Starting a dropshipping business requires more than just setting up an online store and adding products. If you want to start a dropshipping business, you need to understand the dropshipping business model, how to choose winning products and promote them to potential buyers, how to find and communicate with suppliers, and what are the best practices for dropshipping in 2023.
While every entrepreneur's path to success is different, there are some general dropshipping tips that you should know in order to avoid the most common mistakes that beginners usually make.
To help you avoid them we've compiled a list of the 31 best dropshipping tips to help you start and run a successful dropshipping business
31 Dropshipping Tips You Need To Know as a Dropshipping Beginner
We divided our list of 31 dropshipping tips into the following 6 categories:
Dropshipping tips for Selecting your niche
Dropshipping tips for Choosing Winning Products
Dropshipping tips for Choosing and working with suppliers
Dropshipping tips for Marketing and advertising
Dropshipping tips for Dealing with problems
Dropshipping tips for Quick wins
In each category, we also added additional links to more detailed guides for everything you might want to know to make your journey as a dropshipper as smooth and hassle-free as possible.
With that being said, let's get started!
Discover top dropshipping suppliers of original US/EU products
You're 2 minutes away from building your ecommerce empire
No credit card required. No commitment.
Get started for free
Dropshipping tips for selecting your niche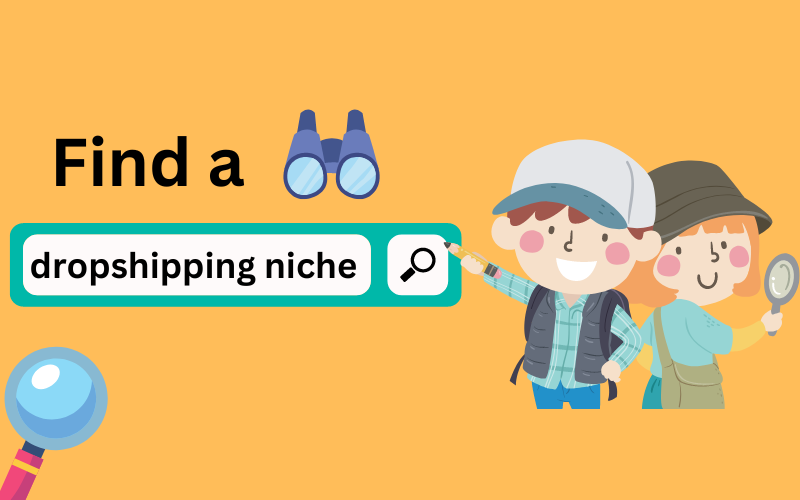 In the dropshipping industry, you will not be short on dropshipping niche ideas. From electronics and home décor to clothing and jewelry, there are a variety of niches out there to focus on.
👉 Find the top 10 electronics dropshipping suppliers worldwide.
👉 Find the top 11 home decor wholesale suppliers in the USA.
Navigating this vast ocean of potential dropshipping niche ideas is almost impossible for beginners like you. Therefore, we will give some dropshipping business tips on how to focus your time and efforts on a small, distinct population group in order to better serve them.
1. Make a list of all the things you are passionate about
Create a list of all the things that excite you and make you talk enthusiastically about them. Of course, there are no limits – you can add any professional or personal interests to your list.
Think of what you like to do in your spare time. For instance, do you enjoy a relaxing night of self-care and facial pampering with hydrating face masks? Then starting a dropshipping store for beauty products is worth considering.
Or do you truly love to fix your car yourself and keep it in top condition? Then dropshipping auto parts and accessories may be worth a closer look. Any other ideas about these dropshipping business tips?
👉 Check out Fitness Dropshipping: Best Fitness Dropshippers, Top Fitness Niche Products & Store Examples.
2. Make sure your niche is profitable
Before you jump into any dropshipping niche, you need to measure its profitability. Exactly! And this might be one of the best dropshipping tips!
In other words, not only should you find a niche that fascinates you, but you should also ensure the niche you are about to compete in is profitable.
💡Tip: Read about Best Niches For Dropshipping 2022: What To Sell For High Profits?
Simply put, you need to determine the profitability of that market segment. And you can do so by:
Using Google Trends. With Google Trends, you can analyze the popularity of top search queries in Google Search. This can give you a glimpse of where a dropshipping niche is going, as well as whether demand in that market is rising or not.
Looking for popular websites and blogs. That way, you can validate online activity. In other words, if you find many authority sites and blogs about your niche topic, it may be a good indicator that your niche is a popular one.
Finding niche-related forums. If you find a forum with a number of active members, it means that people are passionate about the topic. It may also suggest that people are willing to spend their money on such goods.
Dropshipping Tips For Choosing Winning Products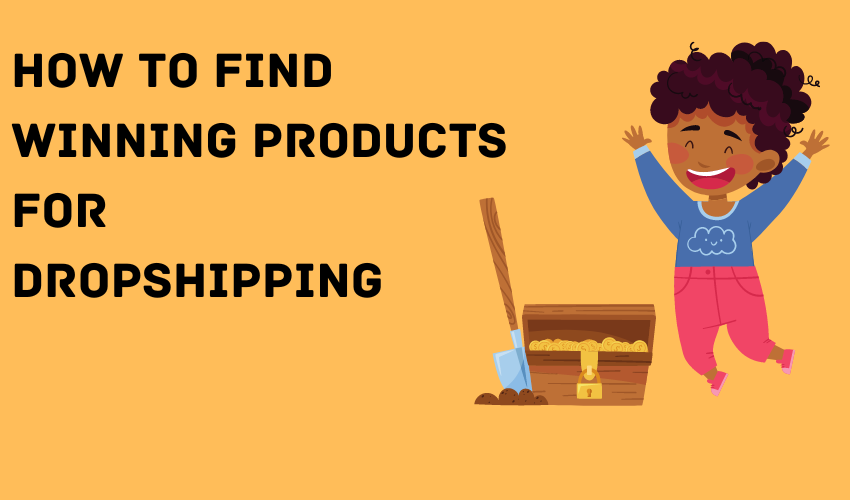 It is simply not enough to just choose a dropshipping niche. You also need to find great product ideas for your online store. Here are a few simple dropshipping tips on how to do so.
3. Take the time to deeply understand the needs of your niche/target audience
You need to identify the problems your target audience has. But what does this mean? This means that you need to find out the challenges, problems, desires, and pain points that your target audience has.
Fortunately, it is not that hard to find this information nowadays. And here is how to find this information.
Visit niche-related forums. Again, these forums can help you find out what people are discussing. Also, they can help you analyze which problems your audience will gladly pay to solve.
Spy on your competitor's ads. Your aim is to find advertisements, which have high engagement rates. Try to find positive comments and product tags on social media sites. Ultimately, you will identify which products bring the biggest interest. Just do not forget to take notes for yourself.
Carry out a market survey. If you do so, you will evaluate gaps in the market, customer expectations, pricing trends, and more. You can use the GlobalWebIndex panel for your market survey.
👉 Ultimate Guide: How To Find Your Dropshipping Target Audience In 2022
4. Use dropshipping product research tools
Sure, you can do product research on your own. Still, that process will probably take a very long time.
So, another simple way to find winning products for your dropshipping store is to use dropshipping product research tools. With some of these tools, you can find winning dropshipping products to sell online, and much more.
Here you can find our in-depth AliShark Review – one of the best product research and sourcing tools out there.
👉 Also, as regards these dropshipping tips, check out Sell The Trend Review: Find Winning Dropshipping Products.
💡 Explore more eCommerce marketing tools!
5. Start small and then expand your product offerings
One of the most important dropshipping tips for beginners is to start small. Many new dropshippers make the mistake of adding, let's say, 500 items to their store in the beginning.
Yeah, we know that it is exciting to import a variety of items to your store. And you can do it within a short period of time.
But the problem is that when you add too many items to your store, you must also upload high-quality photos and write unique and amazing product descriptions.
👉 Read about the 13 Most Successful Shopify Dropshipping Store Examples.
This may be a time-consuming task for you as a new dropshipper. Thus, you may want to start with a smaller product offering.
Then, you can gradually expand it and make more sales. Learn how to boost your sales by building a profitable ecommerce sales funnel.
📝Boost Sales by 47%: Why Upselling and Cross-Selling When Dropshipping.
Dropshipping tips for choosing and working with suppliers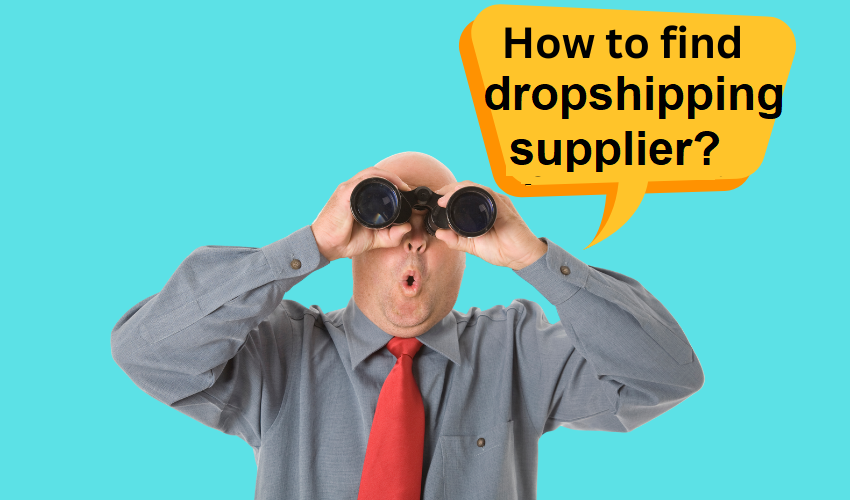 The success of your e-commerce store depends on the efficiency of your dropshipping suppliers. Therefore, dropshipping tips about them are inevitable not to be mentioned.
Unfortunately, selecting the wrong supplier may contribute to an increase in customer complaints and return requests and even ruin your brand image.
👉 Learn about Choosing the Best Dropshipping Suppliers For Your Store.
We know that choosing a reliable dropshipping supplier can be tricky. So, we want to give a few tips for dropshipping on how to choose and work with a dropshipping supplier.
💡 Tip: Check the 21 Best Dropshipping Suppliers in the USA [General + Niche].
6. Do your preliminary research on Google
How can dropshipping tips and tricks get by without Google?
Google knows everything. So, just type the magic words, let's say, "Clothing Dropshipping Suppliers", into the search box and multiple Google search results will appear. As you can see, this is the most basic approach.
👉 READ: Google Ads for Dropshipping Stores: A Beginners Guide In 2022.
7. Join a supplier directory
Supplier directories are a great place to find certified dropshipping suppliers and wholesalers from all over the world.
They usually charge small fees to give you access to their data. But think about it as an investment rather than a cost as joining a supplier directory will save you a lot of time.
If you do not want to spend money on this, you can check out our own supplier directory. It is available for free.
Next on our dropshipping tips list it's about avoiding dropshipping scams. 👇
8. Spot and avoid unreliable suppliers
Regardless of where you are looking for a supplier, chances are you will come across some unreliable dropshipping suppliers. But you must be able to spot and avoid them.
Just follow our dropshipping tips and tricks and understand what defines an unreliable dropshipping supplier.
They charge monthly membership fees. Reliable dropshipping suppliers tend to charge some fees for delivery and packaging. But they do not charge any hidden or extra fees, like monthly membership fees.
They sell directly to the end consumer. A legitimate, reliable supplier does not deal directly with the end consumer. They only do business with distributors, retailers, and resellers. And they do NOT sell to end-consumers. You would better keep this in mind if you want to avoid a fake supplier.
They have websites that look unprofessional. A fake supplier may have a website, which gives off a spammy vibe. You need to be aware of that because it might be a sign of an unreliable supplier.
👉 EXTRA dropshipping tips: Read about How to Identify a Fraudulent Dropshipping Wholesaler.
9. Work with multiple suppliers
Working with more than one supplier can be a great advantage. The reason for this is that it can increase the possibility that products will be in stock and offer geographical diversity for faster shipping times.
Also, that way, you will not rely on only one source for your products.
So the greatest dropshipping tips we can give you about suppliers are choosing multiple dropshipping suppliers.
👉 Check out the Top 8 White Label Dropshipping Suppliers In the USA [+Tips & Products].
Now let's find out some of the dropshipping marketing tips! 👇
Dropshipping tips for marketing and advertising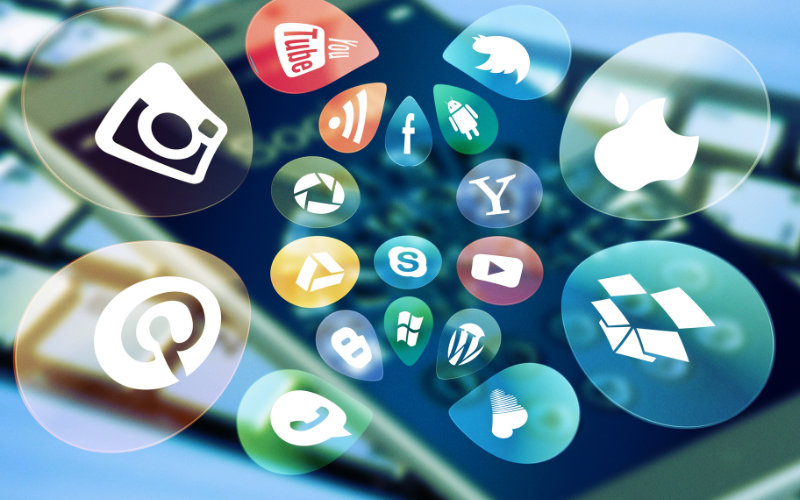 In traditional commerce, you can easily open a small vegetable store and sell fruits and veggies, for example.
And people will just come in and buy from your store as the location exists – no advertising or marketing needed.
👉 Check out the 7 Dropshipping Tips For Creating a Bulletproof Dropshipping Marketing Strategy in 2023.
But in the e-commerce world, if you launch an online dropshipping store without promoting it, no one will ever find it. Therefore, it is advisable to follow these dropshipping marketing tips:
10. Advertise your dropshipping store for free
You might not have enough money to invest in marketing in the early stages of your dropshipping business.
However, this does not mean that you can't find effective ways to make your business stand out.
If you are unable to afford any marketing expenses now, you can opt for promoting your dropshipping store for free.
That's why you need these tips for successful dropshipping company!
👉 Read about How To Sell More With Free Traffic From Pinterest for Ecommerce?
11. Go for paid promotions
Your paid dropshipping marketing strategy can include one or more tactics. And it would be better if you could implement more than one tactic.
Some effective paid dropshipping marketing tactics include Facebook ads, Google Ads, influencer marketing, video ads, etc.
💡 Tip: Learn about Shopify Marketing: The Strategy & Tactics You Can Use To Promote Your Store.
12. Add customer reviews to your online store
You can increase the likelihood of converting casual browsers into eager buyers by adding customer reviews to your store.
This is a great marketing strategy to validate your products and your overall dropshipping business.
And here is one of the best dropshipping tips on how to do so – Make it easy for your customers to leave a review. You can do that by adding a link to your site that brings customers directly to a review platform.
💡 Tip: Read about What Is A Digital Creator vs Influencer + How To Boost Your Brand?
Dropshipping tips for dealing with problems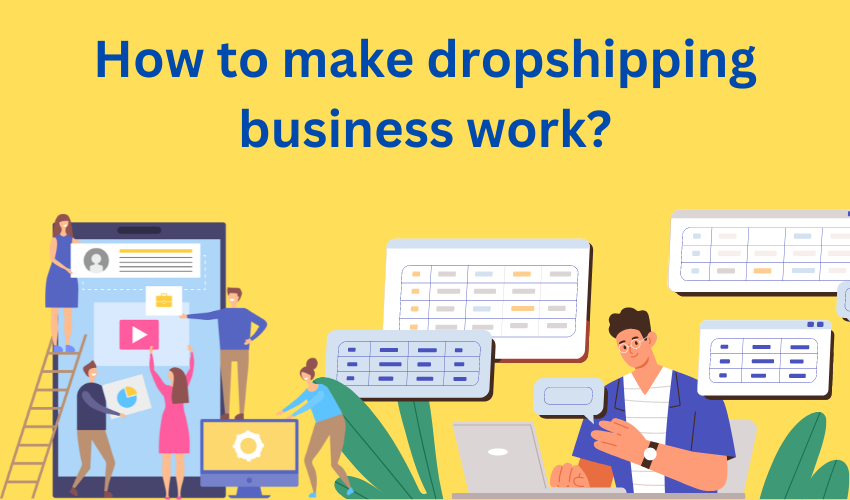 Your business will surely face some challenges and problems now and then. But you should not meet and address these challenges and problems like an amateur.
First off, building a drop shipping strategy is a must! Therefore, consider writing a solid dropshipping business plan.
So, as one of the best dropshipping tips for beginners – don't be afraid of problems, but address them like a pro. So, keep reading these tips for drop shipping dos and don'ts! 👇
13. Fix fulfillment problems right away
Even certified suppliers make mistakes. So, as a dropshipping store owner, you must learn how to deal with dropshipping order fulfillment errors.
Here is what you need to do when your supplier sends the wrong/damaged item, the item goes to the wrong address, etc.
Own the mistake. Even though this is not your fault, it is important that you own the problem. Let your customer know that you understand the problem. Then, tell them that you are sorry. You can use an apology statement like this one, "We are really sorry that you have had to deal with [problem]…"
Inform your customer that you will fix the problem and make it up to them. For example, you can offer your customer a discount for a future purchase.
Make your supplier pay to fix their error. Although you must take responsibility for the error, it does not mean that you need to cut into your dropshipping profit margin.
14. Deal with out-of-stock orders professionally
As we have already said, working with multiple suppliers reduces the risk of dealing with out-of-stock orders.
But even if you work with a few suppliers, you can experience this issue from time to time. Fortunately, you can handle tricky situations professionally.
Source the item from another supplier. If possible, do not tell your customer that the item is out of stock. Instead, do your best to source the item from another supplier.
Offer your customer a similar product. Another great way to deal with this problem is to offer your customer a similar yet better item.
15. Detect fraudulent orders
Yeah, even with the dropshipping business model, you will inevitably deal with fraudulent orders.
But you can detect and prevent such orders. Luckily, here are a few signs of a fraudulent order.
Conflicting customer information. One of the first things to look at is customer information if you want to avoid dealing with a fraudulent order. Why? Part of the reason is that most fraudulent orders have different shipping and billing addresses.
Large orders. Needless to say, an unusually large order might be a sign of a fraudulent or high-risk order. So, be very careful with such orders.
Rushed or express shipping. This is not necessarily a sign of a fraudulent order. However, some fraudsters want to ensure the order ships before the fraud is detected. And as they are not paying the bill, the extra expense is not a concern.
But you can prevent all these thanks to the AVS, i.e., Address Verification Service. In short, using payment gateways that support the AVS can help you detect suspicious credit card transactions.
👉 Read the 13 Most FAQ About Dropshipping Answered By 6 Figure Sellers.
Dropshipping tips for quick wins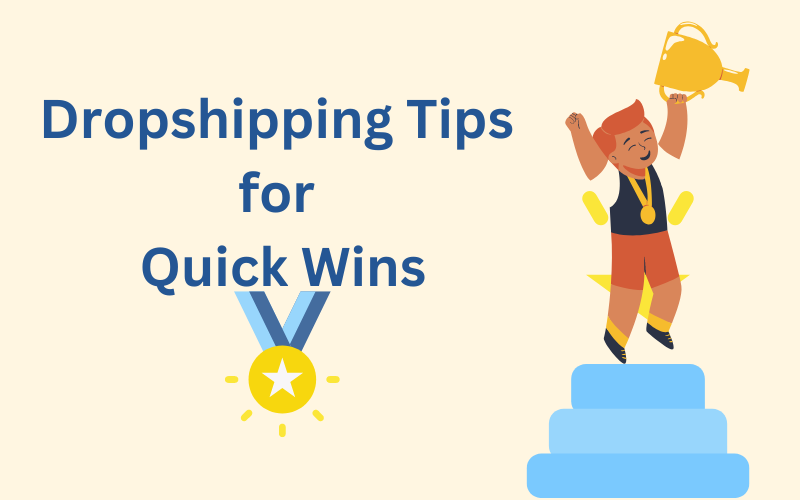 With these dropshipping tips, your online business is almost guaranteed to achieve outstanding success in a short period of time.
16. Create compelling offers and product bundles
This is one of the most important dropshipping tips for quick wins. You do not want to be the dropshipper who fails to offer product bundles, right?
Remember that if you never put your items on sale, your website visitors might lack the motivation to buy from your store. But you must encourage them to take action.
For instance, if a particular item is selling well, try to get an idea of what customers may want in conjunction with that item and bundle them together.
👉 Check out Dropshipping Hair Products: 10 Dropshipping Hair Vendors & Best Products To Sell.
Bundling can greatly reduce your shipping costs, so make sure you source the bundled items from the same supplier.
17. Simplify and optimize your checkout process
Do your analytics show that many people are visiting your site but leaving without buying? Then your checkout process may be the reason. Perhaps it is too long.
Or it is too complicated. But do not worry. You can simplify and optimize it to turn more visitors into customers.
Eliminate any unnecessary steps in the checkout process. This can make more prospects convert.
Offer multiple shipping methods and payment gateways. You can certainly make more sales with more shipping and payment options.
Display security badges. When a customer enters their shipping, billing, and personal information, they expect the system to be secure.
👉 Find out which are the 7 Best Payment Gateways For Shopify In 2022.
18. Provide great customer service
As a dropshipper, you save a lot of effort and time because you do not have to deal with inventory, packaging, and shipping.
Therefore, the least you can do is deliver great customer service for dropshipping. Make the customer "king" and always put them first.
Just follow these simple dropshipping tips and you are on the right track.
Know your products.
Always maintain a positive attitude.
Solve any issue that might arise in a creative and timely manner.
Always be there for all your customers and let them reach you via e-mail, phone, social media sites, live chats, etc.
19. Add A Phone Number To Your Dropshipping Store
Adding a phone number to your dropshipping store makes your business look more trustworthy to your customers.
Also, it builds great social proof, and talking with the customer might help you build a better relationship.
So, consider adding a phone number on your dropshipping store's header or footer, so it can be easily visible to users.
20. Return All Calls
You probably don't what your customers to run away and purchase from your competitors. So, you better return every missed call.
Remember, these people are giving you money, so, they expect attention.
21. Use Exit Intent Pop-ups
Without an exit pop-up, you're losing the opportunity to collect your visitors' contact information in order to eventually convert them into customers via email and retargeting.
Exit intent pop-ups can be useful in this situation. When your guests are about to leave, a pop-up announcing a discount, or some other great deal will appear.
23. Offer A Free Bonus Gift
Sometimes you might find in situations when you can't offer discounts, maybe because of the MAP pricing policies, or something else. However, there's always a way to attract customers.
So, how about offering them a free bonus gift? This way, they will pay more at your dropshipping store than competitors, but be satisfied since they will get more as well!
24. Ask Dropshipping Suppliers For Reviews
It will be difficult to generate sales if you're fresh new and lack customer feedback or testimonials.
Read more: The guide to Testimonial Advertising for beginners.
Social proof comes into play when people want to know what prior clients have to say about your company and its goods.
So, asking your dropshipping suppliers for product reviews is the simplest approach to obtaining them. However, you don't need to contact all of your suppliers. Instead, concentrate on doing so for the ones whose items are selling the best.
25. Ask Dropshipping Suppliers For Unique Product Photos
Having the same photos as most other dropshipping stores can reduce your sales a lot! However, unique photos will definitely help you in winning your competitors.
But, you probably know that dropshipping means that you won't see or handle your items.
Therefore, when you apply to be a retailer for a dropshipping supplier, they will likely offer you the same images that your rivals receive, thus you will likely have the same photos as everyone else.
That's why this is one of our dropshipping tips- ask your suppliers for unique photos!
26. Go Deeper When Finding Dropshipping Suppliers
This dropshipping tip focuses on finding unusual suppliers. If you look hard enough, you'll discover several dropshipping suppliers that you could have easily overlooked.
Examining trade show directories is the simplest approach to learning more about dropshipping suppliers. The best part is that you may participate virtually in trade events. You only need to:
Look up trade exhibits in your dropshipping niche
Visit their online directories
View their list of exhibitors
Make contact with such dropshipping businesses to offer their goods
27. Provide More Payment Options
Providing more payment options means serving multiple customers' needs as well! For, example, instead of only offering PayPal, you can also include Amazon Payments, Apple Pay, etc.
28. Use Tidio Live Chat
Have you heard about Tidio?
👉 Check out our Tidio Reviews: Is This The Best ChatBot For Ecommerce Stores?
The Shopify App store offers a free live chat application. You may also download an app on your phone.
So, anytime someone live chats with your dropshipping store, a push notification will be sent to your phone, enabling you to answer from anywhere.
29. Use Photo Resize
If anyone told you that the store design isn't important, well he/she bluffed!
Thus, Photo Resize is one of the Shopify tools we use to automatically make all of your product photographs seem consistent. This guarantees a professional appearance that will aid in gaining your clients' confidence.
30. Add A FAQ Page
You'll discover the most frequent questions your consumers ask after operating your dropshipping store for a time.
Hence, just remember that there are probably other people who didn't ask the question and just left.
So, no matter what time of day it is, you can provide them with the solution and convince them to buy by using a frequently asked questions section, or FAQ.
31. Use Urgency & Scarcity
Provoking urgent reactions from your customers is a great marketing trick for gaining conversions and sales. Therefore, our dropshipping tips on this is using countdown timers!
Find winning dropshipping products & spy on your competitors
Minea analyses all online advertising to help you find the best products to launch, and the best creatives in your niche in just a few clicks.
Use coupon: DROPSHIPPING30 and get a 30% discount
💡Try Minea For Free
Final thoughts
Starting a dropshipping business and worried about failure? Do not worry – you are not alone.
You can give your start-up the best chance of success with these simple dropshipping tips for beginners.