Your customer service needs to always be at the highest level in order for your dropshipping store to function at its best. Almost 89% of the customers are more likely to repeat the purchase from your store after a positive cutsomer service experience. (Salesforce Research)
The customer is the center of your business and if you don't pay attention to them, then you will have lots of issues keeping your business running.
Here are a few tips on why customer service for dropshipping is very important. Something you don't want to disregard from your daily business tasks.
Important Tips for Having the Best Customer Service
Before we dive into the most important tips, we want you to see an example below of what happens when you have bad customer service.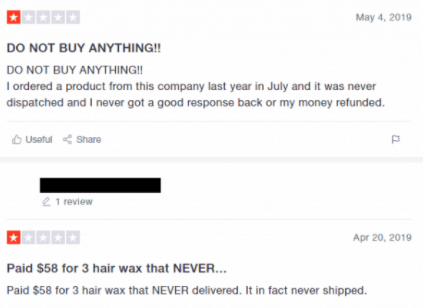 Create an Email Address for Dropshipping
Having a bunch of email options can accelerate your growth and maintain the relationships you're building in your dropshipping store.
If you don't, then most won't know how to contact you and rate your services as bad. Customers want to feel connected to you, and this is one of the best ways to do so.
You can try separating your email addresses, and segment them in what an email is responsible for. G suite is always a good way to create emails, of course, you can also use Microsoft email, but Google is definitely easier to use.
Avoid using individual personal emails. They are definitely not a good idea to use when you are dealing with customer service for dropshipping,
Live Chats/Social Media Chats
Maybe some customers don't want to use email. That is why you have to give them other options as well.
If customers aren't able to reach you by email, allow them to do so by live chat or even by social media.
Being very responsive will always make you look better. Someone may not have time and want a fast reply.
Some great live chat tools you can use are:
As for social media, Facebook, Instagram & TikTok have great chatting options you can use.
24/7 Service
Not all time zones are the same. Keeping this in mind, you always want to make sure you are there for all your customers across different regions of the world.
Other than being on chat 24/7, you can also be available phone-wise. This is done by using a virtual phone system with features like:
Call Forwarding

Voicemail

Text Messaging

Automated calling
Virtual phone systems are just another way of connecting to your customer faster.
CRM
CRM is your virtual marketing buddy. By using CRM, you are able to handle all the customer data such as marketing, feedback, surveys, personal data collection, contact information, etc.
There are many different CRM's you can use, all of them have their own unique features.
Here are a few we recommend you use when coming to customer service for dropshipping:
Feedback
Feedback is an important step for setting up your customer service plan. Allowing customers to complain and to look for feedback is one of the best things you can do for your dropshipping store.
Whatever feedback you receive, will help you know what to do next.
Try asking your customer how the service was, or maybe even call them directly. Email is good, social media is more personalized, and calling them can also be a great option.
Try even setting up a questionnaire on asking them questions about your services. This is the real success of customer service for dropshipping!
FAQS
If you are a big dropshipping store and don't have enough time to deal with millions of questions, try creating an FAQ on your website. To help you with, here's our deicated FAQ for dropshipping stores.
When people are looking for questions to be answered, FAQS are the best option for it. You may be asking what kind of questions should I put up?
Here are a few examples:
When will my order be delivered?

What types of payment do you accept?

Do I have to pay the shipping tax?

Do I have a warranty policy?

How can I return my product?
There are also many other questions you can ask, but these were just a few examples.
NOTE: How to Reduce AliExpress Shipping Times in 2021
Have Detailed Descriptions
When you put a product up for sale, the last thing you want to do is to not describe it in depth.
According to a study done, it was shown that lack of proper product description was in the top 3 reasons why people will return a product. This accounts for nearly 25% of the times someone orders something!
So, keeping this in mind, what can you do? Make sure your product description:
Is simple and easy to read

Deeply describes what the product is for, what it is built out of, what is the target audience.

Include "we are not responsible for", "you have to", etc.

Try including a live chat to further describe the product.
Discover top dropshipping suppliers of original US/EU products
You're 2 minutes away from building your ecommerce empire
No credit card required. No commitment.
Get started for free
Benefits of Having Great Customer Service
Customer service is important to have in your dropshipping store, there are a number of benefits that lie behind it. Here are the most major ones:
Loyal customers-

when you have loyal customers, that also means you will have more purchases. Once customers think about you, they will know that you are the right online store to go with. According to a study done by

Forbes

, customer retention causes profits to increase from 25% to 95%. Also, existing customers are 50% more likely to buy more products compared to newer customers.

Fewer refunds-

refunds are normal but when you have bad services, they may get out of hand. When you are good at customer services, product descriptions, a refund will only be necessary if the customer changes their mind!

Word of Mouth-

Nobody can keep positive feedback about a business to themself. When you get good reviews from your greatest customers, they will tell others about it. It is the

snowball effect

. When one person is satisfied, it will just multiply one by one.
What to Never Do in Customer Service
There are a few things that you always want to avoid in order to have one of the best services out there. Here are a few things you want to always avoid:
Being unresponsive –

If you lack flexibility in communication options, potential customers will run away from your services faster than you can imagine. Don't ever be unresponsive. Be there for your customers, always.

No product descriptions –

The top 3rd reason why customers return products. They may not fully understand the product and think it is something they want while it may not be that way!

No return policies –

A big reason you may fail in having a successful store. Make sure that you always have a return policy. Nothing can always go right, so be sure that you are ready for it. When you have a return policy, your buyers will also feel more comfortable.

Bad shipping quality –

Taking forever to ship a product or shipping un-quality things is a very bad thing to do. Nothing will make you go out of business faster than this.

Fraud –

You wouldn't be surprised how often this happens. Many stolen credit or debit cards can be used to purchase an item. According to a survey done by

NRF

, it was shown that over 90% of retailers experience thief returned purchases! Stolen merchandise was one of the main frauds that occurred. You want to keep a huge eye on this.
NOTE: Join the best forums about Dropshipping and listen to Dropshipping Podcasts to stay updated and learn more about the industry.
What Channels to Choose for Your Dropshipping Store?
The real question is what kind of channels are best to use for your dropshipping store? Here is a step-by-step guide for choosing the right channels:
1. Email
As we mentioned before, you have to have an email address somewhere on your website. Include a "contact us" tab on your website. You can try including your email address with an email icon, social media icons, or directly have a template for it. Here is what we mean: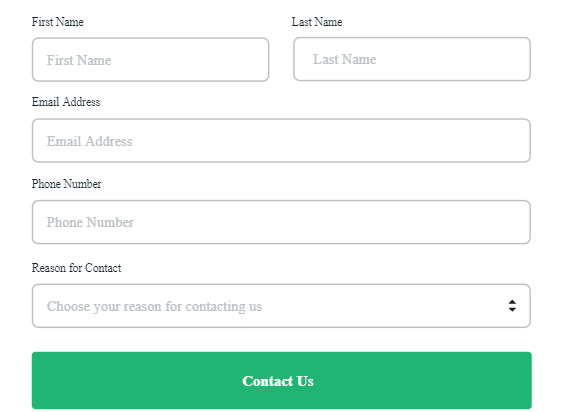 2. Live Chat
Every time you visit a dropshipping store and see a live chat button on the bottom right corner, it means you can directly chat with customer support directly.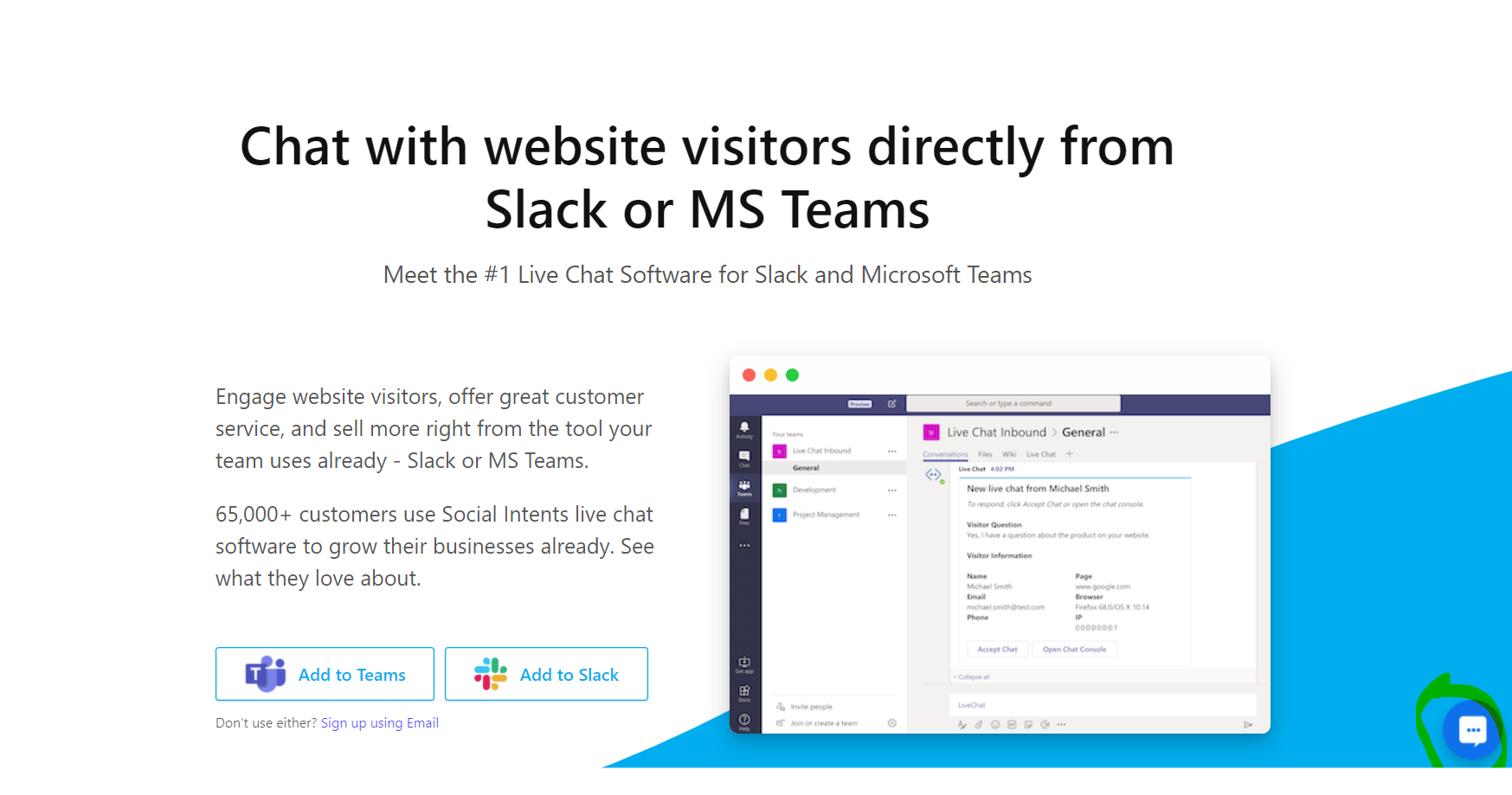 If you see the top bottom right, that is the live chat button. It pops up directly when some customer visits a website. It is a great way of always being there when the customers need it. Live Chats are great for speaking with your customer directly, so this is a great chance of being very responsive when they are in need of it.
3. Phone Number
Include a phone number on your website. To let people reach you easier, it would be best to make it on Viber or Whatsapp. Include your number at the top of the website, the bottom, or even on the "Contact us" page that we mentioned above. If you operate in the USA, then customers outside of the USA can just contact you on WhatsApp or Viber to avoid additional costs.
4. Social Media
Always make sure to include your social media profiles at the bottom of the page. Reaching out on social media can be one of the easiest forms of communication. Try using the most popular social media channels like Twitter, Facebook, Instagram. Here is an example of how it should be at the very bottom of a website.

A Few Customer Service Apps on Shopify
If you built your dropshipping store on Shopify and are considered about customer service for dropshipping on Shopify, then here are some of the best-rated apps on the platform:
Browse our Ecom Apps Directory to find more customer service apps.
There are many more options offered by Shopify but of course, we showed you one of the top-rated apps. Shopify also has its own customer service chatting app, which can be helpful but aren't the best out there.
These apps can be installed like plugins and then will be installed on your dropshipping site.
Find winning dropshipping products & spy on your competitors
Minea analyses all online advertising to help you find the best products to launch, and the best creatives in your niche in just a few clicks.
Use coupon: DROPSHIPPING30 and get a 30% discount
💡Try Minea For Free
Conclusion
This was our ultimate guide on how you can use customer service for dropshipping to your advantage. It is something you don't want to disregard when you are dealing with dropshipping.
There have been many online stores that have failed immensely just because of their lack of customer service.
That is why we are here to help you and make sure it never happens to you!
To stay updated on the latest trends and to apply the best daily marketing practice for your dropshipping store, make sure to subscribe to our email list on our website here!