13 Best Directories To Find Wholesale Dropshipping Suppliers
by
Aleksandra -
Aleksandra teaches marketing and management at various levels in High School. She writes about marketing, the economics and logistics of the dropshipping business and ecommerce in general.
Chief of Content Marketing
The first step towards starting an online business is to find wholesale dropshipping suppliers. They must be reliable, long-running, and swift when it comes to shipping.
Thanks to dropshipping as a practical business model, anyone can start an online store with less than $50 in their pockets.
Thanks to large e-commerce marketplaces such as eBay and Amazon, we can now sell literally anything online.
What is a dropshipping business model?
Before we list all the relevant directories where you can find wholesale dropshipping suppliers, it's best we explain the dropshipping model first.
In short, it's about reselling low-cost products from a dropshipping supplier at a higher price. You don't need to buy the products first, sell later.
Dropshippers don't need a warehouse or storage space for these products. Instead, they are directly packed and distributed by the designated supplier. All there's left for you to do as a drop shipper is find buyers for the products you want to sell.
👉 Discover the TOP suppliers' platform & READ the AppScenic Review: Dropshipping Automation App [Who Is It For].
What does the process look like?
You start by finding a dropshipping supplier selling products at low (wholesale) prices. You list those products on your online store for a higher (retail) price.
When someone orders the product from your store, the same information about the purchase is sent to your supplier. They then prepare, pack, and ship the product directly to your customer.
Within a few days, the customer should receive the product.
Most of the time, people practice blind dropshipping. It means that the customer will receive the product with information from your online store, not revealing the identity of your supplier.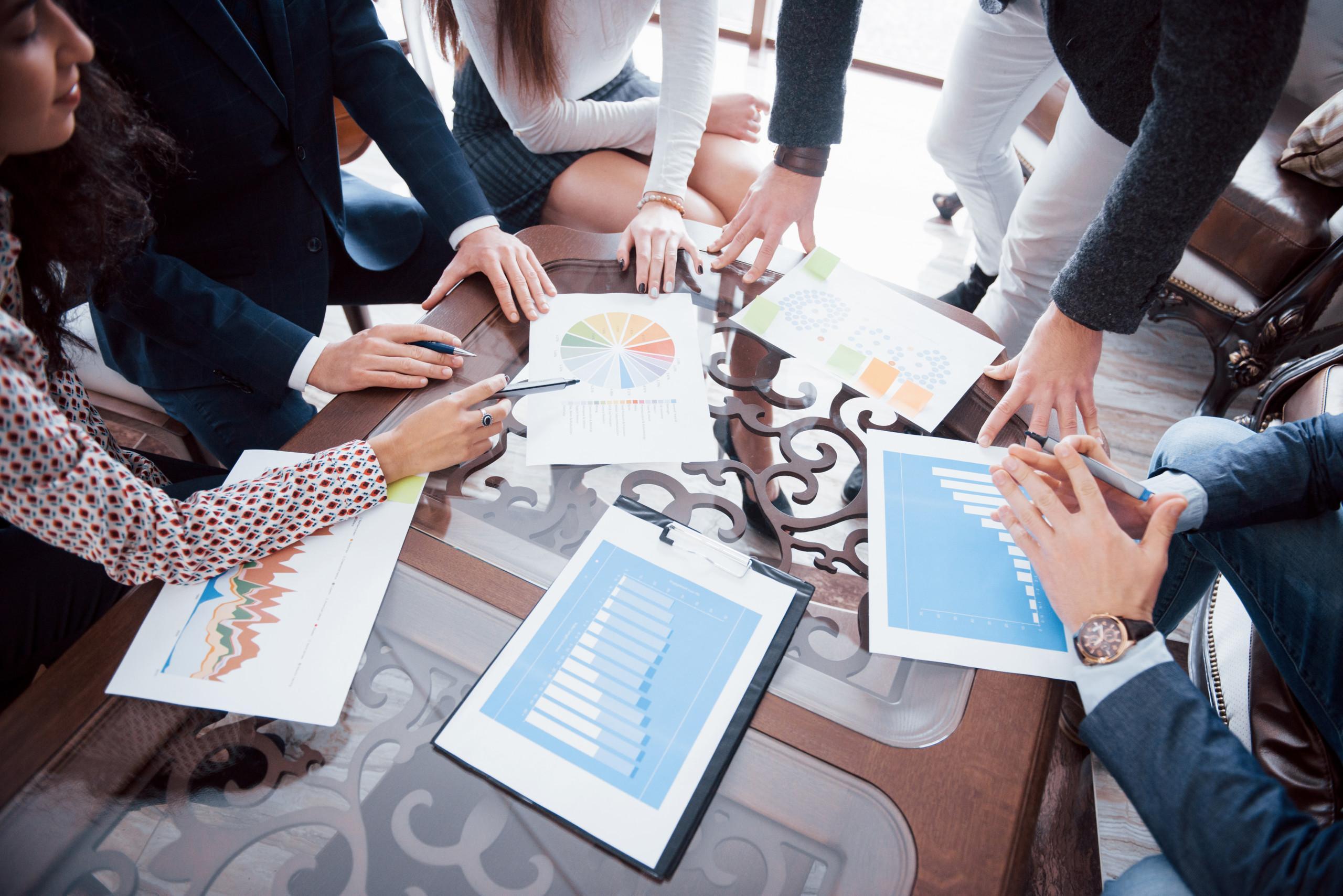 Lifetime deal: Get all-access to everything on Dropshipping.com
Access all DSCOM features, resources, courses, live workshops, discounts, winning products, weekly deep dives, directories and all future updates under all-in-one dropshipping HUB.
DROPSHIPPING IS A REAL BUSINESS, DON'T DO IT ALONE. 4553 MEMBERS ALREADY JOINED. YOU CAN PAY OFF YOUR SMALL INVESTMENT WITH JUST 2 SALES ON YOUR STORE.
Grab the deal before it's gone
Top 13 Wholesale Dropshipping Suppliers For Starters
---
What makes us so popular is that unlike 95% of the online dropshipping supplier directories, we are the only ones offering our services for free.
Dropshipping lets all visitors, freely choose between suppliers, no matter if they just started dropshipping or are already established as resellers.
There are many essential filters to choose from, to save drop shippers precious time browsing through suppliers.
Besides acting as a directory, there are tons of useful articles for drop shippers, including lists of the best dropshipping suppliers found online, categorized for everyone in need can easily find them.
Overall, there are no fees to pay, lots of materials to read, quality suppliers to find, and contact yourself.
Our main purpose, serving as the first free dropshipping suppliers directory is to easily connect all suppliers and distributors to resellers.
---
It's probably older than most other dropshipping supplier directories, although there is a very high fee to access it.
They demand $299 upfront before anyone can use it.
This prevents small business owners and beginner drop shippers from using it, which really doesn't make any sense.
On the upside, there are over 8000 verified suppliers listed on it, with over 2 million products available.
Now, it might be easy to navigate through, it can be frustrating to find a lot of suppliers with MOQs there.
To summarize, WorldWideBrands is a directory for the big players. It's not recommended for beginners and small owners, as many have learned this the hard way.
Our recommendation? Only if you have a big budget available, should you use WWB.
---
3. DropshipDirect
Yet another directory with monthly fees. How to avoid them? You'll need to make over $1000 per month using their suppliers, or else end up paying $37 for the same 30 days.
What's so good about this directory? Well, you can choose between 20.000 products with flat rate shipping, and they practice strictly blind dropshipping.
It means your customers will never know who your supplier is, and think it's you who does everything.
We can't guarantee if it's good for beginner drop shippers, although a good amount of them have already succeeded using DropshipDirect.
Most importantly, what it lacks in product selection, makes up with its service and background management.
Overall, it's a bit pricey if you can't make over $1000 in sales, but it's well-organized and has great tech support. You can label it as a more 'neutral' dropshipping directory.
---
When it comes to tradition, WholesaleCentral is, without a doubt, one of the oldest directories around.
Like Dropshipping, you don't have to register to access their database. The website is a bit outdated, as most users would admit.
Unlike most drop shipping directories, you'll need to spend at least a few hours to find the perfect supplier.
One of the biggest traits of WholesaleCentral is its large selection of suppliers.
However, beginner drop shippers may easily get lost browsing through the database. Good thing is, you can find tons of categorized products made in the U.S. since Asian suppliers aren't much popular nowadays.
It acts as a B2B directory and does not offer consumer and retail sales. It only lists wholesale suppliers, which is why resellers need to contact the distributors directly for any information regarding dropshipping opportunities.
---
According to the site, they act as a global dropshipping supplier, connecting 230 wholesale dropshipping suppliers into one. It is allowed to view its supplier directory for free, upon creating an account for marketing purposes.
Suppliers vary, from the U.S. to China, all the way back with Europe-based companies.
What do you get with Inventory Source? The ability to view full product data is one good thing. Another positive trait is meant for all drop shippers, and it's called extensive reseller information. In other words, you need to know who you're dealing with.
There is one important thing to know about Inventory Source, though. Apparently, if you want to sell products from multiple suppliers, they will charge you larger fees and vice versa.
So, if you want to earn more and keep the most profits to yourself, you'll need to lower your supplier count.
Moreover, there are many Asian dropshipping suppliers, and users question the quality of these 'low cost-low quality-low profits' choices.
To summarize, it might not be that easy to find the perfect supplier/distributor for your store, especially if you're based in the U.S. or Europe.
---
Speaking of Asian suppliers, let's have a look at Global Sources, a huge wholesale dropshipping suppliers directory based in China. Once again, they've placed their focus only on big-quantity orders, and not minor businesses.
It also serves as a large marketplace, providing a major variety of products manufactured and distributed by hundreds of suppliers.
What's so good about it? Well, wholesalers seem to love it because all products can be easily found, and there are detailed descriptions provided for each one, too.
Also, if you're willing to brand products, there are multiple white-label options available.
However, it's based in China, meaning most of the high-spending countries will need to wait for longer shipping times. Moreover, it only allows for bulk orders, which is bad for those only beginning to sell online.
Overall, it's highly profitable if you're an established reseller, although consumers need to be warned beforehand, about products arriving later than usual.
👉  Read about Sellvia Review: How It Works and Is It Worth It In 2023?
---
Talk about specific niche directories, Megagoods is one of the most famous wholesale dropshipping directories for electronics and video games. Learn more: How to Start Dropshipping Video Games?
You won't find a lot of products with Megagoods, at least not compared to other directories. However, the 2000 products they offer are specifically created around electronics as a niche.
There is a great selection of brand-name products, the processing is pretty fast, and private label shipping is available for those wanting to start big.
They use FedEx, UPS, LTL, and other postal services for fast shipping. If you're into electronics, gadgets, and smartphones, this is the supplier for you.
There are fixed monthly fees which cost $14.99/month. As for additional fees, they charge $1.50 per product. Most importantly, for all returns, there's a 20% restocking fee.
Pros? Sure, you get to sell U.S.-made products, the dropshipping process is blind, and fees aren't that expensive.
On the other hand, you'll be limited with what you're selling, so reconsider your decision and check out the competition first, before you make your move.
---
If you choose Doba over the rest, you need to know that it's one of the largest dropshipping directories online. On top of that, they are a U.S.-based company, which just improves the quality of services and products they offer.
For all those wanting to try dropshipping, its user-friendly dashboard will help them get used to the business more easily.
Although the fees and paid plans begin at $29 per month, this number may increase dramatically. It's the main reason why so many resellers choose to start small first, then plan a part of their profits to start with Doba.
Their customer support is nothing short of amazing. Namely, upon your registration, one of their representatives will contact you to help set up your new account until you're ready to sell.
Overall, it's a good directory for dropshipping, there are over 2 million products to sell continuously, and allows for integration with the largest e-commerce marketplaces such as eBay, Shopify, and Amazon.
Additionally, even though there is a variety of products to choose from, the amount of suppliers isn't that amazing.
Finally, the overall fees will most likely chase away all those trying to start their own dropshipping business with a small budget.
---
9. TopTenWholesale – A Large Directory To Find Wholesale Dropshipping Suppliers
In short, TopTenWholesale allows buyers to find hundreds of quality wholesale suppliers offering dropshipping services as part of their programs.
Unlike Doba and other integrated directories, you will only find listings of category-based suppliers.
The rest is up to you to do, including finding and contacting the ones suitable for your online store.
To increase the levels of trust and authenticity, TopTenWholesale has asked most of the suppliers to prove that their products and businesses are legitimate.
It's reassuring to know that a good portion of them are also U.S.-based wholesale dropshipping companies. However, it's still not recommended for beginners, since the process is exhausting, finding multiple suppliers, contacting them, and getting all those extra details, such as shipping fees, subscriptions, plans, etc.
To summarize, the directory is organized and somewhat easy to use. However, most suppliers only sell in bulk, which is more of a wholesale thing.
One more thing users don't like is the filtering, sometimes making them frustrated due to poor UI (user interface).
---
One of the few U.K.-based wholesale directories on the list, eSources is the home of over 300.000 wholesalers and 150.000 dropshipping suppliers. Judging by these numbers, it has been around for some time and is pretty straightforward to use.
Unlike most drop shipping directories, users can create free accounts to browse through the website, which is great for people wanting to sell on their own.
However, if you're willing to contact the companies directly, it costs around $27 a month, $67 for a bi-annual subscription, or $100 for unlimited access throughout the entire year.
Unless you have a starting budget, it may be expensive to spend part of your hard-earned money trying to find drop shippers. Most importantly, it initially meant to provide only U.K. nationals with information on suppliers.
Although now an international company, U.K. drop shippers still gain the most advantage from this directory.
---
Unlike eSource, TheWholesaler is a dropshipping directory with many pros.
Of course, it's okay to name the cons as well, since our readers deserve to know the truth about every directory.
Let's name a few of them.
– It's the largest U.K. wholesale dropshipping directory ever created.
– You can gain exclusive access to licensed products from famous brands. This increases the level of trust in your customers.
– It's free to use, for everyone. Beginner drop shippers willing to find U.K.-based suppliers for free are able to just do that.
On the downside, you will not find enough information about bestselling products.
Instead, you'll have to contact the companies' sites directly. It's originally meant for all U.K. drop shippers, but it's still okay to use by Europe-based resellers as well.
---
They call AliExpress the Asian eBay. One of the largest marketplaces ever created, it is comprised mostly of manufacturers, which makes it difficult for most resellers.
This is mainly due to the language barrier, product delivery isn't guaranteed, and shipping times take at least a couple of weeks until orders are completed.
Via AliExpress, however, drop shippers can use credit cards to make sure safe transactions have been made.
On the website, you won't find a lot of information on best-selling products. Their support is good, but they work a lot due to the thousands of unsatisfied customers contacting them every day.
It's not the site's fault, as much as we can blame the manufacturers and distributors themselves.
Overall, it's cheap to start selling on AliExpress. Furthermore, there are hundreds of suppliers available to choose from, and tons of profits to be made. As for the negative traits, shipping times may take over 30 days to complete.
Also, in most cases, you won't be talking to manufacturers, but big-time resellers, about pricing. Most importantly, the quality of the products is questionable.
You might need to personally try out a product first before you start selling it to others.
Find the best AliExpress Alternatives for your dropshipping business.
---
Finally, we've reached the last supplier. SaleHoo has one of the largest selections of products by over 8000 suppliers, from over 75 different categories. Check our comprehensive Salehoo Dropshipping Review.
Moreover, all suppliers are checked and verified for safe purchases.
The company has a policy of 'moneyback guarantee' in case the products are defective or if the supplier hasn't delivered at all.
Unlike most directories, their research team has developed a Market Research Lab, allowing drop shippers to examine best-selling products, as well as ones that are most likely to sell on marketplaces such as Amazon or eBay.
Check the best Dropshipping Wholesale Suppliers in the USA.
As for fees, to access their database, you'll need to pay $67, valid for a year. In addition, they can create a complete online store for you, at the cost of an additional $27 per month.
On the whole, you'll gain access to over 1.5 million products with tons of categories to choose from.
However, you'll still need a starting budget to be able to pay for the online store (optional) and use their research tool to see which products to sell.
Join the only community and resource hub you'll ever need to succeed with dropshipping
Find winning dropshipping products, learn marketing, download templates and engage with real dropshippers
Never pay for a "guru's" course again. See why 4543+ dropshippers joined us this year!
💡Try DSCOM Hub Now
The bottom line
What's so good about dropshipping?- You don't need a warehouse to store the inventory
– Unlimited number of products to sell
– Easy to set up an online store, within a few hours
– Minimum risks for resellers
– Run your business remotely
Even if you open your online store without much effort, there's one part still remaining. You need to find the best dropshipping suppliers.
Even if you manage to find customers to buy the products your supplier offers, you'll need to ensure they deliver fast and the product intact as promised.
How to win at dropshipping?
It's easy. You need to find a great product to dropship, something that is currently popular and resells it.
You can use Google Trends to easily find out which products are the most popular.
Once you do this, it's time to find the perfect supplier for the products you're trying to sell.
Happy dropshipping! Browse our blog to find more detailed guides and supplier reviews.