10 Best Auto Parts Dropshipping Companies, Wholesalers, And Suppliers
by
Martin -
Martin is an agency owner and SaaS projects maker. His work is featured in the leading ecommerce brands, magazines and podcasts. Talks about Marketing, Business Development, and Growth Hacking!
CO-founder at Dropshipping.com
Ready to learn about the best auto parts dropshipping companies, wholesalers, and suppliers? What could possibly go wrong if you resell car parts online?
There are approximately 1.4 billion cars in the world, both new and old. They all need a makeover every now and then, be it exterior or mechanics.
And not just that, but some can afford to spend more on their vehicles to make them appear and perform better.
From used car parts to aftermarket parts, you can find pretty much anything nowadays. On top of that, you can earn by finding auto parts dropshipping companies to resell all kinds of parts.
Especially in the more developed countries, such as the US, Australia, and the United Kingdom, people tend to 'customize' or upgrade their favorite cars with special parts. The following list contains ten of the best auto parts dropshipping suppliers.
Before you continue, let's make a gap between dropshipping suppliers and wholesalers in the U.S. and Europe.
They offer affiliate programs, dropshipping, private labeling, and other types of reselling online without having to hold on to the car parts inventory.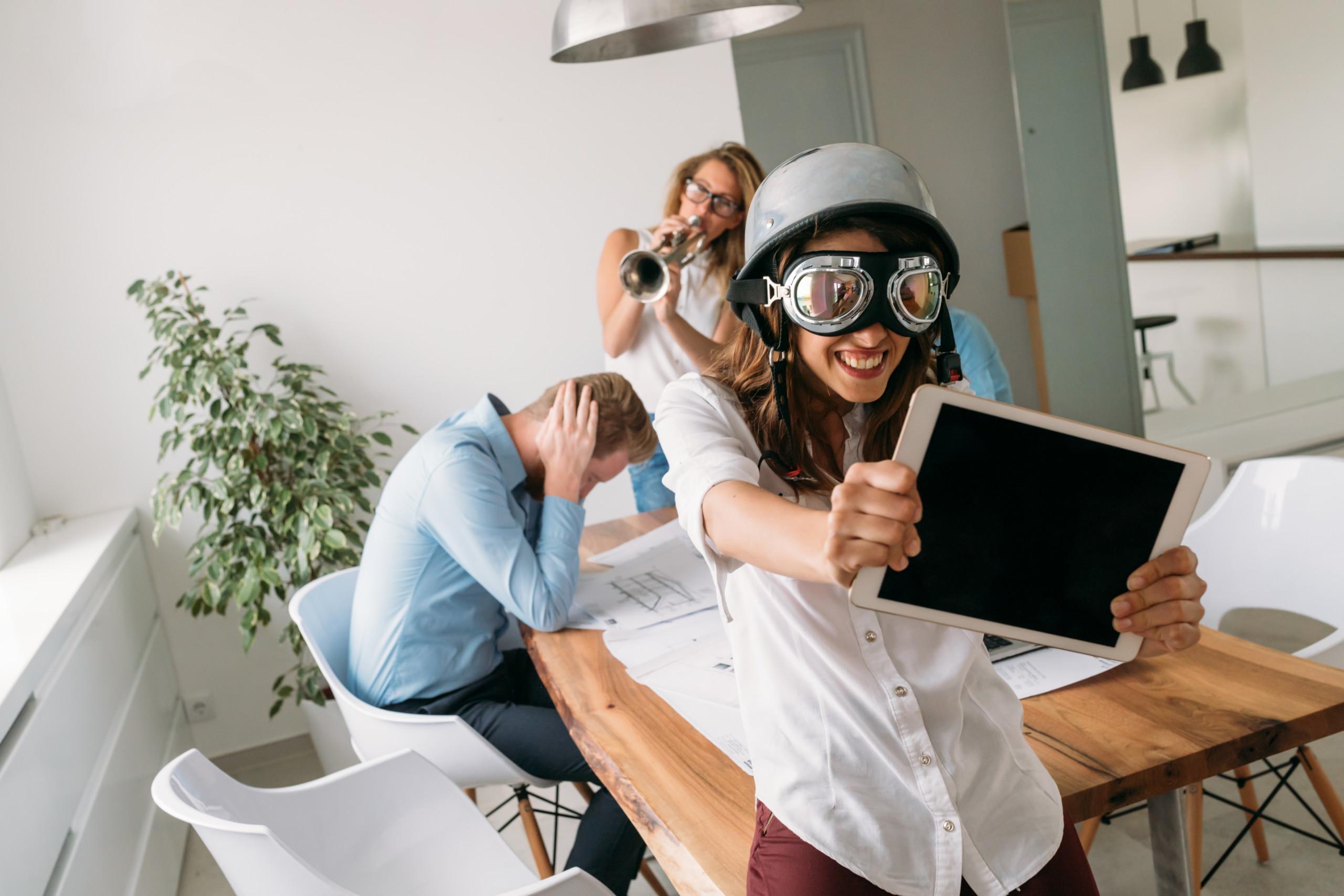 What are the best auto parts dropshipping suppliers?
Any reseller would love to know about the best car parts dropshipping suppliers and wholesalers in the U.S. and Europe.
It's easy to use search engines in order to find each supplier and distributor, but it's hard to find the right one for your online store.
We took the time to prepare and list only the reliable dropshipping suppliers, so make sure to have a look at them below.
---
Wheel Pros is a U.S.-based company. In fact, it's one of the best auto parts dropshipping companies around, providing aftermarket wheels and rims, from brands such as KMC, XD, Fuel, American Racing, OE Creations, etc.
They have a large number of distribution centers, scattered around the U.S. and Canada, for faster shipping. There is no information on how much you can earn by selling their wheels, but
To become their reseller, you'll need to create an account on their website, then apply to 'become a dealer, where they'll explain how everything works.
They also have a subsidiary in Australia, a leader in the aftermarket automotive industry. For more information, contact or visit their website, listed below.
Contact:
Phone: 1-800-959-1969
Location: 4900 Florence St, Denver, CO 80238, United States
Website: https://www.wheelpros.com/
---
Turn14 is one of the best auto parts dropshipping suppliers, with warehouses in both Texas and Nevada.
Their headquarters is located in Horsham, Pennsylvania. They are characterized by online inventory tracking and excellent customer support and offer flat-rate shipping accompanied by 24/7 operational facilities.
Unlike some car parts dropshipping suppliers, they offer both nationwide and worldwide deliveries.
It's important to them to build long-term relationships with their resellers and dealers, even though there's a test period for each and every one of them.
You must be licensed to do business, providing tax licenses and federal tax ID in order to resell Turn14's products.
As for products, you can find thousands of different car parts for performance, looks, and plain mechanics. For example, you can find different types of wheels, car chips, performance boosters, and much, much more.
Contact:
Phone: +1 267-468-0350
Location: 100 Tournament Dr, Horsham, PA 19044, United States
Website: http://www.turn14.com/
---
This dropshipping supplier differs from the rest on the list because they only exclusively sell RV parts and accessories.
They have been doing it for over 20 years. At any given time, they have over 10.000 RV parts and accessories, enough for dealers and resellers to earn decent cash.
They offer quality RV supplies at great prices. Moreover, they use UPS and FedEx for nationwide deliveries.
Known for the high fill rates and low shipping minimums, resellers within this specific niche dropshipping category earn decent bucks through AIM wholesale.
As a reseller, you'll get access to a huge online catalog, a fully stocked online store, and seasonal discounts. As a bonus, all resellers are invited to the annual Wholesale Dealer trade show for two days.
Contact:
Phone: 1 (800) 266-4554
Location: 2757 E. Chambers St., Phoenix, AZ 85040, United States
Website: https://www.aimwholesale.com/
---
4. Mar-K
Another specific auto parts dropshipping suppliers is Mar-K, which specialized in trucks. They manufacture and sell bed strips, sills, hardware, clips, tailgates, covers, and much more.
Located in Oklahoma City, any owner of an American-made truck or car can find literally any part they need.
The total number of dealers right now is 70, throughout Canada and the U.S., however, they are constantly looking to accept more applicants.
There are still millions of Americans driving older cars and pickup trucks, especially in Texas and California. In fact, there are around 4.2 million pickup trucks in Texas alone.
This is a huge market, to begin with since replacement body and mechanical car parts are always in need. Active duty military personnel receive 10% off, as a means of appreciation for the U.S. troops.
Contact:
Phone: (405) 721-7945
Location: 6625 W Wilshire Blvd Oklahoma City, Oklahoma 73132, United States
Website: http://www.mar-k.com/
---
5. The Car Cover
Car covers are essential to keeping your car or truck spotless. From bad weather conditions to spilled coffee on the seat, they have a solution.
Choose between reselling wheel, seat, van, floor, car, truck, and steering wheel covers, and earn at least 50% in profits. Free shipping is available, along with a 15% discount with coupon codes.
Looking to sell something more specific? How about a Ford Mustang car cover, or one meant for Corvettes, Camaros, and ATVs?
Most covers cost between $30-300 online, but you'll find them at much cheaper prices at The Car Cover. There are products for literally any type of car, van, truck, bike, boat, etc.
Contact:
Phone: 800-221-0718
Location: 16325 S. Avalon Blvd, Los Angeles, CA 90248, United States
Website: https://www.thecarcover.com/
---
6. SP Racing Online
Short for Sound Performance Racing, this performance auto parts dropshipping supplier offers multiple services for car tuning.
Customers choose between turbo kits, electronics, exhaust, engines, brakes, intakes, and many other categories for improving their car's performance.
Located in the state of Illinois, car enthusiasts from all the neighboring states come to their shop for some fine-tuning.
What's most important is their affiliate program. Every website-owning reseller can earn profits, up to several thousand dollars a month, depending on your performance.
Everything is automated with an easy-to-use interface, and you'll receive a notification as soon as someone has ordered via your online store.
Not much is known about their affiliate program, although most parts are expensive to buy, some even over $4000, which may earn you $400 if the percentage of profits is 10%, perhaps even more.
Contact:
Phone: 630-893-5002
Location: 554 N York Road, Bensenville, IL. 60106, United States
Website: http://www.spracingonline.com/
---
7. Shifteck
The reason why Shifteck is on the list is that we wanted to give you a choice when it comes to aftermarket automotive parts. They provide worldwide distribution, including Europe, Asia, and the Americas.
There are two options available with Shifteck – designing private label parts, or existing product reselling.
One of the best auto parts dropshipping companies, Shifteck provides all resellers a strict MAP pricing structure, in order for them to earn the highest profits.
All orders are shipped within one business day and there are no dropshipping fees whatsoever. Most importantly, the company seeks to expand internationally, so all resellers abroad are welcome.
No matter which program you choose, their customer service is dedicated to providing great support to all dropshippers and dealers, i.e. resellers.
Contact:
Phone: 559-744-3812
Location: 412 N. Main St Ste 100, Buffalo, WY 82834, United States
Website: https://www.shifteck.com/
---
8. Magnum Tuning
Some performance auto parts dropshipping suppliers offer shipping free worldwide. Magnum Tuning offers an amazing inventory to dropship to car enthusiasts.
There are performance parts for ATVs, boats, bikes, cars, trucks, and even snowmobiles.
Dropshippers offer tons of parts such as performance chips, ECU tuners, fuel controllers, and various tuning parts for literally every vehicle imaginable.
It's free to set up a dropshipping account with Magnum Tuning, where you get product pricing that is competitive enough to make sales within the first few months.
What's good about it is the super-fast approval process, as well as cost-free dropshipping setup, no MOQs, and most importantly, getting paid before the product is shipped.
Learn more: What is MOQ and how to handle it for your dropshipping store?
Overall, it's a great place to start since their terms and conditions are as fair as it gets, for all dropshippers, based both nationally and abroad.
Contact:
Phone: +1 407-437-5229
Location: 3500 Aloma Ave C12, Winter Park, FL 32792, United States
Website: https://www.magnumtuning.com/
---
9. Lane's Car Products
Let's get back to dropshipping car care products. Lane's Car Product is another professional in the industry of car parts dropshipping suppliers.
They mostly deal with interior and exterior car care, car wash supplies, air fresheners, and wheel care. Of course, there's not much to do except resell car care products in large quantities for large profit margins.
Even so, it's easier to sell something for $30 and earn $10, compared to selling high-ticket car parts such as engines and performance parts.
As for the million-dollar question: Why join Lane's Car Products dropshipping program? To begin with, they have a tradition, meaning the company's website exists for almost 20 years.
Moreover, there are tons of explainers and how-to videos for all beginner dropshippers.
Finally, the inventory is constantly updated and the conversion rate is higher, meaning more profits for everyone.
Contact:
Phone: 1-866-798-9011
Location: 16366 Westwoods Business Park, Ellisville, MO 63021, United States
Website: https://www.lanescarproducts.com/
---
10. FK Automotive
FK Automotive is the last car parts supplier on our list. However, they aren't based in the U.S., but instead in Europe (Germany).
We still thought it would be worth mentioning them due to one simple fact.
One of the few auto parts dropshipping companies based in Germany, it offers worldwide shipping of over 1 million products in inventory.
Working with DHL and GLS, they guarantee express delivery, sometimes in less than 3 hours, on a national level.
There's not much information about profits, the affiliate program, or anything, but you can surely contact them over the phone or by using their email for all the details.
Either way, the large inventory by itself is a great way to offer your site's customers choice, no matter if it's car interior, exterior, or mechanic car parts.
Contact:
Phone: +49(0)7191-32750
Location: Beim Erlenwäldchen 14/2, 71522 Backnang, Germany
Website: https://www.fk-shop.de/en/
---
Join the only community and resource hub you'll ever need to succeed with dropshipping
Find winning dropshipping products, learn marketing, download templates and engage with real dropshippers
Never pay for a "guru's" course again. See why 4543+ dropshippers joined us this year!
💡Try DSCOM Hub Now
Lifetime deal: Get all-access to everything on Dropshipping.com
Access all DSCOM features, resources, courses, live workshops, discounts, winning products, weekly deep dives, directories and all future updates under all-in-one dropshipping HUB.
DROPSHIPPING IS A REAL BUSINESS, DON'T DO IT ALONE. 4553 MEMBERS ALREADY JOINED. YOU CAN PAY OFF YOUR SMALL INVESTMENT WITH JUST 2 SALES ON YOUR STORE.
Grab the deal before it's gone
Summary of auto parts dropshipping suppliers
Overall, these auto parts dropshipping companies will do the job. You can contact them to find out more about their dropshipping program. Here is our guide on how to find a dropshipping supplier or manufacturer for your product idea.
Check our full Niche Scraper Review.
Check our full Ecomhunt Review.
Check our full Sell The Trend Review.
However, before you do that, try deciding whether you'd like to sell expensive parts for larger profits, or cheaper accessories and parts in larger quantities, at the cost of making less during the month.
This concludes our article for auto parts dropshipping suppliers, as well as performance auto parts dropshipping distributors, so we can only wish you luck and hope that you've chosen the best supplier for your online business.