Just because there is no shortage of products to sell online doesn't mean choosing the best dropshipping products in 2022 is an easy task. This means that online merchants are spoilt for choice but face difficulties when choosing what to sell.
Want to find the best dropshipping products to sell in 2022? Let's be clear, brilliant product ideas do not fall from the sky.
So, to find high-ticket dropshipping products, you need to recognize the market demand and find out what consumers want. In short, you need to do your own product research in order to find the best dropshipping products.
If you have no idea how to navigate all this, no worries – we have got you covered. We have put together a list of the best dropshipping products to sell in 2022.
How to choose the best dropshipping products for your online store?
Look through our list of some popular dropshipping niches to select the best dropshipping products for your online business in 2022.
Best dropshipping products in 2022: Health and personal care
With numerous in-demand and profitable dropshipping products to sell, the health and personal care dropshipping niche can be a great category for your e-commerce business.
And here are some of the best dropshipping products in this niche:
1. Yoga mats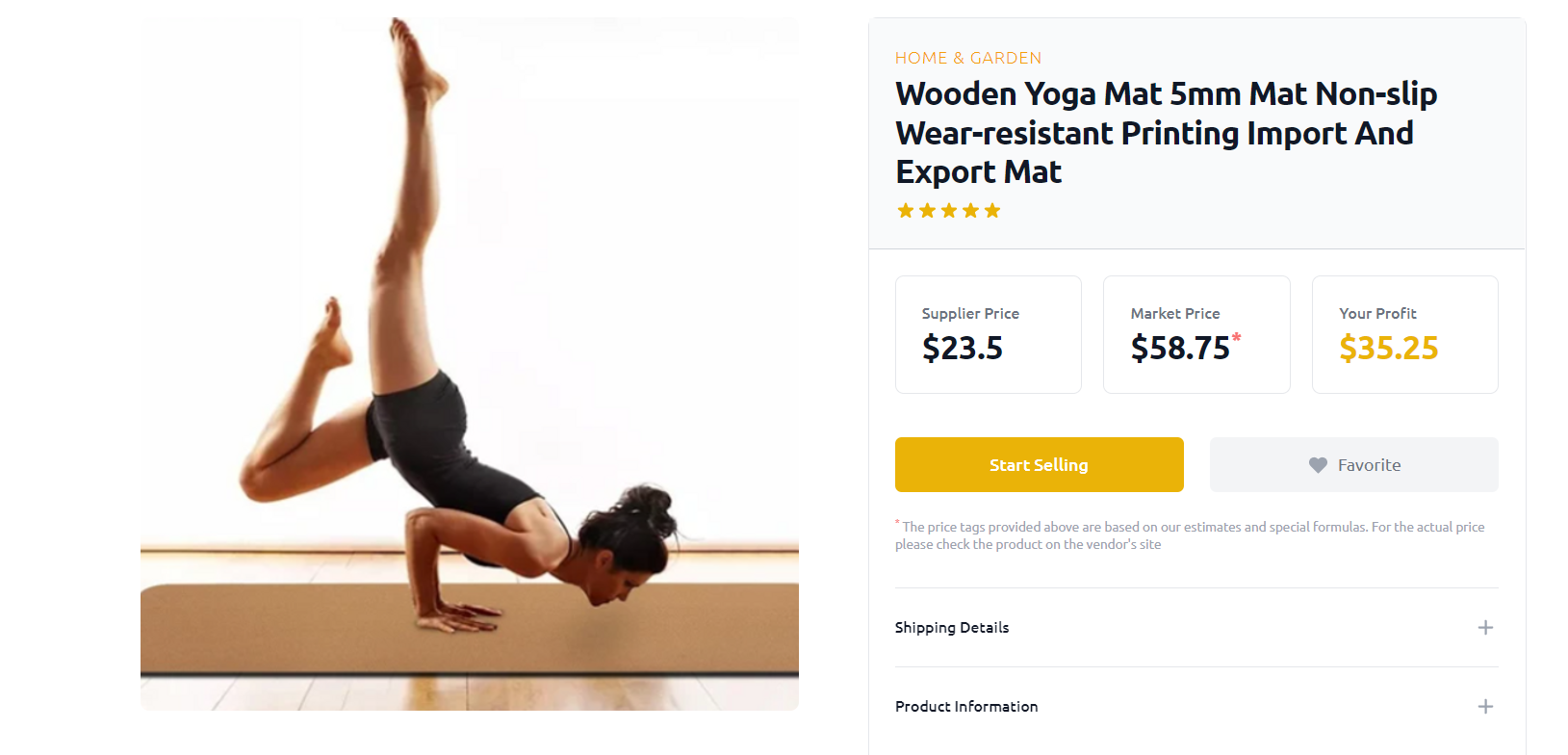 Available in a bunch of different colors, yoga mats are essential for a proper home gym setup.
Moreover, they offer a slip-resistant base for a wide range of floor-based activities, including yoga, Pilates, stretching, abs exercises, and more.
In 2022, home gym equipment is seeing record sales. Perhaps this is the result of the COVID-19 pandemic.
So, why not let your customers support their bodies and make their workouts more comfortable with high-quality yoga mats?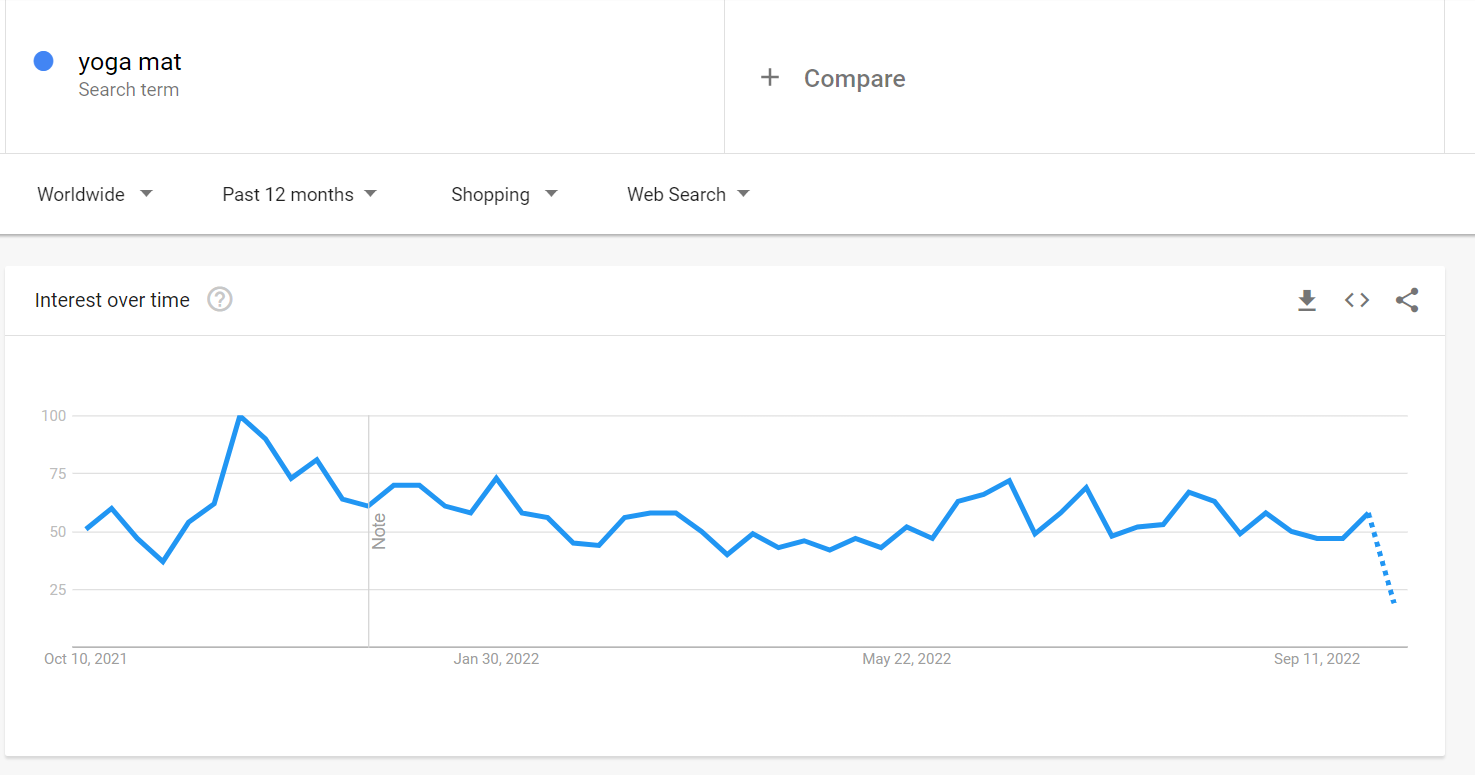 Source: Google Trends
2. Electric toothbrush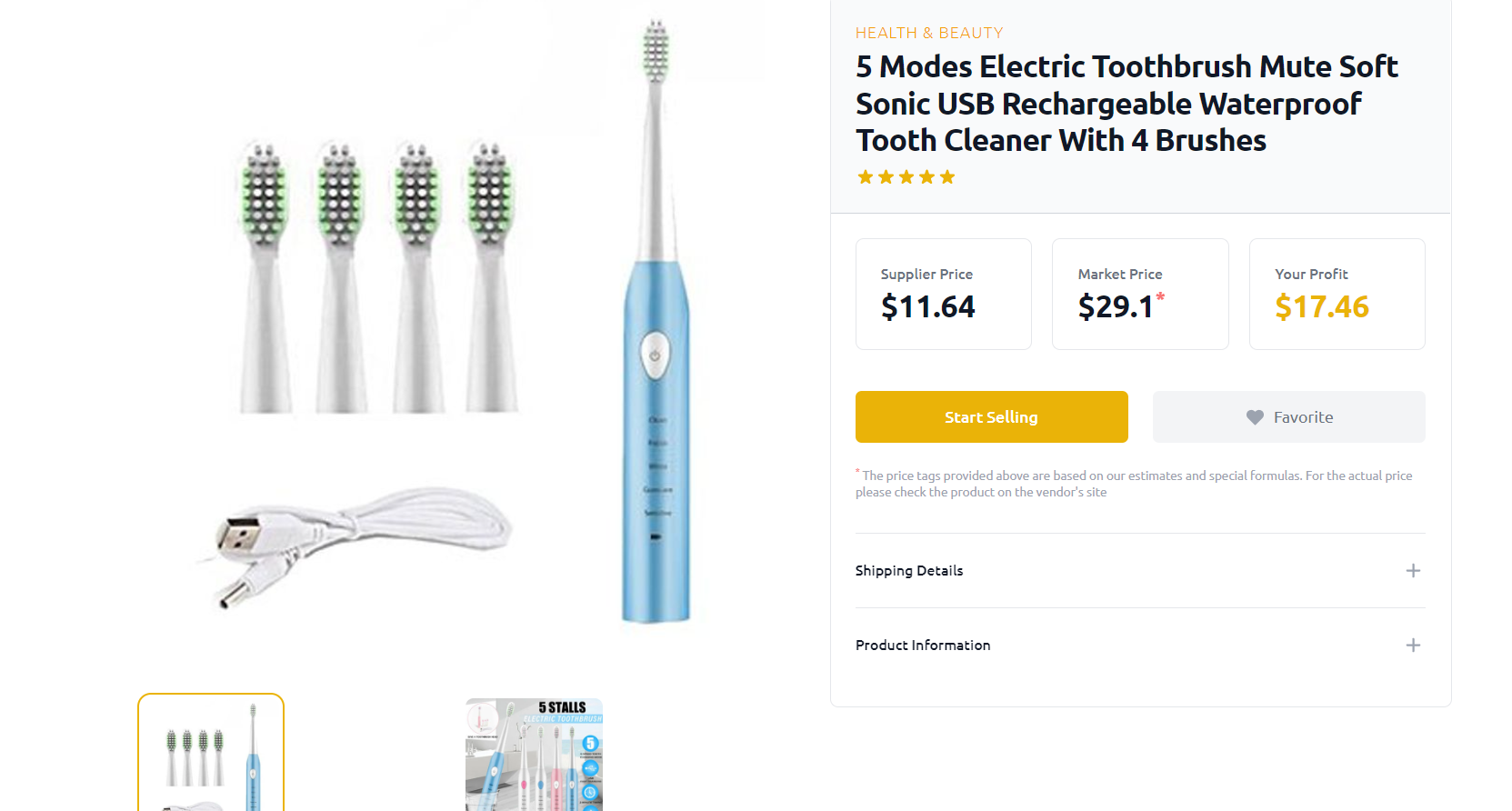 By using electric toothbrushes, people can clean their teeth perfectly and hit hard-to-reach spots.
Furthermore, with these toothbrushes, they can also keep their gums protected. And they know that a good toothbrush can positively affect their overall oral hygiene.
So, it is unsurprising that electric toothbrushes have seen a steady upward trend in searches and sales in 2022, according to Google Trends.
That's why they are some of the best dropshipping products to sell through your dropshipping store.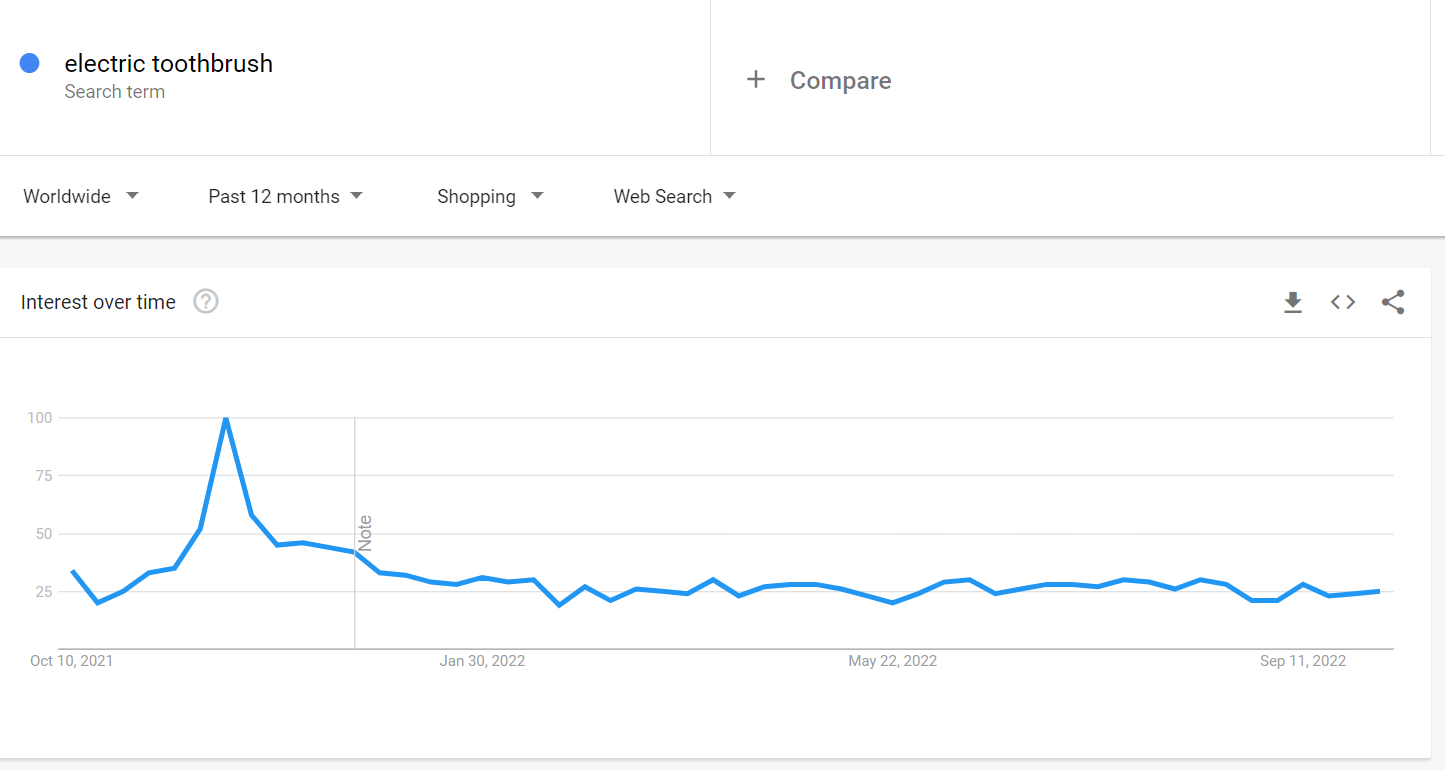 Source: Google Trends
3. Acne patches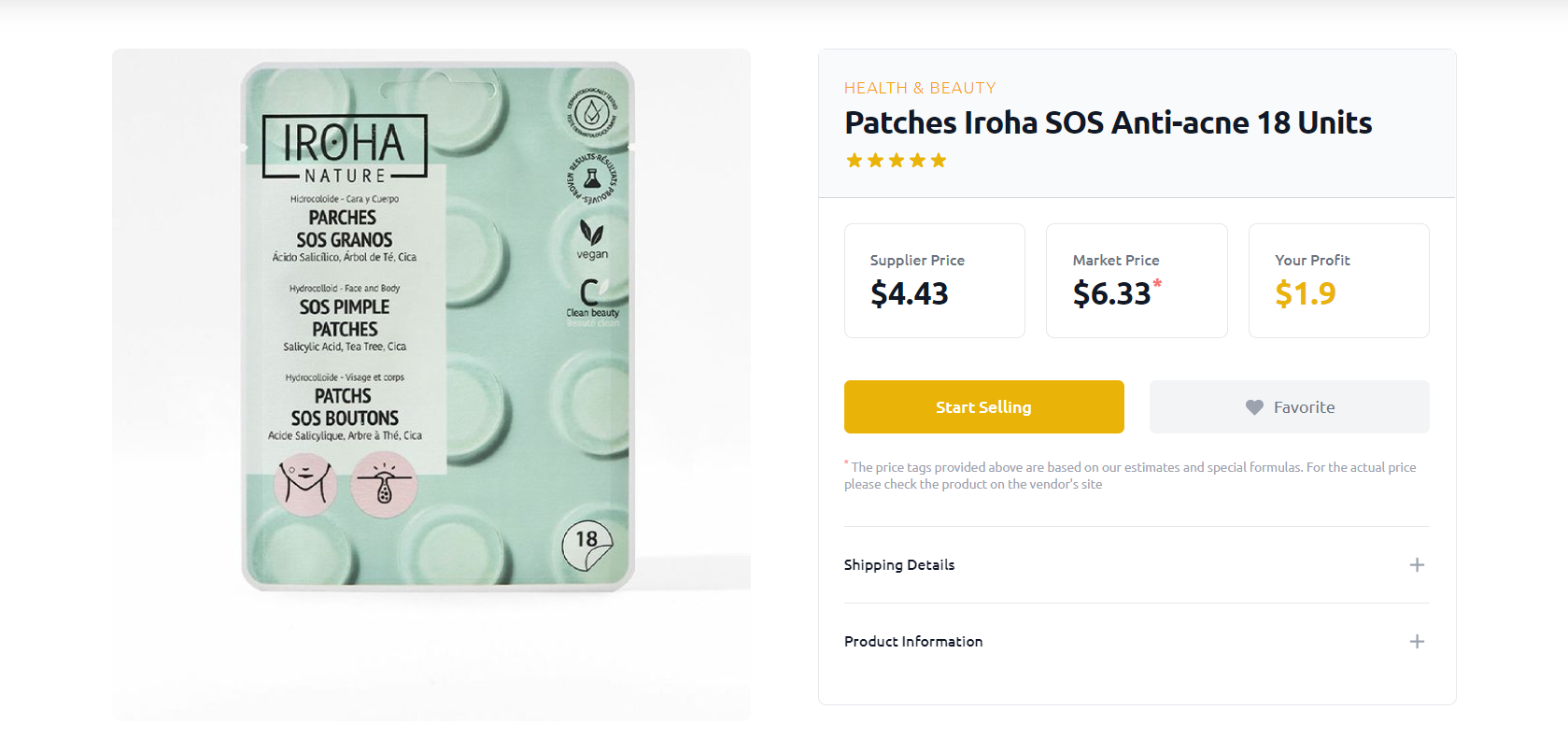 Acne – is the nightmare of every young person, especially teenagers. Although many things may trigger or worsen acne, everyone simply wants that zit gone fast.
Acne popping is, of course, one option, but there are other effective solutions to get rid of acne like acne patches.
In addition, they come in many different sizes and gunk-absorbing formulas. And they work by absorbing excess fluid and getting out any oil and dirt that could be causing a breakout.
Plus, they have recently become some of the top-selling items online. This is the reason why they are found on our dropshipping product list.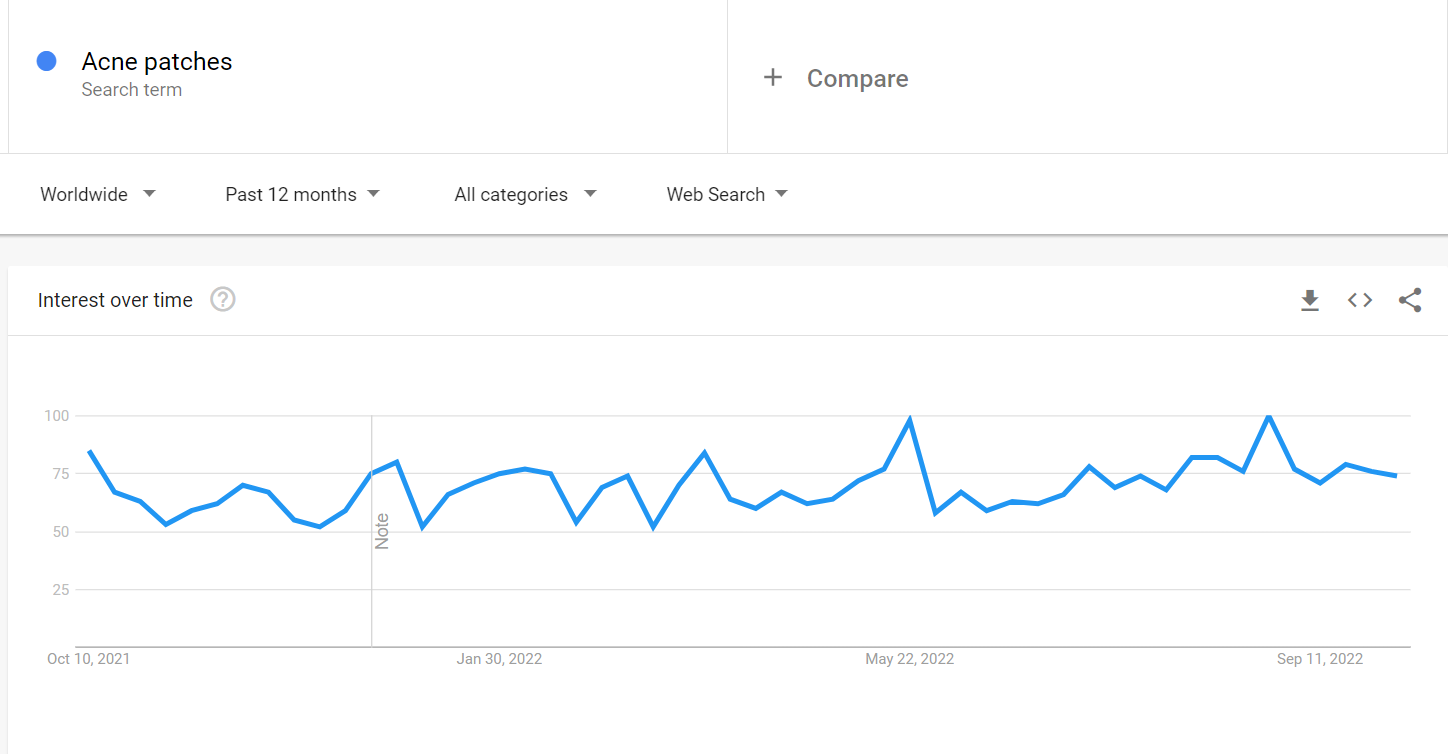 Source: Google Trends
Interested in dropshipping health and personal care products?
👉 Check out our list of Best dropshipping suppliers for Health and beauty products.
Best dropshipping products in 2022: Clothing and accessories
Unquestionably, fashion clothing is a big industry. That's to say, in this industry, there are enormous opportunities for both existing brands and newcomers.
We are covering a topic about Jewelry Products and Suppliers so you can make a better decision – which path to follow when brainstorming product ideas.
💡Tip: Learn How to Start a Dropshipping Clothing Business in 2022 [+Suppliers List].
If you are in the clothing and accessory dropshipping niche, do not overlook the fact that the demand for the following products is growing:
4. Shapewear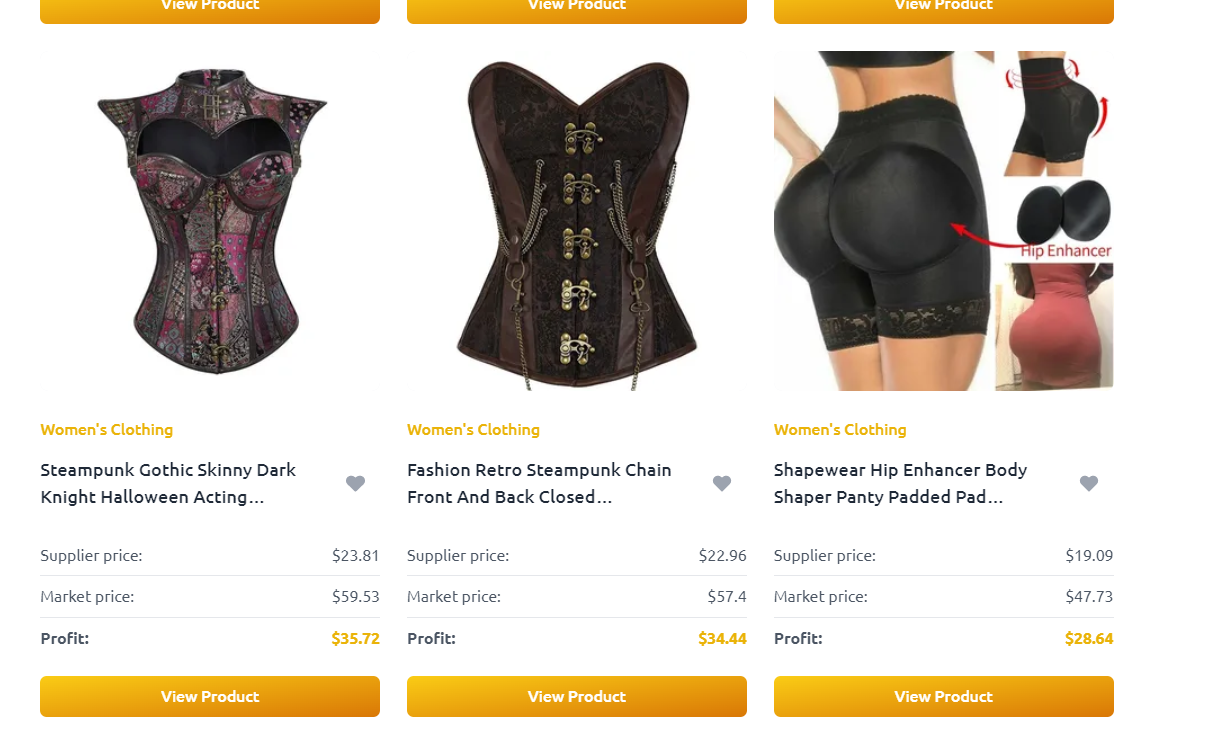 Shapewear pieces are perfect for those who want instant lifting for special occasions or for everyday wear. They simply help people look and feel their best.
Additionally, shapewear is gaining momentum in the fashion world right now. Therefore, they are some of the best dropshipping products in 2021.
If you are already selling in the clothing and accessory dropshipping niches, consider adding these clothing items to your product catalog.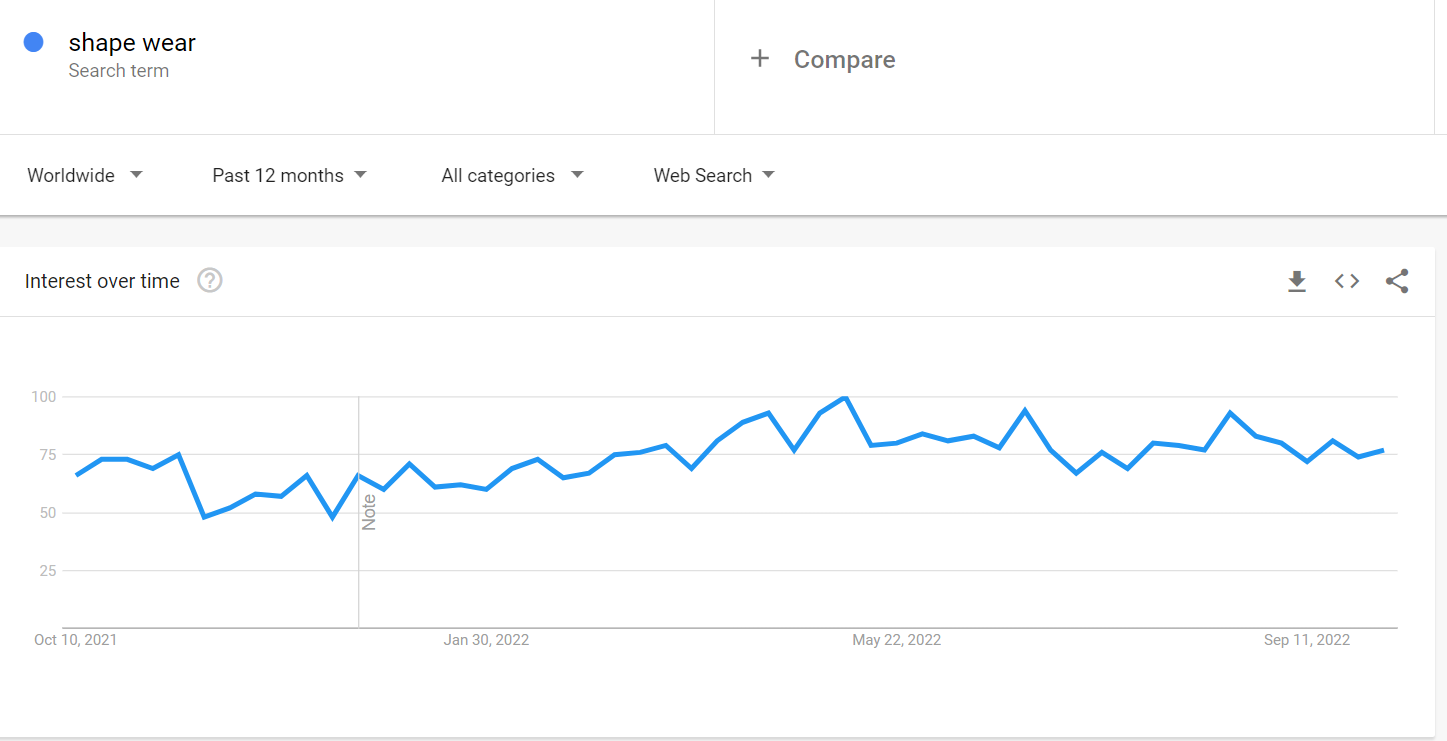 Source: Google Trends
5. Mesh running shoes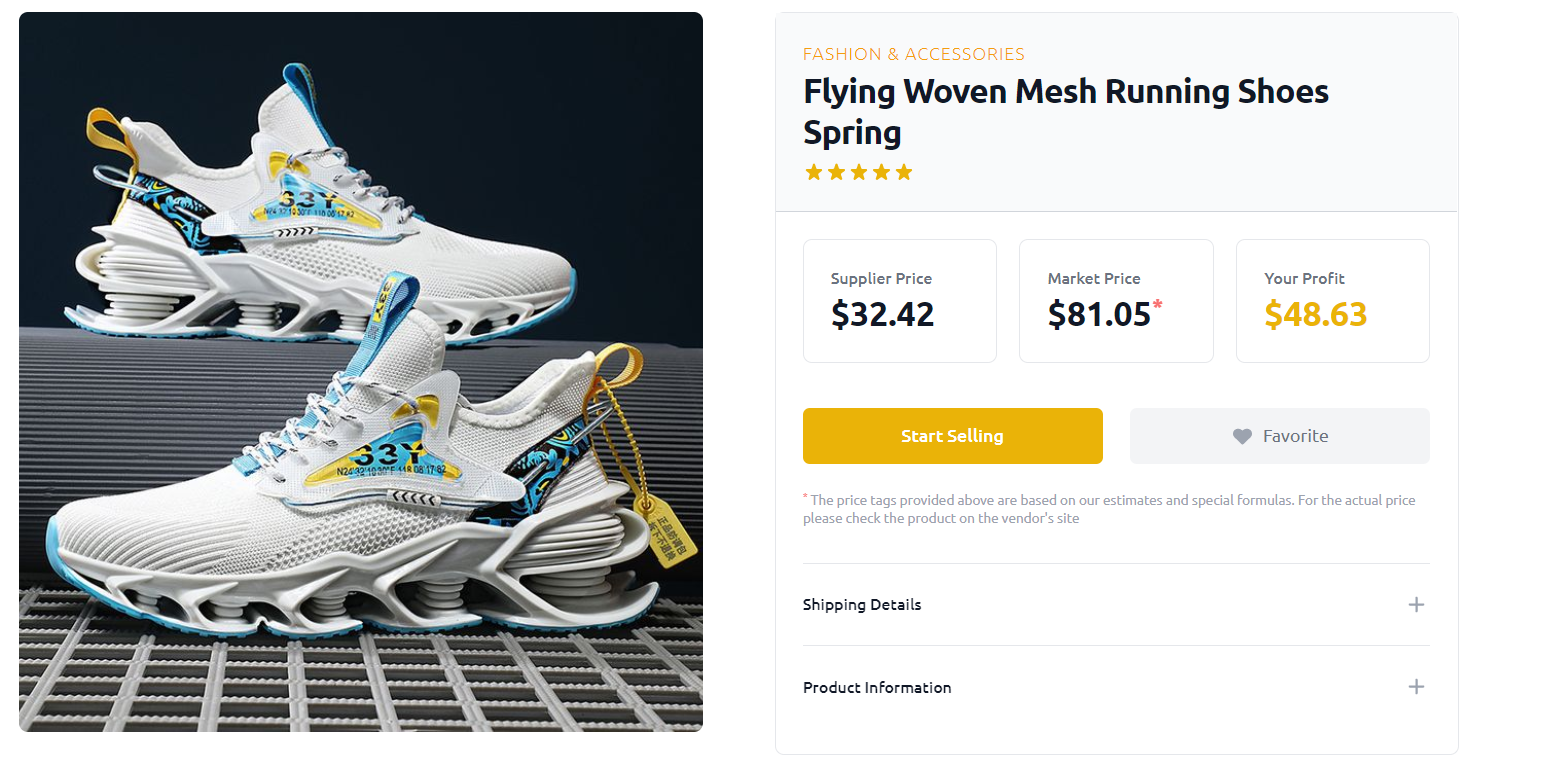 Mesh running shoes that prioritize comfort, lightness, and support are in-demand dropshipping products to sell online. Needless to say, they are lightweight, supportive, and durable.
That's why people like to wear them while doing physical activities such as walking, running, and jogging.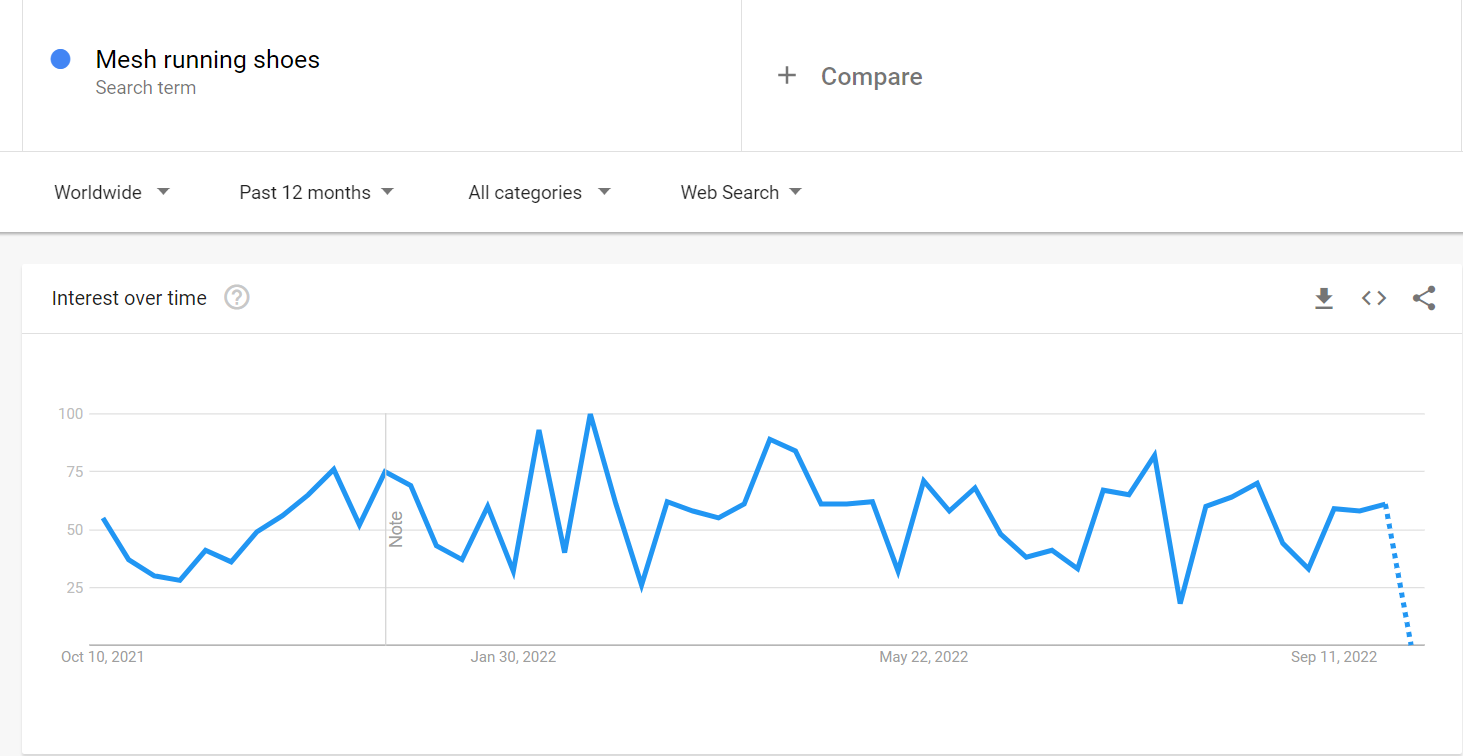 Source: Google Trends
6. Headscarves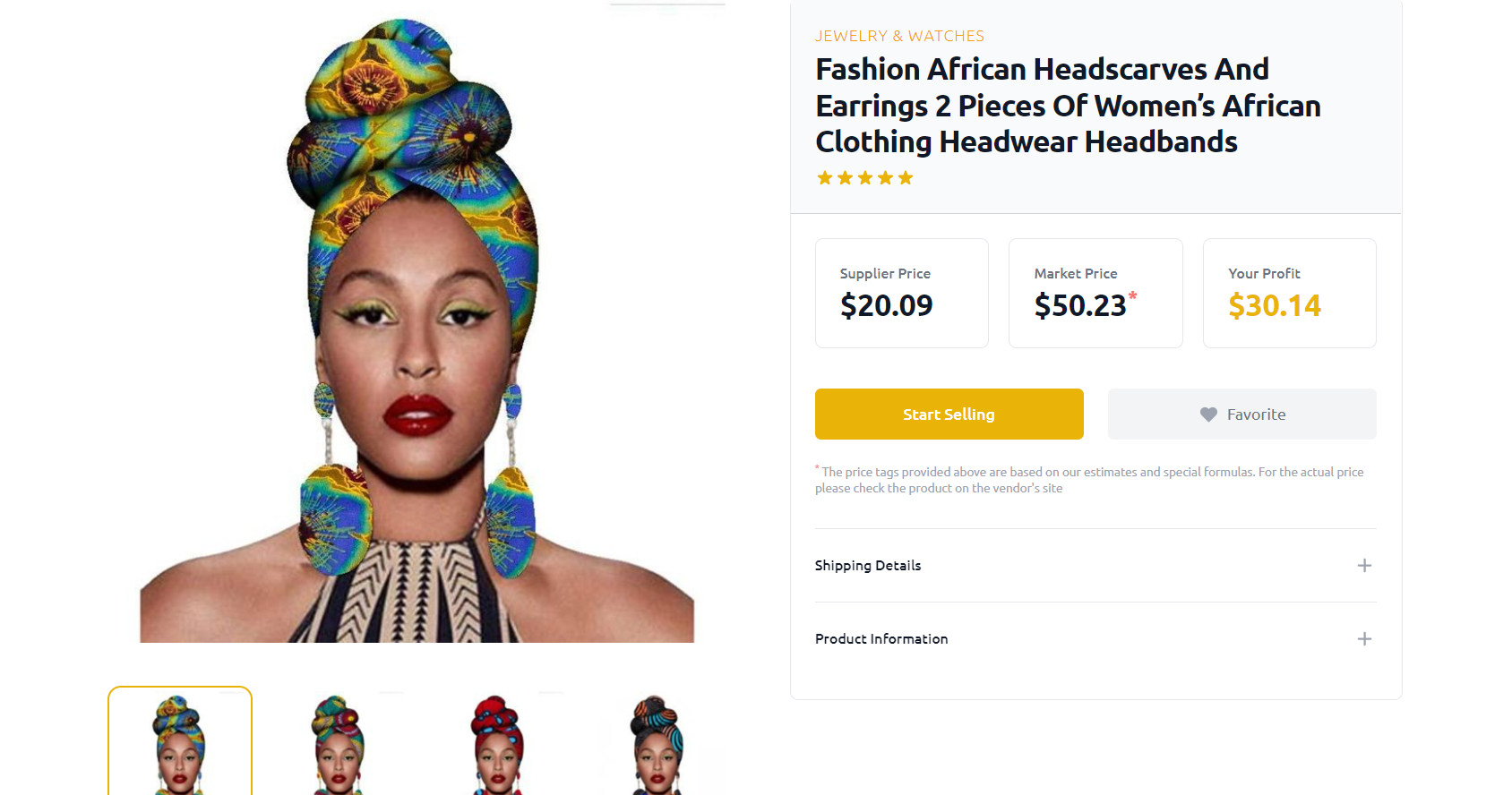 Over the past few months, headscarves (from self-tie to floral) have seen an upward trend in searches. Furthermore, they tend to be most popular during the summer months when ladies have their hair up.
💡Tip: 10 Dropshipping Hair Vendors & Best Products To Sell
But this does not mean that they are not good dropshipping products to sell in winter, spring, or autumn. Just look at the line graph presented below!
PRODUCT IDEA: Start Dropshipping Watches With the Best Suppliers!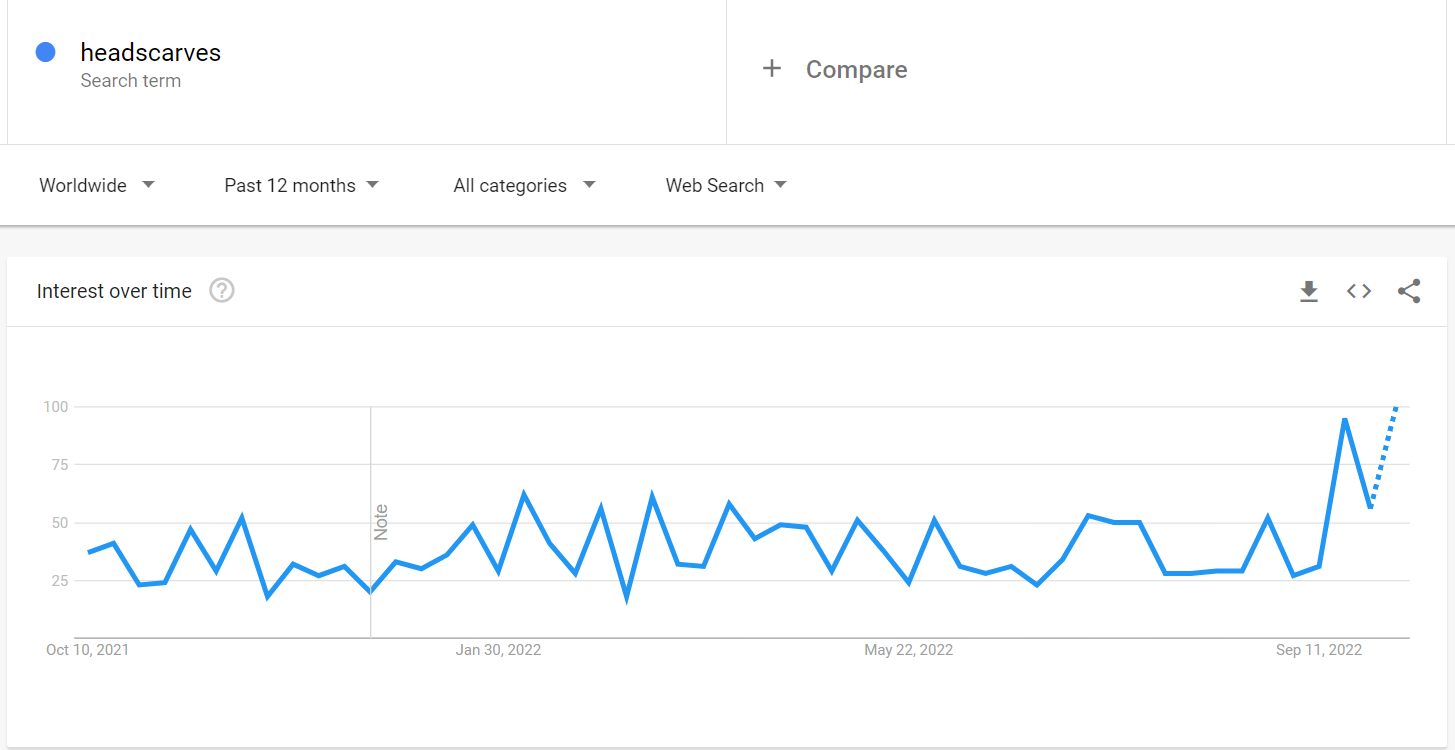 Source: Google Trends
👉 Find and contact the Best dropshipping suppliers for clothes in USA and Europe now!
💡 BONUS: Check out the Best UK clothing dropshipping suppliers.
Best dropshipping products in 2022: Kitchen and grocery
Whether you are new to or already working within this dropshipping niche, we can help you choose the best dropshipping products.
CHECK: Wish Dropshipping: Everything You Need To Know As A Beginner
Here are the top 3 trending kitchen and grocery dropshipping products to sell in your store in 2022:
7. Air fryers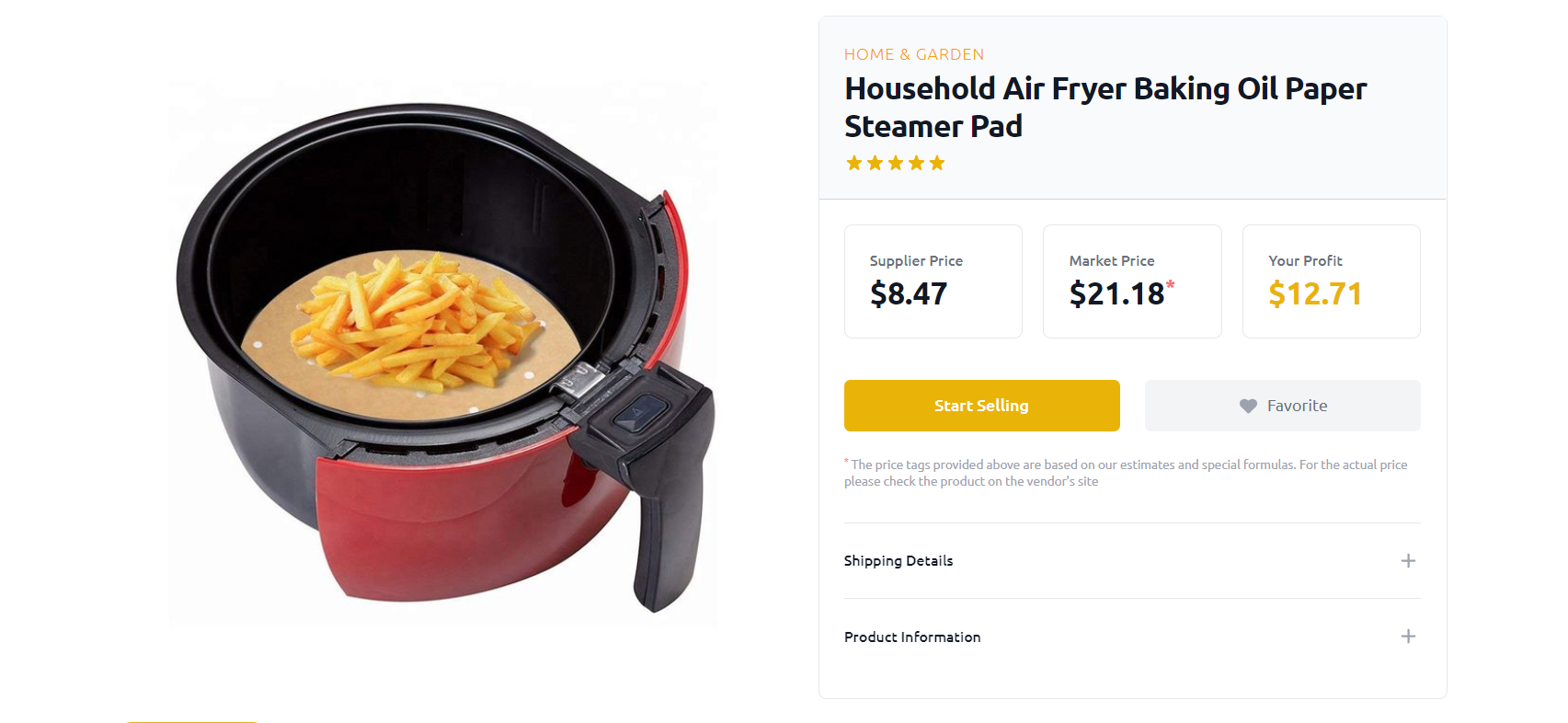 Air fryers are some of the best dropshipping products for your e-commerce store if you are in this industry.
It is a fact that they are quite popular nowadays. Plus, people love them because air-fried food is as delicious as deep-fried food, but with significantly lower fat levels.
Start selling these small convection ovens that allow people to create a nice "fried" finish with nothing more than hot air and little or no oil.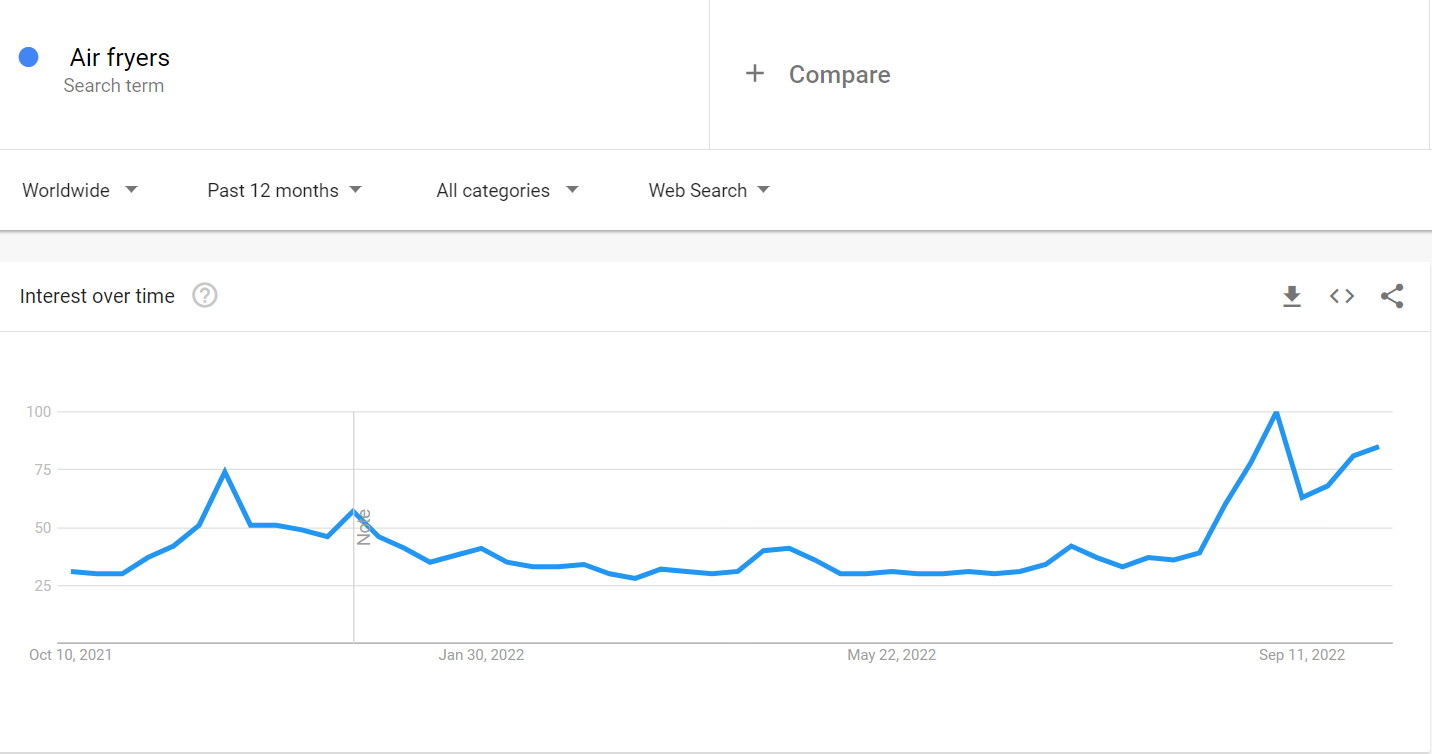 Source: Google Trends
8. Organic tea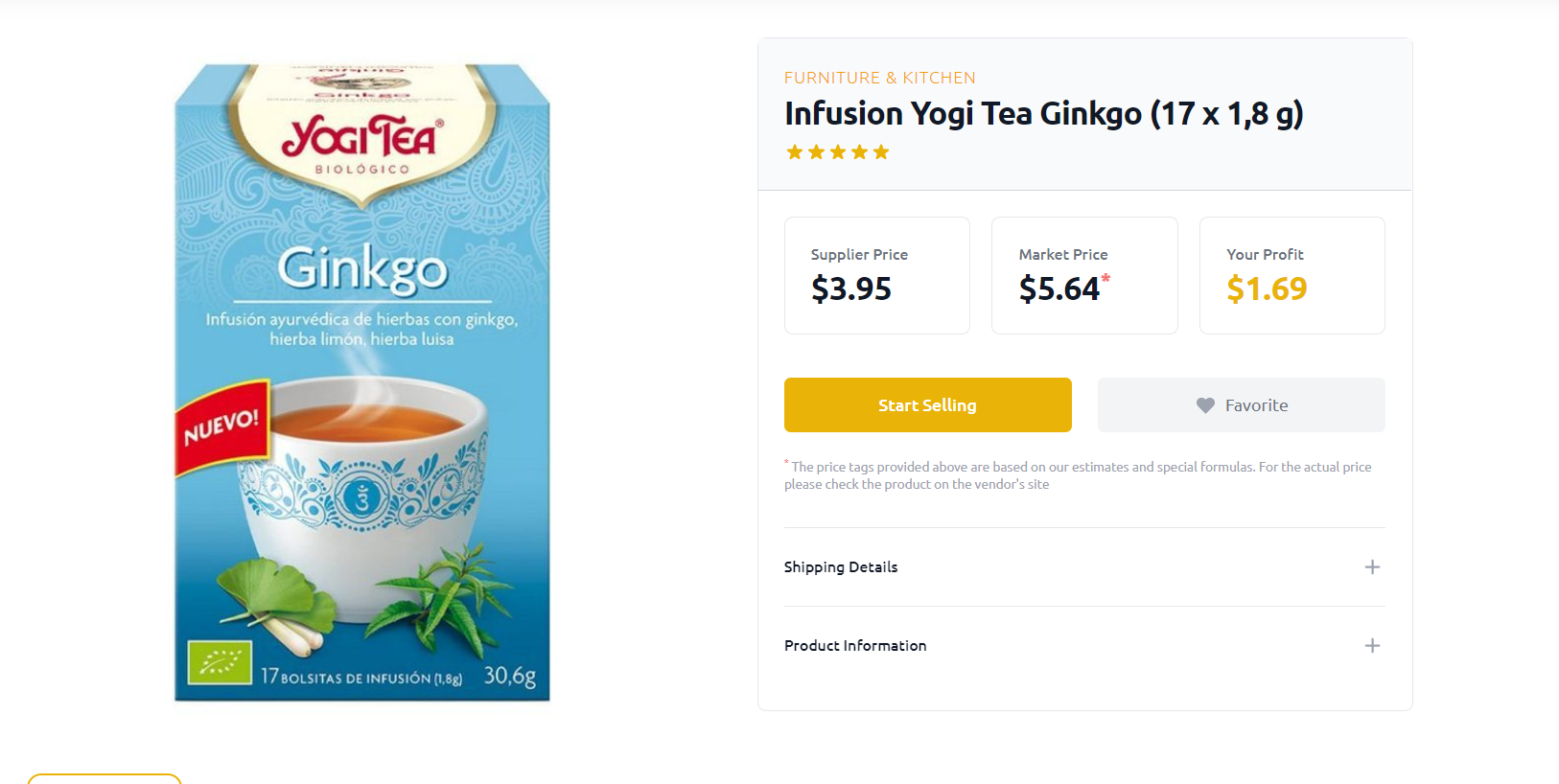 You will find tea lovers all around the globe. Some of them do not even start their day without a cup of freshly brewed organic tea. They are aware of the environmental and health benefits of drinking organic tea.
Consequently, regardless of the season, there will always be customers out there looking to purchase their favorite type of organic tea. With this in mind, you may want to add organic tea to your dropshipping store.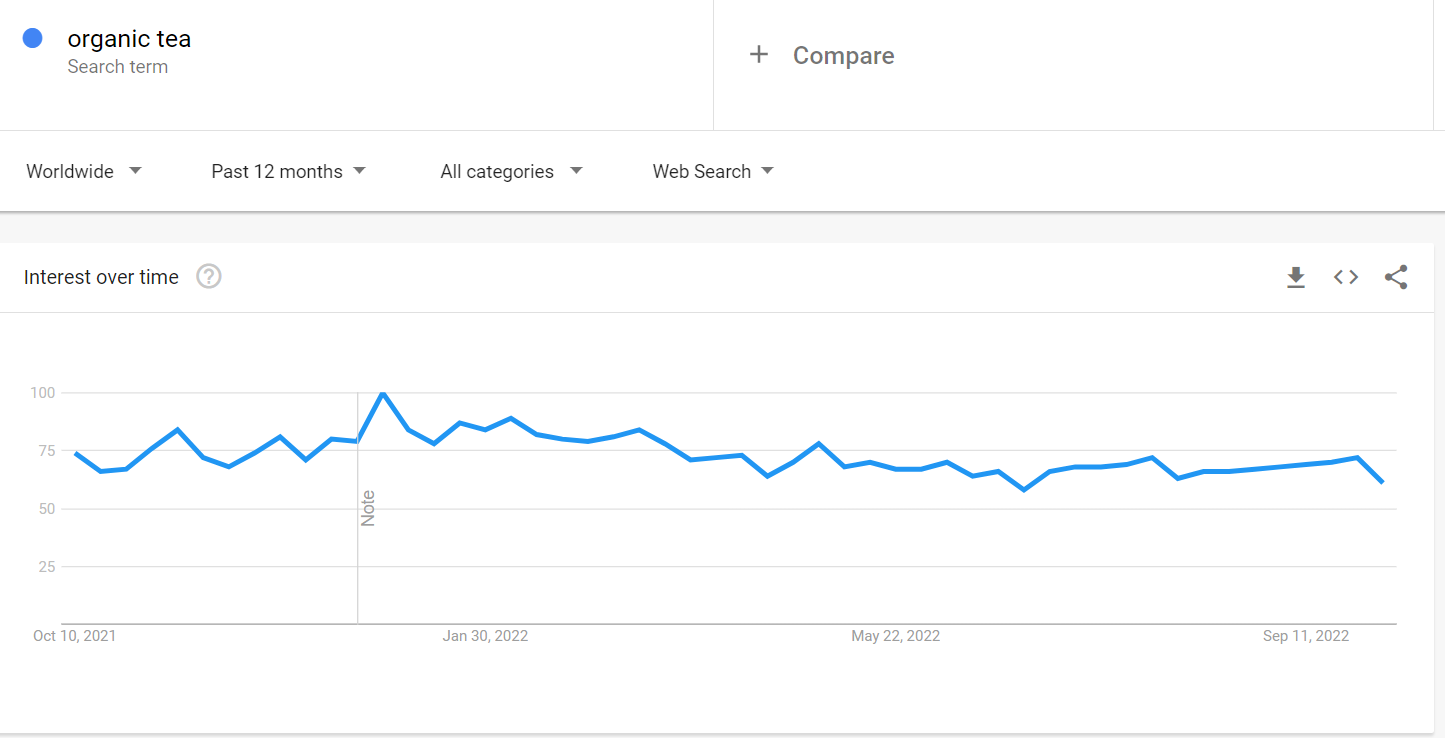 Source: Google Trends
9. Kitchen organizers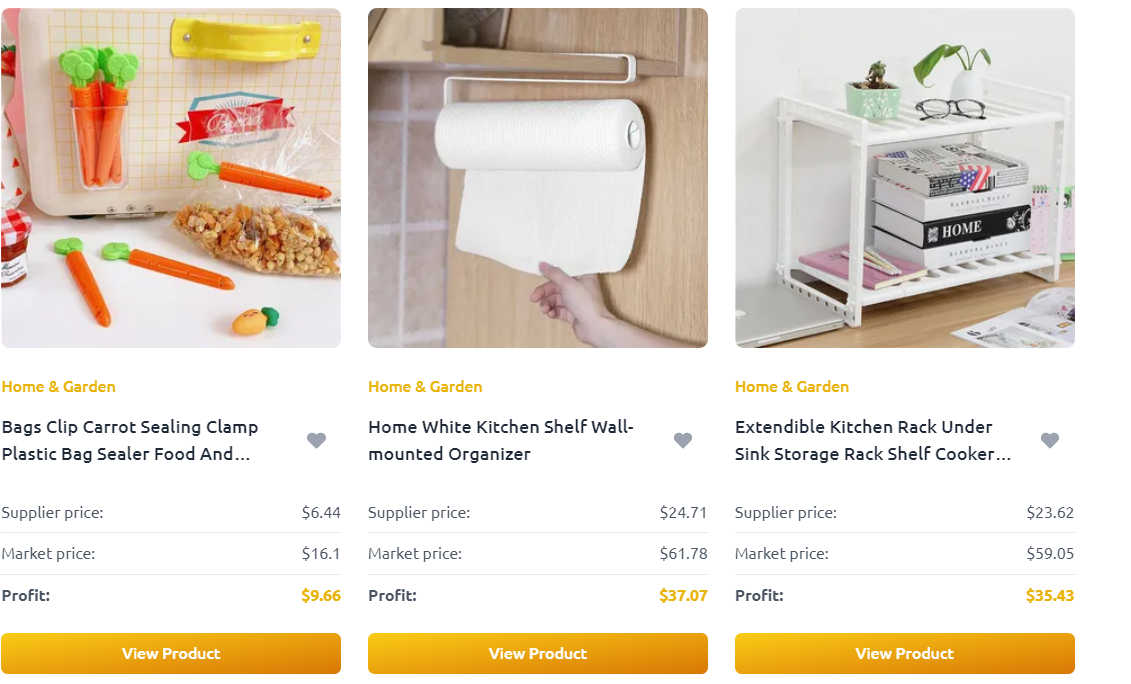 There is no question that an organized kitchen is a common goal for every household.
Unsurprisingly, kitchen organizers have seen huge growth lately, and the new trend does not look like it is ending soon. They help make organization and access easily in the kitchen.
Therefore, kitchen organizers are great dropshipping products to sell to your "perfectionist" customers.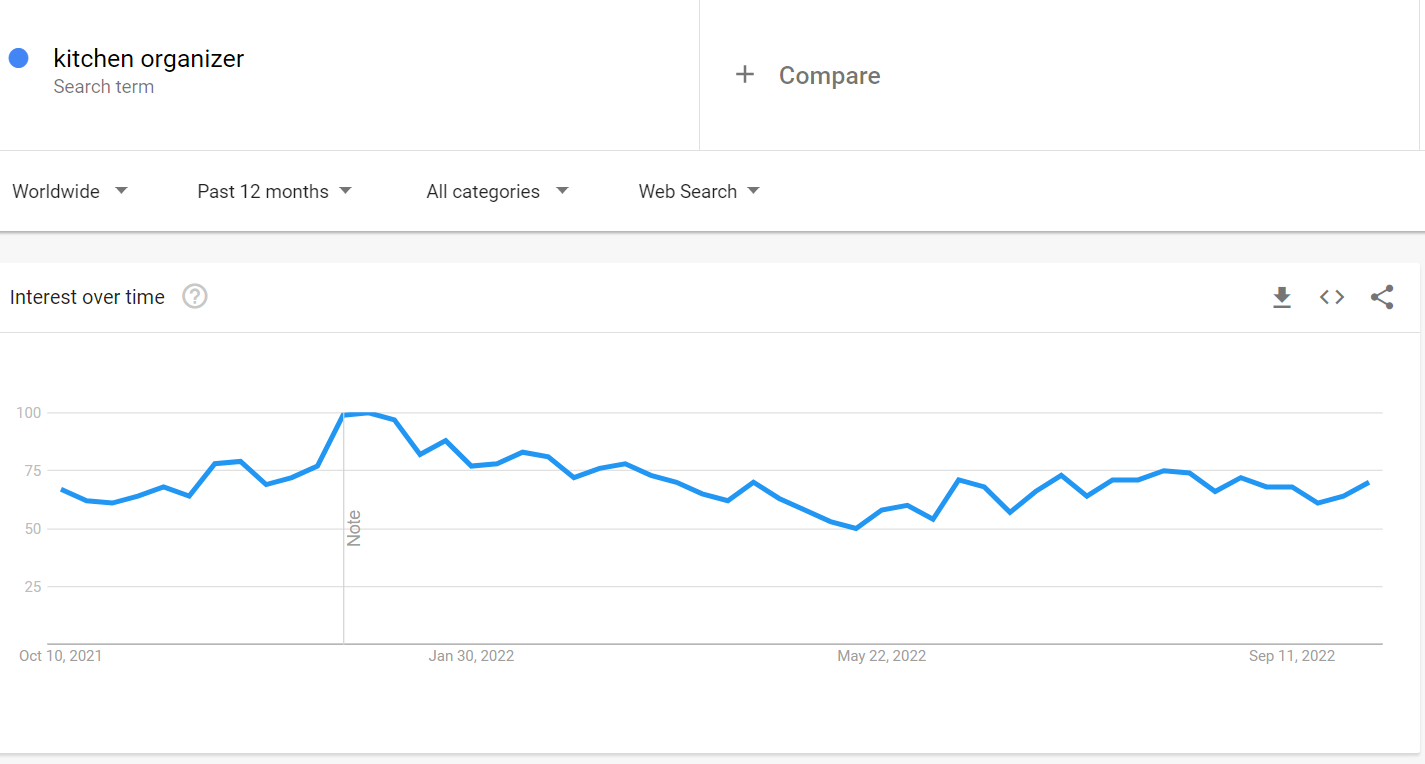 Source: Google Trends
Best dropshipping products in 2022: Home décor
Want to reach your e-commerce goals in the creative home décor dropshipping niche? Then add these items to your online store and help online buyers keep up with the latest home décor trends:
10. Decorative throw pillows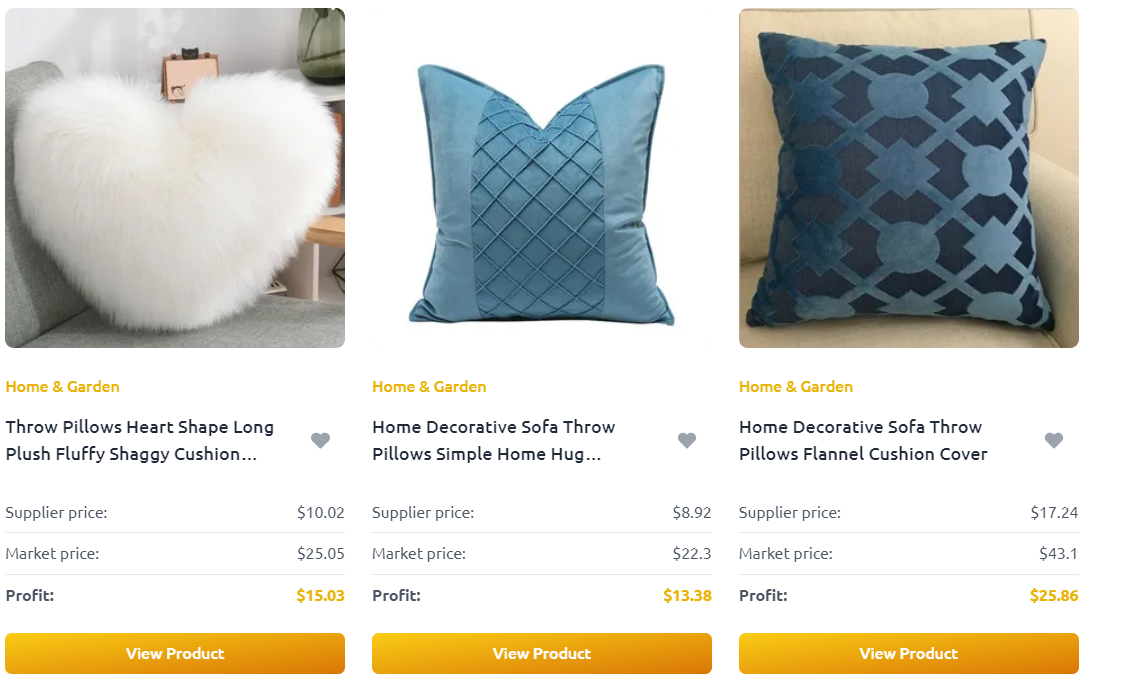 Decorative throw pillows are hot and trending dropshipping products to sell in 2022. Furthermore, many people buy them to add a touch of style and comfort to a couch, sofa, or chair, as well as to add color and texture to a room.
Also, people purchase them since these home accessories are the easiest, quickest, and most affordable way to transform their home décor.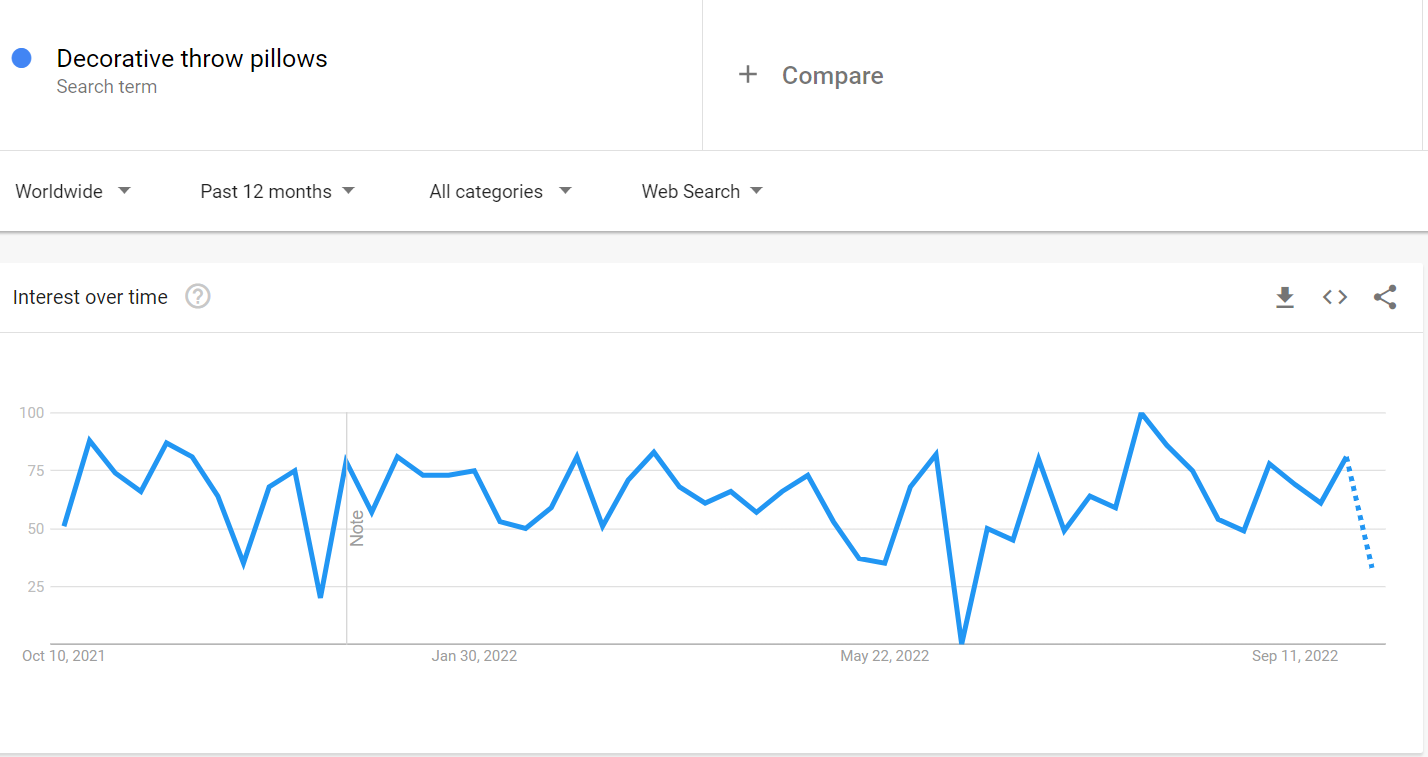 Source: Google Trends
11. Doormats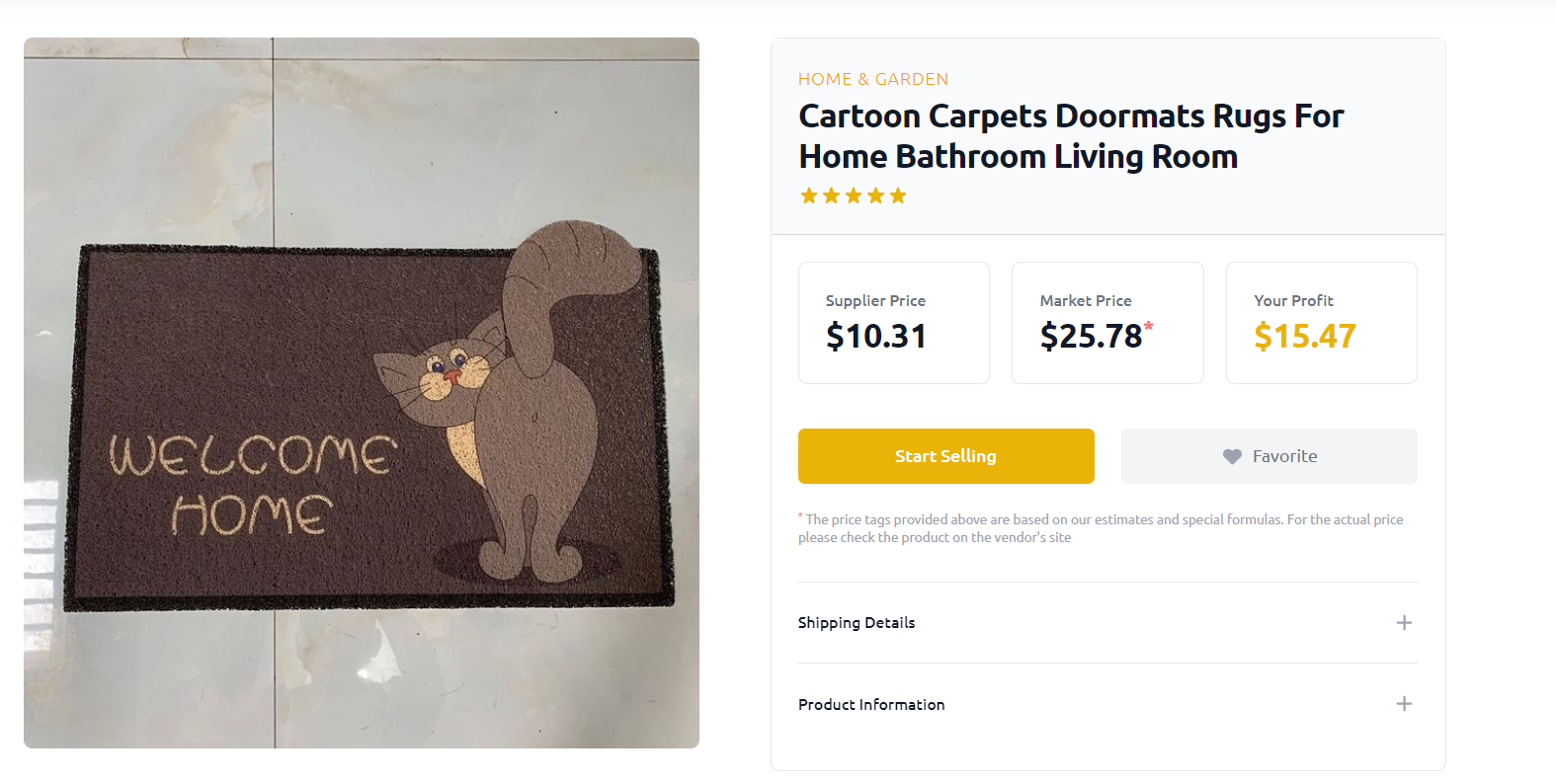 Doormats are all about making a good first impression. Or they are all about making a guest go away.
But joking aside, doormats are some of the top-selling and best dropshipping products this year. In addition, they are available in a variety of sizes, shapes, designs, and patterns. So, there is certainly to be something for everyone.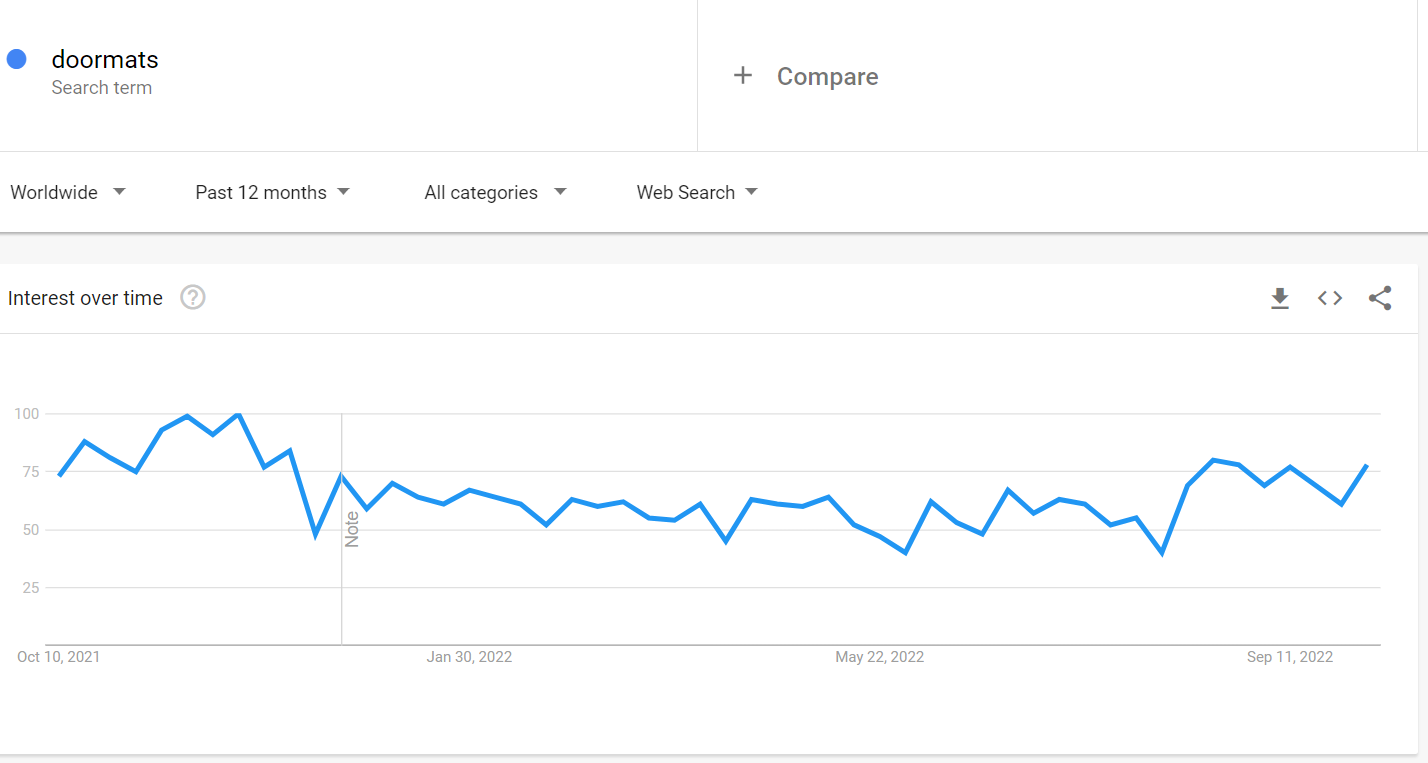 Source: Google Trends
12. Blackout curtains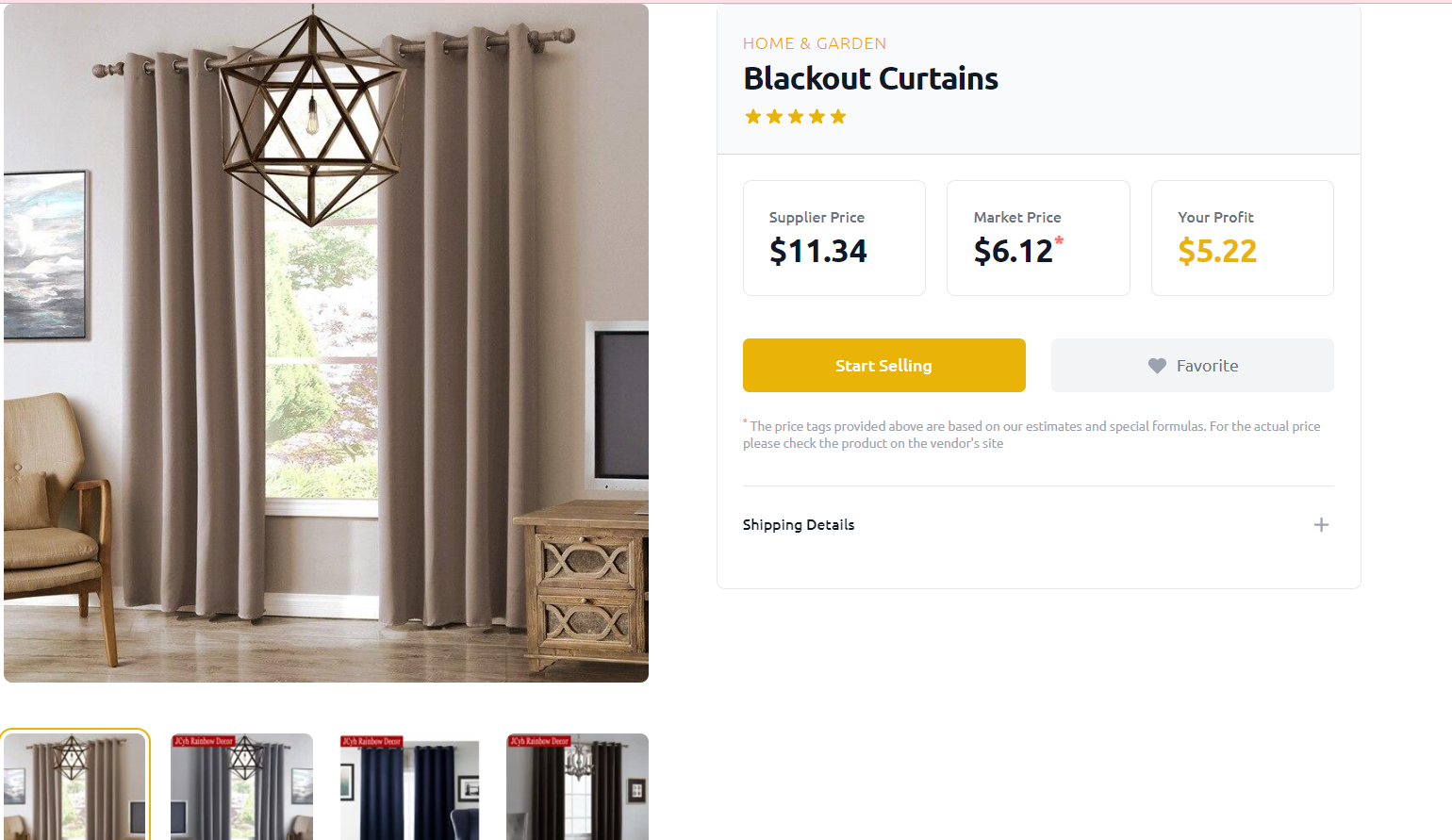 With their potent room-darkening features, blackout curtains block the light in a room while adding style at the same time.
Moreover, they are ideal for people with extreme light sensitivity, those who sleep during the day, or those who want to create a romantic atmosphere.
Search interest for these products has been growing steadily over the past few years, with sudden peaks in summer and slight dips in winter.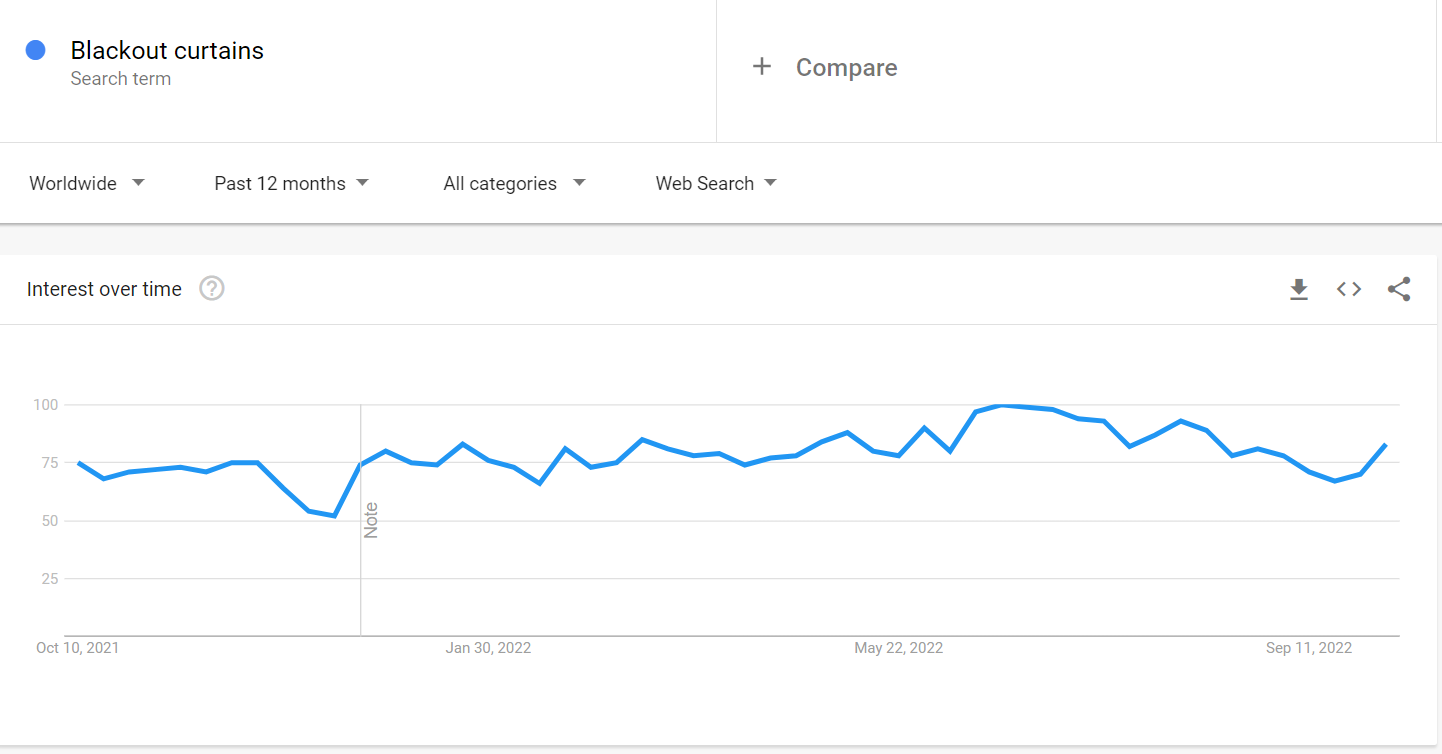 Source: Google Trends
👉 Help yourself with the Free List of Home Decor Wholesale Suppliers in the USA.
Tip: Learn everything you need to know about Home Organization dropshipping niche.
Best dropshipping products in 2022: Electronics and accessories
This is one of the biggest dropshipping niches globally. And you can make a decent profit by selling these items:
13. Phone cases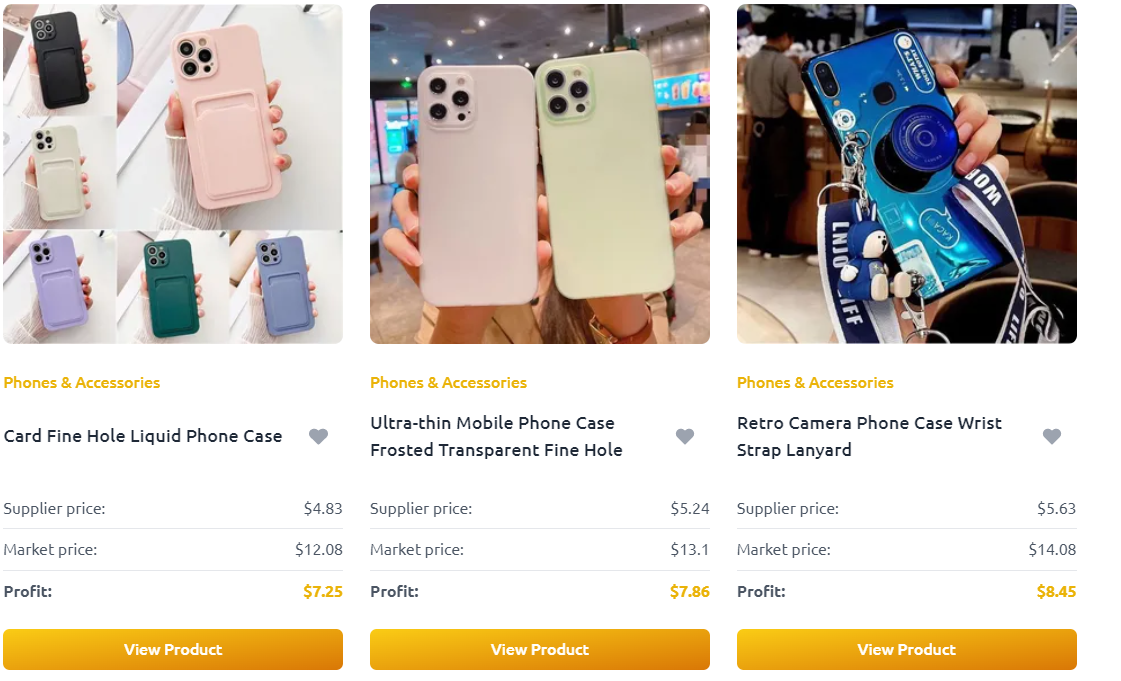 Phone cases are and always will be hot-selling products. That's why they are found on our dropshipping product list.
In fact, sometimes, the number of people searching for these items goes up; other times it goes down.
However, as we have already said, people typically buy these accessories throughout the year. Why not let your customers upgrade their phones with new stylish and durable cases?
Just make sure you offer a broad range suitable for a variety of models like Samsung Galaxy, iPhone, etc.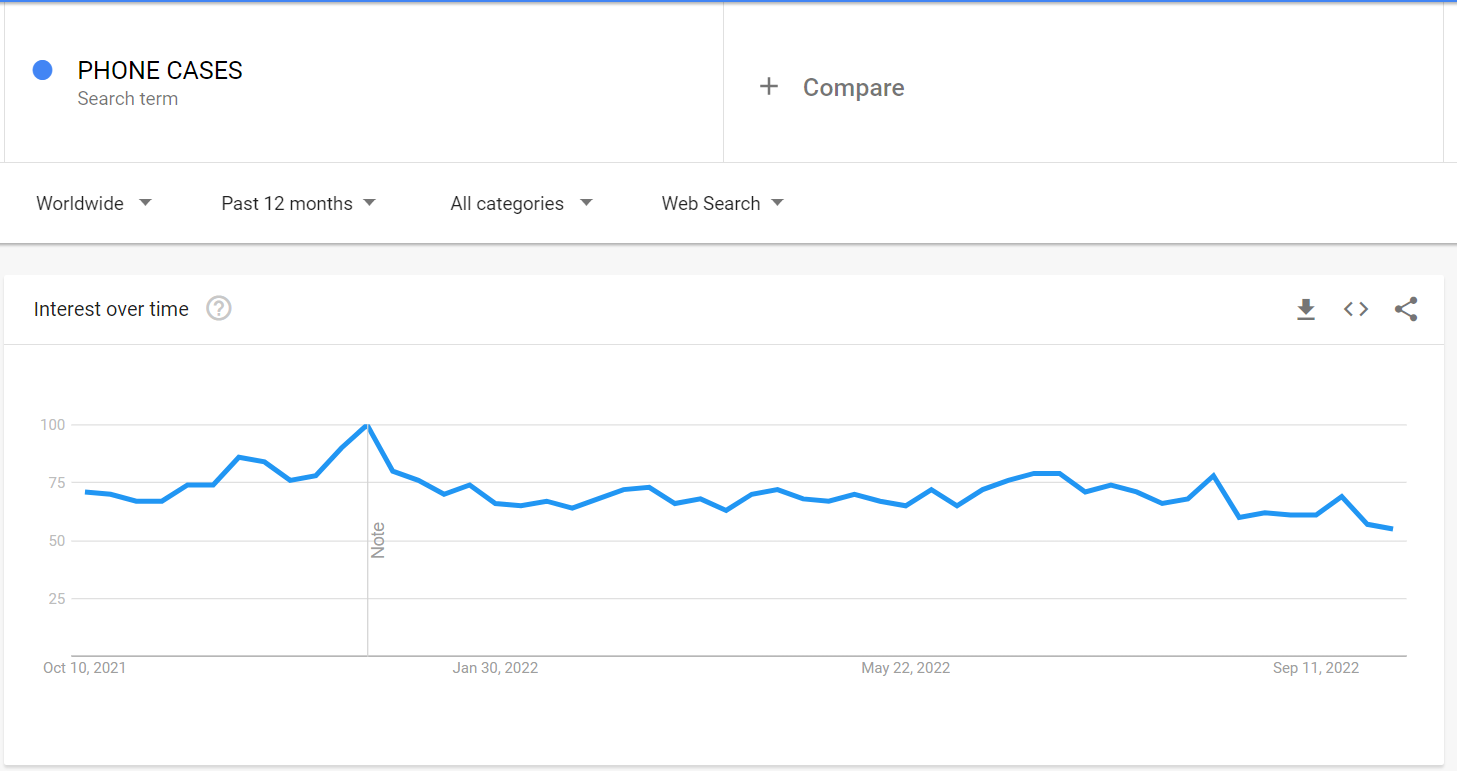 Source: Google Trends
14. Wireless chargers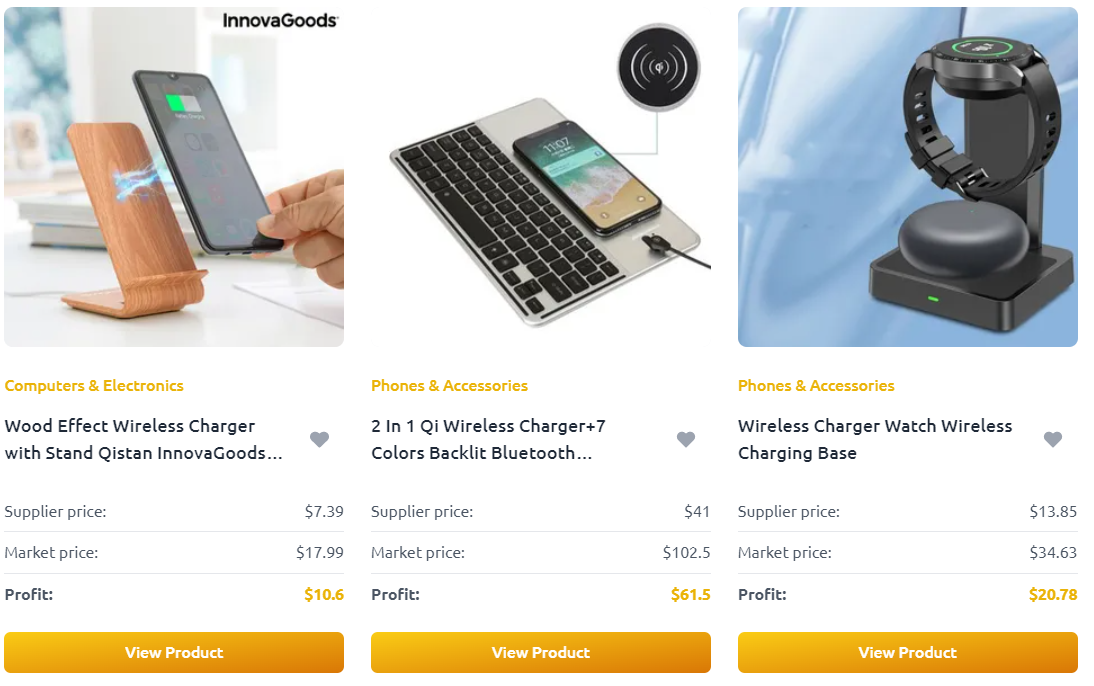 Yeah, we are talking about wireless chargers. What is a convenient way to charge a phone without having to plug it in?
Wireless chargers are actually wireless charging pads that serve as universal charging options for iPhones and Android devices.
If you are in the electronics industry, consider selling these items.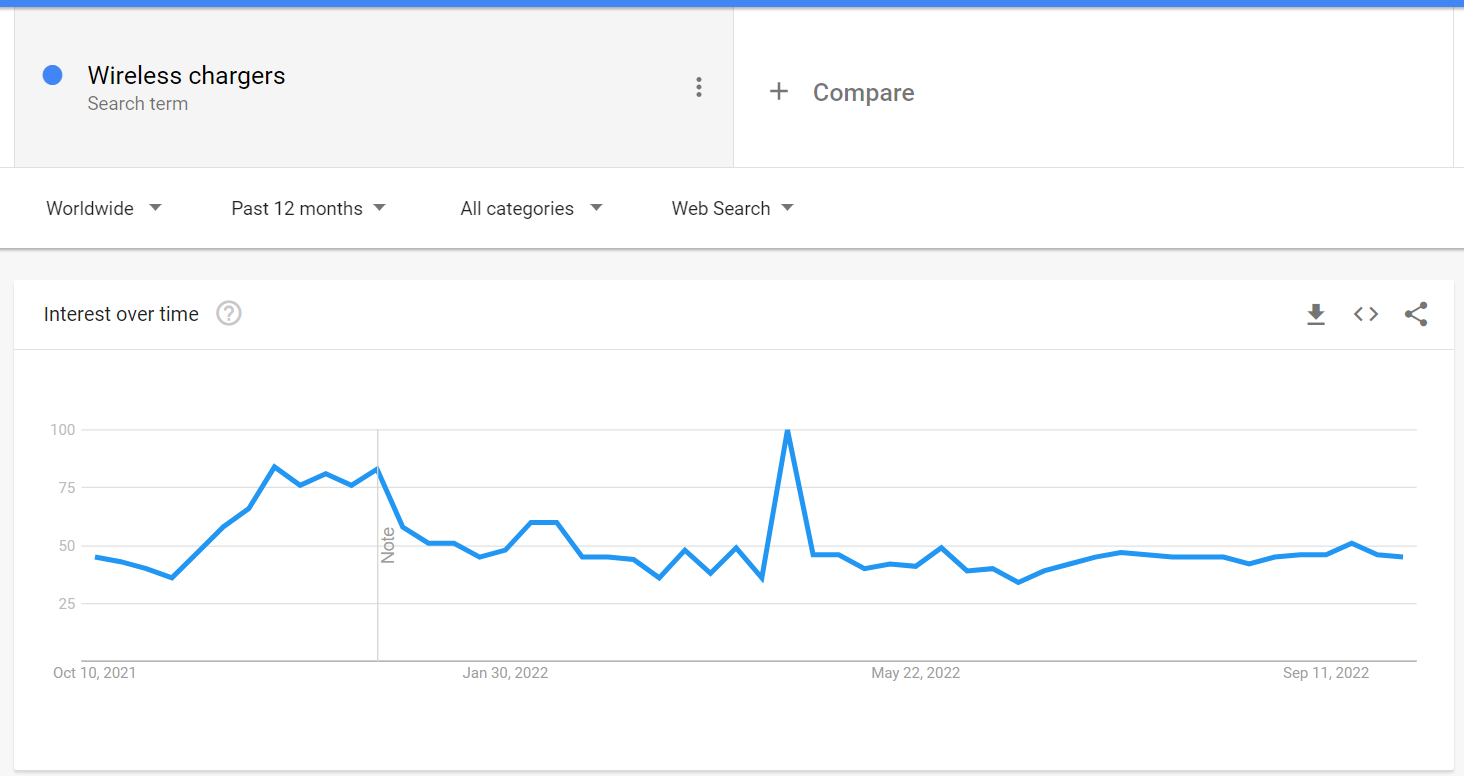 Source: Google Trends
15. Bracelet Portable Charging Cable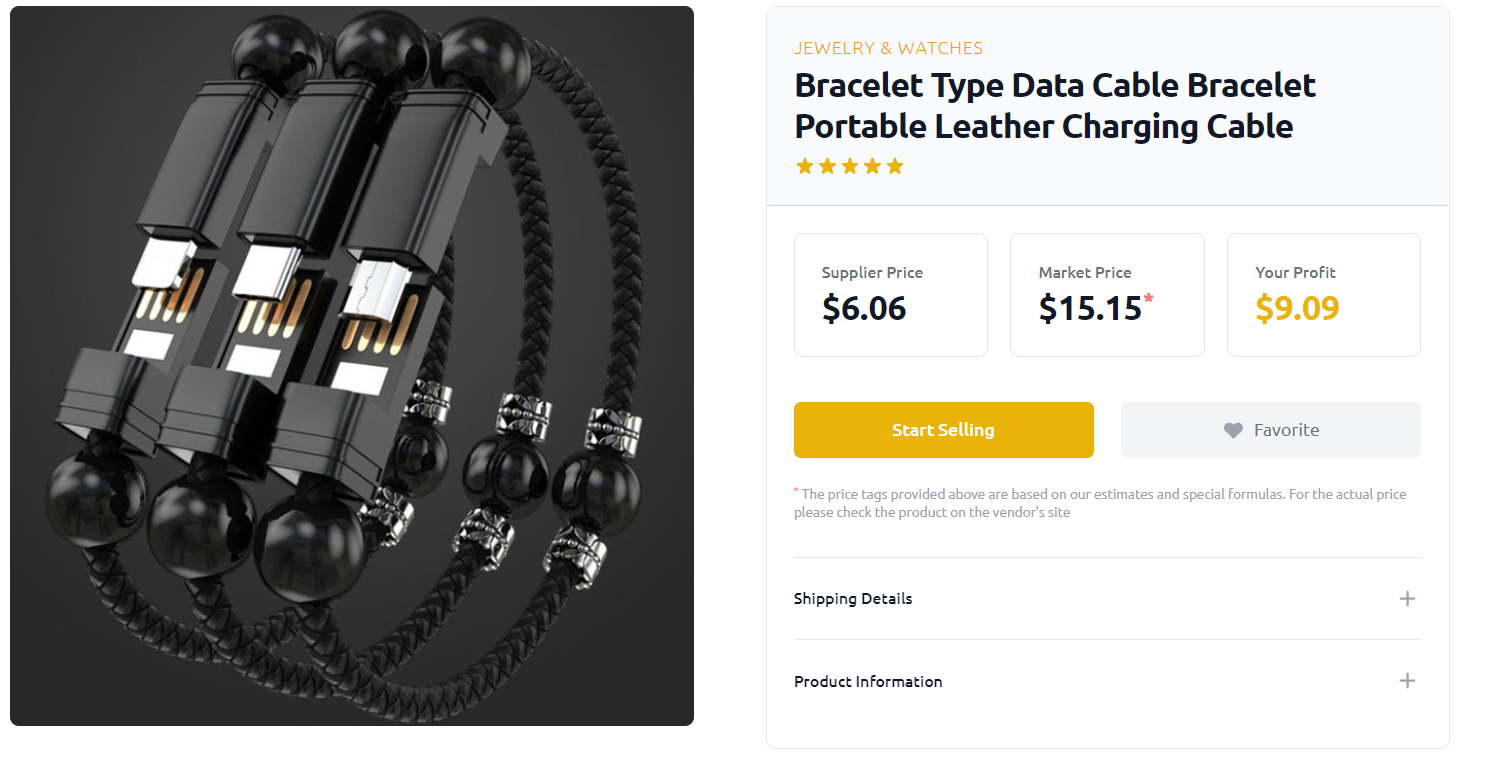 Though there has been a reduction in the number of people searching for charging cord bracelets, the search interest has recently reached its peak.
People just can't leave their smartphones alone for a while. So how about carrying around a charger on the wrist?
Charging cord bracelets let people stay connected wherever they go. This is the reason why they are great at dropshipping products to sell online. Just ensure you offer bracelets suitable for different phone models and not just for Samsung or iPhone.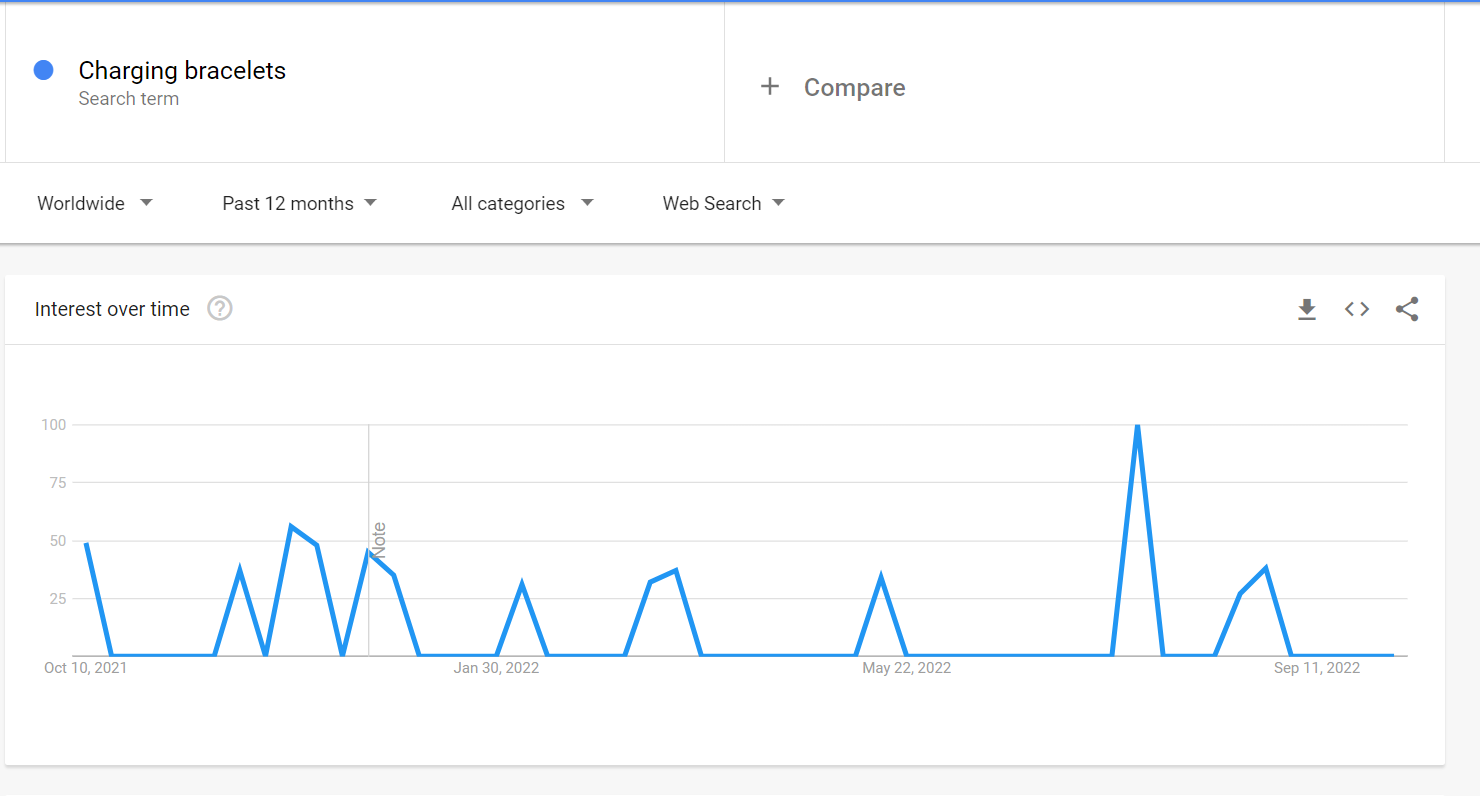 Source: Google Trends
Best dropshipping products in 2021: Car Accessories
Among other dropshipping niches, the automotive niche is an excellent place to be. Dropshipping auto parts and accessories may be a winning idea for you. That's why we have listed the best dropshipping products within this niche:
👉 First, check out the Top 10 Car Accessories Suppliers for Dropshipping & Hot Selling Car Parts Products
16. Ceramic coating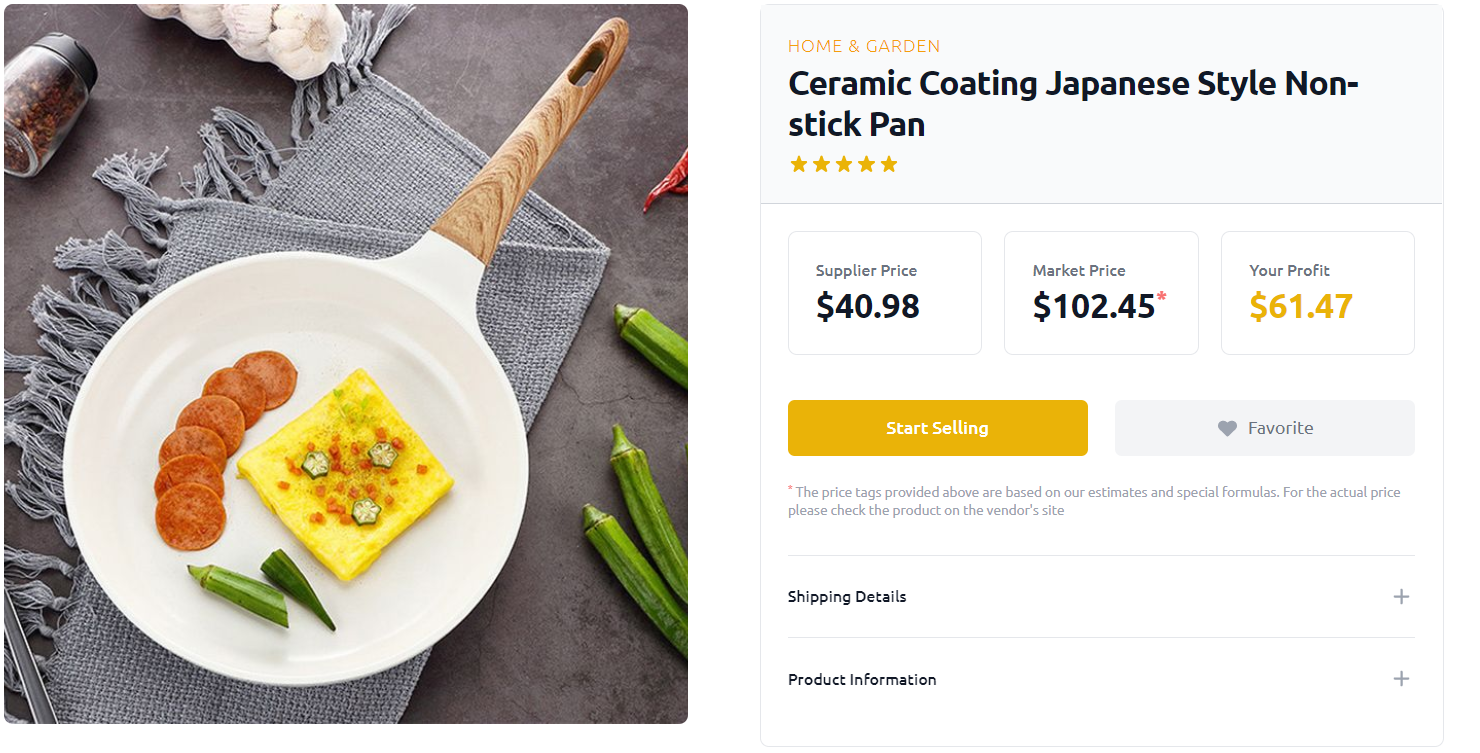 Car owners want their vehicles to look as good as they did the day they bought them. Therefore, they wash it regularly or apply different kinds of products to it to preserve its paint.
One of these products is the ceramic coating that offers protection against rusting and external paint damage. As you can see, search interest for ceramic coating has risen rapidly in the last few months.
So, whether your customers are car lovers who obsess over every detail or lessees who try to avoid excess wear-and-tear charges, ceramic coatings can be profitable dropshipping products to sell in 2021.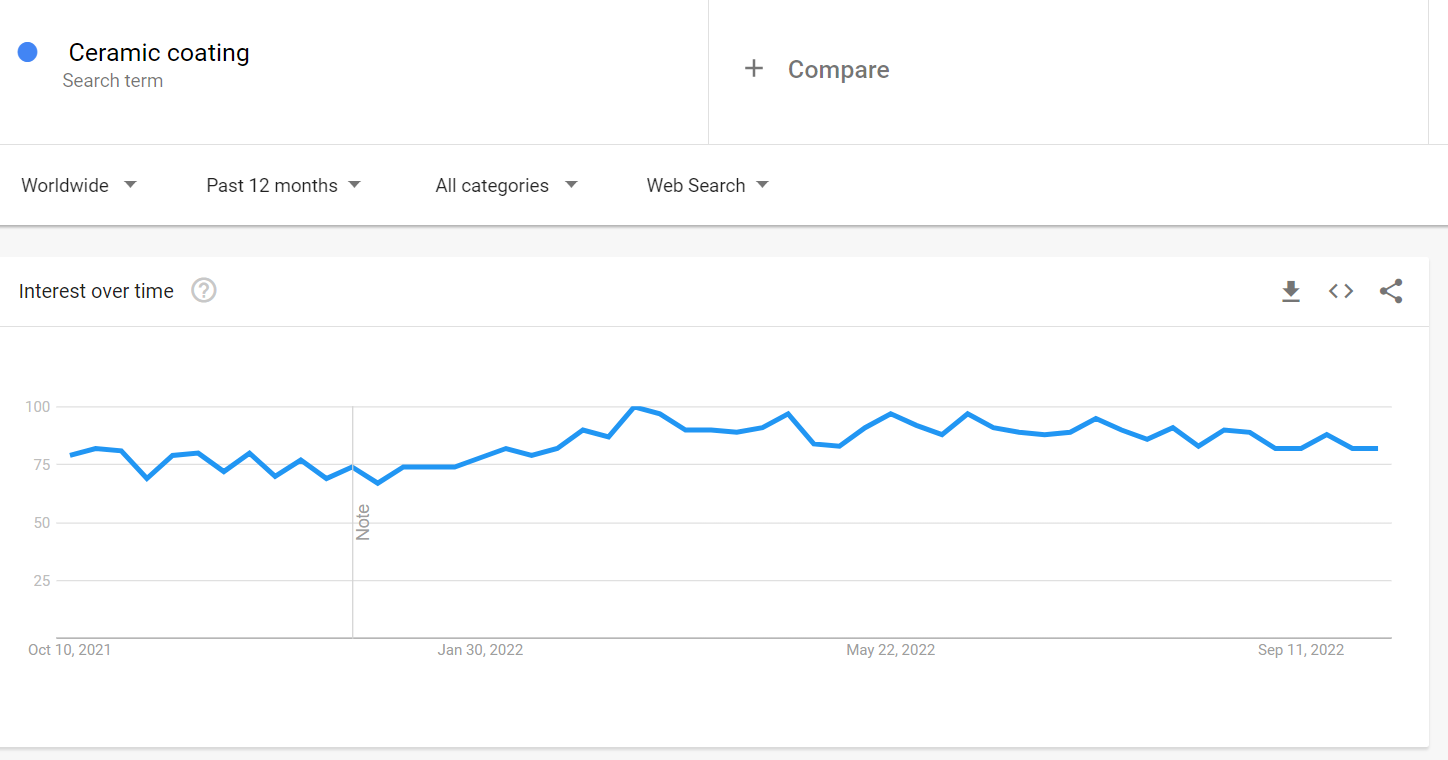 Source: Google Trends
17. Digital tire inflators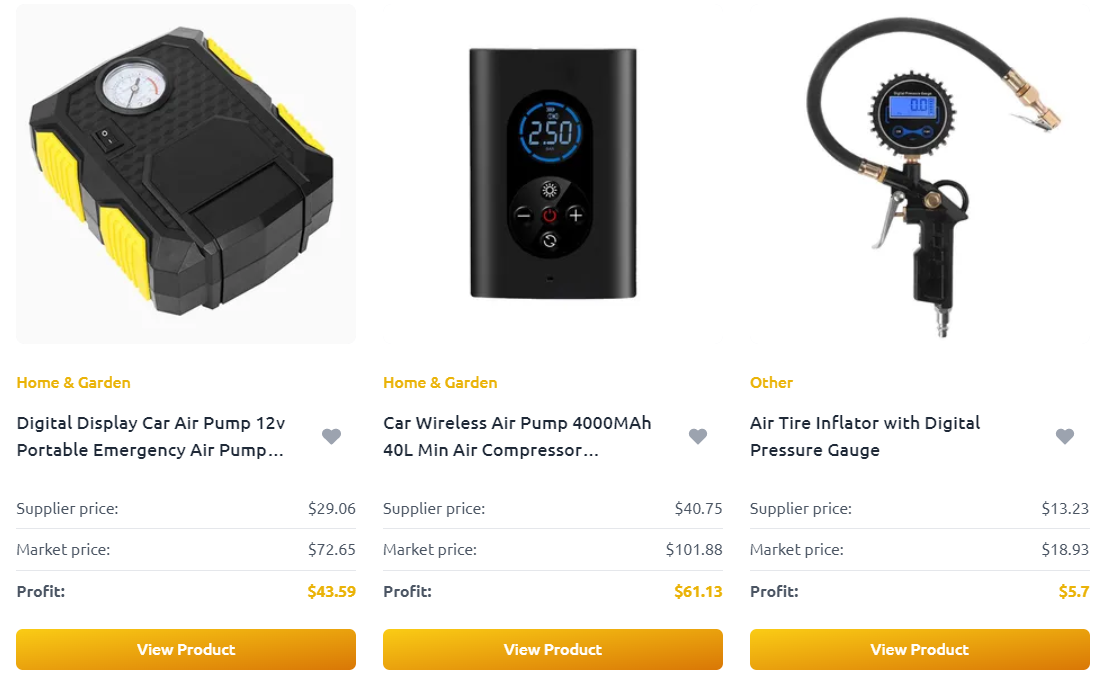 It is believed that portable tire inflators are no longer a necessity as some modern vehicles come equipped with run-flat tires and tire pressure monitoring systems (TPMS).
But not everyone has such a car. The truth is that digital tire inflators are essential to road safety. Plus, it can be quite frustrating for car owners to have flat tires on the road. Fortunately, these devices can be used to inflate any car tire immediately.
If you are selling in the car accessory dropshipping niche, digital tire inflators may be profitable dropshipping products to sell.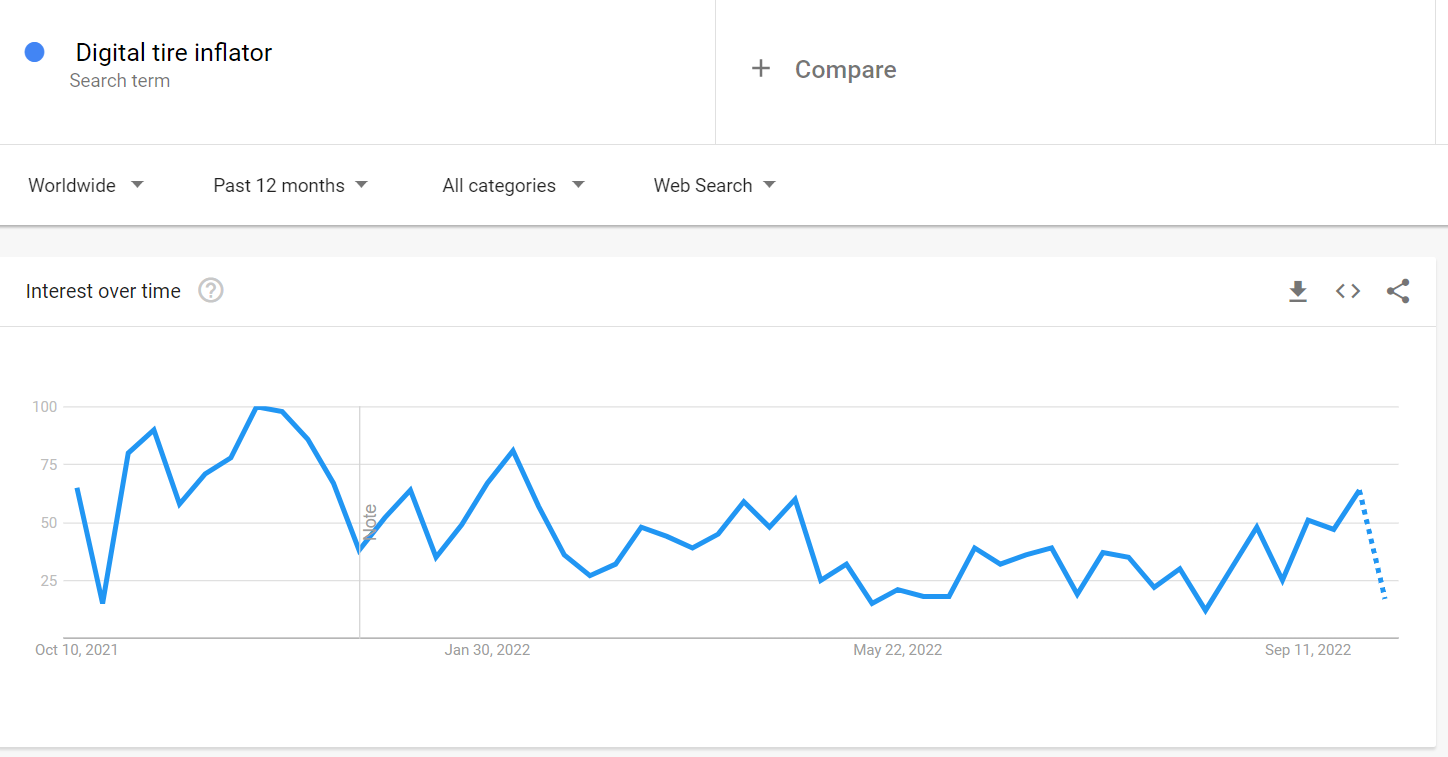 Source: Google Trends
18. Car covers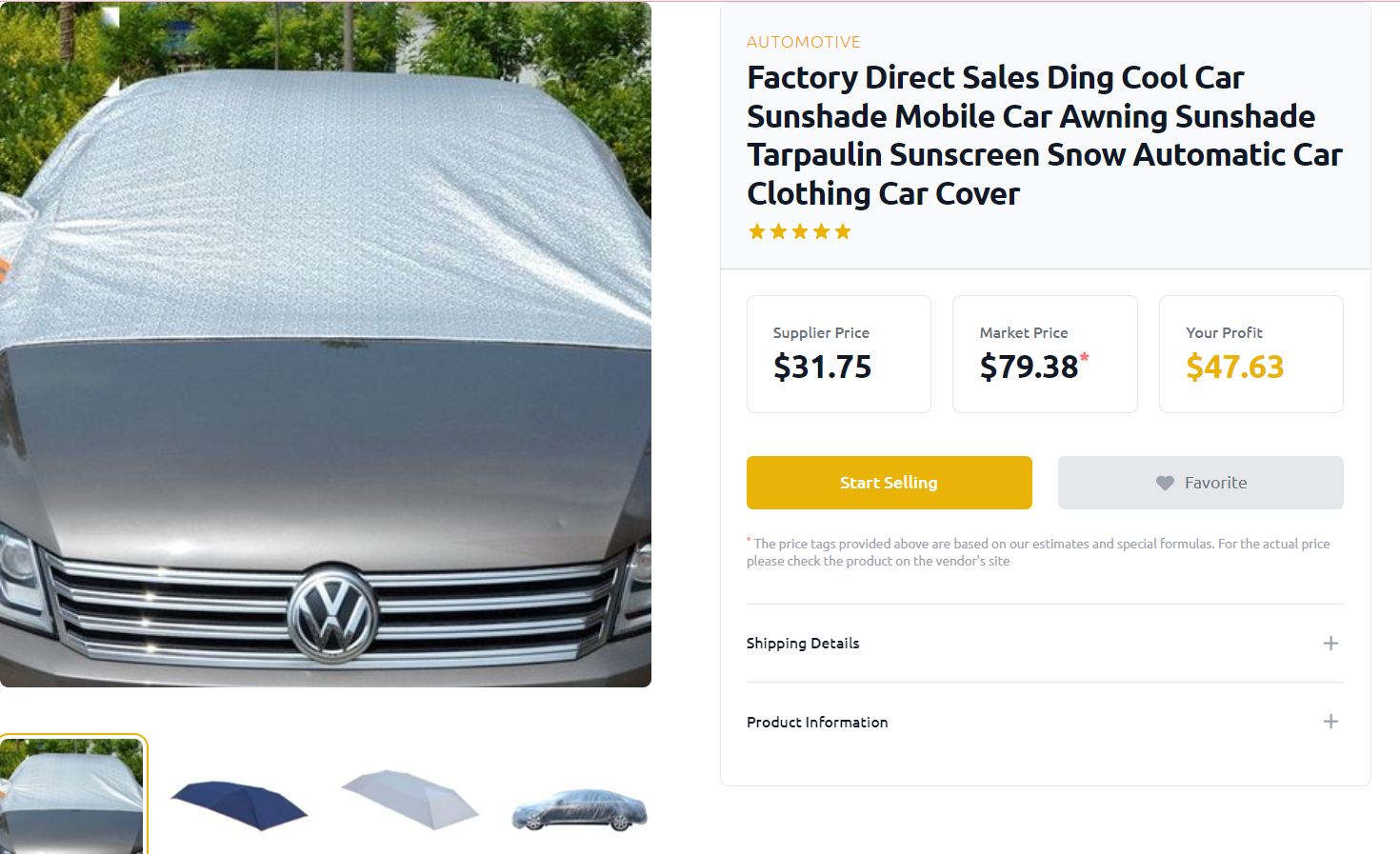 Within this dropshipping niche, car covers may also be some of the best dropshipping products that you can offer in your store.
Additionally, these car accessories are great for protection from harmful UV rays, rain, ice, snow, dust, leaves, bird droppings, and more. Thus, a car cover is a must-have for any car owner who does not have a garage.
And adding them to your current offering can help you earn more revenue from your existing customer base.
Source: Google Trends
Best dropshipping products in 2022: Pet Supplies
The relationship between humans and pets is getting closer. As a result, people are willing to spend enough money to make their beloved "friends" happy.
So, expand your product range with some of the best dropshipping products in the industry:
19. Pet hair removers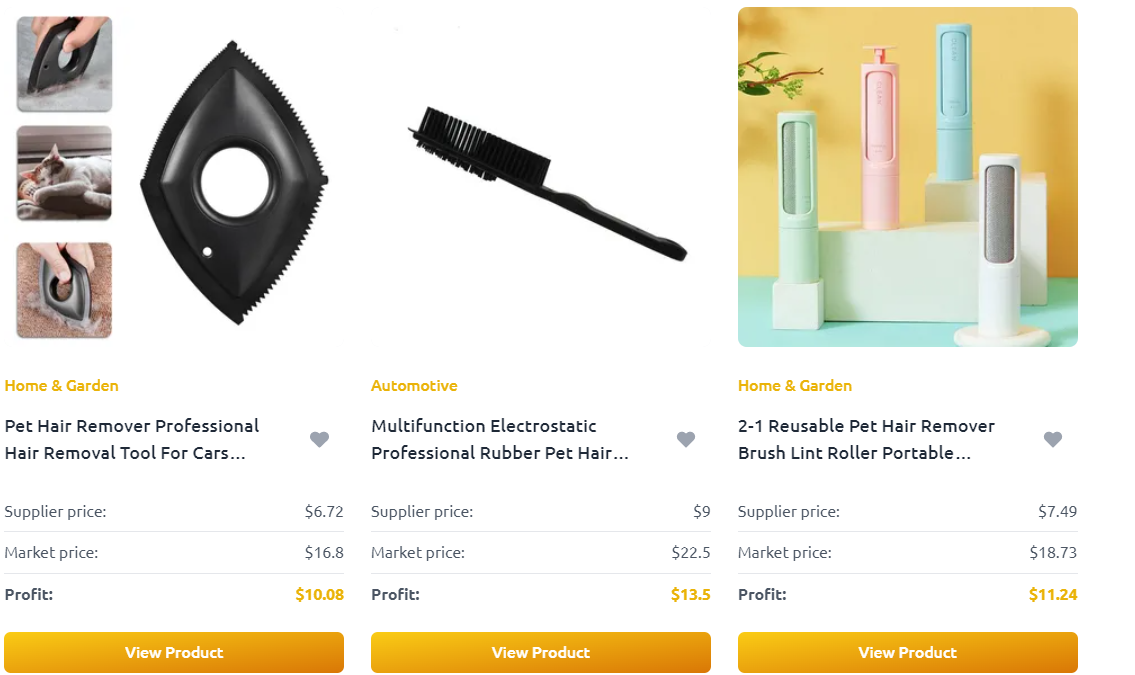 When someone adopts a pet, their new pet can provide great companionship and improve their mood in no time.
However, even dogs that do not shed, cats, and other fuzzy animals are likely to leave the pet owner with a little trouble after a good cuddling session. And chances are there will be pet hair everywhere.
Therefore, pet fur removers are some of the best dropshipping products to sell in the pet dropshipping niche.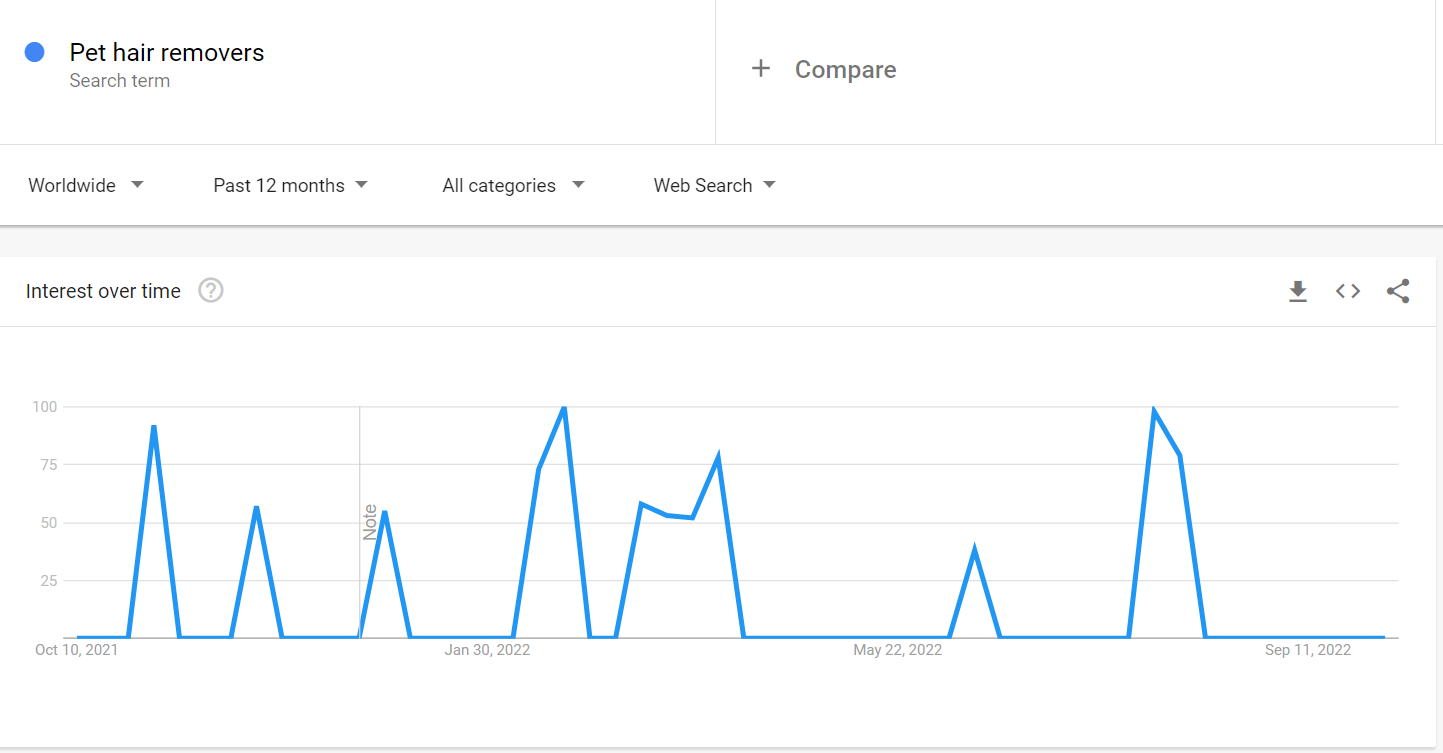 Source: Google Trends
20. Dog beds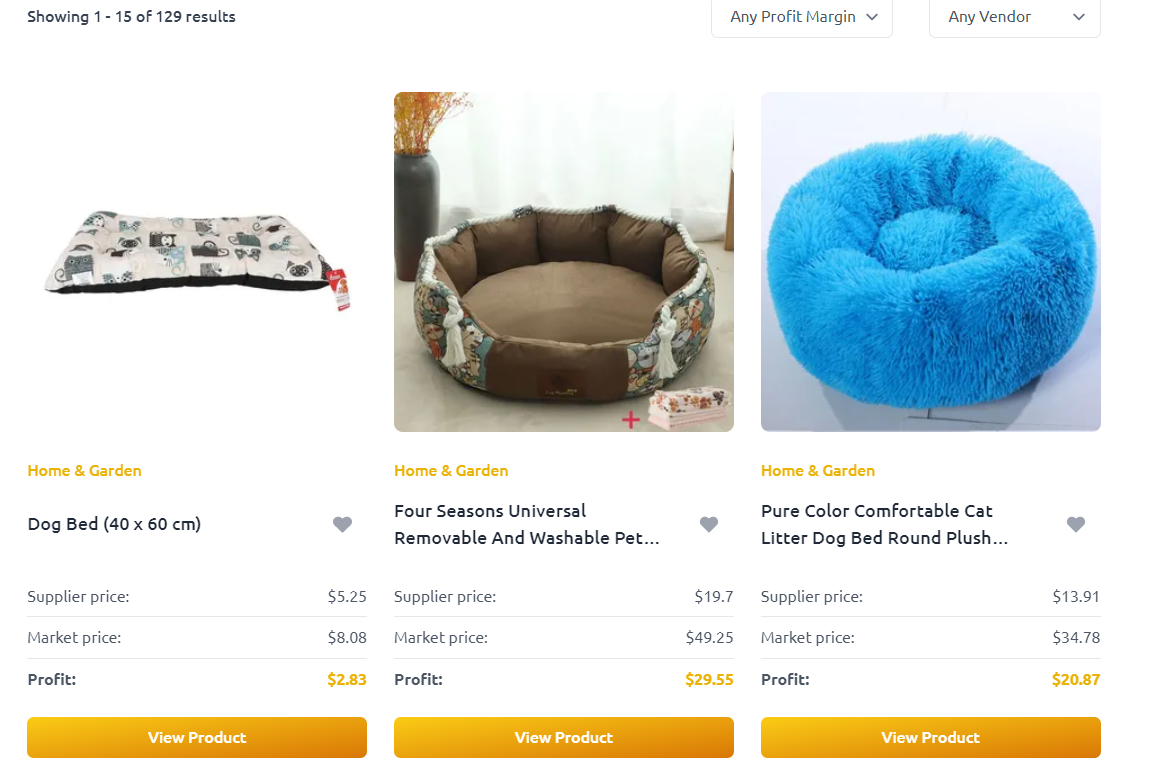 Because of their ever-increasing popularity, dog beds are excellent dropshipping products to sell online. Not only humans, but dogs also need their own house to stay comfortable.
When it comes to these products, there are no one size fits. For instance, the tiny Pomeranian and the Belgian Sheepdog have different needs.
So, when selecting the dog beds for your dropshipping store, make sure they are available in different shapes and sizes.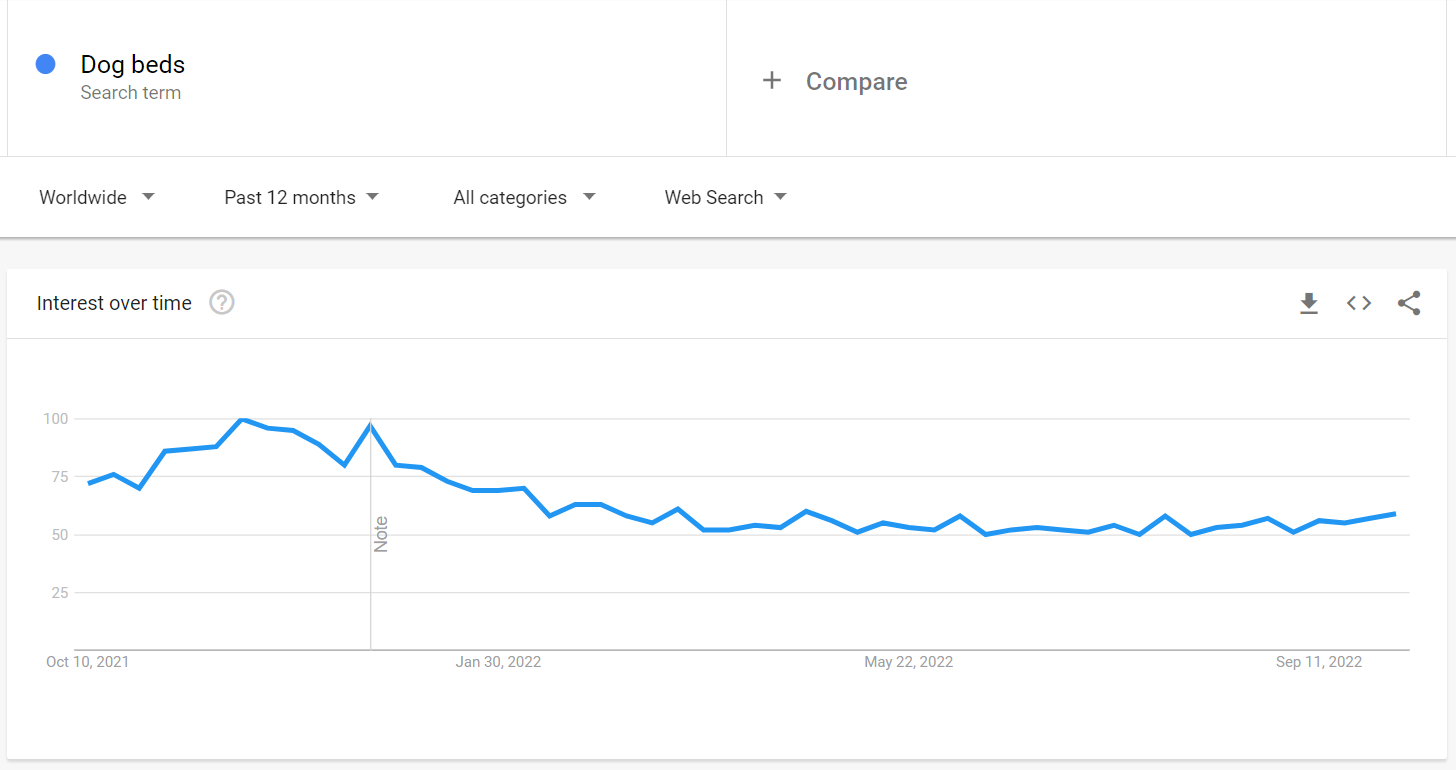 Source: Google Trends
👉 Check out the Top products and Suppliers to win the pet niche.
How to Choose What You'll Sell?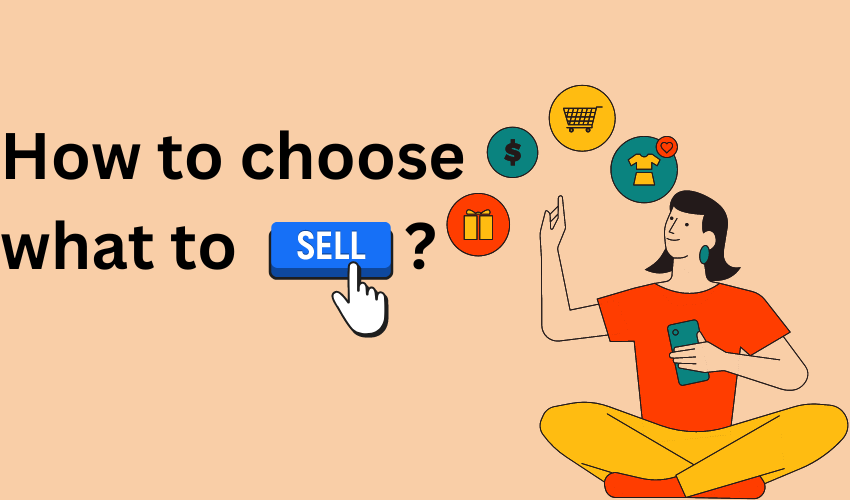 As you can see, there are various best dropshipping products you can choose from. However, there's always the "best" from the best, and there is no absolute answer which works the same for everyone.
So, to find your best match we recommend you pay attention to several product factors. Let's take a look!
Product Demand
Product demand- Of course! Why will you sell a product that no one demands? Or, how will you exactly? Easy, you won't.
Therefore, you should always check the product demand before starting to sell it. So, before starting, you should do good market research for the product demand.
Nowadays, using Google Trends is one of the quickest and easiest ways to see if there is a demand for the dropshipping product you want to sell.
So, how you can help yourself? You simply enter your product type and target market into Google Trends to find out if people are looking for this product or if they don't care about it.
If a lot of people are looking for it, chances are there is a big market demand for your goods in that area.
Moreover, there are a lot of legit dropshipping platforms like Dropshipping.com, that constantly inform about specific product niche demands. So, you can check their information from time to time, or even better get every time brand-new information.
Profit Margin
A lot of people nowadays give a wrong image of dropshipping, like everything is milk and honey. Well, no! High-profit margins are not a common thing, so you better do a little research.
A good dropshipping profit margin is critical to the financial success of your dropshipping business. It indicates how much money your dropshipping store makes.
The average dropshipping profit margin is from 15% to 20%. However, your dropshipping profit margin is determined by the sort of items you sell and where you sell them.
Therefore, we recommend you first go through our FULL step-by-step guide for dropshipping profit margins. Here you will learn everything you need to know about dropshipping profit margins, how to calculate them, and more!
Also, sales channels play an important role in chasing higher profit margins. So, you should learn some of the High Profitable Dropshipping Sales Channels.
Competition
Don't forget them, nor underestimate any of them! There's no monopoly in dropshipping, and competition can be really tricky. So, your only path might be to find a way and differentiate yourself from the crowd!
If you want to choose a popular product that's already recognized to sell well among customers, you'll need to stand out with extensive branding and truly figure out your unique selling point (USP). Moreover, you should actively promote it to your target audience.
But, don't worry! Nowadays, there are various dropshipping Ad Spy apps, that help you follow every step of your competitors, and make sure you do it better! Dropispy and Adspy are one of the best.
👉 Check out Dropispy vs Adspy: A to Z Comparison & Expert Review For Dropshipping
What Makes A Good Dropshipping Product?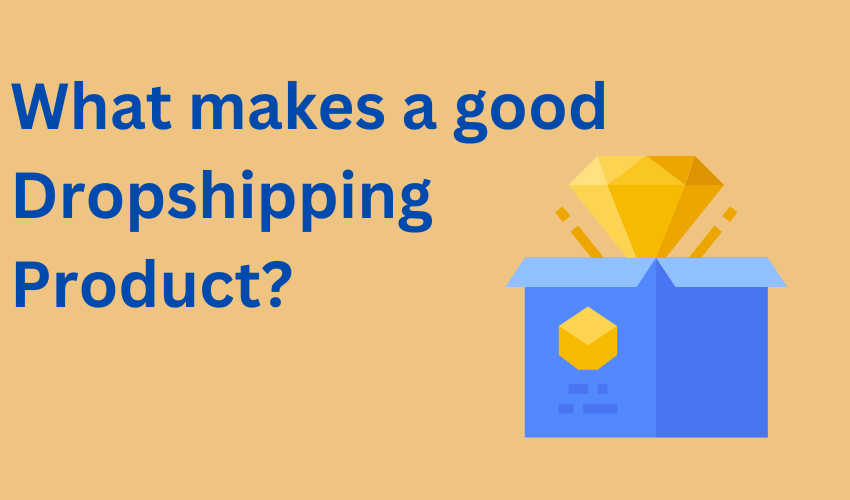 Yes, there are various good dropshipping products, but there's always one that is better than another, even if it's the exact same product.
So, in order for the product to be good, dropshippers pay attention to a few factors:
Product price
First, you need to consider that customers check the prices from various sources over the internet, and they already know the price range of a specific product.
So, when pricing your products you should be careful not to choose a price that is too high for a specific product (spy on your competitors), but also not to give a very low price.
This is way more important than you can imagine, because, a low price can sometimes trigger customers to think that the product does not have quality by judging it by its price.
Therefore, you better learn how to price your dropshipping products correctly first!
Product Quality
Customers expect to get the quality they paid for. And of course, put yourself in the shoes of customers. What will you expect?
Therefore, as a dropshipper, you should keep your eyes wide open when it comes to quality.
Dropshipping business model is a type of business where you don't keep inventory, and you don't have any physical contact with the products you sell, therefore you can't make quality control.
So, we recommend you choose trustworthy dropshipping suppliers and make sure they are not a scam. Moreover, ask for product samples constantly and make sure your products have the required quality.
A product that solves a problem
A product that is a problem solver – BINGO! You got yourself a good place in the dropshipping world!
Consider what type of problem the product you're selling will address. Consider yourself as a buyer and consider if you would be interested in purchasing the goods.
What will happen if you purchase this product? Is there anything "awesome" about this product? Continue to explore!
Products' selling potential
So, determining how much potential a dropshipping product has (if any) is simply conducting market research.
Market research refers to gathering as much information about a specific sort of product, or service as possible depending on how successfully or poorly it has performed in the past.
In other words, it entails making an informed judgment as to whether a product is going to sell well.
Top 5 Free Places To Find The Best Dropshipping Products
We will list the Top Free places to find your best dropshipping products. However, you should also check our list of Top 10 Places to Find Products for Dropshipping In 2023.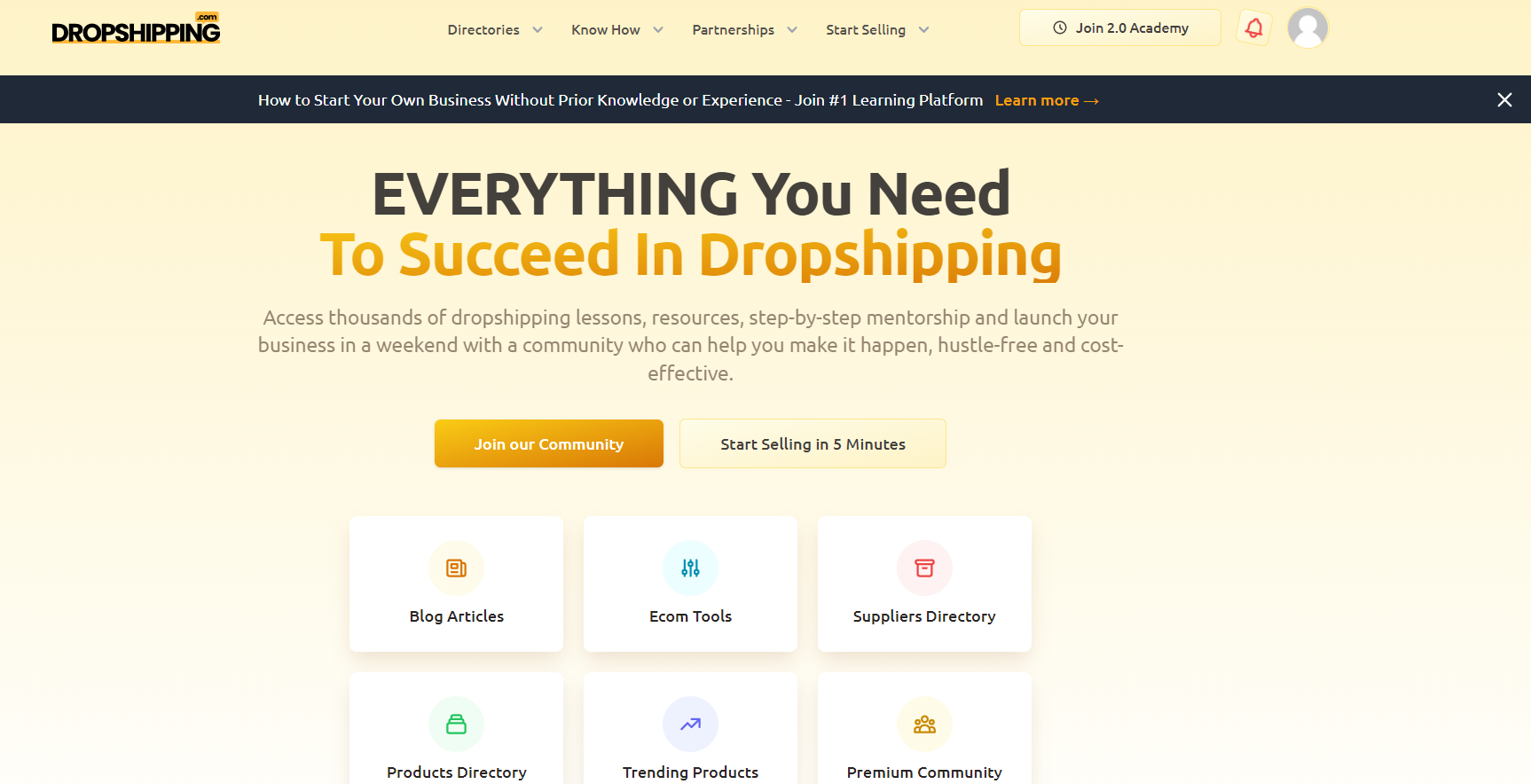 Dropshipping.com features are a "wealth" for the dropshipping world. Starting from their dropshipping blog articles and recommendations on winning products, suppliers, and eCom apps to all important tips and tricks. All of this is completely free!
There is also a product directory with over 280,000 items and a "Trending products" section that can help you find the best dropshipping products.
Furthermore, you can subscribe and receive premium guidance, insights, and other benefits such as:
Frequent updates on the top dropshipping products
Access to the best dropshipping suppliers in a variety of dropshipping niches
Obtaining access to the most profitable dropshipping stores
Dropshipping experts advice
👉 Check out the list of the Best product research tools.
Google Trends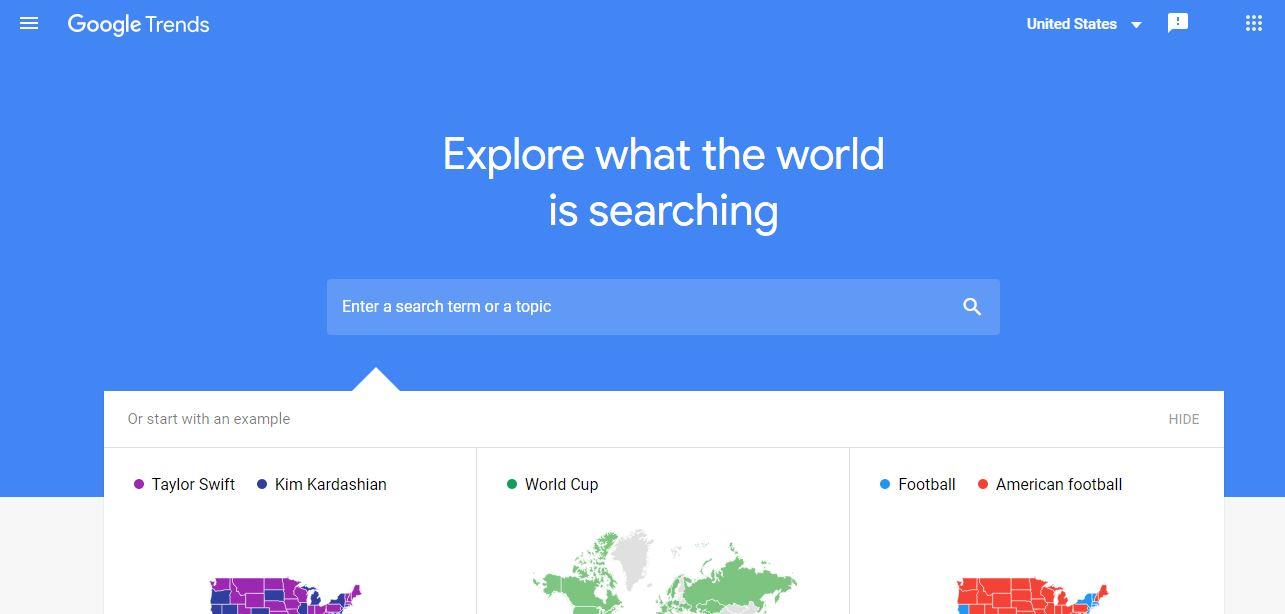 Google Trends is one of the greatest free tools for determining the popularity of a product over time in a certain geographical region.
This tool includes a category filter to help you uncover trending keywords in certain categories. You may use this tool to determine the product's popularity trend over time.
Tip: If you want to create the final list of items for your dropshipping business, you should check the popularity or trends of the product list you obtained from previous sources.
👉 Read The Ultimate Guide: How to Use Google Trends for Dropshipping.

AliExpress Dropshipping Center is a free product research tool. This tool teaches you how to discover winning AliExpress items for your online store by displaying the best-selling products on the market at any particular time.
The AliExpress Dropshipping Center contains a few extra features, such as "Goods Analysis," which shows the current sales volume of a certain product.
👉 Learn How to dropship from AliExpress to eBay.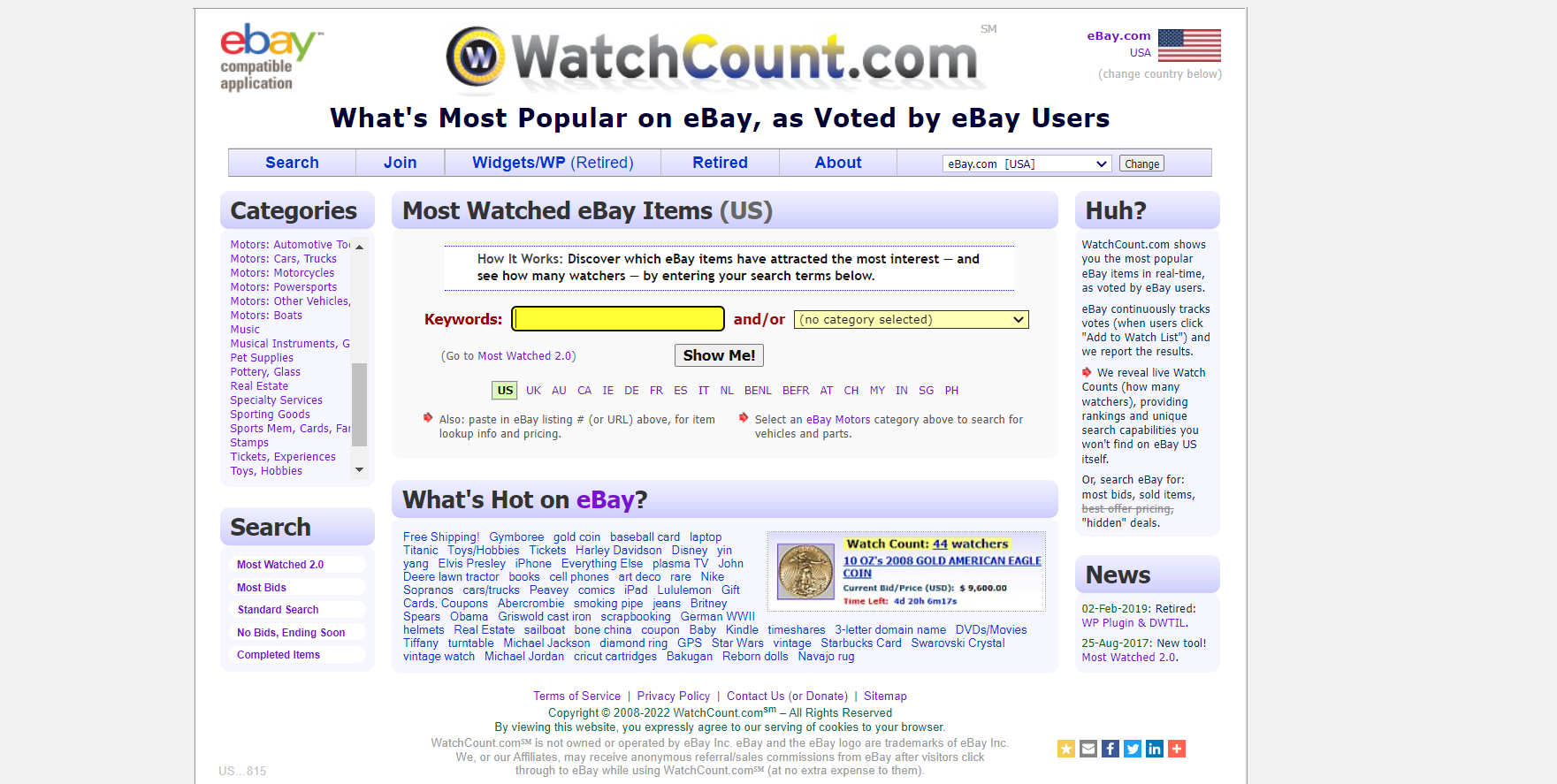 eBay includes a tool that can be used to determine which goods are currently trending on the site. It's called Watch Count and it's free to use.
As a result, eBay Watch Count is a tool that may assist you in determining which goods are the most popular on eBay and which products should be sold in your dropshipping business.
Furthermore, the program authenticates users who add items to its lists and displays real-time results in various locations.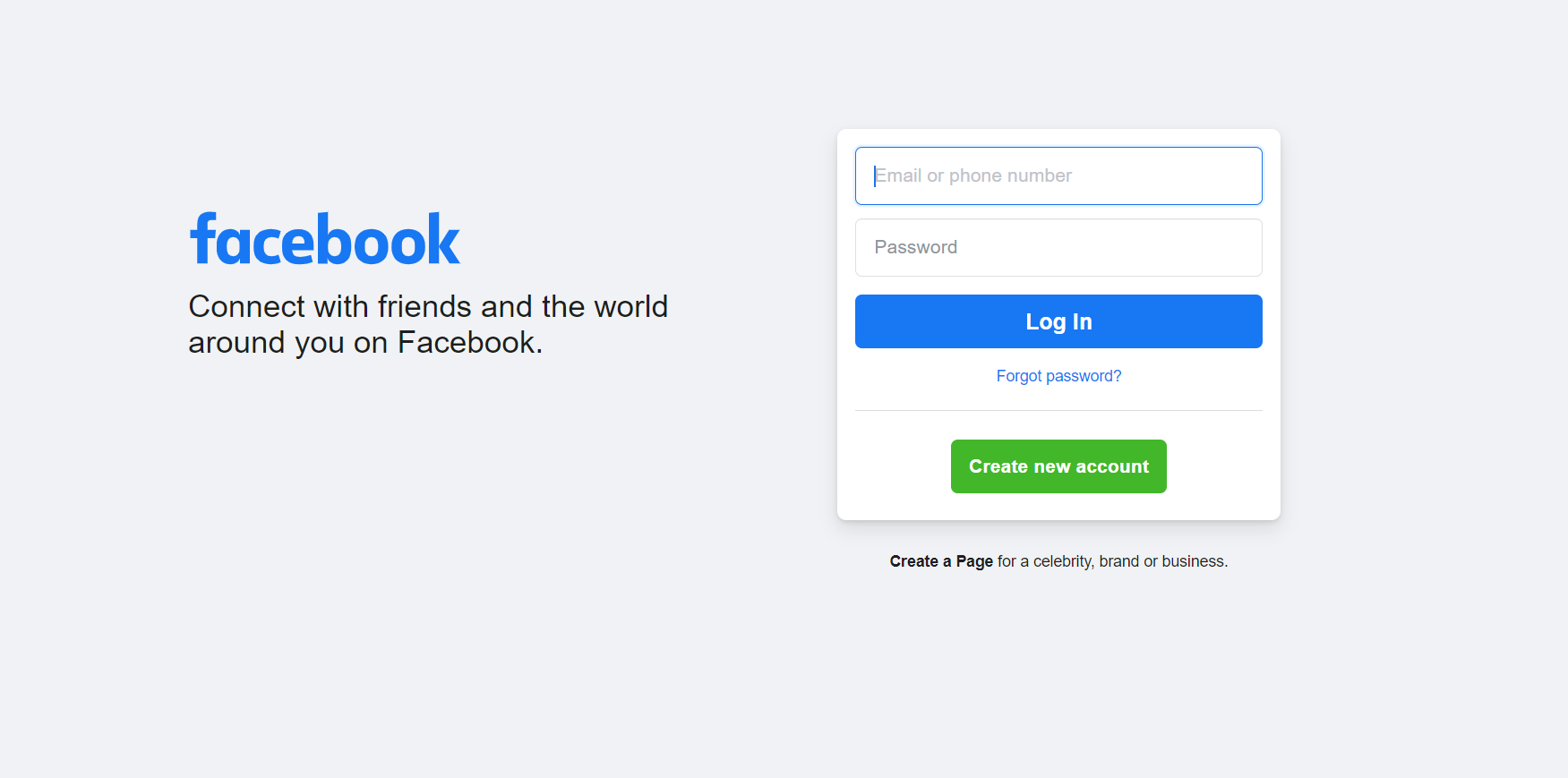 Facebook is an excellent free option for you to find the best dropshipping products. Moreover, this social media network has the most massive number of active users. Thus, this speaks a lot about finding the best dropshipping products quickly and easily.
👉 Read about Facebook Ads for Dropshipping: The Ultimate Guide For Beginners.
So, how you can find them?
You simply use the search button on Facebook and type a specific keyword or phrase that you are interested in.
Next, the products that appear are most likely from e-commerce and dropshipping businesses, and you can see which ones are getting the most likes, comments, and views. All of them signal how "great" their products are, and which one of them.
Furthermore, Facebook Ad Spy tools for Dropshipping can also be helpful in finding the best dropshipping products.
💡 Tip: We recommend you learn How to Dropship on the Facebook Marketplace In 2022.
📲 Tool Recommendation: Explore Adserea for product spy.
Have you found the best dropshipping product for your store?
To summarize, these are some of the best dropshipping products for your online business.
Of course, it is impossible to sell everything found on our dropshipping product list.
Therefore, depending on your dropshipping niche, choose the right items to boost your sales.