You just came up with an amazing dropshipping business idea, but do not know the first steps to take.
Whether it is a flash of inspiration you have got while driving your car or something you have been dreaming about for months, you need a dropshipping business plan.
This means that before taking the plunge and starting your dropshipping business, you must formally analyze and define every aspect of your business idea. Make sure you follow our ultimate dropshipping tips before you start your business journey.
If you want to learn how to create a short business plan for dropshipping, keep reading!
What is a dropshipping business plan and why is it important for your dropshipping business?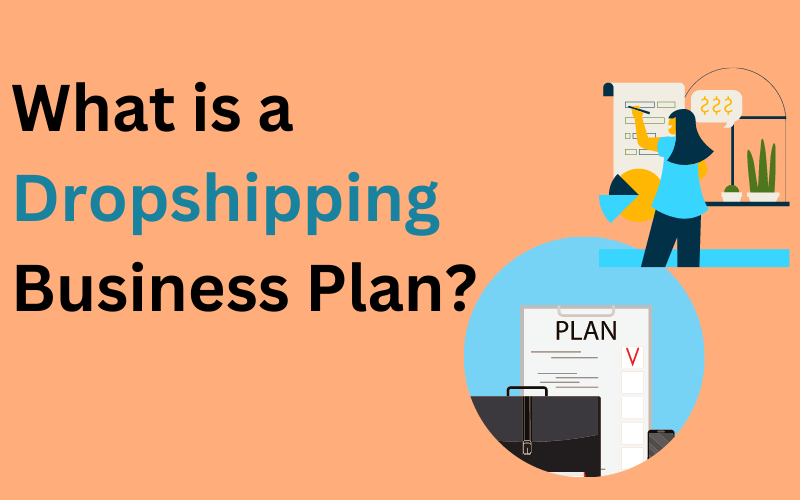 A dropshipping business plan is a written document summarizing the financial and operational objectives of a dropshipping business.
But why is it important to your dropshipping business? Let's find out together!
Prior to jumping directly into startup mode, it is important to plan and provide greater clarity on all aspects of your business, from finance and marketing to operations and product details.
A simple dropshipping business plan should give you a good idea of your goal. Additionally, it should guide you through each stage of starting and running your online venture.
Moreover, the goal is the roadmap of your business and the guide for setting all your activities so you can achieve them.
So, since you can set it clear in your business plan for dropshipping, you can always go back to the first page and remember where you want to see your dropshipping business in a certain period of time. And there you go, back on track!
So, why exactly is the business plan for dropshipping crucial?
Planning as a crucial part of your dropshipping business plan
You cannot underestimate the importance of proper planning because it is core to how your business takes shape.
It is crucial to a successful launch and making better decisions in the future. And it is actually the foundation of success. Here we share the best predictions: What is the future of dropshipping?
Think of it as a road map; you can travel without one, but it can only increase your chances of getting lost along the way.
Now you are probably aware of the importance of proper planning. But if you have never created an e-commerce business plan, and you do not even know where to start, you do not have to look for dropshipping business plan examples elsewhere.
In this article, we are going to discuss how to create a business plan for dropshipping.
However, before creating your e-commerce business plan, you need to gather certain information. Then, you can get everything down on paper.
Discover top dropshipping suppliers of original US/EU products
You're 2 minutes away from building your ecommerce empire
No credit card required. No commitment.
Get started for free
How to create a dropshipping business plan?
We will guide you through several essential steps for developing a business plan for dropshipping. However, there are various free dropshipping business plan templates to use as well.
Step 1: Choose a product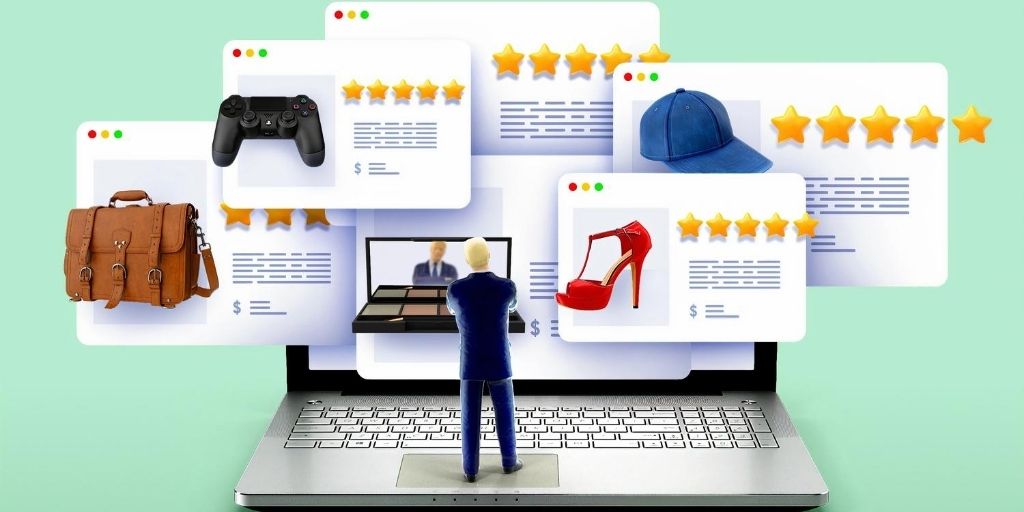 First thing first, you need to make a decision about what you want to sell. Thus, this step mainly contains brainstorming about the products that are mostly selling on the market, or maybe products that you have the most knowledge of.
Surely, we know that the beginning is always the hardest, and making a decision about the one that sells most and the one that we desire is hard too.
However, we recommend you make a mix between the two. Thus, as a dropshipper, you can choose a one-product store or a niche store. And believe us, both work perfectly fine!
Having a one-product store means that you can specialize in offering a certain product, easily build a recognizable brand, and gain customer trust faster than ever.
But, on the other hand, having a niche store means, serving various customer needs from a certain industry in one place! Also, build a recognizable brand, and customer trust, and use multiple marketing tactics to boost sales!
So, why not consider choosing a niche dropshipping store in the industry you are most familiar with?
For example, let's say you choose the hair dropshipping niche. As a niche store, you get to offer shampoos, conditioners, serums, hair dryers, hair wigs, hair extensions, accessories, etc. Then you can use the bundles marketing tactic to boost sales.
Do you need more? We think you get our point here. 😉
Step 2: Market research
Next, conducting market research is essential for your business plan for dropshipping. Thus, you need to make an in-depth industry analysis.
First, you can start by checking the industry market share, or the industry leaders. But, more importantly, you better start by checking on whether the products you selected are desirable.
For example, you can go to Google Trends, type each product keyword and see the results from customer searches.
👉 Learn The Ultimate Guide: How to Use Google Trends for Dropshipping.
This tells you a lot since you can see what customers mostly demand. Using this tactic you can also check which products to include in your niche store.👇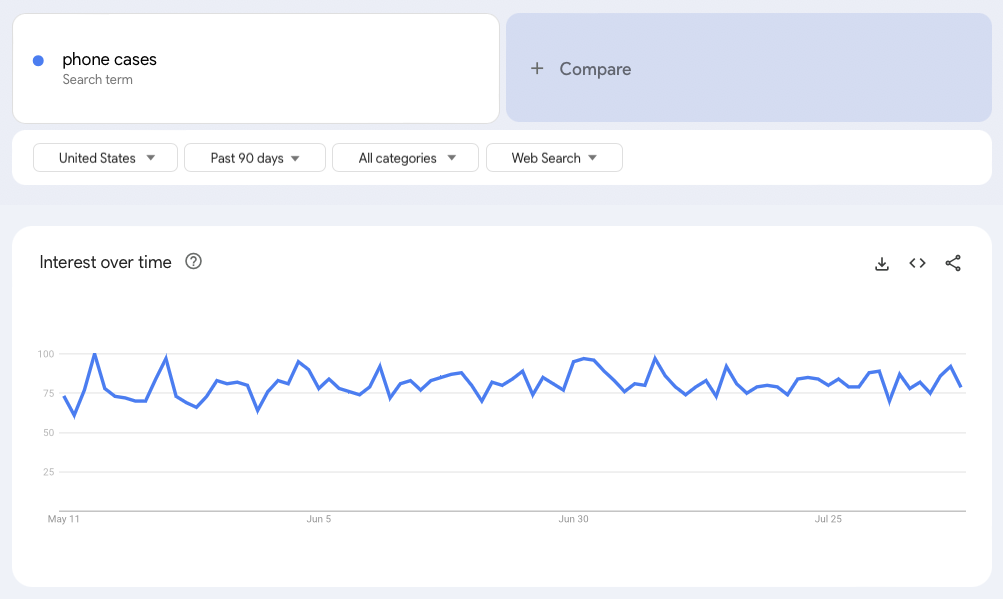 Here's our guide on how to dropship phone cases successfully.
Next, you can check trending or winning products on some popular and trustworthy websites, like Dropshipping.com, or AliExpress. Hence, this way you can also check what customers mostly buy.👇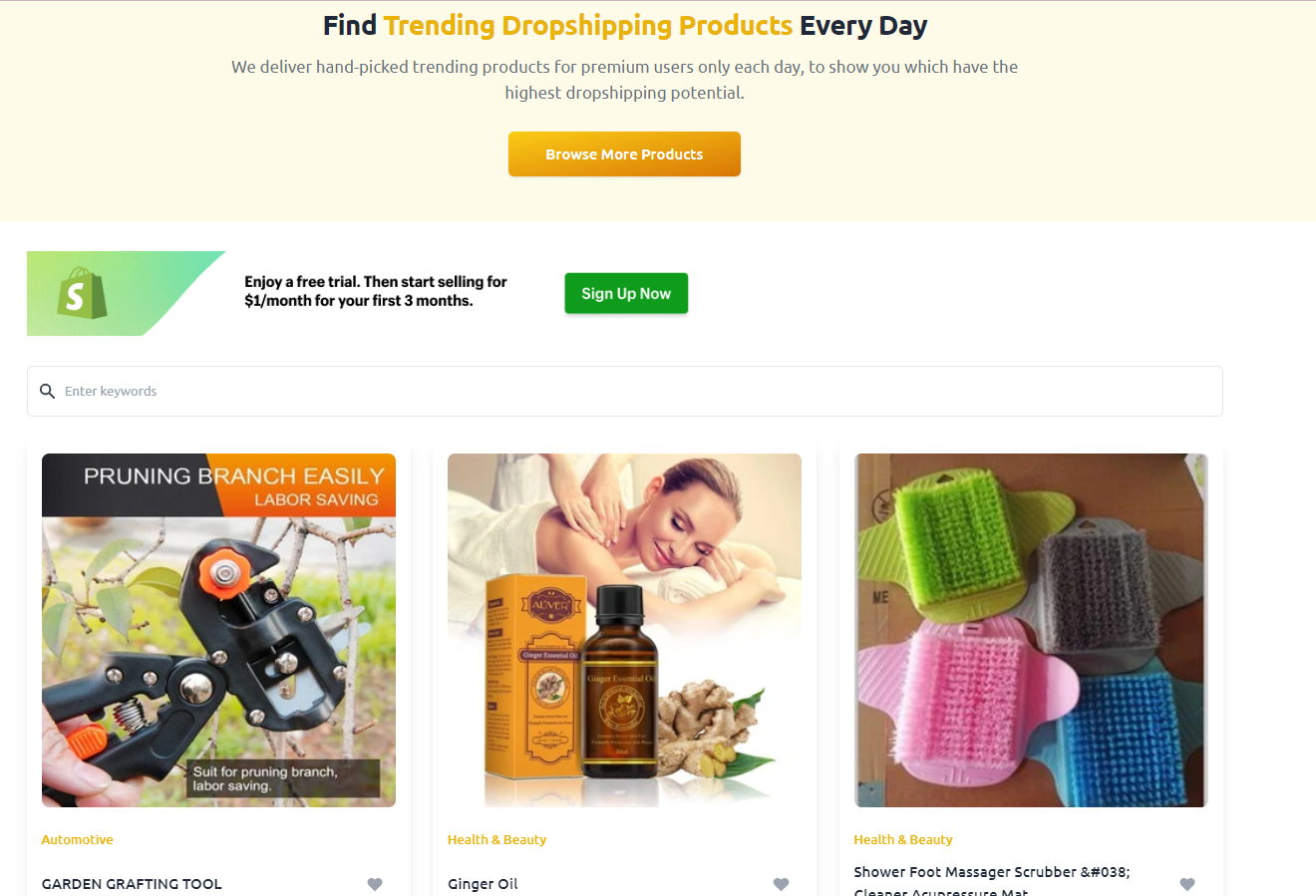 Finally, we recommend you always check product profitability. Thus, check product supplier prices, and market prices, and this way you can see the profit margins.
Luckily, today you have various dropshipping platforms that have already done that for you, so the only thing you should do is do a little research.
For example, we visit the Dropshipping.com product directory, then we type the specific product keyword, and we get all the results we need. Take a look.👇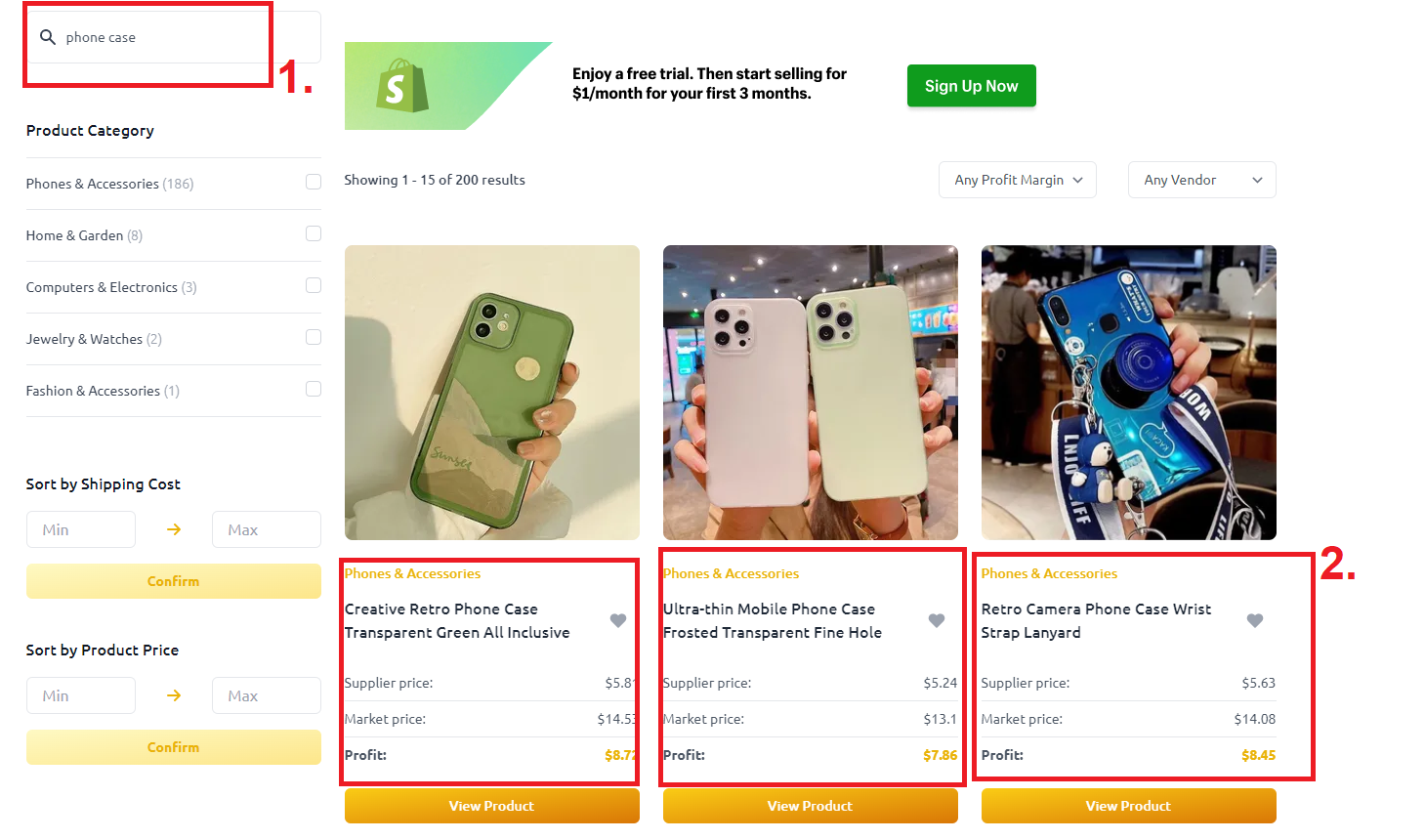 Also, you can sort the products by shipping costs or product prices, but that's up to you.
Furthermore, you have various amazing product research tools that can help you find your winning products.
👉 Check out Sell The Trend Review: Find Winning Dropshipping Products.
Step 3: Competitor analysis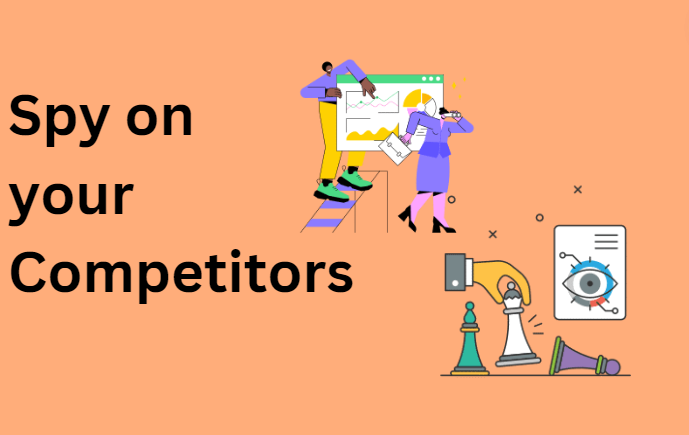 Correspondingly, do not underestimate your competitors! Instead, get to know them as well as they are your best friends. You know the rule – keep your friends close, but enemies closer.
If you want to always be a step ahead of them, you should check their dropshipping store in-depth. Of course, you will compare the pricing of their products, the marketing tactics they use, or the dropshipping suppliers they interact with.
Moreover, you can even check what dropshipping tools and apps they use to manage their business.
But, our advice on this one is to analyze every aspect of their store, not just the logistics. But also, check:
How do they give customer support?
How do they offer additional value for customers, do they have information blog posts, or something else?
The website navigation, call-to-action buttons they use, the website design, and the information they serve.
How simple is their buying process, what payment options do they offer, etc?
Step 4: Find suppliers or manufacturers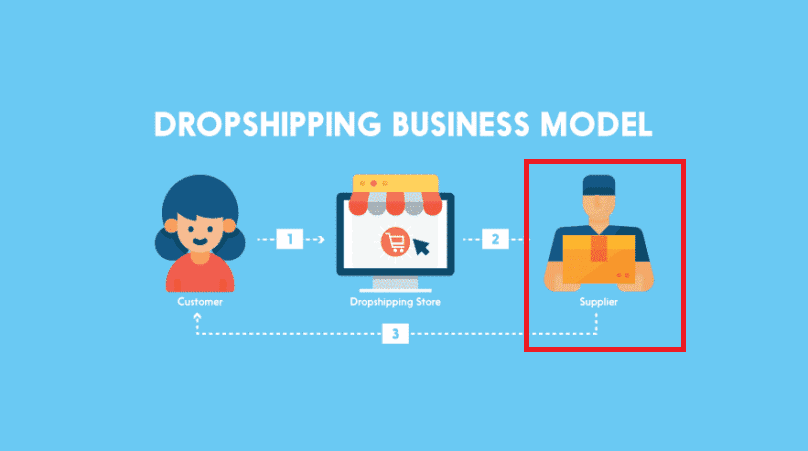 Well, it is step 4, but maybe the most important one as well. We assume that you already know how dropshipping business model works.
👉 Read about Everything You Need To Know: Dropshipping Business Model Explained.
The dropshipping suppliers are the only ones that see and check the products before they are delivered to your customers. Therefore, it is essential to choose the one you trust the most!
Thus, you can find dropshipping suppliers on your own. Just open the Google search engine( or whoever you use), and google it.
But you will never be certain if they are reliable. For that purpose, we recommend you rely on trustworthy dropshipping agents like Dropshipping.com.
For example, this platform has a huge supplier database for various dropshipping niches. Not just that, they provide you with all the necessary information in one place.
Also, you can learn about the 13 Best Directories To Find Wholesale Dropshipping Suppliers.
💡 Tip: Check out the Top 100 Ecommerce Suppliers For Sourcing Dropshipping Products.
Step 5: Marketing your product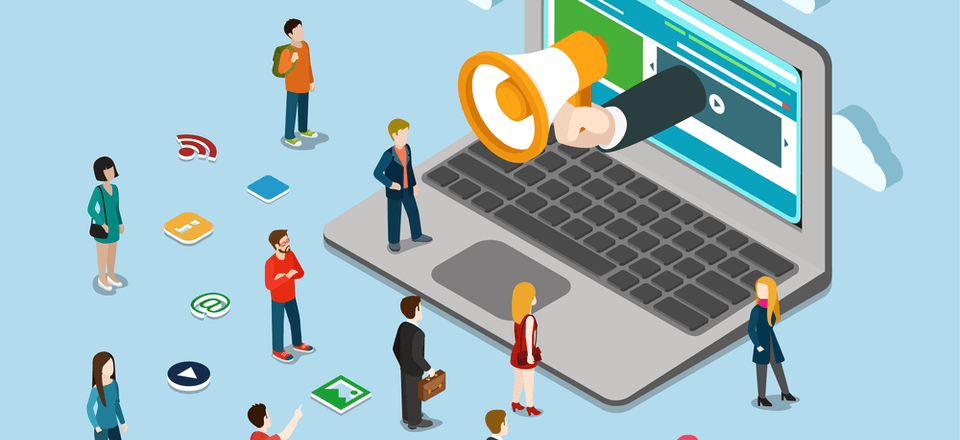 What will set you apart from your rivals is a well-planned marketing strategy. Since a competitor's plan could not work for you, copying is not the solution in this situation.
In addition, you already have a business plan for dropshipping, so you are aware of where your business is heading.
In spite of this, the following step is to provide a slight boost. And this is where marketing takes place.
Making a client acquisition plan that takes into consideration your marketing budget is the most efficient method to do this.
👉 Follow the 7 Tips For Creating a Bulletproof Dropshipping Marketing Strategy in 2023.
Therefore, in our opinion to advertise your company, you should use both a short-term and long-term strategy.
Short-term marketing includes:
Pay-per-click ads on search engines, such as Google ads.
Digital marketing adverts, such as banner placements
On the other hand, long-term marketing includes:
Also, there are various marketing apps nowadays that can help you promote your dropshipping business, thus we recommend you to check out the 16 Best Marketing Apps on Shopify.
What do you need to cover in your short Dropshipping Business Plan?
If you do not have previous experience in writing something like that, you have come to the right place. Just read on!
Here are the key elements of a simple business plan for dropshipping:
1. Executive summary
Although your executive summary needs to appear first in your plan, you should write it last. As its name suggests, it is a summary and is supposed to highlight what you intend to discuss in the rest of your plan.
In addition, it is a brief outline of your business purpose and goals. Therefore, in this section, you need to highlight the key points you have uncovered while writing your dropshipping business plan.
Briefly write what your business is and why it will be prosperous.
In other words, summarize basic information about your business concept, mission, goals, target market, product, marketing strategy, and current/projected financial state.
2. Company description
Company description is the second key element of your e-commerce business plan. Here, you should provide detailed information about your business.
In simpler terms, this section of your dropshipping business plan should include information about:
Your business structure. Seek legal advice and decide which legal form of ownership is best for your business. You can choose from a sole proprietorship, a limited liability company, and a partnership.
Your business model. As you are planning on starting a dropshipping business, your business model is dropshipping, of course.
Your industry. Determine what industry you are about to sell your products in.
Your short- and long-term business goals. Set clear, short- and long-term goals. This can help you stay focused and stop your online venture from becoming stagnant.
3. Market analysis and customer segmentation
The market analysis section of your plan is very important because it needs to provide a detailed overview of your industry and market. This means you must do comprehensive market research before writing this section.
In this part of your simple dropshipping business plan, you should address everything from estimated market size to your target market.
That is to say, you should provide detailed statistics and define things like:
Your industry. Now that you know what industry you are about to sell your products in, learn more about the market size, trends, growth rate, and outlook.
Your target market. Clearly define your target audience. To put it simply, find out how many people need your products. Also, learn more about their age, gender, location, lifestyle preferences, purchase potential, etc. Just be as specific as possible about who you are trying to reach.
Your competitors. Do a detailed analysis of your industry while addressing the strengths and weaknesses of your competitors.
This is the part of your dropshipping business plan where you should figure out whether your business idea is viable.
4. Management and organization
This section of your plan should cover two main aspects of your startup:
The organization. Define the way your business is structured and the people involved.
The management. Provide details about team members, if any.
You should incorporate this section into your dropshipping business plan if you intend to set up a multi-member limited liability company or a partnership. Also, you can draw an organogram, or organizational structure to clear it all up.
But if you are planning on running your business alone, you can simply skip it.
5. Product details
As you can assume, you need to clearly describe the products you will sell through your online store in this part of your dropshipping business plan.
Furthermore, describe how your products will differ from those of your competition. Plus, you may also want to include the prices of your products here.
In short, you should highlight the features and benefits of your products. Keep in mind that there is a difference between the features and benefits of a product.
The features are the aspects of your products, whereas the benefits are the effects your products will have on your customers.
Just try not to get too bogged down in unnecessary information and description here. So, it is advisable to use a numbered or bulleted list to easily and fast highlight important information.
6. Sales and marketing
In the world of dropshipping, there is no shortage of competition. And without a good marketing strategy, people simply cannot learn about your store.
Thus, a carefully planned marketing strategy included in your overall dropshipping business plan is indisputably crucial to ensuring the success of your dropshipping business.
So, in your sales and marketing plan, you should address the following topics:
Your products. Again, focus on your products.
Your pricing strategy. Define your pricing strategy – set competitive prices but still leave room for a reasonable profit.
Your sales plan. Identify sales approaches that are suited to your target audience.
Your marketing and advertising plan. Describe how you will attract and retain customers; e.g., through social media, e-mail, content marketing, Google ads, etc.
The simplest way to develop your marketing plan is to define the marketing efforts of your business for a period of one year.
Set your marketing strategy, advertising, and promotional activities planned for that period.
7. Logistics and operations plan
This part of your e-commerce business plan should outline the way you are going to turn your business idea into reality. Here, you need to explain in detail the steps you will take to complete your business mission. Focus on things like:
8. Financial analysis
This section of your dropshipping business plan needs to contain information about the expenditures for your business. That is why you should calculate and evaluate the startup costs for your online business.
You are about to start a dropshipping business, right? Therefore, estimate the costs of website development, e-commerce platforms, dropshipping automation apps, marketing, advertising, etc. Also, do not forget to include financial projections for the first year.
And remember that accurate financial forecasts can help you make your online venture a success.
👉 Learn How To Add Afterpay To Shopify: My 4-Step Guide + Examples.
Frequently Asked Questions About Dropshipping Business Plan
Do you need a Business Plan for Dropshipping?
Yes, having a dropshipping business plan is essential for your business, since it acts as a well-planned roadmap of all the resources, budget, or marketing tactics.
Thus, you need the dropshipping business plan to clarify your plans for growth, understand your financial needs, and attract funding from investors.
How Much Do Dropshippers Make On Average?
The usual profit margin for dropshippers is 15% to 20%. However, The most successful dropshippers have reported margins of around 300%.
Is Dropshipping Still Profitable?
Yes, dropshipping is still a profitable business model. Check out why is still profitable here.
Find winning dropshipping products & spy on your competitors
Minea analyses all online advertising to help you find the best products to launch, and the best creatives in your niche in just a few clicks.
Use coupon: DROPSHIPPING30 and get a 30% discount
💡Try Minea For Free
Grow with a short dropshipping business plan
Want to learn how to create a business plan for dropshipping? Looking for dropshipping business plan examples?
In this article, we have provided the key elements of a simple dropshipping business plan.
We hope it can help you get started and move in the right direction.
But you can also stay tuned for new and more elaborate dropshipping business plan templates, guides, checklists, and e-books coming soon!