Is Dropshipping Dead In 2023: Is It Too Late To Start Now?
by
Aleksandra -
Aleksandra teaches marketing and management at various levels in High School. She writes about marketing, the economics and logistics of the dropshipping business and ecommerce in general.
Chief of Content Marketing
Despite the global e-commerce boom, there has been a lot of "buzz" lately about dropshipping being dead. The COVID-19 pandemic has contributed to a more digitalized world. It has resulted in changes in online shopping behaviors that will surely have lasting effects.
Is dropshipping really dead? Let's explore it together
Undeniably, we are seeing a drastic shift from in-store to online shopping. Faced with store closures and stay-at-home orders, we are relying on the internet more than ever for buying goods.
As a result, more and more businesses are trying to embrace digital transformation and adapt to the "new normal". The main discussion has revolved around the question of whether dropshipping is dead or not.
Lifetime deal: Get all-access to everything on Dropshipping.com
Access all DSCOM features, resources, courses, live workshops, discounts, winning products, weekly deep dives, directories and all future updates under all-in-one dropshipping HUB.
DROPSHIPPING IS A REAL BUSINESS, DON'T DO IT ALONE. 4553 MEMBERS ALREADY JOINED. YOU CAN PAY OFF YOUR SMALL INVESTMENT WITH JUST 2 SALES ON YOUR STORE.
Grab the deal before it's gone
Is dropshipping dead?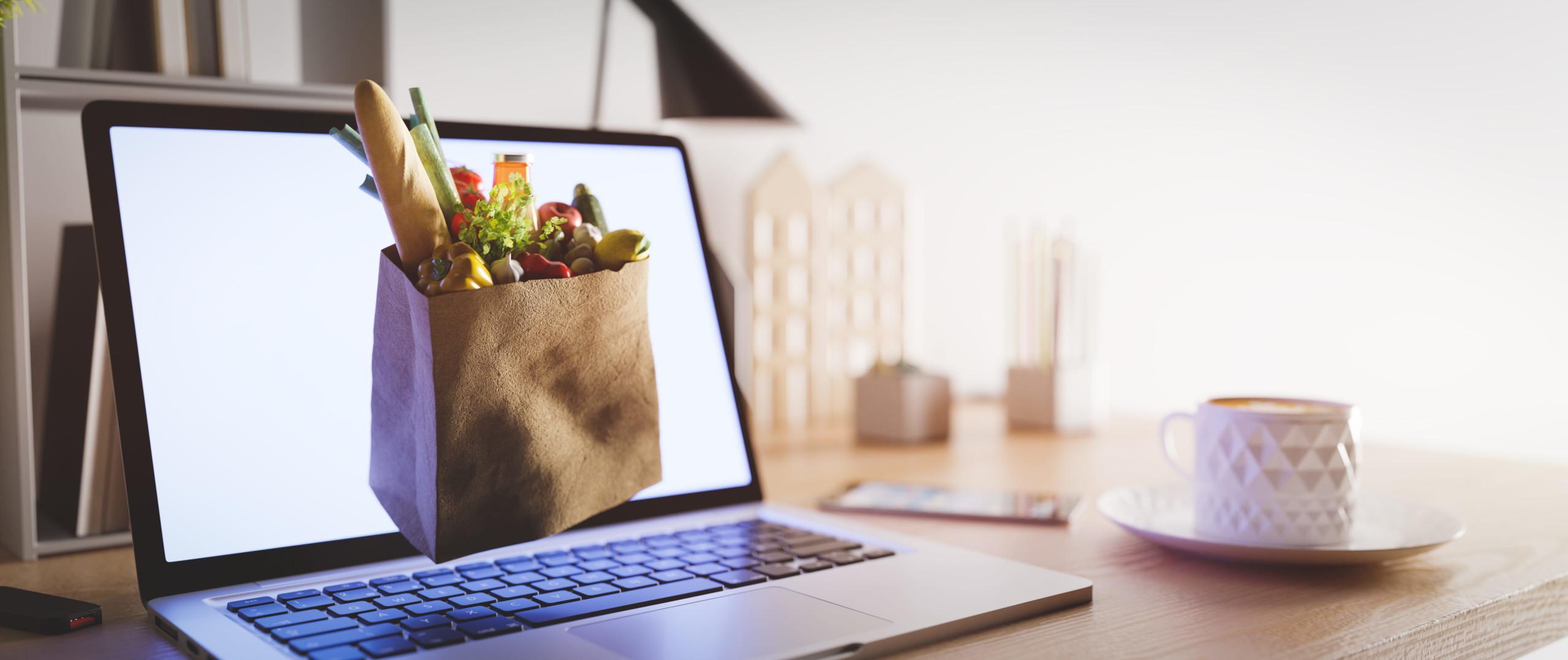 Despite some skeptics claiming its demise, dropshipping is far from dead. While the landscape has evolved and new challenges have emerged, dropshipping continues to offer opportunities for those willing to adapt and innovate.
The key lies in understanding the shifting trends, leveraging new technologies, and implementing effective strategies to stay ahead in this competitive market.
So, instead of dismissing dropshipping as a thing of the past, keep reading to explore the reasons why it remains a viable option for ambitious entrepreneurs in 2023.
Google Trends will let you know that the dropshipping business model has witnessed a significant increase over the past few years.
Although dropshipping is quite popular in 2023, your success in the industry depends on your ability to adapt as a new e-commerce entrepreneur.
In short, dropshipping in 2023 is still working if you are willing to approach it the right way and follow the perfect strategies.
IDEA: Learn more about the concept of Reverse Dropshipping!
Two main reasons why dropshipping in 2023 is considered dead
Before explaining the best strategies to succeed in dropshipping in 2023, let's see why this business model is considered dead in the first place.
It is fairly easy to enter the market
Both online and brick-and-mortar stores usually require a lot of investment to develop, manufacture, and source goods.
Furthermore, costs related to maintaining a physical presence, holding inventory, and packaging can add up!
On the other hand, the idea of selling goods online without holding any inventory or dealing with shipping appeals to many, particularly those just starting out.
Dropshipping has a lower barrier to entry since the dropshipper does not have to invest in warehousing or manufacturing.
This means that this business model requires a low initial investment. And that's why it seems like an amazing opportunity for any new online merchant.
What's more, the rise of technology is lowering the barrier to entry. This enables anybody with a laptop and a good internet speed to start a dropshipping business.
💡 Tip: Learn How To Escape The Rat Race The Real Way? – Leaving The 9 To 5.
The market is saturated and the competition is fierce
The dropshipping market is saturated due to the low barrier to entry and the low initial investment requirement. Since very little capital is required to start a dropshipping business, many people are trying their luck at the dropshipping market.
And this means a lot of competition. Some even believe that there is no space for new businesses and that all the niches that an online merchant can sell in have been taken over.
But this does not have to be super-dramatic. Fierce competition does not mean the end of the world.
If you are willing to learn and invest time, you can definitely survive in the cruel competitive market and beat the competition.
Dropshipping pros and cons
Dropshipping is a type of online retail business wherein the drop shipper does not keep the products they sell in stock. At first glance, for many people, it seems easy to become dropshipping entrepreneurs.
But the truth is that this e-commerce business model is not an automatic path to success.
Therefore, before entering the market, you need to know the dropshipping pros and cons. You need to see if the advantages outweigh the disadvantages.
Then, you can decide if dropshipping fits your business goals. You can read our article to learn more about the pros and cons of dropshipping.
Is it too late to start dropshipping in 2023?
Of course not! It is never too late to start a dropshipping business. We know that it is not that simple to get your foot in the door of a new industry, especially dropshipping.
However, as we have already mentioned, with a lot of patience and the perfect dropshipping business plan and strategy, you can conquer the dropshipping market. And here is how to do that:
How to succeed with dropshipping in 2023
In this paragraph, we will not talk about how to start a dropshipping business in 2023.
Instead, we will discuss the steps you need to take to succeed in dropshipping in 2023.
1. Find the perfect products to sell
As a new dropshipper, you have the freedom to choose what to sell. However, you cannot sell anything that comes to your mind and be successful.
There are some key points that you will have to take into consideration when you are sourcing products for your new venture. The key points are as follows:
The first important thing you need to do is to carefully choose a lucrative dropshipping niche for your business. Focus on and specialize in one niche and attract the right customers.
You can do that by carrying out surveys, joining online communities, and using analytic tools like Keywords Everywhere and Google Trends.
Choosing the best dropshipping supplier to source products from can be hard, but not impossible.
If you work with an unreliable supplier, you are likely to receive complaints from your customers regarding missing items, wrong orders, delivery delays, etc.
So, it is best to choose the right one. Begin by doing your own research on Google and joining supplier directories. Then, you can attend trade shows and conferences.
Just do not forget to dive deep into what the supplier is offering: their product quality, minimum order requirements, service potential, and delivery times.
👉 Learn How To Connect a Dropshipping Supplier to Your Store?
2. Promote your dropshipping business
In a market where it seems like everyone else is selling the same product, there has to be something that makes you stand out.
First things first, design your dropshipping store as a professional brand. Next, harmonize your website design with what you sell.
Then, integrate social media into your website design and design your shopping cart with customers in mind.
Plus, make it easy for visitors to search for and purchase the products they need. And finally, promote your website to get your first sale.
As stated earlier, the competition in the industry is fierce.
Remember that copying your competitors is the worst way to beat the competition. You cannot succeed in dropshipping in 2023 by doing that.
👉 Read my Supliful Review: Is It Good For White Label Dropshipping?
Instead, you need to create a good marketing strategy to stay one step ahead of your rivals.
Your dropshipping marketing strategy should include social media marketing, e-mail marketing, and content marketing.
3. Put the customer first
In today's world, how you sell has become as important as what you sell.
It is as clear as day that putting the customer first is an excellent way to differentiate yourself from the competition and build loyalty among your customers.
Let us give an example. Suppose that you made a reservation at one of the best restaurants in town to celebrate your anniversary. This is a restaurant with white tablecloths, chic decor, a breathtaking view, and mouth-watering dishes.
That's the reason for your reservation, right? But when you arrive there, the waiter is not so polite and the service is slow. The restaurant is also so noisy that you cannot even hear what your partner is trying to tell you.
Finally, you leave the place disappointed.
Unluckily, this is exactly the kind of experience that you could be setting your customers up for if you focus solely on what you sell and not how you sell.
So why not provide impeccable customer service and acquire customers who will buy from your dropshipping store for years to come?
💡 LEARN: What Does Shipped Mean In Dropshipping?
Join the only community and resource hub you'll ever need to succeed with dropshipping
Find winning dropshipping products, learn marketing, download templates and engage with real dropshippers
Never pay for a "guru's" course again. See why 4543+ dropshippers joined us this year!
💡Try DSCOM Hub Now
Conclusion
As you can see, the right answer to the question "Is dropshipping dead in 2023" is no, it is not dead.
You can finally put your worries and fears to rest.
Ultimately, you are the only one who determines your own success.
With a lot of patience and the perfect strategy, you can start a dropshipping business and succeed in the industry.