How To Connect a Dropshipping Supplier to Your Store?
by
Aleksandra -
Aleksandra teaches marketing and management at various levels in High School. She writes about marketing, the economics and logistics of the dropshipping business and ecommerce in general.
Chief of Content Marketing
Are you interested in starting a dropshipping business but not sure how to connect a dropshipping supplier to your store? Don't worry, I've got you covered! Connecting with a reliable dropshipping supplier is a crucial step in building a successful online store.
To ensure a smooth and efficient dropshipping process, it's essential to understand how to connect a dropshipping supplier to your store.
In this article, I will guide you through the steps and provide valuable tips to help you find the best supplier for your business and establish a successful partnership.
What Is Dropshipping & How Does It Work?
Dropshipping is a retail fulfillment method where an online store doesn't keep the products it sells in stock. Instead, when a store sells a product using the dropshipping model, it purchases the item from a third-party supplier and has it shipped directly to the customer. As a result, the seller doesn't have to handle the product directly.
However, let me explain how dropshipping works.
As a dropshipper, I list products on my website that I don't actually have in stock. When a customer places an order, I forward that order to my dropshipping supplier who then handles fulfillment and shipping directly to the customer.
It's like being a middleman in the retail fulfillment process. I don't have to worry about storing or handling inventory, which saves me a lot of time and money. It's a simple and efficient way of running an online business.
👉 Read about Dropshipping Fulfillment: Supply Chain and Fulfillment Process Explained.
So, essentially, I focus on marketing and customer service, while the supplier takes care of getting the products to the customer. It's a win-win situation for everyone involved.
Lifetime deal: Get all-access to everything on Dropshipping.com
Access all DSCOM features, resources, courses, live workshops, discounts, winning products, weekly deep dives, directories and all future updates under all-in-one dropshipping HUB.
DROPSHIPPING IS A REAL BUSINESS, DON'T DO IT ALONE. 4553 MEMBERS ALREADY JOINED. YOU CAN PAY OFF YOUR SMALL INVESTMENT WITH JUST 2 SALES ON YOUR STORE.
Grab the deal before it's gone
Why To Connect A Dropshipping Supplier With Your Store?
Why should you connect a dropshipping supplier with your store? Well, the benefits are numerous, and for me, this is crucial!
➡ First and foremost, you won't have to worry about stocking inventory. This means you can focus on other aspects of your business, like marketing and customer service.
➡ Secondly, connecting with a dropshipping supplier allows you to expand your product offerings without the need for upfront inventory costs. You can offer a wide variety of products to your customers, catering to their diverse needs and preferences.
➡ Lastly, partnering with reputable dropshipping suppliers ensures that you are providing high-quality products to your customers. Also, building a strong relationship with reliable suppliers is crucial for the success of your dropshipping business.
So, if you want to streamline your operations and offer a wider range of products while maintaining high standards, connecting a dropshipping supplier with your online store is the way to go.
How to Connect a Dropshipping Supplier to Your Store?
As I already mentioned above, connecting a dropshipping supplier to your online store is a crucial step in establishing a successful dropshipping business. It allows you to offer a wide variety of products to your customers without the need to manage inventory or handle shipping logistics.
Next, I will guide you through the process of connecting a dropshipping supplier to your store.
🔸 Using Supplier Integration
So, one way to connect with your dropshipping suppliers is by using their supplier integrations. Therefore, before choosing a supplier you need to identify whether they offer integration options with your chosen e-commerce platform. Hence, these can be Shopify, WooCommerce, BigCommerce, Wix, etc.
💡 Tip: Learn about Shopify Magic: A Game-Changer for E-Commerce?
Also, look for suppliers with established integrations or APIs that facilitate data synchronization between your store and their inventory systems.
Next, you will be required to install the integration or plugin provided by your dropshipping supplier on your e-commerce platform. Thus integrations allow you to connect your store with your dropshipping supplier seamlessly, streamlining the process of managing inventory, fulfilling orders, and updating product information.
Once the integration is installed, configure the settings to establish the connection between your store and the dropshipping supplier.
With the integration in place, incoming orders in your store can automatically be forwarded to the dropshipping supplier for fulfillment. Hence, the integration will transmit order details, including customer shipping information and product selection, to the supplier, enabling them to process and ship the order directly to the customer.
➡ Connecting My Store With CJ Dropshipping
For example, I source products from CJ Dropshipping, and here's what I do to connect it with my Shopify store:
First thing first, I log in to my Shopify admin account., Next, I access the Shopify App Store since CJ Dropshipping has an app.
So, in the App Store, I type in "CJ Dropshipping", and once I find the app, I click on "Install".
Plus, keep in mind that, it will automatically establish a CJ Account after installation.
Once installed, I can start adding products from CJ Dropshipping to my Shopify store. Next, I navigate to the CJ Dropshipping catalog and search for my winning products. And, once I find it, I click on "List".
Furthermore, I make some changes to the product I want to add to my store, like its title, pricing, etc. Then, I click on "List It Now".
Moreover, the product will be automatically added to my Shopify store. However, I always check on this from my CJ Dropshipping Account> Profile> Products> Connections.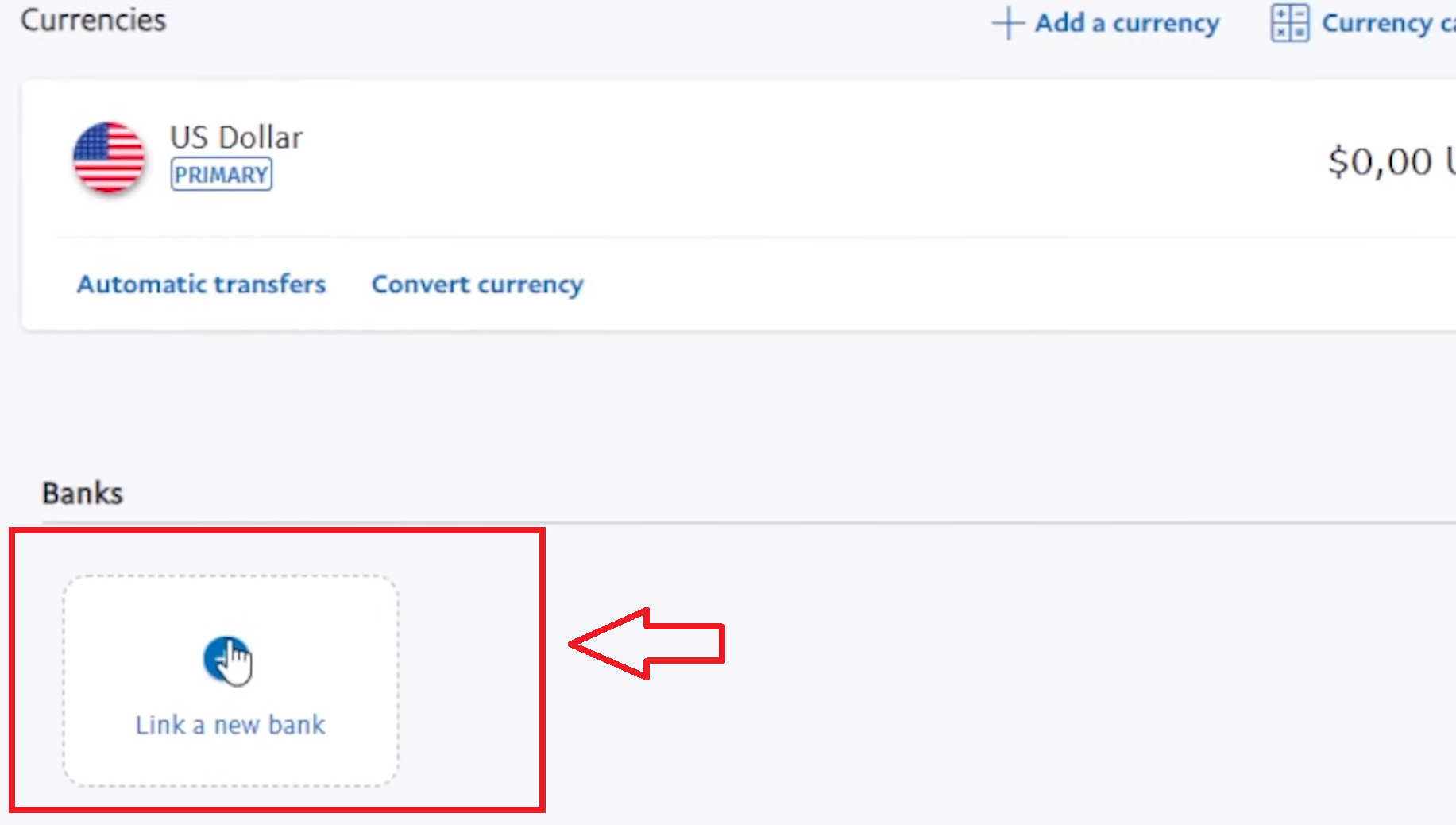 Thus, as you can see, the product has a "disconnect" status, which means that it is added to my Shopify store, or it is already connected. So, once a customer places an order on my Shopify store, it will be automatically sent to my orders in CJ Dropshipping. Of course, I will be automatically charged as well.
💡 Tip: Read my CJ Dropshipping Review: How Does It Work? Pros & Cons, Comparison & Features.
🔸 Using Third-Party Apps
Another way when it comes to how to connect a dropshipping supplier to your store is by using third-party apps.
As your dropshipping business grows, managing product inventory and order fulfillment manually can become increasingly challenging. And, that's when third-party apps come in handy.
👉  Learn How to Cancel a Dropshipping Order? [A Step-By-Step Guide].
Third-party connection apps can handle larger volumes of data and automate processes, allowing you to scale your business without the need for additional manual work.
These apps enable seamless integration between your store and the dropshipping supplier's system. So, this integration allows for real-time syncing of product information, inventory levels, pricing, and order tracking, etc.
Also, they can offer additional features and functionalities that can enhance your dropshipping business. These may include automatic price adjustments, bulk editing capabilities, and advanced analytics and reporting tools.
However, it is important to research and choose a reputable and reliable third-party connection app that is compatible with your e-commerce platform.
For example, I have experience of using some of these apps. Thus, Megamo provides a convenient feature that automates the process of importing products into your store.
Their integrator allows you to effortlessly connect dropshipping wholesalers to your store. Moreover, their website offers a vast database of more than 300 wholesalers to choose from.
The greatest advantage is that if you are unable to find your preferred wholesaler on the list, there is no need to worry. You can simply send them an email at biuro@megamo.pl with the XML or CSV files of the suppliers.
Also, they offer features like:
Integration With A Wholesaler
Product Management
Category Management
Price Management
Product Updates
Supplier List
Plug-ins, dropshipping modules
Add-ons
Moreover, Megamo offers 8 different pricing options, starting at 22 euros/ month.
Furthermore, you can also consider options like Importify, Syncee, or AutoDS.
🔸 Using CSV Files
So, do we have other options about how to connect a dropshipping supplier to your store? Yes, but it requires more manual work.
The final approach to linking your dropshipping store with a supplier is through CSV files. This technique entails transmitting the order details of your customers to the dropshipping supplier using a CSV file.
Also, this file can typically be conveniently exported from your ecommerce store platform, simplifying the transfer process to the supplier.
However, you should consider having these details in your CSV file:
Customer information
Ordered products
Shipping method and address
In general, this method is simple but does require a greater amount of manual effort.
Things To Consider When Connecting Dropshipping Suppliers With Your Store
When connecting dropshipping suppliers with your store, there are several important things to consider:
✅ Product Quality and Reliability
Ensure that the dropshipping supplier offers high-quality products that meet your standards. So, look for suppliers with a good track record of delivering reliable and consistent products.
For example, I always check on suppliers' ratings and customer testimonials, so I can check on their experience. Moreover, I pay even closer attention to the negative feedback since I can see their cons and how they handle it. 👇
Also, you can order product samples and check on products' quality, and if they don't offer, you can always act as a customer and order a product by yourself.
✅ Pricing and Profit Margins
Evaluate the pricing structure of the dropshipping supplier to ensure that it allows you to maintain a healthy profit margin. Ask about any additional fees and costs.
Also, you can compare prices with other suppliers to ensure competitiveness in the market. Plus, remember to ask about the MOQ requirements, since this can impact your profit margins as well.
👉 Read about Dropshipping Profit Margin: A Step-By-Step Guide For Beginners.
✅ Shipping and Delivery Time
Consider the shipping and delivery time offered by the dropshipping supplier.
Hence, customers expect timely delivery, so it is important to choose a supplier that can deliver products promptly and efficiently.
💡 Tip: Learn How to Reduce AliExpress Shipping Times in 2023.
✅ Compatibility with Your E-commerce Platform
Ensure that the dropshipping supplier's system is compatible with your e-commerce platform. Thus, this allows for seamless integration and automation of order processing and inventory management.
👉 Read about Shopify vs Squarespace For Dropshipping – Which is Better in 2023.
✅ Ensuring SKU Uniqueness Across Multiple Suppliers
When listing the same product from multiple suppliers on your online store, it's crucial to ensure SKU uniqueness.
This is essential for accurate inventory management and order fulfillment. To avoid any confusion, it's advisable to add a unique prefix to each supplier's SKU.
Thus, this allows you to easily differentiate between products from different suppliers and prevents mismanagement of inventory.
Moreover, by maintaining SKU uniqueness, you can keep track of inventory levels and fulfill customer orders correctly, ensuring a seamless shopping experience.
✅ Set Shipping Costs & Collect Sales Tax
When it comes to shipping costs, it's important to consider factors such as the weight and dimensions of the product, the shipping method chosen, and the destination of the package.
Also, by carefully calculating and setting shipping costs, you can ensure that your customers are charged a fair and reasonable amount for shipping.
When it comes to collecting sales tax, it's crucial to understand the regulations of the state in which your business operates. For example, sales tax is only applicable if your business is located in a state that collects sales tax, and if an order is placed by someone living in the same state.
👉 Learn about Dropshipping Taxes and Payments – Must-Know Facts.
✅ Create A Return Policy
Having a returns policy is essential for any business, and it becomes even more crucial in a dropshipping model. However, implementing a returns policy can be challenging for dropshipping businesses.
Also, one of the main challenges is that the return process can be more complex and time-consuming when you don't have physical control over the inventory.
You, as a dropshipper, have to write YOUR OWN return and refund policy as people will buy from your store and not directly from your suppliers. And you have to display your return policy on your site.
Still, you must take into account your suppliers' respective return policies before writing your own
What's more, you need to consider the potential costs associated with returns. In addition to the actual return shipping costs, there may be restocking fees charged by the dropshipping supplier. These fees can eat into your profit margins and impact your overall business profitability.
👉 Learn about Dropshipping Returns: How To Set Up Your Returns & Refunds? [Full Guide].
How To Find Reliable Dropshipping Suppliers?
As an aspiring dropshipper, finding reliable suppliers is crucial for the success of your business. In this section, I will share some tips and strategies on how to find trustworthy dropshipping suppliers.
With the right suppliers, you can ensure efficient shipping, high-quality products, and excellent customer service. Let's dive in and explore the best ways to find reliable dropshipping suppliers.
➡ Supplier directories
One effective way to connect with these suppliers is through supplier directories. Supplier directories are databases that contain lists of wholesalers, making it easy for store owners to find the specific products they want to sell.
Popular supplier directories such as Dropshipping.com, Worldwide Brands, SaleHoo, and Doba offer a variety of features and benefits. These directories provide access to a wide range of suppliers, allowing you to explore different options and find the best fit for their business.
Moreover, they provide detailed information about each supplier, including product catalogs, shipping times, and even customer reviews.
For example, a resource that I consistently rely on and find incredibly valuable is the supplier directory provided by Dropshipping.com. This directory offers a vast selection of more than 2,000 trusted suppliers, all available for free.
The supplier directory on Dropshipping.com allows me to refine my search based on my specific dropshipping niche, the location of the suppliers, shipping costs, and other preferences.
Moreover, I have the benefit of accessing valuable information about each supplier's pricing, order processing time, minimum order quantity (MOQ), warehouse location, product range, and other important details.
➡ Attend Trade Shows
So, how to connect a dropshipping supplier to your store? Hence, another effective way is to interact with them while visiting trade shows.
At a trade show, you have the opportunity to meet suppliers face-to-face, ask questions, and build personal connections. Hence, this direct interaction allows you to gauge the supplier's credibility and build trust.
Plus, trade shows often gather a wide array of products and suppliers in one location, making it easy to research and compare your options.
However, to attend a trade show, start by selecting a niche or product you want to focus on. Next, allocate both time and funds to attend the show.
➡ Search online
When it comes to finding reliable dropshipping suppliers, the first step is to search online. The internet is a vast resource with countless suppliers to choose from.
Nonetheless, it's important not to judge a supplier solely based on their website design. Sometimes, the most reputable suppliers may have outdated or less visually appealing websites. So, it's crucial to dig deeper and extensively search for suppliers that meet your specific needs.
To begin, initiate a basic search using keywords like "best dropshipping providers in the USA" or "wholesale suppliers in New York." This will give you a general list of options to explore. 👇
However, performing your own search for suppliers can be a time-consuming and overwhelming task. In fact, I strongly suggest avoiding the process of searching on Google altogether when there are directories specifically designed for dropshipping suppliers.
These directories have already done the necessary groundwork and have established partnerships with reliable dropshipping suppliers. Additionally, by using these directories, you can avoid the risk of working with a dropshipping supplier that may turn out to be a scam.
What Is The Best Way To Contact A Supplier Regarding Dropshipping?
First and foremost, it is essential to evaluate the communication channels provided by the dropshipping supplier. After that, the ball is in your court.
For instance, you can establish contact by sending them an email, with the intention of building a connection and establishing a reference point for future phone conversations.
While you will receive responses to your emails, it is important to keep in mind that these suppliers receive numerous emails from dropshippers seeking collaboration. Therefore, it is crucial to compose an email that will capture their attention. So, you can begin by using an enticing subject line that will pique their interest and encourage them to open and read your message.
Moreover, consider making a phone call! This approach may be more effective as it allows for direct communication with the top dropshipping suppliers.
However, it is vital to have a well-prepared script, as first impressions carry significant weight. Therefore, ensure that you speak with the key decision-makers within the company. Additionally, ask relevant questions regarding their supply programs, warehouse locations, shipping times, refund and return policies, minimum order quantity requirements, and more.
How To Connect A Dropshipping Supplier With Your Store – FAQs
1. Who is responsible for covering the cost of shipping in dropshipping?
In most cases, the dropshipper covers the shipping costs. However, it is important to note that free shipping isn't truly free. The costs are often added to the price of the product, resulting in slightly higher prices for the customers.
2. Do I need a bank account for dropshipping?
Absolutely! Having a dedicated bank account for your dropshipping business is crucial. It not only helps you manage your cash flow effectively but also ensures smooth payment transactions with your suppliers and customers.
When it comes to paying suppliers, credit cards are one of the most common and convenient methods. Many dropshipping suppliers accept credit card payments, allowing you to easily purchase products upfront without any hassle.
👉 Check out the 7 Best Payment Gateways For Shopify In 2023.
3. Do you have to buy the products (first) to dropship?
When it comes to dropshipping, one of the biggest advantages is that you don't have to buy the products upfront. Unlike traditional retail models where you purchase inventory in bulk, dropshipping allows you to sell products without actually owning them. In this business model, the suppliers hold and own the products being sold.
Join the only community and resource hub you'll ever need to succeed with dropshipping
Find winning dropshipping products, learn marketing, download templates and engage with real dropshippers
Never pay for a "guru's" course again. See why 4543+ dropshippers joined us this year!
💡Try DSCOM Hub Now
Conclusion
Connecting a dropshipping supplier to your store is a fundamental step in building a successful dropshipping business.
In fact, it offers a multitude of advantages, from eliminating the need to stock inventory to expanding your product offerings. Partnering with reputable suppliers ensures high-quality products and a strong foundation for your business.
In this article, I provide you with detailed information about how to connect a dropshipping supplier to your store.
Also, I explained various methods to connect a dropshipping supplier to your store, including supplier integrations, third-party apps, and CSV files. Each method comes with its own set of benefits and challenges, allowing you to choose the one that best fits your needs and resources
By following the advice in this article, you can set your dropshipping business on a path to success.