Candle Dropshipping: Best Supplier List, Products & Tips For Getting Started
by
Aleksandra -
Aleksandra teaches marketing and management at various levels in High School. She writes about marketing, the economics and logistics of the dropshipping business and ecommerce in general.
Chief of Content Marketing
Are you interested in starting a candle dropshipping business but don't know where to begin? Finding the right suppliers is crucial for success in this industry. With so many options available, it can be overwhelming and confusing.
But fear not, because I am here to guide you on how to dropship candles with the best suppliers.
In this article, I will explore the world of candle dropshipping and provide you with valuable insights on the best dropshipping candle suppliers, best candle products, and various valuable tips!
So, if you're ready to embark on this exciting journey, keep reading to discover the secrets of dropshipping candles with the best suppliers.
Why Dropshipping Candles?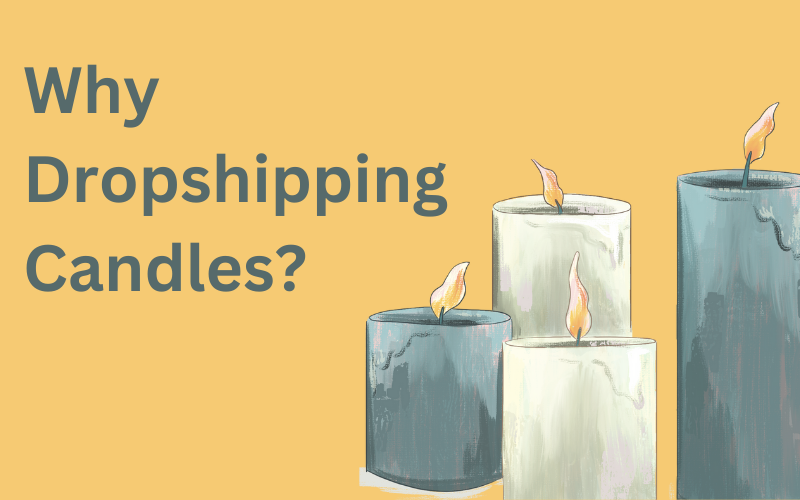 First, as I already mentioned above, candle dropshipping can be the perfect choice if you want to build a one-product store since there are various types of candles to offer.
Thus, there are paraffin wax candles, pillars, soy candles, scented candles, beeswax or vegan candles, decorative candles, and more. Not to mention that all these types of candles come in a variety of colors, shapes, and lengths. You can offer all you can imagine!
Secondly, if I check Google Trends results, I can realize that these types of products are always in demand, especially during this period of time. Take a look! 👇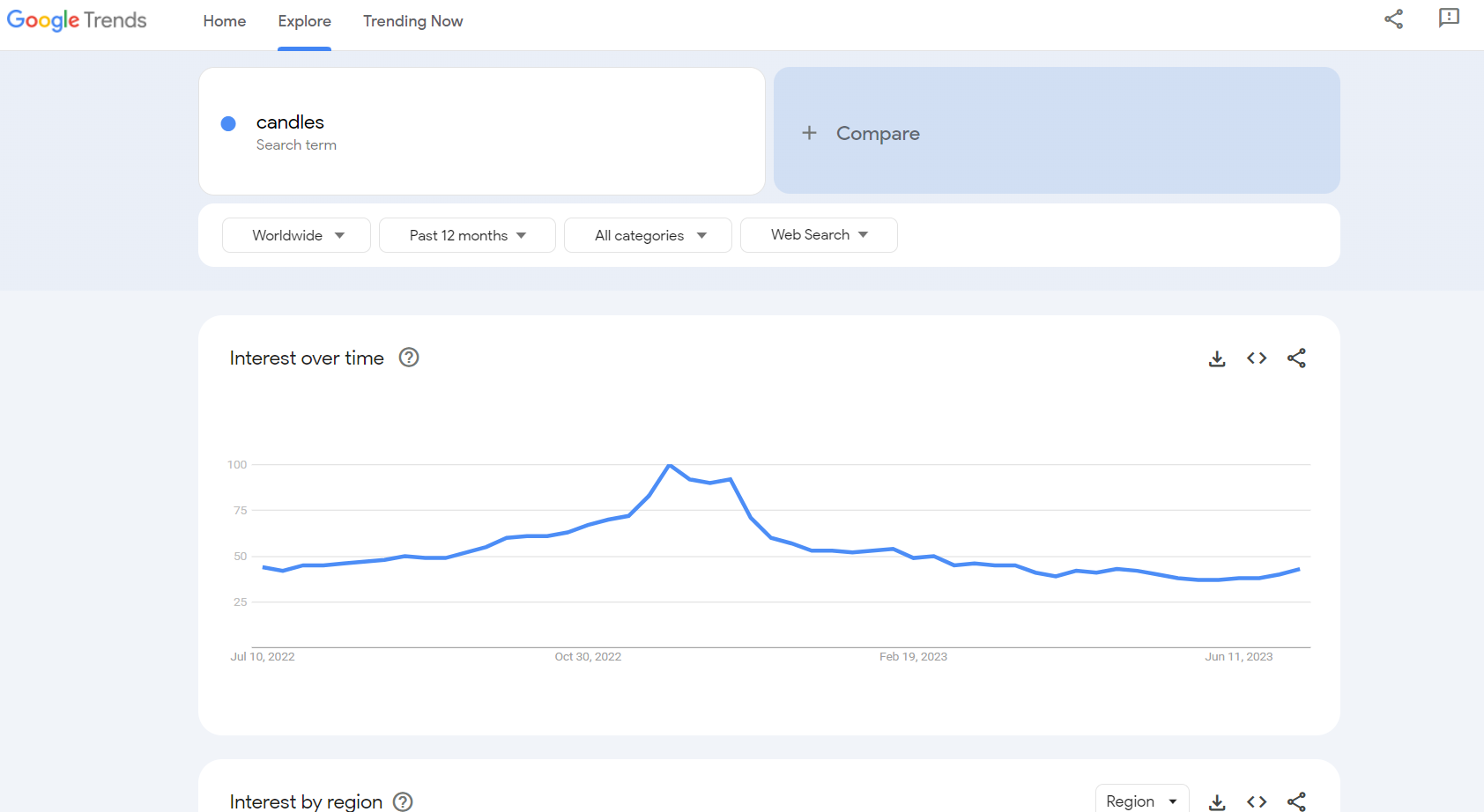 Additionally, candle dropshipping enables you to reach a large audience and boost sales.
👉 Check out: Boost Sales by 47%: Why Upselling and Cross-Selling When Dropshipping.
For instance, candles are more than a birthday celebration. People also buy it for self-care sessions, candle lovers, to lower stress, create a cozy ambiance, etc.
Lifetime deal: Get all-access to everything on Dropshipping.com
Access all DSCOM features, resources, courses, live workshops, discounts, winning products, weekly deep dives, directories and all future updates under all-in-one dropshipping HUB.
DROPSHIPPING IS A REAL BUSINESS, DON'T DO IT ALONE. 4553 MEMBERS ALREADY JOINED. YOU CAN PAY OFF YOUR SMALL INVESTMENT WITH JUST 2 SALES ON YOUR STORE.
Grab the deal before it's gone
Can You Dropship Candles?
And, there it is the most common question of dropshippers- Can you dropship candles?
Yes, definitely!
However, you need to select the winning products to sell, trustworthy dropshipping suppliers, and build the best marketing strategy.
👉 Learn How To Create a Dropshipping Marketing Strategy In 2023?
The Profit Margins of Candle Dropshipping?
For start, according to Verified Market Research, with a projected CAGR of 5.26% over the following six years, the candle market, now valued at US$ 7,562.83 million in 2022, is expected to reach US$ 10,156.05 million by 2028.
Additionally, the sector has earned over 3.1 billion dollars in revenue in the USA alone, with candles being used in around 70% of households.
Also, dropshipping candles' profit margins show a great deal too. Thus, the supplier costs for these product ranges between $4.8-25.7, and the selling prices are between $12-64.
Hence, this means that dropshipping candles' profit margins are around 50- 60%.
8 Best Candle Dropshipping Companies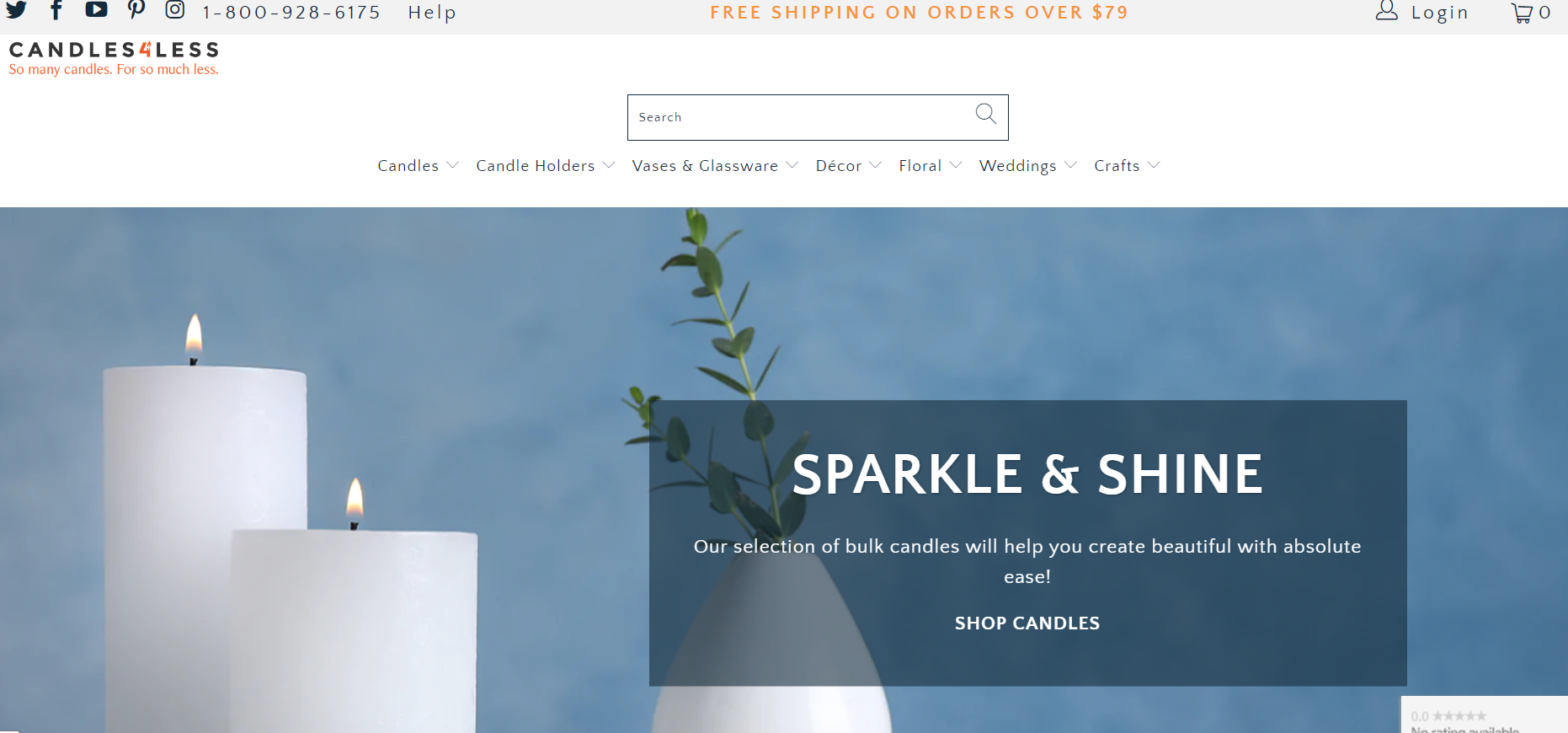 Candle 4 Less is one of the best American candle suppliers for dropshipping.
Moreover, this dropshipping candle supplier ships its products worldwide at variable shipping costs.
Also, most of the product costs are around $30-100. However, you can also find cheaper dropshipping candles that cost around $5 – 16.
Also, they offer:
Flameless Candles
Tealight Candles
Floating Candles
Luminary Candles
Sphere Candles
Fuel Cells
Taper Candles
Hence, they have various types of candles to suit different needs, including floating candles for creating a magical ambiance, tealight candles for adding a cozy glow, luminary candles for beautiful outdoor lighting, flameless candles for a safe and convenient option, taper candles for elegant table settings, sphere candles for a unique decorative touch, and fuel cell candles for long-lasting illumination.
So, if you're interested in becoming a supplier or want more information, reach out to Candles 4 Less through their contact details.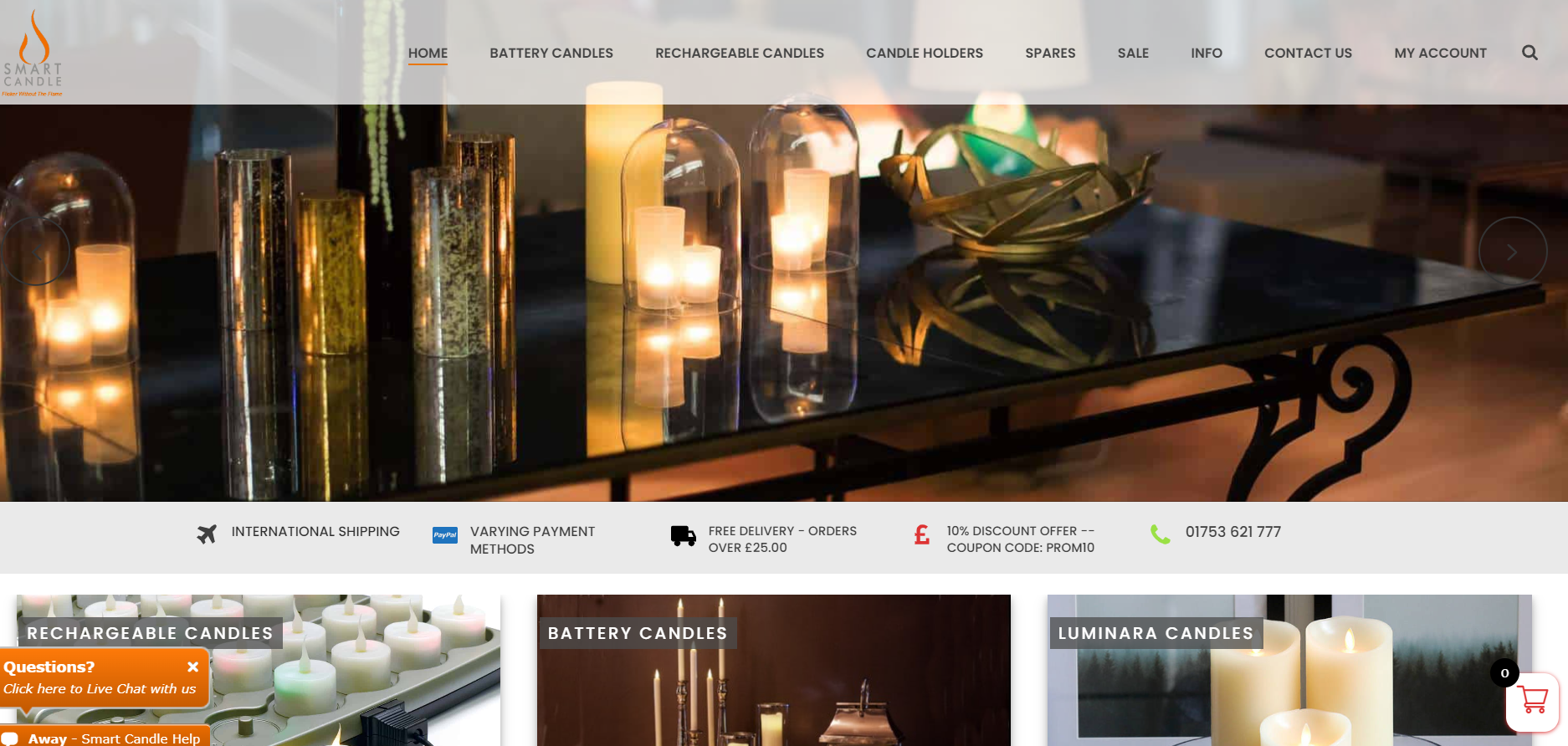 Smart Candle offers a secure, incredibly affordable, adaptable, and realistic alternative to actual wax or exposed flame illumination.
Also, this candle dropshipping supplier offers the most recent LED technology, which is available in both rechargeable and battery-operated varieties.
What's more, this UK candle supplier ships its product worldwide at variable shipping costs.
Also, the product costs vary from $20-50, and the average order processing time is around 4-7 days.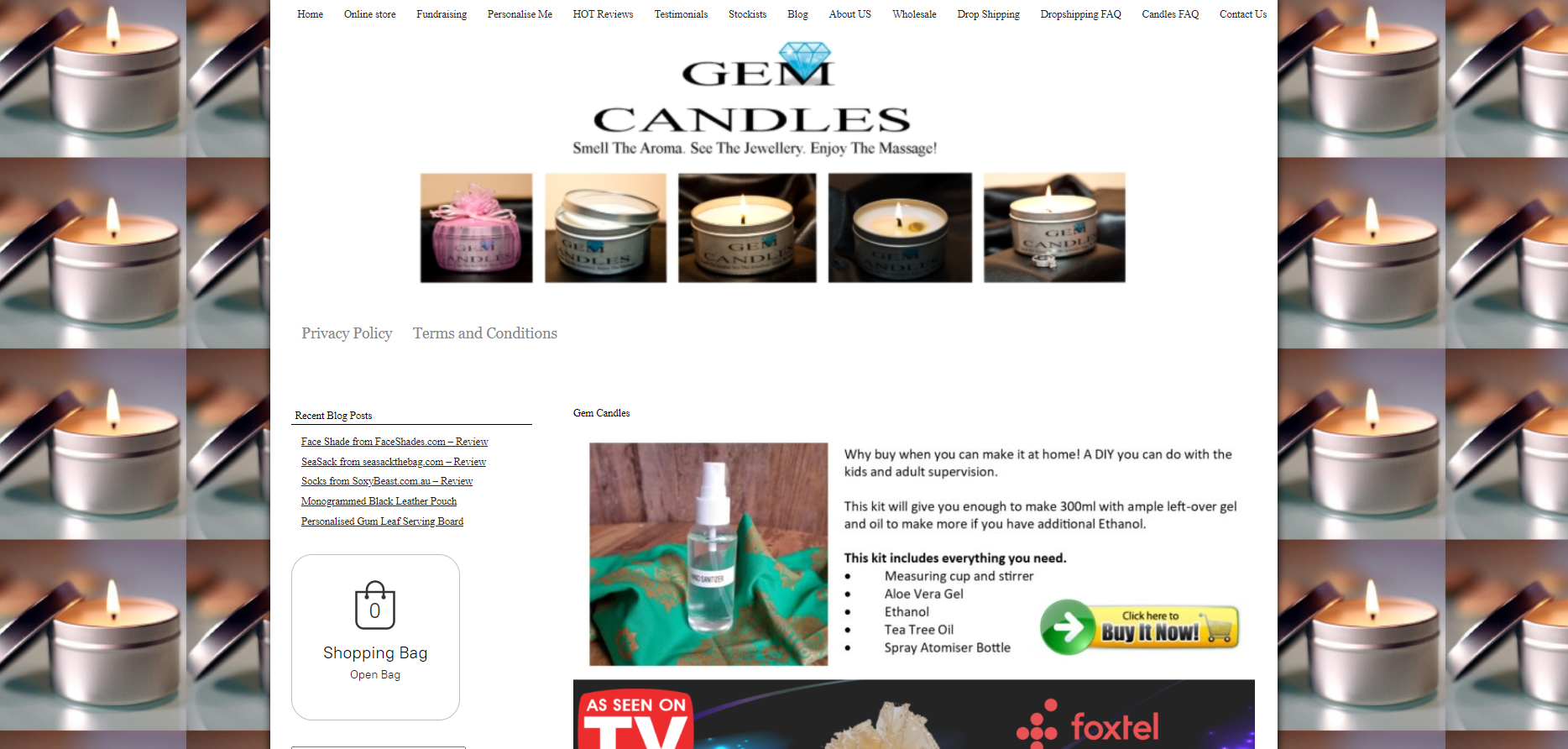 Gem Candles is a dropshipping supplier based in Australia, but ships its products worldwide.
Also, this dropshipping supplier has a dropshipping account and application available and offers its products at prices around $20-50.
However, their average order processing time is 4-7 days, but Gem Candles require MOQ.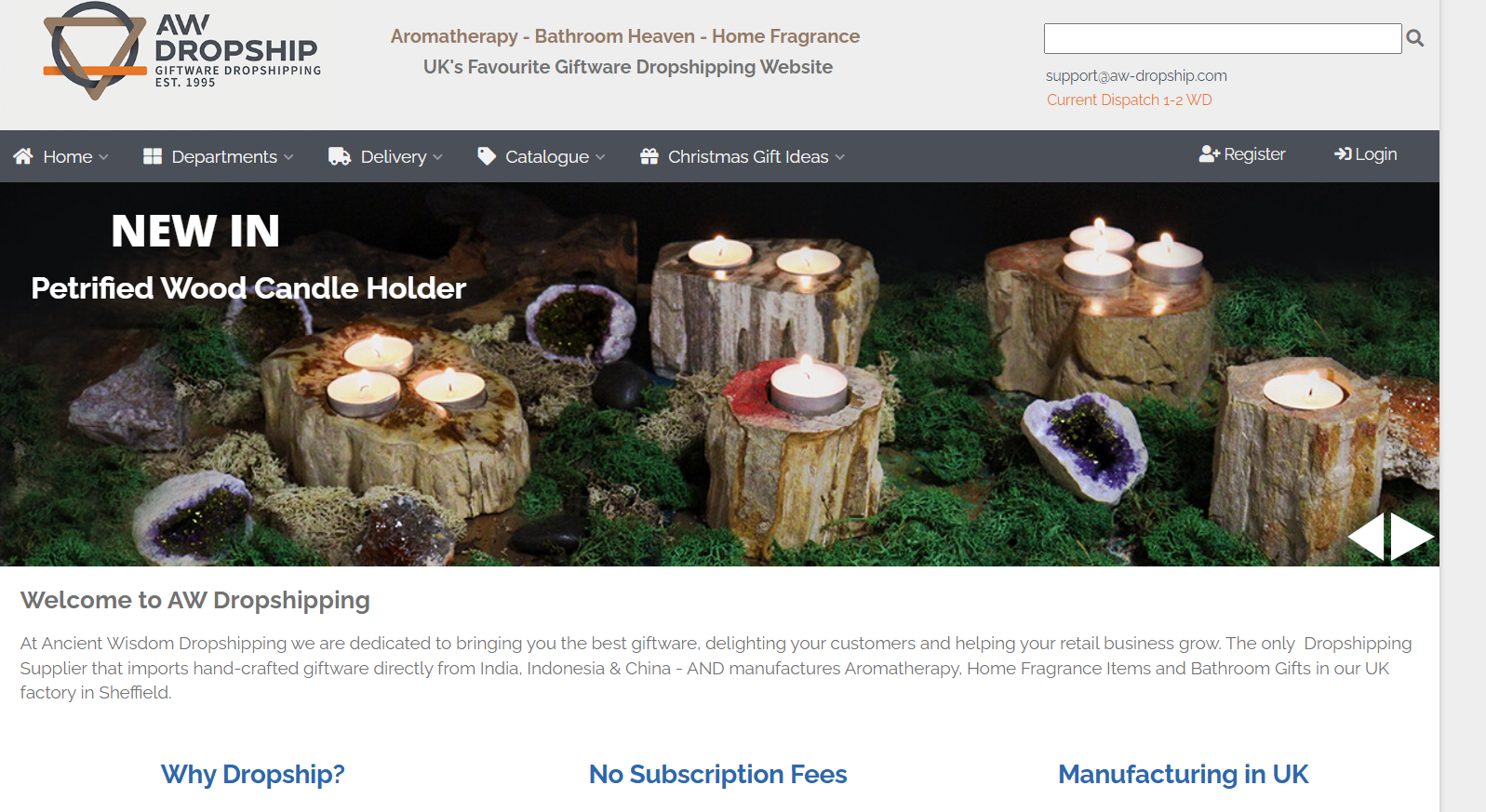 Ancient Wisdom is a wholesale and candle dropshipping supplier located in the UK but ships its products worldwide.
However, they don't sell only candles, but the collection for dropshipping candles is huge as well. Also, the product costs range between $1-10, and the average order processing time is 4-7 days.
Moreover, this dropshipping supplier requires MOQ.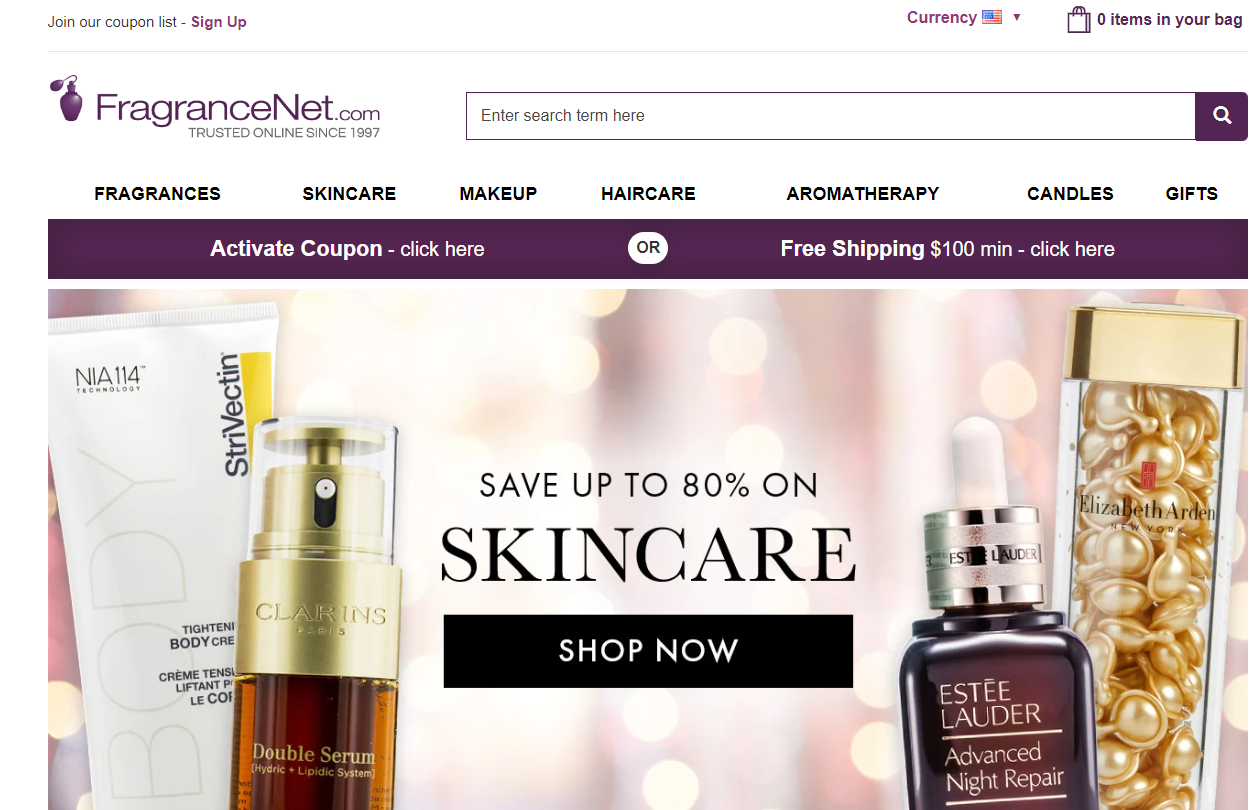 FragranceNet.com is of the most reputable online retailers of cosmetics and aromatherapy products.
They provide low prices on 15,000 genuine, name-brand goods for skincare, makeup, hair care, and candles.
What's more, this American candle suppliers have a wide range of scented candles.
Additionally, they provide FREE delivery inside the United States with a MOQ.
Also, the typical order processing time for FragnanceNet is more than 7 days, and the prices of their products range from $50 to $100.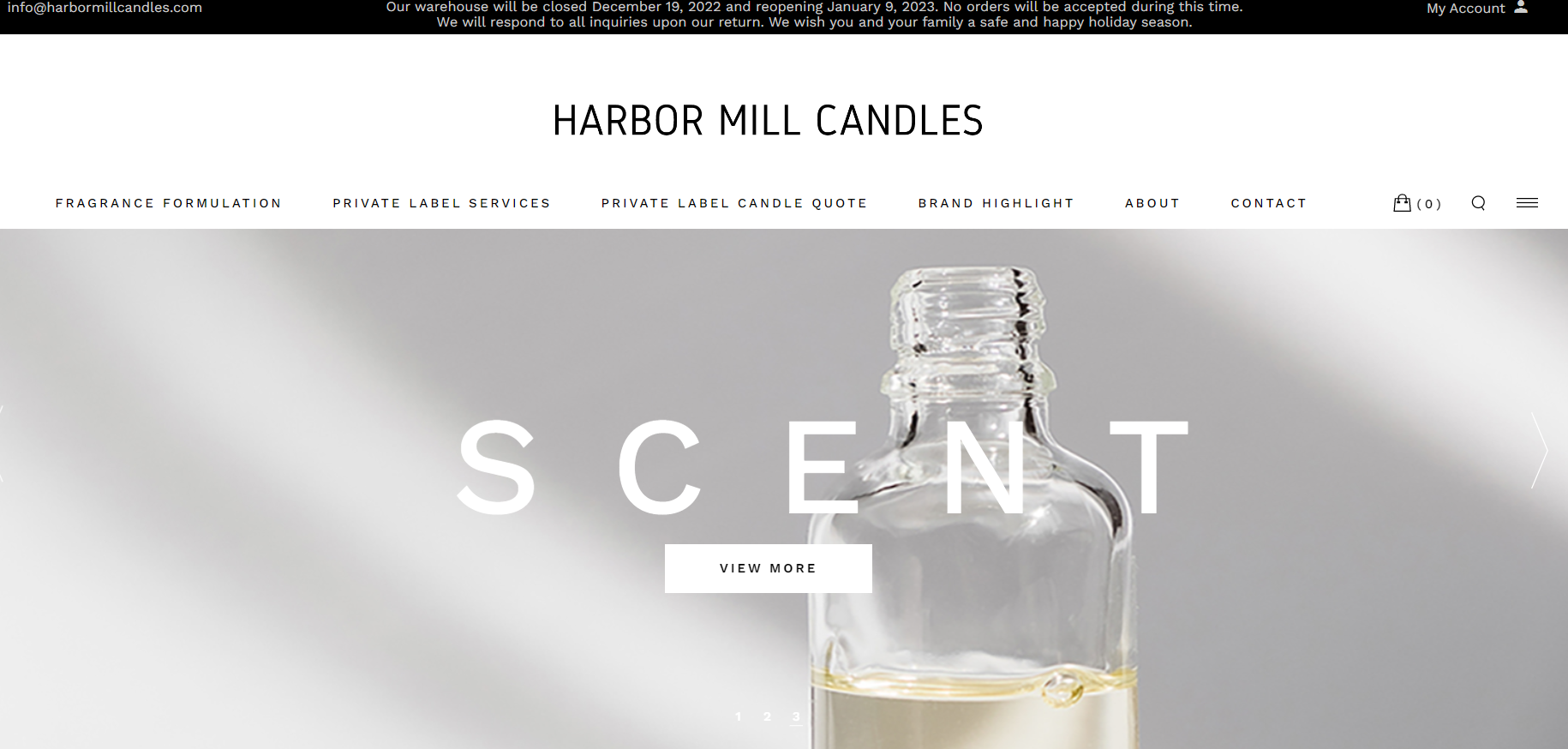 More than 20 years of expertise dealing with various types of wax materials are brought to the table by Harbor Mill Candle Company, LLC.
The company's main focus is on giving customers the best products, services, and prices while maintaining the highest standards of quality.
What's more, this is a dropship private label candle manufacturer of products for well-known brands.
This is an American candle supplier that ships its products worldwide for FREE.
Moreover, Harbor Mill product costs range between $20-50, and the average order processing time is more than 7 days.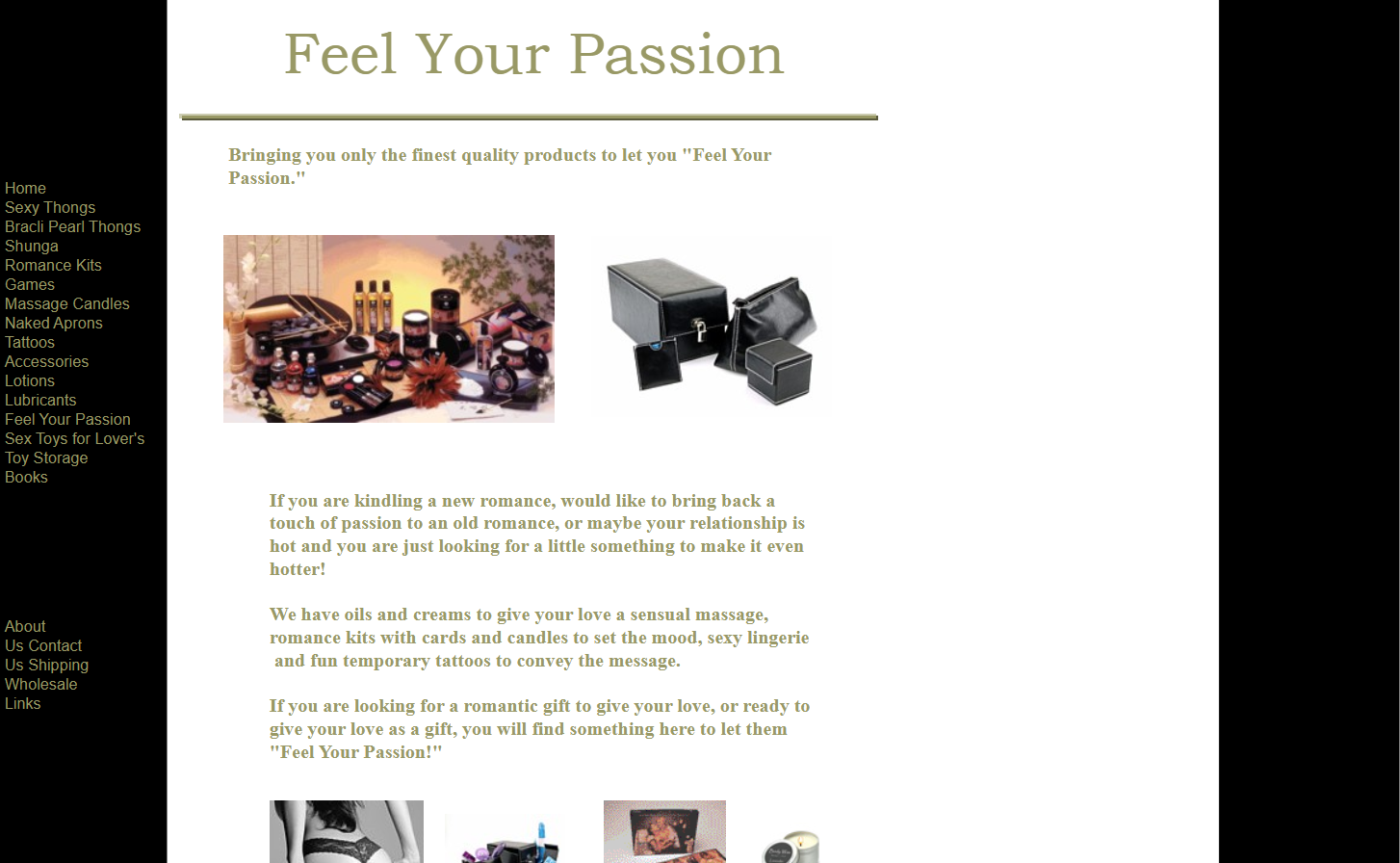 Passion Products Group is an American candle supplier that offers a variety of massage candles with different scents.
Also, this candle dropshipping supplier ships its products worldwide at variable shipping costs. Moreover, its product costs range between $10-20, and the average order processing time is 4-7 days.
However, you won't find only candles here, but other products as well. But, the candle palette is a great choice for you!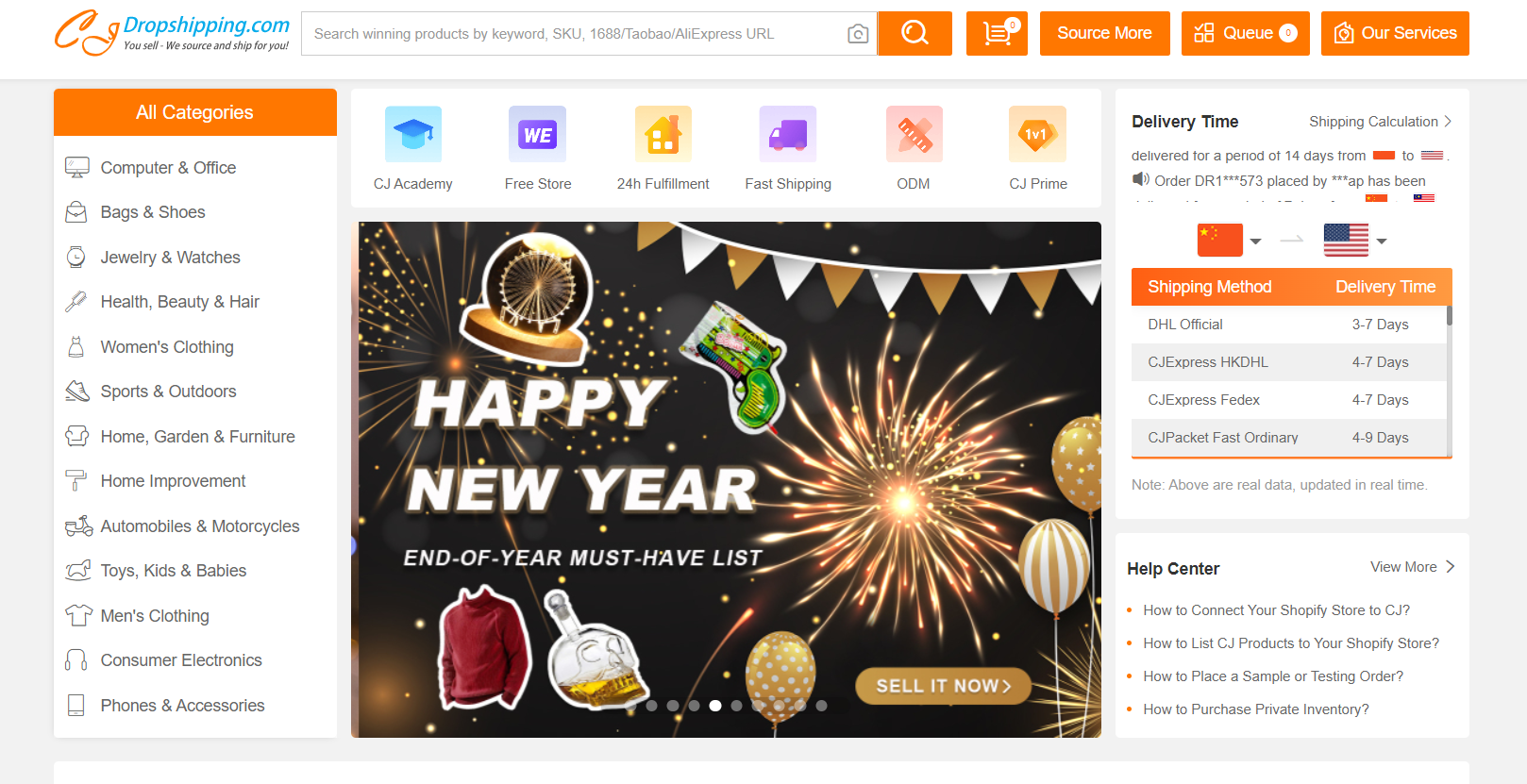 You've probably heard about CJ Dropshipping by now, and you probably know that this is a general dropshipping supplier. Also, this is a China-based dropshipping supplier that ships candle products worldwide.
However, they have a variety of candles to dropship. So, CJDropshipping provides beeswax candles, flameless candles, aromatherapy candles, and a range of candle accessories.
Their product costs range between $1-10, and the average order processing time is 1-3 days.
👉 Check out the CJ Dropshipping Review: How Does It Work? Pros & Cons, Comparison & Features.
As a candle dropshipper, I understand the importance of finding reliable suppliers in the industry. That's why I turn to Doba, one of the top supplier directories with over 20 years of industry experience.
Doba seamlessly integrates with major ecommerce platforms like Amazon, Shopify, and eBay, making it easy for me to add winning candle products to my online store.
With Doba, I can search for candles from an extensive list of verified suppliers. The platform offers a free 30-day trial, allowing me to test out their services before committing to a subscription plan.
When it comes to candle offerings, Doba provides a wide range of options. From scented candles to eco-friendly options like 100% soy-based candles and beeswax candles, there is something for every candle lover.
Plus, Doba also offers candles with wood wicks, flameless candles, and even custom candles for those looking for unique and personalized options.
Choosing Doba as my candle supplier has been a game-changer for my dropshipping business.
When it comes to dropshipping suppliers for candles, Wax & Wick stands out with its key features and benefits. As a supplier, Wax & Wick offers a variety of 100% soy-based candles with wood wicks, creating a unique and eco-friendly choice for candle lovers. Their candles are not only environmentally friendly but also exude a minimalist aesthetic, making them perfect for those with discerning tastes.
👉 Read about Eco Friendly Dropshipping Suppliers: Free List of Suppliers & Products.
One of the standout features of Wax & Wick is their freely accessible dropshipping program. This program allows you to partner with Wax & Wick and effortlessly offer high-quality candles to customers.
Additionally, Wax & Wick provides discount breaks based on sales volume, with discounts going up to 45%. This means that as your dropshipping business grows and you increase your sales, you can enjoy greater profit margins.
With Wax & Wick as a dropshipping supplier, you can offer a variety of scents to your customers, further expanding your product range. Hence, whether your customers are looking for calming lavender, invigorating citrus, or warm vanilla scents, Wax & Wick has it all covered. 
👉 Learn How To Start Print On Demand Journals,Calendars, Notebooks
When it comes to luxury home fragrances, Daniella's Candles offers a catalog that is second to none.
Their collection includes a range of scented jewelry candles that are sure to delight even the most discerning candle lovers.
As a dropshipping service based in the US, Daniella's Candles excels in providing top-notch customer service and ensuring that their products arrive in attractive and secure packaging.
With Daniella's Candles, you can rest assured that your customers will be thrilled with their purchase and that your business will benefit from their exceptional dropshipping service.
Candle Builders is a top-notch candle dropshipping service that offers a range of exciting features. They have a unique print-on-demand candle solution, which means you can create customized candles without any inventory.
So, are you a little creative fella that wants to design your own candles? Bring it in!
👉 Check out the 13 Best Print On Demand Companies For Dropshippers In 2023.
Furthermore, no matter the design or theme, Candle Builders can bring it to life. The best part? There are no minimum orders, allowing you to cater to customers' specific needs without any hassle.
One of the key advantages of partnering with Candle Builders is their unwavering commitment to using safe ingredients.
Also, they understand the importance of creating high-quality candles that are free from harmful substances. Their extensive product testing ensures that each candle meets the highest standards of safety and performance.
When it comes to packaging, Candle Builders pays great attention to detail. They understand that a well-packaged product makes a lasting impression. From protective boxing to secure labeling, every step is taken to ensure the candles arrive in perfect condition.
5 Dropshipping Candle Products To Sell Now
1. Scented Candles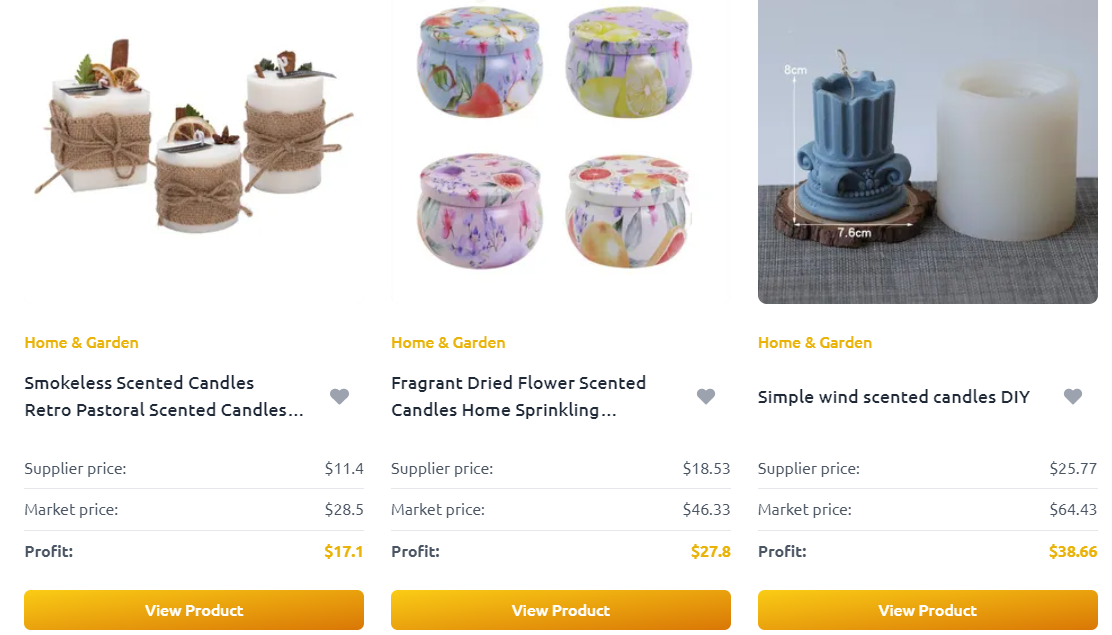 Scent candles are the most often used form of a candle. These candles are created using a variety of waxes, depending on the supplier's preferences.
Thus, these dropshipping candles are created by combining aromatic oils with candle wax to draw attention to the key elements. The candle burns with a lovely scent as a result of being lit.
Also, the product costs are around $11-25.7, and the selling price is around $28-64. This leads to profit margins of around 60%.
Also, the searches for scented dropshipping candles continue to grow according to Google Trends! 👇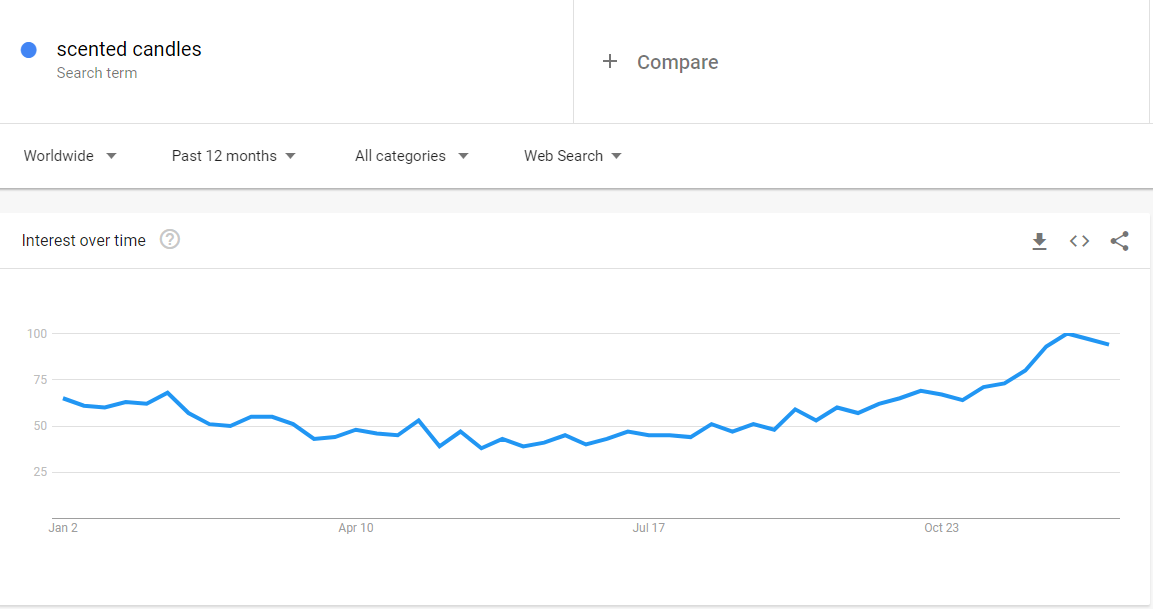 2. LED Candles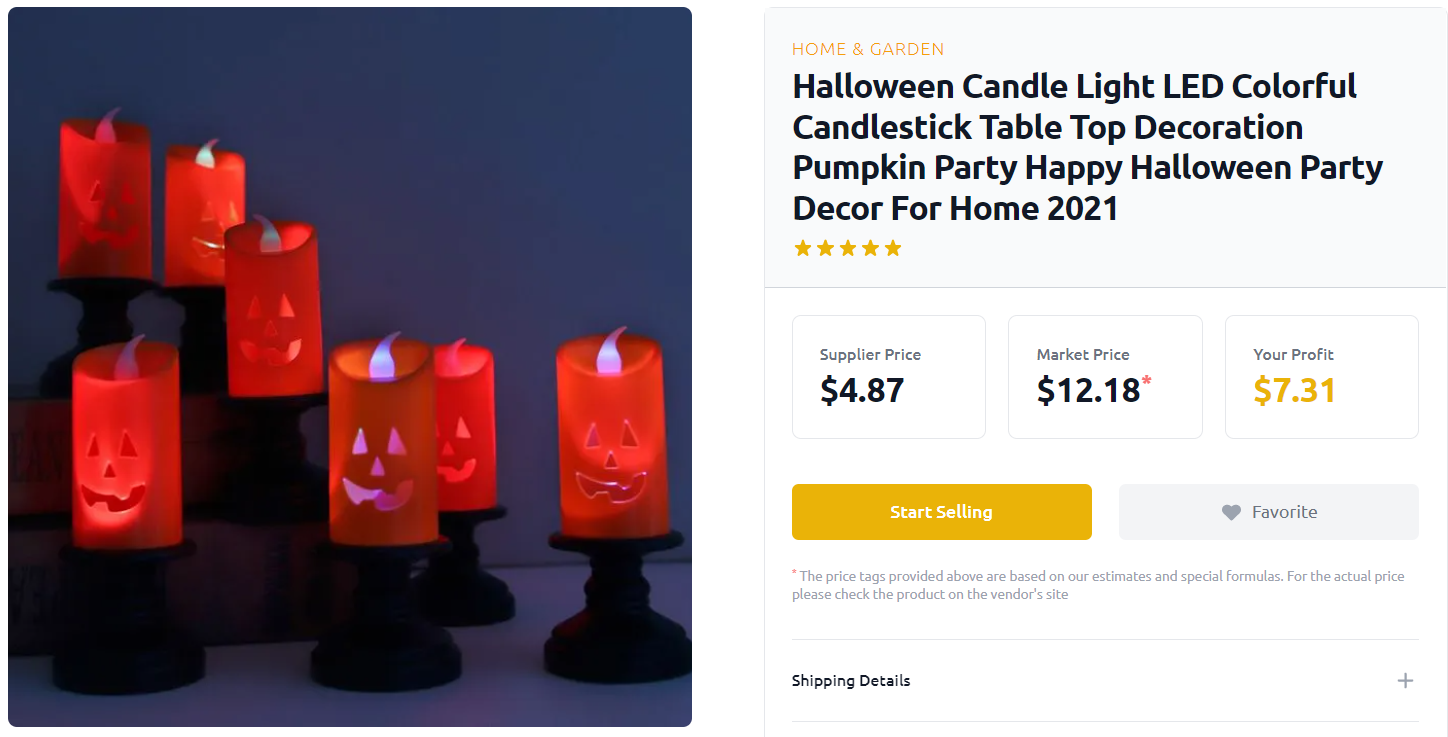 Flameless or LED candles are simple to install in existing fixtures since they are made of energy-efficient light bulbs.
They're perfect for chandeliers or wall sconces because of their ornamental look, multiple color temperatures, and dimmable features. Also, customers who wish to decorate are also big fans of these candles.
The profit margins of this candle dropshipping products are around 60%.
However, according to Google Trends, this product demand is not expected to rise in the period that comes. Also, it always has its ups and downs. 👇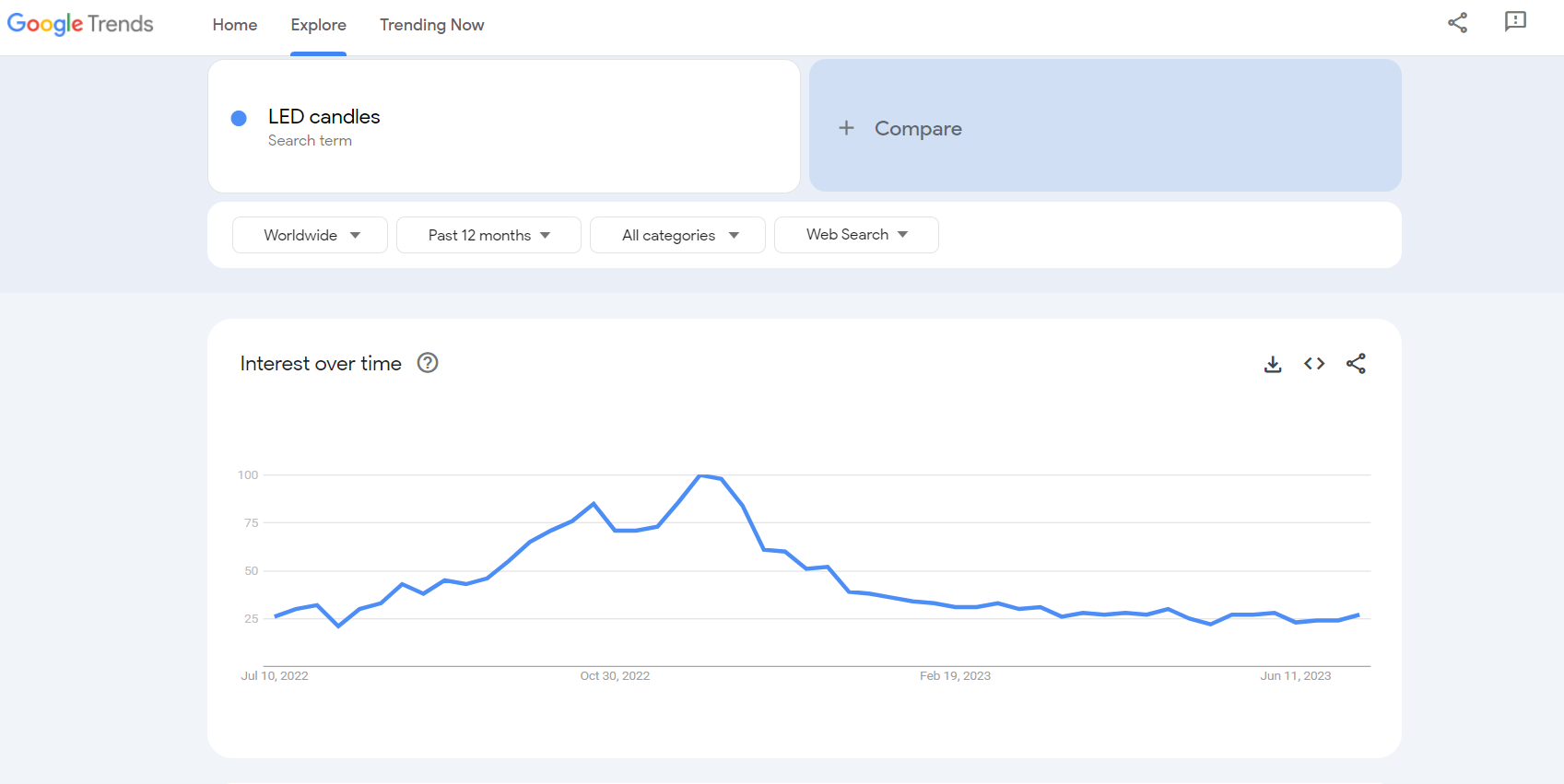 3. Soy Candles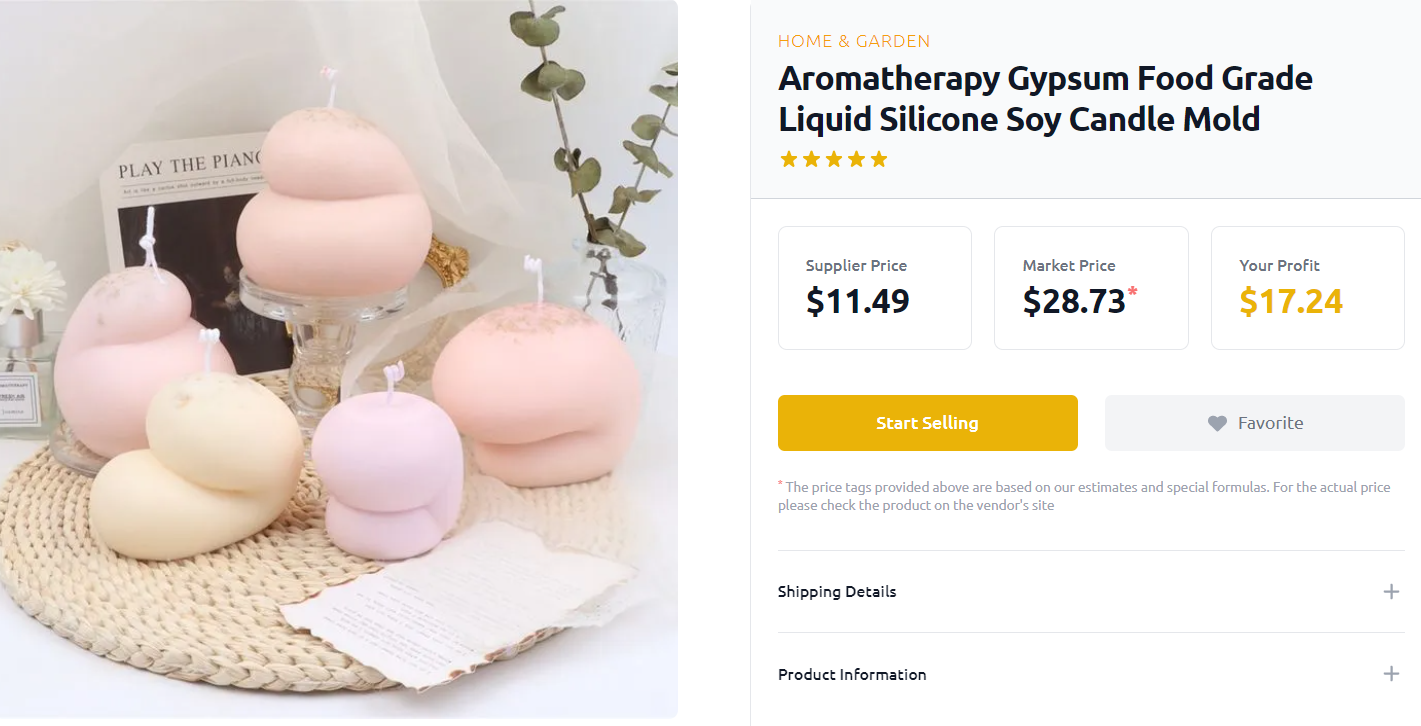 This kind of candle dropshipping is the most environmentally friendly choice available in the candle business since it is entirely renewable and biodegradable.
Soy wax is also more affordable since it burns longer than paraffin wax. Additionally, the flame burns cleaner and produces less soot than standard waxes on the market.
The product costs vary from $4.33 – 25, and this mostly depends on the candles' length or the form. Also, the selling prices are around $5-28. Thus, the profit margins are around 30%
Also, soy candle dropshipping demands are expected to grow in the next period. Check out Google Trends results. 👇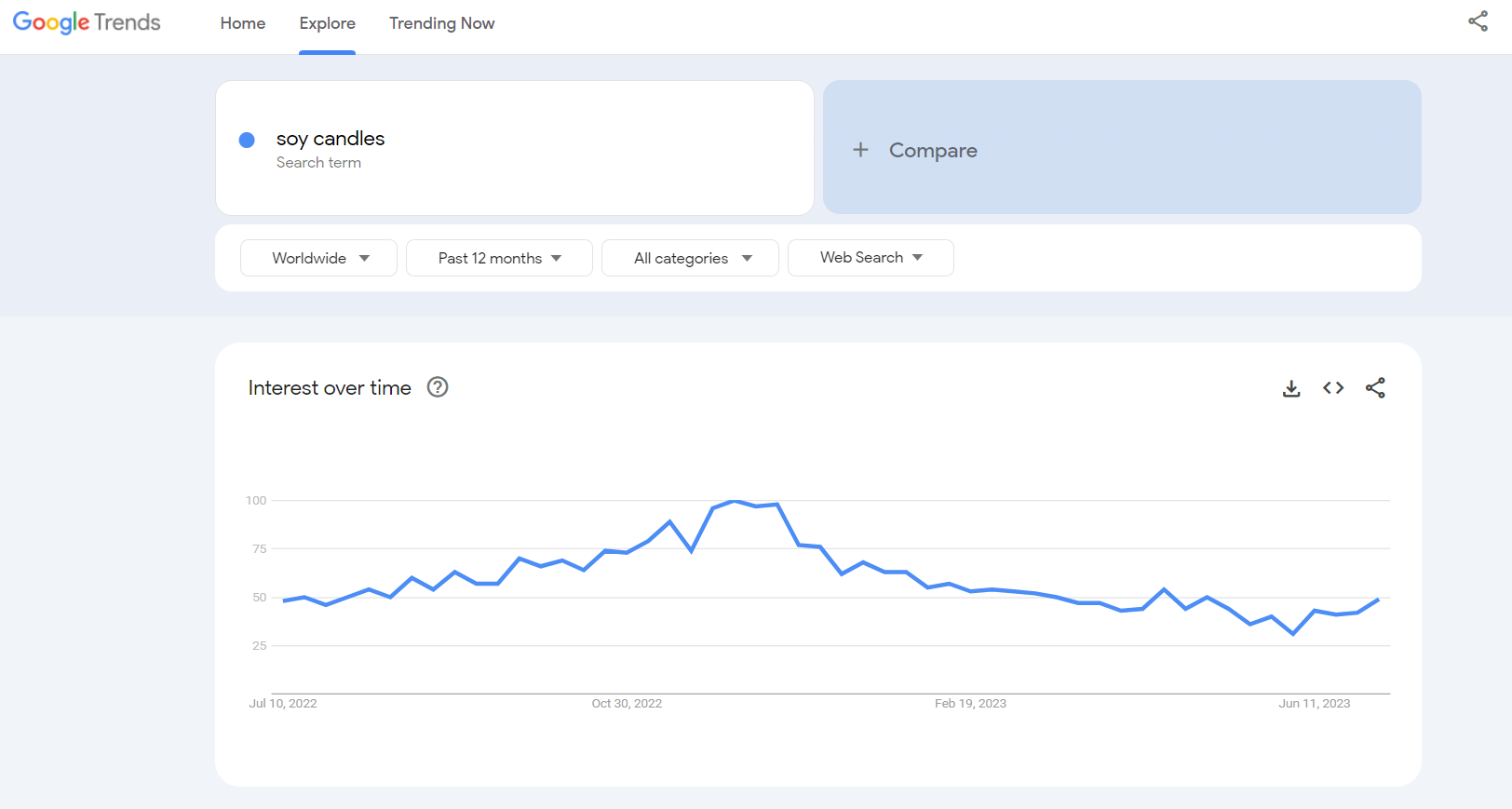 4. Pillars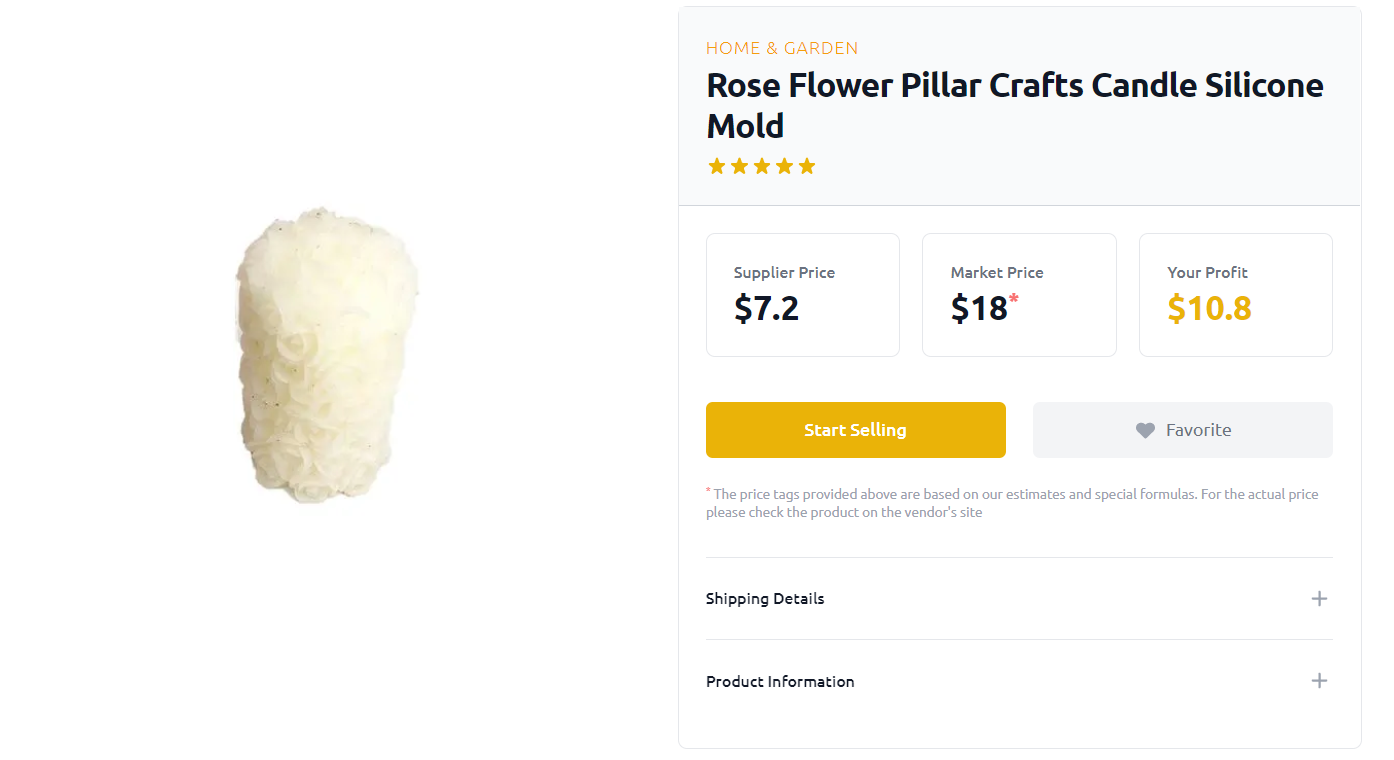 Pillar candles are mostly used as centerpieces and shelf decorations.
Because of their size, these candles burn for a very long period after being lit. Also, the amount of wax that is accessible to fuel the flame is what primarily causes their prolonged burn period.
According to Google Trends, these products' demand is constantly on the rise. Moreover, it is expected to grow!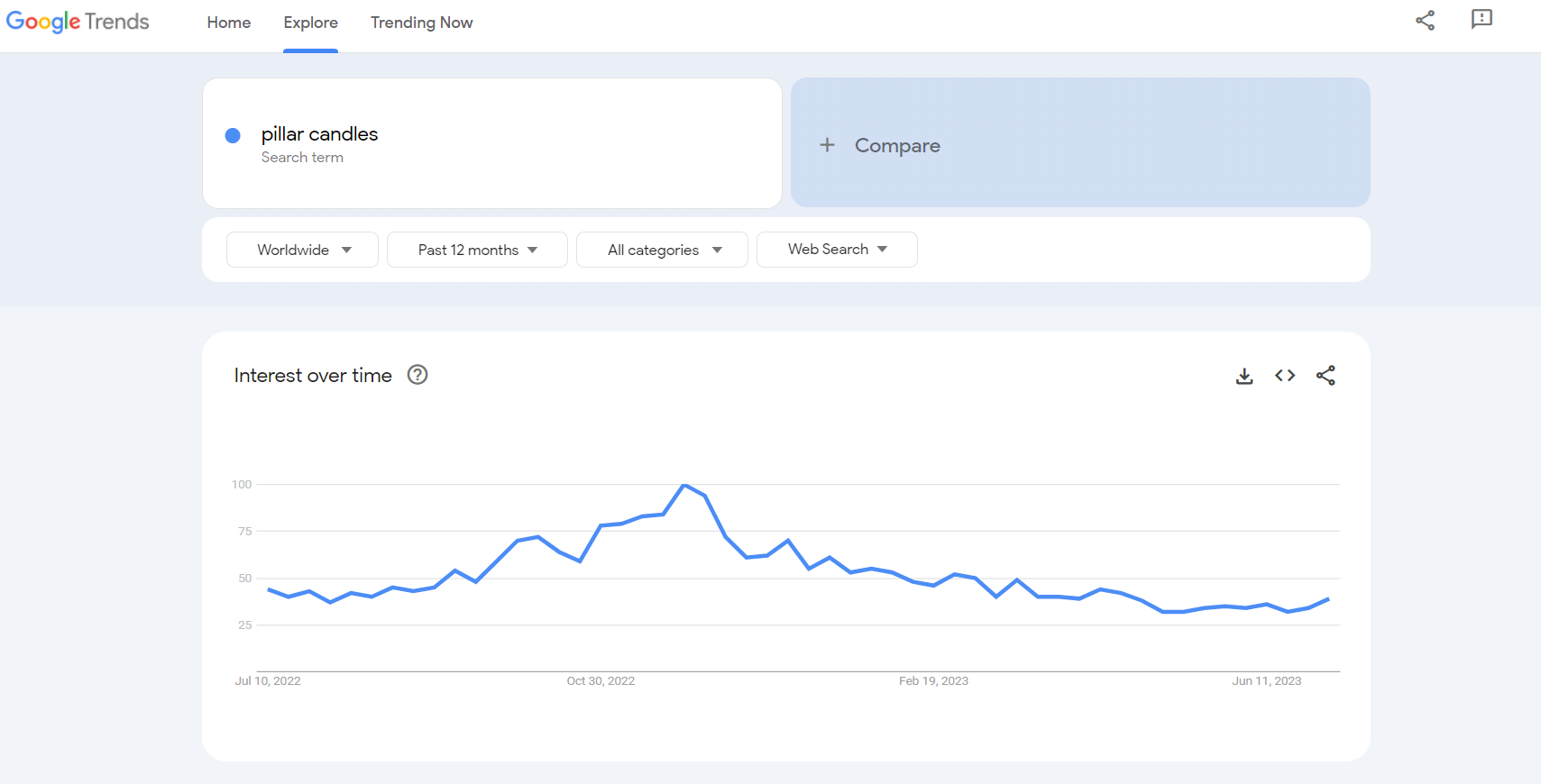 5. Birthday Candles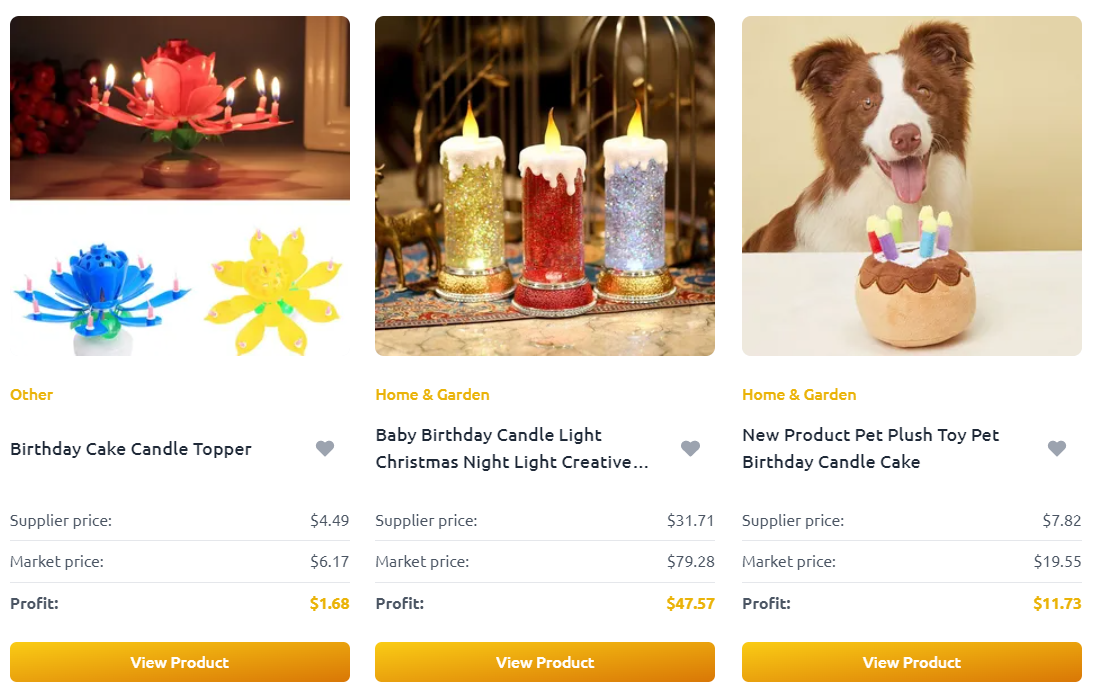 Last but not least- the birthday candles! You can sell these types of candles in a variety of colors and sizes. And of course, in numbers from 0 to 9, or maybe with "Happy birthday" letters, or more other decorative bday elements!
However, all of them sell well. That's why they are perfect candle dropshipping products. Not to mention that they are made of all kinds of wax.
Moreover, these products costs range from $1-18, and the selling prices are around $2-46. Thus, the profit margins are around 30% to 50%.
Also, I can see that these products' demand is always rising. Check the Google Trends results!👇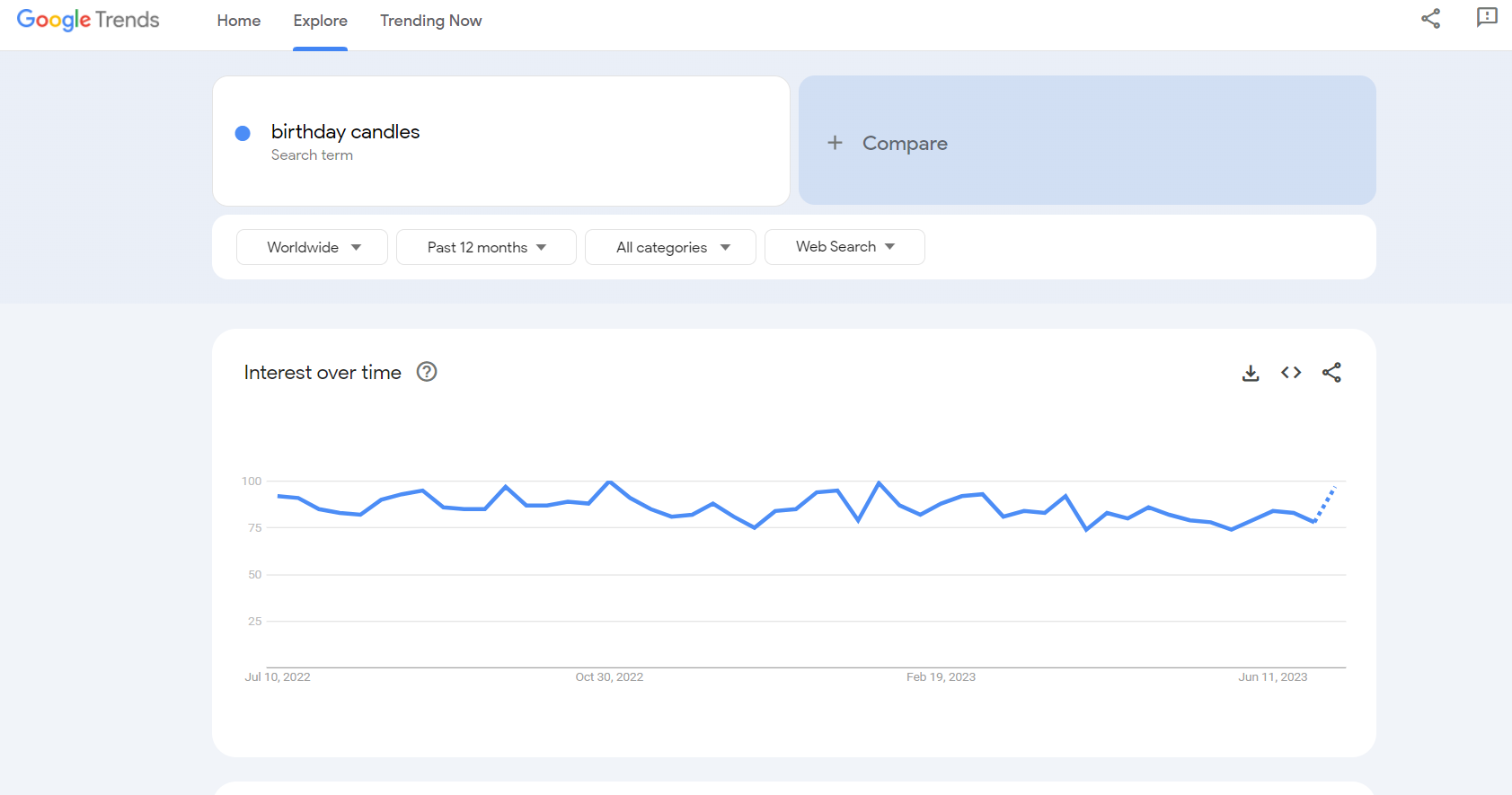 4 Tips To Start Dropshipping Candles
To keep it simple, the most important things you should consider about how to dropship candles, are the following:
1. Decide about your niche audience
First things first, as you already know, there are various types of candles you could offer. Thus, this leaves you with different types of customers.
Firstly, your target audience may differ according to their needs and taste. So, since there are a variety of candles to dropship, and also for different occasions, you must set it clear, what types of candles you will sell, and what type of customers you will serve.
Second, the target audience budget! You must consider that there are different customer segments according to their budget.
For example, if your customers have a tight budget you should consider offering candles at lower prices, maybe from $4-10.
2. Find Reliable Suppliers
Finding reliable suppliers is crucial for a successful candle dropshipping business. When it comes to dropshipping candles, having suppliers who consistently deliver quality products is key to building a reputable online business.
To find reliable suppliers for dropshipping candles, it is important to do some research. Hence, of course, you can do this by entering Google search and typing " dropshipping candle suppliers". But, how do you know which ones are trustworthy?
Thus, what I personally do is check on dropshipping platforms' supplier bases. For instance, Dropshipping.com has a huge supplier base with over 2000 suppliers to choose from.
Also, you can search the suppliers based on dropshipping niche, supplier location, shipping costs, and more.
Hence, once you find the suppliers, what I advise you to do is to order samples. This will allow you to assess not only the quality of the candles themselves but also the shipping timeline and packaging.
Hence, by ordering samples, you can ensure that the candles will arrive in good condition and meet your customers' expectations.
3. Decide where you will dropship candles
Next thing – your marketplace! When it comes to dropshipping candles, there are several sales channels that can help you reach a wider audience and boost your dropshipping sales.
What I recommend to you is building your own dropshipping store. Nowadays, building your dropshipping store is easy! If you have coding skills – nice, you can use WordPress and build it from scratch all by yourself.
➡ Website Builder
However, even if you don't have any coding skills there are various website builders from where you can choose a template and website elements and buttons with a drag-and-drop editor. One of the most popular platforms for dropshipping is Shopify.
Hence, another option is Wix, which offers a drag-and-drop website builder that is user-friendly and perfect for beginners. Plus, it also provides various e-commerce tools and integrates with popular payment gateways, making it simple to set up an online candle store.
💡 Tip: Learn about Wix Dropshipping 101: How to Start & Grow Your Wix Dropshipping Store.
For example, I am using Shopify as my website builder. Hence, it has various customization options. So, with their easy breeze drag-and-drop editor, I can move elements and icons. Hence, I can change colors, fonts, and more. Also, I can add or remove as many landing pages as I want.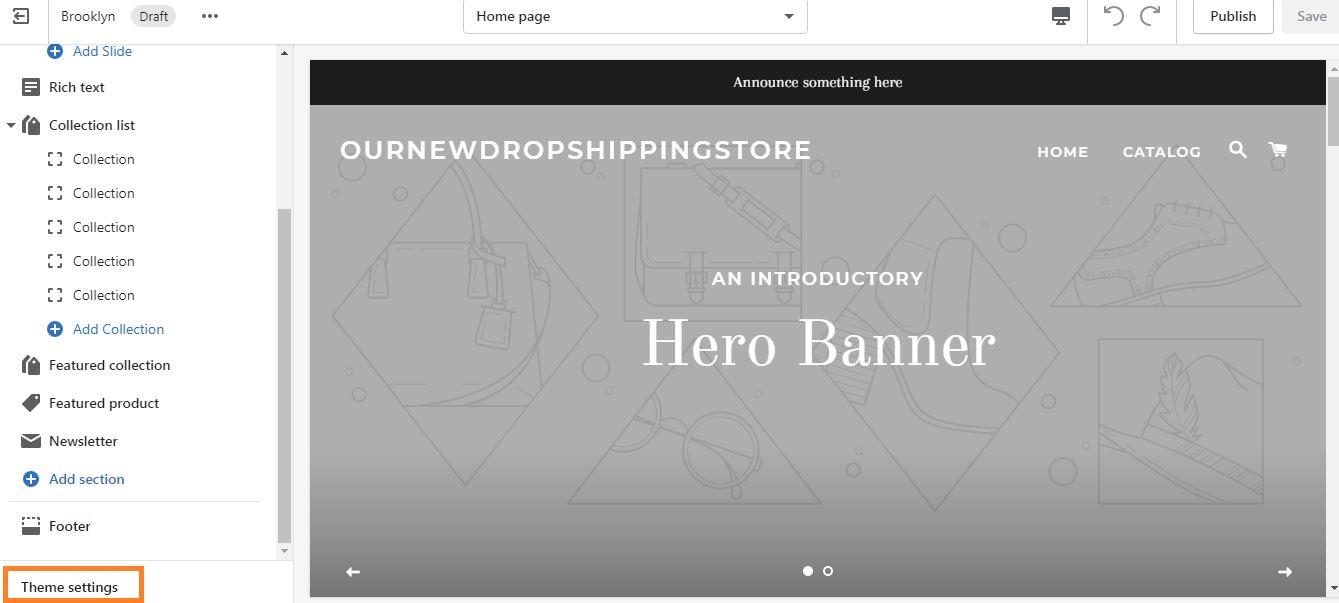 Plus, it has amazing free and paid pre-made themes to choose from.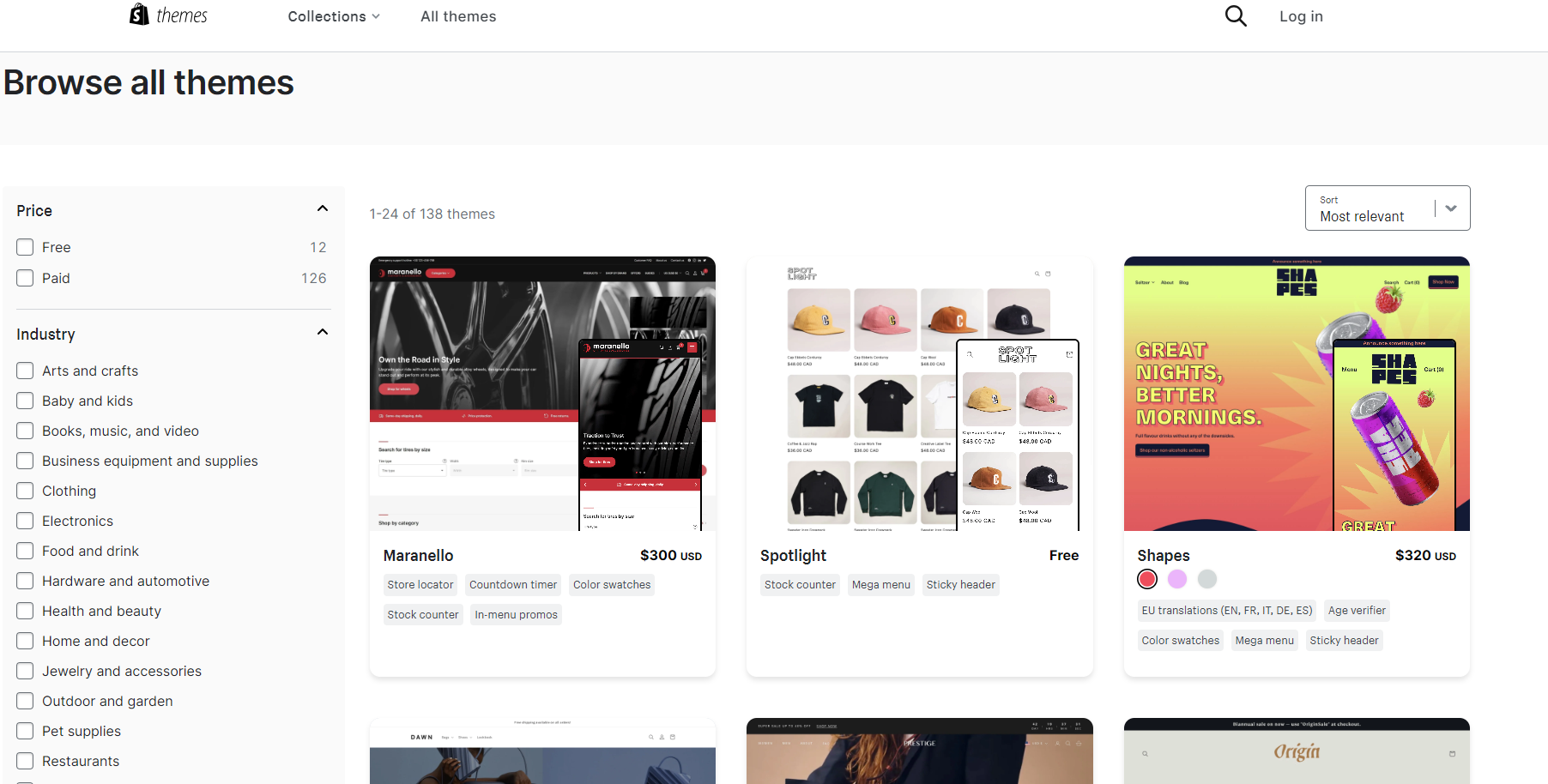 Also, check out the 11 Best Free Shopify Themes For Dropshipping Stores.
The best part? I can cancel my Shopify subscription whenever I want, and they won't delete my store. Also, I can even manage multiple Shopify stores from the same email address.
➡ Popular Marketplaces
Also, in addition to these dedicated e-commerce platforms, you can also sell candles on popular marketplaces like eBay and Facebook Marketplace.
Thus, eBay has a large customer base and allows you to auction or list your candles for sale. Facebook Marketplace, on the other hand, provides a platform where you can connect directly with local buyers.
Whatever you choose, keep in mind that your store design must be easy-to-navigate, eye-catchy, and highly converting.
4. Position your candle brand
Lastly, sales without its marketing are just like the Yin without its Yang! So, prior to building your dropshipping website, it's crucial to plan your dropshipping marketing strategy.
Firstly, you should consider ways to improve your SEO ranking and conversion rates. Conduct keyword research and optimize your website content, meta tags, and descriptions to improve your search engine rankings.
For instance, for this purpose, I find helpful Ubersuggest. Hence, I simply enter my product name on the Ubersuggest search bar, and they give me data about the specific keyword, like search volume, SEO difficulty, CPC, and other valuable insights. Plus, they suggest other keywords I can use.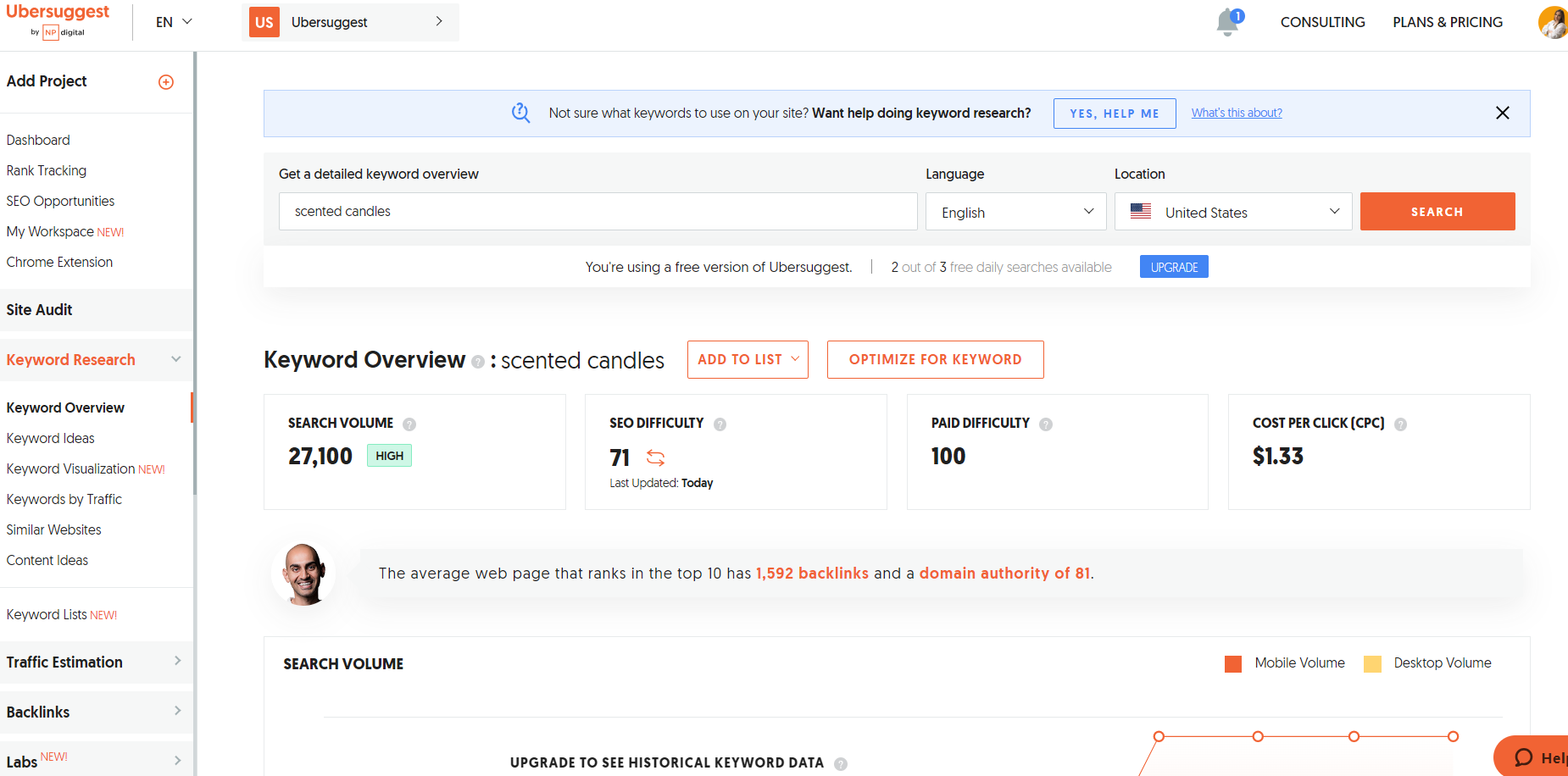 When it comes to dropshipping candles, I advise you to focus on relevant keywords such as "scented candles" or "custom candles" to attract your target market and increase organic traffic to your website.
However, what I highly recommend is not to underestimate the power of social media ads. For instance, TikTok's popularity nowadays is huge!
Also, utilize platforms like Instagram, Facebook, and Pinterest to showcase your candle products, engage with candle lovers, and build a loyal following. Post visually appealing content, run targeted ads, and collaborate with influencers to reach a wider audience.
Furthermore, build an email list of candle enthusiasts and regularly send out newsletters, exclusive promotions, and updates on new candle releases. Personalize your emails and use compelling visuals to capture your subscribers' attention and drive sales.
👉 Check out the 16 Best Email Marketing Tools For Shopify.
What's more, you can partner with influential candle builders or candle lovers to promote your products. Hence, influencer marketing is no joke today. So, their recommendations and reviews can greatly impact consumer purchasing decisions.
👉 Read about What Is A Digital Creator vs Influencer + How To Boost Your Brand?
FAQs- Dropshipping Candles In 2023
1. Is Dropshipping Candles Legal?
Yes, dropshipping candles is legal as long as you comply with all relevant laws and regulations, such as proper labeling, safety standards, and intellectual property rights.
Read about
2. Can I Make Money Dropshipping Candles?
Yes, you can definitely make money dropshipping candles. The candle industry is thriving, with a large and passionate customer base. Plus, the profit margins for dropshipping candles are around 50- 60%.
By tapping into this market and offering high-quality candle products, you can build a profitable dropshipping business.
3. Who Are The Best Suppliers For Dropshipping Candles?
As an avid candle lover and candle builder, I have thoroughly researched and tested various suppliers in the candle dropshipping industry. Based on my experience, one of the best dropshipping candle suppliers are Wax & Wick, Doba, Candle 4 Less, Ancient Wisdom, Smart Candles, etc.
4. What Is The Best Selling Channel For Dropshipping Candles?
When it comes to dropshipping candles, the best-selling channel would have to be online marketplaces. Platforms like Amazon, eBay, and Etsy provide a wide reach and a large customer base. Social media platforms, such as Instagram and Facebook, are also effective channels for selling candles online.
However, if you want to build your candles dropshipping brand I advise you to build your own dropshipping store for candles.
5. What Are The Best Candles To Dropship?
In my opinion, the best candles to dropship are scented candles. Candle lovers are always on the lookout for unique and fragrant candles that can enhance their home ambiance. Also, the product costs for scented candles are around $11-25.7, and the selling price is around $28-64. This leads to profit margins of around 60%.
6. Is candle business in demand?
Yes, the candle business is in demand. Based on Google Trends results, this product's interest over time is growing, and the demand is expected to grow even more.
Join the only community and resource hub you'll ever need to succeed with dropshipping
Find winning dropshipping products, learn marketing, download templates and engage with real dropshippers
Never pay for a "guru's" course again. See why 4543+ dropshippers joined us this year!
💡Try DSCOM Hub Now
Conclusion
Dropshipping candles is not difficult nowadays, you just need to choose your winning products, and trustworthy suppliers and build the best marketing strategy.
Need info about that? I got your back! Read my article about Candle Dropshipping, and get your answers!