How To Start Print On Demand Journals,Calendars, Notebooks
by
Aleksandra -
Aleksandra teaches marketing and management at various levels in High School. She writes about marketing, the economics and logistics of the dropshipping business and ecommerce in general.
Chief of Content Marketing
Are you interested in starting your own print-on-demand business? Do you have a passion for creating print on demand journals, planners, calendars, and notebooks?
With the rise in popularity of these products, now is the perfect time to turn your creative ideas into profitable ventures. In fact, did you know that the market for paper notebooks is projected to experience a substantial growth of $21,820.5 million from 2023 to 2027? Fantastic!
So, if you've ever wondered how to start your own print on demand business specializing in journals, planners, calendars, and notebooks, you've come to the right place.
In this article, I will guide you through the essential steps and provide valuable insights to help you turn your passion into a successful business venture. So, if you're ready to embark on this exciting journey, let's dive in and learn how to start your print-on-demand journey.
How To Start Dropshipping Print On Demand Journals? (My Approach)
Starting a print on demand business for journals, planners, calendars, and notebooks is an exciting venture. Here are my steps to get started:
💡 Tip: Also, check out the 13 Best Print On Demand Companies For Dropshippers In 2023.
➡ Choose The Print On Demand Journals Niche
Firstly, choosing a niche is essential. Consider your target audience and their interests to narrow down your options. Researching designs related to your niche is the next step. So, you can look for inspiration from different sources and gather ideas for your products.
For example, I also use Google Trends and type in a keyword to check on customers' interest and demand. So, let's try on "blank journals". As I can see, these products are constantly in demand. So, this is my first green light to continue my research.
💡 Tip: Read about Dropshipping Books – How To Sell Books Without Inventory.
➡ Choose Your POD Dropshipping Supplier
Next, you have two options for creating designs. You can either create them yourself or outsource the design work to professionals. If you choose to create the designs yourself, make sure to familiarize yourself with graphic design tools and techniques. If outsourcing, find reliable designers who understand your vision.
Either way, you are going to need a print on demand journals supplier. So, sign up for an account with a print on demand site. Look for platforms that offer a wide range of customization options, excellent print quality, and reliable shipping times.
Plus, consider factors such as shipping costs, delivery times, and international shipping options when selecting a platform.
For instance, I use the Dropshipping.com supplier directory for finding POD suppliers. They offer a free directory of over 2000 trustworthy suppliers for you to choose from, and lots of them are print on demand. Plus, they give me insights into suppliers prices, location, services, MOQ's, and more.
➡ Set up Your Dropshipping Store
Next, you require a location for your dropshipping merchandise, which is your dropshipping store. In my personal experience, I utilize website builders to construct a store.
This approach saves me time and energy while still achieving an impressive appearance. Therefore, in my opinion, Shopify emerges as the leading choice.
This platform offers a user-friendly interface and offers a wide range of visually appealing themes, which are available in both free and paid options, for your dropshipping store.
💡 Tip: Check out the Debutify Shopify Theme Review: Is Debutify The Right Theme for Dropshipping?
Plus, they have various customization options, so you can arrange things as you want.
Once you have created or outsourced your designs, you can upload them to your dropshipping store.
👉 Learn How To Set Up Your First Store On Shopify [No.1 Beginners Guide].
➡ Promote Your Dropshipping Store
This step is a MUST! There's no sales without marketing dear dropshipper.
So, once you have established your online store and completed your print on demand calendars, the next crucial step is to attract customers. Fortunately, there are numerous marketing techniques at your disposal to drive traffic to your e-commerce store.
To commence, I highly recommend incorporating search engine optimization, social media advertising, email marketing, and paid promotions. These strategies will help increase your online visibility and reach a wider audience, ultimately driving more potential customers to your store.
👉 Check out the 10 Best TikTok Ad Spy Tools [Honest 2023 Review].
Moreover, you can optimize your sales by implementing effective marketing tactics such as cross-selling, up-selling, and offering promotional codes. These techniques encourage customers to purchase additional products or upgrade their purchases, leading to increased revenue.
Furthermore, I suggest integrating video marketing into your dropshipping marketing strategy. Utilizing videos allows you to visually showcase your dropshipping products in an engaging manner, highlighting their features, and benefits, and demonstrating how to use them effectively.
Lifetime deal: Get all-access to everything on Dropshipping.com
Access all DSCOM features, resources, courses, live workshops, discounts, winning products, weekly deep dives, directories and all future updates under all-in-one dropshipping HUB.
DROPSHIPPING IS A REAL BUSINESS, DON'T DO IT ALONE. 4553 MEMBERS ALREADY JOINED. YOU CAN PAY OFF YOUR SMALL INVESTMENT WITH JUST 2 SALES ON YOUR STORE.
Grab the deal before it's gone
21 Places to Find Customizable Print on Demand Journals, Planners, Calendars and Notebooks
Blurb is a company based in California, USA that specializes in personalized journals, books, and notebooks. It was founded in 2005 and has since printed and delivered over 200 million books.
Furthermore, getting started on Blurb is completely free, and once you become a member, you can utilize their tools to customize the design of your project. Plus, in their product listing, you have various print on demand notebooks to choose from, like travel journals, yearly journals, personal notebooks, and others.
In addition, Blurb offers a variety of cover options, including Hardcover ImageWrap, Hardcover with a dust jacket, and softcover options. All journals feature 70lbs uncoated paper, and you can choose from sizes of 5×8 inch, 6×9 inch, and 8×10 inch, with a maximum of 480 pages.
Moreover, Blurb provides plugins for Adobe Photoshop, Lightroom, and InDesign, allowing for seamless integration with these programs. This means you can easily connect with other eCommerce platforms using their API.
Pricing & Shipping
Lastly, production at Blurb typically takes 4-5 working days, and pricing for their products starts at $14.67. The cost of shipping is determined by their shipping estimate tool, and there is no fee for dropshipping subscriptions.
Anyone with a creative mindset can utilize Lulu as a platform to bring their business ideas to life. Hence, you can effortlessly sell your products on various platforms including Barnes and Noble, Amazon, and Lulu's own marketplace.
This supplier for dropshipping provides all the necessary tools for individuals to design and produce their own personalized journals, notebooks, planners, textbooks, magazines, novels, and more. In fact, you can create your own design, or you can use their pre-made templates.
Additionally, Lulu offers a straightforward and user-friendly publishing process, enabling anyone to easily upload their content, customize their book or product, and make it available for purchase.
Lulu employs cutting-edge printing technology to ensure the production of high-quality printed materials. They offer a variety of paper options and binding styles, guaranteeing that the final product meets the expectations of customers.
Similar to other print on demand companies, Lulu seamlessly integrates with popular e-commerce platforms like Shopify and WooCommerce.
Pricing & Shipping
Fortunately, they ship to over 150 countries worldwide within a timeframe of 3-5 working days. Moreover, there is no minimum order quantity required.
The cost of their products starts as low as $2.18, and there is no membership fee required. However, Regarding pricing, it is difficult to provide a specific figure as it depends on the nature of the publication.
To minimize delivery time, Lulu has established facilities in Europe, the U.S., and Canada.
Camaloon was established in Spain in 2011, specializing in the production of personalized products that can be printed on demand. Their extensive range includes notebooks, calendars, wall clocks, wall paintings, and more.
I consider Camaloon to be one of the top providers of print-on-demand journals due to its diverse selection, quick delivery, and exceptional print quality.
The platform offers over 30 journal models with various binding options such as spiral, hardcover, and softcover.
Moreover, you also have the choice of pocket-sized, A7, A6, or A5 notebook sizes, with the option to include a pen. Additionally, the print on demand journals available on their platform feature plain or lined interior pages.
What sets them apart is their trusted clientele, which includes big names like Airbnb and Zara. With Camaloon, you can expect high-quality products that are perfect for promotional purposes.
Pricing & Shipping
Camaloon uses reputable postal and logistics service providers like UPS and DHL for order delivery. They also offer customizable delivery options to cater to individual preferences.
The cost of their products starts from as low as $0.64. While shipping costs are not readily available on their website, you can inquire about them.
It's worth noting that for countries outside the EU and the US, delivery fees may be slightly higher. It is important to mention that Camaloon does not require any membership fees.
PersnicketyPrints, established in 2010 in Orem, Utah, is an exclusive online photo lab that delivers an exceptional customer experience for digital photos.
They specialize in on-demand printing for personalized journals, wedding cards, gift cards, and more.
Additionally, they provide comprehensive tutorials and instructional videos to assist customers in placing their orders based on their specific requirements.
Furthermore, their print on demand journals are available in a single size, measuring 6*8 inches.
Pricing & Shipping
For orders exceeding $50, they offer complimentary standard shipping when customers use their promotional code. Also, shipping times may vary between 2-10 business days.
The pricing of products starts at $15, and the shipping costs start at $8 within the United States and $19.99 for international shipping. Also, there are no membership fees.
MCRL Overseas Group has established itself as the premier choice for lifestyle brands and dropshippers seeking custom journals for over 15 years. This Ontario-based printing company specializes in journal printing, as well as planner and book printing, custom pens, and promotional products.
Furthermore, they provide personalized packaging options and a selection of gift boxes to suit your preferences. They also offer free product samples. It's worth noting that MCRL prioritizes the use of eco-friendly materials in the production of their print on demand journals and print on demand notebooks.
However, it's important to consider that this supplier has a minimum order requirement of 500 pieces per order, with limited options for smaller orders of 300 pieces, which may pose a challenge for startups.
Pricing & Shipping
Unfortunately, pricing and shipping details are not readily available, as you will need to request a quote after selecting your desired items. Additionally, there are no membership fees associated with their services.
ArtofWhere is a Canadian company that specializes in print on demand dropshipping. They produce high-quality, hand-bound notebooks with all-over prints on acid-free paper and laminated covers, ensuring exceptional resolution.
They offer a diverse range of notebook options, including spiral notebooks with ruled lines, spiral notebooks with blank pages, softcover notebooks, and hardcover journals with blank pages.
Also, While their print on demand notebooks come with 48 sheets, customers have the opportunity to personalize the first page with their own designs.
With a wide range of integration options with platforms like Shopify, WooCommerce, Etsy, and BigCartel, ArtofWhere offers convenience and flexibility for you and your dropshipping business.
One of the advantages of using ArtofWhere is their customized labeling and packaging services. This allows you to create a cohesive brand experience for your customers.
Pricing & Shipping
When it comes to shipping, AQW international orders typically arrive within 10-13 working days, with a production time of approximately six days.
Moreover, orders above $100 receive an automatic tracking number for international shipping.
However, for orders below that threshold, customers have the option to pay extra for a tracking number, or they can choose to have their order shipped without one.
The cost of products starts at $14 for retail, $8 for wholesale, and $10 for dropshipping.
On the other hand, shipping costs vary, with prices starting at $14.19 for US orders, $3.56 for Canadian orders, and $78.88 for international shipping.
The best part is that ArtofWhere does not require any membership fees, making it accessible for all customers.
Additionally, ArtofWhere has no minimum order requirements, except for wholesale orders, making it accessible for businesses of all sizes.
StationeryHQ is a small, family-operated business located in the San Francisco Bay Area that specializes in creating print on demand notepads, journals, spiral notebooks, and planners using digital print-on-demand technology.
This print on demand supplier offers blind dropshipping services, meaning that they can ship products directly to customers without any branding or information about StationeryHQ. Additionally, they provide wholesale discounts ranging from 30% to 50% for customers who spend between $400 and $800 per month.
Furthermore, StationeryHQ provides customers with product templates and instructional videos to help them create their desired designs. However, it is important to note that they do not have integrations with popular eCommerce platforms and do not offer personalized packaging and labeling options.
Pricing & Shipping
When it comes to pricing, StationeryHQ does not charge any membership fees, and their product costs start at $19. Shipping costs may vary, so it is recommended to contact UPSP for more information.
However, with their fast production time promise of 2 business days for most products, StationeryHQ delivers excellent service and quick turnaround.
Moo, established in 2006, is a UK-based company with multiple offices in the US. Its primary focus is selling print-on-demand items, including softcover bullet journals, business cards, hardcover notebooks, flyers, and more.
In addition to printing on stationery, this platform allows you to create business cards and advertising materials for your company.
Also, you can upload files from your computer or import them from Etsy and Flicker, although the platform only supports image formats such as JPEG, PNG, and PDF.
Furthermore, their print on demand journals come in various colors, with dotted or lined layouts for the pages. Plus, their journal pages are crafted using Munken Kristall or Colorplan paper. Additionally, this print on demand calendars supplier offers customized packaging and provides free product samples.
They offer business-specific solutions, including brand templates and access to expert design teams.
Regrettably, integration with other eCommerce platforms is not possible. Moreover, the minimum order quantity for journals is 100 pieces, while for notebooks it is 50 pieces.
Pricing & Shipping
Regarding pricing and shipping, the cost of products starts at $10 for softcover journals and $24 for hardcover notebooks. However, to determine your total order cost and shipping expenses, you will need to use the cost calculator.
Fortunately, no membership fees are required.
Bookblock is a leading print-on-demand supplier that specializes in producing personalized notebooks, journals, weekly planners, and diaries in large quantities.
Based in the United Kingdom, this company offers a diverse selection of customization choices that will provide you with high-quality products tailored to your business needs.
You can select from a variety of materials, colors, bindings, and covers, as well as have the option to include customized printing on the inside. They have a separate website dedicated to bulk notebook orders and book deliveries, and they also offer custom packaging solutions.
Also, the price range for print on demand notebooks is between $6 to $14.
Pricing & Shipping
It's important to note that this supplier of print on demand journals requires a minimum order quantity of 50 pieces and currently only ships within the UK.
Also, this dropshipping supplier offers three pricing plans starting at $5.99/month. 👇
Teelaunch is an American wholesale dropshipping company specializing in print on demand planners, journals, notebooks, etc
This provider of print on demand (POD) services seamlessly integrates with popular eCommerce platforms such as Etsy, Shopify, BigCommerce, WooCommerce, and others that support API integration.
Teelaunch offers a user-friendly platform that empowers you to effortlessly create and personalize your own products. Utilizing cutting-edge printing technology, Teelaunch ensures exceptional quality and durability, resulting in highly satisfied customers.
Moreover, you have the freedom to add your own branding and artwork, allowing for the creation of a distinctive and customized product line.
With Teelaunch's international shipping services, you can extend your market reach and cater to customers worldwide. It is important to note that international shipping is limited to Australia, Canada, Spain, and the United Kingdom.
Pricing & Shipping
The cost of Teelaunch products varies depending on the product type, order size, and any additional features added. For print-on-demand journals, prices start at $7.75.
Teelaunch takes approximately 3-6 working days to produce items, followed by thorough checking, packaging, and worldwide shipping. Fortunately, Teelaunch operates warehouses in the United Kingdom, the United States, and Canada.
Shipping costs range from $4.75 to $6.50 for the United States, and $10 for international shipping to select countries. Additionally, there is a fulfillment services fee that varies based on order size and location.
To estimate the cost of your project, Teelaunch provides an online pricing calculator. The best part is that there are no membership costs associated with using Teelaunch's services.
Booklogix is a company based in Georgia, USA, that caters to independent dropshippers, publishers, authors, and professionals who require assistance with the printing, publishing, and marketing of their books.
Their planner and journal printing are available in multiple sizes, like 5×8″, 5.5×8.5″, 6×9″, 7.5×9.25″, 7×10″, 8×10″, and 8.5×11″. However, they offer custom sizes as well.
Additionally, this dropshipping supplier offers discounted prices ranging from $85 to $600 off for select products. They also provide a sample copy of the desired finished product.
Furthermore, the Booklogix team can assist in selling products on Amazon or through personal websites.
Pricing & Shipping
The pricing and shipping details require a quote for each desired product, which can be inconvenient. There are no membership fees required.
Additionally, information regarding minimum order quantities (MOQ), return policies, and frequently asked questions (FAQs) is not available on their website.
SmartPress caters to wholesale buyers and dropshippers by offering a wide range of fully customizable print on demand calendars in various formats. These formats include desk calendars, magnet calendars, saddle stitch calendars, spiral coil calendars, and wire coil calendars.
After submitting your design, you will receive a digital proof sample within one business day, and if desired, a physical sample within 4 days, accounting for shipping time.
All purchases must be made in bulk, with a minimum order quantity of 50 copies. The majority of orders are shipped within 4 business days.
Pricing & Shipping
The prices for print-on-demand journals vary from $1.30 to $5 per piece. Additionally, there is a minimum order quantity requirement ranging from 50 to 100 pieces.
Regarding shipping, it starts at $15.50 and is typically fulfilled within 4 days of placing the order. However, please note that if you request hardcopy samples, the delivery time may be extended.
With a rich experience of over 36 years in the industry, Printland has established itself as a trusted name. What sets Printland apart is its complete customization options for print on demand calendars.
They understand that each customer has unique needs and preferences, and they cater to that by offering a wide range of customization options. Whether you want to add your own photos, designs, or logos, Printland can do it all.
Another advantage of Printland is its low minimum order quantity of just 15 units, which allows both individuals and businesses to order personalized calendars in smaller quantities.
One limitation I found with Printland is that there is limited upfront information available about their shipping costs. To get a clear idea of the shipping costs, it is best to contact their customer service directly.
Pricing & Shipping
To get information about pricing and shipping, you must contact their sales team.
When it comes to print on demand providers, WhiteWall stands out for its exceptional design and award-winning quality.
As someone who values good aesthetics, I appreciate that WhiteWall offers extensive customization options for photo calendars.
Also, WhiteWall provides a customizable 13-page photo calendar, allowing you to personalize it according to your preferences.
Thus, you can choose from 12 different formats and five types of paper, including natural, premium silk matte, glossy finish, textured, and uncoated matte paper.
What's even better is the vast range of colors and fonts that WhiteWall provides, giving customers the opportunity to truly make their calendars their own. So, you have an extensive collection of 92 fonts.
Pricing & Shipping
This dropshipping supplier does not have MOQ requirements. Also, the product costs start at €13.60.
When it comes to shipping, WhiteWall offers worldwide shipping with USPS, FedEx, and TNT.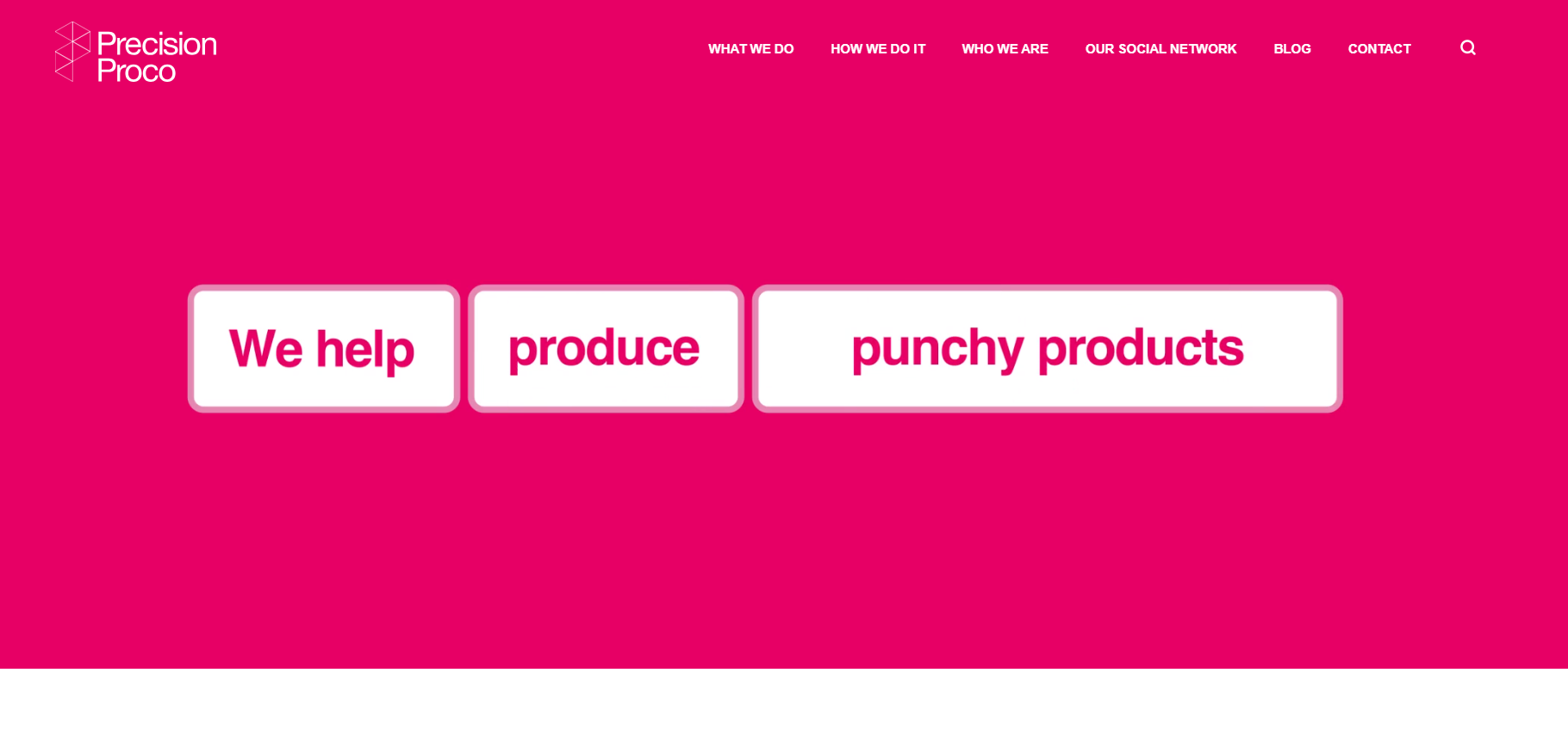 Prime is a print-on-demand company that offers a range of features and benefits for customers looking to create custom calendars.
One of the standout features of Prime is its all-in-one customer management system, which makes the entire process seamless and convenient.
Not only do they handle shipping and returns, but they also provide various printing methods to suit different needs and preferences. So, they offer digital printing, INKJET printing, large formats, LITHO printing, and more.
However, it's important to note that Prime offers a limited selection with only two types of calendars available. Thus, you only can customize wall and desk calendars.
While this may be sufficient for some customers, others may prefer a wider range of options to choose from.
Pricing & Shipping
Additionally, pricing transparency is a concern as Prime does not provide clear information on its website about the cost of its calendars, making it difficult to assess the affordability of its services.
When it comes to print-on-demand services for desk and wall calendars, Contrado is a reliable and fast option. With their Shopify integration, it's easy to set up and sell your own custom calendars.
Contrado provides a comprehensive range of personalized calendar printing services. The company presents customers with the opportunity to fully customize their calendars, including 13 tailor-made pages. Within this selection, one page serves as the cover page.
In addition to its exceptional printing services, Contrado also offers dropshipping and wholesale options for online businesses.
And if you're environmentally conscious, Contrado's eco-friendly printing practices make it a great choice.
Pricing & Shipping
The pricing for these customizable calendars starts at $39. Once you have finalized your design, the calendar will be promptly printed and dispatched within a mere 2 days. Also, the shipping costs start at $9.75.
As an added bonus, if you choose to purchase 2 calendars, you will receive an additional calendar completely free of charge.
The best part is that there is no minimum order quantity (MOQ) for dropshipping. However, opting to buy in bulk will unlock a substantial discount.
Printenbind's print on demand calendars service offers complete customization options. Hence, every aspect can be personalized, including the number of pages, color choices, desired quantity, shipping preferences, and even the option for borderless printing.
The best part is that you have full transparency on pricing based on your selections. For example, a 13-month calendar with full-color printing and mail delivery is priced at €13.61.👇
Also, a big PLUS for their customer service. If you need assistance, Printenbind provides multiple support channels, including live chat, email support, and a dedicated phone number.
Pricing & Shipping
This dropshipping supplier requires no MOQ. Also, their print on demand calendars prices start at around €13 for a 12-month full-color calendar.
Also, they assure you to deliver fast and process orders fast. However, there's no precise timing. And, shipping costs depend on the shipping method you choose.
Hence, you can check their shipping details and pricing here.
I find Askprint to be an excellent option for print on demand calendars.
They offer a wide range of customization options, making it easy to create the perfect calendar for any occasion. With their design templates, you can easily personalize your calendar with photos, texts, and graphics.
If you prefer a more custom design, Askprint also allows you to upload your own artwork or design from scratch. The quality of their finished products is top-notch, ensuring that your calendar will look professional and beautiful.
On the other hand, AskPrint offers a wide selection of over 100 calendar design templates for you to choose from. So, you also have the option to request a custom calendar design created by our talented design team.
What's more, before giving the final approval for your design, you will receive a sample to ensure it meets your expectations.
Furthermore, for orders exceeding 100 calendars, both the design process and sample production are provided at no cost to you.
Additionally, Askprint offers different paper types to choose from, allowing you to select the one that best suits your needs. Whether you're looking for a glossy finish or a more classic matte look, they have options available.
Pricing & Shipping
If you want to learn about the pricing options, you must request a quote.
Also, their shipping is a bit pricey, starting from $12. And, you have free shipping for orders with over 50 calendars.
Gooten is a platform that offers a diverse range of customizable products in various dropshipping niches such as print on demand planners, journals, calendars, fashion, clothing, home and lifestyle, wall decor, and baby items.
👉 Check out the Top 12 Print on Demand Jewelry Companies in 2023.
They have established partnerships with manufacturing facilities worldwide, in addition to their primary headquarters in New York, to cater to customers in more than 70 locations across the globe.
👉 Learn about T Shirt Dropshipping: The Ultimate Guide To Sell PoD T-shirts.
Gooten specializes in producing elegant wall calendars that offer complete customization options. These calendars comprise 14 pages, including a cover page, 12 monthly pages, and an additional page for the following January.
Gooten exclusively utilizes the Inkjet Digital printer for printing, which may be limiting for those seeking alternative printing methods.
The platform is designed with a user-friendly interface specifically tailored for beginners. Also, it seamlessly integrates with popular ecommerce platforms like Shopify, BigCommerce, WooCommerce, Etsy, and their own API.
What's more, they offer an automated order tracking system that handles the entire order process, from processing to production and shipping, allowing you to focus on your business.
Pricing & Shipping
No sign-up fee is required, and you can begin selling by providing your information to the company.
Also, they also offer a convenient calculator within their platform to help you determine the product cost and potential profit.
Furthermore, Gooten provides a flat-rate shipping option for all their products, ensuring transparency and eliminating any unexpected expenses.
Hence, they offer global shipping which can take between 4-30 days via UPS, FedEx, DHL, and USPS. And for the US, shipping can take from 2 to 12 days.
VistaPrint offers a variety of calendar options, including wall, magnetic, desk, and poster calendars, each available in different sizes and shapes.
The minimum order quantity (MOQ) for their calendars is just 1, except for desk calendars which have a MOQ of 10. Also, this dropshipping supplier integrates seamlessly with Shopify.
When you order a calendar from VistaPrint, you receive a personalized 13-page calendar. You have the freedom to choose which month to start from and the design for each page. If you're not confident in your design skills, VistaPrint has a highly professional design team that you can rely on for assistance.
Furthermore, VistaPrint provides fast processing and offers custom dropshipping branding solutions.
👉 Read about the importance of Branded Dropshipping: Best Tactics For Building A Strong Brand?
Pricing & Shipping
In terms of pricing and shipping, VistaPrint's calendar prices start at around $2, with shipping costs starting at $5.99. Products are shipped within a week.
👉 Also, read about their shipping options in more detail here.
💡 Tip: Read about Print on Demand Dropshipping: Apliiq vs Printful – Which is Better?
SuperiorPOD is a family-owned and operated custom photo calendar print-on-demand publisher based in the United States.
Since its establishment in 2007, it has experienced remarkable growth and has gained recognition from notable clients such as Google, Roku, Comcast, Catalyst Games, and others.
The calendars consist of 13 pages, including 12 months and a cover page. Each page allows you to provide your own photo, and if you need assistance with design, the company offers reusable design templates.
To place an order, you are required to upload a photo for each page. Prior to printing the physical copy, the company will send you a digital sample for your approval.
It is important to note that this dropshipping supplier does not provide order fulfillment or personalized branding.
However, you have the option to grant SuperiorPOD limited access to your selling platform, enabling them to assist with order management.
Pricing & Shipping
In terms of pricing and shipping, the print-on-demand calendar prices start at $18.99 and shipping costs begin at $10. The platform also offers worldwide shipping.
Also, their standard shipping takes 15-35 business days to ship the products. On the other hand, the rush shipping takes 3-7 days, while the super rush shipping is around 1-4 days.
While the minimum order quantity is 1, prices decrease for bulk orders.
Top 5 Print On Demand Journals For Dropshipping
1. Hardcover Notebook with Puffy Covers
Hardcover notebooks are an excellent option for print on demand services due to their durability and professional appearance. These notebooks are made with a sturdy cover that provides protection to the pages inside, ensuring that the content remains intact even with regular use.
This makes them ideal for customers who want a long-lasting and reliable notebook. Also, your customer base is broader. Hence, they give off a sense of sophistication and elegance, making them suitable for business professionals, students, or anyone who appreciates a polished and stylish notebook.
Also, with the customization options available, you can make as many designs as you want, and cater to different customer needs. Plus, they come in different sizes and styles.
In terms of pricing, the cost of hardcover notebooks for print on demand can vary depending on factors such as the size, number of pages, and any additional customization options. Generally, the pricing may range between $4 to $20 per piece.
Also, based on Google Trends results, this product demand is constantly on the rise. Plus, right now is at its highest.
Spiral Notebook
Spiral notebooks are a popular type of notebook characterized by their spiral binding, which allows for easy flipping of pages and lays flat when opened. They typically have a durable cover made of materials such as cardstock or plastic, protecting the pages inside.
These notebooks come in various sizes, ranging from small pocket-sized options to larger ones for more extensive note-taking.
One of the key reasons why spiral notebooks are suitable for print on demand is their versatility. They can be customized with different designs, logos, or personalized text, making them an ideal choice for businesses or individuals looking to create unique products.
In terms of price range, spiral notebooks are available in a wide range of options to cater to different budgets. The cost of these notebooks can vary depending on factors such as the size, quality of materials, customization options, and the number of pages. Generally, the price range is between $3 to $15.
What's more, based on Google Trends results, these products are most demanded between July-September. So, this might be the best time for starting out.
Wall Calendars
Wall calendars are particularly suitable for print on demand (POD) services due to their customizable nature. With POD, you can personalize the calendar by adding your own photos, artwork, or designs, making it a unique and personalized gift or promotional item.
They typically feature a grid layout with each month displayed on a separate page, allowing you to easily view and plan your schedules.
In terms of size, wall calendars come in various dimensions to cater to different preferences and available wall space. Common sizes include 8.5×11 inches, 11×17 inches, and 12×12 inches. The larger sizes offer more room for writing and provide a more prominent display on the wall.
Furthermore, the price range of wall calendars can vary depending on factors such as size, paper quality, and customization options. Generally, the price can range from $10 to $30 per calendar. Also, higher-quality materials, such as premium paper or special finishes, may increase the price.
Also, based on Google Trends, this product is mostly demanded between November and February. So, this might be the best time to start dropshipping. 👇
Blank Journals
Blank journals, also known as blank notebooks or sketchbooks, are empty books without any pre-printed content.
They provide a versatile and customizable platform for individuals to express their creativity, thoughts, and ideas. These journals come in various sizes, designs, and materials to cater to different preferences and purposes. And, that's exactly why they are suitable for print on demand.
Also, the size of blank journals can vary, ranging from pocket-sized options that easily fit in a bag or pocket to larger formats suitable for more elaborate artwork or extensive writing. Common sizes include A5 (148 x 210 mm), A6 (105 x 148 mm), and B5 (176 x 250 mm), but there are also square, landscape, or custom-sized options available.
Moreover, the price range for these products is typically between $6 to $20. However, premium options with higher-quality materials or unique designs may command a higher price.
Also, this product is constantly in demand, as Google Trends results suggest. 👇
Ruled line journals
Ruled line journals are suitable for print on demand (POD) for several reasons. Firstly, they have a wide appeal and are in high demand among writers, students, professionals, and individuals who enjoy expressing themselves through writing. Additionally, POD allows for customization and personalization options.
The size of ruled line journals can vary, but they are typically available in standard sizes such as A5 (5.8 x 8.3 inches) or 6 x 9 inches. This size makes them portable and convenient for carrying around in bags or backpacks.
Moreover, the price range of ruled-line journals can vary depending on factors such as the quality of materials used, the brand, and any additional features included. Generally, basic ruled-line journals can be found at affordable prices, ranging from $5 to $15.
However, premium or luxury options with higher-quality materials and additional features may have a higher price range, typically ranging from $20 to $50 or more.
What To Consider When Choosing A Print On Demand Journals Supplier?
🔸 Integration Options and Shipping Times
When choosing a print on demand supplier, it is crucial to check on their integrations available. Of course, you need your products imported into your dropshipping store quickly.
For example, dropshipping suppliers like Prodigi, Printify, and Lulu offer integration with popular e-commerce platforms such as Shopify, WooCommerce, Etsy, BigCommerce, etc. This allows you to seamlessly sell your journals on these platforms without any hassle.
However, keep in mind that some dropshipping suppliers like MOO, for example, only distribute their products through their own websites.
When it comes to shipping times, it's important to note that they can vary based on factors such as the buyer's location and customs regulations.
However, most print on demand journal providers can fulfill orders within 10 workdays. However, keep in mind the shipping times if you want to keep your customers happy and satisfied.
👉 Discover Is Redbubble Legit? Everything You Need To Know In 1 Review.
🔸 MOQ and Pricing Options
When it comes to print on demand journals, well the best-case scenario is finding a dropshipping supplier that offers no MOQ.
The good news is that most providers do not have any MOQ (Minimum Order Quantity) requirements. You can purchase just one product if that's all you need. This flexibility is perfect for individuals who don't want to order in bulk or for businesses that want to test the market before committing to larger quantities.
However, there are some print on demand suppliers that require MOQ. For example, MOO has a 100 pieces MOQ, while BookBlock has a 50 pieces MOQ.
In terms of pricing options, different platforms may offer different methods. For instance, some print on demand suppliers offer subscription pricing options, while others may charge per item and add a shipping fee on top.
So, it's important to note that buyers are typically responsible for both production and shipping costs. Some platforms might offer discounted shipping rates or free shipping for orders above a certain value.
🔸 Printing Techniques
More significantly, you must check on if the company provides a range of printing methods such as screen printing, direct-to-garment printing, or sublimation. Moreover, take into account the available options for customization, such as the capability to incorporate your own designs, logos, or text onto the products.
So, most print on demand calendars suppliers enable you to request complimentary samples of journals or other items you wish to print. This way, you can ensure that the print quality satisfies your criteria.
Typically, you have the choice of various printing techniques, including:
DIGISOFT
Embossing
Silk-screening
Digital printing
Laser etching
Join the only community and resource hub you'll ever need to succeed with dropshipping
Find winning dropshipping products, learn marketing, download templates and engage with real dropshippers
Never pay for a "guru's" course again. See why 4543+ dropshippers joined us this year!
💡Try DSCOM Hub Now
Conclusion
First off, the global print-on-demand market size is expected to reach $67.59 billion by 2032, growing at a CAGR of 26.71% over the forecast period from 2023 to 2032. Plus, the market for paper notebooks is projected to experience a substantial growth of $21,820.5 million from 2023 to 2027, with a compounded annual growth rate (CAGR) of 8.21% throughout the forecasted period.
So, if you are asking yourself whether is a profitable niche to start, I would say – yes, definitely, go for it!
Customizable print on demand journals, planners, calendars, and notebooks offer a wide range of options for individuals and businesses alike. Alao, through platforms like Blurb, Lulu, Camaloon, and Persnickety Prints, you can find excellent print quality, a variety of paper types, and a range of customization options for cover design, journal designs, and more.
In this article, I provided you with valuable insights about the 21 Best print on demand planners, journals, notebooks, and calendar suppliers. So, there's no need to waste your time with research. Make your decision & Start!
👉 Also, read about Print on Demand Hats: How Can You Sell It For Profits?