8 Social Media Marketing Tips for Dropshipping
by
Aleksandra -
Aleksandra teaches marketing and management at various levels in High School. She writes about marketing, the economics and logistics of the dropshipping business and ecommerce in general.
Chief of Content Marketing
Pause for a while and pay close attention to the human interactions around you. You'll realize how much social media is intertwined with our very existence.
While we continue to bask in the euphoria of technological advancements, every forward-thinking marketer or organization sees nothing but an array of opportunities therein.
With 59.4% of the entire world population latched onto the internet, that's about 4.76 billion people checking out the latest tweets on the Twitter handle, scrolling through for newer Facebook feeds, and sending tons of messages across multiple chat platforms.
Now imagine what you stand to achieve if all of these people were to be your clientele. You'd probably be sitting amongst the head honchos in the business sphere.
That's how powerful social media can be for your dropshipping business.
As the tilt toward e-commerce stores continues to rise, more and more business owners are beginning to exploit the potential of the online space to source and market their products from third-party sites.
To succeed in your drop-shipping business, you must stay updated with the ever-changing trends, and just before you begin to fret about how to create a well-informed social media marketing strategy, you might want to sit back as you've come across a masterpiece.
By the end of this article, you'd have learned 8 social media marketing tips that will accelerate the growth of your dropshipping business. Let's get started
Best Marketing and Sales Software
The quality of your campaigns is just as good as the tools you use and for most service providers, Linktree remains the best bet for anyone looking to promote a singular service due to its extraordinary drag-and-drop interface.
But if you happen to be one of those social media influencers or agencies who have dipped their hands into various stocks and merchandise, you might want to consider opting for Linktree alternatives with a more sophisticated promotional capacity to prop up your sales funnel.
For an effective social media marketing campaign, here are the top five features to take note of when choosing software for your dropshipping business;
Customer support
Integration with shopping carts
Range of functionalities
Pricing and,
Reliability
👉 Discover the GoHighLevel Review: The Secret Weapon for Marketing Success.
Lifetime deal: Get all-access to everything on Dropshipping.com
Access all DSCOM features, resources, courses, live workshops, discounts, winning products, weekly deep dives, directories and all future updates under all-in-one dropshipping HUB.
DROPSHIPPING IS A REAL BUSINESS, DON'T DO IT ALONE. 4553 MEMBERS ALREADY JOINED. YOU CAN PAY OFF YOUR SMALL INVESTMENT WITH JUST 2 SALES ON YOUR STORE.
Grab the deal before it's gone
8 Social Media Marketing Tips to scale up your Dropshipping Business
1. Know your demographics
As a business owner, you need to cement your goals and aspirations with a proper business plan. Only after getting your facts and figures about the business landscape right should you consider making any form of investment else, you risk having your resources go down the drain.
As such, one of the basics of a good marketing strategy is identifying your target audience. After all, all your business decisions will eventually revolve around your prospects. With that in place, you get to craft a brand that appeals to their needs.
But how do you gauge your target audience? To give you a head start, you must base your assertions on the following:
Age group: Which age bracket do you have in mind? Are they wide or definite?
Location: Where do they reside? And what language should you use when communicating?
Time geographic: Knowing what time your audience is online will help you schedule your content and ads for visibility.
Interests: What do they do at their leisure? Which brands do they follow and who are those they interact with?
Buying habits: Find out their income margin and how much they're willing to spend, and most importantly what they spend it on.
Pain points: What problems do they encounter frequently?
Once you get a grip on all relevant details on your audience, you can then leverage it to your advantage.
2. Narrow down your niche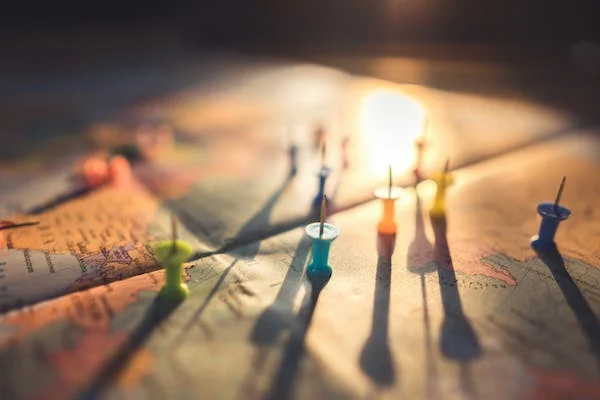 To become successful on this part, you must identify a profitable niche and streamline your dropshipping business strategies to better serve the needs of your target customers.
👉 Check out the 10 Best TikTok Ad Spy Tools [Honest 2023 Review].
Social media presents you with trending topics and search tools which are readily available in the online space. With these two at your disposal, you can easily identify a lucrative niche for your dropshipping business.
While there are different platforms where you can get detailed information about the niche you intend to venture into, one prominent one is Twitter. Here, you get to follow the conversations of people and the notion they have about your desired niche.
For instance, if you're intending to start a cosmetics and accessories online business, you can keep track of the top brands that offer these services by just using Twitter's search and trending topics.
With that, you can easily identify the best lines to market once you unveil your online shop and more importantly, which dropship wholesaler to partner with.
The Twitter handle allows you to answer questions like;
What do customers like about my rival businesses?
What do customers find displeasing about my competitors?
How do I fine-tune their likable traits to allure more customers?
How do I capitalize on their loopholes to my advantage?
What are customers' interests and what should I avoid doing?
While Twitter is just one of many, there are other platforms such as Facebook, Instagram, TikTok, and Pinterest with search functions that can assist you in creating a well-informed dropshipping marketing strategy.
👉 Check out the 100+ TikTok Bio Ideas For Your Dropshipping Business In 2023.
3. Utilize social media channels
And now for the tricky part! Social media platforms are in myriads but only a few can boast of a billion people in their user base. Additionally, each of these channels attracts different sets of users, so you've got to be extra picky when deciding which ones to use.
The interesting part is that social media comes with plenty of benefits that can quickly accelerate your business growth. Check these out
Greater publicity: leveraging the influence of a third-party e-marketing platform to publicize the brand grants you access to a pre-existing client base. Rather than having to build from scratch, you automatically gain access to millions of users by just creating an account.
Time saver: you can save an ample amount of time with dropshipping. Rather than storing and shipping inventory, social media makes it less tedious to market your services without any physical location.
Less commitment: some work models can be quite limiting and as such may prevent you from getting appropriate feedback and identifying newer patterns in consumption metrics.
With drop shipping, you can easily identify which product isn't doing well and replace it without any tedious process.
More reduced budgets: oftentimes, most business owners invest massively at inception with the impression that more investments automatically translate to business success but they eventually find themselves in financial crises with a short time frame.
Talk of a minimal-risk business strategy, dropshipping allows you to start your online business with no upfront cost.
4. Enhance your social media posts with automation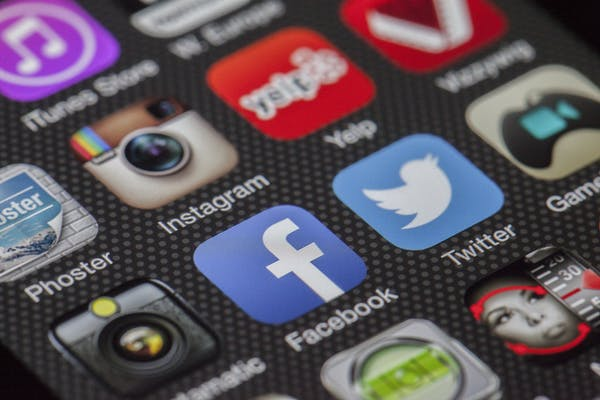 Here is where it gets a little more interesting! The social media space is crawling with tons of individuals, influencers, and marketing agencies alike and as such, it's extremely easy for your customers to forget about you if you aren't giving constant updates and notifications on their timelines.
Oftentimes, most e-commerce store owners are faced with two major problems which are time availability and consistency. Due to multiple tasks at hand, you may find it tedious to constantly update your web pages, and that's where the automation software comes right in.
One interesting reality of our technology-driven era is that most manual activities are becoming completely automated. With social media management system, you can easily come up with preset publishing schedules for all your social media accounts.
Instead of publishing articles at random, automation tools allows you to set time frames for your content to go live. You can schedule posts on a daily, weekly, and monthly basis to maintain consistency in your content and keep your audience in the loop of newer developments.
5. Collaborate with the right influencers
Step up your game! Dropshipping business like any other business out there is a game of strategy and many a time, you only need to connect with the right set of people to gain that perfect brand reputation you've always yearned for.
As a drop shipper, a social media influencer will come in handy to accelerate the growth of your business. It's quite tactical since influencers are known to have a huge fan base on different social media channels.
Come to think of it, wouldn't it be praiseworthy for your brand or products to be seen with such a trendsetter? That will definitely pull the crowd.
However, it isn't just about searching for any influencer, you should rather source out those in your niche that will truly represent your brand in the most alluring manner.
For instance, if you intend to make your brand aware on Instagram, you can filter out influencers who are active on the platform. Once you've found the right one, you can garner information about their audience demographics, social stats, and location.
To make the process faster and less tedious, an influencer tool can speed up the process and save you the stress of having to visit each of their social media profiles for information. More importantly, you get to fast-track your influencer marketing campaign for your dropshipping store.
6. Maintain a constant exchange of feedback
As far as communication is concerned, social media remains your best shot at engaging your clientele because it leaves no barrier between you and them.
With that, you get to leave adequate feedback on customer reviews and questions while exploiting the insights you gain to improve your services in a bid to enhance their satisfaction.
For example, platforms like Twitter allow customers to tag you in a post, and you can directly answer the question by responding to their tweets.
Asides from being an easy way to engage customers, these platforms offer intuitive user interfaces and more sophisticated features that make it stylish and pleasurable while keeping your dropshipping brand face exotic.
7. Share high-quality and relatable content
Content is king! Each time you want to reach out to your audience, come up with ideas that showcase a synergy between your content and the brand's intent. With that, you become more relevant to your audience, and oftentimes, it's all you need to grab their attention.
For relatable content ideas, you'll find an example in Adobe, a computer software company that offers services for design, photography, video creation, and more. Adobe, for instance, shares memes about human interactions with nature using 2D and 3D content on its social media platforms.
It's a stunning and unique way of communicating with dropshipping brand's intent to your target audience without sounding too overly promotional.
8. Share product videos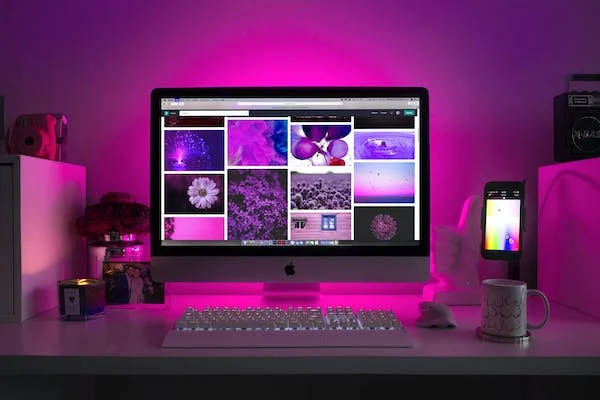 Let's get creative! You can do more with social media than just regularly updating your web pages with articles and blogs. While that remains a good way to keep your audience engaged, you can end up boring them if you don't showcase some visuals.
Social media platforms like Facebook and Instagram allow you to get more creative with your marketing strategy with the inclusion of longer video content. For start-ups, you can produce how-to videos about your products and publish them on the Instagram channel to further educate your audience about your brand.
If there is one way to set your dropshipping brand apart, it's by educating and engaging them with audio-visual content on how to use your products, what they stand to benefit and why it is the perfect solution to their pain points.
By creating videos, you can further grab the attention of your audience with short and valuable clips that tell a story about your brand. By doing so, your audience begins to get the feeling of having to interact with a human and not just a faceless brand.
Join the only community and resource hub you'll ever need to succeed with dropshipping
Find winning dropshipping products, learn marketing, download templates and engage with real dropshippers
Never pay for a "guru's" course again. See why 4543+ dropshippers joined us this year!
💡Try DSCOM Hub Now
There's No Better Time Than Now
If you're looking to make your stand as a drop shipper, then it's high time you brace up and get rid of all negativities that can stymie your productivity.
With this guide, you can craft the perfect marketing strategy that can push you through the hurdles of the business sphere.