Thanks to private label dropshipping, you can create, promote, and sell your products from the comfort of your own home.
But why would you—or anyone else—want to do that? Perhaps you want to launch your own product line but do not want to carry any inventory.
Or maybe you are a creative e-commerce entrepreneur looking for a simple way to create your own products without dealing with manufacturing.
Whatever the case, launching your own product line may be a smart move. Is it a simple process? No, not really. It may take a lot of hard work and long hours.
And it is easy to say that something will not work for you simply because you have never done it before. But with a little guidance, you can get involved in private label ecommerce and make a profit.
Now, let us give a detailed description of the term "private label dropshipping".
What is private label dropshipping?
In this article, we are going to discuss private label dropshipping. But as many new entrepreneurs tend to confuse it with white label dropshipping, we just want to help you learn the difference between them.
So what is the main difference between white label and private label dropshipping?
Well, white label dropshipping is a process whereby you choose from a diverse range of generic products from a manufacturer.
That is, you purchase a generic product for resale from the manufacturer. And the manufacturer only applies your unique label on the product. That way, you do not have a say in what that product should look like.
On the other hand, private label dropshipping is a more complex process.
It is a process whereby you work closely with a manufacturer to make your desired product with customizations regarding materials, ingredients, package, and any other specific characteristics. That way, the manufacturer creates your unique product for resale, and no one else can sell that product.
This means that with private label manufacturers, you are using a third-party company's manufacturing capabilities to bring your own product line to life and create your dropshipping brand.
However, you cannot contact a private label manufacturer and ask them to make just about anything. They must have specialized production lines for the kind of product you want to make.
For example, you cannot ask a cosmetics private label manufacturer to help you launch your own clothing line. This is an extreme example. But we just want you to see our point!
Now that you know what private label dropshipping is, you need to come up with a unique product idea. Just read on!
👉  Check out Print on Demand Dropshipping: Apliiq vs Printful – Which is Better?
Discover top dropshipping suppliers of original US/EU products
You're 2 minutes away from building your ecommerce empire
No credit card required. No commitment.
Get started for free
20 examples of private label dropshipping products
You cannot start a private label dropshipping business without finding good private label products to sell. When we say "good" private label products, we actually mean that they should be products that are trending and selling well.
Sure, your products must be unique and you will design them, but you must have a general product idea to start with. And it will serve as a good starting point for your private label dropshipping business.
So, now, we will give several examples of private label products for dropshipping that you should take into account before moving into the private label realm. These products are divided into a few dropshipping niches/categories.
Keep in mind that there is a market for every single product listed below. This means that there are actual customers out there who want to buy these products.
We have made our list of the best private label products for dropshipping using a research tool like Google Trends. Here's our ultimate guide on how to use Google Trends for your Dropshipping store.
But it would be wise to try out other research tools like SEMrush and KWFinder if you want to do your own research.
Let's get started!
Clothing and accessories
Private label clothing is becoming a weak spot for many dropshippers worldwide.
But this is one of those broad categories that you will have to narrow down to find your ideal private label products for dropshipping.
Fortunately, most private label clothing manufacturers do not require you to order a large number of clothing items. That's why your start-up costs will not be extremely high.
Private label manufacturers make a large range of apparel, from athletic wear to maternity clothing. But let's look at the best-selling ones.
💡 Tip: Learn everything you need to know about Print on Demand Hats: How Can You Sell It For Profits?
Private label clothing products for dropshipping:
Leather bags
Tank tops
Activewear
Maternity dresses
Denim jeans
Private label manufacturers: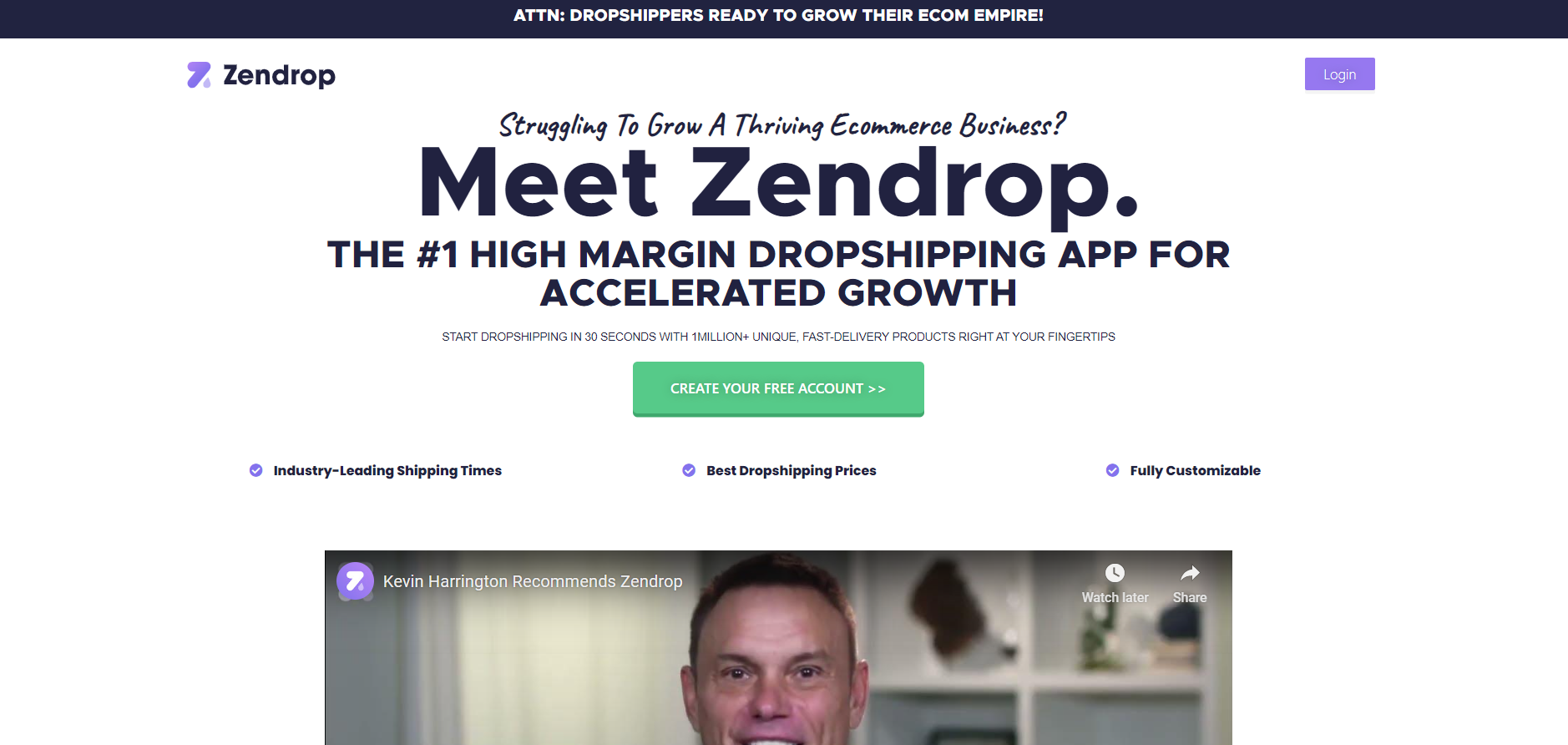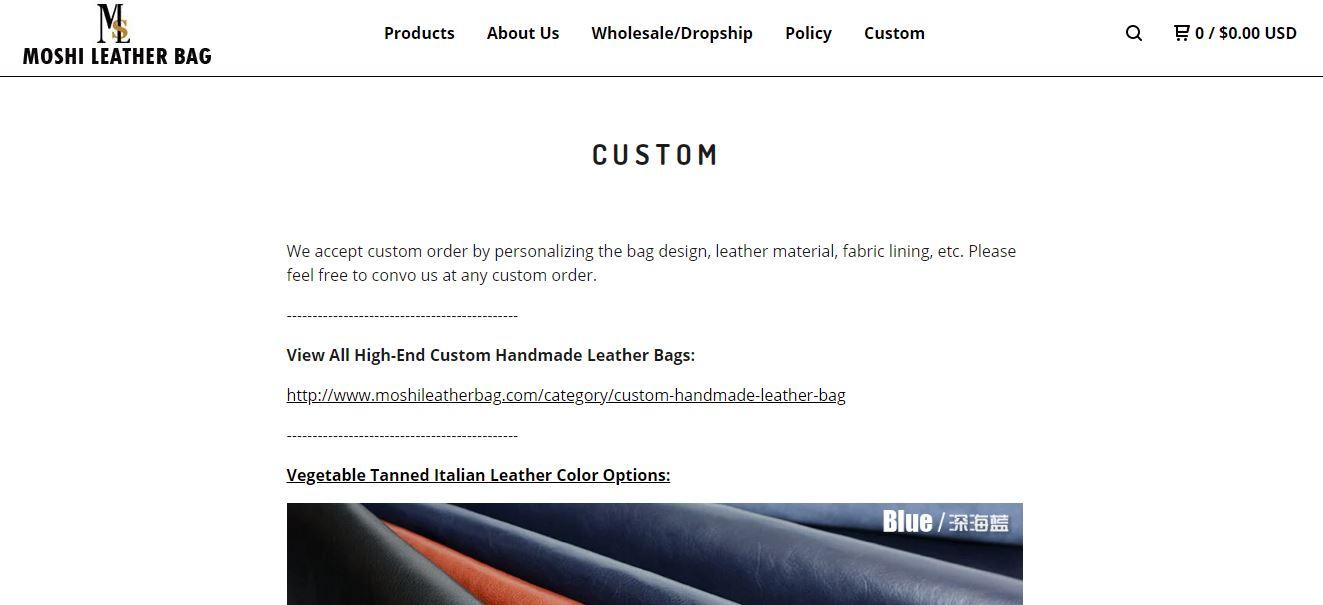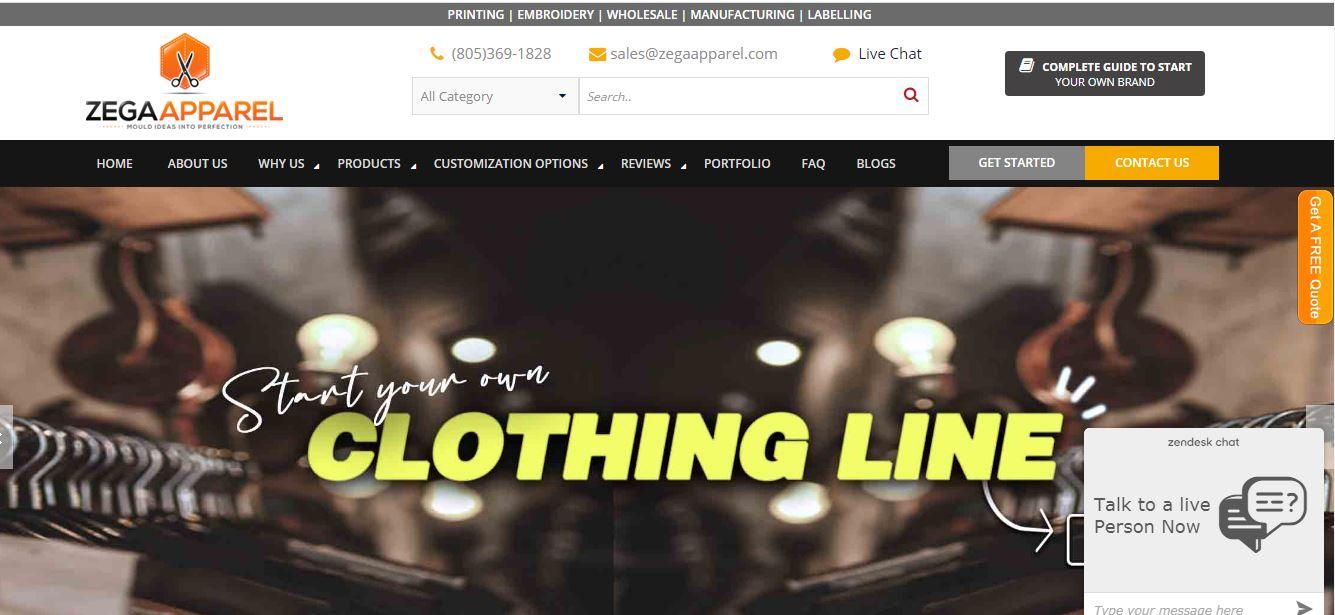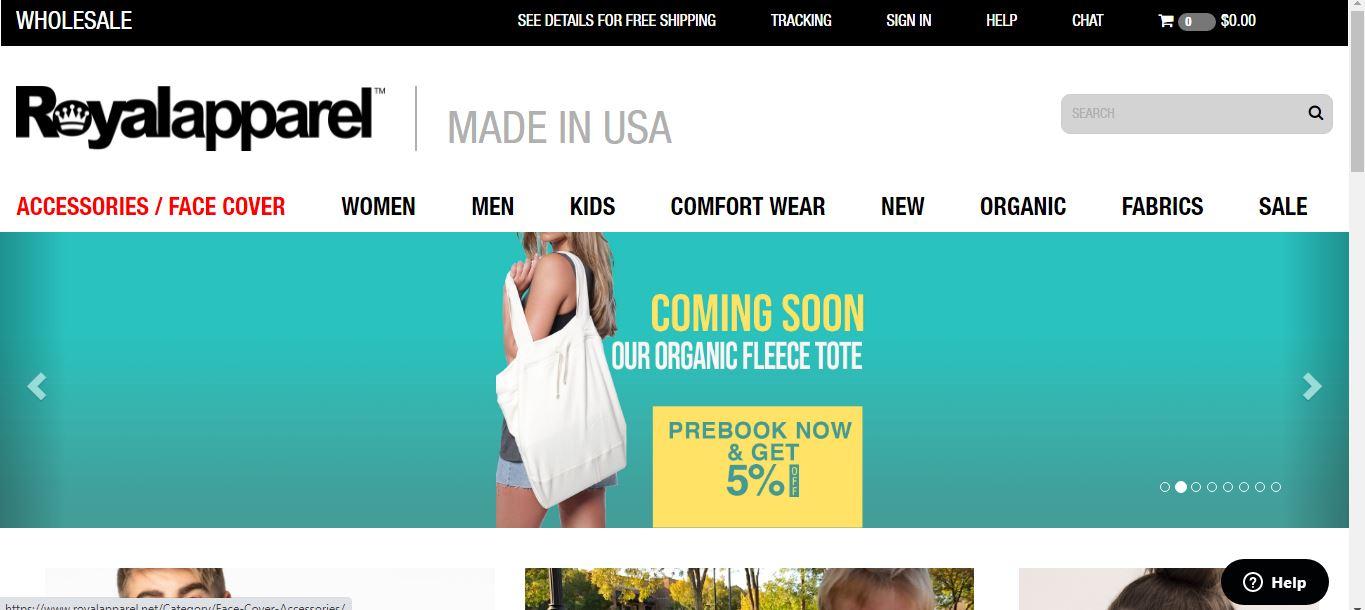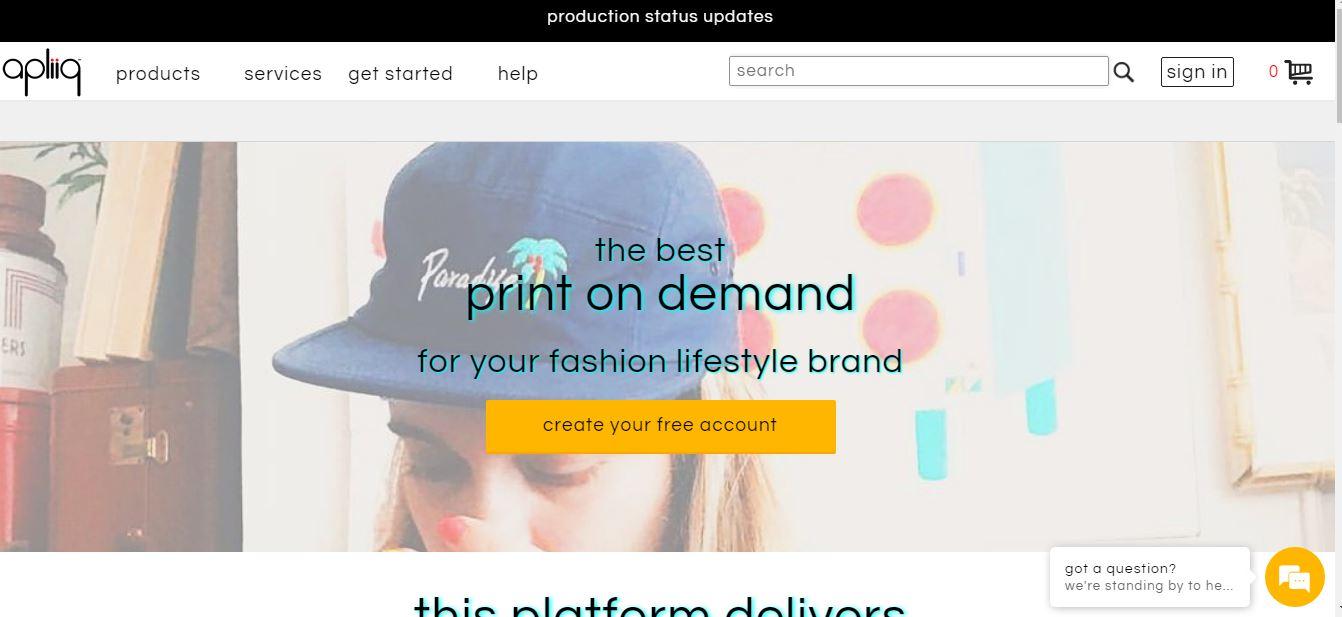 Cosmetics and skincare
It is a fact that the beauty industry is growing, particularly cosmetics and skincare. Another thing we want to mention here is that consumers are more health and wellness-conscious than ever before.
So, if you want to start a private label skincare dropshipping business, chances are you have some questions: "Which skincare products are selling well?"; "Which ones are right for my dropshipping business?"; "How do I find the best private label manufacturers for my online store?".
No worries – We will try to provide answers to some of these questions.
Private label cosmetics and skincare products for dropshipping:
Anti-aging face creams
Charcoal masks
Organic sunscreen
Cruelty-free makeup
Essential oils
Private label manufacturers: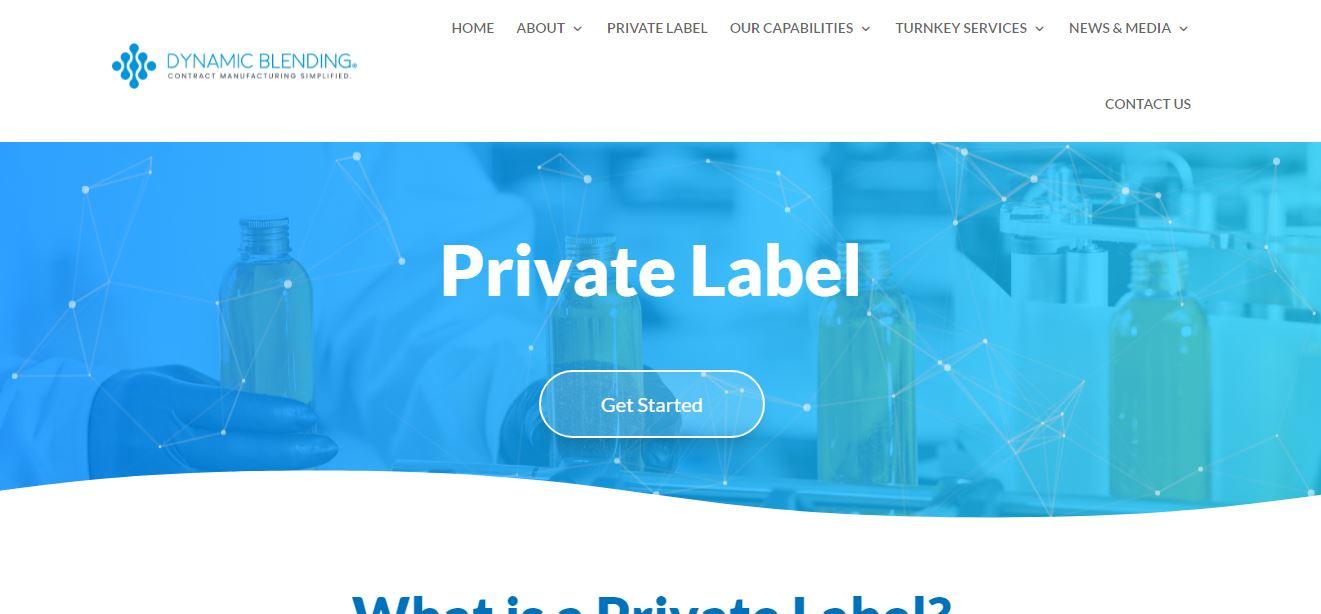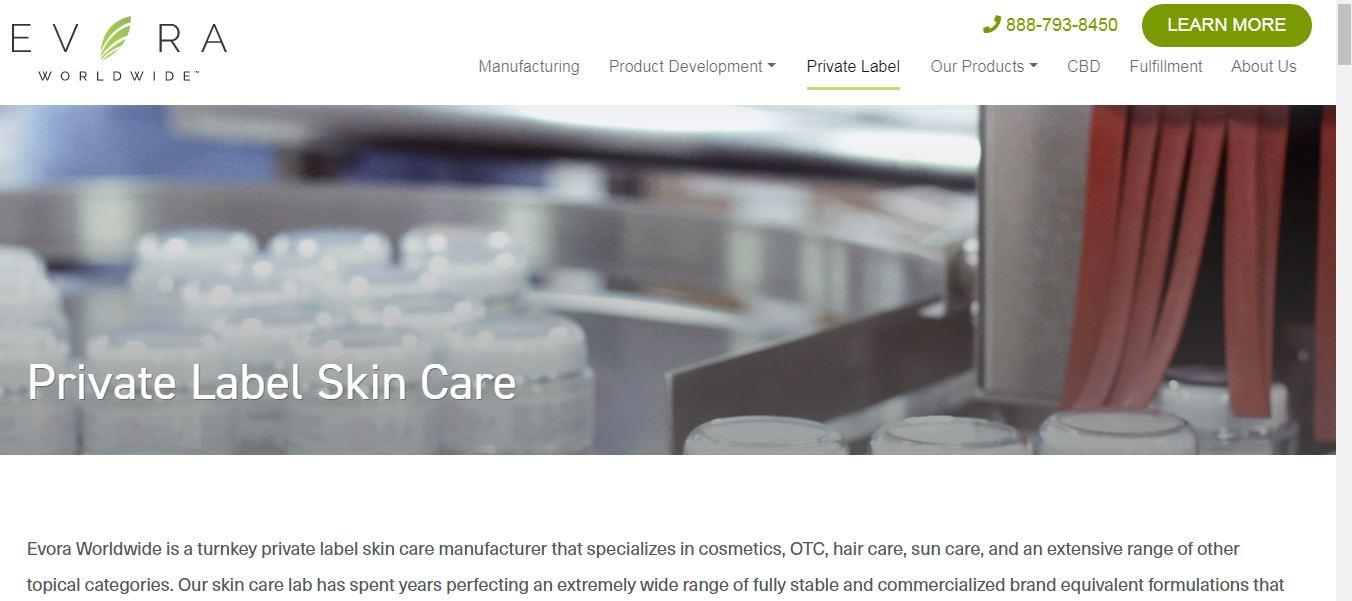 Nutrition and supplements
Again, people are becoming more health-conscious and are focusing more on their diet and nutrition goals.
As a result, there is an increase in the demand for organic, vegan, gluten-free, and non-GMO foods and drinks. Also, the demand for dietary supplements is on the rise.
Here's our list of the best dropshipping food suppliers and product ideas.
And if you want your private label dropshipping business to operate in this niche, you have come to the right place.
Below, you can find a few examples of winning private label dropshipping products to sell on your nutrition and supplement store.
All these products are in great demand. Plus, below, you can also find a few private label manufacturers to partner with.
Private label nutrition and supplement products for dropshipping:
Organic green tea
Keto snacks
Gluten-free snacks
Probiotics
Fitness nutrition
Private label manufacturers: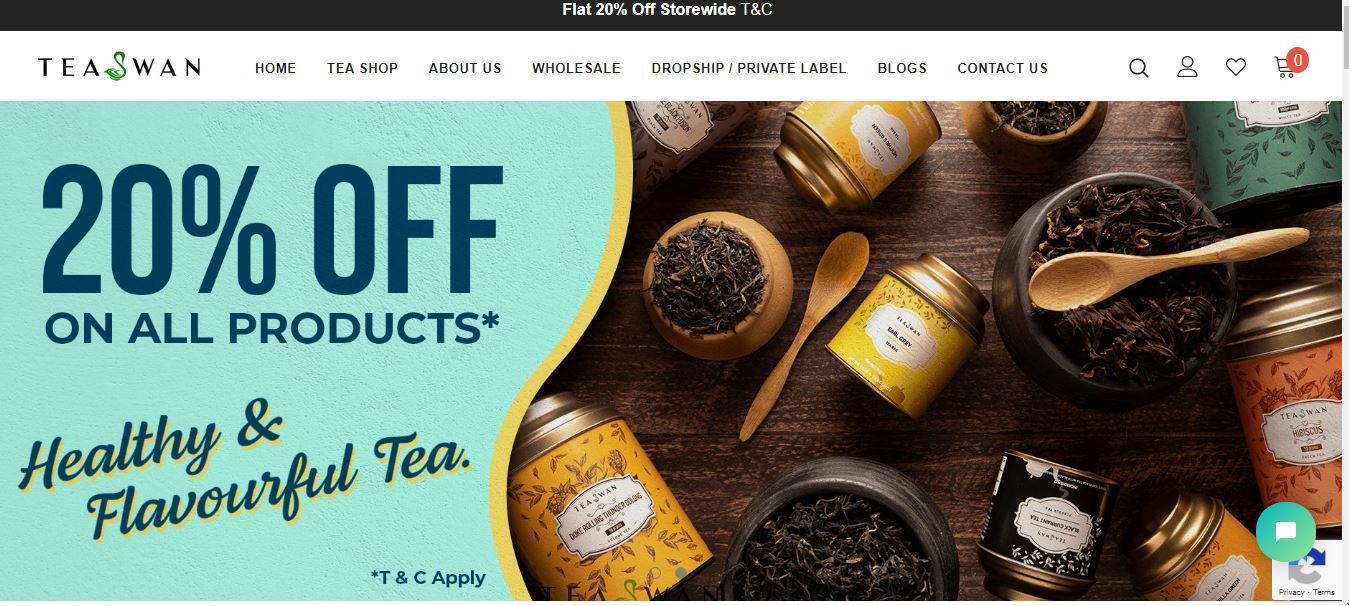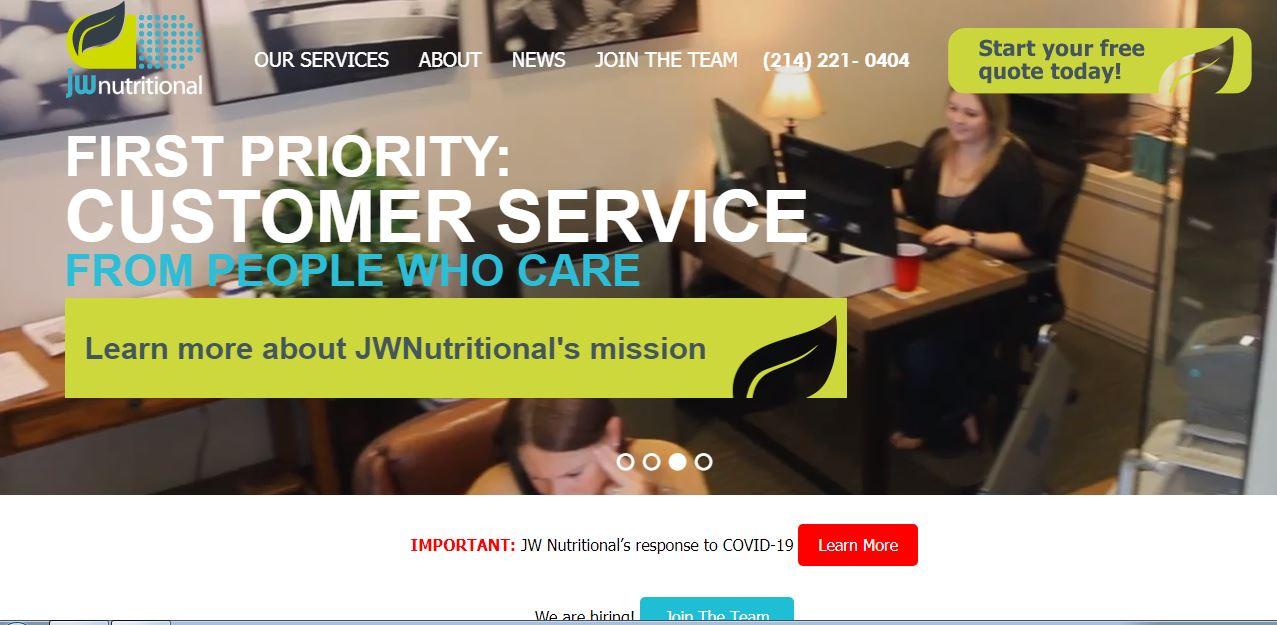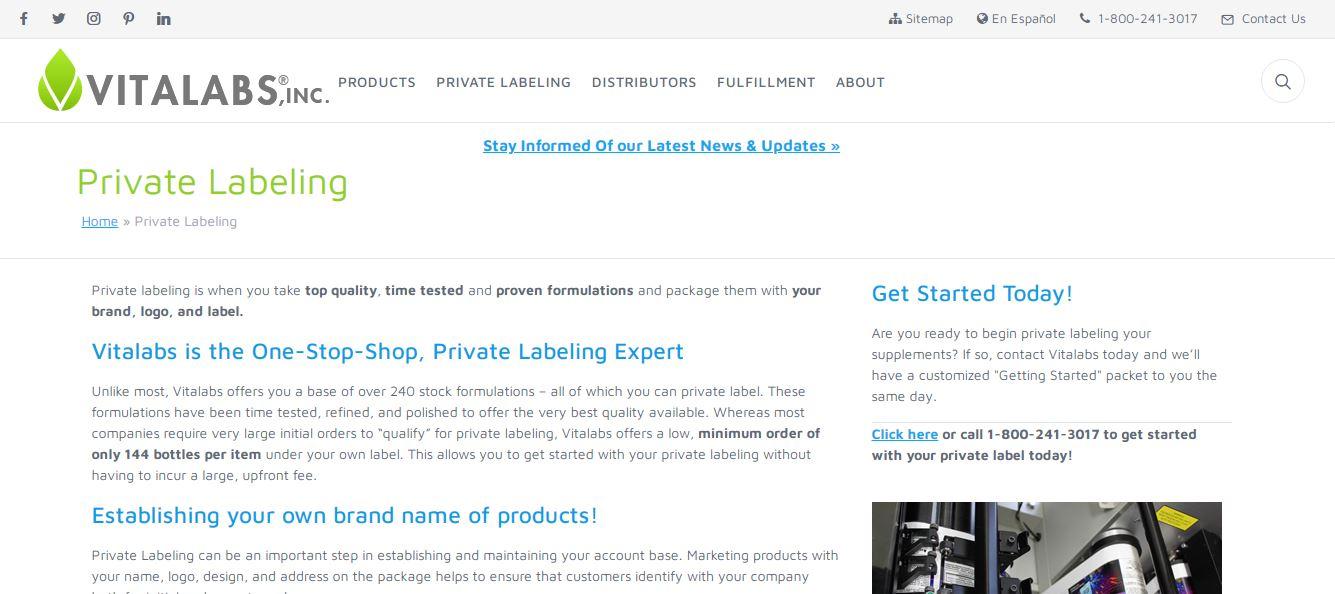 Pet products
Pet owners will never stop spoiling their pets. And this is beyond question.
Unsurprisingly, the American Pet Products Association (APPA) in their 2021-2022 Pet Owners Survey reports that about 70% of households own a pet in the US alone. Still, taking care of a fur companion is no small feat. Thus, in 2022, Americans spent over $103 billion on their pets.
So, if you are a pet lover looking to work from home, then starting a private label dropshipping business for pet products is something you may want to consider!
Here's a guide for Dropshipping on Etsy and how you can sell handmade private labeled products.
To aid you in finding in-demand private label products for your pet dropshipping business, we have rounded up a list of the best pet items. Of course, we have not forgotten to add a few private label manufacturers that can help you bring your pet product idea to life.
Private label pet products for dropshipping:
Dog shampoos
Pet treats
Pet supplements
Bagel beds
Biting toys
Private label manufacturers: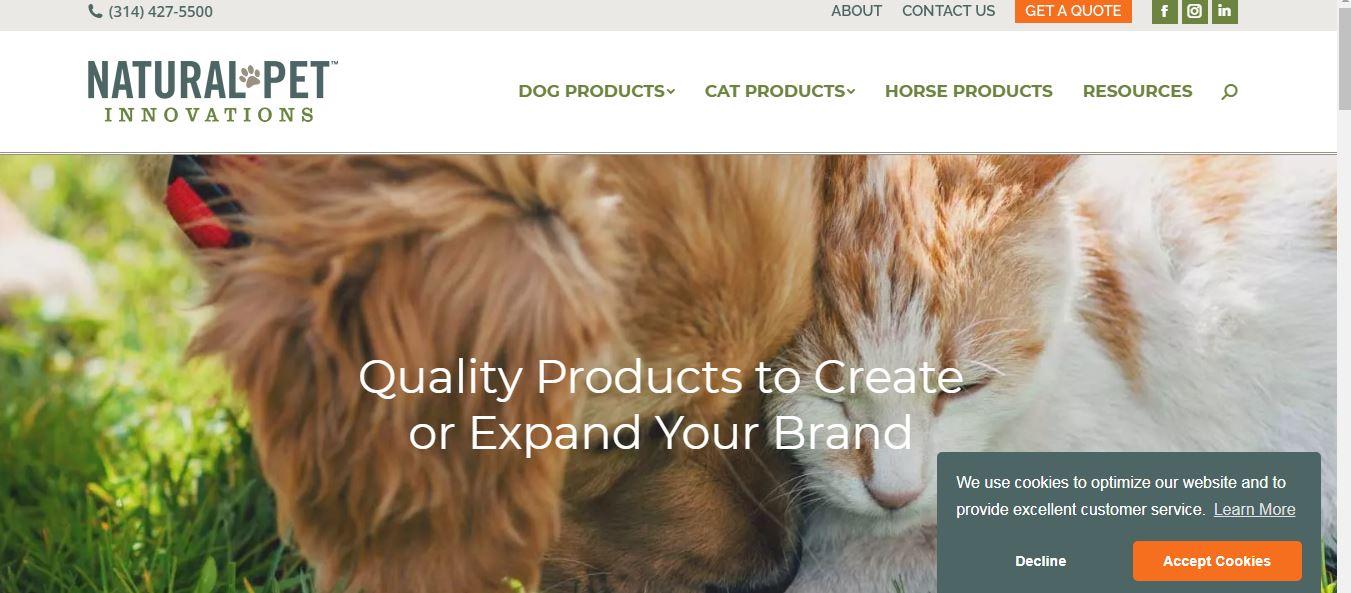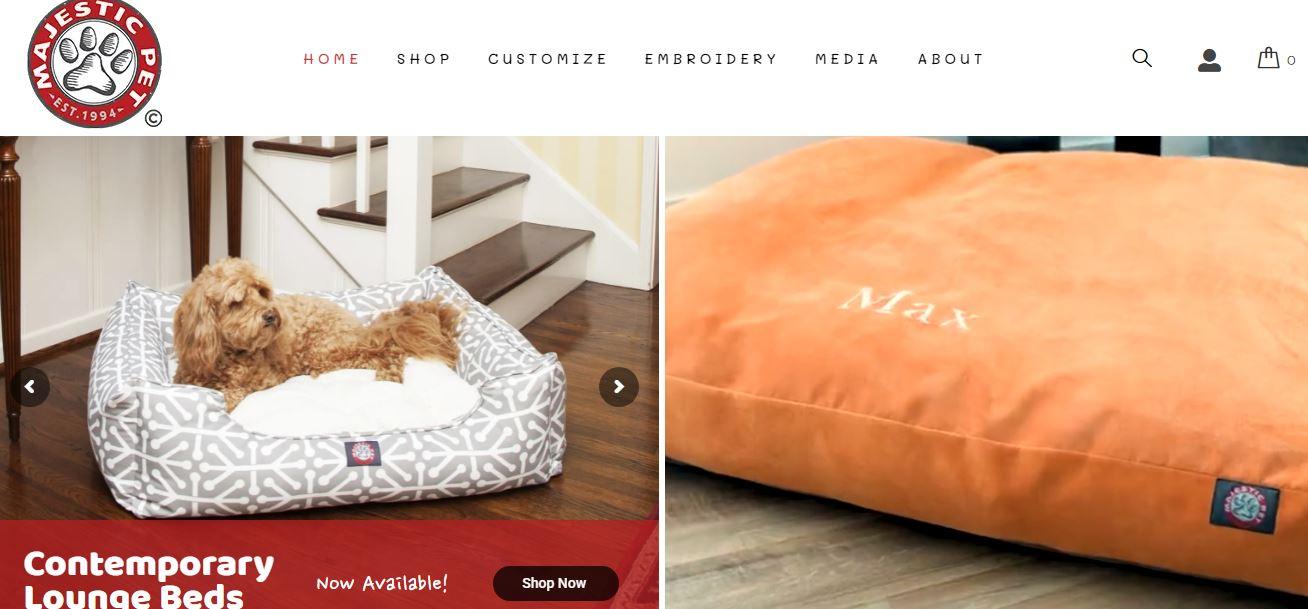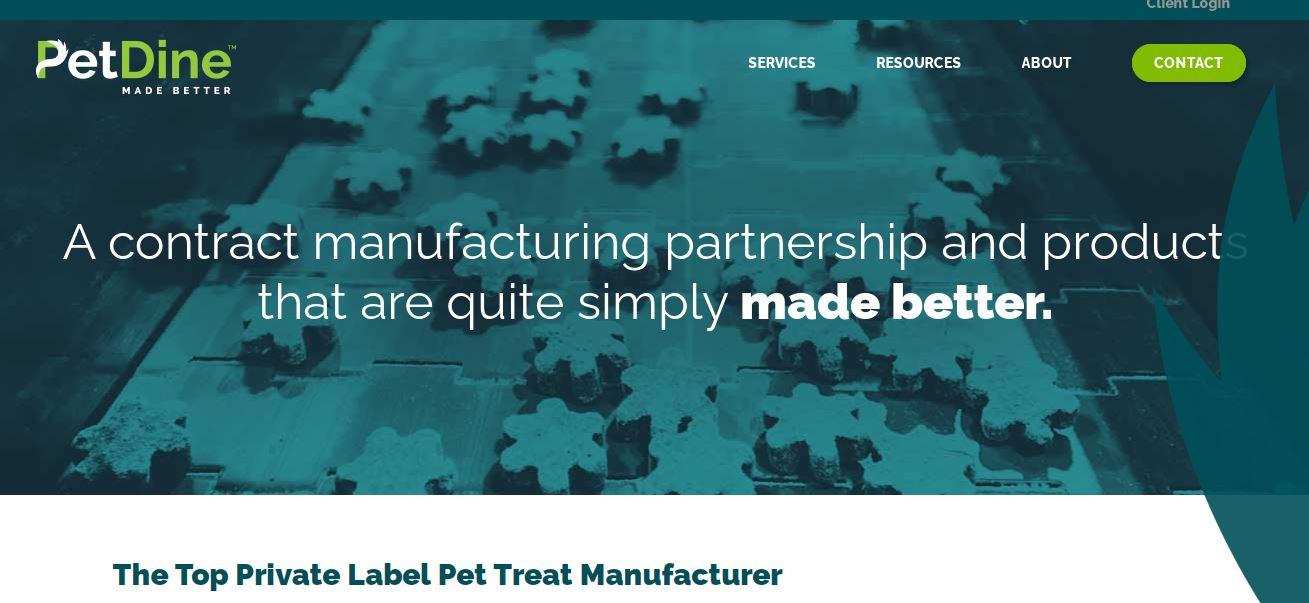 Find winning dropshipping products & spy on your competitors
Minea analyses all online advertising to help you find the best products to launch, and the best creatives in your niche in just a few clicks.
Use coupon: DROPSHIPPING30 and get a 30% discount
💡Try Minea For Free
6 simple tips on how to select the best private label manufacturer for your dropshipping business:
Your research journey does not stop here. Once you have come up with a great product idea, you need to select the private label manufacturer that's right for your needs.
The private label manufacturer you decide to partner with can help your private label dropshipping business succeed (or cause it to fail).
That's why you need to narrow down your list of private label manufacturers and select the best one. As mentioned above, you must pick a manufacturer that specializes in manufacturing your type of product. Here are a few simple steps on how to select the best one:
Visit their official websites.
We have already listed multiple private label manufacturers and provided links to their websites.
However, it is also advisable to do your own research on Google and join forums like Quora and Reddit to find more options. Then, visit their official websites.
Make a comparison.
Once you have identified a few potential private label manufacturers, it is time to compare their prices, minimum order quantities, turnaround times, and production processes.
This can help you obtain details upon which you can make an informed decision on whether to partner with them or not.
Find out if their offer dropshipping services.
This is another important thing you need to do because not all private label manufacturers are willing to ship your products directly to your customers.
Some may require you to have a warehouse where you can store your private label products.
And you do not like that, right? You need to find a private label manufacturer that offers dropshipping services as you are about to start a private label dropshipping business.
Therefore, directly ask them if they offer such services!
Talk with them about the level of control you will have over the product design process. 
Ask your potential manufacturers if they have the capacity to make the modifications you want for your product.
Then, ask them what they offer when it comes to assisting with the label creation and package design for your products. Simply discuss the level of control you will have over the product design process with them.
Ask them about the quality of their materials/ingredients.
Ask for specific product information, including colors, sizes, dimensions, materials, and so on. In fact, not all materials/ingredients are created equally. A great manufacturer knows that.
So, do not be shy to ask them about the origin of the materials/ingredients they use in their production processes.
Ask them if there are any hidden charges.
Asking them whether any additional costs are involved in manufacturing your products is a great way to plan ahead.
Keep in mind that this is particularly important, provided that you are creating a custom formula. As a particular blend requires testing, it will probably incur additional costs.
Conclusion
Starting a private label dropshipping business is one of the easiest ways to create your own product line.
Our examples of in-demand private label products for dropshipping can help you generate a great product idea.
And our tips listed above can help you select the best manufacturer for your product.
Invest time and money in your product idea. And your efforts and hard work will hopefully pay off in the end!
To learn more about dropshipping, check out our previous articles: