Want to join a dropshipping forum but do not know which one is the best? Our list includes 7 of the best dropshipping forums where you can share your own stories, ask questions, and find info.
But, first, let's define the term "dropshipping forum".
What is a dropshipping forum?
The Internet has enabled people to join together into communities based on common interests.
So, a dropshipping forum is an online discussion site where dropshipping store owners, suppliers, and wholesalers can exchange ideas and discuss issues.
To put it another way, it is an online community of new & seasoned dropshipping entrepreneurs. And they exchange ideas about how to start a dropshipping business, grow, and exit.
Discover top dropshipping suppliers of original US/EU products
You're 2 minutes away from building your ecommerce empire
No credit card required. No commitment.
Get started for free
Why should you join a dropshipping forum?
Whether you are just starting out or looking for ways to take your existing business to the next level, you would benefit from having somewhere to discuss problems and find solutions.
For example, someone has just started their dropshipping business and they want to get access to the right information from similar dropshippers for better performance of their first dropshipping store.
And what is the next thing they would do?
They would search on Google and find a dropshipping forum specifically aimed towards new dropshipping store owners.
You have probably been there, too. Perhaps you have a hard time finding private label dropshipping suppliers. Or you are not sure whether you should hire a dropshipping agent.
If this is the case, you need to find a good forum for almost any dropshipping-related topic. But why should you do that?
What are the benefits of joining such a forum?
Well, in any good dropshipping forum, a dropshipping store owner, like yourself, can gain from getting your questions answered in a skillful manner for free.
In short, the main benefit of joining such a forum is that you can gain valuable insights into your own dropshipping business which you might never have thought about otherwise.
Plus, thanks to these dropshipping forums, you get to see other online merchants making the same dropshipping mistakes. And that way, you can learn from them and avoid making the same mistakes.
List of the 7 best dropshipping forums worldwide
There are many dropshipping forums out there. But do not waste your time trying to find a good dropshipping forum on the Internet.
Instead, keep reading to find out the best dropshipping forums worldwide.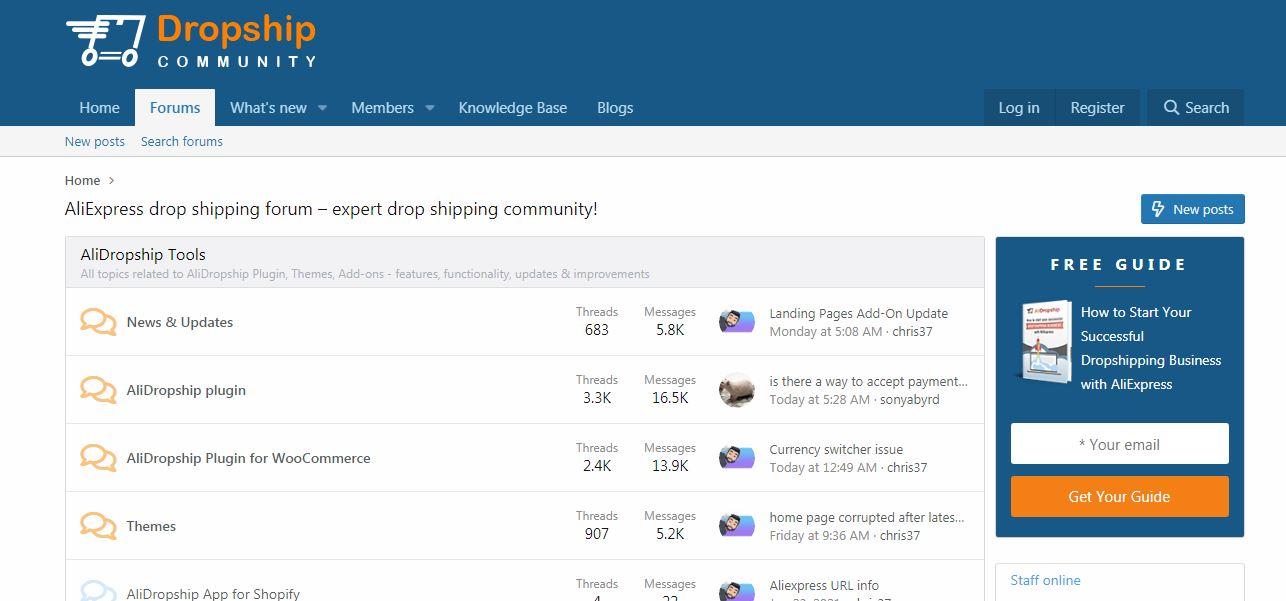 AliExpress dropshipping forum is quite popular among dropshipping entrepreneurs because of its free access, product variety, and low prices.
But, it has several disadvantages, including long shipping times. Also, it is not that easy to build a successful AliExpress dropshipping business.
So, this is a useful dropshipping forum for the following dropshipping-related topics:
• Dropshipping with AliExpress;
• How to find dropshipping niches and products;
The good news is that you do not have to be a member to access information from the forum. But in case you want to ask questions or engage in discussions, you will have to register as a member.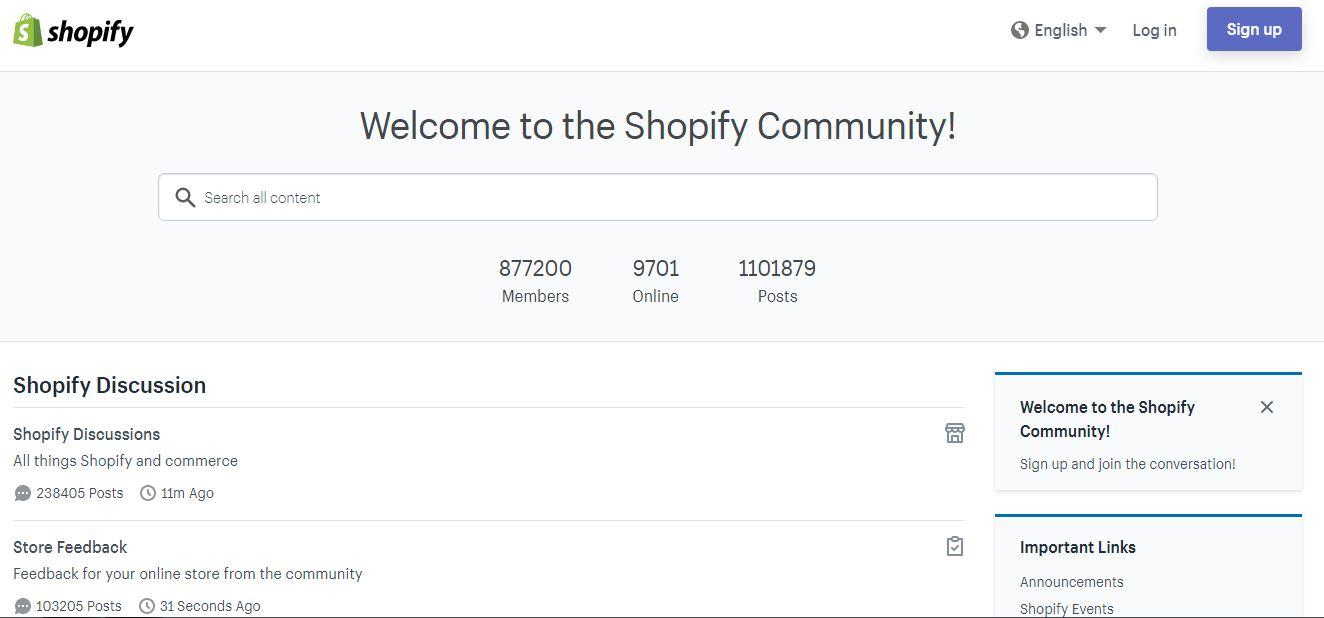 As you probably know, many dropshippers use the Shopify e-commerce platform to sell online. And it comes as no surprise that many e-commerce traders love the vibrant and informative Shopify Community.
So, use it to interact with members on a variety of topics, including:
• Shopify dropshipping;
• Shopify dropshipping themes;
• How to find dropshipping suppliers.
Interested in dropshipping with Shopify? Then, joining this forum is a must for you.
Also, make sure you check the Shopify Masters podcasts, as one of the most valuable dropshipping podcasts in the industry.
Remember that if you have a store on Shopify, you have direct access to the forum. But if not, you will have to register as a member. Luckily, you do not have to pay to do so.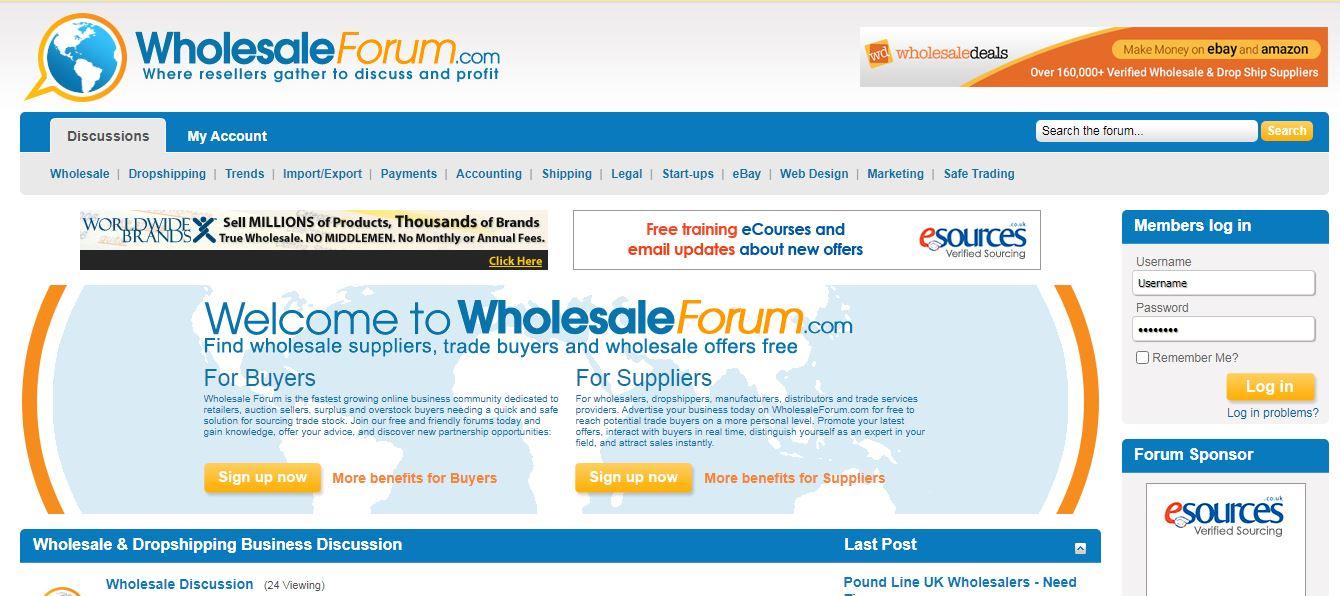 This is a global platform where manufacturers, wholesalers, distributors, retailers, dropshippers, and trade service providers share tips and valuable advice with each other.
The main discussion on the forum revolves around 'Wholesale and Dropshipping'. There, you can find various topics related to:
• Dropshipping business start-up advice;
• Niche-specific dropshipping suppliers.
Sure, on the forum, you can also find some general business-related topics like:
• Accounting & taxes;
• Safe Trading.
Plus, you can join the forum for free.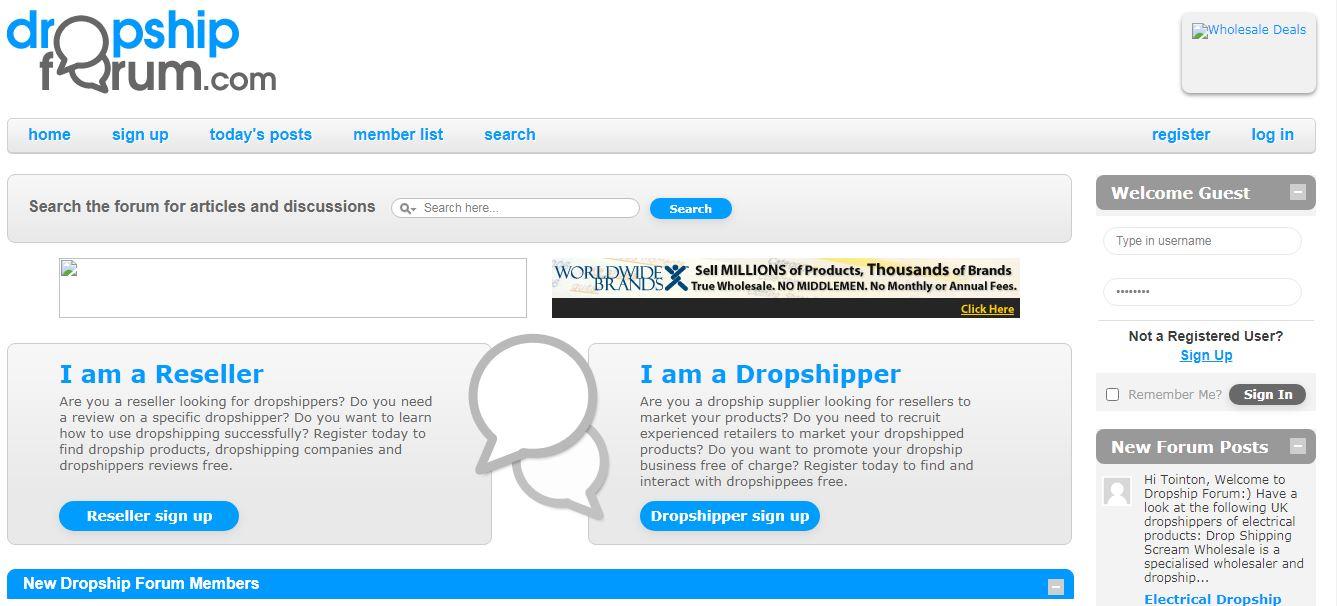 As its name suggests, this is a good dropshipping forum bringing together suppliers and dropshippers.
Moreover, Dropship Forum consists of people who want to start and grow a profitable dropshipping business. If you are one of those people, do not overlook this forum.
In addition, some of the most common topics on the forum include:
• General dropshipping tips and tricks;
• Dropship scams and rip-offs alert;
• International dropshipping.
Once you visit the site, you will feel a sense of belonging and connectedness. Also, registration is free.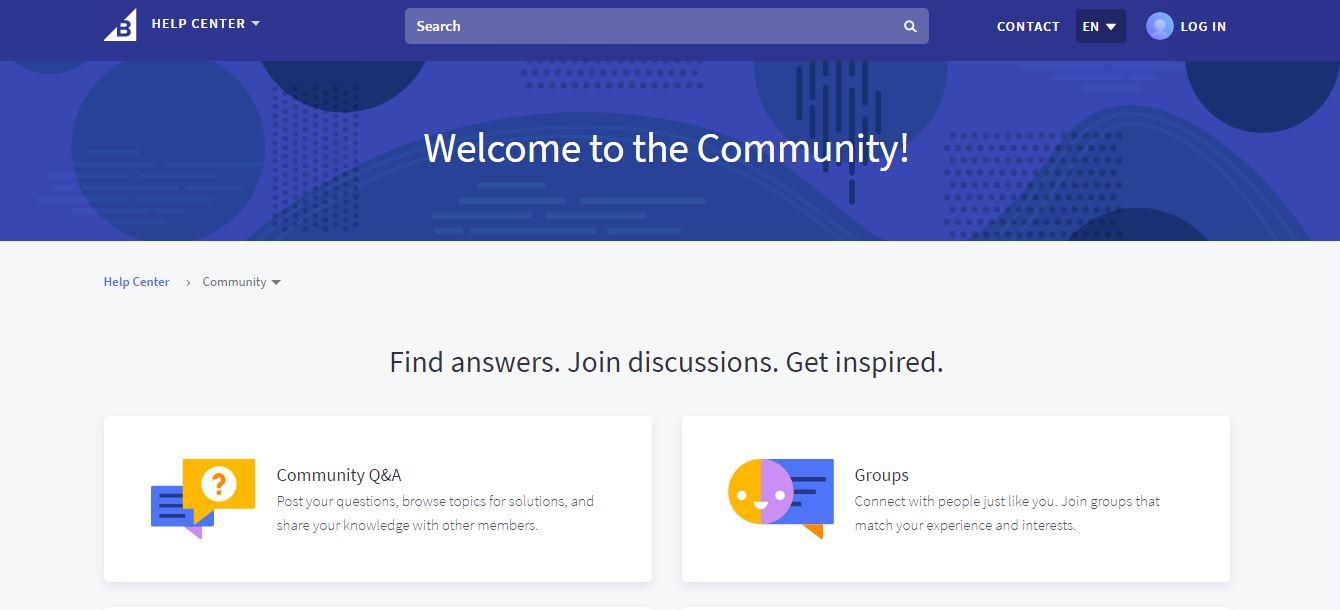 This is another great dropshipping forum. However, you can join it only if you have a store on the BigCommerce e-commerce platform.
This forum has a lower volume of interactions compared to the Shopify Community. Having said that, these interactions will be useful for you as a dropshipper.
Let us give an example. After joining the forum, you can ask members to critique your BigCommerce dropshipping store. And some members will even give you tips on how to improve your store. It is useful, isn't it?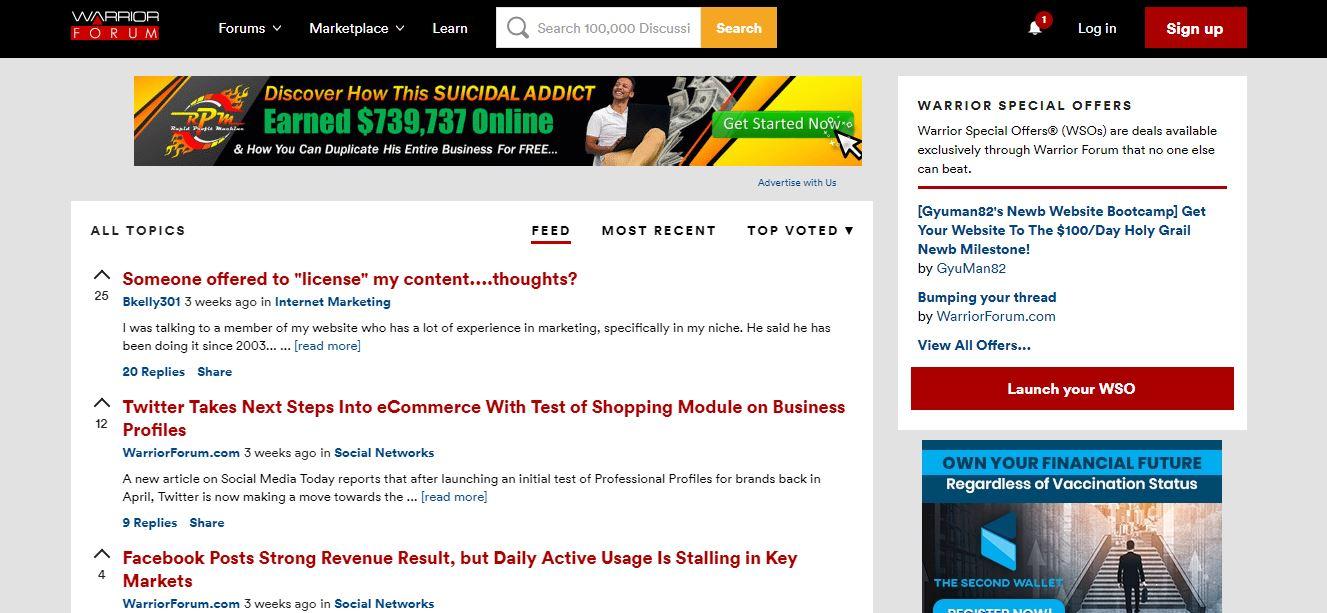 Warrior Forum claims to be the biggest Internet Marketing Community and Marketplace in the world. In short, this dropshipping forum can help you take your digital marketing to the next level.
And it is a good idea to join it if you want to:
• Learn how to use powerful digital marketing tactics for your dropshipping business;
• Keep up with new dropshipping trends and developments.
Fortunately, the registration process is simple and free. It also gives you access to the Warrior Forum marketplace.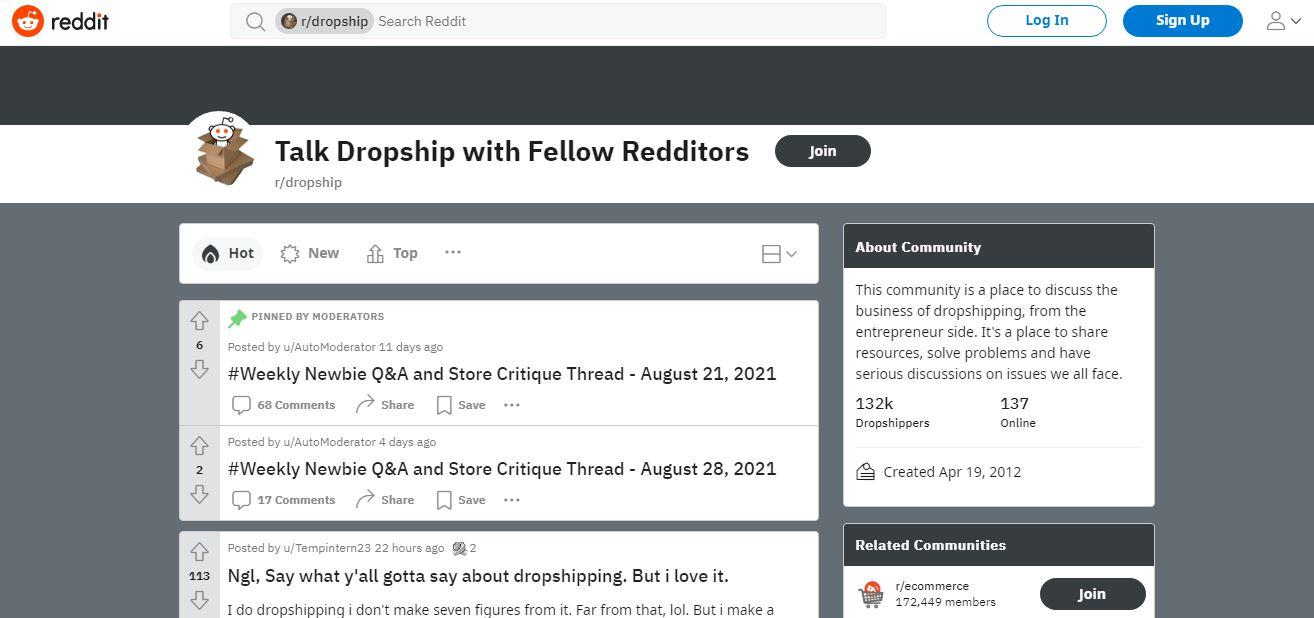 Is there anyone who hasn't heard about Reddit by now? Probably not.
But joking aside, just because Reddit is one of the largest forums out there with millions of daily active users doesn't mean that every single person on the planet knows it.
And although it is not a typical forum for dropshipping, we have decided to add it to our list of the best dropshipping forums.
Namely, Reddit is divided into forums called "subreddits." So, you can easily find what you are searching for.
Last but not least, we also recommend that you join our community forum in the future.
Also, check our free list of Auto-parts suppliers for your dropshipping business.
Promoting your business on dropshipping forums: What should you do?
Promoting your business on some dropshipping forums can lead to dismissal. That's why you should avoid doing so unless expressly stated.
This means that you need to read and contemplate the rules of a dropshipping forum before signing up.
💡  LEARN: What Does Shipped Mean In Dropshipping?
Find winning dropshipping products & spy on your competitors
Minea analyses all online advertising to help you find the best products to launch, and the best creatives in your niche in just a few clicks.
Use coupon: DROPSHIPPING30 and get a 30% discount
💡Try Minea For Free
Conclusion
The entrepreneurial process is hard to master, and each dropshipping entrepreneur does need help along the way.
Therefore, it would be wise to join one or more of these seven dropshipping forums to get your questions answered and grow your start-up into a profitable and successful company.