Instagram marketing for dropshipping is a very underestimated marketing tool. Instagram has a great history of giving high conversions and being a great marketing social media platform to use.
The Instagram platform is considered to be a social media platform with one of the most active users in the world. Just after Facebook, Instagram has the 2nd most active users worldwide. 
Instagram is growing just as fast as Facebook and has shown great results in the dropshipping world. That is why we are going to give you a step-by-step guide on how to succeed in Instagram marketing for dropshipping.
Instagram Marketing
Before we go any further, we want to give you a deep understanding of Instagram marketing. How can you use Instagram marketing for your dropshipping business?
According to research done by Oberlo, they claim that Instagram is one of the most powerful sales channels.
Instagram isn't just for the teens, but it is also really good in providing you with different types of strategies and tools for your business. 
Discover top dropshipping suppliers of original US/EU products
You're 2 minutes away from building your ecommerce empire
No credit card required. No commitment.
Get started for free
Types of Instagram Marketing for Dropshipping
You have different types of Instagram marketing strategies for your content on Instagram. They are the following:
Influencer Marketing – usually paid advertisements. There are many influencers on Instagram so paying them for advertisements is a huge way of promoting your content.
Instagram ads –

paid advertisements you do when promoting your post, or even when your content is highly engaging and gets shown on the Instagram search page.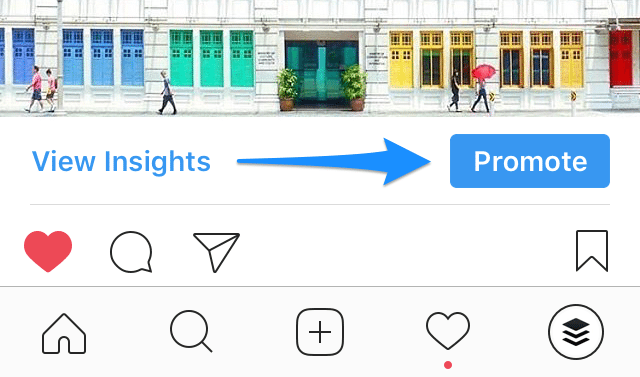 Setting Up an Instagram Profile For Business
You can't go into business on Instagram and not have a business profile setup. With the business account, you are allowed to use different types of business features like Instagram insights.
Here's a step-by-step guide to set up an Instagram profile:
1. Create an Instagram Account
The very first basic step is to create your account. Once you do, you will be able to use Instagram for business also.
2. Create a Facebook Business Page
This may sound awkward to you, but Facebook owns Instagram. Whenever you are going to do a paid ad, you will have to link your Facebook business page with it as well. Without it, you can't do any paid ads on Instagram.
3. Switch to Business Profile
Go to the settings on Instagram from your mobile, and after, go to "account", you will see many options listed. At the very bottom, you have the "Switch Account Type" option, which allows you to switch the type of account you want to use. Choose the "Switch to Business Profile" option. After, you will be able to use all the insights available for your site. You also have the personal account and creator account option, but they are for different purposes.
Once you do all of these, you are all set to use Instagram for your business.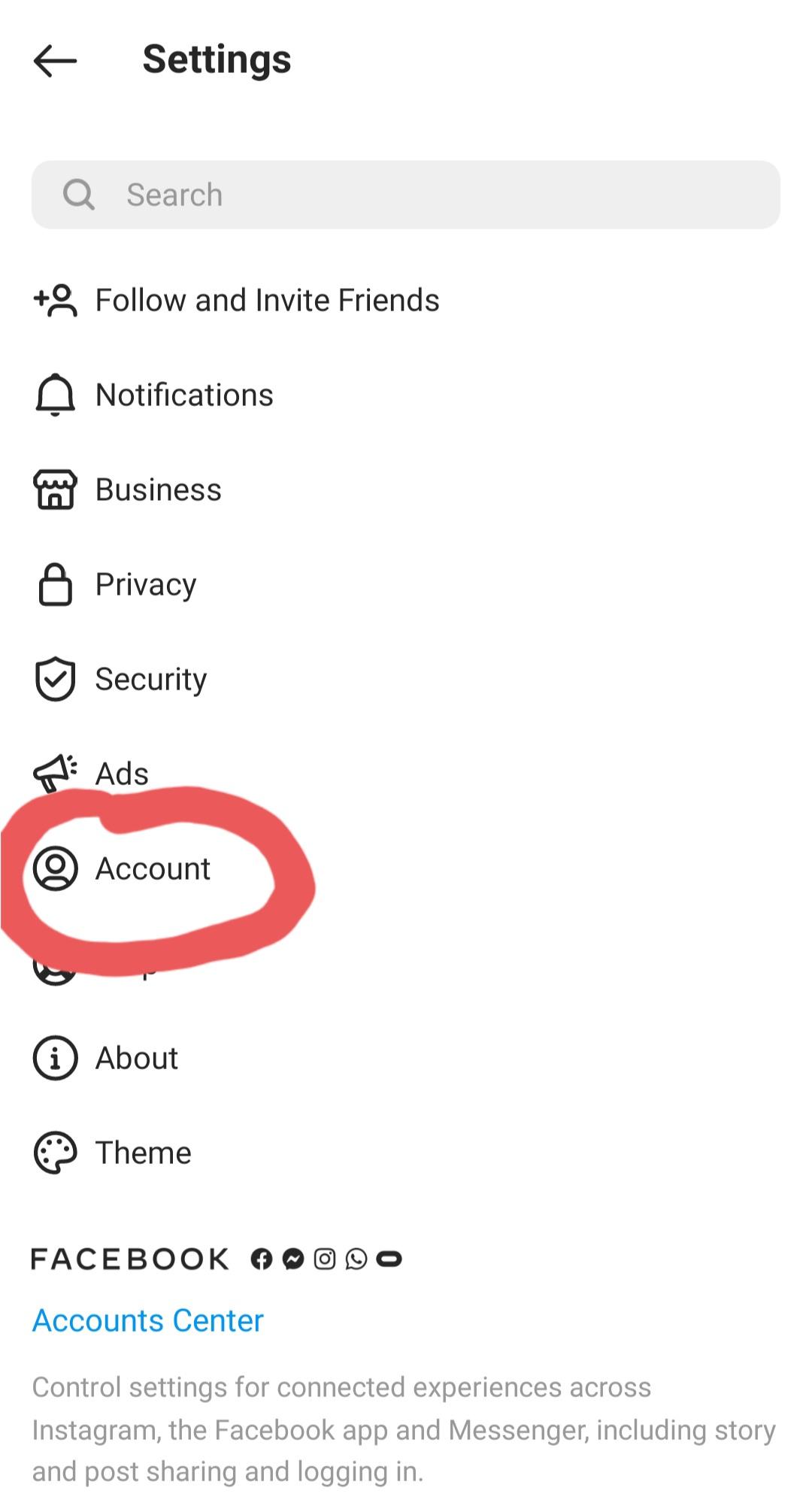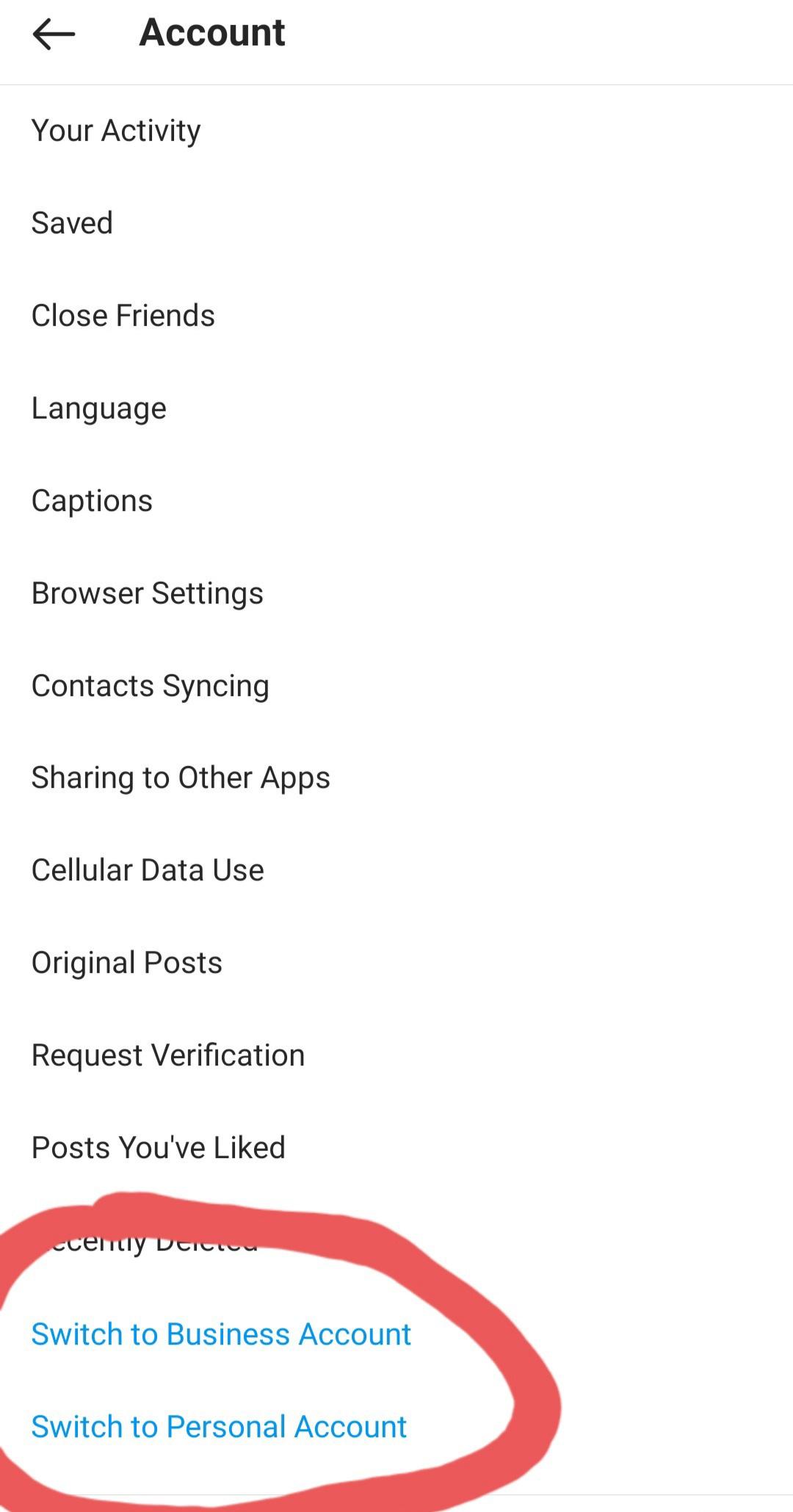 Power Tools of Instagram Marketing for Dropshipping
Instagram has many powerful marketing tools you can use to boost your business page. When you know how to use them, you become a marketing weapon.
Hashtags 
A great yet confusing part about Instagram. If you don't use hashtags on Instagram, then it seems you are not familiar with it. They are good for boosting your content as much as possible. Hastags can make your instagram marketing for dropshipping strategy skyrocket if you know how to use them.
You can use up to 30 hashtags at a maximum. For best results, it isn't recommended to use less than 11 hashtags according to Wordstream.
When you constantly use hashtags, your content gets exposed on the Instagram search group, where thousands to millions of people will see your content.
Hashtags themselves have followers too, so you may want to try to avoid using hashtags that have over 100 million followers. The reason is that when you use that hashtag, your post will go 2nd in only a few seconds. Whenever you use hashtags with fewer followers, you will be the top post anywhere from 1 minute to an hour. That is enough time for people to follow you and see some of your content.
Stories
Stories can be a great way of attracting new users. Nearly 1 billion users use Instagram stories. This means that they are essential for a successful Instagram marketing for dropshipping strategy.
Stories only stay up for 24 hours, unless you put them as a highlight. Once you do PPC ads on stories, they will be shown to users who are interested in the same niche you are promoting. They seem to be just as effective as post ads because Instagram recommends ads that are similar to the user's preferences. 
To reach as many users as possible, try answering questions, using high-quality photos, trying Instagram Story games for better engagement doing polls, or even including special offers. Without a doubt, it'll work. Don't forget to also use the right dimensions for your story photos, because if they don't fit, your photo will look very bad.
Videos 
The "IGTV" feature that you can use for videos, or even Instagram live. IGTV was made for long videos that go over 1 minute. The maximum they can go up to is 1 hour, but only for accounts that have more followers. As for fewer followers, it can go up to 10 minutes. The IGTV feature is unlocked once you reach 10,000 followers. 
Live videos can also be used. They can be good for keeping your audience updated, and are at the top of the stories when you are doing a live video. It isn't better than IGTV, but good for the beginning when you are on the path of reaching 10,000 followers.
Product Tags/Shop Now
All your ads with product tags will allow you to reach more people. This also allows people to directly visit your site and to buy directly from your dropshipping store.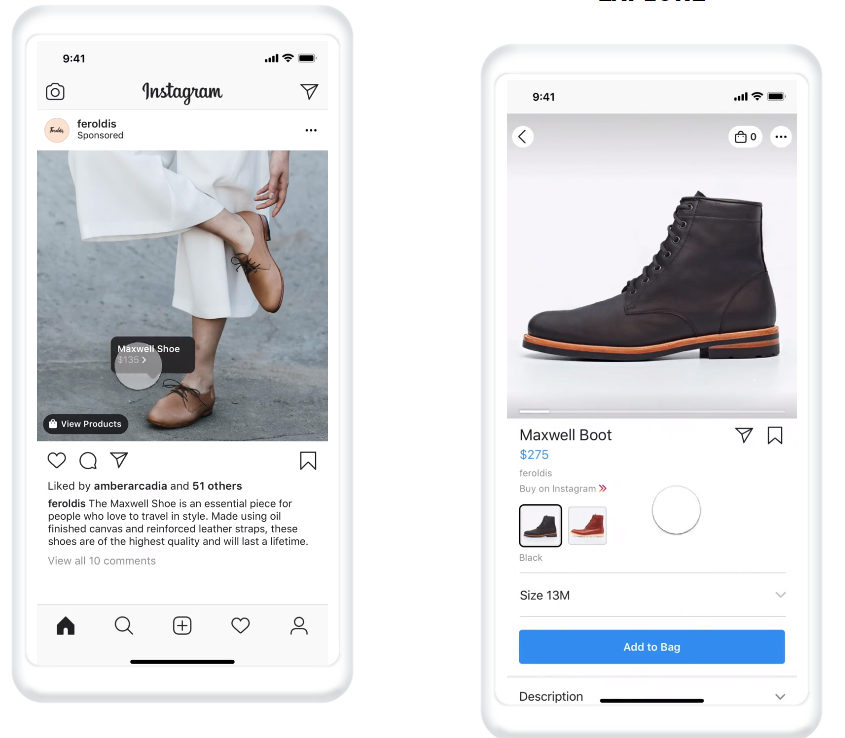 Similar to the product tags you add on the photo you post on Instagram, the platform gives you a feature to add to your page that you can add to your page and that is "shop now". This is great for redirecting your customers directly to your website and converting the sale. It is the main reason Instagram is a good site for dropshipping stores. It has the direct CTA you are looking for.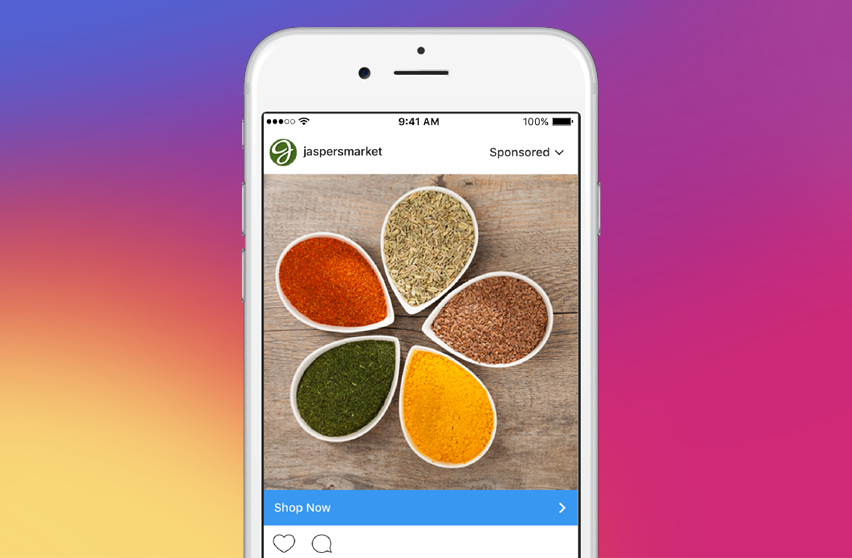 DM 
The direct messaging feature of Instagram is a very personalized way of communicating. You don't have to wait for any emails but can ask the seller all about their product. Instagram has the best direct messaging communication from any other social media platform since it is fully optimized and lets you get the fastest responses.
How to Use Instagram Marketing for Dropshipping to Increase Traffic
Never disregard paying attention to your Instagram traffic. You only have to do a few things to keep your traffic going up all the time and they are the following: 
Consistency 
Some channels will post rarely and then complain about how bad their engagement rate is. It never works that way on Instagram. The minimum number of times you should post on Instagram should be 3 times per week. If you post every day, then that is even better for you without going over the limit (more than once a day).
It is best to also schedule the days you post and the time. This means that your fans will also know when to expect a new post from you.
Avoid posting once or twice per week. It just makes it seem like you aren't really interested in your business. Definitely a bad practice in Instagram marketing for dropshipping.
Engagement Rates
Engagement rates and consistency work together. Neither goes alone on Instagram. What we mentioned before about consistency all connects to the engagement rate of the content you are posting. The more consistent you are, the more engaged your content will always be. 
Posting every day could lead you to better engagement rates. That is why you don't want to lose focus.
Even if you do paid promotions and have bad engagement rates, your promotions won't be doing well either.
You may ask what do I mean by Engagement rate? Engagement rates are all measured through these 3 points:
1)
Shares –
the more interesting the content, the more shares it will get. Shares can significantly help your engagement rate by a mile because they also increase profile visits. When profile visits increase so does your ranking on Instagram.
2)
Likes
– play a huge role in your engagement rates. The faster you get likes in a short period of time, the more it'll be exposed on Instagram. Try sharing it on your story, or sending it to others right when you post your content.
3)
Comments
– The more comments you get on your post, the more it'll be exposed on Instagram. Try asking a question, post some content that requires a reply, a puzzle, etc. It will encourage people to comment.
Paid Promotions/Influencers
Because organic growth is going on a huge downfall on Instagram, there are also ways you can use a small paid promotion to your advantage.
Most large companies will invest lots of money in paid ads but not get anywhere from them. It is because they don't know the secret of when to do paid promotions. Once you learn how to utilize Instagram marketing for dropshipping correctly, the rewards can be endless.
To reach a bigger audience, you can either use Instagram's "promote" button or even contact influencers to promote your content. The more followers an influencer has, the more money they will ask from you (usually).
Although, if you are a regular client, they may give you discounts from time to time. Influencers can sometimes be a great way to help you gain new followers quickly, but they will usually only do this for only one day or one post. There are influencers who may do monthly or weekly offers as well.
The best method to use a paid promotion to its max is to do one when your post has a high engagement rate. Posts with low engagement rates won't do very well on a paid promotion. This will make you invest more money and give you fewer results.
You can also see in the photo below that even Instagram is recommending to me that this post is doing better than 80% of my other ones.
Posts that say "is doing better than 95% of your other ones" are usually the ones that are trending on your channel, and you can reach many profiles with only a very small investment!
Instagram Analytics Tools
Instagram has its own built-in analytic tools that give you information on the following:
Number of visits
Website clicks
Reach
Impressions
Engagements and impressions of every single post
Views of your story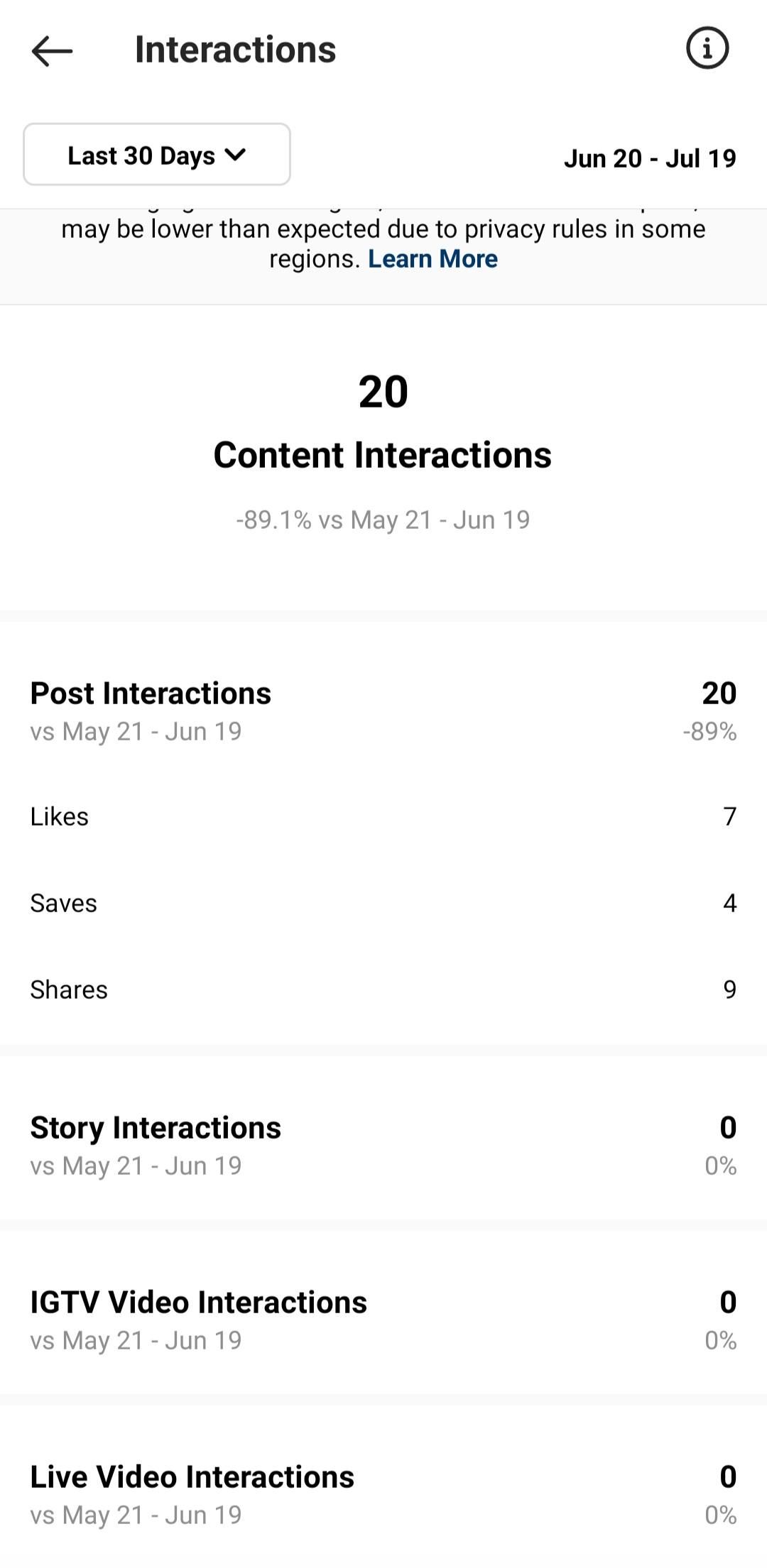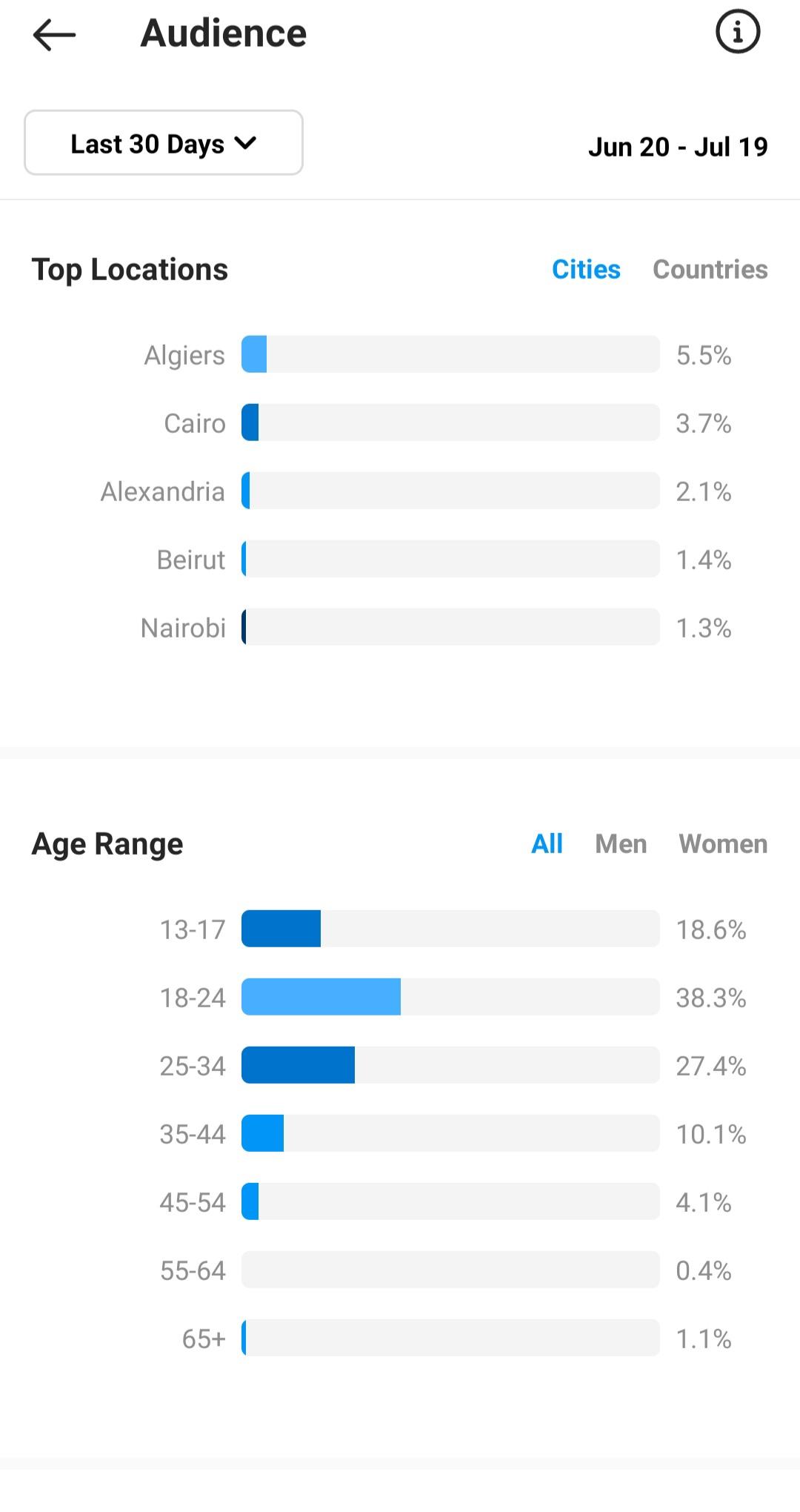 You get weekly reviews about your audience that all include:
The number of followers
Gender/age group
The countries your followers live in
Days followers are the most active, helps you determine when to post, what time.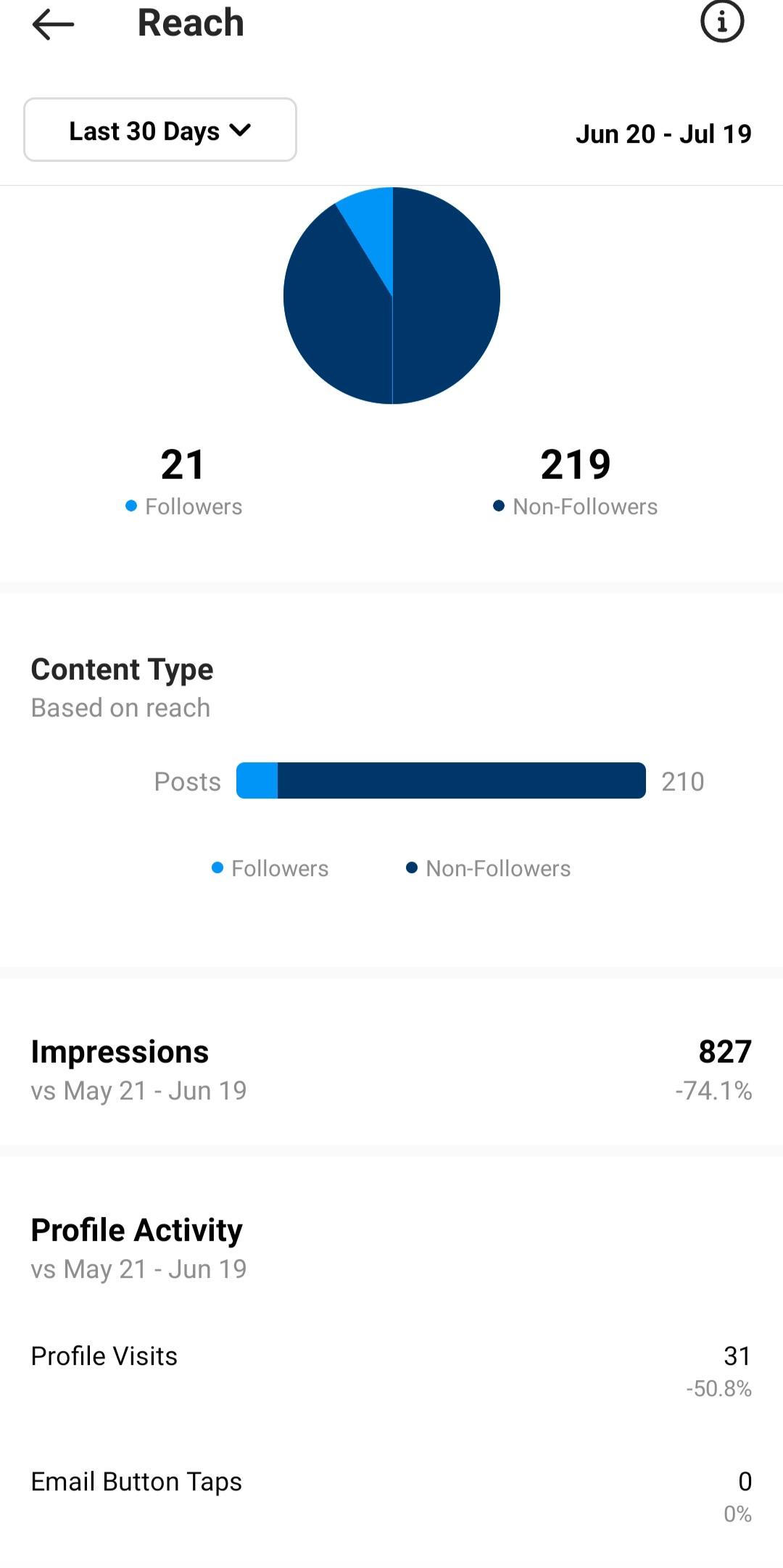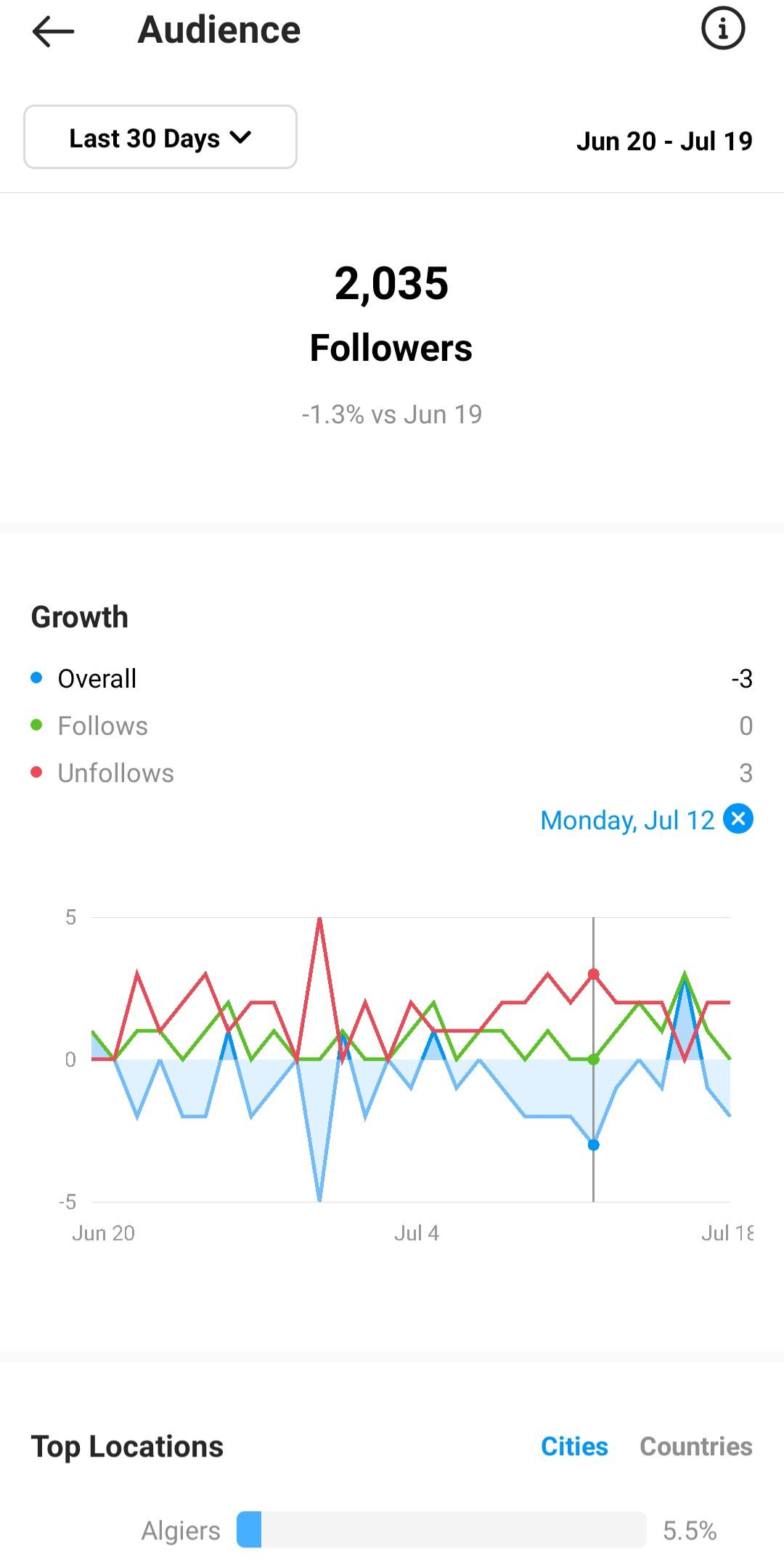 With these built in insights, you have the chance to check how your followers are responding each day based on impressions, reach, and engagement rates. The insights show you this for the month, the week, or even daily. That gives you a better understanding of when your best posting times are.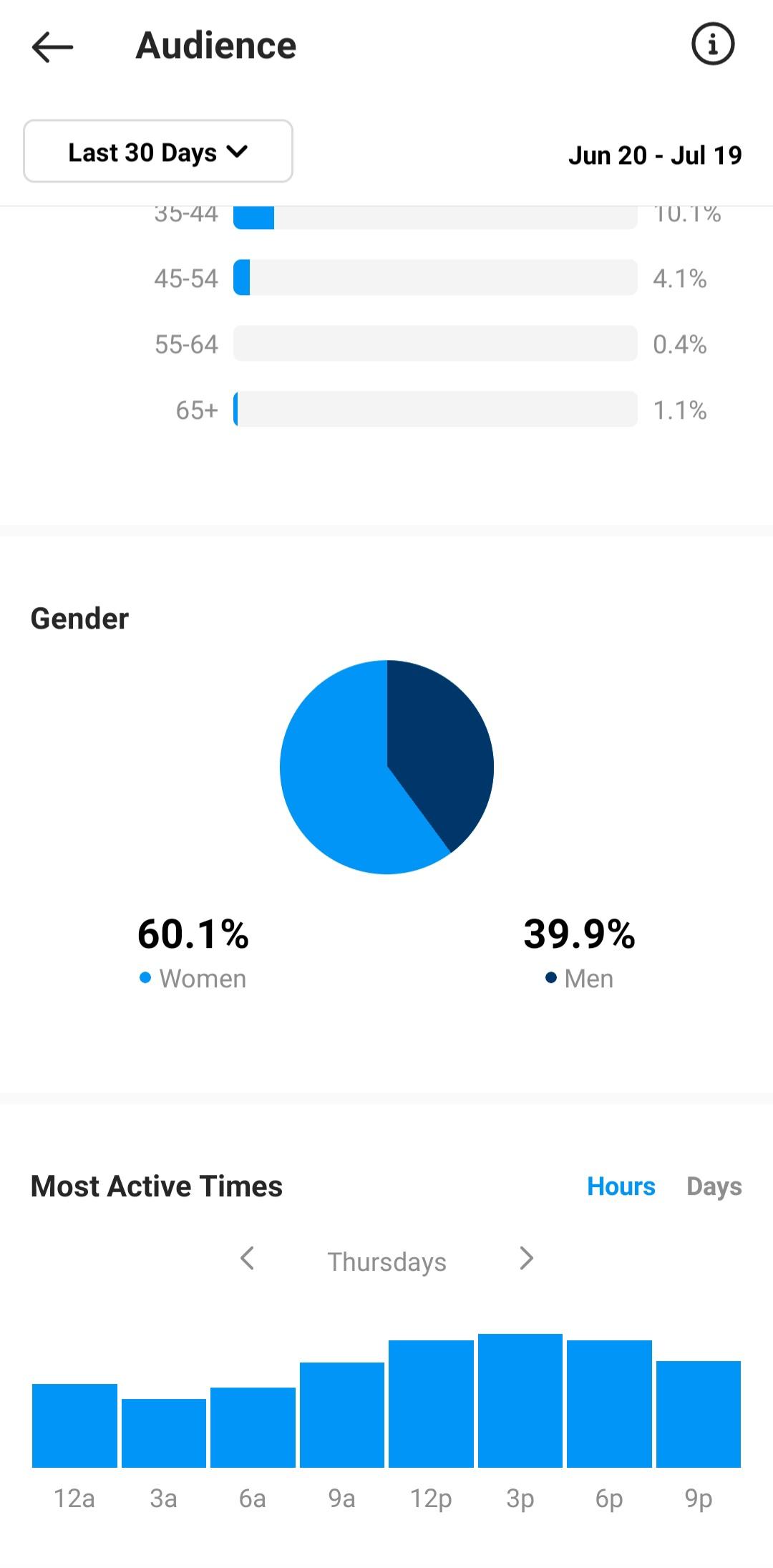 You can also use these insights to see which day your posts are doing their best. That will give you a clear picture of what day and what time you can schedule your posts.
You can always use Buffer to schedule posts. It allows you to do this for more than a month. The only thing you have to do is to write the time and date the post will go live, making sure the content is ready.
Familiarize yourself with the dropshipping taxes and payments before you start your Advertising Game.
Find winning dropshipping products & spy on your competitors
Minea analyses all online advertising to help you find the best products to launch, and the best creatives in your niche in just a few clicks.
Use coupon: DROPSHIPPING30 and get a 30% discount
💡Try Minea For Free
Conclusion
These were the tips on how to set up your Instagram marketing strategy. Nobody said Instagram Marketing for dropshipping was all simple but with the right techniques and mindset, setting up an Instagram marketing strategy definitely isn't that hard. It is your one-way ticket to success in dropshipping.
If you want to find out more about the best marketing practices for your dropshipping store, then make sure to check out our article here.