Best 10 Dropshipping Suppliers in Europe [General & Niche]
by
Martin -
Martin is an agency owner and SaaS projects maker. His work is featured in the leading ecommerce brands, magazines and podcasts. Talks about Marketing, Business Development, and Growth Hacking!
CO-founder at Dropshipping.com
Curious to find some of the best dropshipping suppliers in Europe? Here are the top European suppliers we think are worth working with.
It is not hard to start a dropshipping business. You can live wherever you like and set your own schedule.
Also, you can work as much as you like, depending on how quickly or large you want your online store to grow. Sure, you need to invest enough time and effort into what you do to succeed.
Plus, unlike traditional retail stores, you do not need too much money to start dropshipping. For instance, starting a dropshipping business using Shopify won't break the bank.
What's more, figures from Statista indicate that many Europeans lean toward online shopping. Estimations show that revenue in the European e-commerce market should reach about US$542m in 2023.
Of course, the e-commerce market in Europe will continue its quick and dynamic climb with revenues reaching nearly US$690m by 2025.
Why Should You Choose Dropshipping Suppliers From Europe?
If you are interested in starting a dropshipping business in Europe, you can collaborate with international suppliers. That's to say, you can work with US dropshipping suppliers, suppliers in India, China, Canada, etc.
However, running a dropshipping business in Europe but sourcing your products from international dropshipping suppliers may come with possible obstacles.
👉 Learn about starting and running a dropshipping business in Estonia.
These obstacles may include things like longer shipping times, higher shipping costs, customs formalities with shipments outside the EU, etc.
Therefore, you must determine whether this is commercially viable for you or not.
But if you are about to start dropshipping in Europe, working with a supplier that has a warehouse based in Europe may help you avoid many of the above-mentioned obstacles.
For example, shipping will probably take less time, shipping costs will be reduced, etc. And all this contributes to greater customer satisfaction.
In short, working with dropshipping suppliers in Europe and selling online to European customers is a smart choice.
👉 Discover the 10 Best Dropshipping Suppliers in New York (2023 LIST).
Lifetime deal: Get all-access to everything on Dropshipping.com
Access all DSCOM features, resources, courses, live workshops, discounts, winning products, weekly deep dives, directories and all future updates under all-in-one dropshipping HUB.
DROPSHIPPING IS A REAL BUSINESS, DON'T DO IT ALONE. 4553 MEMBERS ALREADY JOINED. YOU CAN PAY OFF YOUR SMALL INVESTMENT WITH JUST 2 SALES ON YOUR STORE.
Grab the deal before it's gone
Places To Find Dropshipping Suppliers In Europe
One of the first questions dropshipping beginners ask is: "What is the best dropshipping supplier for my online business?"
Fortunately, wholesale supplier directories function sort of like lists of wholesalers and dropshipping suppliers.
They are databases of suppliers that are organized by market, niche, or product. And the majority of directories check the reliability of their listed suppliers to make sure they are 100% genuine and reliable.
These directories are a simple and efficient way to fast search for many dropshipping suppliers in one place. And some of the best wholesale supplier directories to search for dropshipping suppliers in Europe are as follows: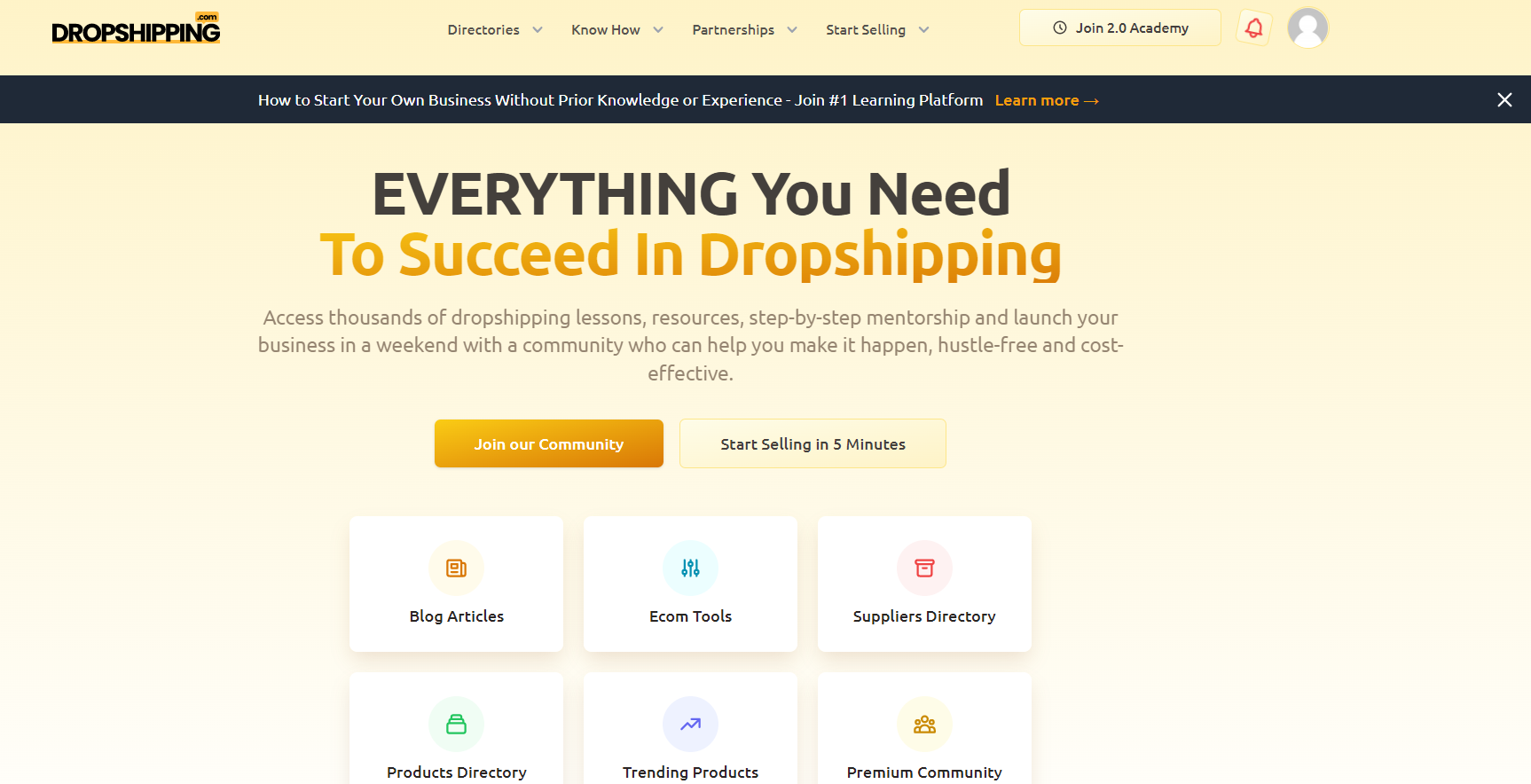 This is our own online dropshipping supplier directory. Furthermore, our supplier directory features dropshipping suppliers from all over the world, including dropshipping suppliers in Europe. And it is open to anyone and everyone to browse suppliers and find the best fit for their online stores.
Aside from a dropshipping supplier directory, Dropshipping also provides full access to a variety of dropshipping-related articles, apps, stores for inspiration, and the biggest free product directory.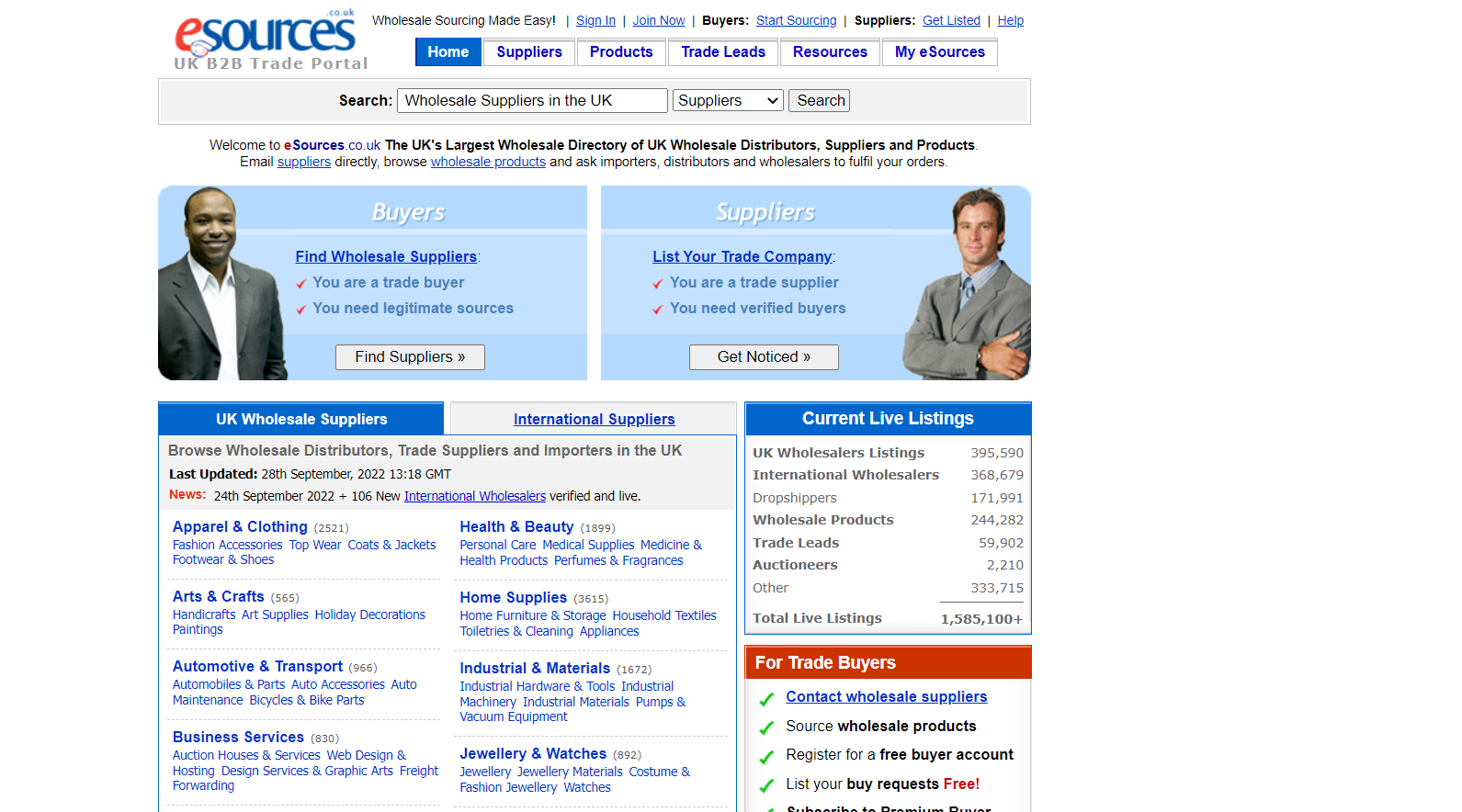 This is one of the largest UK-based wholesale supplier directories.
👉 Read about the Best FREE dropshipping suppliers in Europe & USA for Clothing.
Despite being more focused on UK-based suppliers, the directory also includes wholesalers and dropshipping suppliers in Europe, the USA, Canada, etc.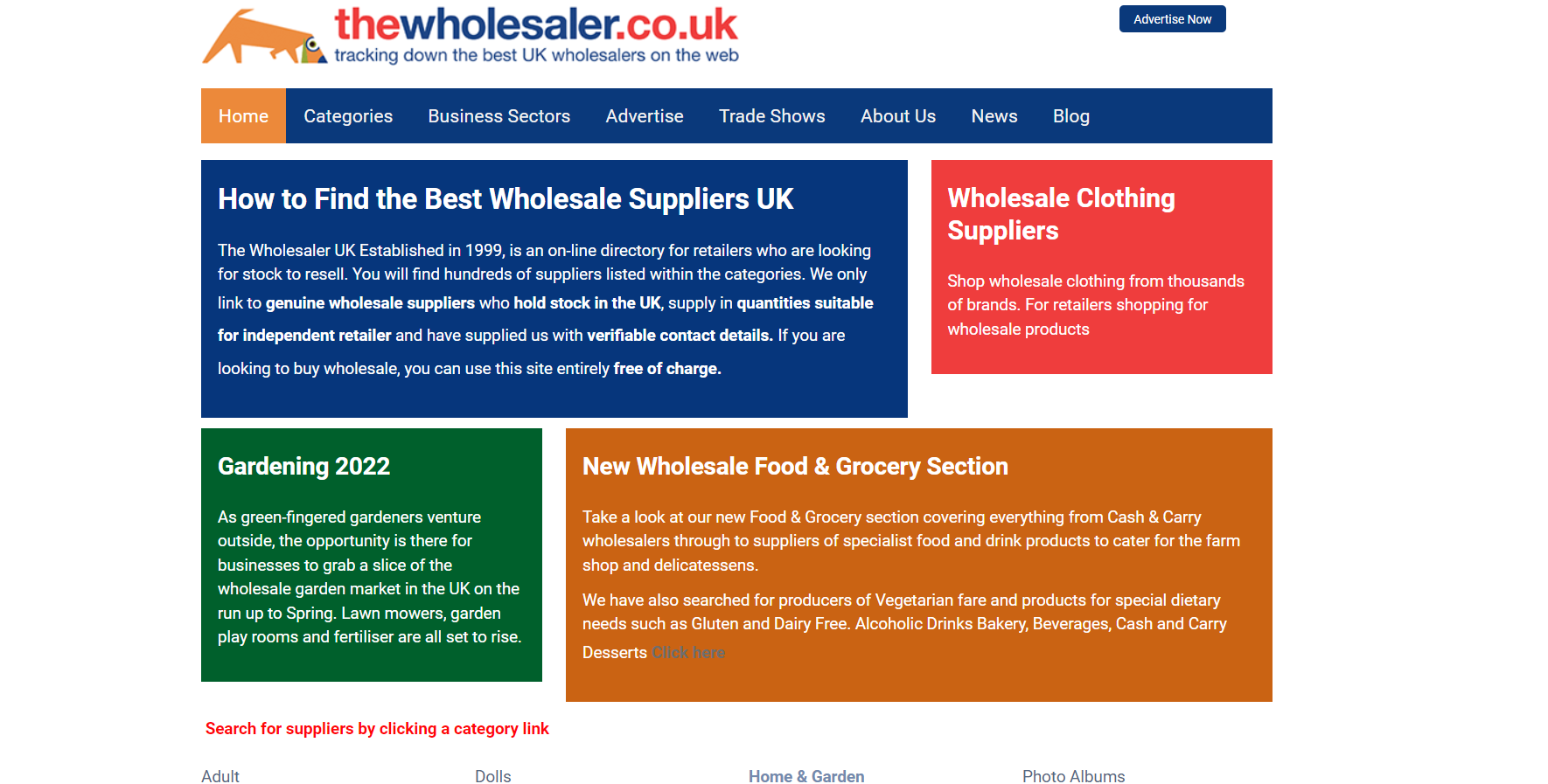 Established in 1999, The Wholesaler UK is one of the most trusted and reliable online wholesale directories in the UK.
In addition, the directory features a small, yet carefully curated network of suppliers based in the UK. You can browse supplies by category.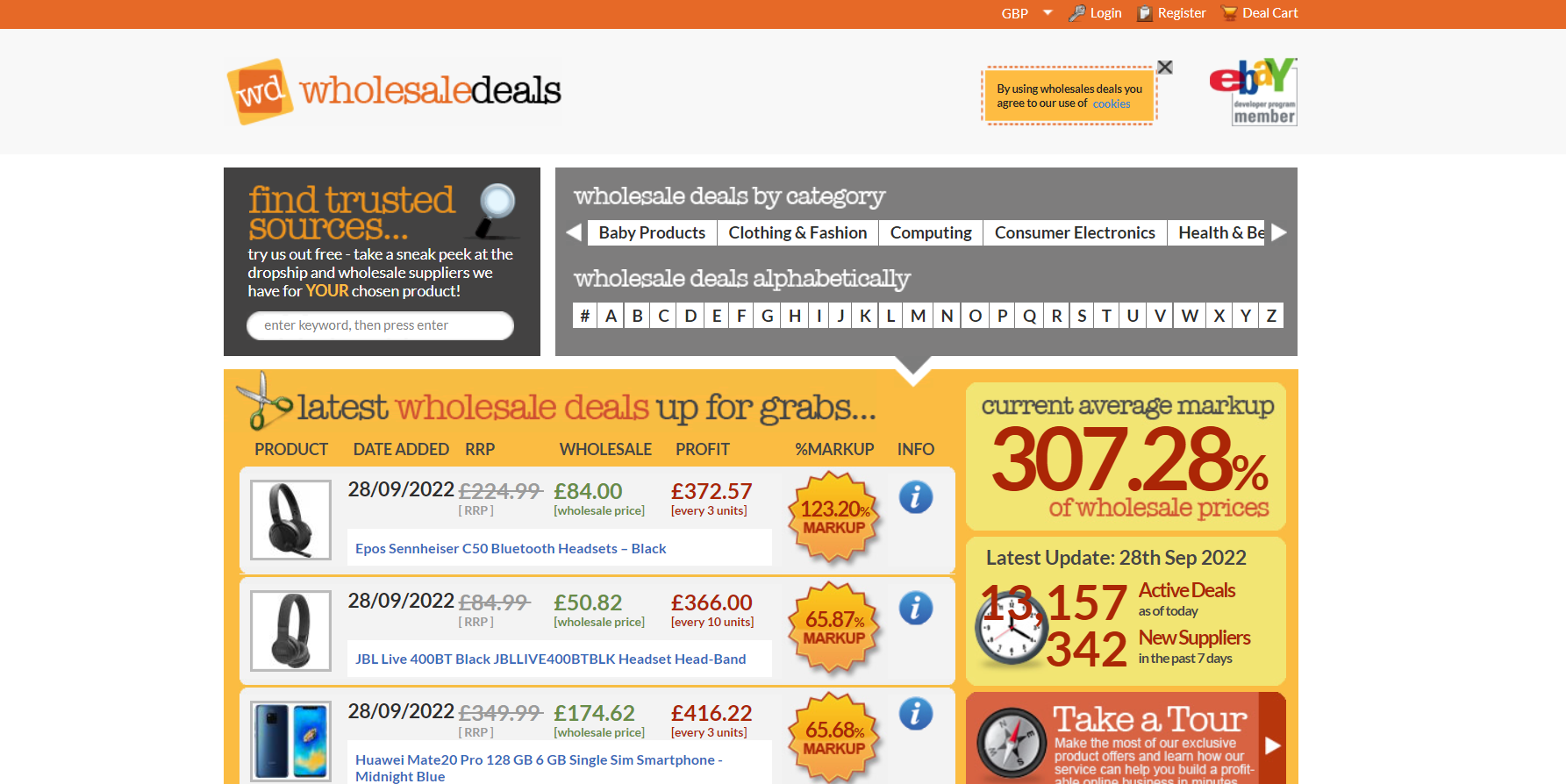 This is a popular wholesale and dropshipping platform in the UK. In the beginning, Wholesale Deals UK only featured profitable deals, mainly electronics and gadgets, for small- and medium-sized retailers and eBay sellers.
But today, Wholesale Deals UK also has a database of trusted wholesalers and dropshipping suppliers.
These are our picks for the best directories where you can find reliable and trusted dropshipping suppliers in Europe.
Although all these supplier directories are an easy and convenient way to find trusted suppliers, we just wanted to make it easier for you to find what you are looking for.
So, we have made a list of the top dropshipping suppliers in Europe.
Some of these suppliers offer a wide spectrum of products across multiple categories, whereas others are focused on a single niche.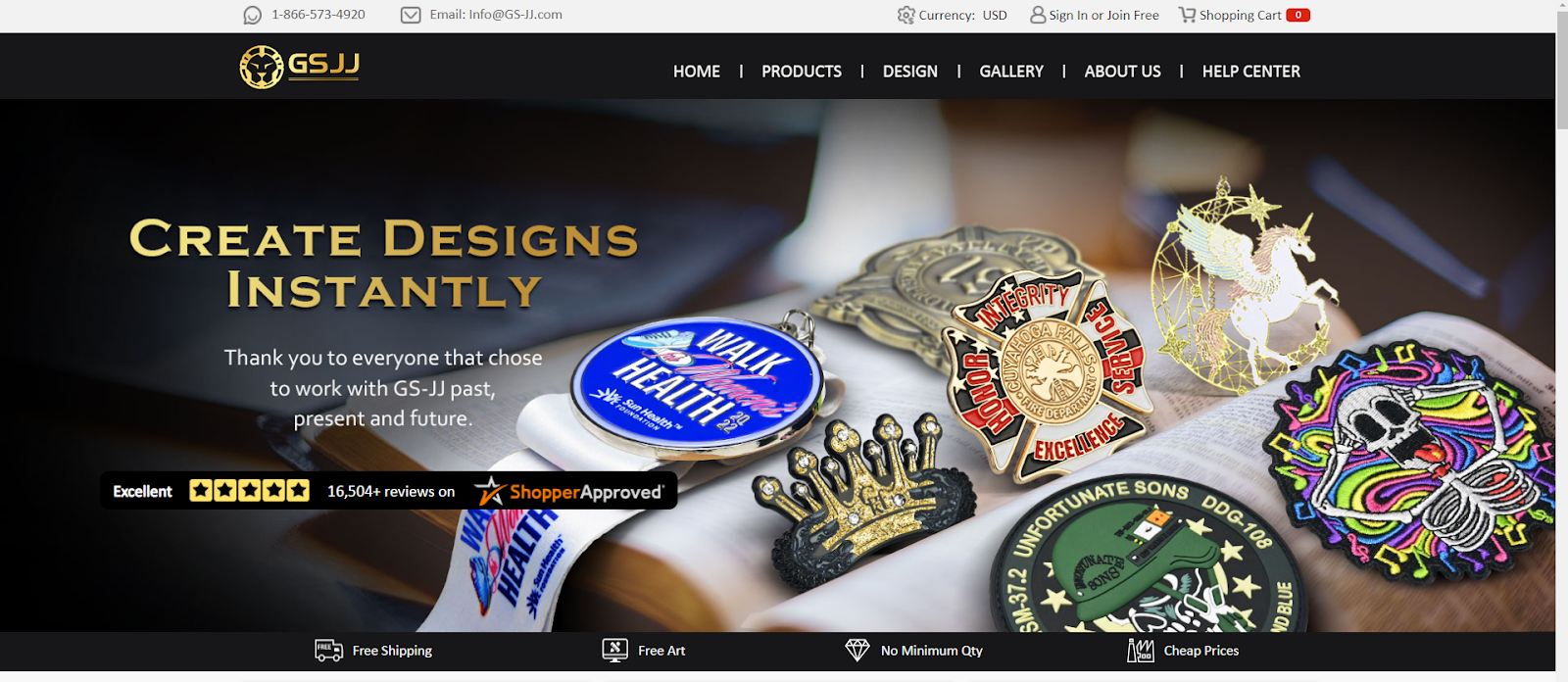 GS-JJ offers a wide selection of customizable gifts for your marketing needs.
They also own brands in multiple categories, offering mainly custom products such as lapel pins, coins, medals, keychains, belt buckles, lanyards, stickers, and more. It also has many sub-brands, such as bps.com where you can also find a full range of promotional gifts.
They have no minimum order quantity and can meet your needs whether you need to buy in small quantities or large quantities. The 3D technology it possesses allows you to feel the features of the product more intuitively.
GS-JJ has extensive experience in promotional gift manufacturing and they wholesale directly to some of the largest dealers, franchisees, and high-end customers in the United States and around the world.
Top 5 General Dropshipping Suppliers In Europe:
The following companies carry a wide variety of products across many different categories. Check out the best general suppliers for your dropshipping business now.
Before you jump in, check the ultimate comparison between the biggest general suppliers: Spocket vs Oberlo vs DSers vs AliDropship.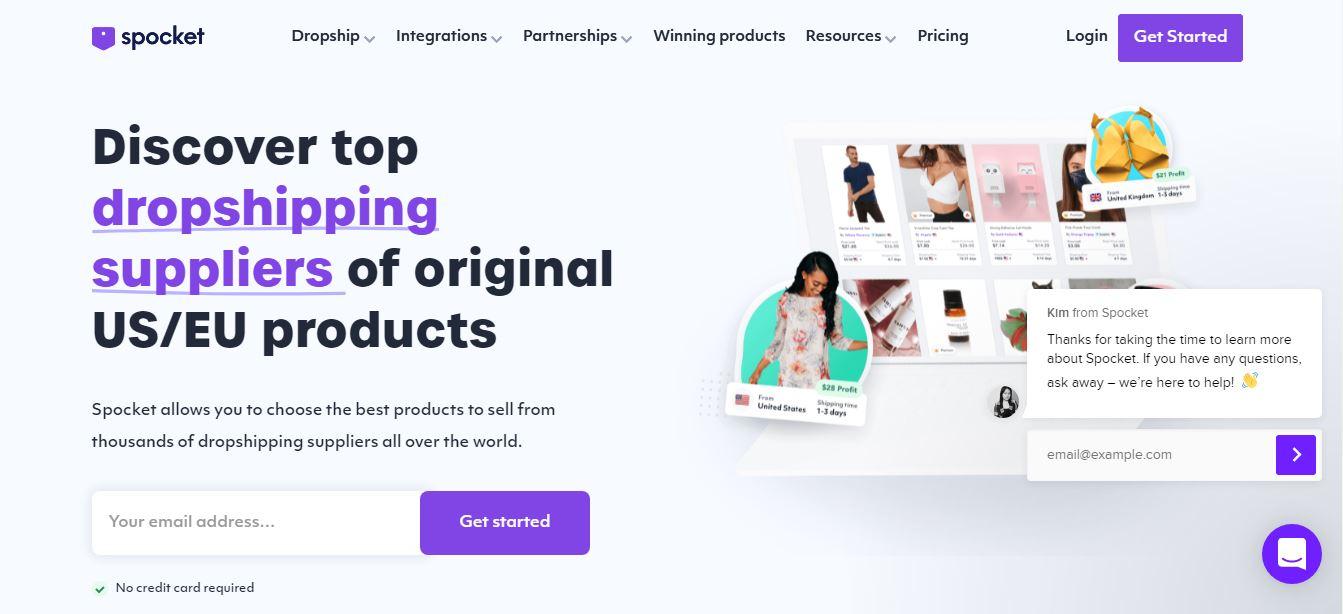 Although we put Spocket on our list of the best US dropshipping suppliers (mentioned above), our list of the best dropshipping suppliers in Europe would be incomplete without this supplier.
Why? Because it is an excellent platform that not only allows you to find winning products from reliable suppliers in the United States but also in Europe.
As stated on its website, the majority of Spocket's dropshipping suppliers are based in Europe and the United States. This means that shipping is more likely to be quick, reliable, and hassle-free.
And that's not all that Spocket has to offer. In short, it has integrations with Shopify, WooCommerce, BigCommerce, and Wix, meaning that if your dropshipping store is set up on one of these e-commerce platforms, all orders will automatically appear in your app.
Pricing:
When it comes to its pricing plans, they range from $0 to $99 per month.
Check our complete Dropshipping with Spocket Review before you start.
This is also one of the best dropshipping suppliers in Europe, offering thousands of products across different categories.
Working with this supplier enables you to sell everything from home & garden and perfumes & cosmetics to computers & electronics and sports products.
💡 Tip: Learn How to Sell Perfume Online via the Dropshipping Model.
Plus, it gives you the possibility to sell on your Shopify or PrestaShop store as well as on some online marketplaces, including eBay, Amazon, Rakuten, and Cdiscount.
Though BigBuy ships to almost every country in the world, it has affordable prices for deliveries across Europe.
Here's our ultimate BigBuy dropshipping review and guide.
Pricing:
Check out its pricing plans. But for more information regarding pricing, feel free to contact the supplier.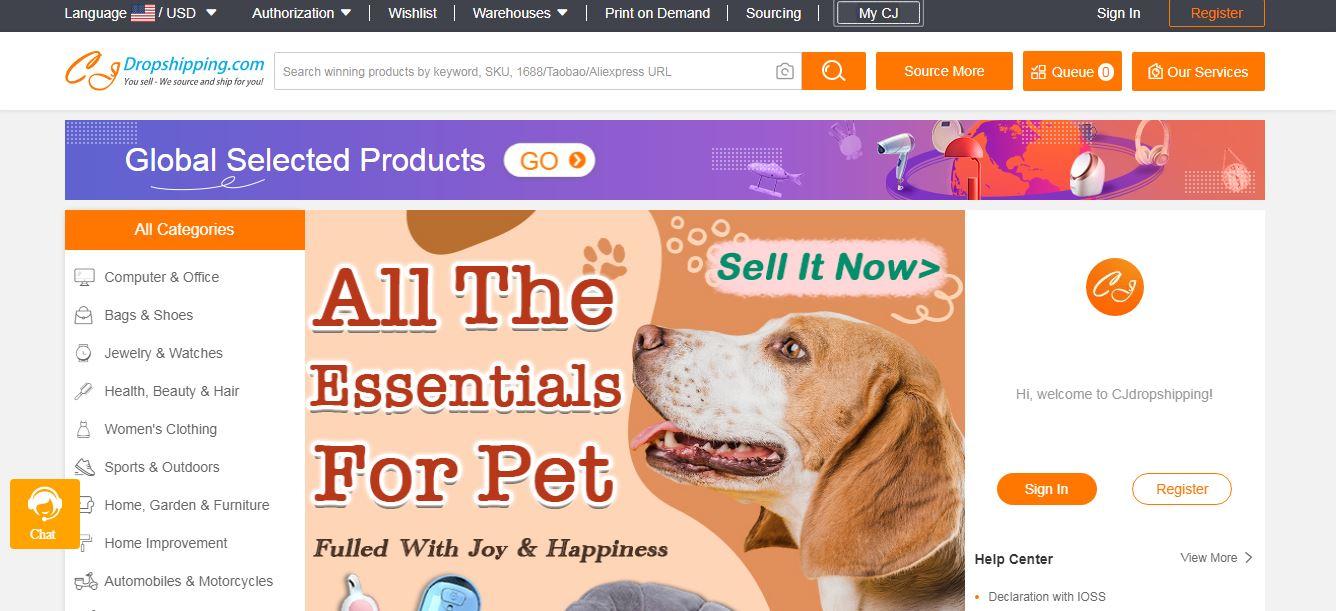 Even though CJdropshipping is a dropshipping supply chain company with headquarters in China, it has a global warehouse network.
With warehouses in many European countries like Germany, Britain, Italy, France, Spain, and Romania, CJdropshipping enables you to reach Europe in a split second.
If you choose this company as your dropshipping supplier, you will have the nearest warehouse, a fast shipping method, and a short processing and delivery time.
Plus, you will get the chance to sell quality products across many categories at low prices.
Pricing:
This supplier does not charge you any monthly membership fees.
If you are interested in learning more about this supplier, check out our in-depth CJ Dropshipping review.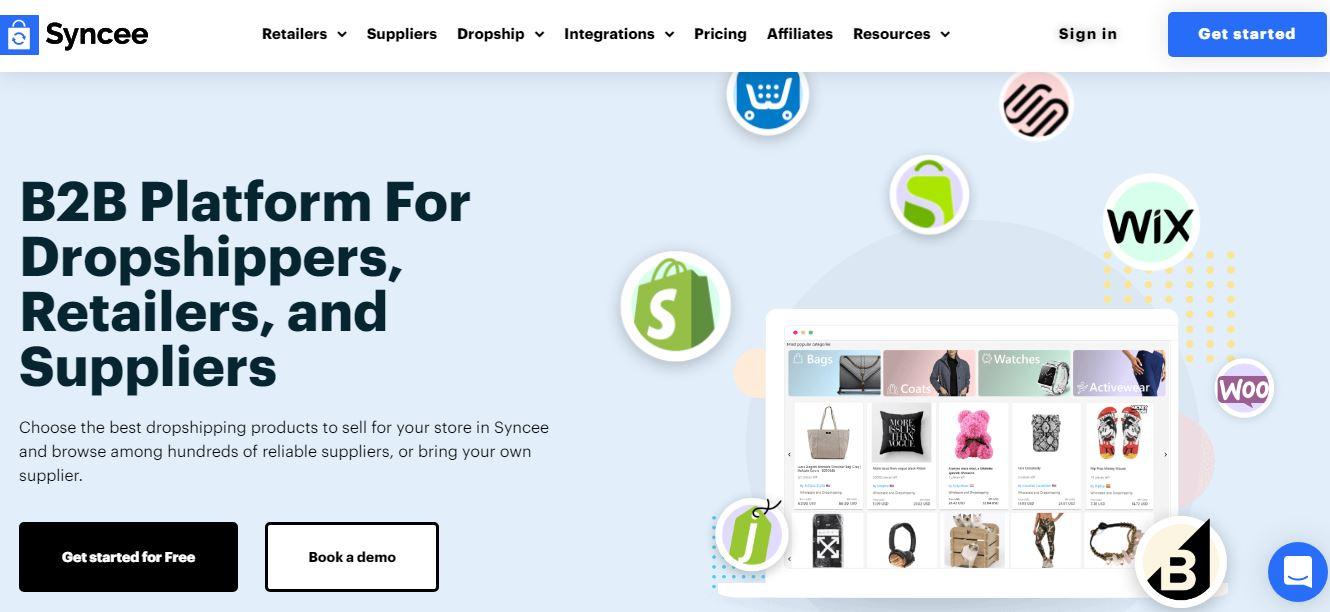 On this B2B platform, you, as a dropshipping store owner, can easily find suppliers to partner with and products to sell.
Syncee allows you to browse millions of products across different categories and selects trusted dropshipping suppliers from Europe, the United States, etc. So, you can easily find local dropshipping partners that provide fast delivery.
Long story short, with several compatible eCommerce platforms (Shopify, Wix, WooCommerce, BigCommerce, Squarespace, and Ecwid, to name a few), hundreds of dropshipping suppliers, one-click product importing and order fulfillment, and automated inventory management, Syncee may be a complete dropshipping solution for your business.
Pricing:
And its pricing plans are simple, comprehensive, and affordable.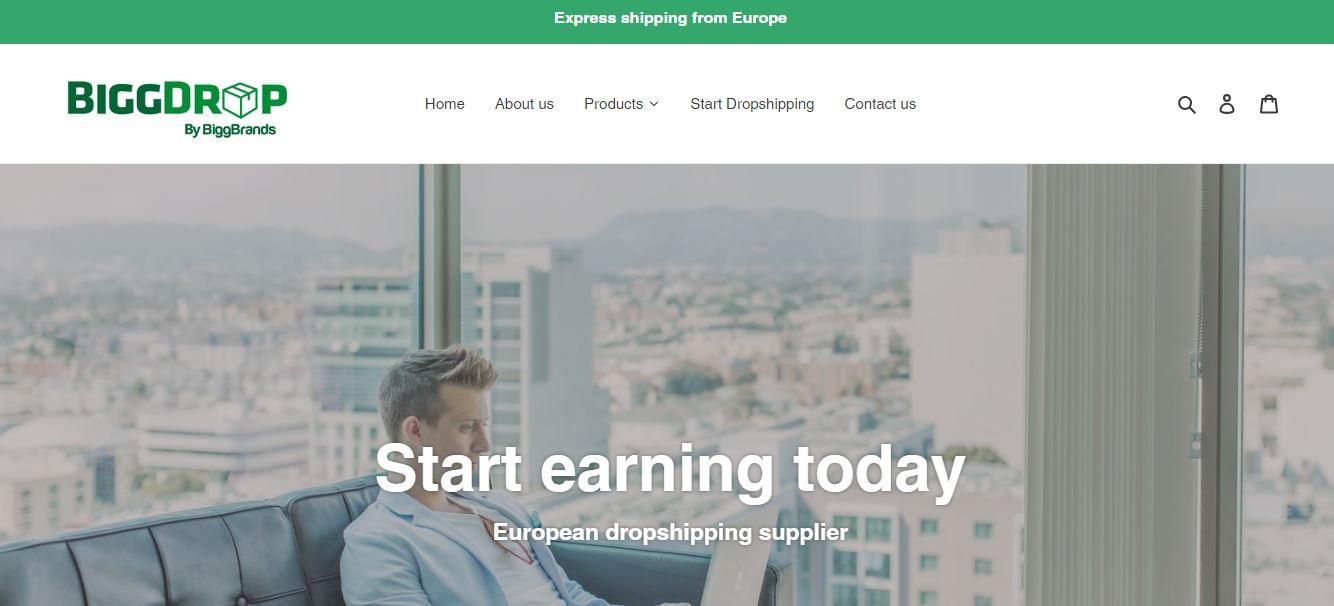 Powered by BiggBrands (the online distribution platform of Turkish brands), BiggDrop is not as popular as the dropshipping suppliers in Europe listed above.
However, BiggDrop offers high-quality products across several categories, including fashion, cosmetics, toys, electronics, and kitchen products. All products offered by BiggDrop are made in Turkey.
BONUS: On this note, check the top 10 Turkish Wholesale Suppliers in the clothing industry.
And the supplier has warehouses in Istanbul, Amsterdam, Dubai, and New Jersey. So, BiggDrop is committed to providing fast shipping (1-4 days) across Europe.
Pricing:
There is no specific information on monthly fees on the site.
Top 10 Dropshipping Suppliers In Europe, sorted by niche
Here are 10 European suppliers, sorted by niche.
💡 Tip: Also, check out our list of EU dropshipping suppliers (UK) for Gifts.
Category: Luxury Fashion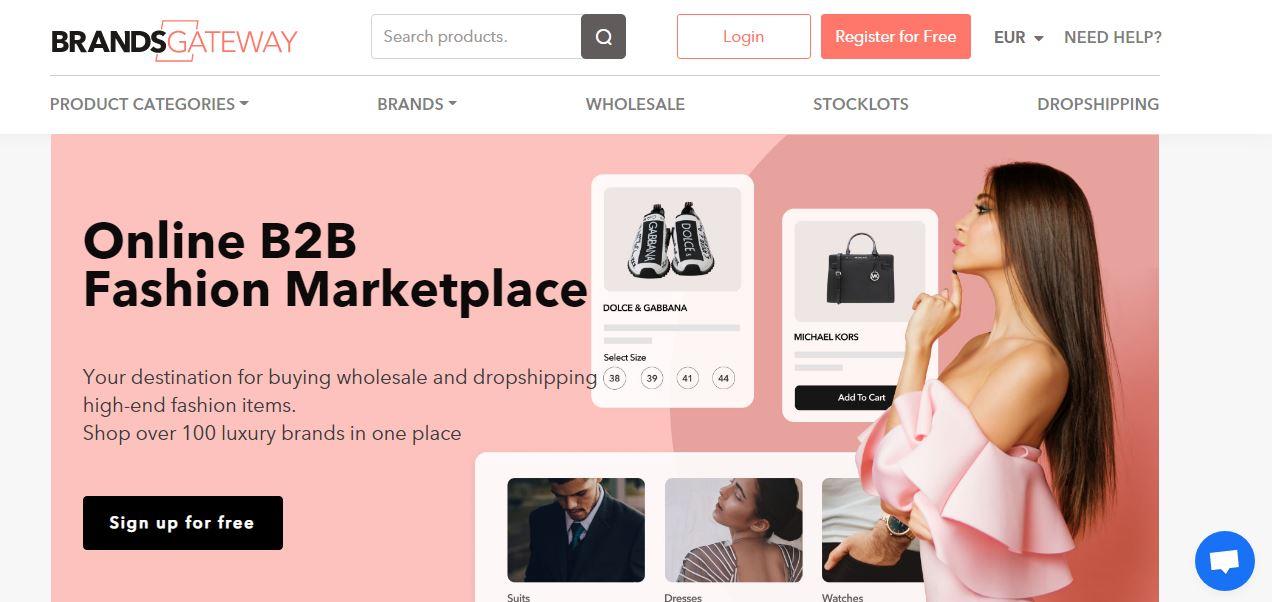 BrandsGateway has a well-deserved reputation as the largest online B2B fashion marketplace in the world. It has evolved into a one-stop destination for anyone who loves luxury fashion and has a keen eye for style.
The company has offices and warehouses in several European countries (Sweden, Estonia, Finland, Germany, and Italy), as well as in the United States. But it delivers its high-end fashion items anywhere in the world in just five days.
And you, as a dropshipper, can get access to exclusive deals and discounts on world-famous designer brands. Yes, you read it right. You can put smiles on your customers' faces by working with this company.
In brief, outstanding dropshipping suppliers in Europe like BrandsGateway can help you wow your customers with top-notch 100% genuine designer clothing pieces, fast delivery across Europe, and attractive prices.
Pricing:
BrandsGateway's dropshipping packages might be a bit pricey. But choosing one of them based on your needs can definitely help your dropshipping business succeed in the luxury fashion sector.
Here you can learn more about how to dropship luxury brands with the best suppliers.
Category: Fashion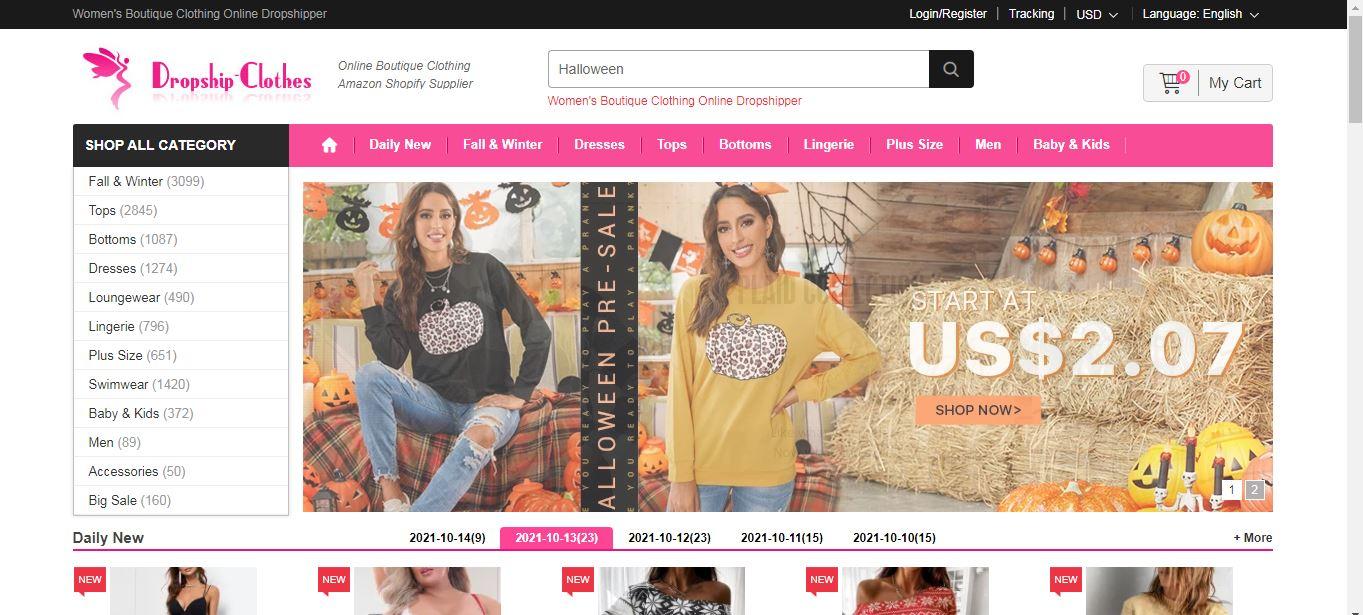 This is a leading international manufacturer and dropshipping supplier of women's clothes. Unlike BrandsGateway, this company offers cheap, trendy clothing for women.
With an international network of distributors, it ships to over 130 countries worldwide, including many European countries. So, if you are looking to target the European market and sell affordable clothing pieces for women online, then look no further than Dropship Clothes.
Pricing:
The company does not charge any monthly or membership fees for its dropshipping services.
Category: Electronics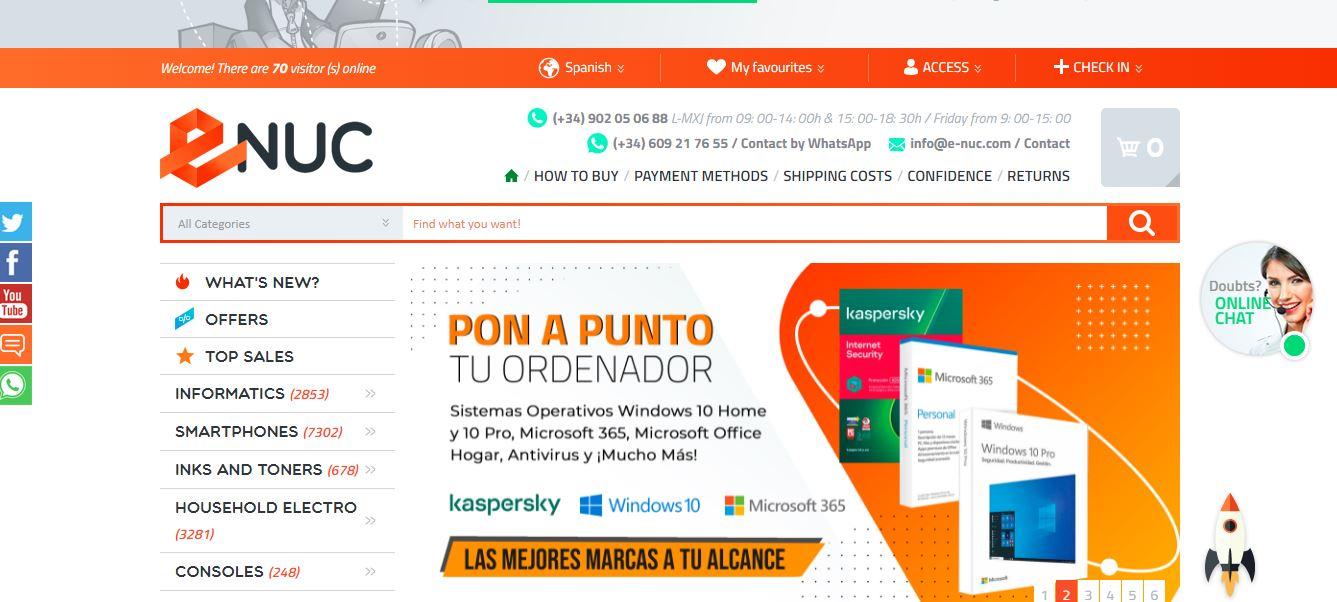 Based in Spain, E-nuc is one of the largest dropshipping suppliers in Europe, specializing in electronics. From smartphones to computer accessories, you will find everything you need for your electronics dropshipping store at E-nuc.
What's emphasized on its website is that all its devices have a 2-year warranty. If you are about to sell to Spaniards, this supplier will ship products to your customers within two days. Moreover, it can also ship to other European countries.
But remember that E-nuc does not have integrations with e-commerce platforms. This means that you will have to place orders with this supplier manually.
Pricing:
To ship a product to your customer without E-Nuc's information on the package, the company charges an extra fee of €0.95 + VAT.
Category: Print-on-demand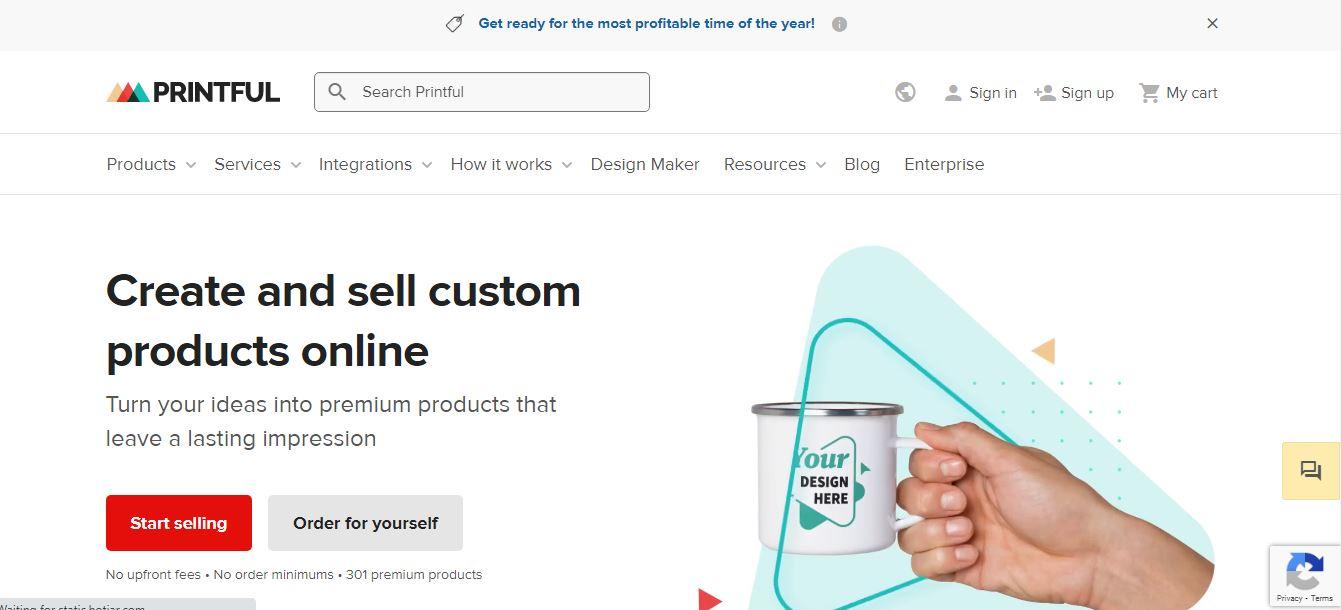 An industry leader in the US, Printful has recently expanded to Europe. To make its mark in a new continent and to better serve its European customers, the company has recently opened fulfillment centers across the European continent.
Consequently, Printful has become one of the most successful print-on-demand dropshipping suppliers in Europe and North America.
Don't miss: Printful vs Printify – the ultimate review. Which one is better for print on demand?
Here you can check our ultimate TeePublic review (t-shirt print-on-demand).
Or, explore the 13 best print-on-demand companies.
With Printful, you can create and sell custom products through your own online store or on an online marketplace.
Yes, Printful has integrations with many e-commerce platforms and marketplaces. So, whether you have a store on Shopify, Magento, etc., or want to sell on eBay, Etsy, etc., Printful can help you grow your dropshipping business.
And perhaps the best thing about this supplier is that it has a "no minimum order" policy. However, this company has to customize a product to your preferences before delivery. Therefore, the total shipping time can take up to 12 business days.
Pricing:
Printful does not charge any monthly or membership fees. It only charges for the items ordered.
Category: Beauty & Cosmetics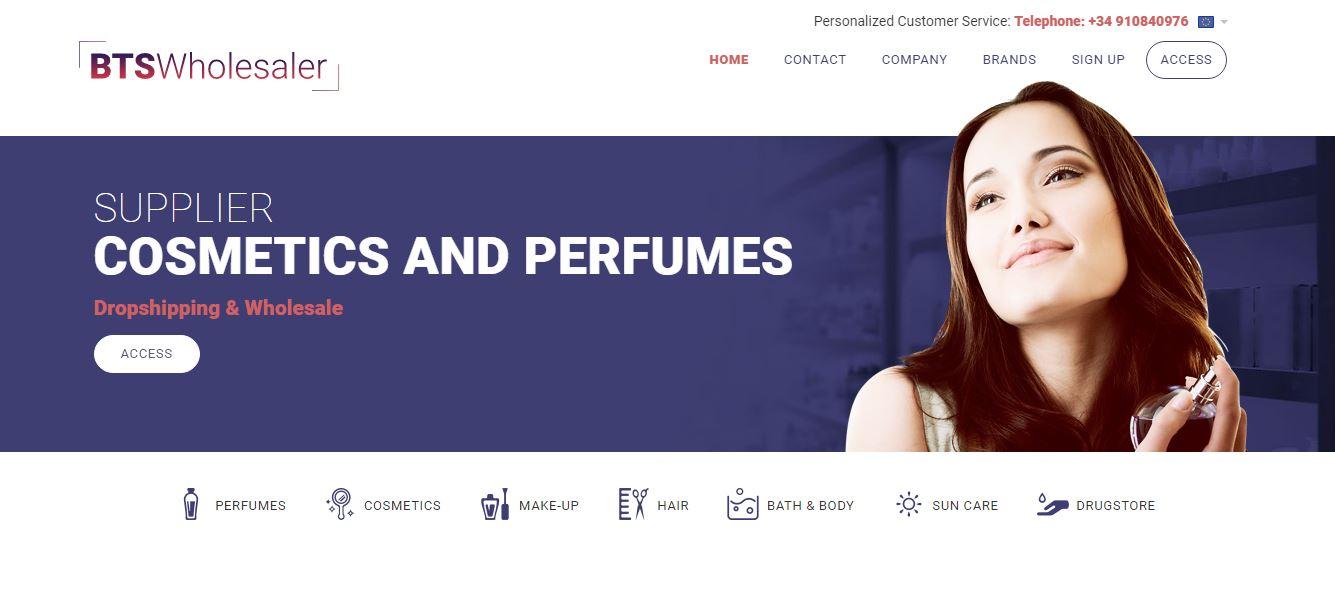 One of the best wholesalers and dropshipping suppliers in Europe in the beauty & cosmetics industry, BTSWholesaler carries thousands of products.
Additionally, its large product portfolio includes perfumes, makeup, bath & body products, and more from well-known brands like L'Oreal, Givenchy, Paco Rabanne, etc.
If you choose this supplier as your partner to target the European market, you will get access to wholesale prices even for one item. And this is perfect for the dropshipping business model.
What's more, the company's dropshipping system is solid and up to date. As a result, everything will be in sync with your dropshipping store.
Pricing:
There is no set-up fee on the site.
Category: Health & Fitness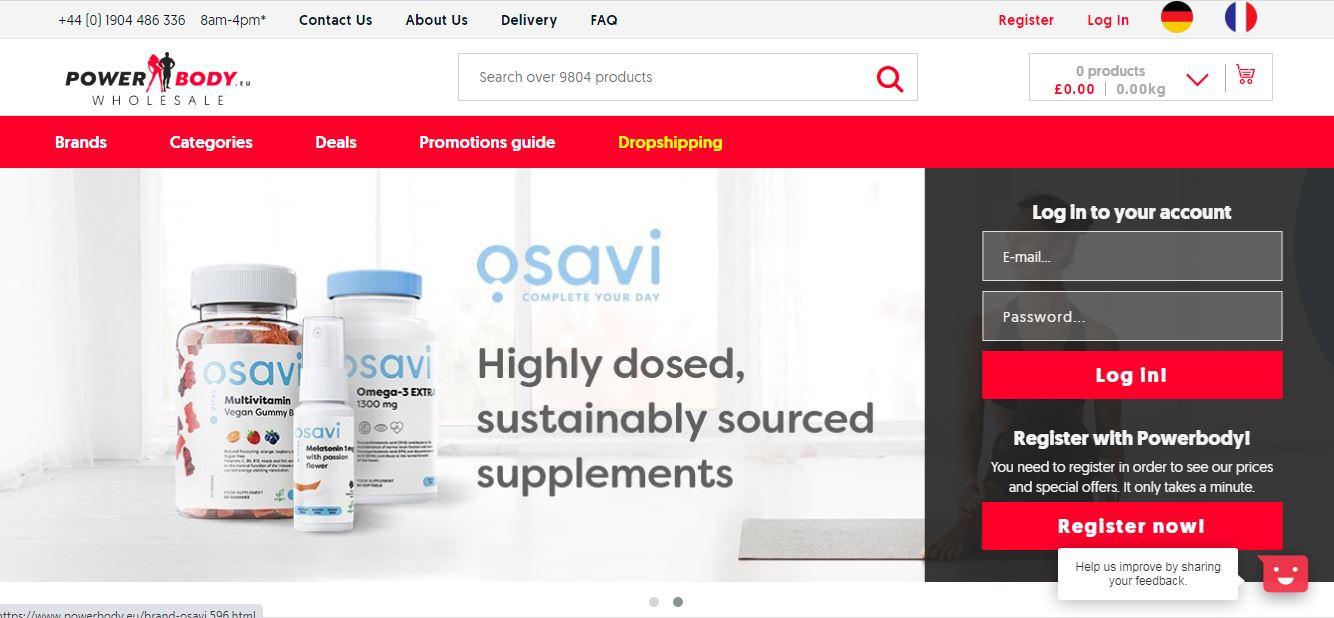 Headquartered in the UK, Power Body deserves its own place on our list of the best dropshipping suppliers in Europe.
Why? Because it is a legitimate European wholesaler and dropshipping supplier of health & wellbeing products and fitness supplements.
Plus, it has an exceptional selection, with 7,000+ health and wellness items to choose from.
However, Power Body ships only to the United Kingdom and certain European countries. And its dropshipping services are only available to professional e-commerce businesses registered with HMRC.
Pricing:
You do not have to pay any monthly or set-up fees to subscribe to its dropshipping program.
Category: Jewelry & Watches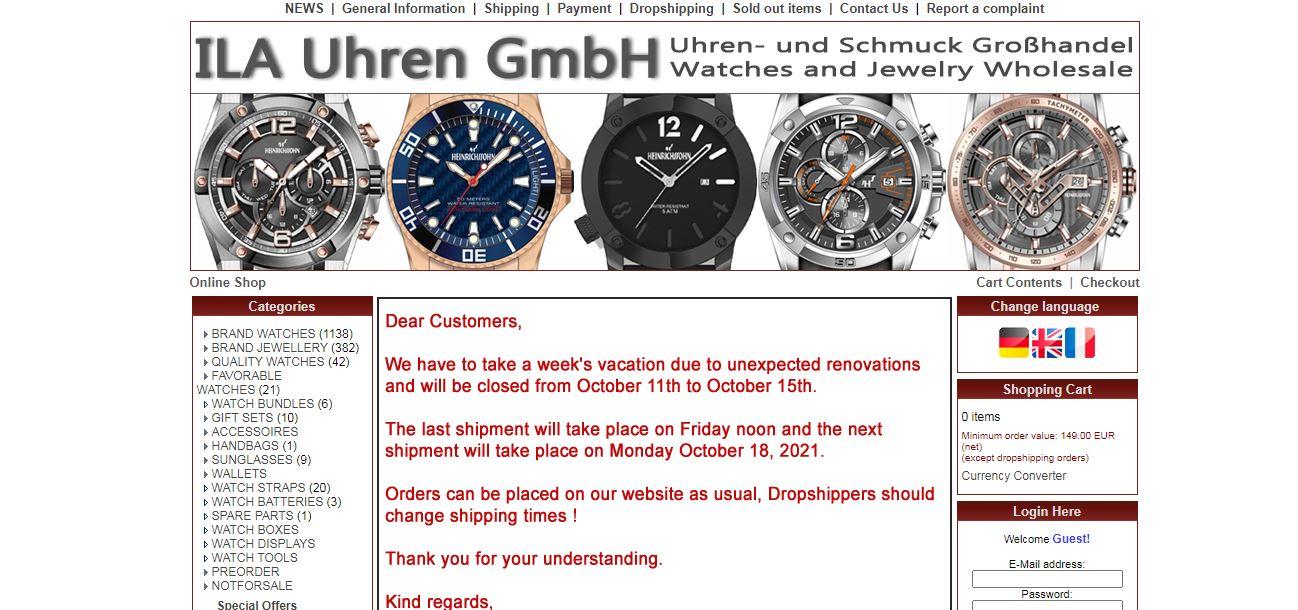 Though its website might look a bit outdated, ILA Uhren GmbH is one of the biggest jewelry wholesalers and dropshipping suppliers in Europe.
This is a B2B company, which means that it only sells to other businesses like brick-and-mortar jewelry stores and online stores.
Located in Germany, this supplier offers a wide range of watches, jewelry, and accessories from well-established brands. These products might be a bit pricey. However, at ILA Uhren GmbH, you can find cheaper items, as well.
Pricing:
There is no monthly fee on the site. Still, you will have to pay a dropshipping handling fee of €2.90 per order.
Category: Pet Supplies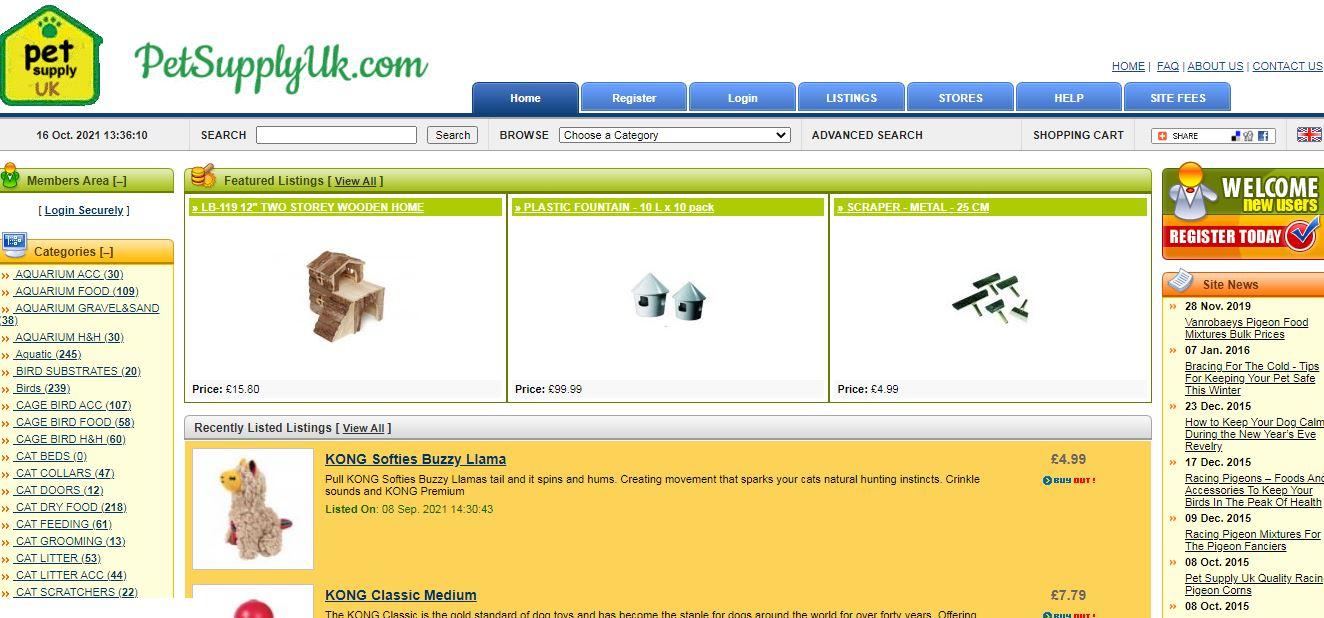 Pet Supply UK is a UK-based company with an impressive variety of pet products. That's to say, its product catalog includes products for dogs, cats, birds, fish, horses, etc.
Plus, this company provides dropshipping services to those who want to enter the pet dropshipping industry. Even if you want to sell pet supplies on Amazon, you can do so by working with this dropshipping supplier.
Does this sound appealing to you? If the answer is yes, then join the company's dropshipping program. The program allows you to get access to Pet Supply UK's product data and images and take advantage of its wholesale prices and great customer service.
Pricing:
The company offers two kinds of dropshipping accounts – basic and advanced. Regardless of which type of account you select, you will have to pay a monthly fee.
Category: Furniture & Hardware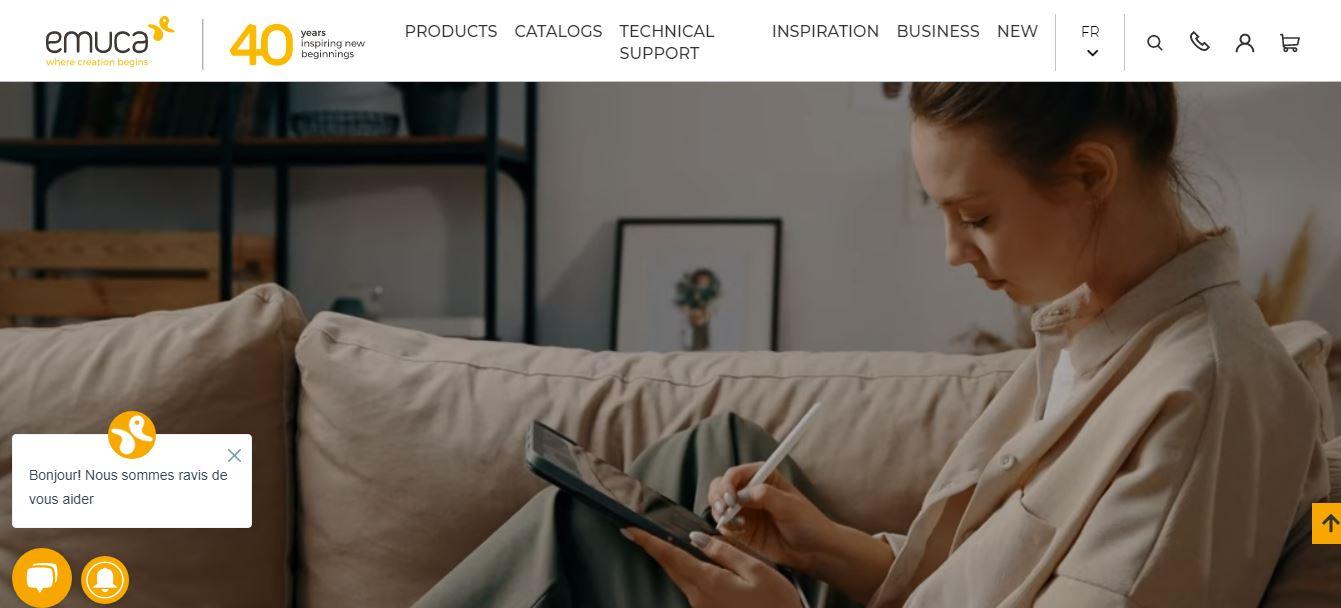 Emuca is an excellent addition to the list of the best furniture & home décor dropshipping suppliers in Europe.
Learn more: How to sell home decor online?
The main reason for this is that the supplier has multiple locations across Europe, including France, Spain, the UK, Portugal, and Italy. That's why it guarantees fast shipping anywhere in Europe.
Another reason is that Emuca has more than 30 years of experience in designing, manufacturing, and selling various items for the carpentry, furniture, and hardware sectors.
Pricing:
To choose Emuca as your dropshipping supplier, you must have an online store or sell through an online marketplace. Also, you need to register as a distributor. But you do not have to pay anything for that.
Category: Kids Products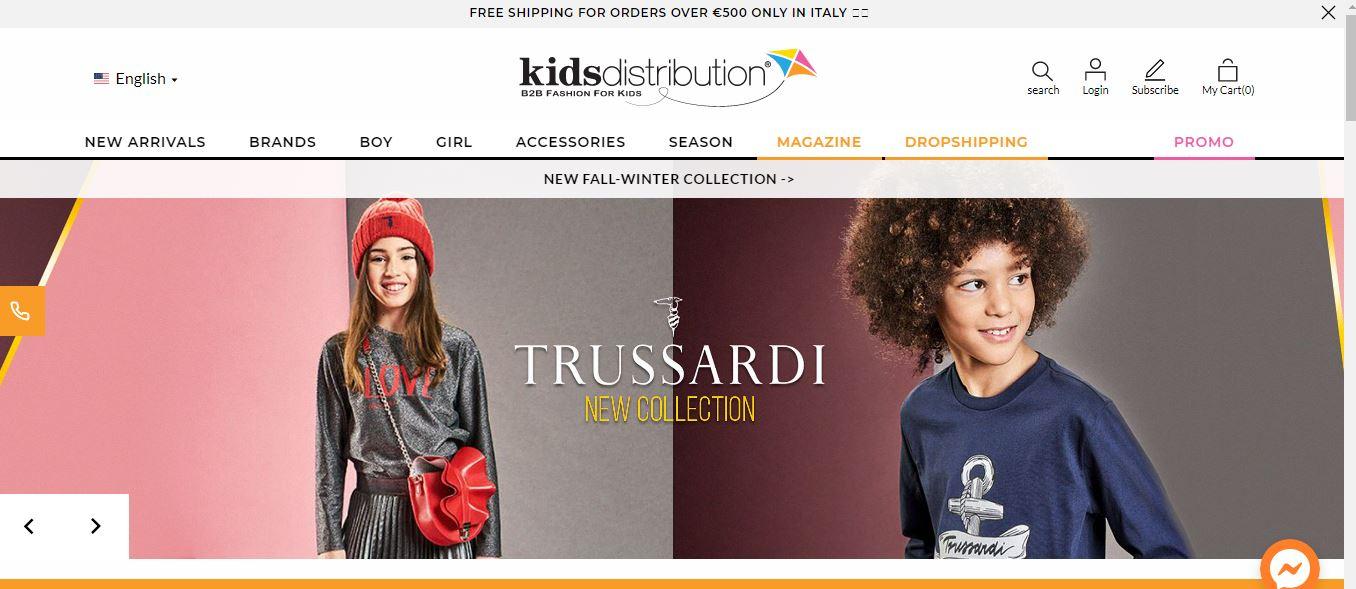 This is an Italian wholesaler and dropshipping supplier of high-quality clothing and accessories for kids from well-known Italian and international brands.
An extensive range of kids' merchandise at wholesale prices can be found at KidsDistribution. And this guarantees large profit margins.
KidsDistribution has integrations with Magento, PrestaShop, and WooCommerce. So, you can easily import products from this supplier into your dropshipping store if you are using one of these e-commerce platforms.
Pricing:
You can register for free.
BONUS: Find and pick from the best Adult Products Suppliers.
What Are The Benefits Of Europe Dropshipping Suppliers?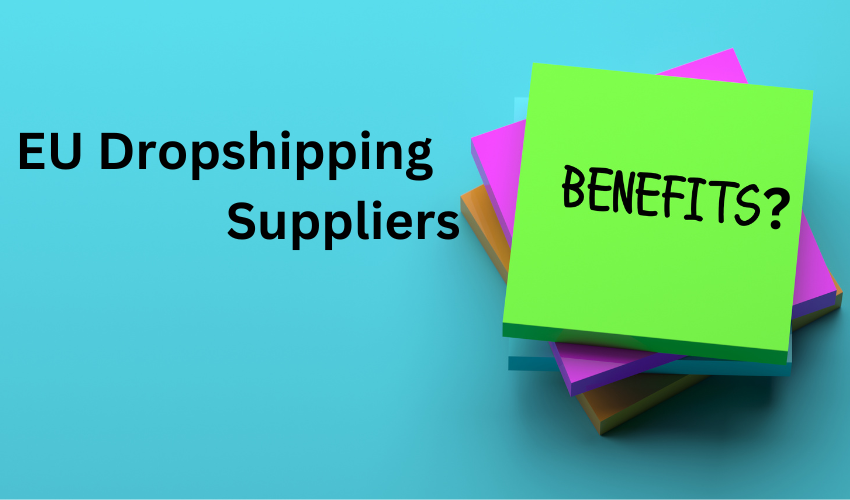 Europe dropshippers? Really? Well, we are not surprised at all!
First, Europe is one of the world's largest eCommerce markets, with sales anticipated to reach an astounding $569 billion by 2025.
Next, DID YOU KNOW that actually on a list of TOP dropshipping suppliers worldwide, 5 out of 7 are European suppliers? Here we will find the UK, Sweden, Denmark, France, Switzerland, etc.
Thus, many complications that frequently emerge with Chinese dropshipping suppliers may be avoided by using dropship suppliers in Europe. Wondering why, or how?
Shipment will be faster, which typically results in better customer service and an increase in satisfied customers. Moreover, if an order is damaged, you will be able to promptly ship a new product to your consumers.
Working with European dropshipping suppliers enables you to provide quick domestic shipment and trustworthy customer relations. There is also no language barrier, unlike with Chinese suppliers.
Moreover, EU dropshipping suppliers must also fulfill European safety standards for all items they offer. This decreases the chance of defective items, as well as the possibility of customer complaints.
How To Choose A European Dropshipping Supplier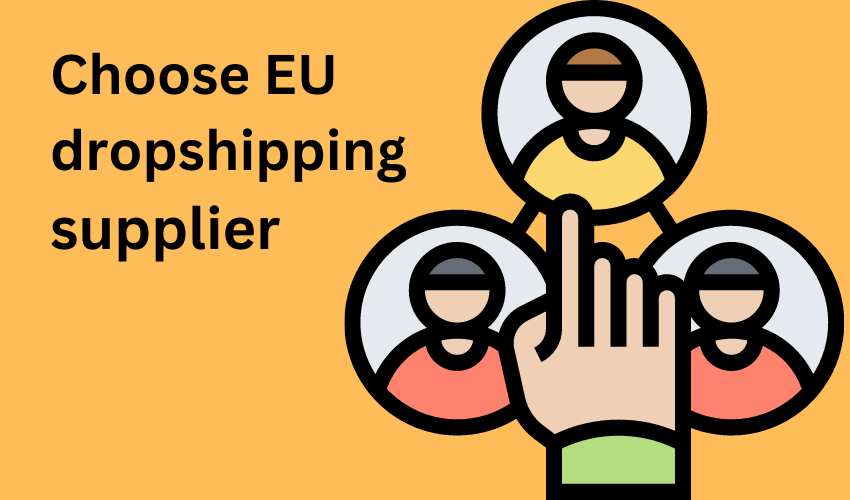 Let's assume that you've already chosen your dropshipping niche and dropshipping products, and skipped this part, so we focus on the more subtle one.
Therefore, if you want to choose dropshipping suppliers from Europe, the first thing you should do is to establish which EU dropshipping suppliers are accessible and which one best matches your requirements.
Furthermore, you should contact the selected EU dropshippers. Thus, when you speak with them, you may ask them questions about the services they provide, and they can even give you contact info of some of their current clients, allowing you to obtain experience with those dropshipping businesses before contacting them.
Also, you can contact dropshipping agents from Dropshipping.com Supplier Directory and ask them to do that instead of you.
What's more, don't forget to ask for product samples from your European dropshipping suppliers. Also, to ensure that you are totally happy with your selection, test their service quality, shipping timeframes, packing, and other manufacturer-related inquiries.
More importantly, don't forget to check and read reviews for those specific dropshipping companies in Europe!
How To Contact And Manage EU Dropshippers?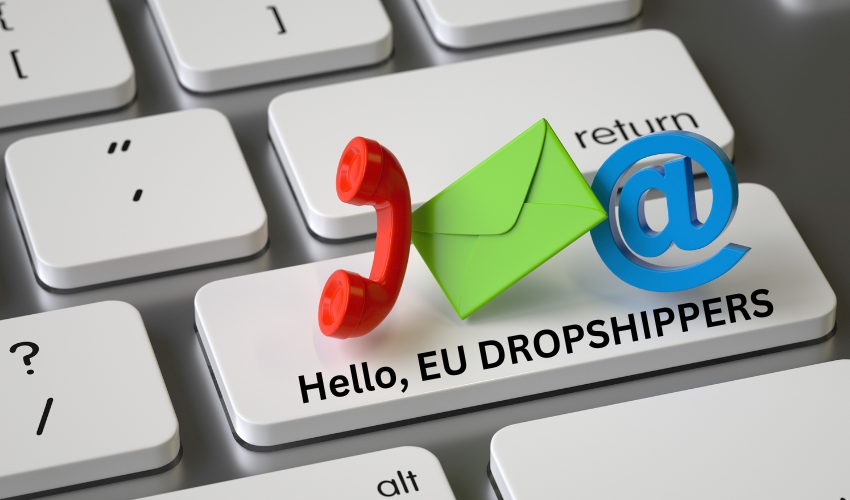 There are various ways to get in touch with dropshipping suppliers in Europe and manage your relationship. Here we will refer to the easiest and best ways!
You can begin by contacting them via email, trying to establish a relationship, and having something to refer to when you call them.
You will receive some answers to your emails, but keep in mind that these suppliers also receive emails from a large number of dropshippers who want to do business with them.
As a result, you must compose an email that will capture their interest. Therefore, you should start by using a captivating subject line that will entice them to open and read your email.
Furthermore, CALL them! This might be a better shot since you have more direct contact with those EU dropshipping suppliers.
However, prepare yourself for the speech, because first impressions are important. Therefore, make sure you speak to some of the company decision-makers.
Further, ask questions like do they have supply programs, where are their warehouses located, their shipping time, refund and return policies, etc.
And, as we already mentioned. If you don't feel comfortable communicating and getting in touch with European dropshippers, you always have the option to choose dropshipping agents and let them do their job.
Is Dropshipping From European Suppliers a Reliable Option?
Yes, dropshipping is effective and reliable in Europe. UK, Germany, France, Spain, and Scandinavia are among the nations on the continent that are ideal for dropshipping.
Furthermore, rather than using Chinese warehouses, you may ship your items from European warehouses more quickly.
Because of these favorable market conditions, anyone in Europe can start their own lucrative dropshipping business!
How Do You Start Dropshipping In Europe?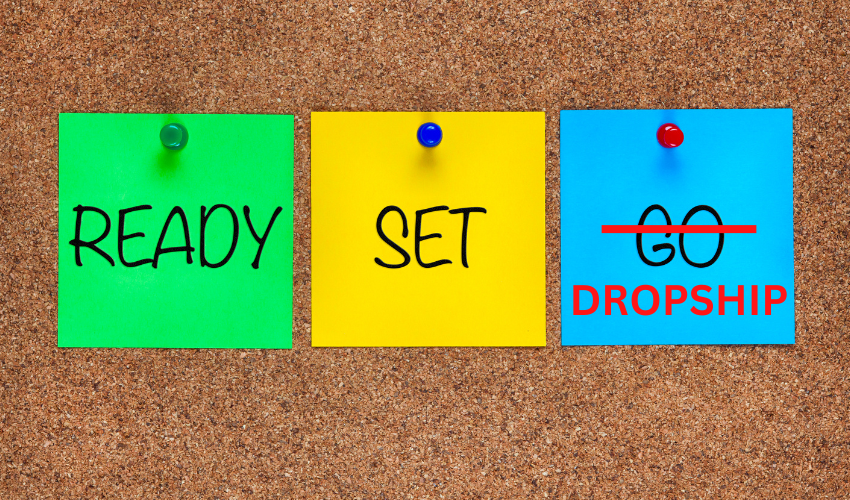 You start dropshipping in Europe just like at any other place in the world!
First, read about the few things you should consider before starting to dropship. Let's see what's next!
In this article, we will cover only the three most important steps you need to perform to start dropshipping in Europe, however, check our full Checklist for starting a dropshipping business!
Choose a dropshipping niche
The next thing you do is choose a dropshipping niche you want to work in. So, a little advice for you in this one is that you better choose something that you have knowledge about, or are interested in.
Find reliable EU dropshipping suppliers
After choosing a dropshipping niche, you need to find the dropshipping businesses that will supply you with products.
So, if you want to dropship in Europe, and you are interested in the EU market, we advise you to search for the Best dropshipping wholesalers in Europe for you.
How can you find them?
First, you can do your own research over the internet, but you must be aware that this would take a lot of time, and also you must be very careful and sure that the EU dropshipping suppliers you've found are not a scam!
👉 Learn how to avoid dropshipping scams!
However, if you want to do this more effectively and efficiently, maybe you should use some dropshipping platform services like Dropshipping.com, supplier directories they provide, product directories, or blog articles that are educative.
Build a dropshipping store
There we go! This is the third step that cannot be avoided if you want to dropship! Where will you even sell your dropshipping products if you don't have a marketplace?
Nowhere! Therefore, you will build one. But, no worries! This one is easy today.
Of course, you have multiple choices about building a dropshipping store, but your fastest and best option might be using a website builder.
Check out one of the best website builders.
Moreover, you can always choose to build your dropshipping store from scratch.
Join the only community and resource hub you'll ever need to succeed with dropshipping
Find winning dropshipping products, learn marketing, download templates and engage with real dropshippers
Never pay for a "guru's" course again. See why 4543+ dropshippers joined us this year!
💡Try DSCOM Hub Now
Conclusion
As you can see, in this article, we have shared our picks for the best dropshipping suppliers in Europe.
But each dropshipping company listed above comes with its unique set of capabilities.
Therefore, you must select an option that aligns the best with your product selection, budget, and e-commerce goals.
But, we did not stop there! We also provided you with answers to many How to's questions that are important for you!