Top 12 Print on Demand Jewelry Companies in 2023
by
Aleksandra -
Aleksandra teaches marketing and management at various levels in High School. She writes about marketing, the economics and logistics of the dropshipping business and ecommerce in general.
Chief of Content Marketing
Print on demand and jewelry? The first word on our mind is – great combo!
Jewelry is a highly demanded item in general. Therefore, Print-on-demand jewelry, or costume jewelry, has become even more demanded.
This eCommerce industry is one of the most popular and high-ticket businesses. Actually, the print on demand jewelry sales is forecasted to reach $52.4 billion by 2025.
So, if you are looking for a high ticket dropshipping product, you are a jewelry fan and enough creative. What's the wait for?
In this article, we will guide you through everything you need to know about Print on Demand Jewelry. Let's begin!
What Is Print-on-demand Jewelry?
Print-on-demand jewelry refers to customizing the jewelry as you or your customer wish or letting a third-party to do it for you.
In fact, POD jewelry suppliers provide you the option to personalize jewelry, have it printed straight on jewelry, or even design your own jewelry to market to your customers.
Certainly, you get to pick any design you like, in any color, and within a few weeks, it will be delivered to your customer's door!
Lifetime deal: Get all-access to everything on Dropshipping.com
Access all DSCOM features, resources, courses, live workshops, discounts, winning products, weekly deep dives, directories and all future updates under all-in-one dropshipping HUB.
DROPSHIPPING IS A REAL BUSINESS, DON'T DO IT ALONE. 4553 MEMBERS ALREADY JOINED. YOU CAN PAY OFF YOUR SMALL INVESTMENT WITH JUST 2 SALES ON YOUR STORE.
Grab the deal before it's gone
The PoD Jewelry Market?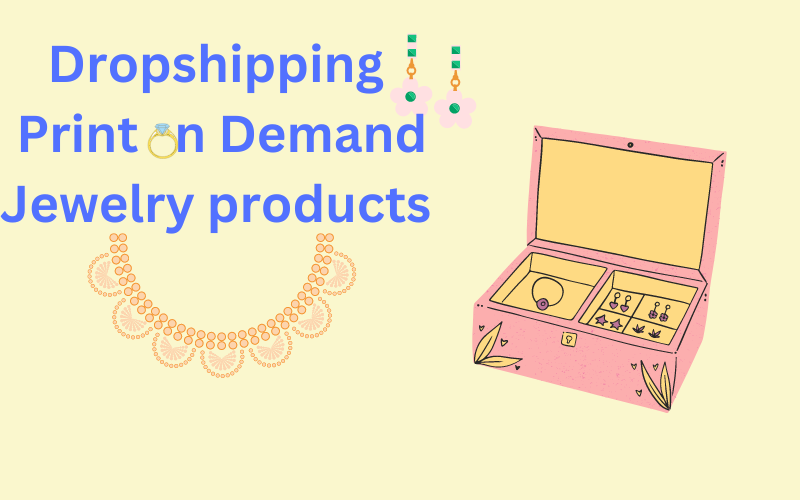 The Print on Demand jewelry market includes a variety of products you can dropship:
Bracelets
Watches
Necklaces
Rings
Anklets
Earrings
Tie Clasps
Cufflinks

Also, you get to choose to dropship different styles, so you can meet the customers' needs.
What's more, you can choose to have a niche store, or maybe a one-product store, and guess what? Both of them will bring you high profits!
👉 Check out the Best Niches For Dropshipping 2023: What To Sell For High Profits?
In addition, nowadays 3D POD jewelry is very popular. And, according to Facts & Factors, this dropshipping industry was estimated to be worth USD 1,460 million in 2019 and is anticipated to rise to USD 5,650 million by 2026, at a 13% CAGR.
Furthermore, the Jewelry market by itself is an evergreen, and as such, it is very popular nowadays too. So, it is expected to reach USD 459.43 billion, at a CAGR of 7.7% from 2022 – 2030.
Also, when analyzing the market, you should pay close attention to who your customers are. Thus, according to Statistics, married women with an average income and between the ages of 25 and 34 purchase the most jewelry, whereas those between the ages of 45 and 54 who earn $200,000 annually spend the most money on jewelry.
Compared to women who buy jewelry (56%), men are not something we would not mention, since it makes up 44% of your customer base.
However, we know that this is the broader look of the target audience, but if we look at the occasions for which the jewelry is mostly shopped, you will find love or marriage, graduation, Mother's Day or Father's Day, spreading awareness, and more.
So, as you can see, it really is evergreen!
How To Sell Print On Demand Jewelry?
Before starting a dropshipping business with jewelry print on demand, you should know how it works. The process is simple as 1,2,3, but all the in-betweens are something you should really take care of.
💡 Tip: Learn everything you need to know about Print on Demand Hats: How Can You Sell It For Profits?
So, it pretty much goes like this:
Create an online store.
Select a print-on-demand supplier and link their website to your online store.
Choose a basic item from the POD service you choose.
Use their mockup generator to make your design (or upload your own)
Promote those designs, items, and your dropshipping business as a whole.
Whenever clients buy something from your business, have the Print on demand jewelry supplier print and send your products.
Thus, we must pinpoint these three steps as the most important ones:
🔸 Create an online store
Where will you sell, or promote your products if you don't have a dropshipping store? So, the first step here is building your dropshipping store.
To do so, you can:
Hire a web developer and let them handle it for you!
Second, build an entirely new website using only a CMS, like WordPress.
Third, employ a website builder.
👉 Check out the Best Dropshipping Website Builders.
🔸 Select the best Print on Demand jewelry supplier for you
We must say that this is the most IMPORTANT step in the print-on-demand jewelry dropshipping business since the dropshipping suppliers do more than 70% of the job.
So, choosing the most reliable ones for you is the KEY. They print, prepare, pack, and ship your products for you.
Therefore, you should pay attention to what products they work with, what technology they use, customization options, shipping costs, delivery options, branding, etc.
Surely, if you're looking for a print-on-demand jewelry supplier, picking a solution might be challenging if you're new to the POD dropshipping business.
Owing to you'll find a list of our top picks for print-on-demand jewelry suppliers right below.
👉 Check out Print on Demand Dropshipping: Apliiq vs Printful – Which is Better?
🔸 Promote your dropshipping products
eCommerce businesses, and dropshipping as well is nothing without good promotion. How will the audience know about you otherwise?
Therefore, building the best marketing strategy for you is essential. Also, you must think about how to increase your store conversions and SEO ranking.
💡 Tip: Read about the 7 Tips For Creating a Bulletproof Dropshipping Marketing Strategy in 2023.
Now, let's skip to the most important part – the list of the best Print on Demand Jewelry suppliers.
💡 Tip: Read about What Is A Digital Creator vs Influencer + How To Boost Your Brand?
List of the Best Print On Demand Jewelry Companies
As we already mentioned above, dropshipping suppliers are one of the most important factors for succeeding in this dropshipping niche.
Therefore, we will list the best Print on Demand jewelry suppliers, right down below!👇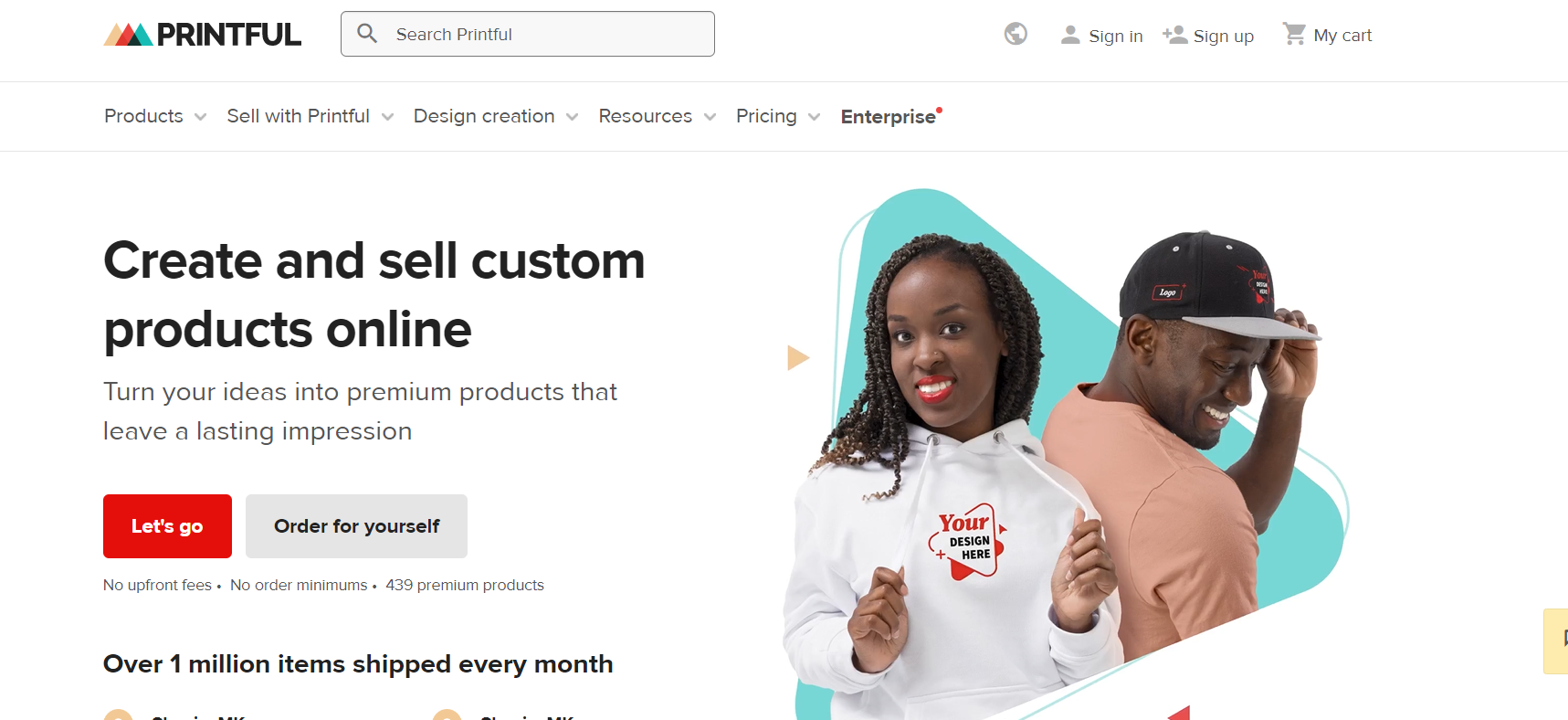 If you've already conducted research about the Print-on-demand industry, we are sure this company crossed your way.
Printful is one of the top print-on-demand jewelry dropshippers in the market. One reason behind this is having partner facilities and warehouse facilities across the world.
Also, this dropshipping supplier has an in-house manufacturing service providing high-quality goods. They market engraved sterling silver earrings, bracelets, and necklaces as well as other personalized goods.
Additionally, you may use their mock-up generator in conjunction with your print on demand jewelry Shopify store. Customers may see their preferred design and make any necessary modifications.
Furthermore, jewelry product costs vary from $7 to $12, and the shipping costs to the US are around $3.99.
Also, Printful offers three pricing plans:
Free – $0
Printful Plus – $9/Month
Printful Pro – $49/month
| | |
| --- | --- |
| PROS | CONS |
| ✅ Mock-up generator so clients may view the designs | ❌ If the order is damaged or lost, there are no refunds. |
| ✅ High-quality and personalized engraving earrings, necklaces, and bracelets | ❌ It does not provide you with the option to specify where your order should be fulfilled. |
| ✅ Outstanding customer service | |
| ✅ Their software is easily integrated with more than 28 eCommerce platforms | |
| ✅ High-quality materials used, like AG-925 sterling silver, gold- or rhodium-plated. | |
| ✅ Design Maker tool that allows you to create amazing, yet minimalistic jewelry designs | |
| ✅ Print on demand jewelry products are shipped in premium packaging | |
💎 Best for: You receive fantastic mockups to use on your product sites and Facebook advertisements, and everything is simple to utilize.
Printify is known for its broad range of goods.
Printify is known for its broad range of goods. Printify finds and prints goods from partners all around the world. This implies that the supplier you select will affect your design options.
Unfortunately, Printify's jewelry accessories are relatively restricted, which is its main flaw.
However, it is still possible to customize jewelry boxes and acquire unique engravings for your items.
Also, Printify offers three pricing plans:
Free – $0
Printify Premium – $24.99/Month
Enterprise – Custom Pricing
| | |
| --- | --- |
| PROS | CONS |
| ✅ Huge range of products | ❌ The selection of jewelry accessories is restricted. |
| ✅ Premium plan with significant discounts | |
| ✅ Engage several suppliers | |
| ✅ Affordable shipping | |
| ✅ Quick and easy custom engraving | |
| ✅ More choices for customizing watches, jewelry, and other jewelry items | |
💎 Best for: This is the option for you if you currently have a large product line using the Printify environment and you only want to add a few additional things to the mix.
Evidently, even if there aren't many jewelry-related products available in this region, you may still differentiate your dropshipping business by including a few premium accessories in your lineup.
👉 Check out Printful vs Printify – Which Platform Is Better for print on demand dropshipping?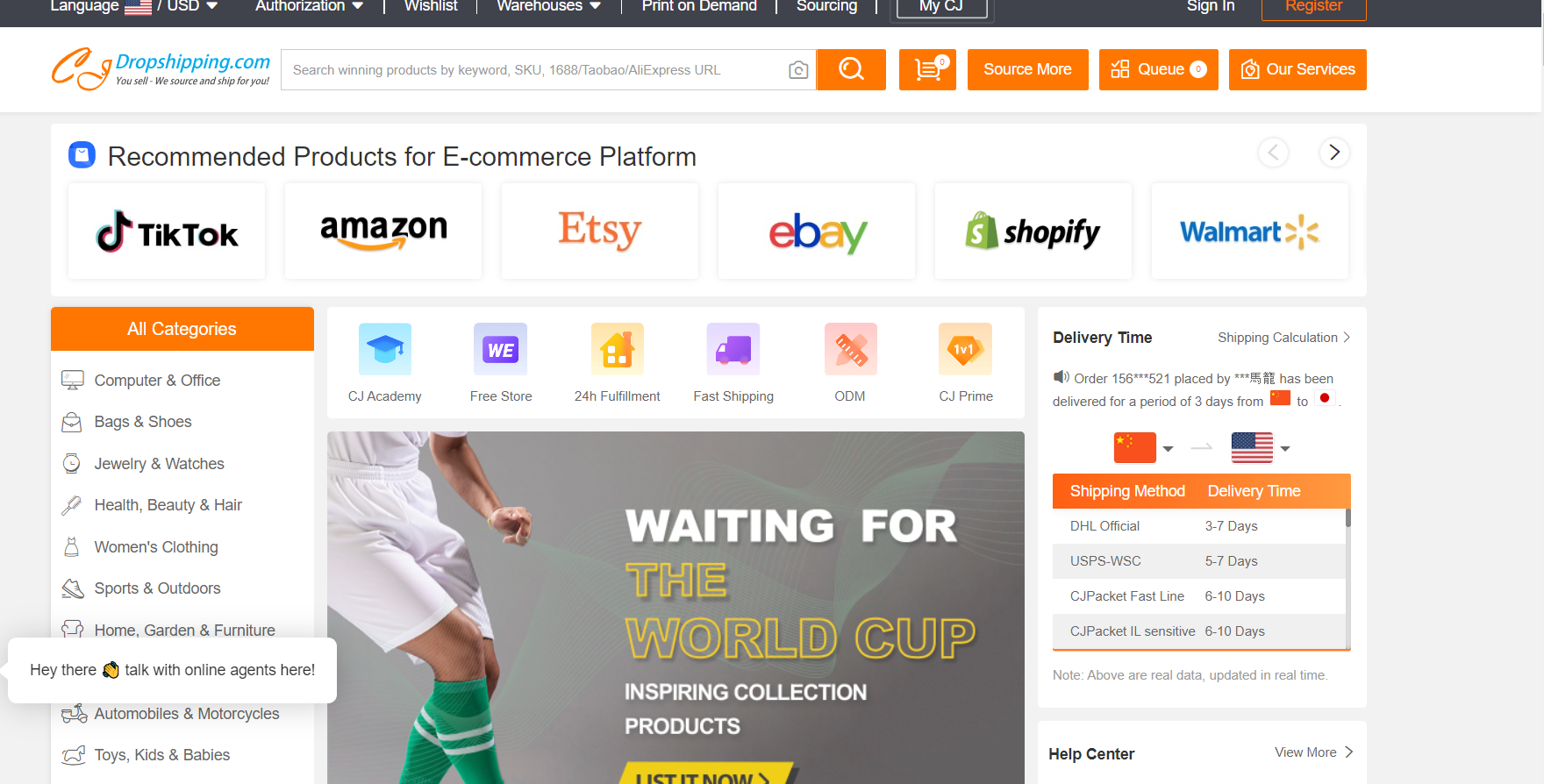 CJ Dropshipping is a Chinese supplier that provides dropshipping and POD services.
Consequently, Jewelry, watches, garments, and a wide range of other POD products are among the many items they deal in. Also, they have more than 200 warehouse locations all around the world. Because of that customers get fast shipping service.
What's more, the majority of e-commerce platforms, including Shopify, WooCommerce, and Wix, are also integrated with CJDropshipping.
| | |
| --- | --- |
| PROS | CONS |
| ✅ Services for customized packaging and labeling | ❌ It takes time to get acclimated to the distinctive POD design process. |
| ✅ Worldwide warehousing services in more than 200 countries | ❌ Longer processing periods compared to using a US international company. |
| ✅ International delivery options are offered | ❌ Additional shipping costs depending on where the jewelry pieces were made originally |
| ✅ Integrates with the majority of the main eCommerce platforms | ❌ Goods might not always be top-notch (depending on the vendor you choose) |
| ✅ High-quality photos and videos for product stocking and resale | |
| ✅ Options that are incredibly cost-effective for purchasing new jewelry | |
💎 Best for: The capacity to handle large purchases and its fast shipment times are CJDropshipping's greatest strengths.
👉 Read about CJ Dropshipping Review: How Does It Work? Pros & Cons, Comparison & Features.

With Shop3D you can virtually incorporate cutting-edge 3D printing and casting technology into your dropshipping business.
Undoubtedly, this POD jewelry dropshipping supplier makes a variety of Shop3D jewelry styles and materials available to dropshippers, including white gold, rose gold, yellow gold, sterling silver, brass, and bronze.
In addition, they employ sophisticated 3D printing technology, allowing consumers to obtain the designs of their choice.
As a result, some of their 3D-printed jewelry goods include rings, bracelets, cufflinks, necklaces, bracelet, clips, and hairpins.
Even so, Shop3D does not demand any advance payments or minimum order quantities.
Also, their prices vary depending on:
jewelry type and version, and material
amount of personalization
manufacturing location
delivery choice
| | |
| --- | --- |
| PROS | CONS |
| ✅ There is a vast selection of unique design options | ❌Higher pricing |
| ✅ Extensive collection of jewelry, accessories, and selections | |
| ✅ Easily integrated with Shopify | |
| ✅ On-demand support from designers | |
| ✅ 3D prints with advanced printing machines | |
💎 Best for: This is the only website on our list that provides 3D-printed jewelry designs. Even better, Shop3D has no MOQ, making them a fantastic option for small dropshipping businesses as well.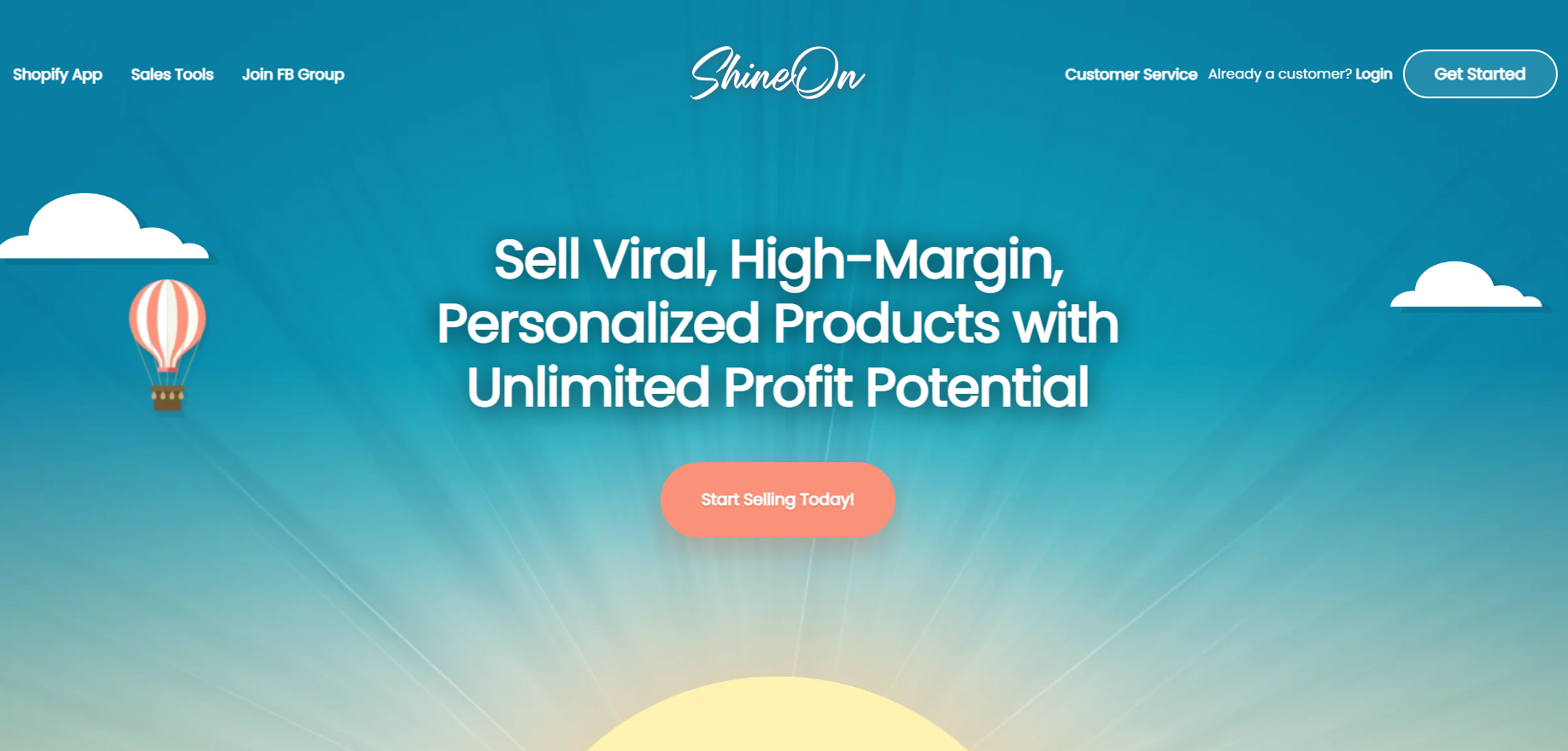 ShineOn Print on Demand jewelry focuses only on producing high-quality jewelry, in contrast to other POD businesses that operate in several dropshipping niches.
What's more, they provide a wide range of accessories, such as personalized keychains, engraved necklaces, earrings, gold or silver-plated bracelets, and much more.
It should be noted that ShineOn is a whole marketplace rather than just a POD supplier. You may easily integrate your store with their website using their Shopify app.
Additionally, there are no minimum order quantities or dropshipping fees at ShineOn.
Likewise, the prices of jewelry goods on this site vary, with the majority of them falling between $9.5 and $26.4.
| | |
| --- | --- |
| PROS | CONS |
| ✅ Products for print-on-demand jewelry of the finest quality delivered in a luxurious box | ❌Not the ideal choice for international sales |
| ✅ Fast delivery inside the USA | |
| ✅ Large collection of personalized jewelry | |
| ✅ Excellent quality of the products | |
💎 Best for: ShineOn is the best choice for those who live in the US. Everything about them is absolutely great, including the product quality and customizing choices.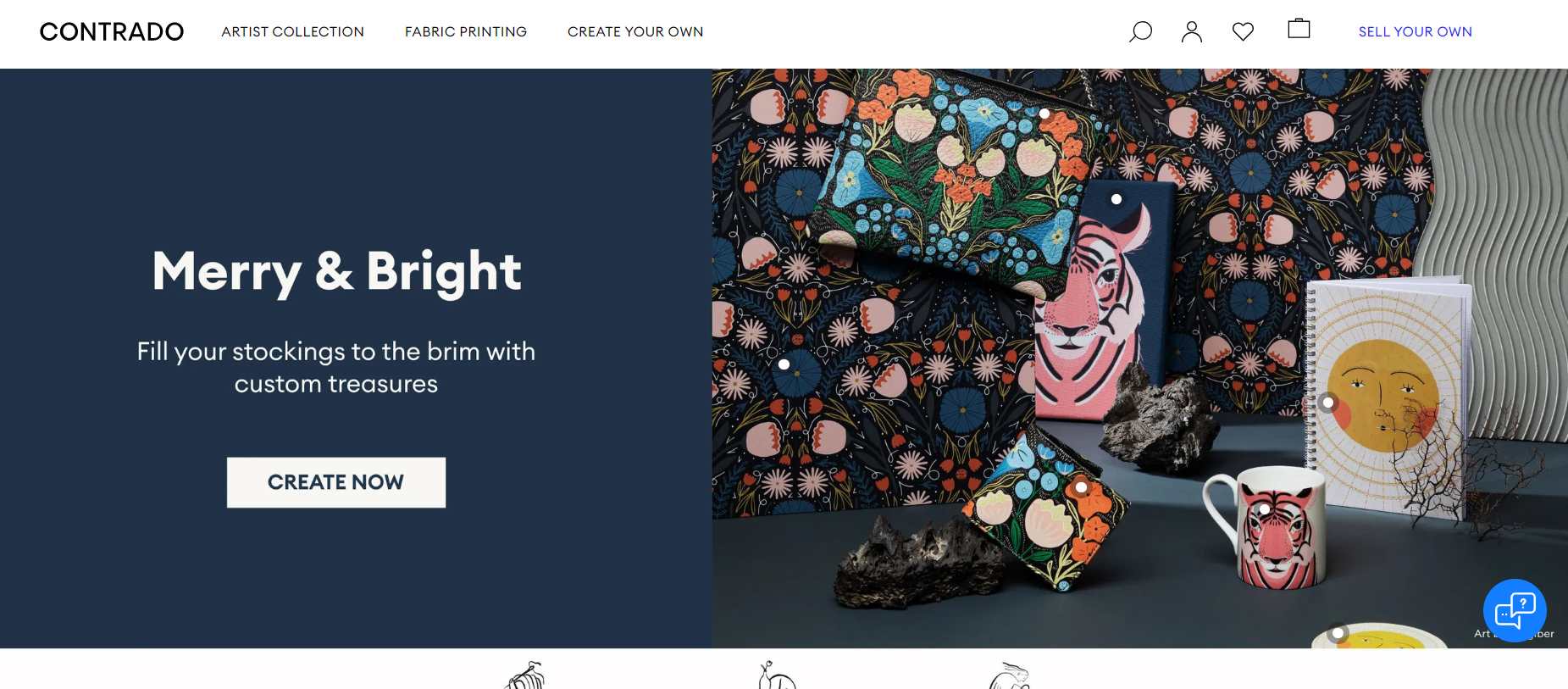 For those who wish to dropship wooden necklaces, sterling silver earrings, etc., this Print on Demand Jewelry supplier is perfect.
But also, their jewelry items range in price from $39 to $183 on average, and you may choose the size and color of the individual pieces.
Consequently, for artists who wish to sell personalized goods on their platform, Contrado also offers an online marketplace. More importantly, sellers benefit from a 20%–40% wholesale discount.
At this time, Contrado only integrates with Shopify.
Numerous branding choices, including personalized labels, dispatch notes, business cards, stickers, and more, are provided by this dropshipping supplier.
👉 Learn How To Start Print On Demand Journals,Calendars, Notebooks
| | |
| --- | --- |
| PROS | CONS |
| ✅ Excellent pre-made and custom designs | ❌ Expensive products |
| ✅ A Large number of other goods in the catalog | |
| ✅International delivery takes 3 to 5 days. | |
| ✅ Integrates with the most well-known eCommerce websites | |
💎 Best for: You have a lot of design freedom and may change the color and size of the jewelry. The preset designs are also effective for internet advertising campaigns.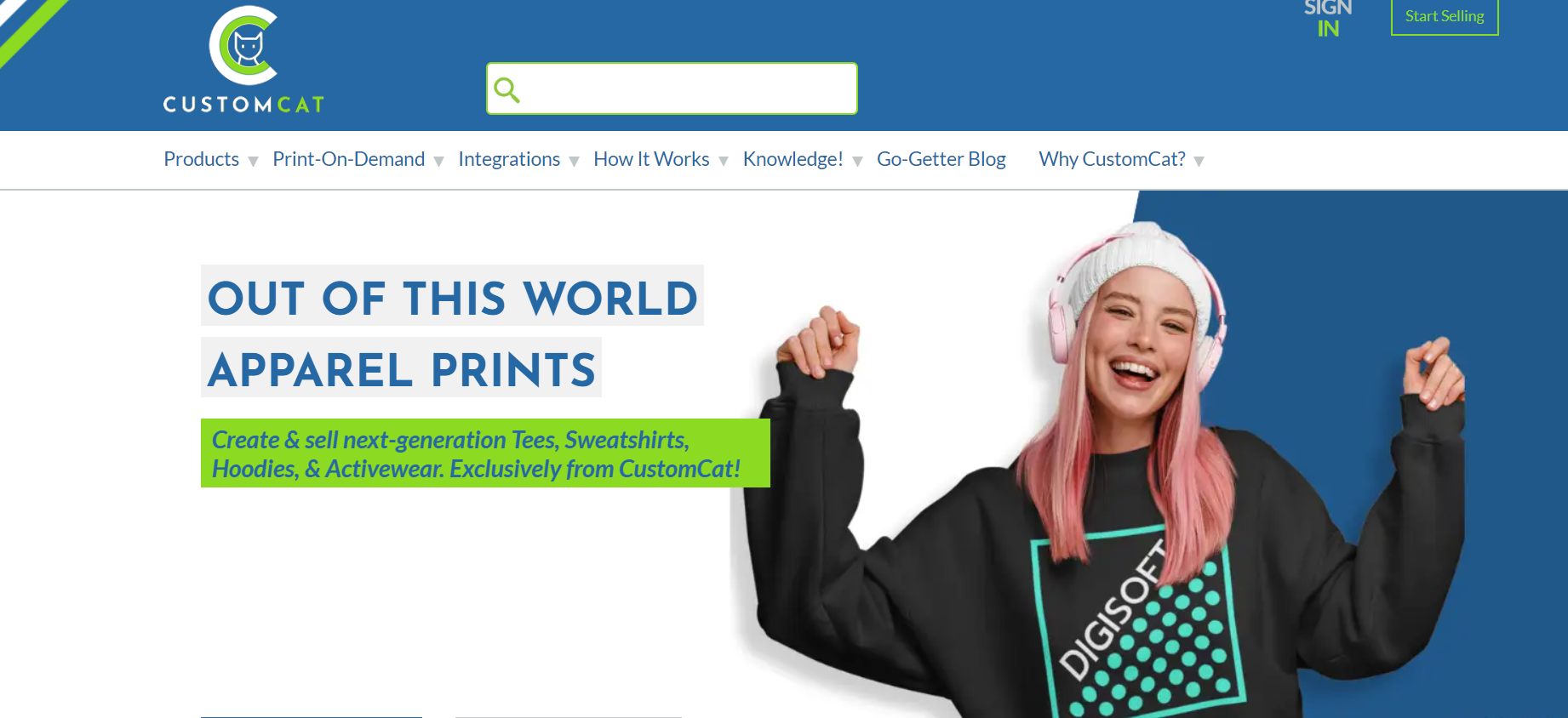 CustomCat is another print-on-demand business where you may sell jewelry and receive fulfillment. This section includes more than 350 print-on-demand items appropriate for different niche concepts.
It should be noted that this dropshipping supplier offers five different types of print-on-demand jewelry pieces for prices ranging from $2.34 to $5.33.
Furthermore, based on its 20 years of expertise in the jewelry industry, the business facility can guarantee that POD jewelry orders will be made in just 2 business days and shipped quickly to your customers worldwide.
However, international delivery might also take between 1 to 4 weeks and costs $3.99.
CustomCat integrates with a variety of platforms, including BigCommerce, WooCommerce, Amazon, eBay, and Etsy.
| | |
| --- | --- |
| PROS | CONS |
| ✅ Integrates with various eCommerce platforms | ❌Lacks customization options |
| ✅Number of payment processors, such as PayPal and Payoneer | |
| ✅ Low shipping costs | |
💎 Best for: You can integrate CustomCat with just about any well-known eCommerce platform, and it offers a wide range of items with affordable shipping.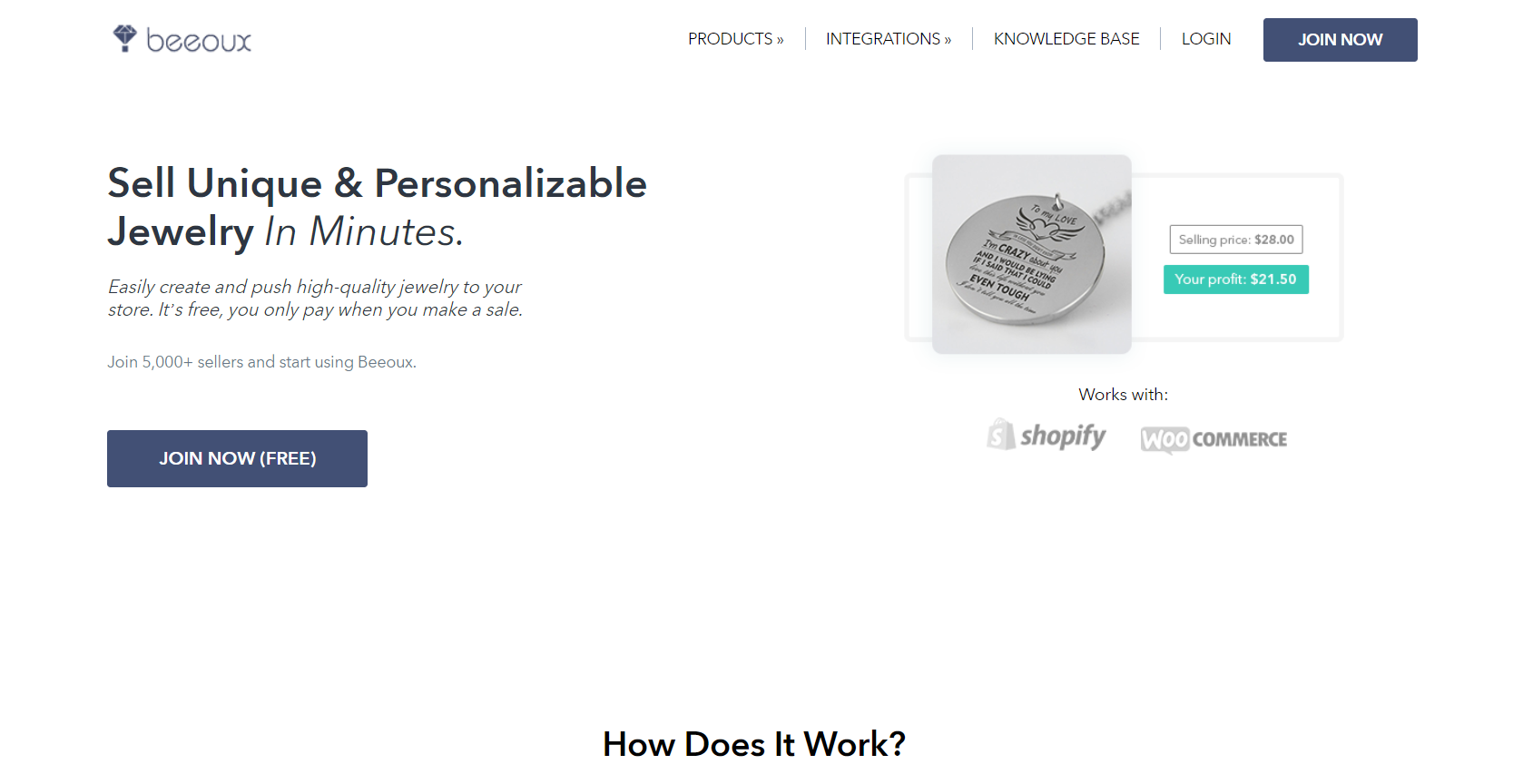 Another well-known POD business that specializes in jewelry is Beeoux.
Beeoux offers a wide selection given that they specialize in POD jewelry. You can order sterling silver jewelry with engraving and complete control over the color choices.
Additionally, they provide integrations with a number of well-known eCommerce platforms, including Shopify, Etsy, and WooCommerce.
What's more, the majority of Beeoux's fulfillment facilities are situated in the United States and Germany. However, this does not prevent them from providing global fulfillment.
Thus, for producing unique jewelry at affordable prices, the business charges a set delivery cost for each order. In fact, there is a fixed delivery price of $3.50 for US deliveries and $4.50/per order for international shipments.
| | |
| --- | --- |
| PROS | CONS |
| ✅ High-quality materials for producing jewelry | ❌The supplier only sells a small selection of POD jewelry items. |
| ✅ Wide range of customization options | |
| ✅ Regularly adds new innovative goods to its portfolio | |
| ✅ Ideal for obtaining jewelry in bulk | |
| ✅ Integrates with several eCommerce platforms | |
| ✅ Cheap international shipping | |
💎 Best for: One of the greatest POD jewelry options is definitely provided by Beeoux, which specializes in online jewelry.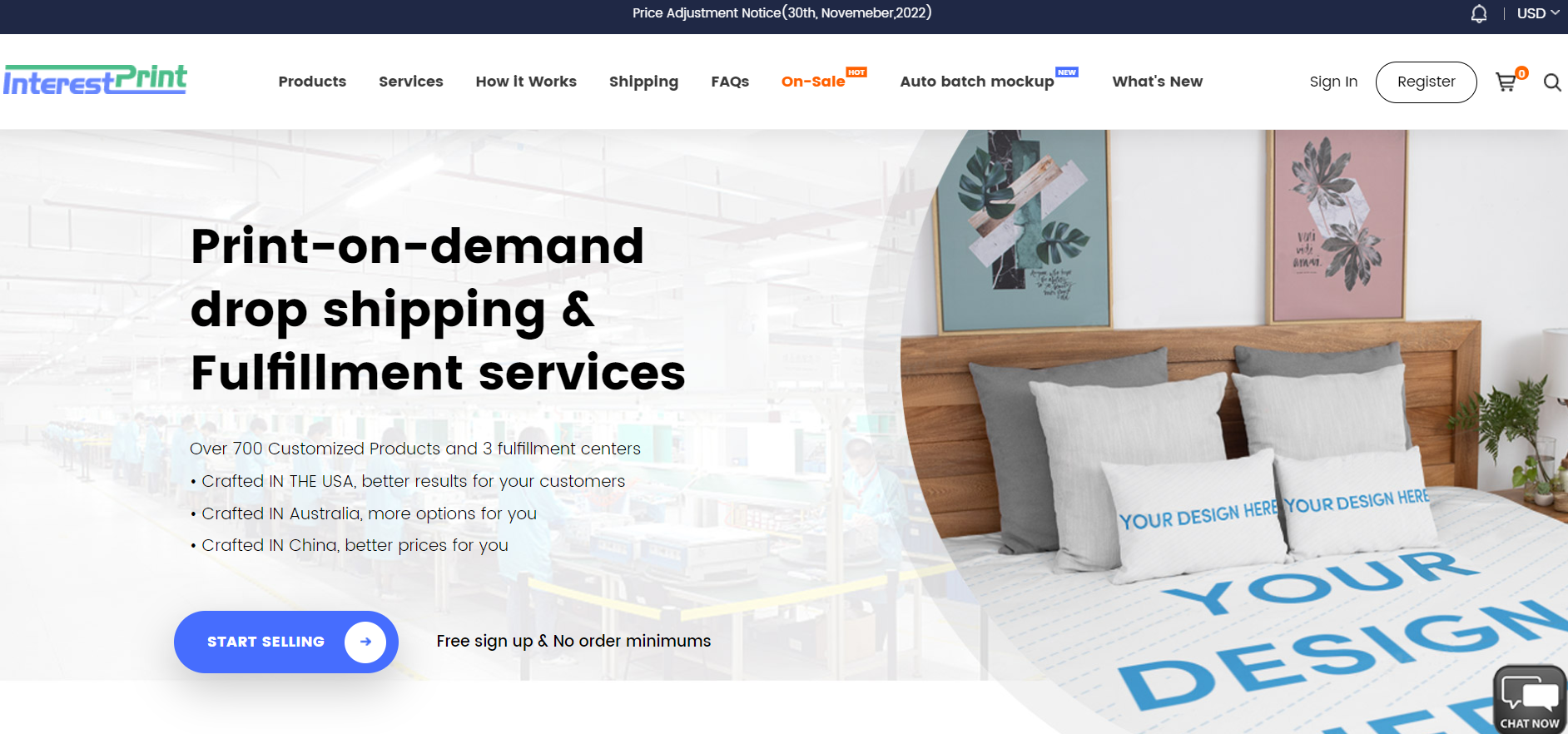 InterestPrint is a Chinese dropshipping supplier that provides a unique selection of jewelry, including photo heart locks, name bars, 4-name necklaces, and more.
Moreover, InterestPrint is also well-liked by small- to medium-sized businesses.
Additionally, this POD service is capable of readily handling more than 5,000 orders each day thanks to fulfillment facilities in the US, Australia, and Asia.
Furthermore, there are no MOQ and no cost to sign up with this POD jewelry dropshipping supplier. Likewise, you'll notice that their POD jewelry is really inexpensive.
Additionally, InterestPrint provides free delivery to Europe and Asia, increasing your earning margins even further. However, delivery to the United States will charge you around $1.39.
| | |
| --- | --- |
| PROS | CONS |
| ✅ Sample products are at 25% OFF | ❌ Long order processing time |
| ✅ Offers services for branding | |
| ✅ Excellent 30-day exchange policy | |
| ✅ 30-day shipping internationally | |
💎 Best for: Their jewelry pieces, such as photo heart locks, are created to provide the consumers with something emotional. Additionally, they have the capacity to manage plenty of orders.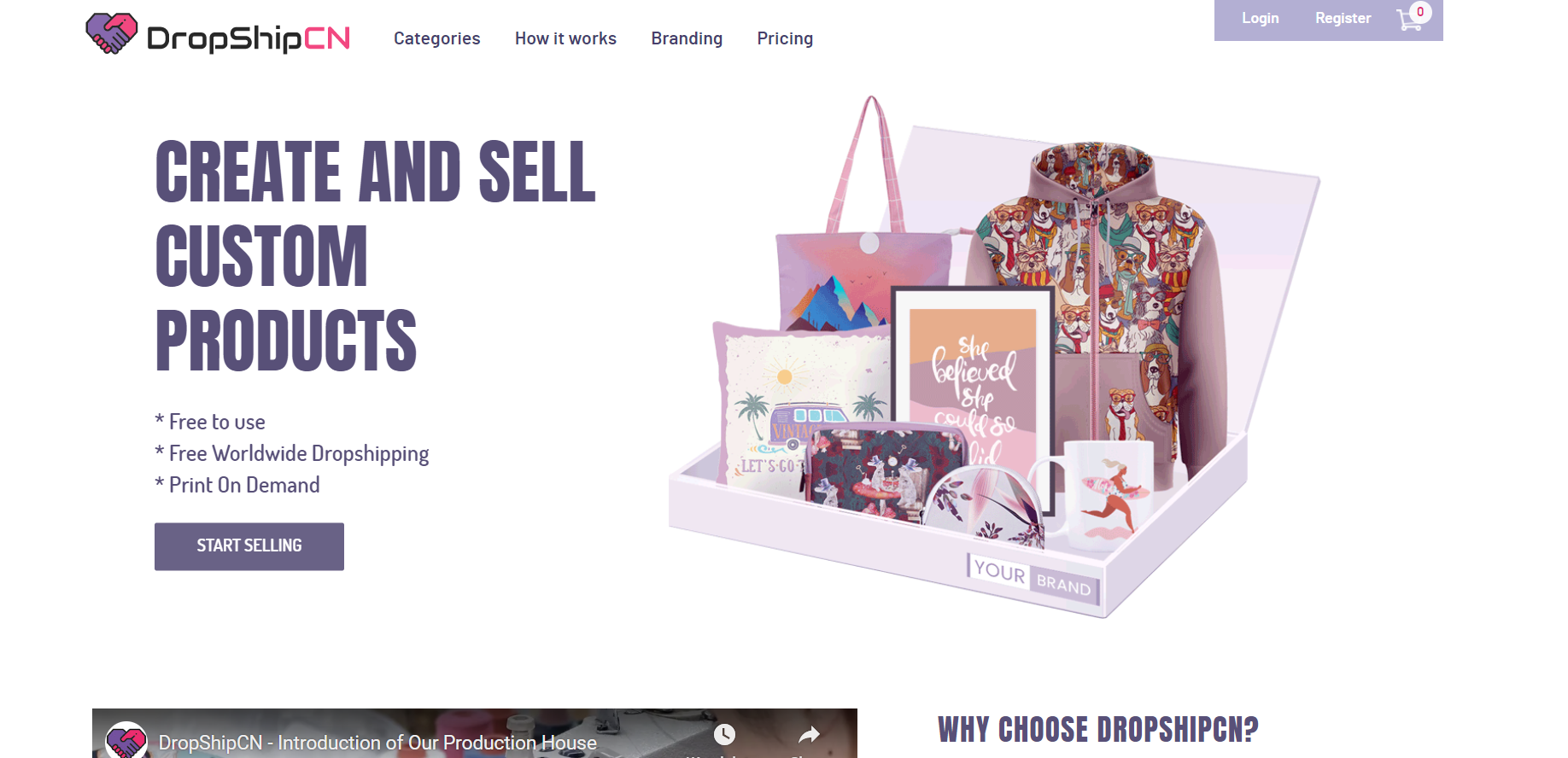 Another Chinese POD business with a large selection of goods is DropShipCN.
However, they do not give a lot of design variation and just offer a few customization options.
Nonetheless, the costs range from $5 to $15, which is really affordable.
Besides, they also sell phone covers, dresses, skirts, swimsuits, and many other items. Additionally, international delivery takes 2 to 10 days.
| | |
| --- | --- |
| PROS | CONS |
| ✅ Low-cost jewelry | ❌The quality of the goods is not the finest |
| ✅ 30-day return policy | ❌ Slow and unreliable platform |
| ✅ Integrates with Shopify | |
| ✅ Permits personalized goods | |
💎 Best for: This dropshipping platform is best for dropshippers who are on a low budget.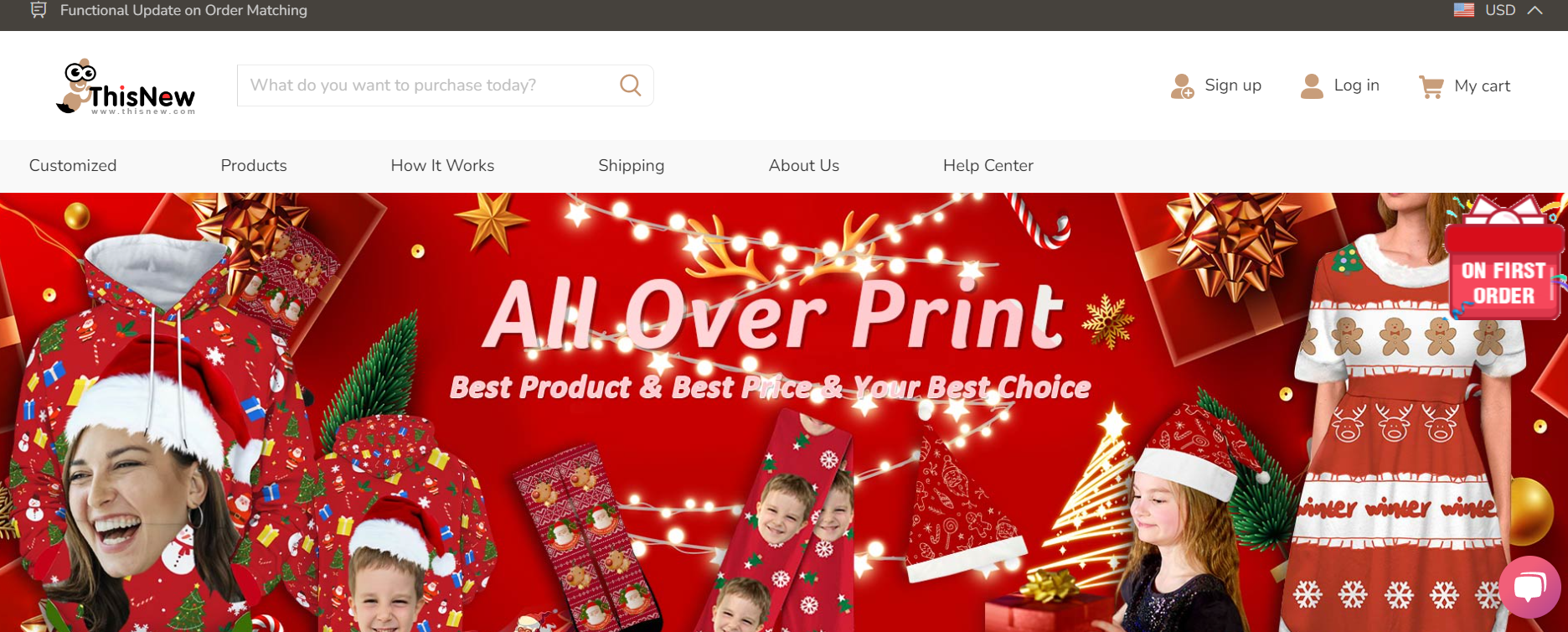 Despite having its headquarters in China, this Print on Demant jewelry supplier also has cutting-edge POD manufacturing facilities throughout North America and Asia.
Indeed, it enables jewelry dropshippers to produce and market print-on-demand bags, wall art, and jewelry. Also, ThisNew claims 2,000+ POD product kinds and variations.
| | |
| --- | --- |
| PROS | CONS |
| ✅ 20% first-order discount | ❌ Printing within 3-7 days |
| ✅ Discounts on bulk orders | |
| ✅ Numerous payment gateways including Visa and Mastercard | |
| ✅ Integrates with Shopify, WooCommerce, and Etsy | |
💎 Best for: ThisNew offers amazing services for POD, dropshipping, and inventory-based companies. Furthermore, this service can help you sell high-end watches in addition to jewelry.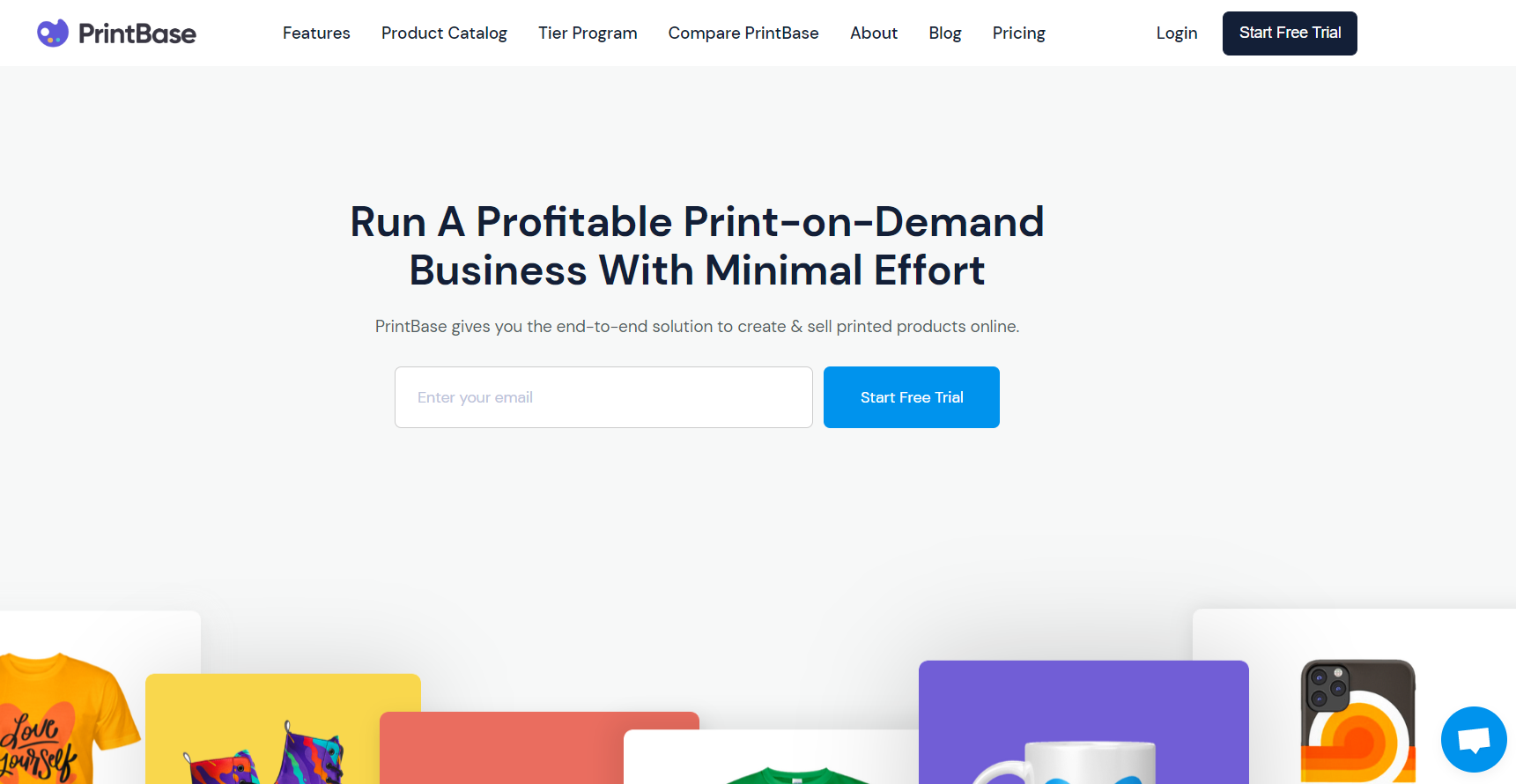 PrintBase sells a variety of accessories, including love knot necklaces, personalized heart necklaces, cross necklaces, bracelets, and keychains.
Indeed, all of their jewelry has a $12 price tag or less, and their pricing is also quite fair.
Besides, they don't provide as many customizing possibilities, but they make up for it with diversity.
Also, this POD jewelry dropship supplier offers marketing, SEO, cross-selling, and upselling materials. Additionally, their global delivery takes between one and three weeks.
| | |
| --- | --- |
| PROS | CONS |
| ✅ Good customer service | ❌Poor and slow Storefront performance |
| ✅ High-volume sellers receive bonuses | |
| ✅ Deliveries abroad take 1-3 weeks | |
| ✅ Cross-selling and numerous payment gateways are supported | |
💎 Best for: Along with the marketing and SEO tools required to assist you to advertise your business, they provide several payment processors.
Why Should You Use Print-on-demand Jewelry?
The print-on-demand jewelry niche is huge, and what's more, you can satisfy all different kinds of customers since you give them the freedom to customize on their own.
Therefore, here are some reasons why you should use POD jewelry as your dropshipping business:
Uniqueness
You can offer customers one-of-a-kind, distinctive items that they won't find anywhere else.
Plus, there are countless style and design alternatives, allowing your consumers to discover the ideal piece for any occasion or event.
Easy to Customize
Jewelry printing allows customers to order unique products. You have more control over the jewelry they are making, including the ability to alter the size, color, and kind of metal used.
Also, customers may fulfill their desire to own striking jewelry.
Ideal for Gifting
Gift purchases account for the majority of jewelry sales. Actually, this is one of the most well-liked presents, particularly for more personal gifts.
Also, people will spend a lot of money on those they care about and love. In reality, purchasing jewelry for several hundred dollars is rather normal.
Evidently, these dropshipping products are bought for various occasions, like birthdays, Mother's day, marriage, anniversaries, awareness increase events, and more.
👉 Check out The 12 Best Dropshipping Gift Suppliers In The USA & UK.
It is Timeless
Clearly, Jewelry is EVERGREEN! If we check the Google Trends results we can see that this dropshipping niche is constantly in demand.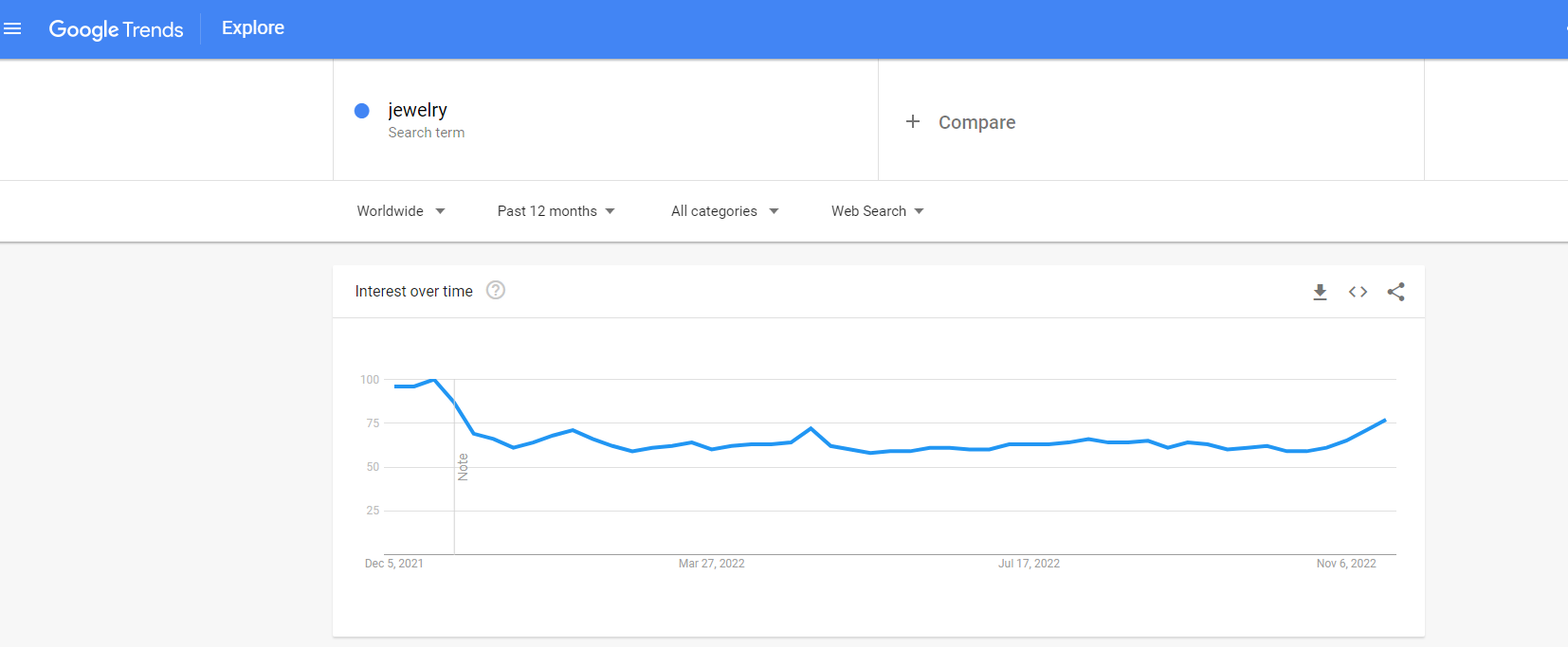 Also, the curve shows that the jewelry industry will continue to grow in the next period.
Obviously, what's interesting is that people buy it in large quantities, even during difficult economic times.
Although jewelry sales appear to increase around Valentine's Day and around Christmas, they are really rather steady all year long.
👉 Read about Dropshipping Christmas Products: What Products Are Trendy for This Season?
What Should You Look for in a Print on Demand Jewelry?
Dropshipping Print on demand Jewelry is great, but evidently, you don't want to spend more money than your budget will allow, but you also want to make sure you're selling durable items.
Therefore, there are several things you should consider:
Product quality and material
Depending on the dropshipping supplier, the quality of the materials used to create print-on-demand jewelry might vary greatly.
Accordingly, check the materials used before making a purchase because some items could be created with inferior metals, like sterling silver or plastics.
Without a doubt, it is important to be aware of the materials being utilized before selling so that your customers. We are sure you don't want your customer's lovely new bracelets to start rusting after being worn just once.
Product size
Just like customers wear different sizes of shoes or clothes, they do so for some of the jewelry pieces.
For instance, jewelry like rings or bracelets come in different sizes, since there are different customers wearing different dimensions.
So, to meet customers' expectations and increase satisfaction, Consider offering a custom-made alternative if the design you want isn't available in your selected sizes.
In contrast, you can be certain that your customers will receive precisely what they want and that the item will fit them correctly.
Price point
The pricing depends on a variety of elements. First, the competitors – you must see what they sell, what are the product prices, quality, and what other services they offer for a specific price.
Although there may be some less expensive solutions available, bear in mind that you're providing high-end, custom-made goods.
Additionally, some e-commerce platforms have a personalization feature that enables your consumers to put their designs right on the product.
Thus, all of these elements have the potential to raise the product's price significantly, giving you the ability to adjust it.
Style & Design
Since you are offering POD dropshipping products, you must consider offering multiple styles and designs. Well, this is what POD jewelry actually is about!
Hence, while some suppliers offer hundreds of different designs, others focus on a single style. Therefore, before selecting your supplier, be sure to look at the style options.
Join the only community and resource hub you'll ever need to succeed with dropshipping
Find winning dropshipping products, learn marketing, download templates and engage with real dropshippers
Never pay for a "guru's" course again. See why 4543+ dropshippers joined us this year!
💡Try DSCOM Hub Now
Conclusion
Dropshipping Print On Demand Jewelry is really a high ticket dropshipping business since you add additional value to customers.
Undoubtedly, you offer your customers the ability to custom and choose their own designs and materials, and all that at affordable prices.
In fact, the customization choices are unlimited, and you can do a lot to make customers happy whether you run a jewelry business or any other dropshipping business niche.
Are you interested in starting your dropshipping business with POD jewelry?
Learn everything you need to know about Print on demand Jewelry dropshipping here and now!