7 Tips For Creating a Bulletproof Dropshipping Marketing Strategy in 2023
by
Aleksandra -
Aleksandra teaches marketing and management at various levels in High School. She writes about marketing, the economics and logistics of the dropshipping business and ecommerce in general.
Chief of Content Marketing
The world of dropshipping is fairly competitive so having a dropshipping marketing strategy is essential.
Over 15% of retail sales are online around the globe. That shows you how difficult competition is and why your dropshipping marketing strategy needs to be at the top of its game.
Here are some of our tips on creating a marketing strategy in 2023 that actually works. Check our general dropshipping tips before you jump into the business.
Let's start with the essentials.
What Is a Digital Marketing Strategy?
A strategy that guides you to achieving your goals through online promotions on social media, SEO, PPC, email marketing, content marketing, and so much more.
Keep in mind that not every digital marketing strategy is the same, so what works for someone else may not work for you.
👉 Discover the GoHighLevel Review: The Secret Weapon for Marketing Success.
Lifetime deal: Get all-access to everything on Dropshipping.com
Access all DSCOM features, resources, courses, live workshops, discounts, winning products, weekly deep dives, directories and all future updates under all-in-one dropshipping HUB.
DROPSHIPPING IS A REAL BUSINESS, DON'T DO IT ALONE. 4553 MEMBERS ALREADY JOINED. YOU CAN PAY OFF YOUR SMALL INVESTMENT WITH JUST 2 SALES ON YOUR STORE.
Grab the deal before it's gone
Why Is a Digital Marketing Strategy Important For Dropshippers?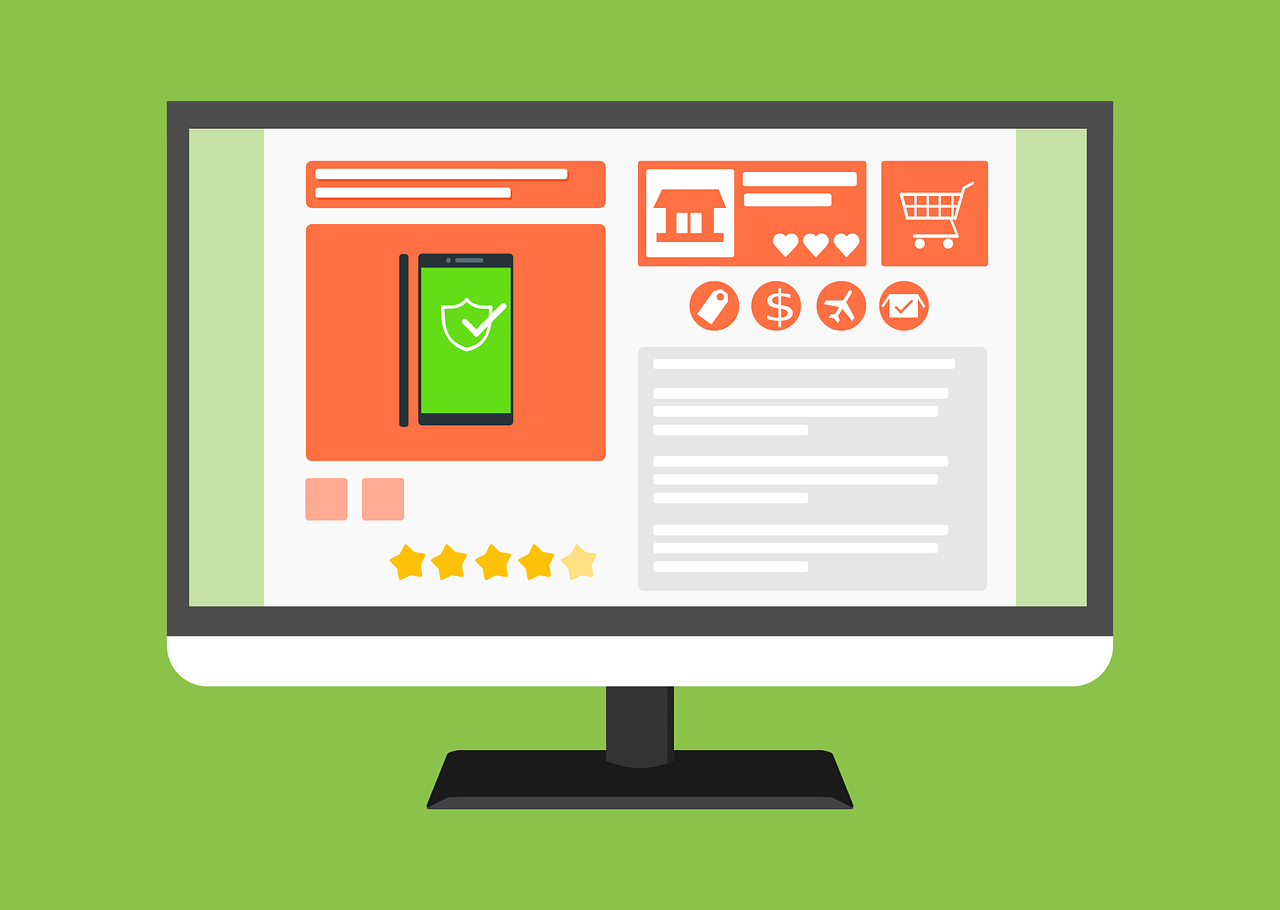 We are living in the "craziest" ecommerce age of all time, so dropshipping is at its most popular point compared to any time in history.
People are buying like never before, and year by year, the number of online purchases made is constantly increasing, and doesn't look like it is going to decrease any time soon.
A good refined strategy is what will make you differ from your competitors. Copying is not the key here since a competitor's strategy may not work for you.
If you don't have a plan, it just means you don't know where your dropshipping business is heading.
To keep track of your results, max out your advertising efforts, and build your brand, it is important to have a complete digital marketing strategy from the beginning.
Examples of Most-Used Digital Marketing Strategies
Digital marketing examples can be found everywhere. Everywhere you see an "offer" online, it's some form of digital marketing tactic.
The examples can differ:
Email marketing – whenever you set up email campaigns with offers. The dropshipping success of email marketing is measured usually through open rates.
PPC (Pay-per-click) marketing –

ads are shown on search engines (typically Google). Usually, the ones with the most views and keywords will get the top four.

Content marketing –

content can be on your social media channels, articles, blog posts, etc. One of the most important digital marketing strategies for dropshipping.
Steps on Creating a Dropshipping Marketing Strategy
If you want to succeed in the dropshipping business, you need an effective dropshipping marketing strategy. In order to achieve this, you need to follow a few steps:
Build Customer Trust and Reviews
If you want your dropshipping marketing strategy to succeed, you have to build long-term relationships with your customers. Take a bunch of new customers and they still wouldn't be able to equal your loyal customers.
Whenever new customer visits your site, they are facing uncertainty from the beginning. Whenever they read a review, they will start to see that they aren't the first ones to have been here.
It shapes your overall business image and builds trust between you and new customers quicker than not having any reviews.
Build Your Social Media Presence
Today, if not everyone, almost everyone uses social media. Social media is a great way of bringing organic traffic to your website. It helps you build your SEO ranking, especially when your social media presence is high.
See where your audience is, is it on Facebook, Instagram, YouTube, or where? You can learn more about social media marketing strategies here.
Market Research
You can never succeed in dropshipping and not research the market, it doesn't work that way. You need to research enough about your customer's and competitors' strategies, prices, and so much more.
When doing market research, make sure to establish the niche you are targeting and then research your audience in that specific niche. Check reviews from other sites on which product they prefer the most in your niche. This may give you an idea of what to target.
Try to create a strategy different from your competitors. Don't steal their strategy, but try to differ from them and offer something they don't. When you provide services that others don't, that's when customers will know why you are unique.
Google Trends is a great place to search for the best dropshipping products. This will let you know what is hot on the market and not let you fall back. It is important you stay updated on trending products, or else you will go out of business.
Find Your Niche
It's a smart idea to choose the right niche for you. You want to know the audience you are targeting, because if you don't, then, you won't know how to create a proper marketing strategy either.
Try to promote which niche you are motivated to sell in, or where you think people are most interested in when searching for the right niche. We wrote an entire article for profitable dropshipping niches you can enter in 2023.
Contact Influencers
Don't disregard the idea of having influencers join your marketing strategy. Influencers are individuals who grow and help others grow.
You can reach influencers on any social media platform you are promoting, or even search for them on Google Search.
Influencers may charge you per shoutout, post, or wherever they are promoting. If they have a good and engaged audience, your overall conversions and traffic quality can go up instantly.
That is exactly why you never leave influencers out of your dropshipping marketing strategy because they already built the audience you are looking for.
Tips on Growing Your Dropshipping Business With the Right Marketing Strategy
Customer Service
Customer service is an important thing to consider when you create a dropshipping marketing strategy. You have to bring added value and make sure you are not receiving a bunch of complaints all the time. Even if you encounter these issues, it is normal. Keep in mind that we learn from mistakes, and we will become just as good right after.
Plan before things goes wrong. Check how you will be dealing with an unsatisfied customer. Try to set up every possible complaint that may occur and how you will resolve that issue. Issues cost and when they happen often, you will have to compensate for it.
To stay closer than ever to your customers, set up multiple communication options so they feel comfortable contacting you even if something goes wrong. Here are a few channels:
Social media communication

Live chat

FAQ

Email contact information
Choose Where You Will Promote
Create a marketing plan where you will promote your products and services. You can check out our article which is firmly focused on growing your business on the best social media channels.
Start out by setting up an attractive website with a simple interface. Let's take Best Choice Products, for example, you go on their site and the first thing you see is a bunch of product categories.
This makes searching on a website easy and won't lead to new visitors leaving because they already understand what you are promoting. When you fail to get to the point fast, then people will also leave fast.
Keep in mind that you should also know if you are best at promoting with photos or videos. This will help you understand if you will need to promote on TikTok or YouTube if you choose to promote your products with videos.
Use Paid Ads
Paid ads are effective to incorporate into your dropshipping marketing strategy. It includes the use of Google ads and Facebook ads. We wrote an entire article about paid ads on Facebook.
With organic reach, there is a limit to how many people you can reach, especially on Facebook and Instagram.
That is why it is a good idea to incorporate paid ads into your dropshipping marketing strategy also. This way, you can let the entire world know what you are promoting and go globally easily.
Google Ads is good for PPC (pay-per-click) ads and driving traffic to your website. You can also use Google Analytics to see how you are doing each month. You can set up multiple ads on Google Ads and test which one is doing better.
That way, you have a clear picture of how to maximize ad promotions. This works for paid ads on any other platform as well.
Content Marketing/SEO
Writing quality articles, and blogs is what makes you rich in content. Don't just be a dropshipping business that ships products but be one that also provides helpful tips and tricks that help your customers or even those thinking about starting a new dropshipping store.
You wouldn't be surprised how much attention you can gain just by regularly posting new articles every week.
It helps increase your SEO ranking as a website and if your articles are viewed a lot with help from your social media channels, then, Google will start to rank your website on the first page. When that happens, you will get more visitors and possibly more purchases.
When writing your articles for your content marketing, take SEO into consideration. It will be an effective way to grow your website traffic.
Build Great Customer Relationships
What do we mean by this? It is the power of reviews. Encourage your customers to write the best reviews possible.
When new visitors come to your site, they will pay lots of attention to good reviews. Nothing can get better than this when setting up a dropshipping marketing strategy.
It is all because when customers visit your site for the first time, they will feel sketchy about your product. It is normal for every dropshipping store to encounter this.
Newcomers will feel better when they try purchasing a product for the first time and see 4 to 5-star reviews and positive comments your customers left about you.
According to research done by Dixa, they claimed that sales increase by 18% when customer reviews are positive, as it increases trust for new visitors.
Analyze Your Competitors
Keep your friends close but your competitors closer. Check what your competitors are doing because they may be promoting something you aren't.
You want to see the quality they are providing and by analyzing it, you can try to provide better quality. Analyze the following:
Their website traffic

Where they are promoting

Their social media reach, engagement rate, and size of the audience.
Learn From Feedback
Your customers will give you feedback and that is what makes dropshipping beautiful. Accept opinions, reviews, and feedback kindly. People love to be heard and will value you differently when they see you value them.
Feedback is the key to building the best dropshipping marketing strategy that will lead to long-term success in dropshipping.
Join the only community and resource hub you'll ever need to succeed with dropshipping
Find winning dropshipping products, learn marketing, download templates and engage with real dropshippers
Never pay for a "guru's" course again. See why 4543+ dropshippers joined us this year!
💡Try DSCOM Hub Now
Conclusion
These were our few tips on creating an effective dropshipping marketing strategy.
Learn more about dropshipping marketing and what the best practices are.