Finding New Zealand dropshipping suppliers and companies isn't that hard, although there aren't many to choose from.
Before we show you the list, let's mention a few useful facts about New Zealand's eCommerce industry.
By the end of the article, you'll know a few more facts and tips about dropshipping in this country. Let's start.
Important New Zealand dropshipping & eCommerce Facts
Population: 4.9 million people
Overall online shoppers: 2 million
Total e-commerce sales: $2.8 billion
Internet users: 3.9 million people
Taking a look at these numbers, you'll see how much New Zealanders love shopping.
The fact that they spend almost $3 billion every year buying products online, means they belong to the 'excessive spenders' category.
Note: Check the dedicated list of the best countries for dropshipping.
You, as a drop shipper (reseller), can capitalize on this fact and sell tons of products for maximum profits.
However, you'll need to consider a few things in order to start NZ dropshipping and succeed!
How To Start Dropship To New Zealand?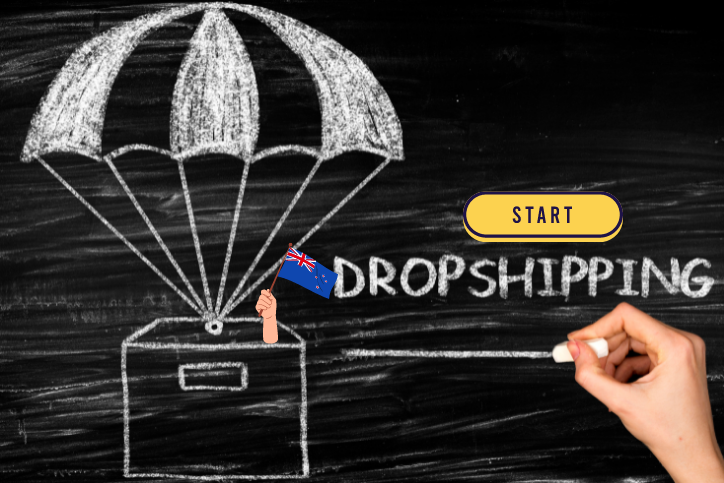 First and foremost, you need to keep in mind that the dropshipping model is not a get-rich-fast scheme. It also has its ups and downs, and if you want to succeed you first need to learn, and research.
You can start your NZ dropshipping business by creating your own dropshipping store, or by leveraging internet marketplaces such as: Aliexpress, eBay, Amazon, or Shopify.
So, there are a few steps you should follow when starting to dropship to New Zealand:
Step 1. Research the market
A thorough understanding of your target market may do beneficial things for your company.
This is especially important when you're just trying to figure out which items will remain in your dropshipping store, and which not.
So, analyzing your customers' needs and wants is essential.
Step 2. Find a dropshipping suppliers
And here we have one of the most important steps. We can even say, the most important one! That's why we highlighted it at most in this post.
Suppliers are the ones that can make, or break your dropshipping business, starting from the point that they are the ones that have physical contact with your products, and the ones that ship them to your customers.
So, finding trustworthy suppliers is kind of a big deal here.
Step 3. Choose the payment methods
According to J.P Morgan Report, the primary payment method for online transactions in NZ are Credit and Debit cards. And, this method accounts for 55% of the payments.
Next, bank transfers have risen, and are used by 25% of online consumers. This method became popular because of the buy now, pay later service. Thus, the most popular bank transfer services are: Afterpay, Oxipay, and Laybuy.
And last, the digital wallets! It's good to know that only 17% of online transactions in NZ were made through digital wallets. The most used ones here are Visa Checkout and PayPal.
Step 4. Choose the shipping methods
You need to keep in mind that here you are selling from overseas, and one of the main challenges is shipping. And, as you already know, this matter depends on your suppliers.
However, you can inform yourself about the shipping methods for dropshipping in NZ and their characteristics.
For example, New Zealand Post is the greatest option for low-cost shipping to New Zealand. It is not the fastest option, but it can ship your products in 7-10 days. However, it is great value for money, with tracking included.
On the other hand, International Priority Drop-off and DHL Express International are the fastest shipping services, with 1-3 days delivery. However, the shipping costs are higher.
How can you find the best New Zealand dropshipping suppliers?
You can use Google, ask a friend, or even use online Q&A websites. This should be more than enough to do the job.
Moreover, there are several legit dropshipping platforms like Dropshipping.com, that provide you with a huge supplier directory, and a lot of important dropshipping information.
However, different people will suggest you have a look at different suppliers.
Not all of them are good.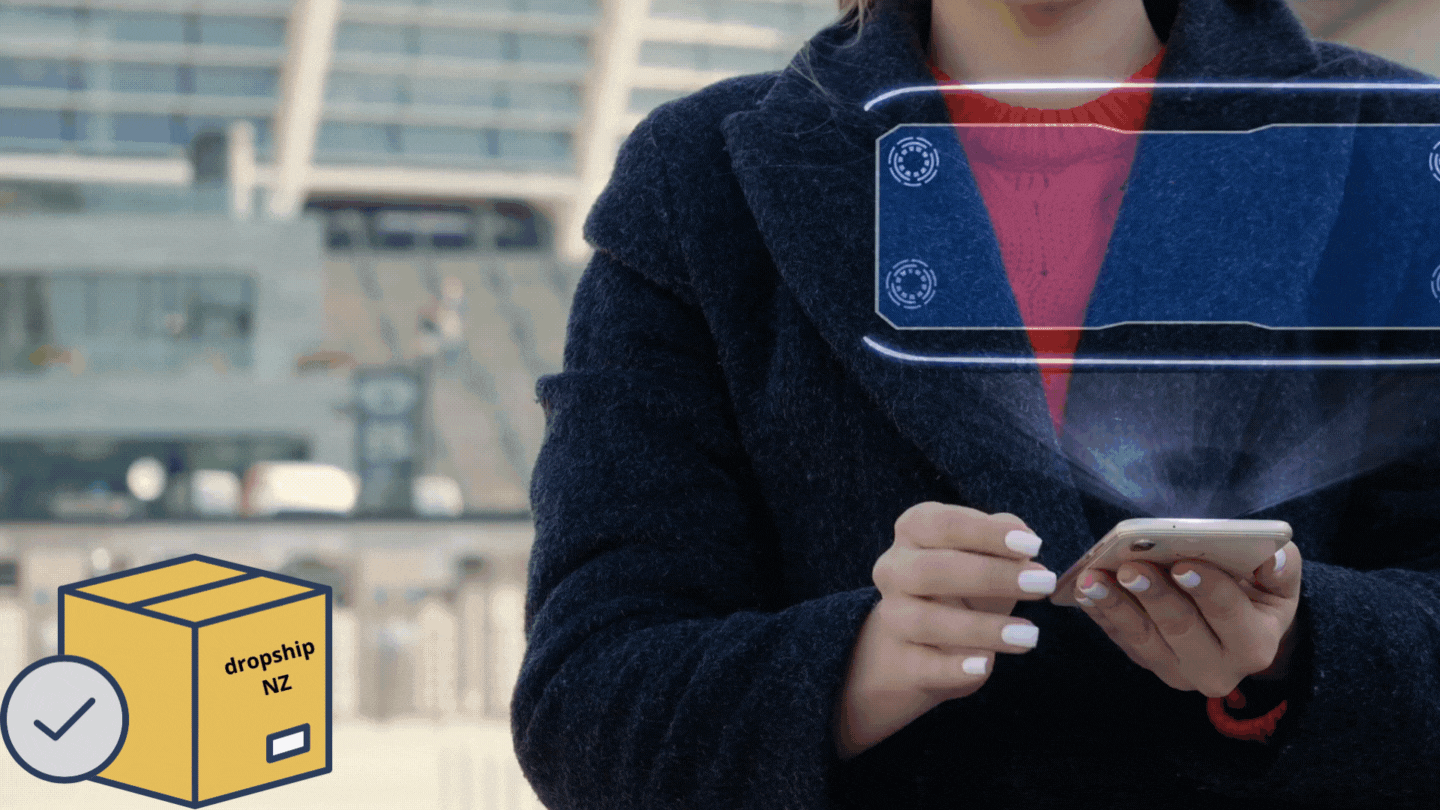 To help you skip the search and headaches, we've compiled the best suppliers in New Zealand. (Check the Best Dropshipping Suppliers In Malaysia)
Each one of these suppliers offers different profit margins and product categories, so it's up to you to choose. To help you in this journey, first, you can check our ultimate comparison: Spocket vs Oberlo vs DSers vs AliDropship.
Moreover, to simplify your research, we conducted a separate list of the Top 7 General Store Dropshipping Suppliers in NZ, and also a list of the Top 7 Niche Store Dropshipping Suppliers in NZ.
Top 6 General Store Dropshipping Suppliers NZ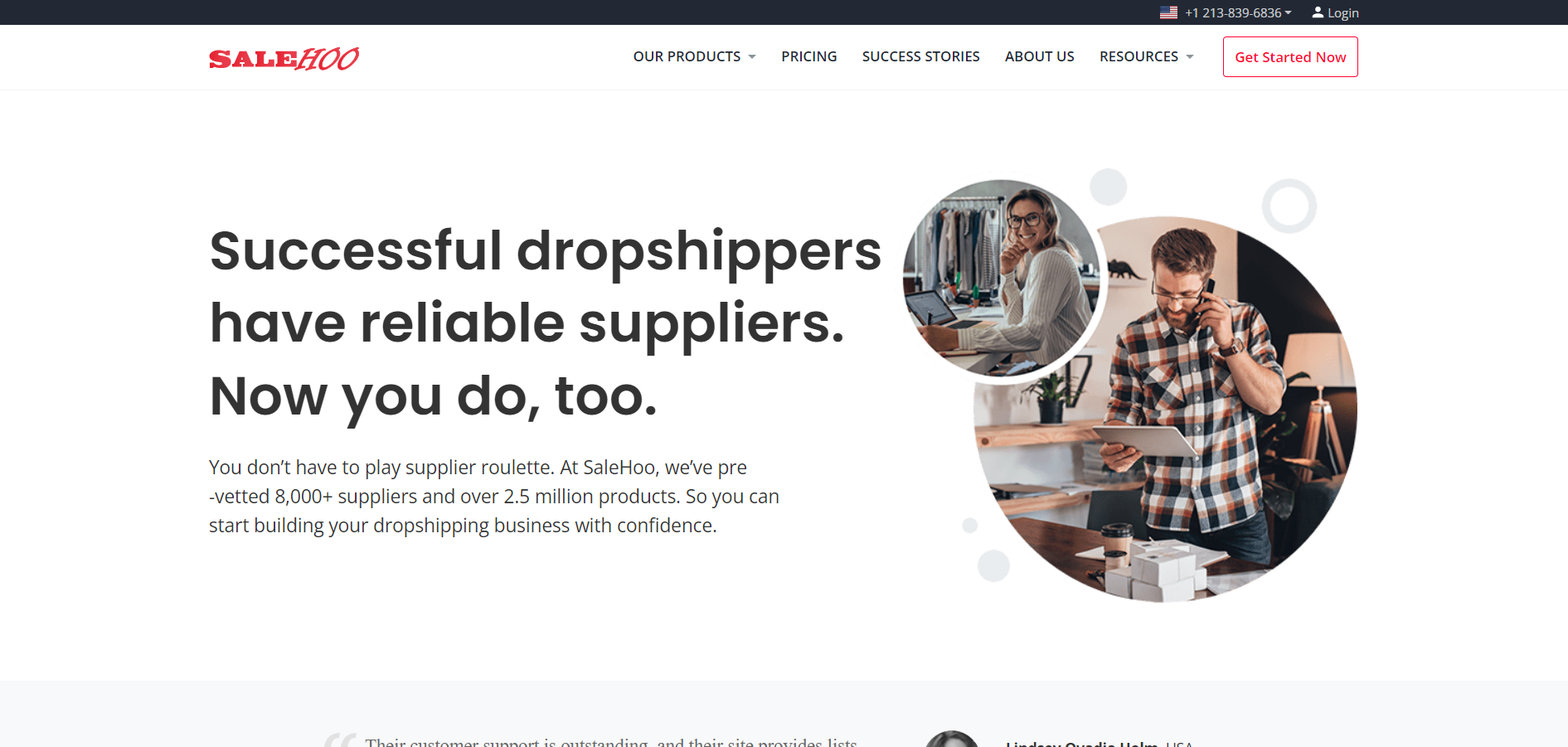 Yet another specialized company for connecting wholesalers and retailers, SaleHoo is a global superstar in terms of quality dropshipping. Here's our A to Z Salehoo review that answers the question: Is it worth it?
Founded in 2005 in New Zealand, SaleHoo has over 8000 wholesalers at its disposal, including manufacturers, liquidators, and dropshipping suppliers.
Does SaleHoo work with Shopify?
A large portion of drop shippers decides to open a store on Shopify.
However, they need a reliable supplier to partner with. Only a few verified suppliers provide automatic custom software (API) which connects them to Shopify, allowing resellers to automatically upload the inventory to their store.
In other words, SaleHoo is a partner with Shopify and you can sell whatever you want via its network of wholesale dropshipping suppliers and manufacturers.
What can you sell with SaleHoo?
First off, there are over 1.8 million products in over 130 categories provided by SaleHoo's network of over 8000 suppliers. Moreover, you can sell on the Internet's largest e-commerce marketplaces, such as eBay and Amazon.
Most importantly, if you're just starting out, they will offer you over 50 'how-to' tutorials, explaining the whole process of dropshipping and making profits out of it.
As a bonus, their Market Research Lab will help you find the best, most profitable, and most sold items from their inventory.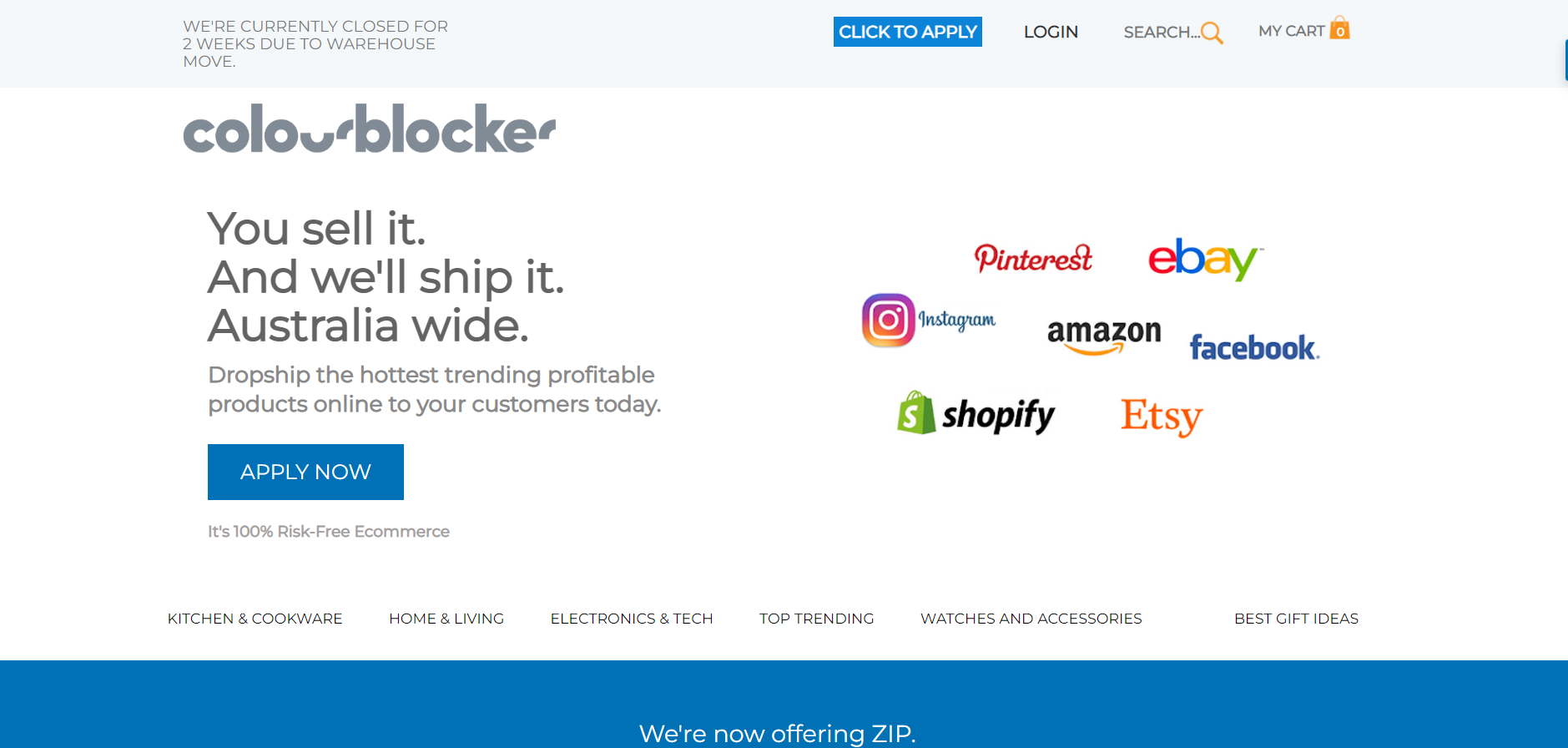 Being one of the leading drop shipping companies in Australia and New Zealand, Colourblocker is known for quickly approving dropshipping accounts, within 48 hours, or two business days.
What do they sell at Colourblocker?
It's a niche-specific website, although the products are all high-class and are selling like crazy.
They sell kitchen and cookware, electronics and tech gadgets, as well as home & living furniture and accessories.
Moreover, they have a 'gift ideas' page specifically created for gifts of both sexes, and their latest addition – watches and accessories. There is a 100% money-back guarantee, free shipping, and fast delivery for all products.
And yes, you can sell their products on eBay and Amazon, as well as marketplaces largely popular in Australia and New Zealand.
What about shipping with Colourblocker?
The good news is, that this dropshipping supplier NZ also ships to New Zealand. They ship strictly with Australia Post, as it takes 7-10 working days for the order to arrive.
Express shipping is only available for wholesale orders. As for payments, they use AfterPay, Zip, PayPal, Oxipay, and other popular methods of payment to ease up the process.
---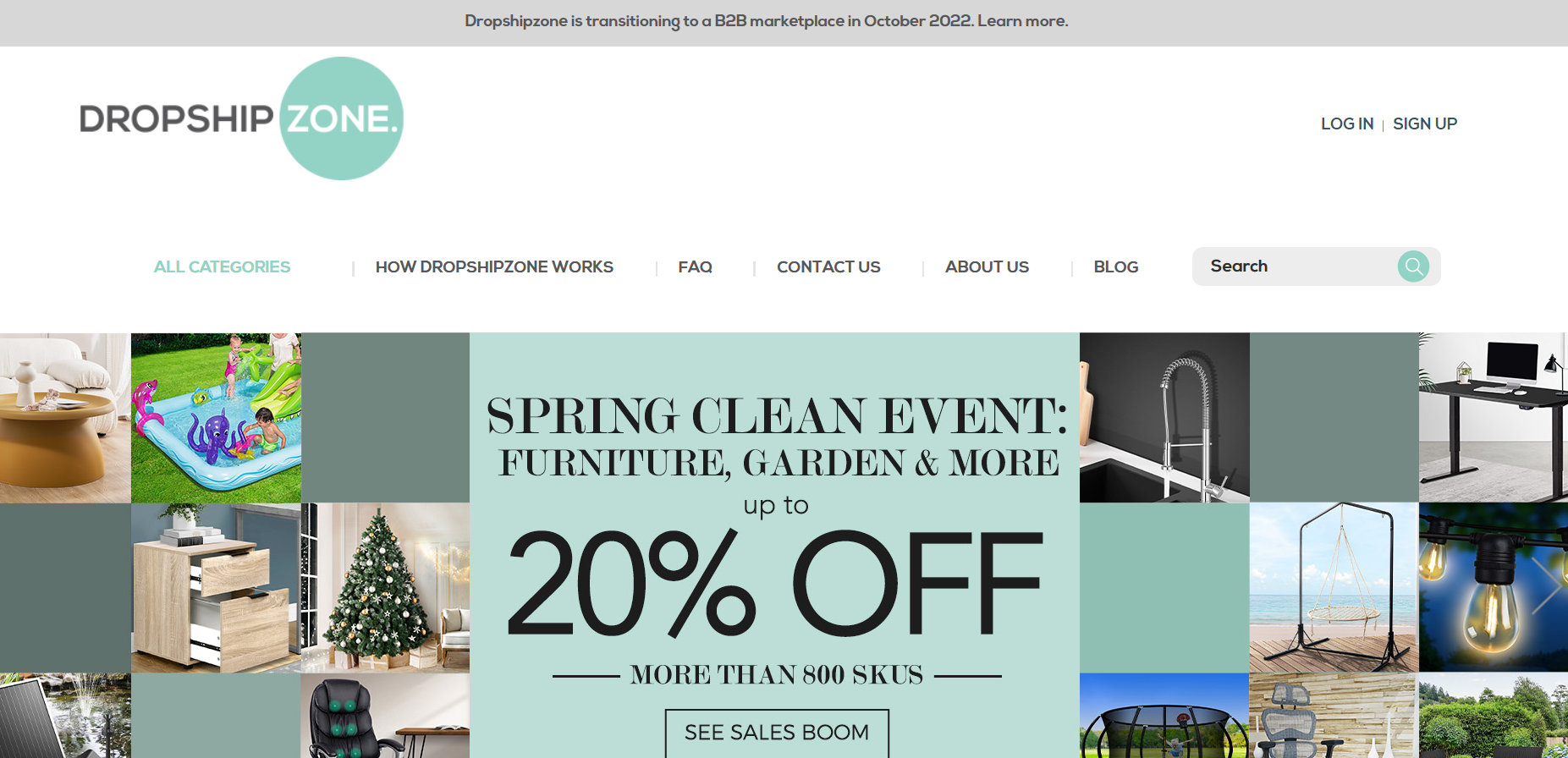 Again, DropshipZone is a supplier that offers both wholesale and dropshipping services to thousands of dropshippers based in Australia. Like many other suppliers, you can find tons of products, each containing unique SKUs for better tracking.
According to users' honest reviews, their customer service is unprecedented, and it's easy to order from DropshipZone, as well as great order success.
Most importantly, you can find tons of items at up to 80% off retail price. It's perfect for beginner dropshippers willing to sell in Australia since they offer no monthly registration fees.
What products does DropshipZone Australia offer?
Here, you can find and sell anything between furniture supplies, art, gifts, health products, jewelry, toys, watches, consumer electronics, clothing and accessories, beauty products, baby care products, automotive parts and accessories, and more.
---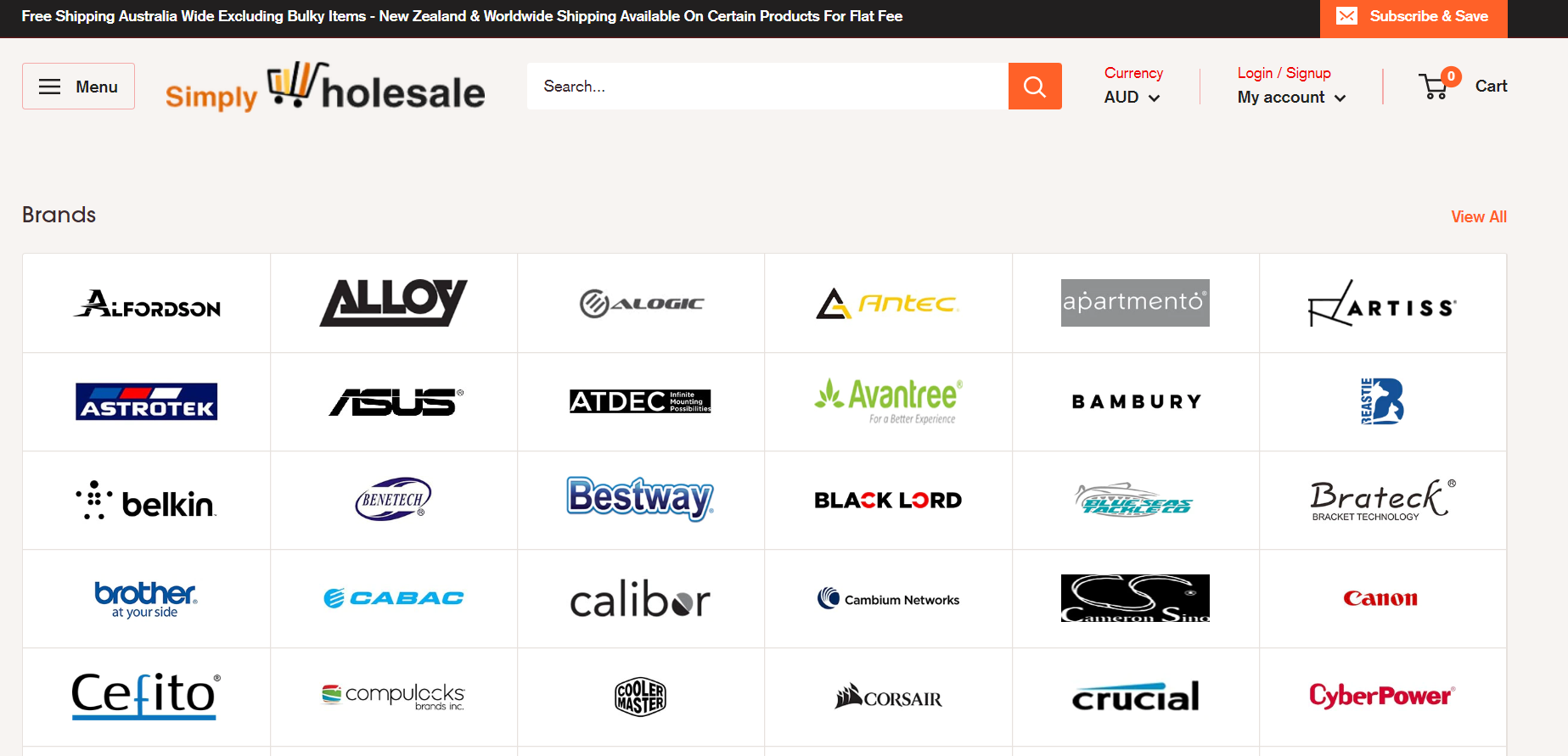 With over 1 million customers served and 500.000 available products to sell, Simply Wholesale is the AliExpress of Australia and New Zealand.
With five warehouses located in the largest cities in Australia, they easily ship throughout the entire country, as free shipping is offered and included.
Learn more: How To Dropship With A US Warehouse?
What do Simply Wholesale sell?
With 16 main categories available, there's a variety of products to choose from. The most popular categories include health and beauty, pet supplies, sports and outdoor equipment, automotive parts and accessories, furniture, fashion clothing, toys, music, and much more.
They use PayPal, Mastercard, Afterpay, Zip Pay, Visa, Amex, and other popular Australian payment methods.
In addition, you can get a refund within 14 days, in case your customers change their minds.
---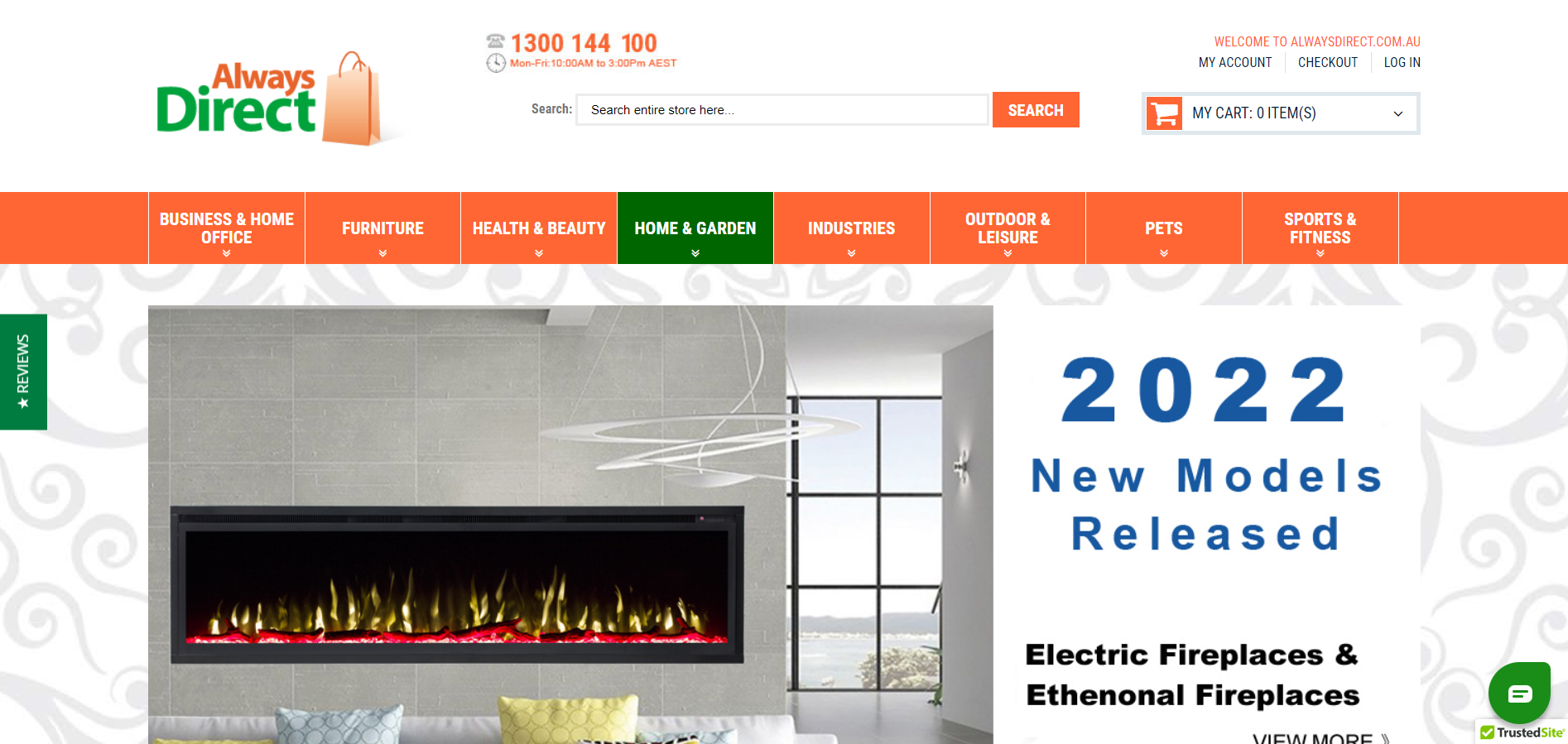 Always Direct is one of the best New Zealand dropshipping suppliers, with excellent reviews, according to YotPo. In fact, their average ratings are valued at 4.5/5 stars.
As for categories, you can resell products for the home, business, furniture, healthy & beauty, pets, sports and fitness, and many others.
As for the experience, according to the site, they ship approximately 100 products on a daily basis, throughout the entire continent.
Their customer support is highly praised for working hard and customers are generally impressed by the job the company does in ensuring everything goes smoothly.
---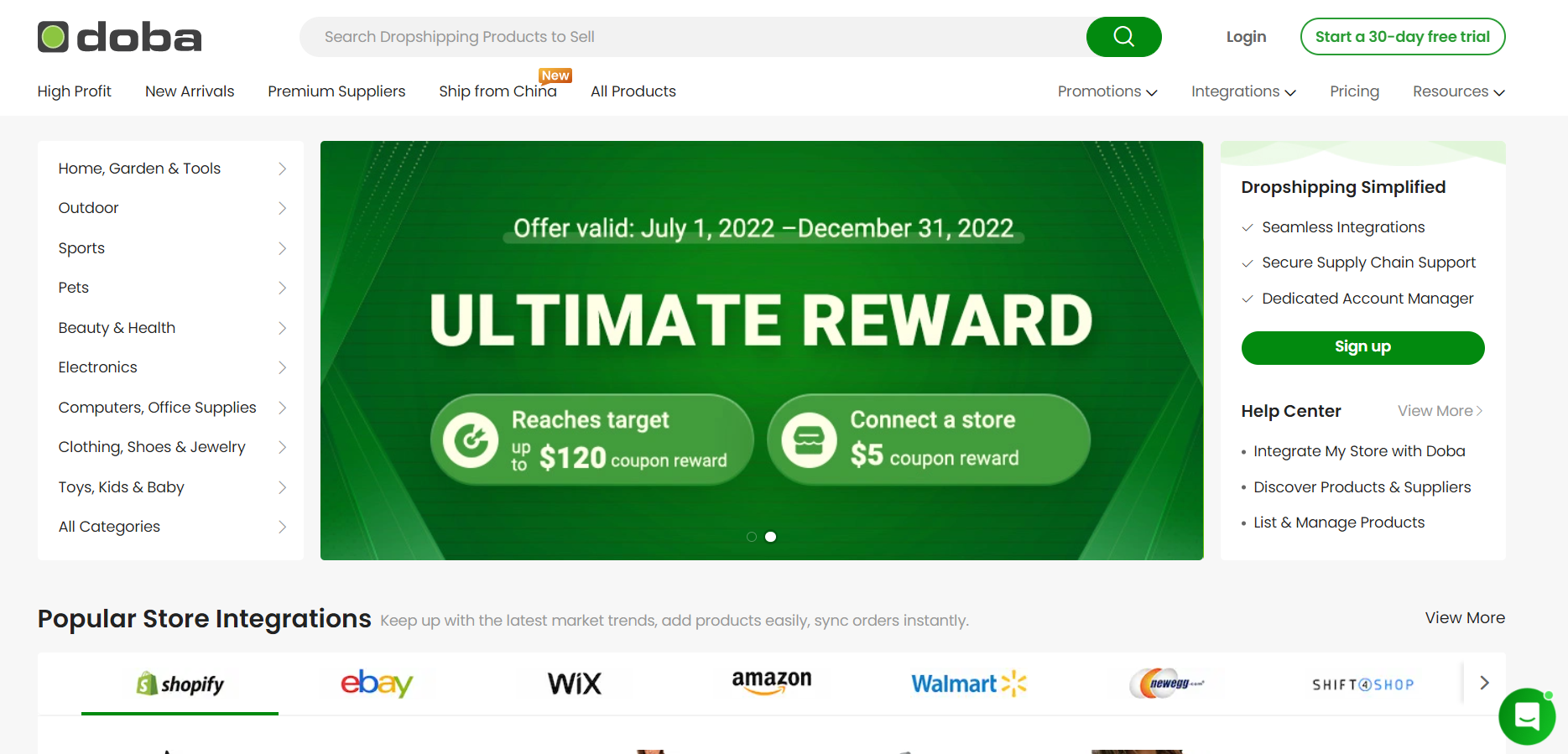 Literally, every seasoned drop shipper has heard of Doba. They are one of the largest dropshipping suppliers on the Internet.
As a matter of fact, there are thousands of suppliers and millions of products to choose from, from various categories.
It's really easy to connect to their inventory. Simply find the products you'd like to sell, export them to your store, sell to your customers, let Doba take care of the rest, and wait for your payment.
What about pricing? Do they charge any monthly subscriptions? Yes, they do.
There's a 30-day trial for every drop shipper, after which they get to choose between four plans.
Basic – $29/month
Advanced – $69/month
Pro – $249/month
Enterprise – contact their staff for pricing
The difference between these plans is in the amount of inventory you get to import, staff support, premium data reports, and dedicated account managers.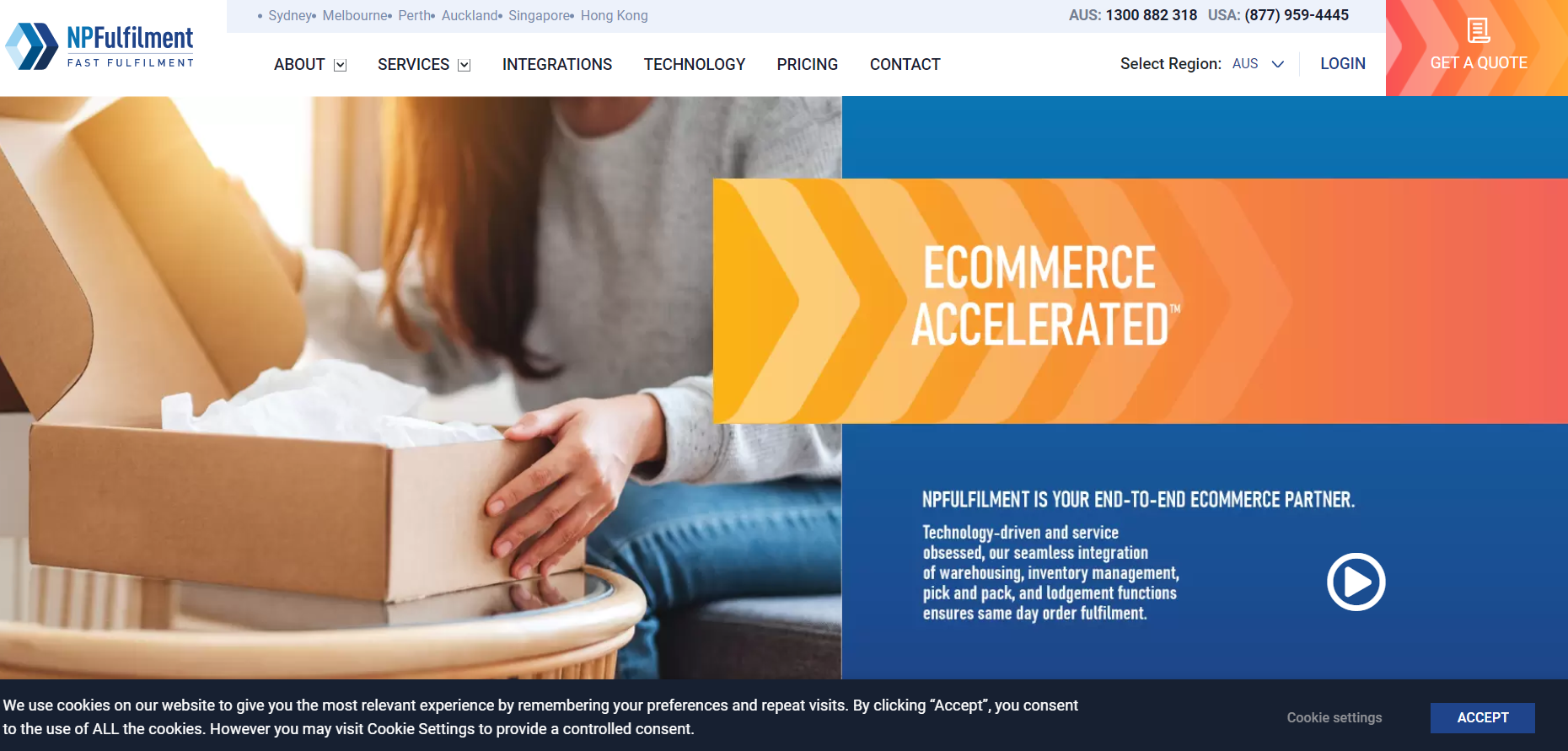 Considered Australia's fastest fulfillment supplier, NPFulfilment is also available for dropshipping in New Zealand.
They provide cheaper postage at a faster rate than any other dropshipping and wholesale supplier.
No matter if you're a supplier or dropshipping entrepreneur, it's very important that you find a reliable private order supplier, as NPFulfilment is.
They deal with direct advertising and selling, business fulfillment, and other industry-related services.
Top 7 Niche Store Dropshipping Suppliers NZ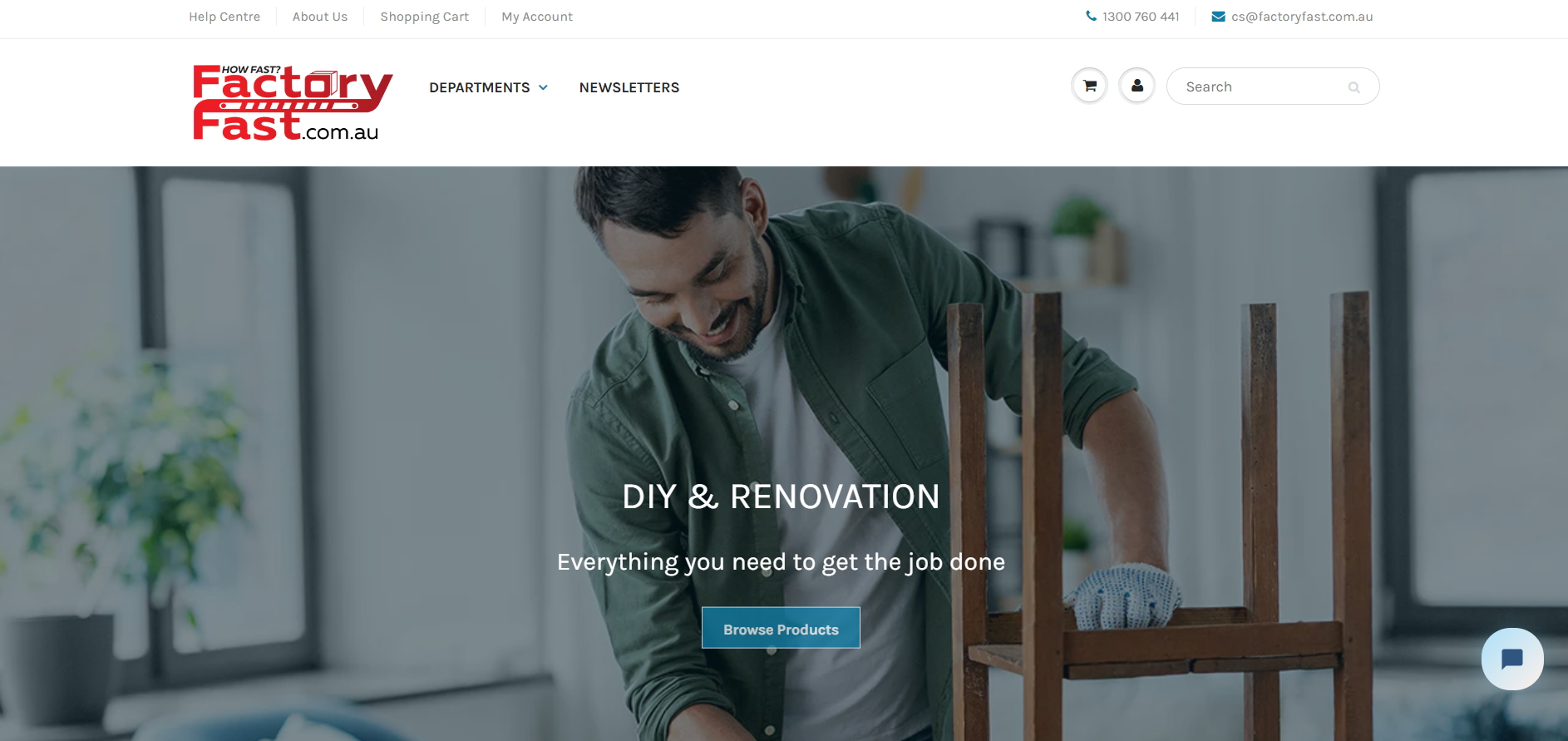 Although based in Australia, this dropshipping suppliers NZ sells over 5000 products, up to 80% off retail prices, from anywhere in the world.
They are well-known for dispatching over 95% of all their products in just one working day.
What are they offering?
They cut out middlemen and overheads. It means the merchandise is directly bought from manufacturers at the best prices, providing more space for profits to all their resellers.
As for the products, they buy only the finest merchandise from brands of the highest quality.
So far, they've packed and dispatched over 1 million products, with customer satisfaction of 100%.
What can you sell with Factory Fast?
From DIY & renovation to furniture and fitness equipment, the company offers a wide range of products, mainly used for homes, weekend houses, and for people of all ages.
You can freely check out their special offers and clearances for even more discounted prices, as well as choose the most popular ones to sell, beating your competitors in the process.
---
---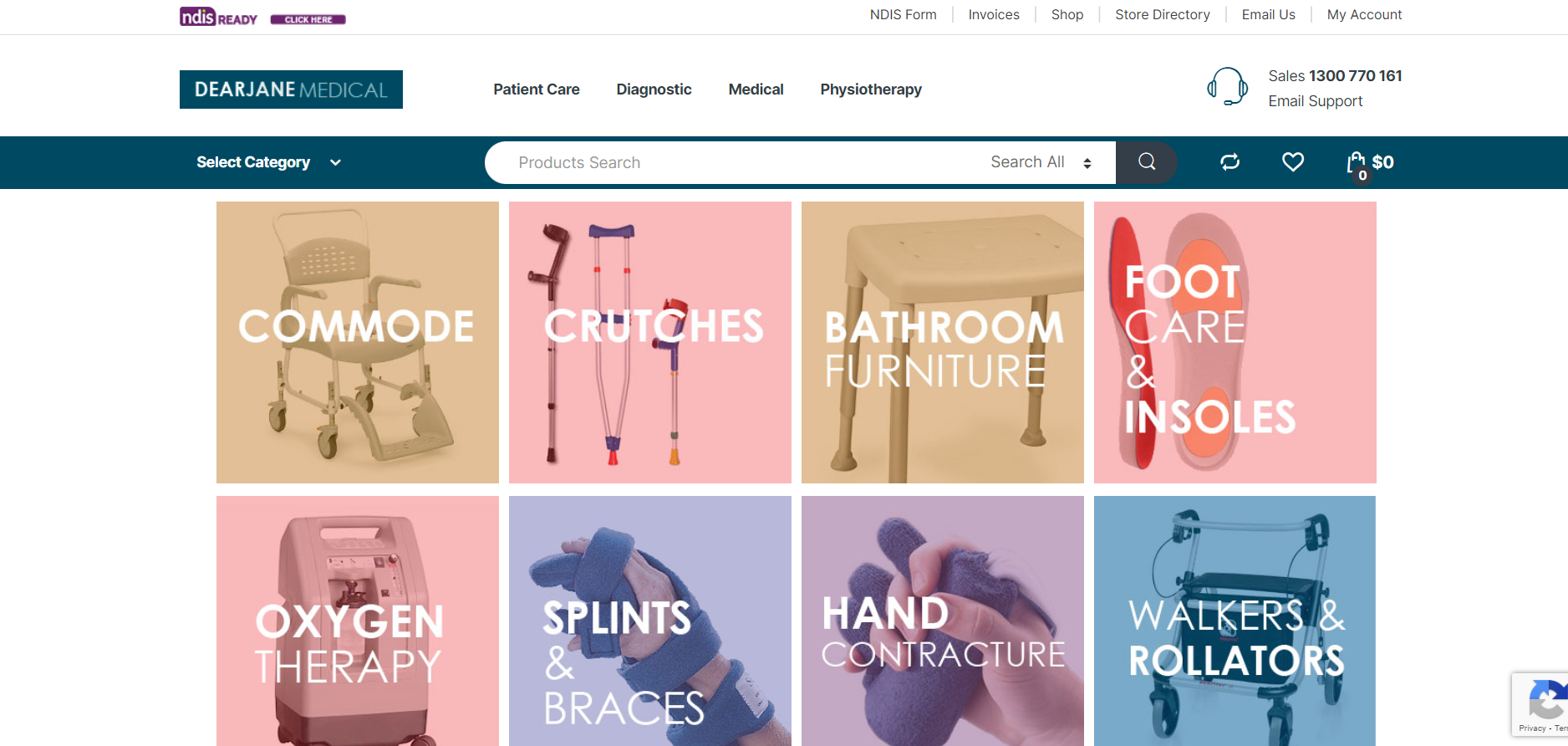 One of the few medical supplies dropshipping nz suppliers working online, DearJane Medical is a highly popular company from Australia, although pretty close to New Zealand.
Is it profitable to resell medical supplies and equipment? Sure, since DJM offers all drop shippers' profit margins at an average of 20%.
Most of their inventory is packed, shipped, and delivered between 1-5 working days.
However, larger items need more time to check for defects, prepare for customs, pack carefully, and ship via special cargo.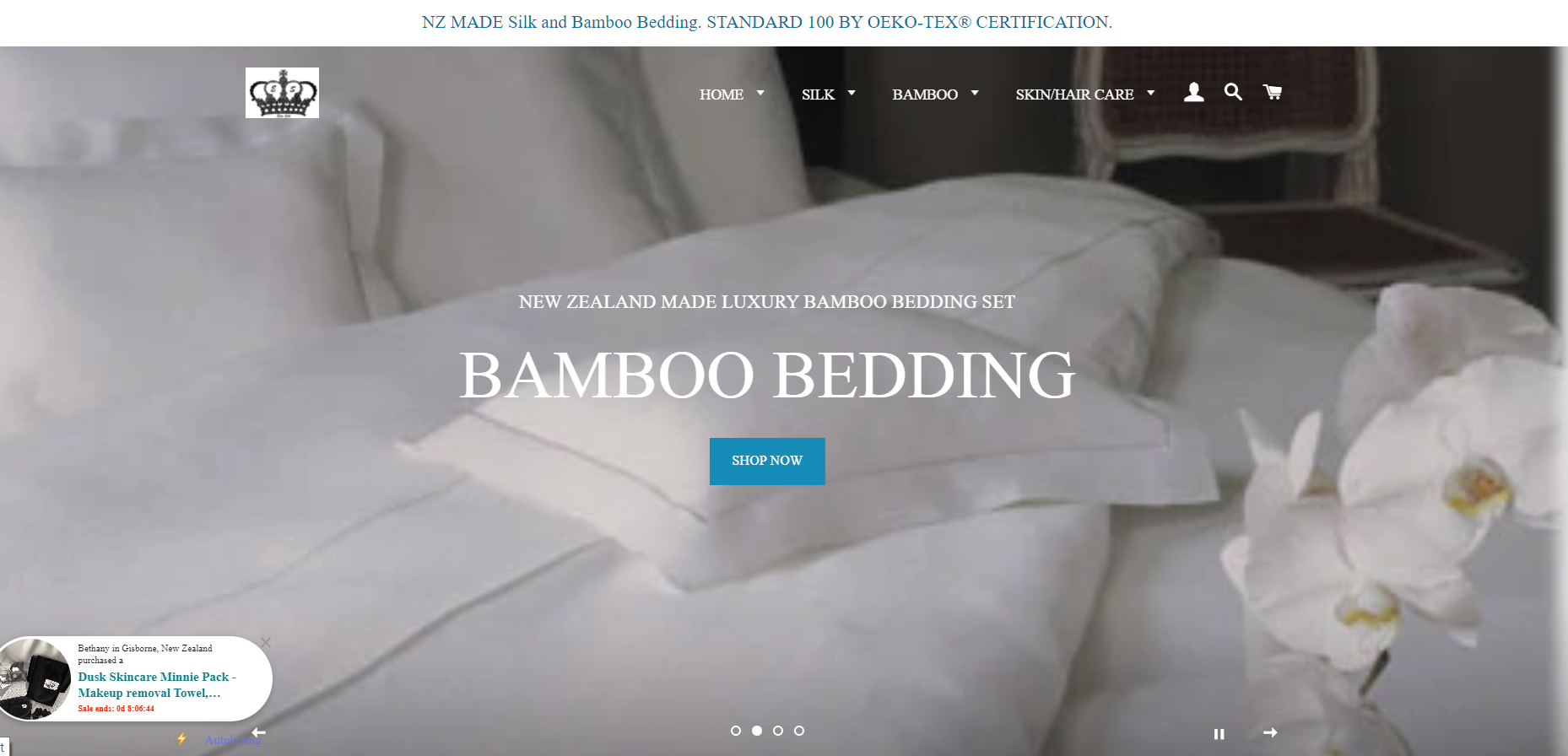 Elite Silk is a dropshipping NZ supplier, that designs its products. They offer silk bedding, like a pillow, sheets, pillowcases, and more.
Their product costs are from $50-100, and the average order processing time is around 4-7 days.
This dropshipping supplier is based in New Zealand, but ships its products worldwide, at NO shipping costs.
Bendon Lingerie has over 60 retail and outlet locations in Australia and New Zealand, as well as an eCommerce store that delivers to all parts of Australia and New Zealand, so we're sure you'll find precisely what you're looking for.
These dropshipping suppliers NZ are supporting women in New Zealand for over 70 years. Also, it is recognized as a global leader in lingerie intimates, swim, and sleepwear products.
The average order processing time is around 7 days, and they ship their products for free.
What do Bendon sell?
Bendon offers 1000+ lingerie products and have 12 different lingerie labels. So, here you can find:
Bras
Briefs
Underwire Bras
Strapless Bras
Push-Up Bras
Maternity Bras
Wire-free Bras
Sports Bras
D-G Cup Bras
Thongs
Sleepwear
Breastfeeding Bras
Post-Surgery Bras
Mastectomy Bras
Bra fitting, and more.
Their product costs are from $20-50. So, as they offer competitive prices, this leaves you with a space of offering reasonable product prices to customers and sell with higher profit margins.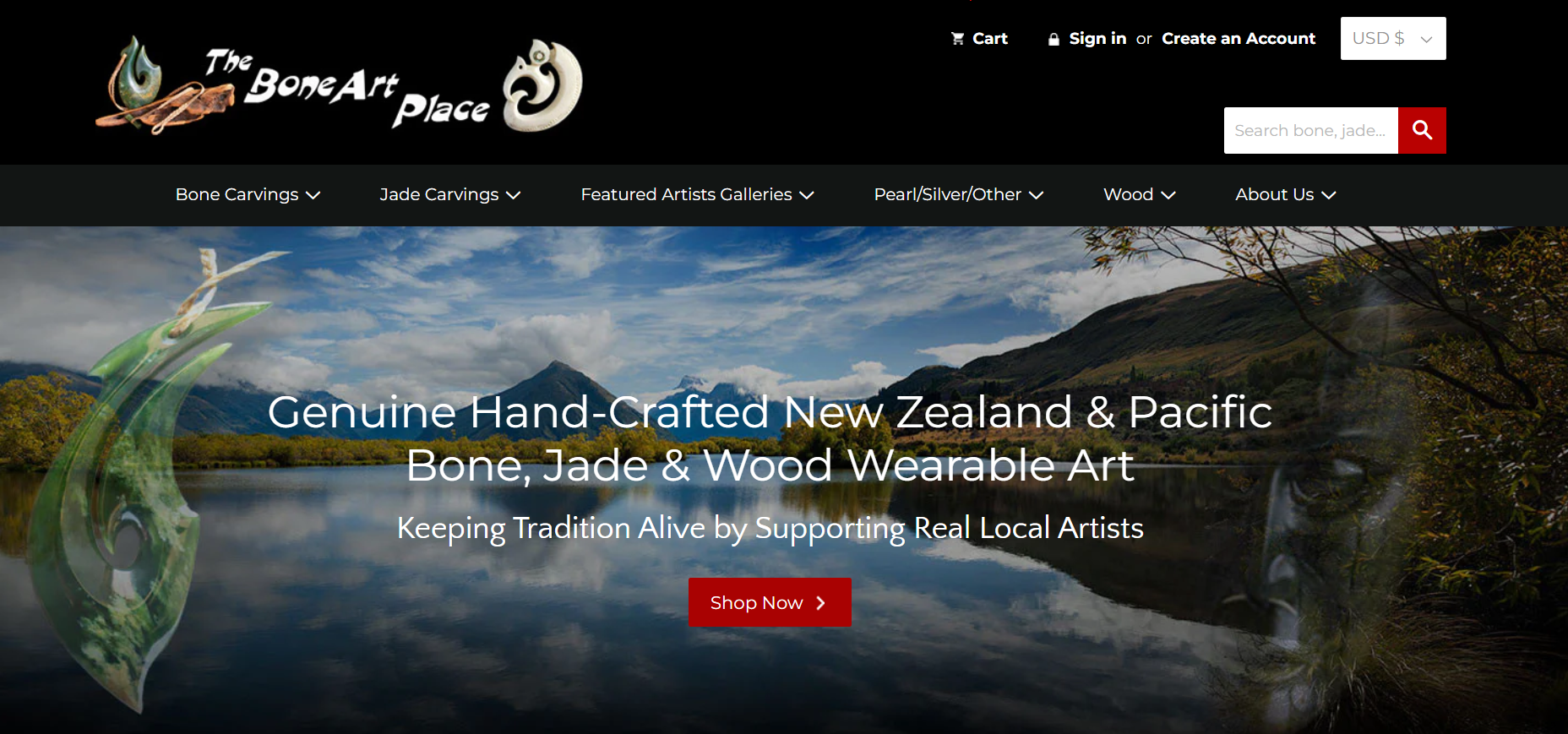 This dropshipping supplier is based in New Zealand but ships its products worldwide. Moreover, for orders over $30 they offer free shipping.
The Bone Art Place is focused on the art of handcrafted New Zealand and Pacific area bone carving, jade carving, pearl shell carving, and wood carving, from traditional Maori carving techniques to more contemporary designs for jewelry and gifts.
The product costs are between $20-50, and the average order processing time takes 7 days.
Bone Art Place accepts most payment options through four well-known and highly secure payment methods: Stripe, eWay, Pay Pal, and Shopify Payments.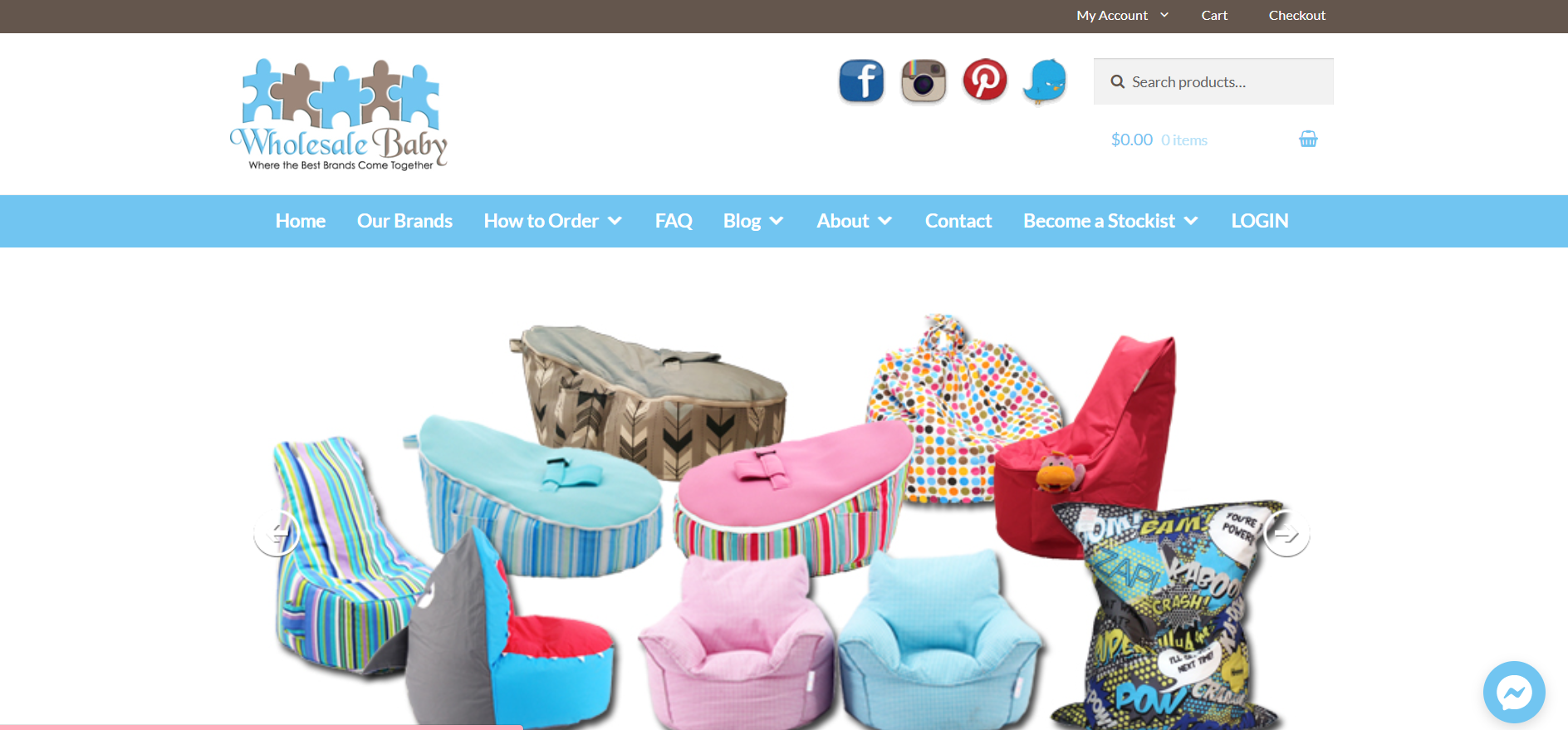 Wholesale Baby is a dropshipping NZ supplier for variety of baby products like clothing, gifts, homewares, and more.
This dropshipping NZ supplier represents over 20 different brands. But, please NOTE that only two of their brands are available for dropshipping: Bamboo Bubby and Mini Beanz.
Wholesale Baby is based in New Zealand and ships its products worldwide. Furthermore, their product costs range from $20-50, and the average order processing time takes only 1-3 days.
However, this dropshipping suppliers NZ require MOQ, which are low and flexible.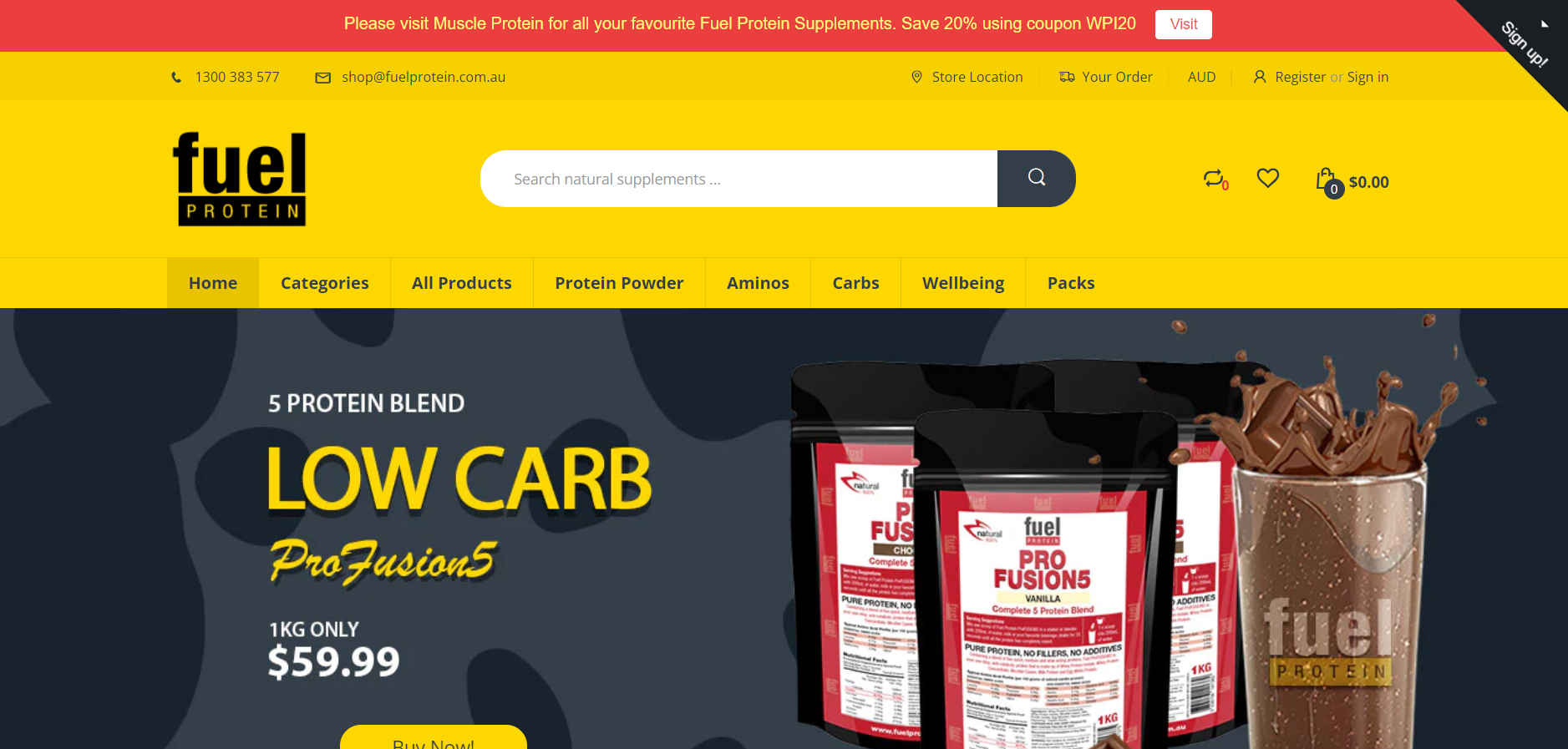 Fuel Protein is NZ dropshipping supplier that manufactures natural protein products with 100% natural sweeteners, natural flavors, and natural colors.
Their product costs range from $20-59, and are shipped for free in Australia. Furthermore, the average order processing time takes only one day.
Is Dropshipping In NZ legal?
Let's get straight to the topic. YES, absolutely, NZ dropshipping is legal.
However, please NOTE: You are allowed to have your products in stock, but you MUST register a dropshipping company.
Moreover, you must follow all applicable laws while selling online. This includes consumer protection, taxes (income tax and GST), and privacy laws.
Furthermore, you must verify that your advertising meets New Zealand's fair dealing rules. This means you must not mislead or defraud clients, make no product claims that you cannot substantiate, present all relevant and necessary information, and maintain your prices clear and correct.
As a regular NZ dropshipping supplier of products, you are 'in trade' and all these New Zealand rules apply to you.
---
---
---
Summary of the best New Zealand dropshipping suppliers
Starting your dropshipping business in New Zealand can be challenging since it has many things to go through, and inform yourself.
However, thanks to the various dropshipping platforms, you have all the necessary information in one place!
So, you can start your NZ dropshipping business by creating your own dropshipping store, or by leveraging a high profitable sales channels.
Either way, you need a trustworthy dropshipping supplier for your business.
For that purpose, we hope you'll find this post helpful if you need to choose among the best New Zealand dropshipping suppliers currently available.