Dropshipping PayPal: How To Use It & Not Get Banned
by
Martin -
Martin is an agency owner and SaaS projects maker. His work is featured in the leading ecommerce brands, magazines and podcasts. Talks about Marketing, Business Development, and Growth Hacking!
CO-founder at Dropshipping.com
Are you a dropshipping enthusiast looking to unlock the full potential of PayPal in your business? Do you want to understand the ins and outs of Dropshipping PayPal to ensure your online store thrives without any hiccups?
In this blog, I'll dive deep into the world of "Dropshipping PayPal: What Is It & How It Works?" and explore the benefits, potential pitfalls, and strategies to harness the power of PayPal for your dropshipping venture.
I'll also share insights into why PayPal might ban dropshipping stores and provide tips to avoid this scenario. So, let's start!
Dropshipping PayPal: What Is It & How It Works?
In this article, I will help you understand what is PayPal, and how it works. Also, you will get tips about how not to get banned from using it. So, first, let's give a brief explanation of what exactly is PayPal Dropshipping.
What is PayPal?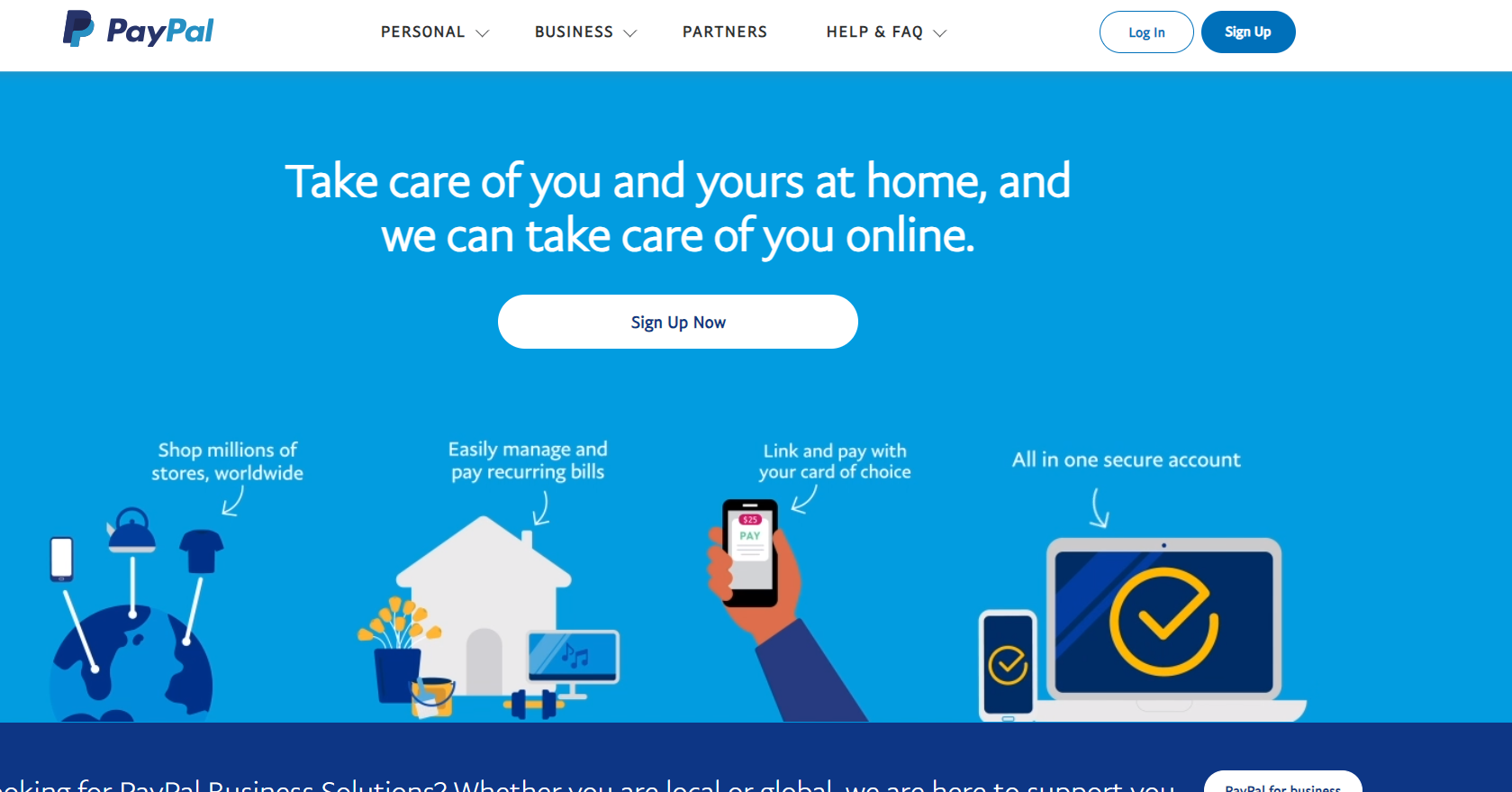 PayPal stands out as a leading financial bridge, enabling secure global money transfers between parties. However, it's important to note that if your PayPal account becomes the center of too many disputes, it could result in the account's suspension.
The good news is that you can navigate this potential pitfall by prioritizing customer satisfaction and cultivating a positive PayPal track record.
If you're engaged in dropshipping with PayPal and seek insights into why PayPal might ban dropshipping stores and how to avoid such a scenario, you're in the right place.
In this article, we will guide you through the proper usage of PayPal in the context of dropshipping. So, let's delve into it!
What Is Dropshipping?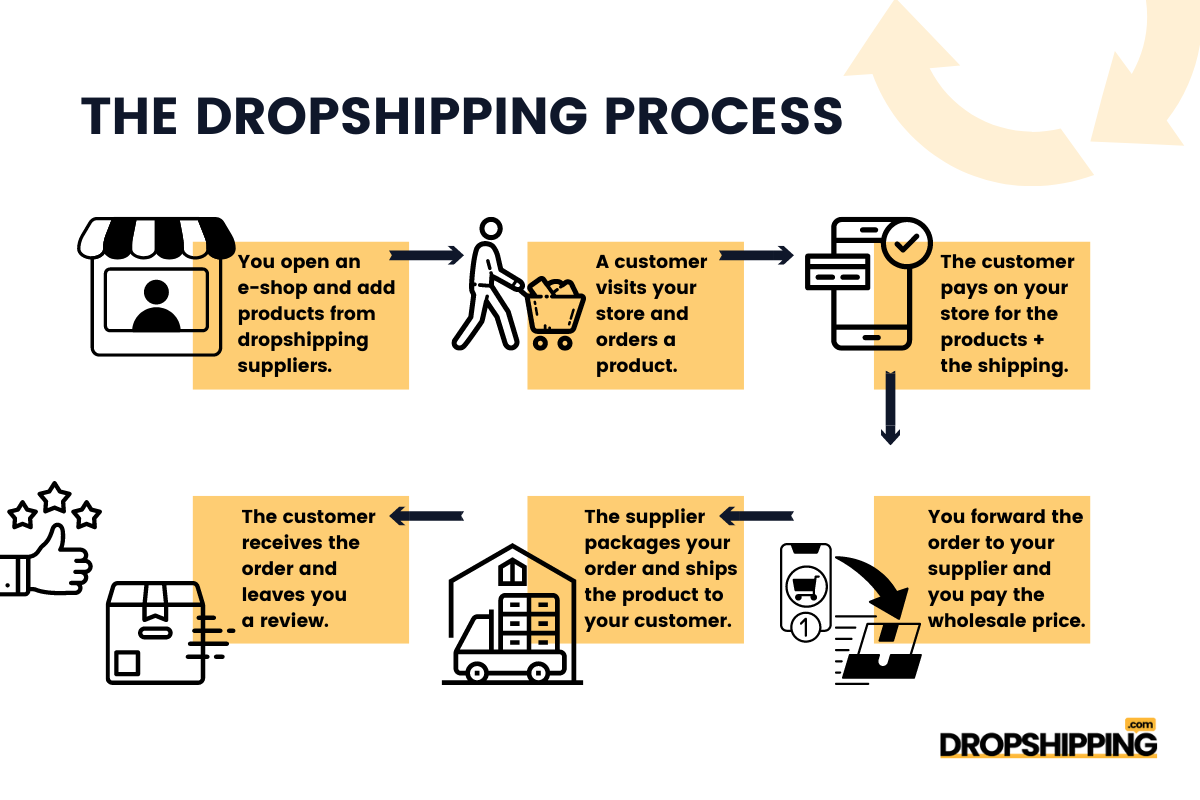 Dropshipping is a business model where online retailers sell products to customers without physically stocking the items.
Instead, when a store sells a product, it purchases the item from a third-party supplier and has it shipped directly to the customer.
In essence, dropshipping allows you to operate your dropship stores without ever handling or stocking products. Thus, that's why this model is highly appealing to those seeking a low-risk and cost-effective entry into the world of online retail.
👉 Read about Dropshipping Taxes and Payments – Guide For Beginners.
What Is Dropshipping PayPal?
PayPal, a leading online payment service, plays a crucial role in the dropshipping business model. It allows both customers and sellers to transact securely and efficiently. For dropshipping entrepreneurs, PayPal offers several advantages:
🔸 Global Reach
PayPal is widely recognized and accepted internationally, making it easier to target a global customer base.
🔸 Security
PayPal's buyer and seller protection policies provide peace of mind to both buyers and sellers. It helps protect against fraudulent transactions and chargebacks.
🔸 Ease of Use
PayPal offers a user-friendly interface, enabling smooth payment processing for customers. Additionally, PayPal can be integrated into various e-commerce platforms, simplifying the payment process for store owners.
🔸 Transaction Speed
Payments through PayPal are typically processed quickly, ensuring that customers receive their products promptly.
Lifetime deal: Get all-access to everything on Dropshipping.com
Access all DSCOM features, resources, courses, live workshops, discounts, winning products, weekly deep dives, directories and all future updates under all-in-one dropshipping HUB.
DROPSHIPPING IS A REAL BUSINESS, DON'T DO IT ALONE. 4553 MEMBERS ALREADY JOINED. YOU CAN PAY OFF YOUR SMALL INVESTMENT WITH JUST 2 SALES ON YOUR STORE.
Grab the deal before it's gone
Benefits of PayPal Dropshipping
PayPal dropshipping presents several benefits, making it an attractive choice for budding entrepreneurs:
✅ Low Startup Costs
As you don't need to invest in inventory or a physical store, the startup costs for dropshipping are relatively low compared to traditional retail. So, With PayPal dropshipping, these upfront costs are dramatically reduced.
You don't need to purchase any inventory beforehand, and you can operate your business from anywhere with an internet connection. This low barrier to entry makes dropshipping an attractive option for aspiring entrepreneurs who might have limited initial capital.
✅ Flexibility
With dropshipping, you have the freedom to test different product niches and marketing strategies without committing to large quantities of inventory.
Plus, you as a dropshipper, can experiment with different product niches, suppliers, and marketing strategies without the risk of being stuck with unsold inventory.
✅ Scalability
As your business grows, you can easily scale up your operations. Expanding your product range and marketing efforts is simpler when you're not constrained by inventory space. And, with PayPal, this actually comes in handy.
Hence, PayPal loves holding more inventory. It finds it more stable, and not risky. It means, your business is running.
✅ Better Conversions
PayPal stands as a secure and dependable payment platform crafted to create an exceptional customer journey. A notable dropshipping company successfully transacted over $100 million in sales, with PayPal facilitating payments for up to 43% of these transactions.
Also, studies indicate that incorporating PayPal as a payment choice has consistently led to a substantial boost in conversion rates, with figures showing an impressive surge ranging from 7% to 18%.
👉 Discover 15 Ways to Double Your Dropshipping Conversion Rate On Your Store.
✅ Global Reach
With PayPal, you can tap into a vast global market, reaching customers from around the world. Hence, you can market and sell your products to a vast international audience, tapping into new markets and diversifying your customer base.
PayPal's currency conversion and international payment options make it convenient for customers from different countries to purchase from your store, further expanding your business's reach.
Creating a PayPal Business Account
Before you can start dropshipping, you need to establish a PayPal business account. Here's how:
Step 1 – Visit the PayPal website
Of course, the first step to creating a PayPal account is navigating to their home page. So, go to the PayPal website (www.paypal.com). Once, you land here click on the "Sign Up" button in the right upper corner.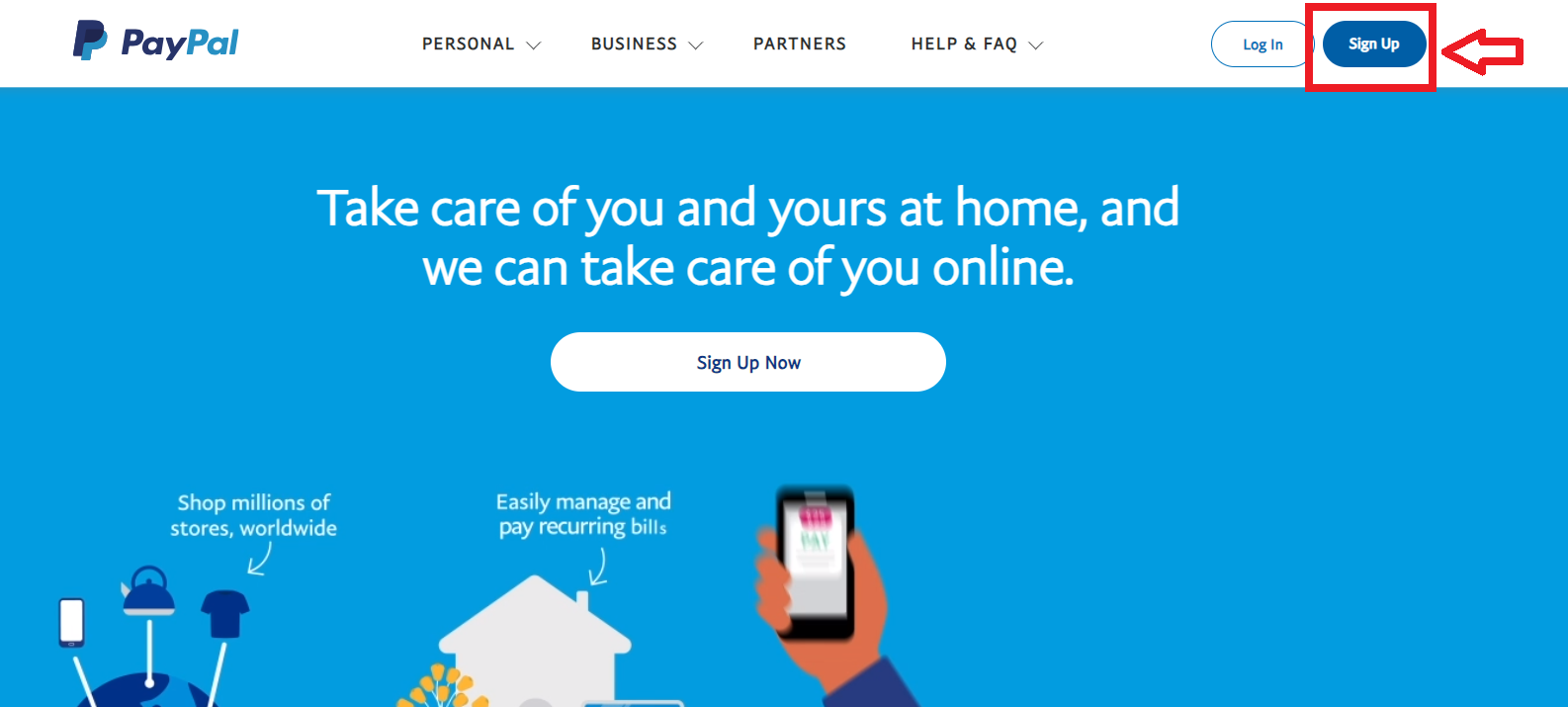 Step 2- Choose a Business Account
Once you are at the registration page, you need to select your option. Since you are a dropshipper and want to process order payments, etc., PayPal requires you to make a business account.
Therefore, select "Business Account" as your account type. Then, click "Next".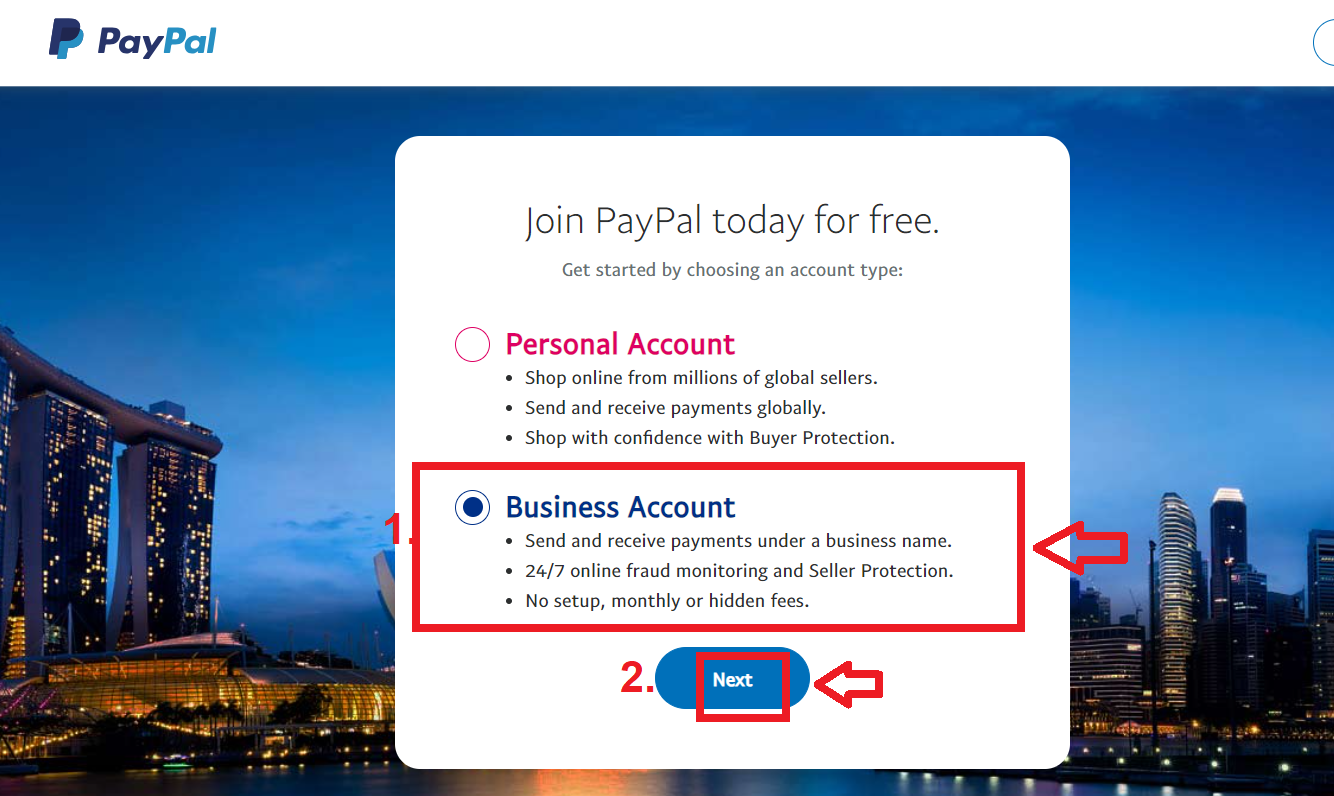 Step 3- Provide Business Information
Now, you need to provide your dropshipping business information. Thus, you need to enter your business details, such as the business name, and email address, and create a strong password.
Also, you need to accept their terms and conditions, and then click on "Agree and Submit".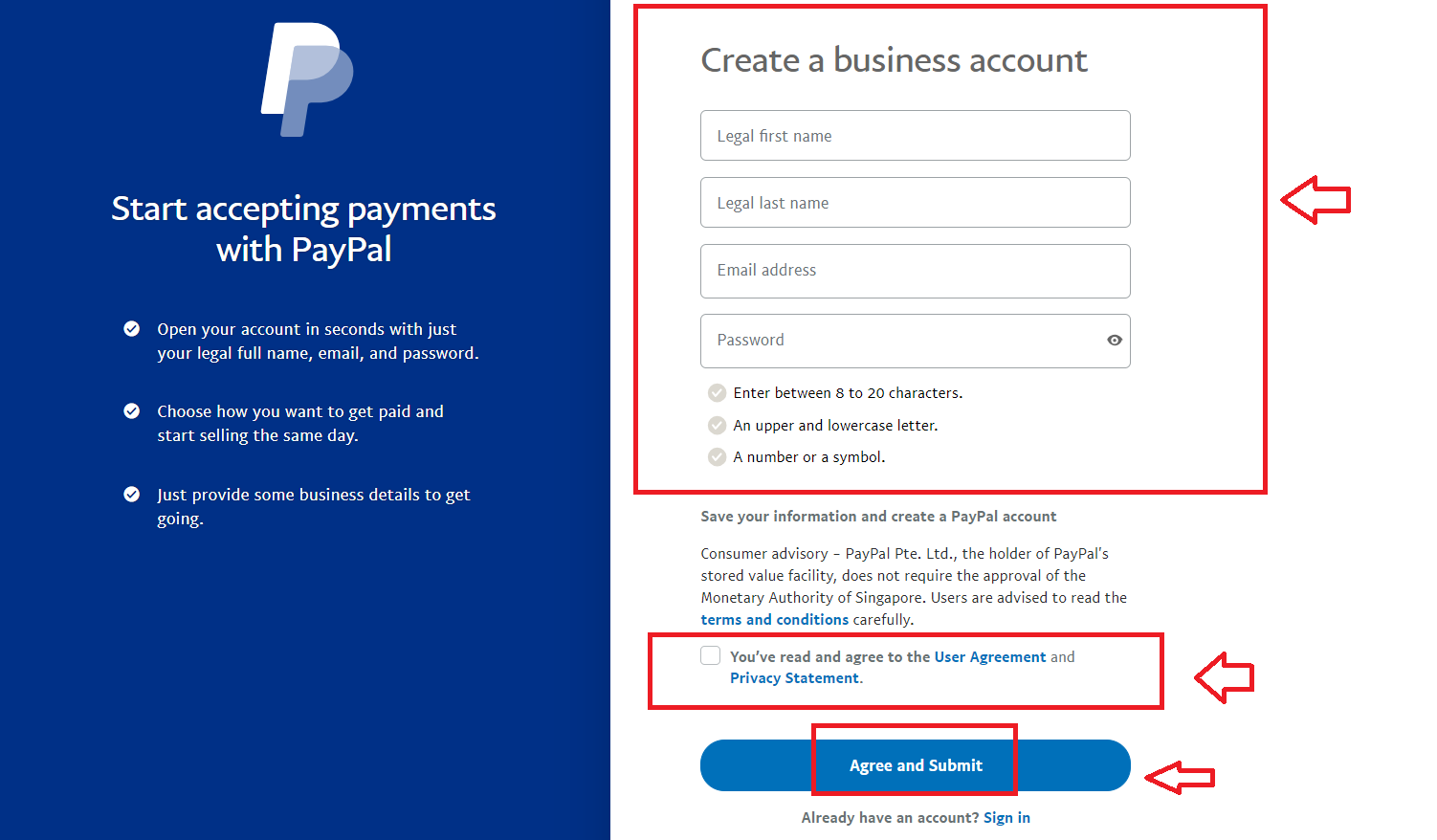 Moreover, PayPal will also require more data for creating your account, like specifying the type of business you have, your legal business name, types of products, monthly sales, business location, how customers purchase your products, and more.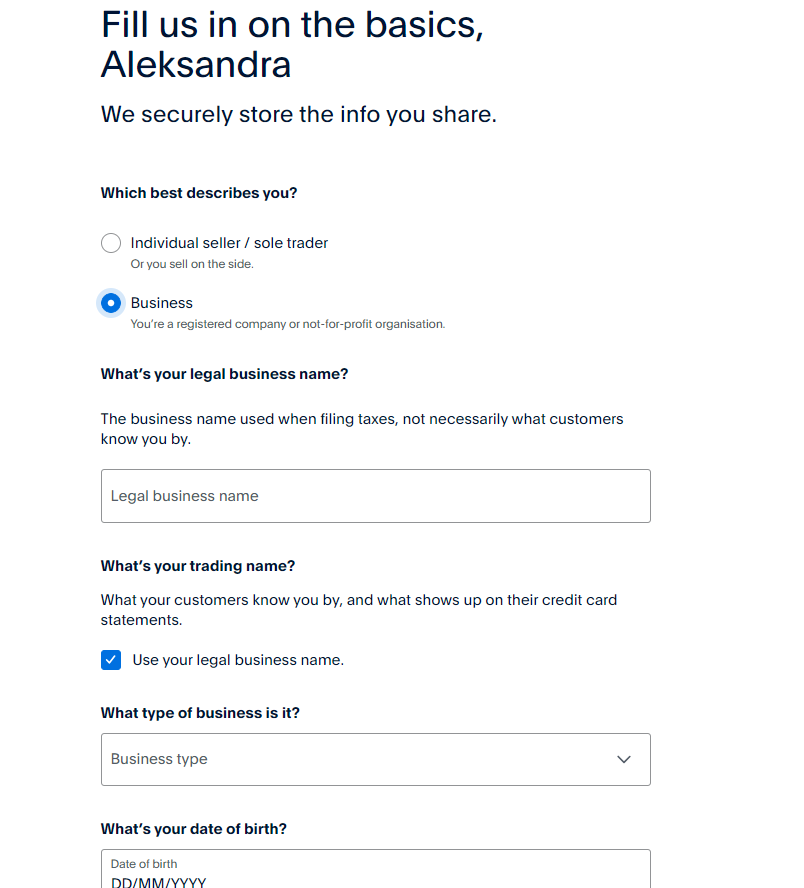 Also, you will be required to provide personal data, like SSN, date of birth, home address, etc.
Step 4 – Verify Your Information
PayPal may ask you to verify your identity through email or mobile phone number. Follow the prompts to complete the verification process.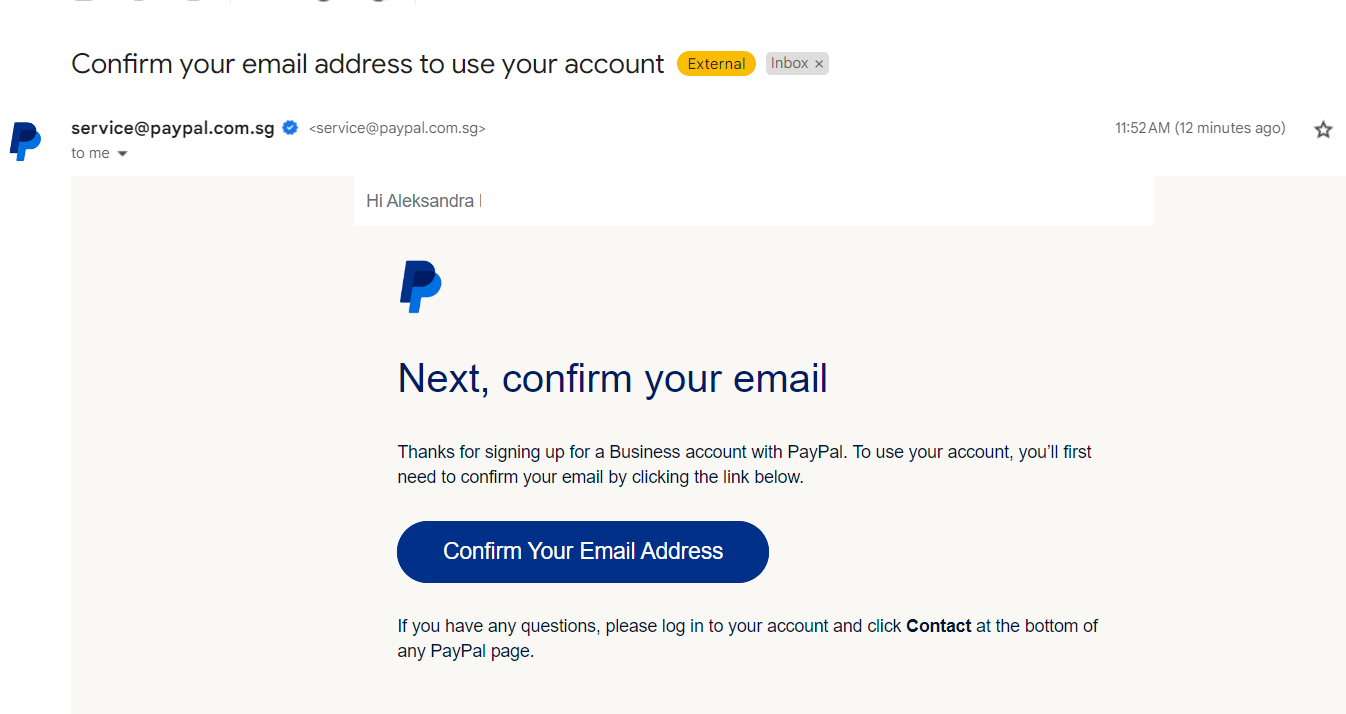 Step 5- Link Bank Account
To receive payments, you'll need to link your business bank account to your PayPal account. So, here's what you need to do.
First, from your PayPay dashboard menu, click on "Finance", then navigate to "Banks & Cards".
Now, in the Banks section, you need to click on the "Link a new bank" button.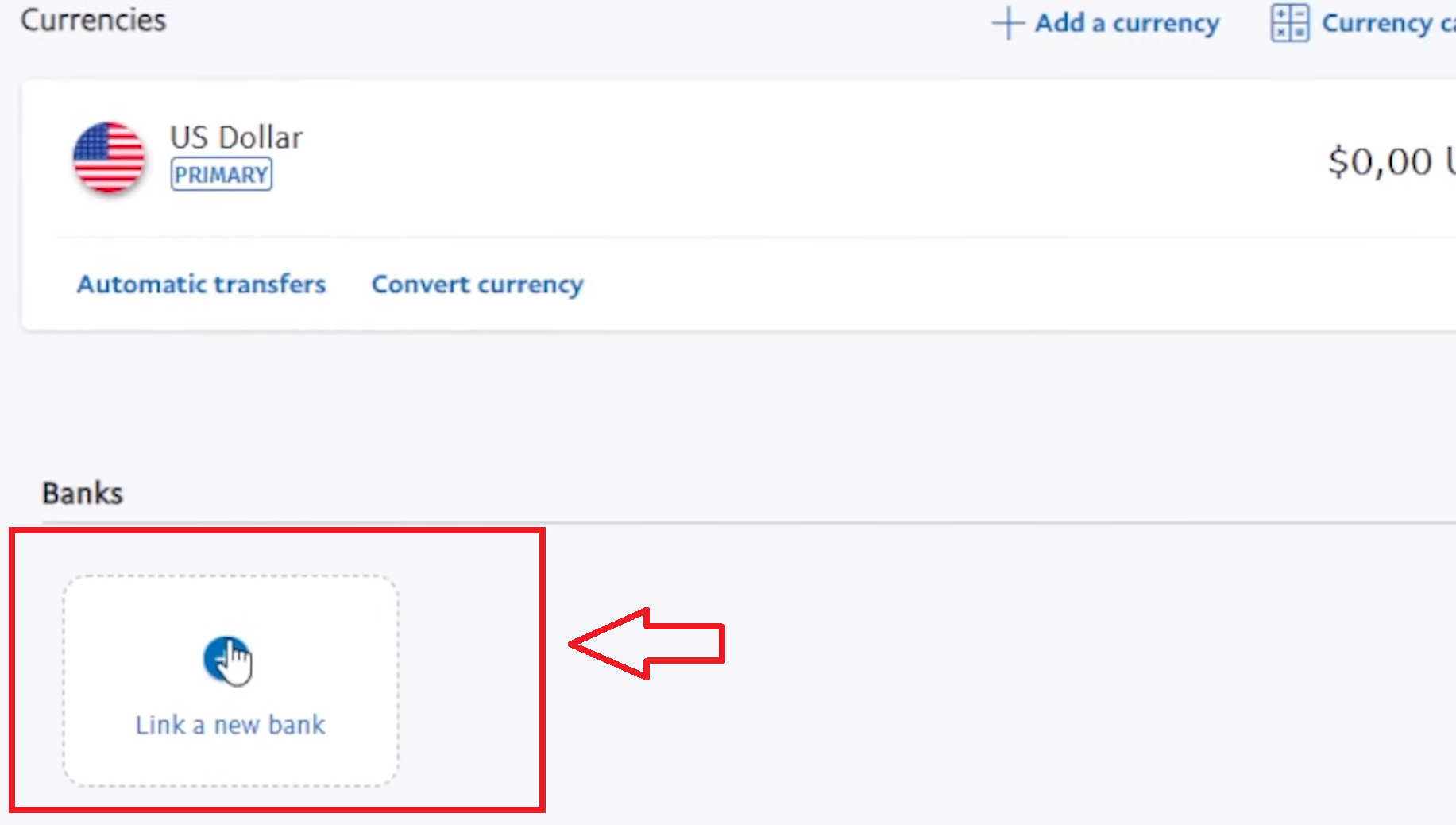 Now, you need to provide your bank account information. And, once you are done, click on "Agree and Link".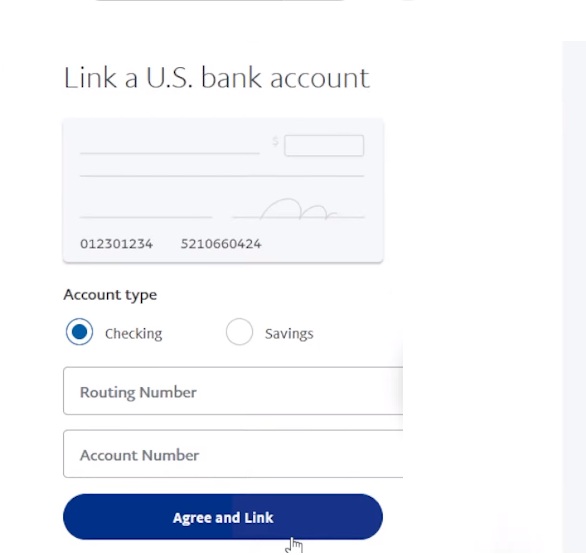 Step 6- Verifying Your Account
PayPal may require additional verification steps to ensure the security of your account. So, now you'll need to select one of these two options, to get a call or receive a text message to confirm that you area aythorized to use this. For instance, I prefer the "call" option, since emails can sometimes be late.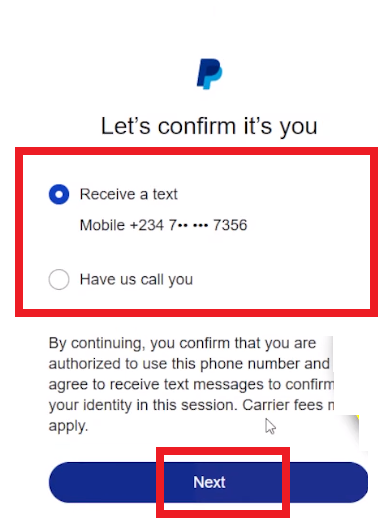 So, once you receive a call, you will be provided with a 4-digit code. Just like when you are setting up your Viber account. Next, your identity will be confirmed.
Next, PayPal will send you 2 small deposits to your bank account within 3-5 days. So, once you receive it, you need to write the same amount in the blank spaces below.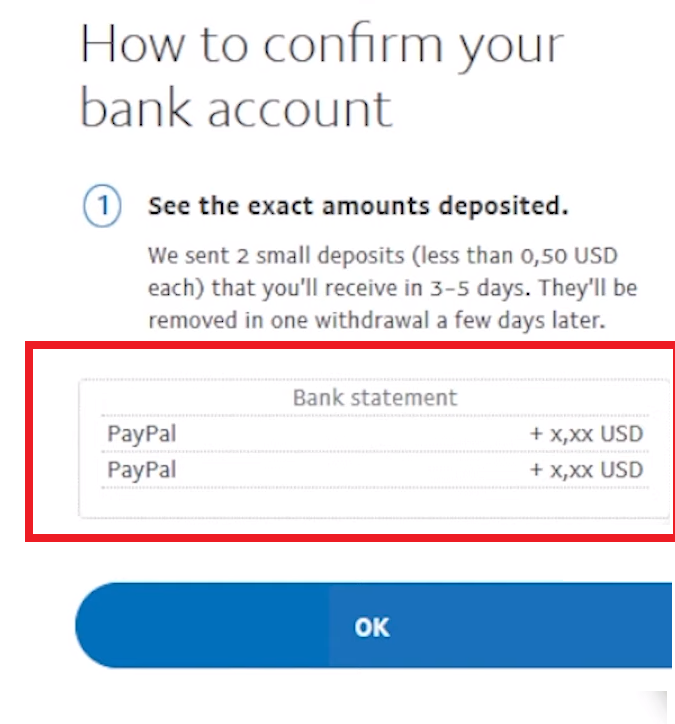 Thus, if everything is done correctly, you are good to go!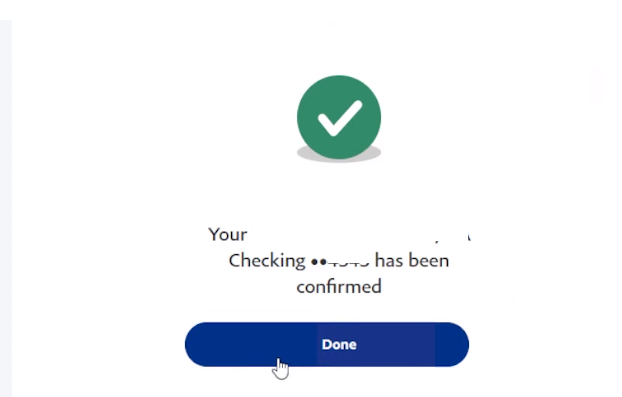 How To Link Your PayPal Account to Your E-commerce Platform?
Once your PayPal business account is set up, you'll need to integrate it with your chosen e-commerce platform. Most e-commerce platforms offer straightforward integration with PayPal, allowing you to receive payments seamlessly.
In this case, I will you my Shopify account, because that's my chosen platform.
So, to link your PayPal account firstly log in to your Shopify account, and from your dashboard, click on "Setting".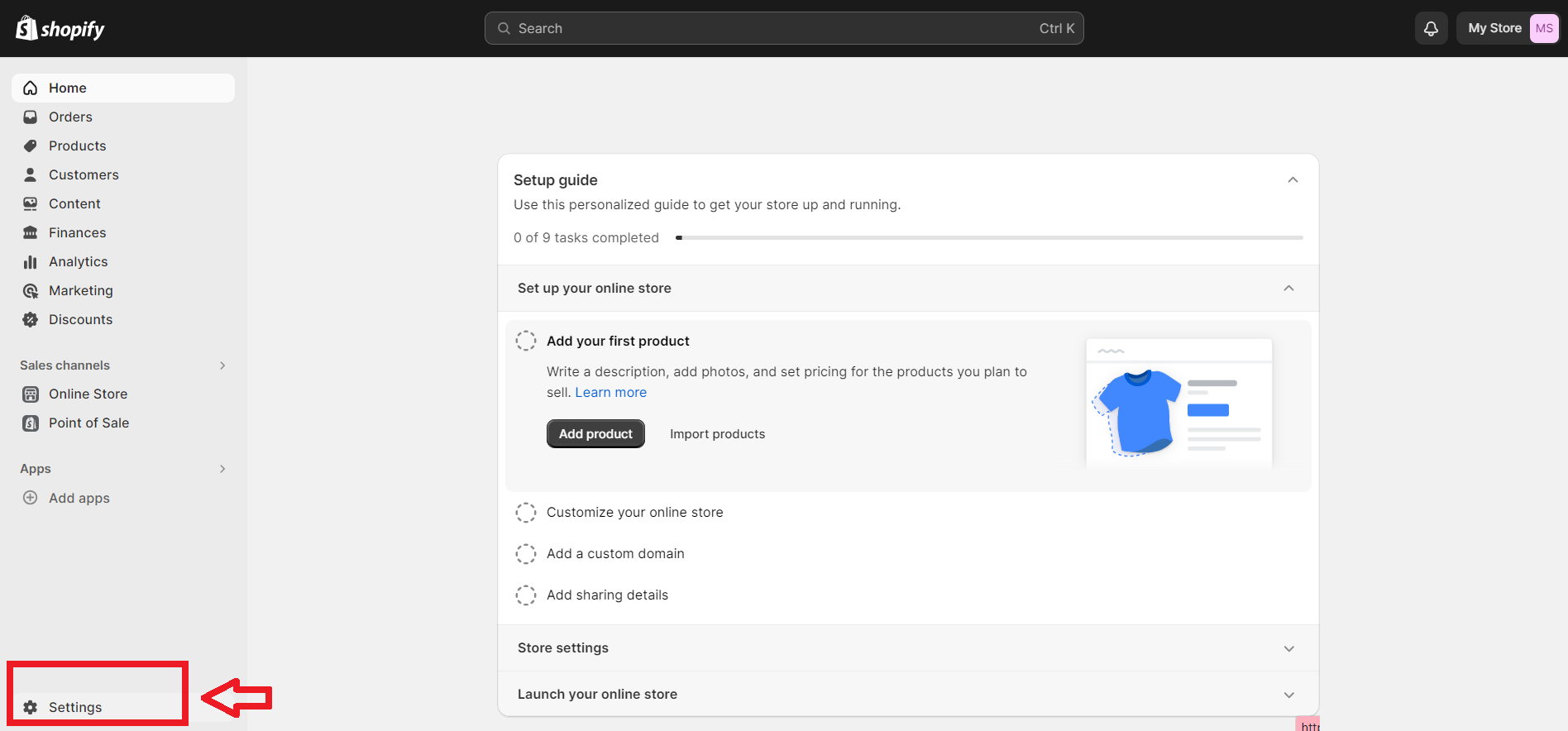 From Settings, choose the "Payments" section.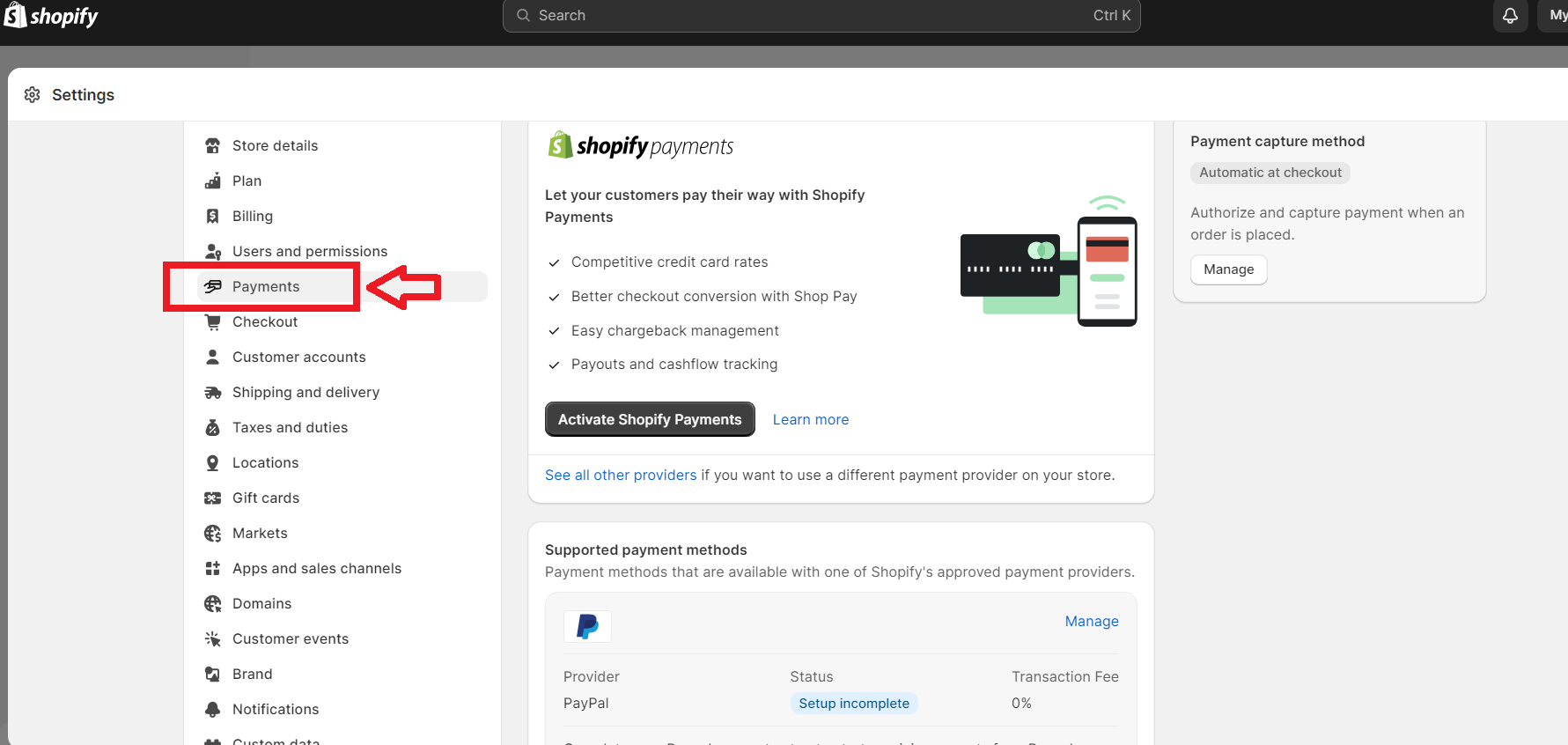 Once you are here, navigate to the "Additional Payment Methods" section. If you are from the US region, you will probably have PayPal listed here by default, so you won't need to search for it.
In addition, of you don't have PayPal listed here, you can click on "Add Payment Methods" and find it.
Thus, now, click on "Activate PayPal."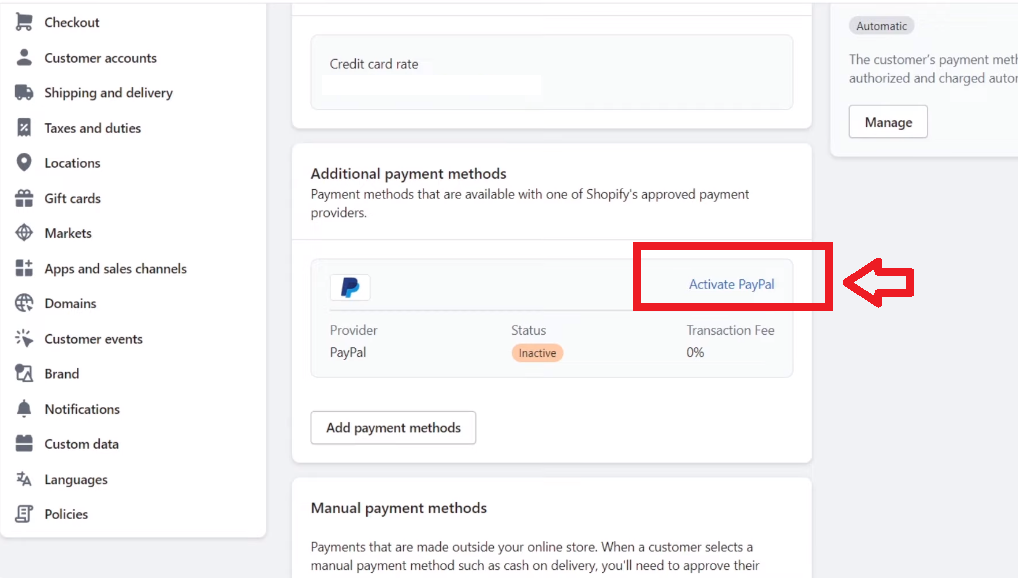 Next, you will be redirected to the "PayPal section on Shopify. So, now, click on " Activate PayPal Express Checkout".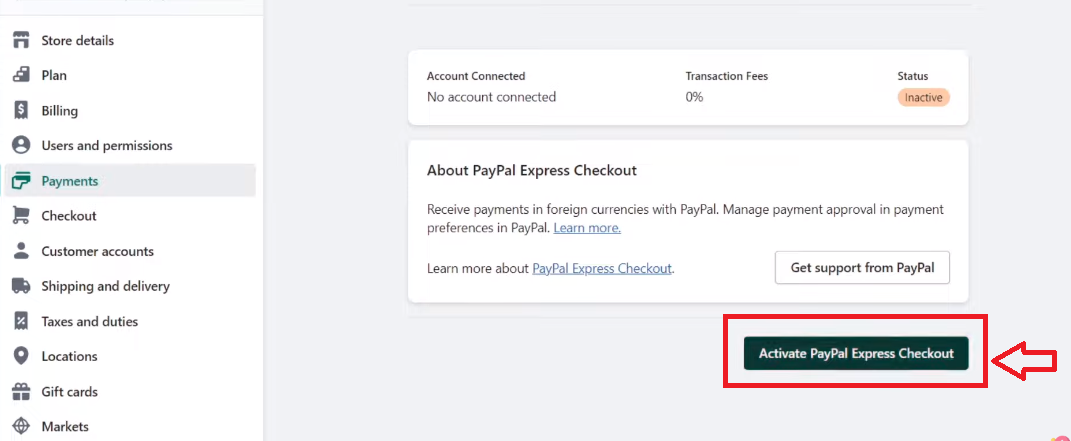 Now, Shopify will redirect you to PayPal, and require your PayPal email address. So, write it on, and click on "Next".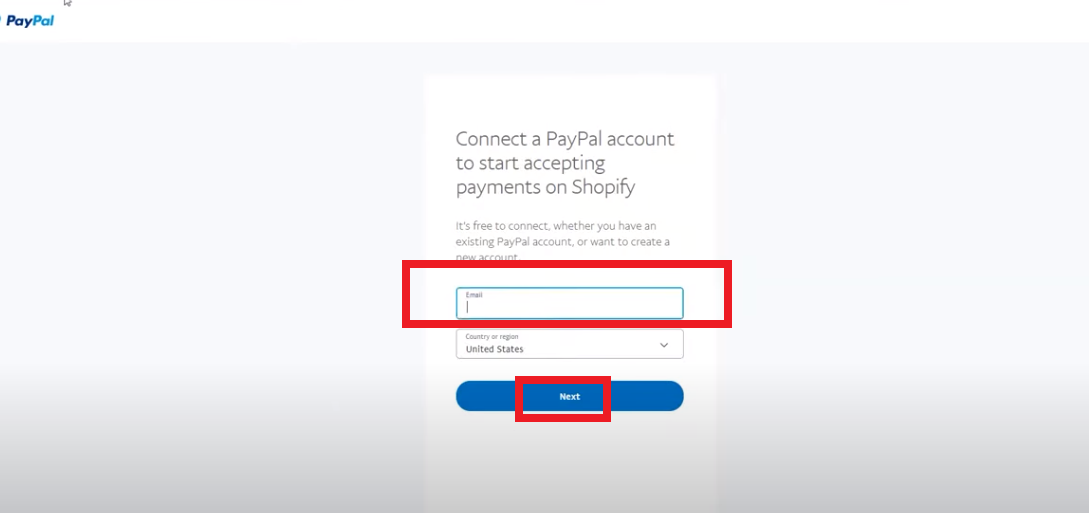 And, the last step requires you to read Shopify's terms and conditions. After clicking "Agree and Connect", you are all set up!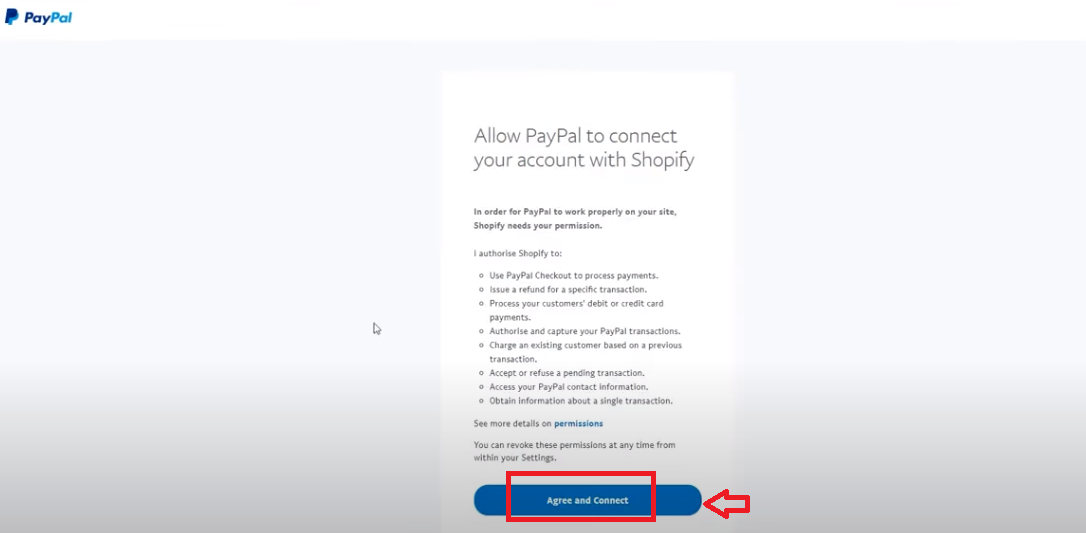 With your PayPal account set up and linked to your store, you're ready to begin your dropshipping journey.
💡 Tip: Discover How To Pause Or Cancel Shopify Subscription? [2023].
👉 Learn How To Add Afterpay To Shopify: My 4-Step Guide + Examples.
Dropshipping PayPal Transaction Fees
PayPal has a complex structure of transaction fees, which depend on your type of transaction, type of products, location, and more. Hence, In this dropshipping PayPal review, I will mention the ones that might concern your dropshipping business.
If you're conducting business within the United States, PayPal applies a fee of 2.99% of the transaction amount when you receive money via PayPal transfer.
Additionally, if you're processing a credit card payment, there's an extra charge of 2.99% plus a 49¢ flat fee, which is dependent on the currency of the payment.
For instance, a $60 payment would incur a processing fee of $2.28 ($1.79 + 49¢).
When receiving payments from outside the United States, you'll be subject to the same domestic fee, along with an additional 1.5% of the transaction amount and an extra fixed fee based on the payment's currency.
PayPal's fees for sending or receiving money in exchange for goods and services stand at 2.99% of the total transaction amount. Notably, consumer-to-consumer transactions are exempt from any charges.
On the other hand, if you opt for PayPal Payouts to send money to multiple recipients simultaneously, a 2% transaction fee applies.
AsO, the primary PayPal transaction fees include:
Credit and debit card payments: 2.99% + 49¢
Online checkout: 3.49% + 49¢
PayPal Fees For Businesses
While it's free to establish a PayPal business account, additional fees may come into play when dropshipping.
So, chargebacks, for instance, cost $20 per instance for US-based sellers, and dispute fees amount to $15 per instance, or $30 for high-volume disputes.
Expedited withdrawals and money transfers may carry fees, with free withdrawals to your business bank account, albeit with a potential delay of up to three business days.
Instant transfers are subject to a 1.5% fee.
For international transactions, PayPal imposes the relevant transaction and/or seller fees, along with an extra 1.5% fee for all international commercial, donation, charity, and micropayments transactions.
Currency conversion fees range from 3% to 4%, depending on the product or service.
PayPal Fees For Products
PayPal offers various options and products to accommodate different payment methods and transactions, each with its own associated fees:
Invoice payments: 3.49% + 49¢
QR code: 2.4% + 5¢ for transactions under $10; 1.9% + 10¢ for transactions over $10; 2.29% + 9¢ when using a third-party integration
Venmo payments: 3.49% + 49¢
Alternative payment methods: 2.59% + 49¢
Uncategorized commercial transactions: 3.49% + 49¢
Campaign fee—store cash commercial transactions: 8%
Micropayments (similar to buy now, pay later companies): 4.99% + 49¢
Charity transactions (requires approval): 1.99% + 49¢
Furthermore, when you buy or sell your dropship products, or make any other commercial type of transaction, PayPal requires you to pay for commercial transactions. Thus, here I will list the rate for commercial transactions, based on region.
Market/Region of recipient's address
Rate
AG, BB, BM, BS, BZ, CL, CR, DM, DO, EC, GD, GT, HN, JM,
KN, KY, LC, NI, PA, PE, SV, TC, TT, UY, & VE
5.40% + fixed fee
MY & SG
3.90% + fixed fee
MA
4.40% + fixed fee
BH, DZ, FJ, JO, NC, OM, PF, PW, & SA
4.90% + fixed fee
All other markets
3.40% + fixed fee
Why You Can Get Banned By PayPal + Tips To Avoid It
❌ Insufficient Stock
Dropshipping enables you to sell products without keeping them in stock. However, PayPal views this business model as somewhat risky. PayPal aims to prevent disputes and chargebacks to protect sellers.
Thus, it's challenging to resolve disputes when you can't provide tracking information or evidence of product shipment. PayPal's primary objective is to make money, and they are wary of losing money due to disputes and chargebacks.
To reduce the risk of financial loss, PayPal periodically reviews its database and removes businesses that are considered risky.
💎 How to deal with this?
Make sure you collaborate with reliable dropshipping suppliers that provide you with lots of product stock and data accuracy. Hence, don't search for them blindly. For instance, there are various reliable dropshipping supplier directories out there.
For example, I consistently discover valuable information in the Dropshipping.com supplier directory. They offer a free directory of over 2000 trustworthy suppliers for you to choose from. 👇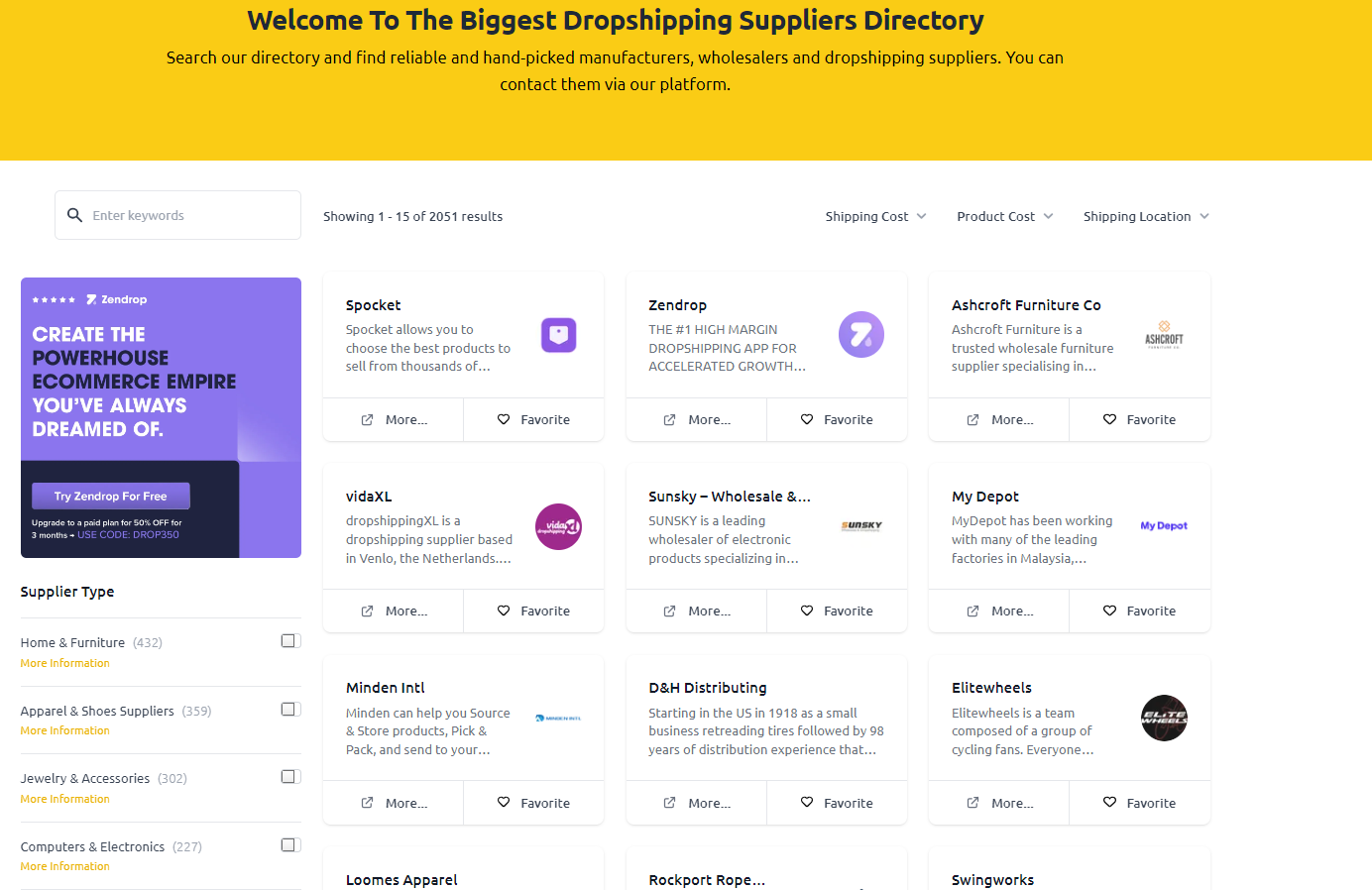 ❌ Inadequate Documentation
Many newcomers to dropshipping struggle to decide whether to use a personal or business PayPal account.
While some may argue that the choice is at your discretion, PayPal requires business owners to use a PayPal business account, which entails providing details such as the business name and address.
In fact, this requirement exists to ensure that, in the event of disputes or limitations, you can easily submit the necessary business documents.
However, it's possible for some dropshippers to start without these legal documents. Consequently, they often can't provide the required paperwork, resulting in account restrictions and fund withholding for 180 days.
In addition, PayPal insists that users provide their precise location and accurate personal information. Moreover, the company enforces transaction limits that require identity and location verification once they are reached. Failure to comply with these requirements can result in your account being banned.
💡 Tip: Read about LLC vs LLP: What's The Big Difference?
💎 How to deal with this?
If you plan to start a dropshipping business, it's advisable to register your business first before creating a PayPal account. This way, you'll have the necessary legal documents to validate your online operations.
❌ Incorrect Tracking Information
PayPal categorizes online businesses selling products as eCommerce by default. They assume that products are shipped from your store's warehouse and, as such, expect you to have tracking information for all shipped items.
PayPal also anticipates regular updates to your shipping information in your PayPal account. If they notice a lack of updates, they will initiate an investigation into your entire account, examining your website, product categories, and any store disputes.
👉 Check out my Eprolo Review 2023 (Features, Pros, Cons, Pricing).
💎 How to deal with this?
To avoid arousing PayPal's suspicion, it's important to work with a reliable supplier who provides tracking information for every shipped package. You can also consider using PayPal tracking code apps, which automatically generate tracking codes with each order you receive, addressing the issue of PayPal tracking codes.
❌ Customer Disputes
PayPal closely monitors how you interact with your customers and the quality of the products they receive. So, disputes and chargebacks are hard to avoid in dropshipping since you lack control over product quality, shipping times, and inventory.
👉 Check out my AppScenic Review: Dropshipping Automation App [Who Is It For]. This dropshipping automation platform is great for giving you accurate data.
Thus, common disputes include undelivered items, damaged products, poor quality, and products not matching their descriptions. PayPal typically permits a maximum dispute rate of 2%.
Unfortunately, exceeding this rate can lead to temporary or permanent limitations on your account until disputes are resolved.
💎 How to deal with this?
To mitigate the risk of an account suspension, it's crucial to establish responsive customer service that addresses customer emails within 24 hours. You may also consider offering incentives to customers to minimize the rate of PayPal disputes.
👉 Read about Testimonial Advertising: 11 Proven Examples To Sell More.
Dropshipping PayPal Alternatives
If you don't find PayPal a suitable option for your dropshipping business, you can also consider checking out its alternatives.
💡 Tip: Check out the 7 Best Payment Gateways For Shopify In 2023.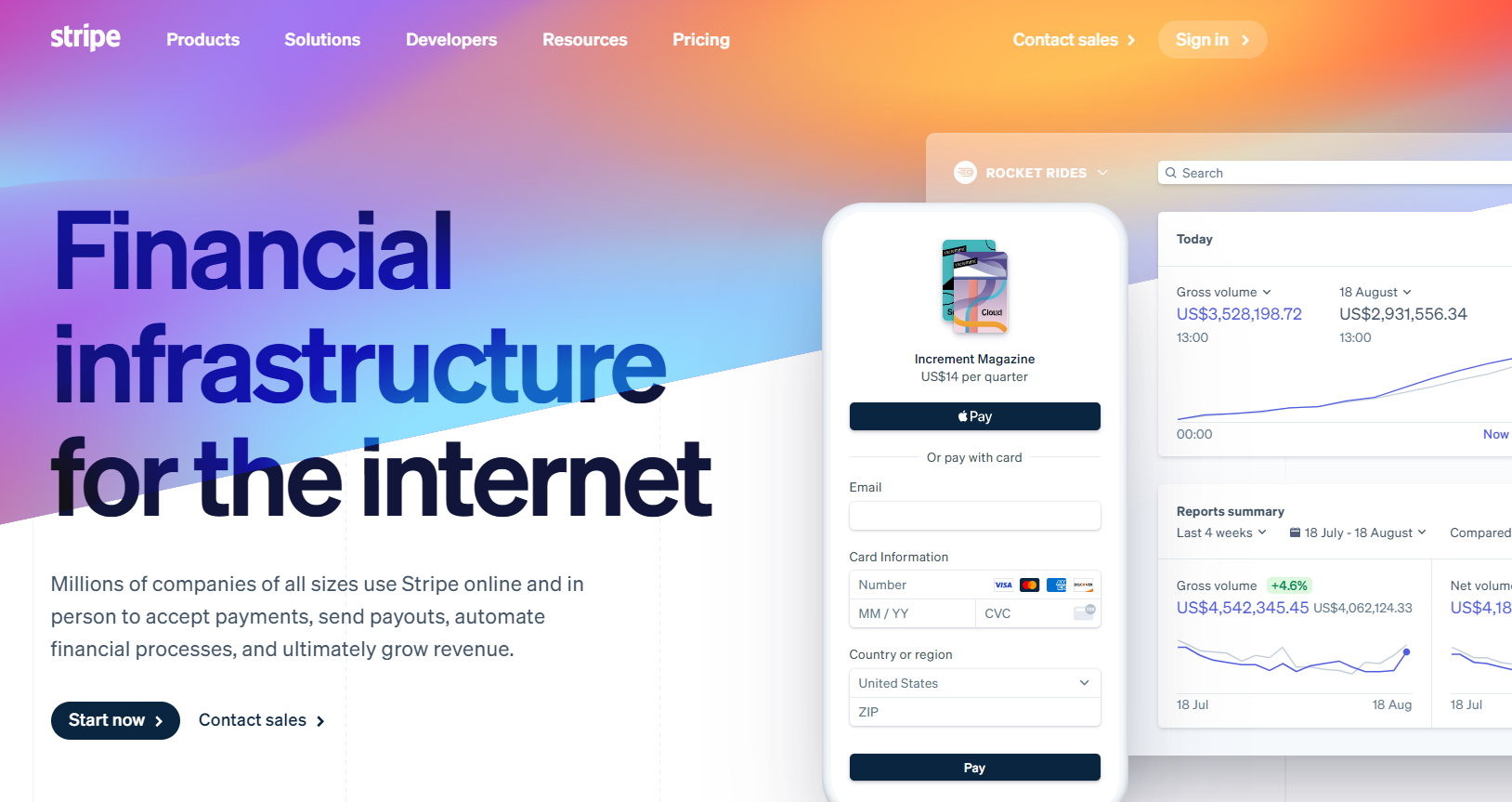 Stripe stands out as an excellent alternative to PayPal for online stores seeking more flexible payment options. This payment tool originates from the United States and is skilled at accepting applicants worldwide.
It also offers extra features like advanced reports, billing, and invoicing tools. Additionally, through its Stripe Atlas program, you can open a bank account and even establish a company in the USA.
Moreover, you can link various online shops and e-commerce platforms to Stripe by using a plugin. Nonetheless, Stripe charges a fee of 2.9% plus 30 cents for each online transaction, and it does not support high-risk industries.
👉 Also, learn about What Is ShopPay And How To Use It As A Shopify Seller.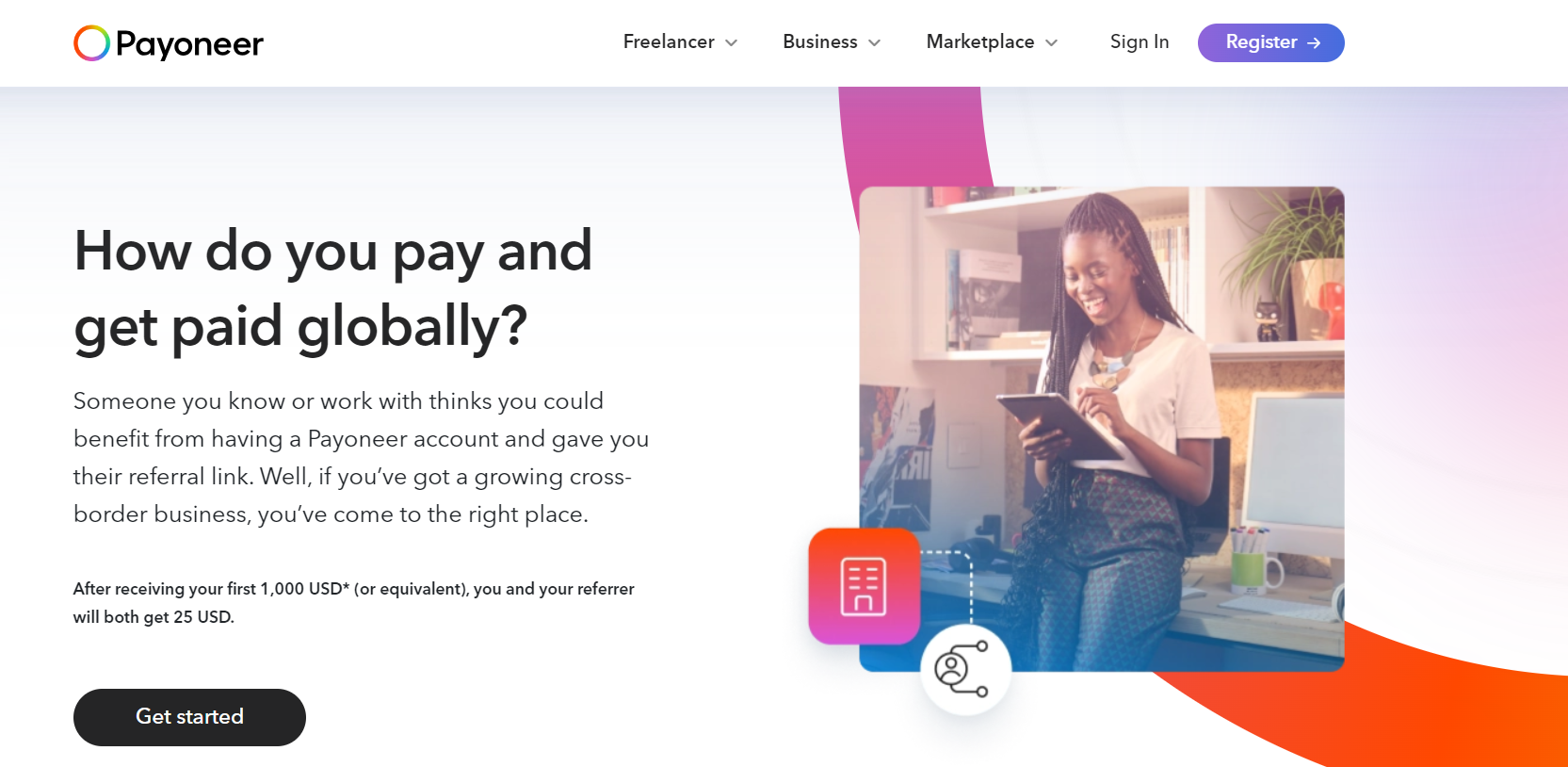 Payoneer represents a great choice for small and medium-sized businesses in search of a swift and secure alternative to PayPal. It shares many similarities with PayPal, providing services for money transfers and digital payments.
Thus, this payment method offers many of the same advantages and services. One of the standout features of Payoneer is its lower transaction fees, often more budget-friendly than those of PayPal, making it a cost-effective solution for both businesses and individuals.
Furthermore, Payoneer also allows users to receive payments in different currencies and convert them at competitive exchange rates, thanks to its multi-currency support.
Additionally, Payoneer offers local bank transfer options in over 200 countries, simplifying access to funds for its users.
However, it's worth noting that its customer support can be somewhat slow compared to other options, and once an account is accidentally lost, it cannot be retrieved through any means.
Join the only community and resource hub you'll ever need to succeed with dropshipping
Find winning dropshipping products, learn marketing, download templates and engage with real dropshippers
Never pay for a "guru's" course again. See why 4543+ dropshippers joined us this year!
💡Try DSCOM Hub Now
Conclusion
In summary, dropshippers often choose PayPal as their preferred payment solution due to its widespread acceptance, security features, user-friendliness, and ability to facilitate global transactions.
PayPal's seller protection, dispute resolution, and currency conversion services make it an attractive option for those in the dropshipping industry, helping to enhance trust, streamline operations, and expand its reach to customers worldwide.
Moreover, to create a PayPal business account for dropshipping, you need to provide business information, verify your identity, and link a bank account to receive payments.
Also, consider that PayPal has a complex fee structure for different types of transactions. Plus, you need to be cautious that PayPal may ban dropshipping accounts for various reasons, such as insufficient stock, inadequate documentation, incorrect tracking information, and customer disputes.
That's why, in this article, I provided valuable insights into using PayPal for dropshipping and offered tips for successful account management and avoiding potential issues.