If you're interested in dropshipping in Malaysia, it's crucial to know about the market opportunities and size, along with essential tips and tricks for success.
In this article, we'll discuss the best dropshipping suppliers in Malaysia that don't require monthly fees.
We'll also cover crucial topics such as the market size and opportunities that are equally essential for resellers to know. With our guide, you'll gain valuable insights into how to excel in dropshipping in Malaysia. Let's start!
Dropshipping E-Commerce In Malaysia
With a population of over 33 million, Malaysia is a great market to start dropshipping. How come? Well, its economy is fast-growing and the IT infrastructure is already set.
In fact, Kuala Lumpur is one of the most developed cities in Asia, thus many IT companies and corporations have set up HQs there.
What's more, according to Statista, the ecommerce industry is expected to experience significant growth in the coming years, with the market size projected to reach $10.19 billion in 2023. Also, the annual growth rate will be 13.62% from 2023 to 2027.
Furthermore, the number of ecommerce users is also expected to increase, reaching over 19.64 million users by 2027.
In addition, another fun fact states that Malaysians living in the eastern part of the country are more likely to buy products online, compared to the rest of Malaysia's population.
What really matters to drop shippers and dropshipping suppliers in Malaysia is that almost two-thirds of its residents will purchase a product at least once in 30 days.
👉 Find the best products to ship from CJ Dropshipping.
Discover top dropshipping suppliers of original US/EU products
You're 2 minutes away from building your ecommerce empire
No credit card required. No commitment.
Get started for free
What Are The Best Dropshipping Suppliers In Malaysia?
Let's name some of the best and free (no member fees) dropshipping suppliers in Malaysia. Here they are:
---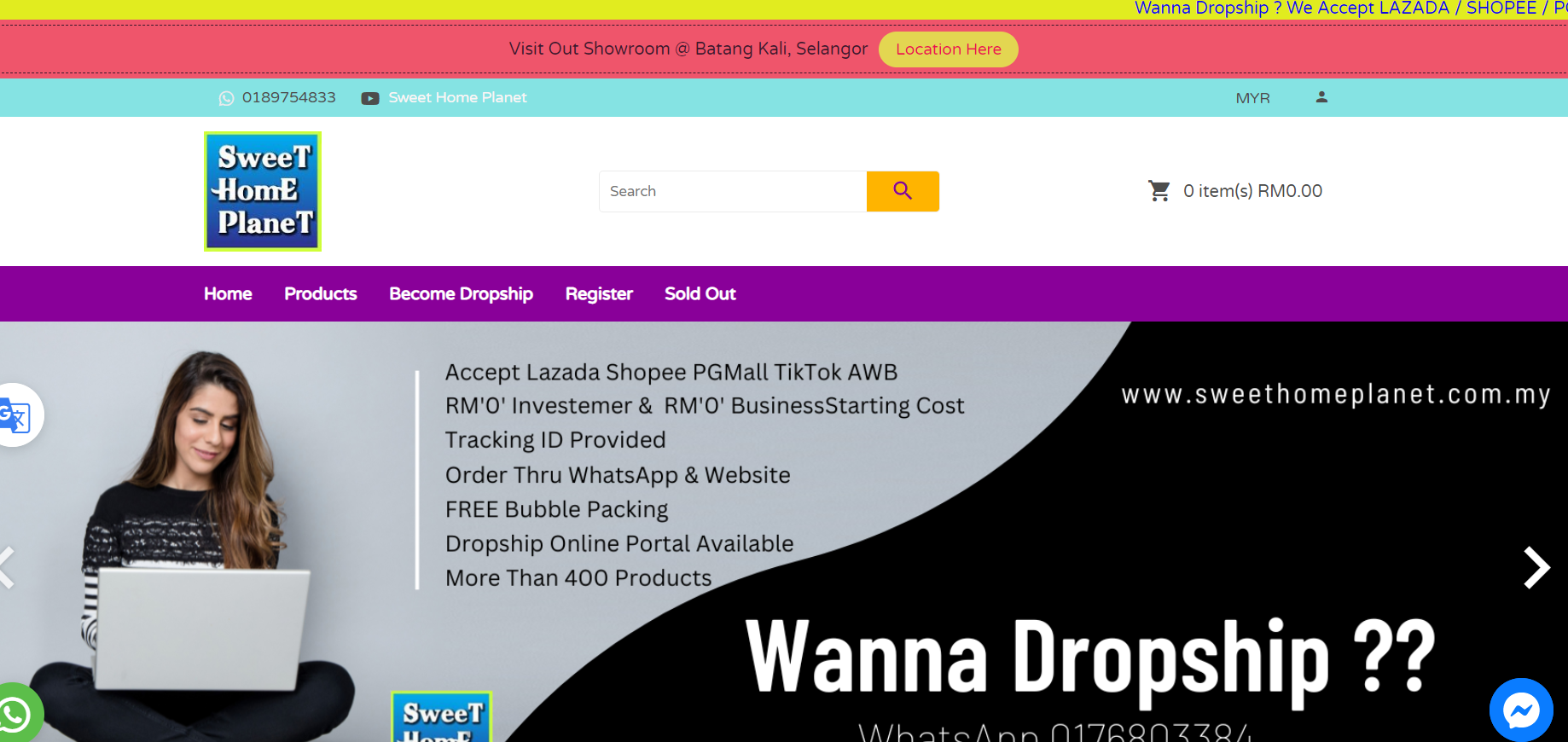 From home and body accessories to electronics and toys, Sweet Home Planet provides dropshippers with the best deals for all ages and genders. Hence, you have more than 400 products to choose from.
Thus, their product costs range between $1-20. Moreover, the payment methods they support are MOLPay and PayPal.
Furthermore, they ship their products only in Malaysia within one day.
Also, if you want to start dropshipping, you need to register first. Next, send your email via WhatsApp so that the owners can set dropshipping prices for you.
Contact: jegadesh.simadere@gmail.com.my
Address: No.19, Jalan Emas 2, Taman Emas, Batu 30, 44300 Batang Kali, Selangor
---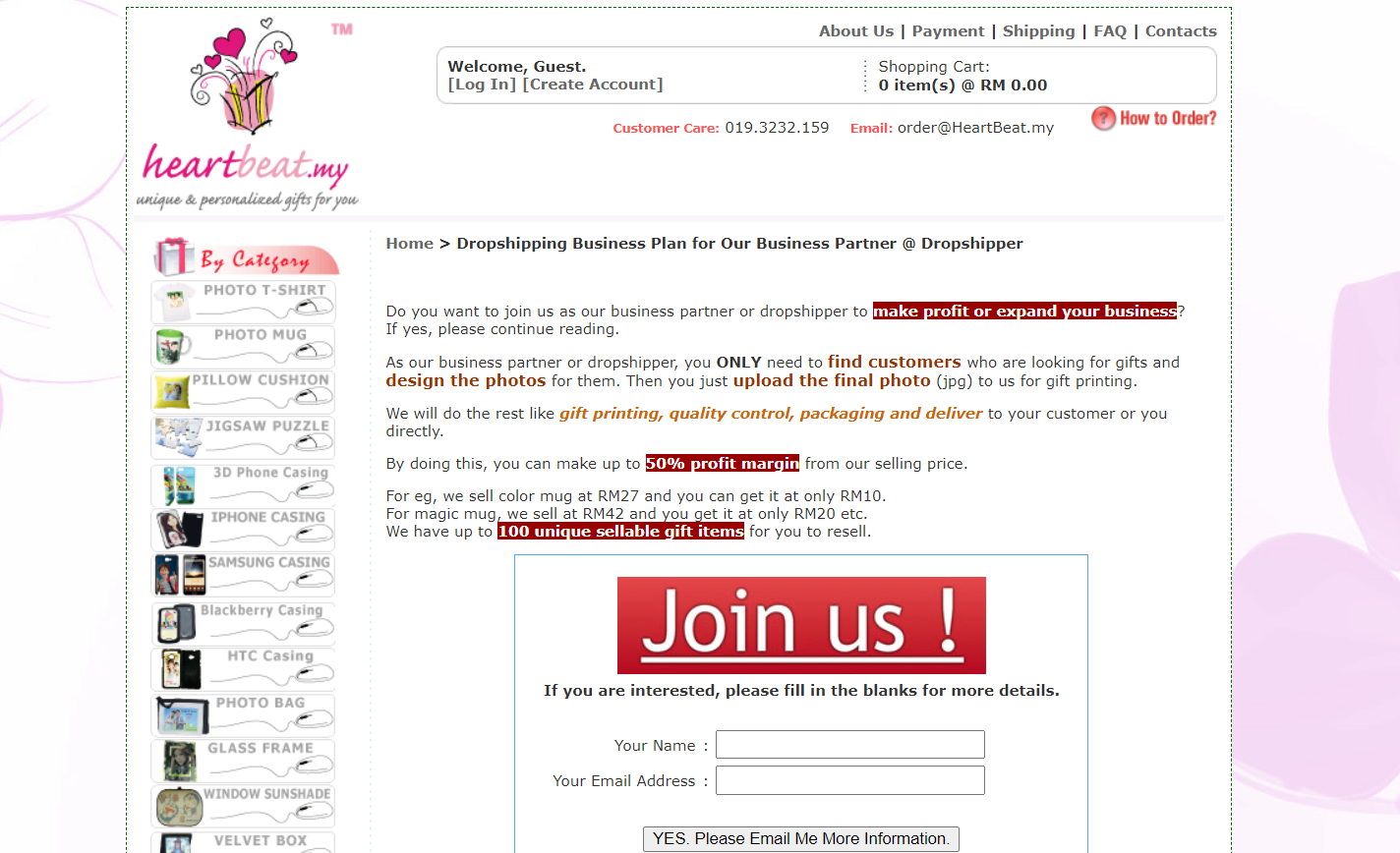 These guys sell personalized gifts and offer 50% profit margins per product sold. You can resell tons of their gifts, such as:
casings
glass frames
pill cases
cushions
mugs
t-shirts
keychains
coasters, and much more.
Also, their product costs range between $5-50, depending on the product type. Furthermore, their shipping times and costs vary depending on location.👇
They ship in West Malaysia, the shipping cost is around $2, and the shipping time is 3-5 days.
For East Malaysia, the shipping costs are around $3, and the shipping time is 5-9 days.
For Singapore, shipping costs are around $7, and the shipping time is around 8-12 days.
Furthermore, they offer multiple payment methods and collaborate with CimbBank, Maybank, Hong Leong Bank, HSBC, and others.
Contact: order@HeartBeat.my
Address: No. 30, First Floor, Jalan Tiara 4, Bandar Baru Klang, 41150 Klang, Selangor D.E. (Near by Jusco, Bukit Raja)
---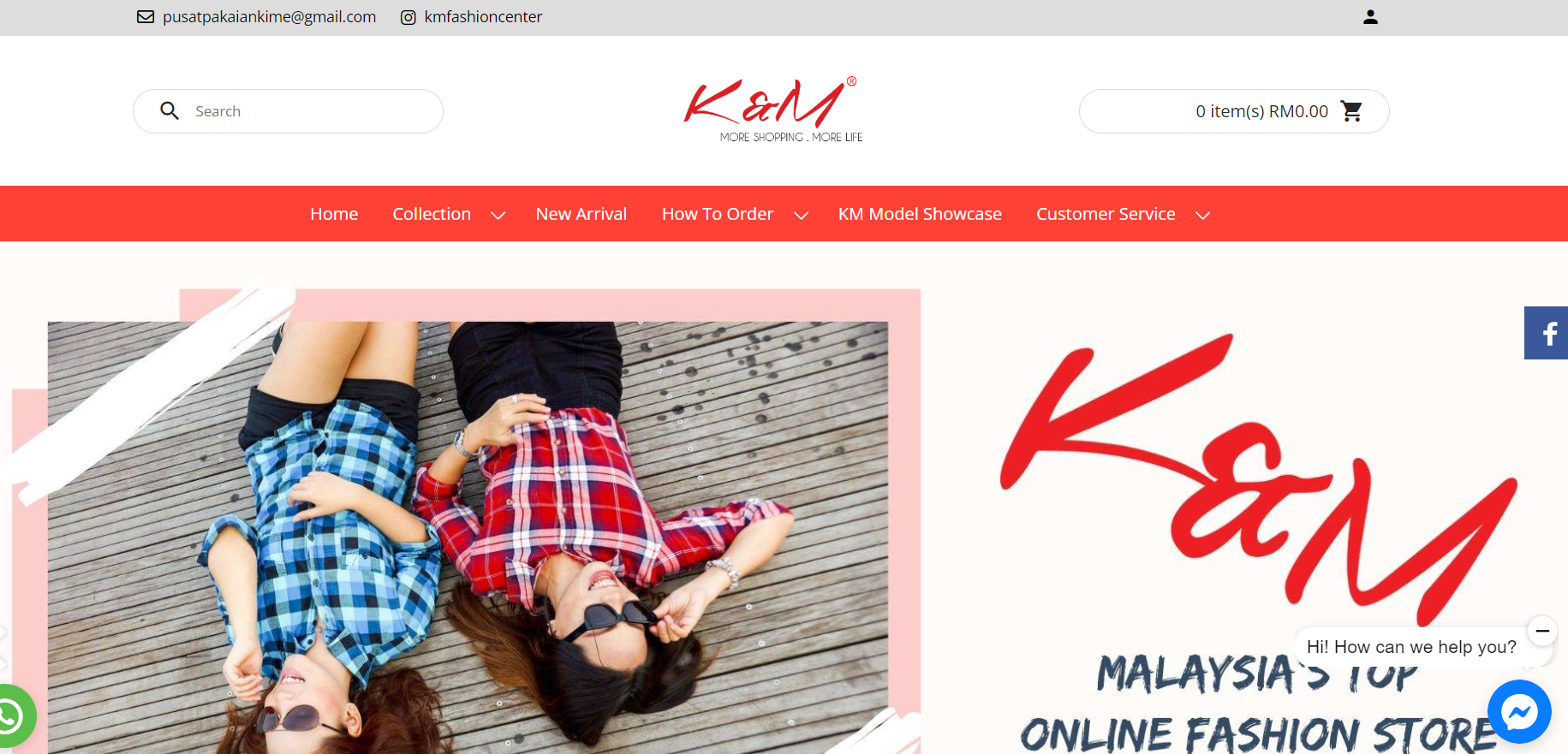 The recipient of multiple Asian E-commerce awards, Kime, is considered one of Malaysia's top dropshipping fashion dropshipping suppliers.
You can find featured, best-selling products, as well as special offers, to dropship via their reselling program. They sell all sorts of clothing, including modern and hijab clothing, for all women.
Thus, their product costs range between $1-30. What's more, they ship your orders with personalized branding. Also, as they claim, most of the dropshippers increase the prices by 45% or more.
Also, their average order processing time is 1-3 days. However, remember that you will have 2-3 days to make the payment otherwise the order will be canceled by their system.
Contact: pusatpakaiankime@gmail.com
Address: 12A, Jalan Laman Intan, Bandar Baru Teluk Intan, Teluk Intan, Perak
---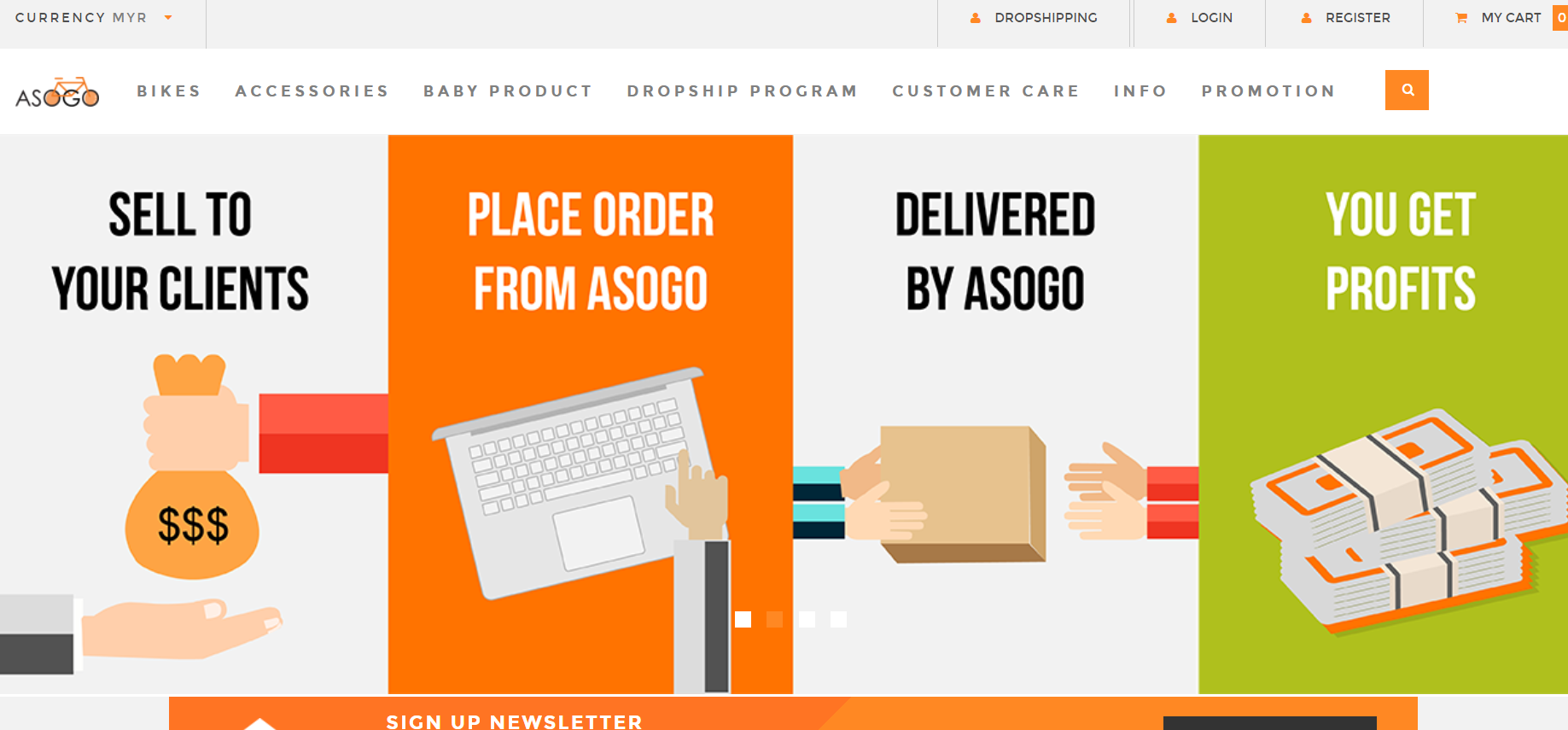 Specializing in bikes and bike accessories, Asogo is one of the few dropshipping suppliers in this niche. This provides dropshippers with more profits, given the fact bicycles cost more than most other products.
Furthermore, their product costs range between $1-150. Also, the average order processing time is 2-5 working days.
They use multiple online payment methods, including Cimb Clicks, Alliance Bank, RHB Bank, and others.
Contact: support@asogo.com
Address: Lot 2757, Jalan Raja Nong, Taman Sentosa, 41200 Klang, Selangor
---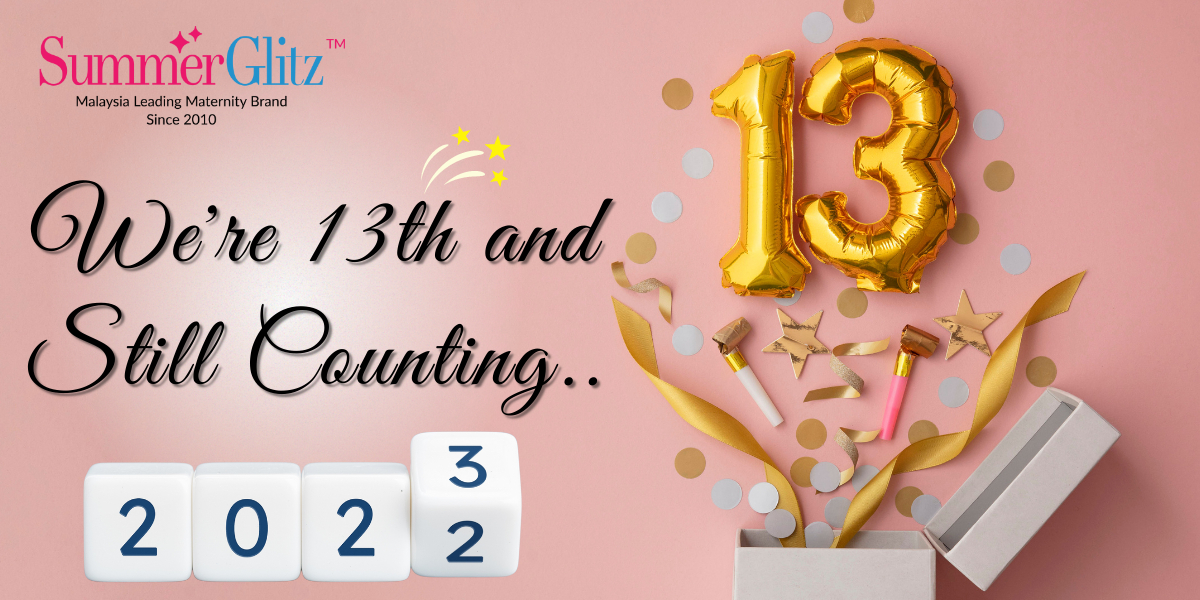 Yet another fashion clothing dropshipping supplier from Malaysia, Summerglitz offers a wide range of wardrobe essentials for women of all ages.
There are profits to be made from all the maternity clothes, party dresses, formalwear, and clothing for any other occasion. What's more, they welcome dropshippers, wholesalers, and other resellers at any time.
Furthermore, their product costs range between $2-20. Also, they are in the Jewelry Dropshipping Products Market as well.
👉 Check out the Top 15 Hot Summer Products To Sell This Season
Contact: sales@summerglitz.com.my
Address: E-10-1, Putra Walk, 43300 Seri Kembangan, Selangor
---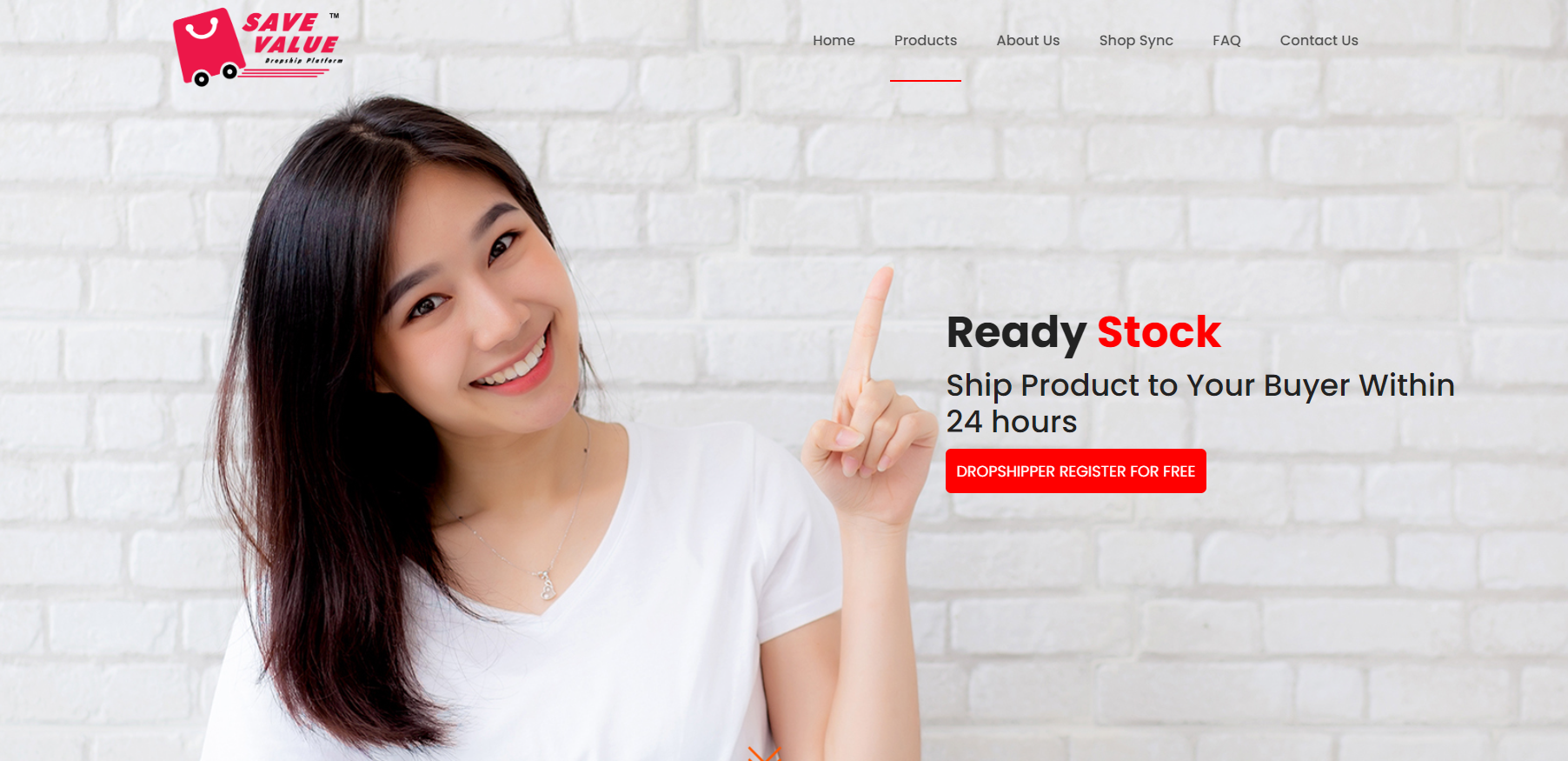 Without a doubt, this wholesaler and dropshipping supplier is one of the best in Malaysia, offering products in several categories.
They've got special prices on certain products, some of which can be very profitable. For increased sales, the company has integrated its inventory within Shopee and Lazada, Malaysia's biggest e-commerce platforms, similar to Amazon and eBay.
Furthermore, if you want to check on the pricing, you must log in first.
Contact: savevalue@hotmail.com
Address: 60, Jalan LP 1a/5, Lestari Perdana, 43300 Seri Kembangan, Selangor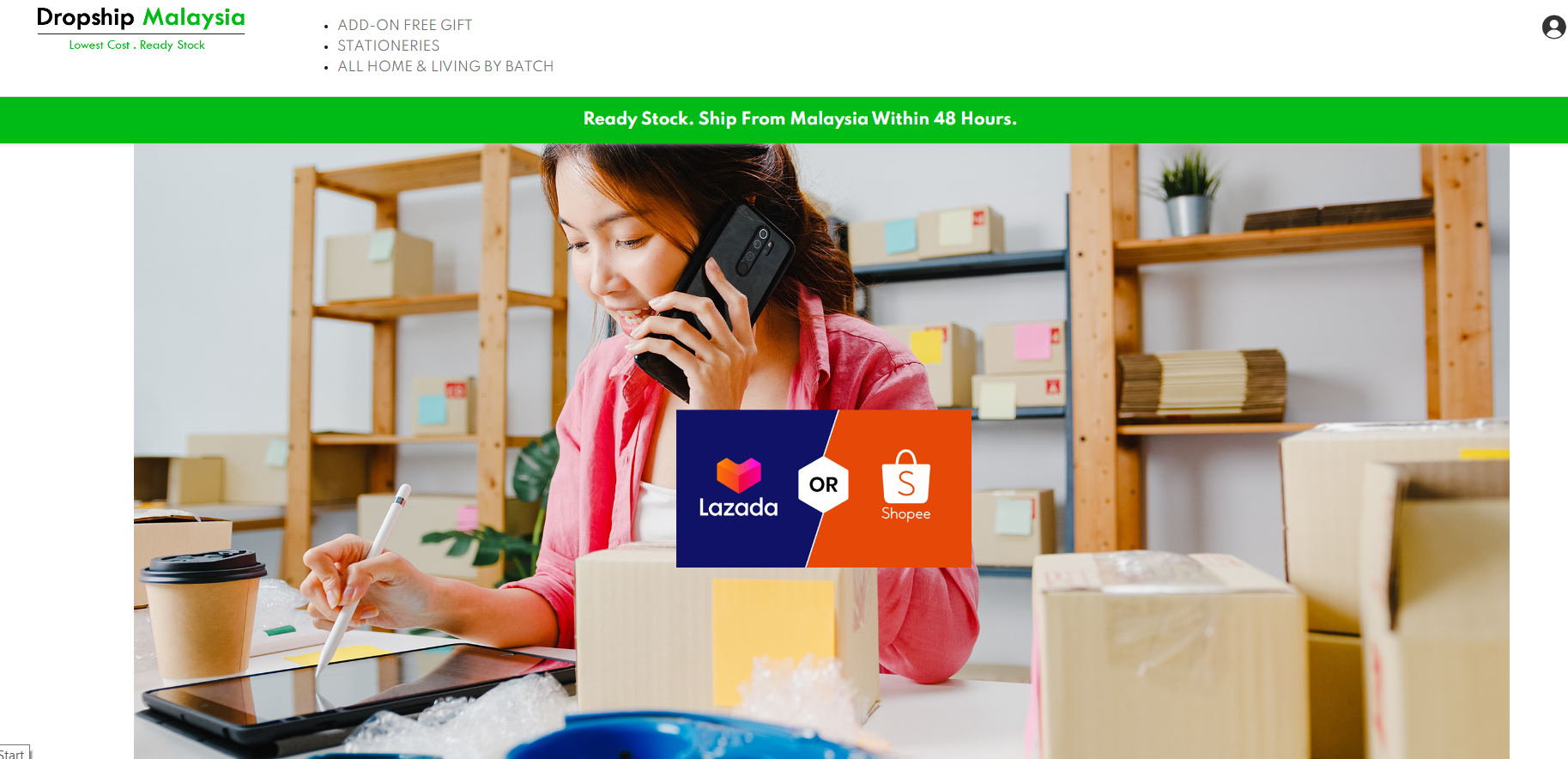 DropshipMalaysia is a niche supplier of home and lifestyle products. Thus, some of the products they offer include laundry baskets, smart mugs, and notepads.
However, if you want to learn the pricing, you must log in first. Plus, registration is free.
Furthermore, this dropshipping supplier integrates with Lazada and Shopee. In addition, the payment methods that they support are:
Visa
MasterCard
FPX
KiplePay
Also, the delivery services they support are Shopee Express and J&T Express.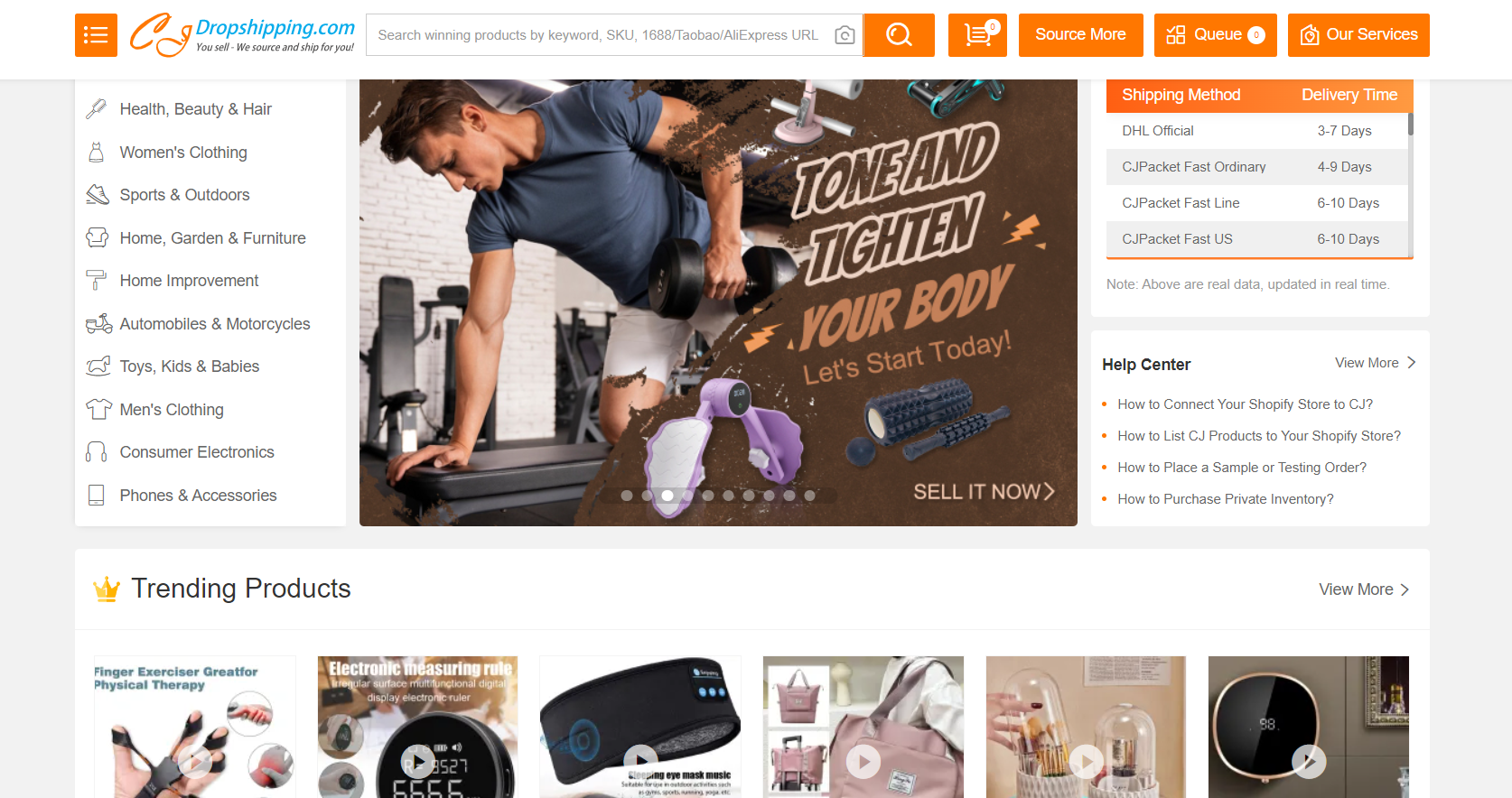 You've probably heard about CJDropshipping by now. Thus, it is a general dropshipping store offering every piece of product you can imagine.
But, did you know that they have a warehouse in Malaysia? Well, they do! So, when you buy products from the Malaysia warehouse catalog, your customers will receive their orders quickly.
However, if you can't find the product you need, CJdropshipping can help you find it and add it to their catalog with their sourcing service. Also, the average order processing time is 1-3 days.
Furthermore, CJDropshipping integrates with:
Shopee
Lazada
Shopify
WooCommerce
eBay
ShipStation
👉 Check out the CJ Dropshipping Review: How Does It Work? Pros & Cons, Comparison & Features.
Moreover, this supplier does not charge any monthly membership fees.
How Can I Start A Dropshipping Business In Malaysia?
There are a couple of things drop shippers can do when they decide to dropship in Malaysia. We'll name a few of them, just to get you started.
This doesn't apply exclusively to this country's dropshipping industry, but you can practice it anywhere you set your mind to.
Thus, what's to know when starting an online drop shipping business in Malaysia? You'll need to create a business plan, follow the steps, contact a few dropshipping suppliers, and make sure you're recognized.
Below, you can see a few important segments of making your online business work.
---
1. Start a dropshipping business plan
It's not just about creating a business plan and starting out. Think about it this way – what are you enthusiastic about? Do you often read about the latest smartphones or technology and gadgets? Are you a bike lover and go to work with it?
Thus, all these will help you if you're already a fan of a dropshipping niche category. How? The answer is more than obvious.
Knowing more on the topic will help you get better prices from your supplier and improve your marketing skills, i.e. put yourself in the shoes of your customers, as well as many other benefits.
As for the dropshipping business plan, you will need to sit down, write any idea that comes to your mind, and define a budget.
💡 Tip: Learn how to make a Dropshipping Business Plan: Tips for Creating A Short Business Plan.
Next, divide that budget between marketing, maintenance, and additional costs. However, none of these will matter if you don't do proper research first. To help with this, we've already defined most of your audience at the beginning of the article.
You'll already know the market size, mobile users, and other useful information. Start from there, and continue researching.
For instance, If you'd like to sell smartphones, try to find out how many of these mobile users have bought Samsung, iPhone, or Huawei smartphones in the past year or so.
Also, make sure to calculate profits if you plan on decreasing the prices to put your competitors out of business. This leads us to the next segment of the 'How to dropship in Malaysia' tutorial.
---
2. Choose a reliable supplier for dropshipping in Malaysia
How to find the perfect Malaysian supplier? Even though most of them will offer countless discounts, it doesn't necessarily mean that the cheapest is the best.
Sure, you'd think it would earn you big profits, but think about it in the long run. For example, what if their customer support sucks? Better yet, what if it takes 15 days for their orders to be shipped and delivered?
Therefore, you should consider some of the following things:
Some Malaysian dropshipping suppliers are members of the eBAM (eBusiness Association Malaysia), which means they're legally certified to practice online business. So, make sure that the supplier you choose is legal.
Furthermore, other indicators include e-commerce platform integration with Malaysia's e-commerce platforms such as Shopee, Zalora, and Lazada. Thus, choose the dropshipping supplier that will provide some of these integrations.
In addition. If any of these e-commerce marketplaces have allowed access to your wholesale dropshipping supplier's inventory, it means they are good.
Generally speaking, if you can't find what you're looking for in Malaysia, your online store still needs an Asian-based supplier. So, a good idea would be to conduct research on the neighboring countries, such as Indonesia, Thailand, and the Philippines.
Most importantly, you'll need to find a supplier with great profit margins. Usually, you can find tons of them in Malaysia, but you'll also need to check out the reviews.
This way, you'll learn a good deal about the supplier, coming straight from a customer's perspective.
---
3. Turn your online store into a brand
Most dropshippers forget one important thing. In order to bring their online store to the next level, they need to make it a brand somehow.
Thus, most of them earn profits, so this important segment of dropshipping is being largely neglected.
👉 Check out the Top 10 Shoes Wholesale & Dropshipping Suppliers + Product Ideas.
Now, let's see, how to create a brand for your store and become an authority in the niche you're selling. In fact, there are a few key points you need to follow, as indicated below.👇
Offer great customer support and simplicity of purchase
Be kind and polite at all times, because the customer is always right
Include your customers in loyalty programs (discounts), to keep them coming back
Offer multiple payment methods, to increase sales
Include great product descriptions as well as clear images of products, not just stock images
Create a logo, and a slogan, and make it sound and look as original as possible
---
Conclusion
In conclusion, dropshipping is a lucrative business model that has gained popularity in Malaysia, and with a projected market size of $10.19 billion by 2023, there is still room for growth.
Thus, knowing the market opportunities and size, as well as essential tips and tricks for success, is crucial.
Therefore, in this article, we provided with valuable information about how to start, and the best suppliers for dropshipping in Malaysia. So, collect your info and start!
Find winning dropshipping products & spy on your competitors
Minea analyses all online advertising to help you find the best products to launch, and the best creatives in your niche in just a few clicks.
Use coupon: DROPSHIPPING30 and get a 30% discount
💡Try Minea For Free
FAQs
Are there any legal requirements for dropshipping in Malaysia?
Dropshippers in Malaysia must follow certain rules, including registering their business, getting the right permits, and paying taxes. They also need to make sure that the products they sell meet the requirements of the Malaysian Trade Description Act and other relevant laws.
What are the most popular product categories for dropshipping in Malaysia?
The most common things to sell using dropshipping in Malaysia are electronics, fashion, beauty and personal care, home and living, and baby and kids' items. These items are really popular in Malaysia, and they can make dropshippers a lot of money.
How can I find reliable dropshipping suppliers in Malaysia?
You can find reliable dropshipping suppliers in Malaysia through online directories, like Dropshipping.com, or by directly contacting manufacturers and wholesalers.
Also, it's essential to research and vet potential suppliers carefully to ensure that they offer quality products, competitive pricing, and reliable shipping.