Dropshipping Jewelry: Best Products & Suppliers for Jewelry Dropshipping
by
Martin -
Martin is an agency owner and SaaS projects maker. His work is featured in the leading ecommerce brands, magazines and podcasts. Talks about Marketing, Business Development, and Growth Hacking!
CO-founder at Dropshipping.com
Is dropshipping jewelry a good way to make money online? Let's find out together!
Jewelry is thought to be an excellent fashion accessory for completing an outfit. Many people believe that a look is incomplete without the right accessories.
It is a well-known fact that humans have been wearing jewelry for thousands of years. Long story short, jewelry has been a part of mankind since ancient times.
And people used to wear different pieces of jewelry to symbolize different messages like prosperity, elegance, wisdom, and security.
Today, people wear jewelry because it makes them feel confident and beautiful.
Now that you know the psychological reasons that affect people's jewelry purchasing decisions, let's discuss whether dropshipping jewelry is profitable or not.
Why dropship jewelry? Is dropshipping jewelry profitable?
A smile is the best thing one can wear. And jewelry too. Whether it is a stunning diamond ring or a simple vintage bracelet, jewelry makes a statement on the human body.
So, it is no wonder that in 2022, online shoppers spent about US$21.5 billion on jewelry worldwide. Unbelievably, the global e-commerce jewelry market is expected to reach a value of US$60 billion by 2027.
This answers the question of whether dropshipping jewelry is profitable. And yes, by reselling jewelry online, you can make money.
Now, you are probably wondering how much you will earn by doing so. But it actually depends on you, your dropshipping suppliers, and your high-ticket products.
So, we decided to share with you the most profitable dropshipping jewelry product ideas and the most reliable suppliers to help you earn as much money as possible in this industry.
Check our Brand new Products Directory and browse from 8000+ products to find your winning product to dropship.
Lifetime deal: Get all-access to everything on Dropshipping.com
Access all DSCOM features, resources, courses, live workshops, discounts, winning products, weekly deep dives, directories and all future updates under all-in-one dropshipping HUB.
DROPSHIPPING IS A REAL BUSINESS, DON'T DO IT ALONE. 4553 MEMBERS ALREADY JOINED. YOU CAN PAY OFF YOUR SMALL INVESTMENT WITH JUST 2 SALES ON YOUR STORE.
Grab the deal before it's gone
7 profitable dropshipping jewelry product ideas
Need help finding trending products for your online store? If you do not know what kind of jewelry to sell online, here are the best options to choose from.
1. Personalized jewelry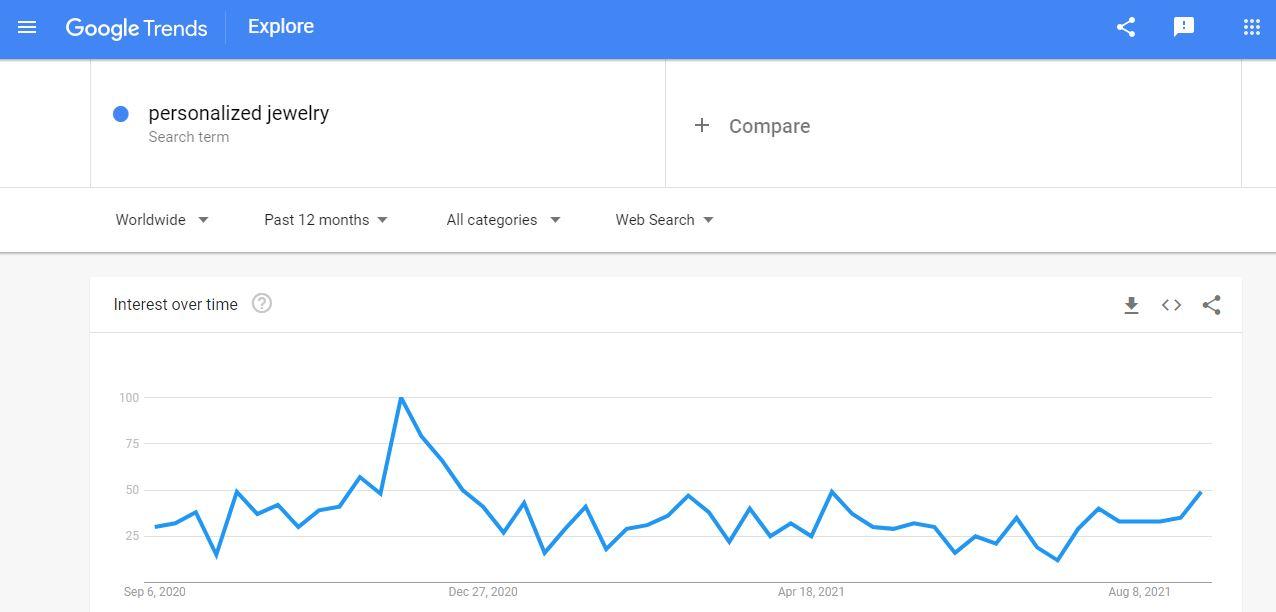 Personalized jewelry is special. And more and more people are seeking out individualized, personalized ways to express themselves through their jewelry choices.
Consequently, the last few years have seen a rise in the number of people buying custom-made jewelry.
If you want to sell this kind of jewelry, partner with a dropshipping company that puts a lot of effort into the art of making unique pieces to meet your customers' requirements.
2. Handmade jewelry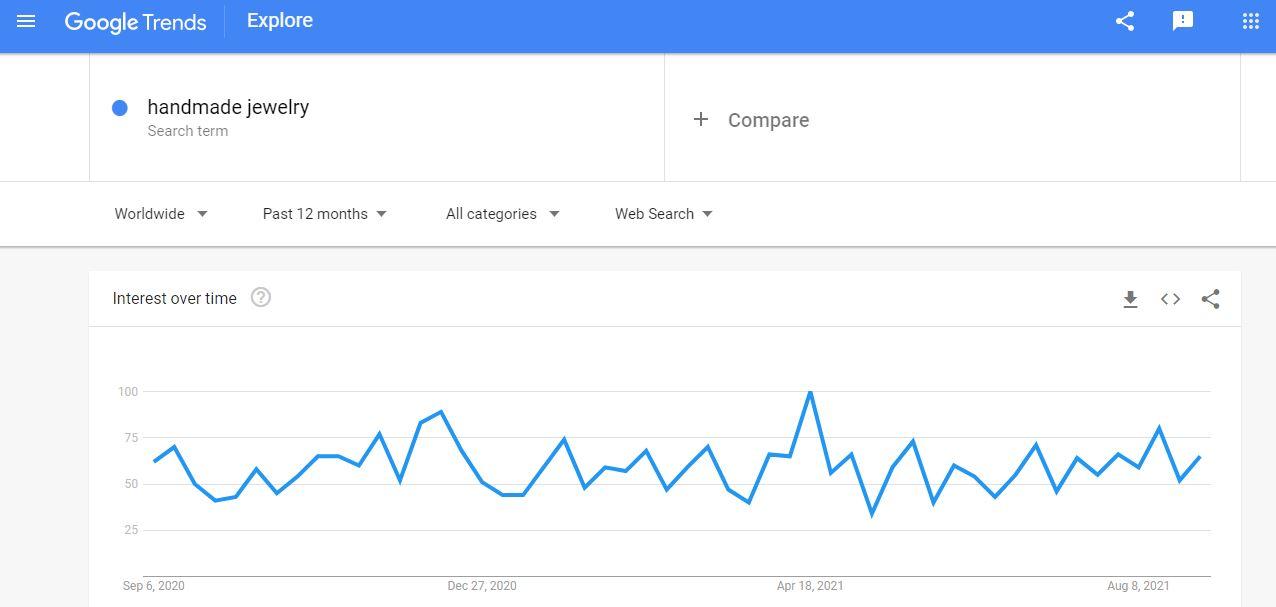 Like personalized jewelry, there is also something special about handmade jewelry. Perhaps it is the originality, simplicity, or uniqueness that makes this kind of jewelry special.
What's more, it is no secret that artisans and makers infuse love and energy into every single piece of their creations.
A piece of handmade jewelry with a story behind it tends to be more interesting than a common piece of jewelry. That's why the demand for handmade jewelry is growing nowadays.
3. Costume jewelry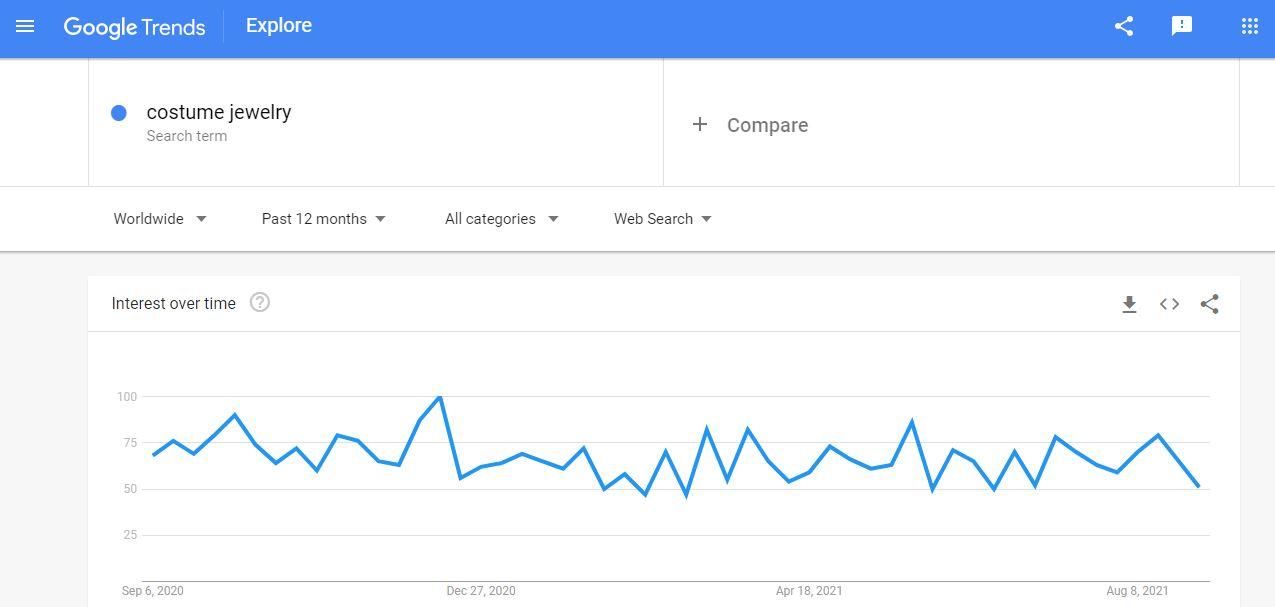 Costume jewelry, also known as fashion jewelry, is typically made of inexpensive metals and imitations of precious stones. As a result, this kind of dropshipping jewelry tends to be inexpensive.
Although there has been a slight decrease in demand for costume jewelry over the last few weeks, this kind of jewelry never goes out of fashion. Some people, especially women, are obsessed with it. And they know that buying it is something even their bank accounts would love.
4. Body jewelry
Simply mention jewelry and the first thing that comes to mind is the most common type of jewelry – bracelets, earrings, rings, and necklaces.
But, some people like to wear other types of jewelry on different parts of their bodies. They like to wear nose piercing rings, belly button piercings, toe rings, etc. And these jewelry pieces are very popular today.
Just keep in mind that not everyone loves body jewelry. So, if you are interested in selling it online, ensure you understand your target market and identify your target audience.
Make sure your target audience is interested in the dropshipping products you are about to dropship.
5. Jewelry sets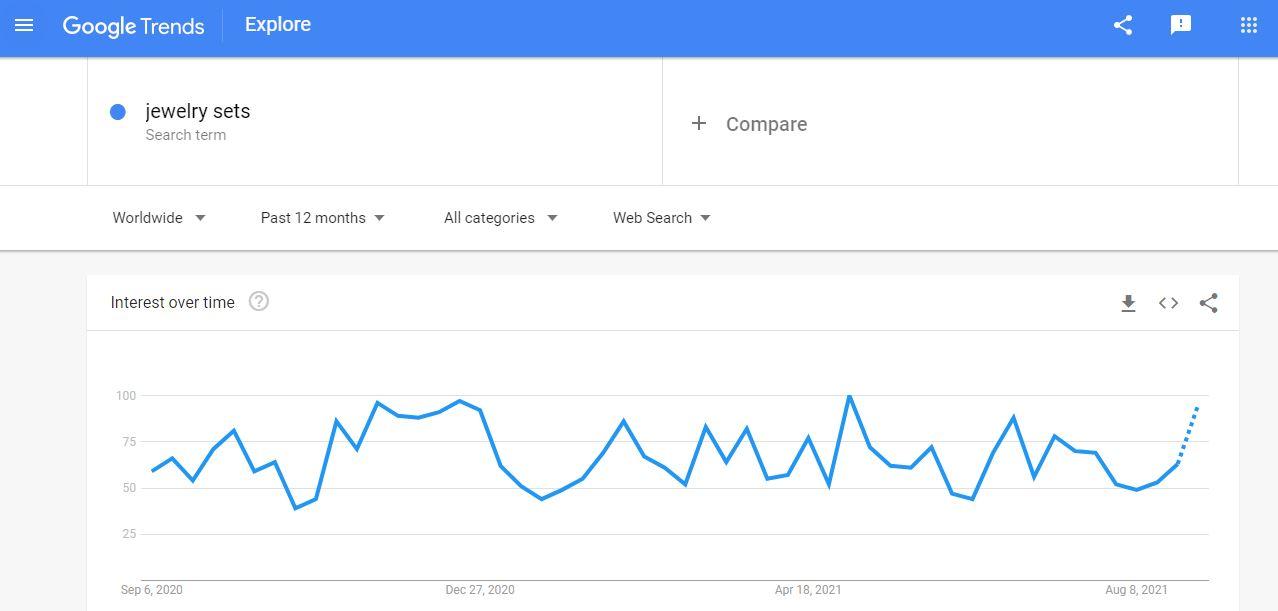 People usually buy jewelry sets for special occasions. In addition, jewelry sets often consist of matching rings, bracelets, necklaces, and earrings.
And modern fashion is about mixing and matching. So, why not add these products to your dropshipping jewelry store and motivate your customers to treat themselves to something special like a new sparkling jewelry set?
6. Silver jewelry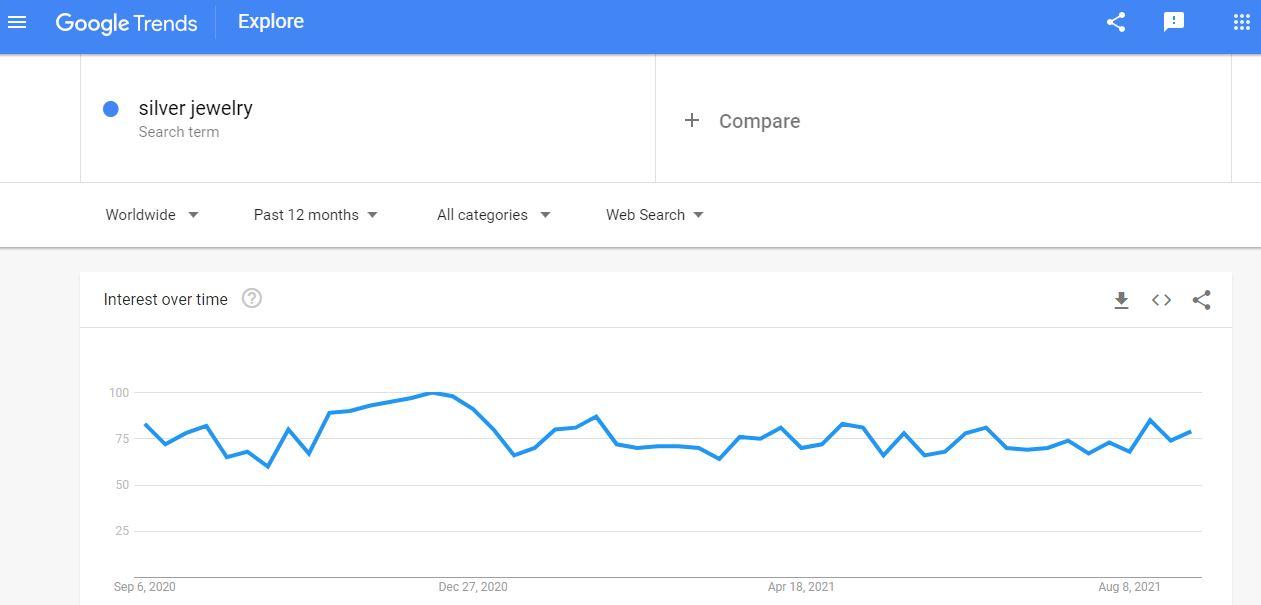 The human obsession with precious metals like silver and gold is not anything new. However, silver jewelry has been all the rage lately, and for good reason.
Silver is a precious metal made to last.
Moreover, it is considered to be a cheaper alternative to white gold. And silver jewelry has lasting value for those who own it.
7. Fine jewelry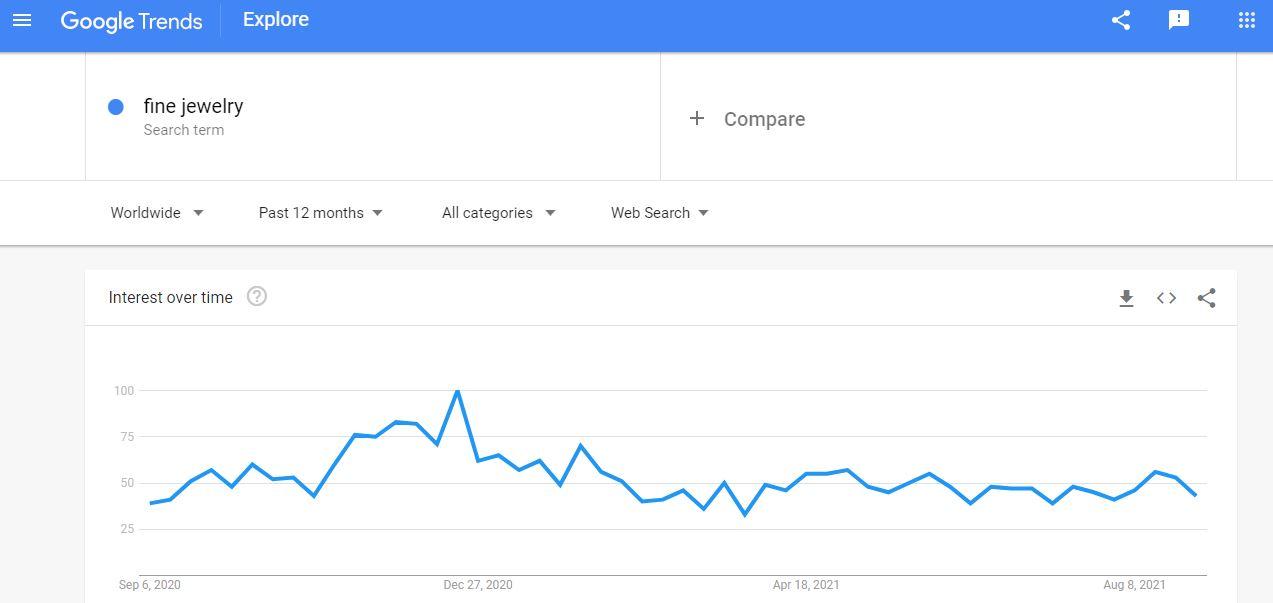 Some people are simply drawn to fine jewelry even though it is an expensive type of jewelry.
The main reason for this is that it is made of precious metals, like gold, silver, or platinum, and natural, precious gemstones, like sapphires, rubies, and diamonds.
If you want to provide your customers with the ultimate in jewelry, consider dropshipping fine jewelry. And help them find the right pieces that perfectly encapsulate their styles.
Now is the time to find a supplier for your dropshipping jewelry product idea.
8 best dropshipping jewelry suppliers
Read on for our roundup of the best suppliers for your online jewelry business.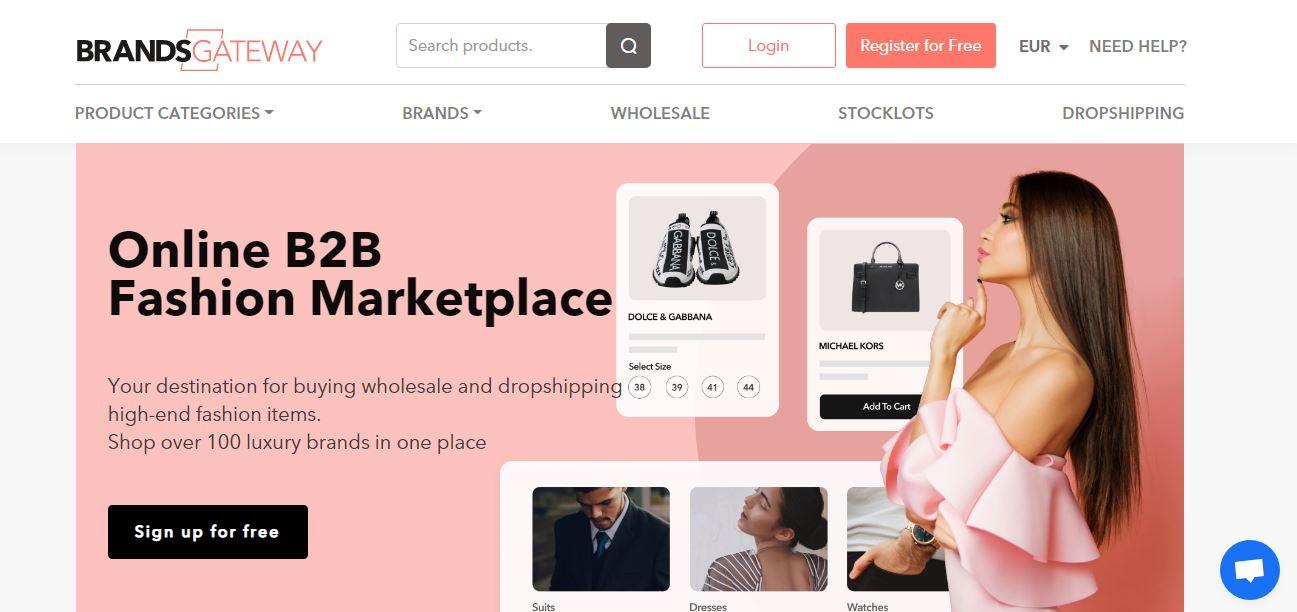 BrandsGateway is one of the best wholesale clothing marketplaces and dropshipping suppliers of branded and luxury apparel in the world. Based in Europe, BrandsGateway is the biggest online marketplace for dropshipping luxury fashion pieces. Check our comprehensive review on BrandsGateway for Dropshipping.
But the company also sells designer jewelry items for both men and women from famous brands at wholesale prices and ships its top-notch products worldwide.
Therefore, it could be your one-stop destination if you want to sell designer jewelry online.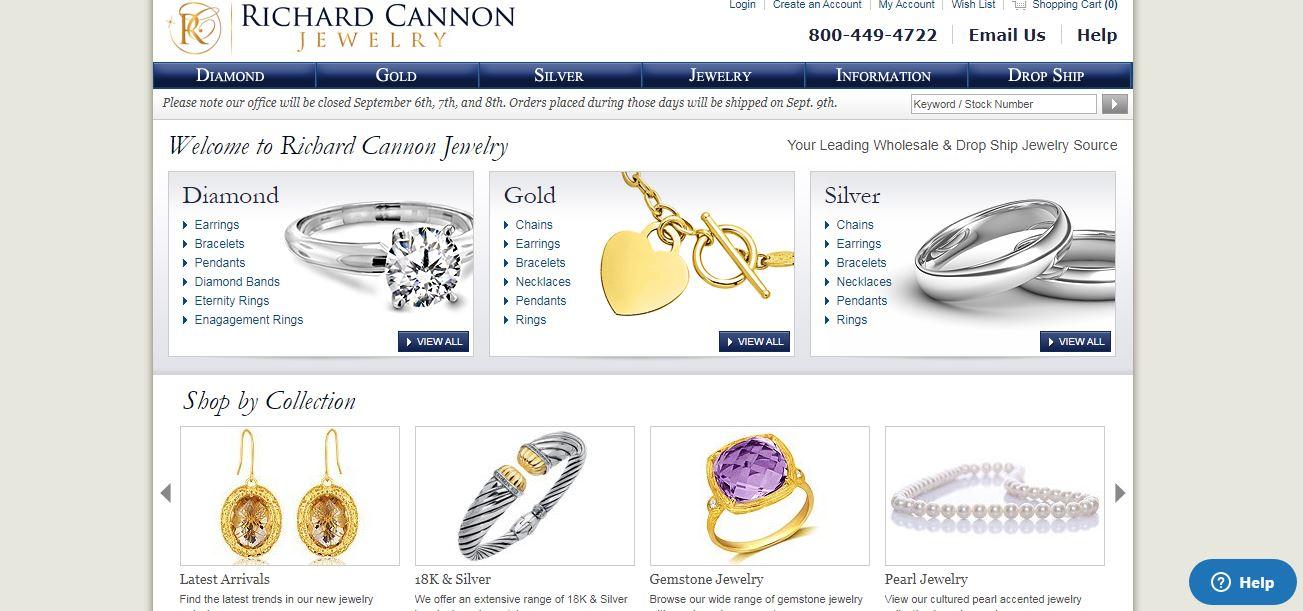 One of the best dropshipping jewelry suppliers that our list would be lacking without is Richard Cannon Jewelry. Since its launch in 1999, this US-based supplier has been serving its customers worldwide.
It is a manufacturer, wholesaler, and dropshipping supplier of fine jewelry with diamond, silver, and gold lines.
Its lines consist of a full range of jewelry items like necklaces & pendants, rings, chains, earrings, bracelets, etc.
Planning to dropship fine jewelry? Then, select from Richard Cannon Jewelry's wide selection of fine jewelry pieces and list your selected items on your dropshipping store.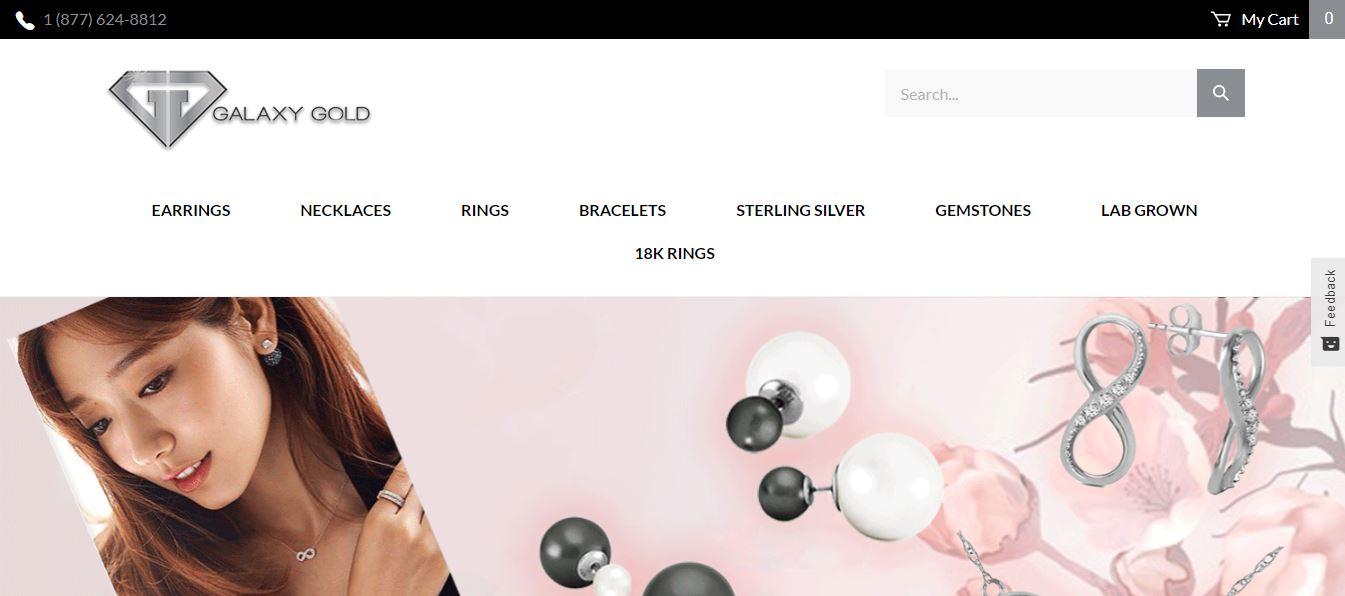 With headquarters in Los Angeles, California, this is one of the leading manufacturers of luxury jewelry in the United States.
Moreover, all its jewelry pieces are made of 14K solid gold – they are available in white, yellow, and rose gold. And gold jewelry is all about beauty, glamor, and elegance. Here you can find the top-rated Beauty Dropshipping Suppliers.
Galaxy Gold Products Inc. not only creates its luxury gold jewelry pieces but also offers dropshipping services. That's why you can partner with this supplier if you are interested in dropshipping luxury jewelry brands.
You can also Private Label your dropshipping products.
Or, you can think of white label dropshipping.
Learn, decide and just start!
Let's move on.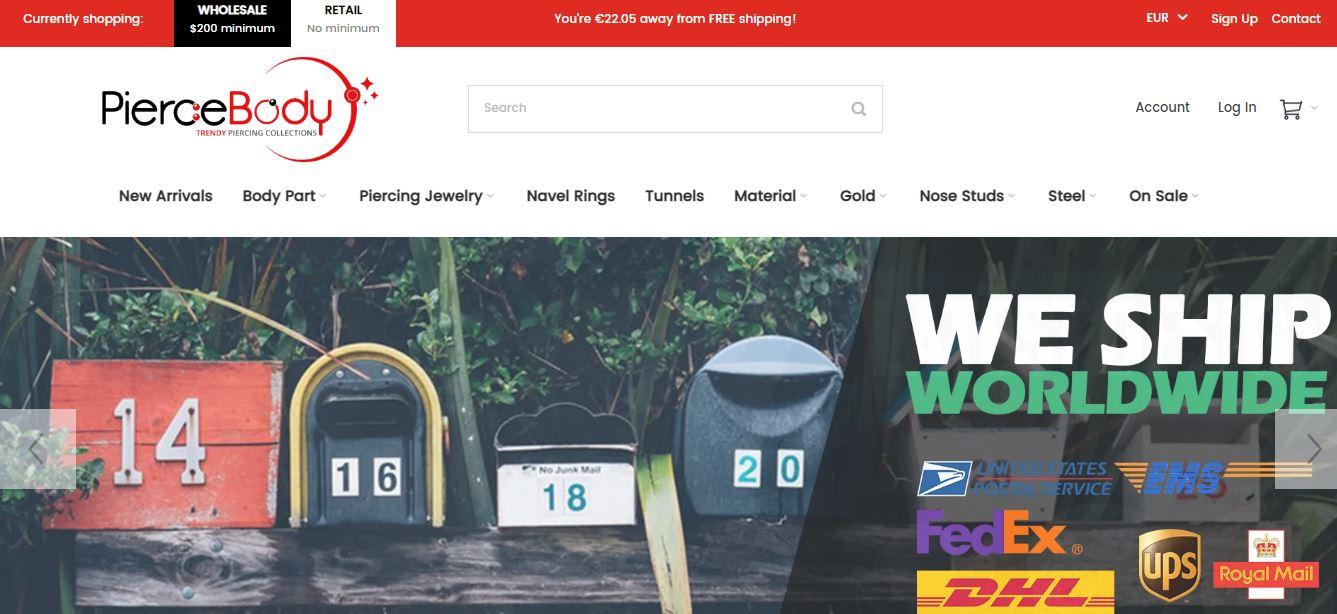 As an enduring pioneer in the dropshipping jewelry industry, i.e., the body piercing jewelry industry, PierceBody sells an array of body jewelry, including navel rings, nose rings, ear tunnels, etc.
Furthermore, its jewelry is made of various materials such as gold, silver, stainless steel, titanium G23, and more.
Even though the company is located in Bangkok, Thailand, it also has warehouses in Europe and the United States. Thus, it offers fast delivery anywhere in the world.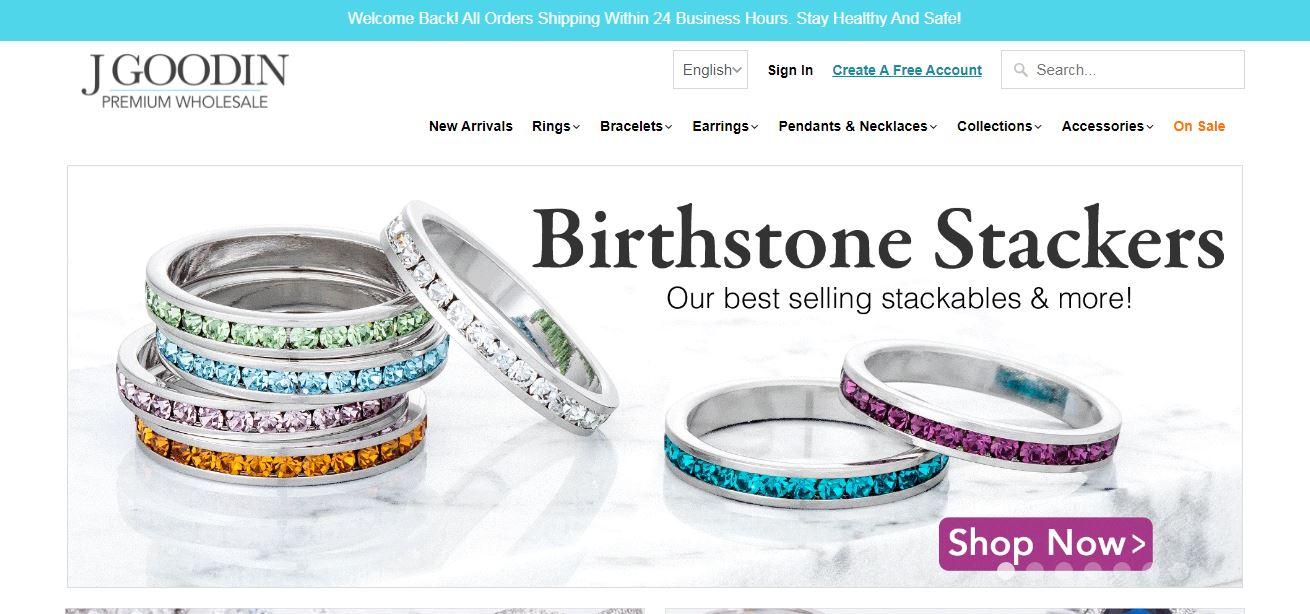 Although this is another US-based supplier, its design team is based in California and China.
As one of the most well-known names in the dropshipping fashion/costume jewelry industry, it is unsurprising that the company ranks among the top three dropshipping fashion jewelry suppliers.
In addition to selling rings, bracelets, earrings, pendants & necklaces, J Goodin also offers accessories like brooches & pins, different watches product categories, scarves & outwear, etc. And the company offers worldwide shipping.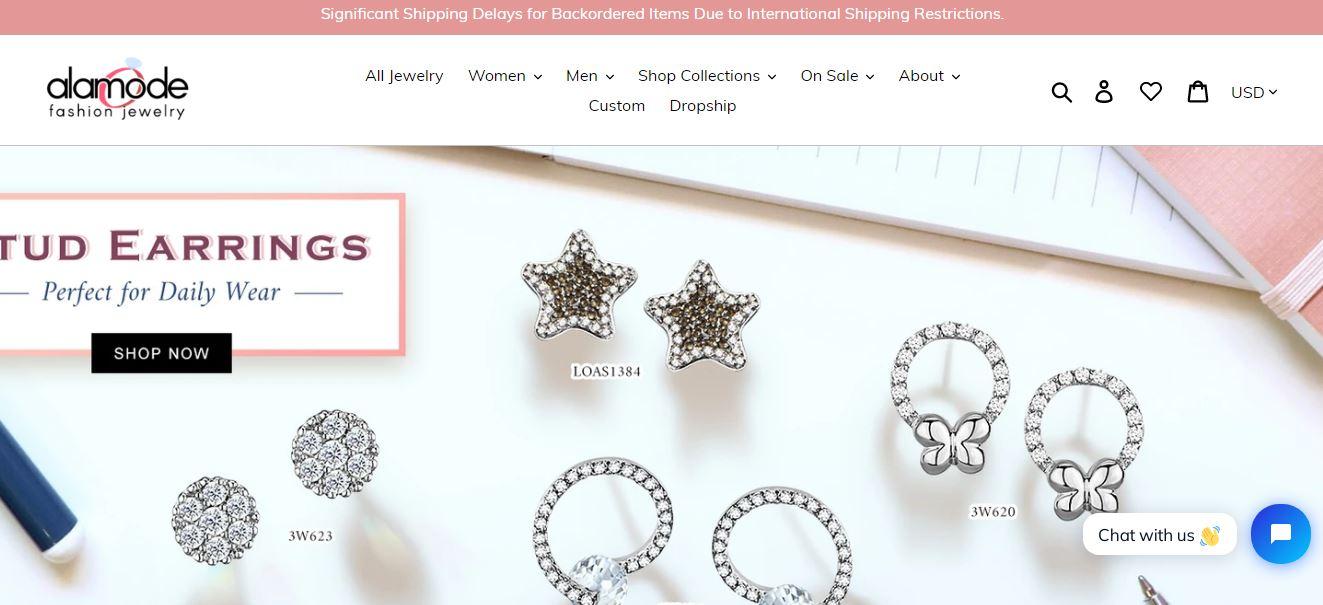 Yet another great dropshipping jewelry supplier on the list, Alamode Fashion Jewelry specializes in fashion jewelry.
Headquartered in California, the United States, the supplier offers a wide selection of men's and women's trendy fashion jewelry and accessories at wholesale prices.
For domestic orders in the US, the company charges a $7 dropshipping fee that includes free delivery, packaging, and a jewelry box.
Start dropshipping jewelry with this supplier and help your customers express themselves through awesome fashion jewelry.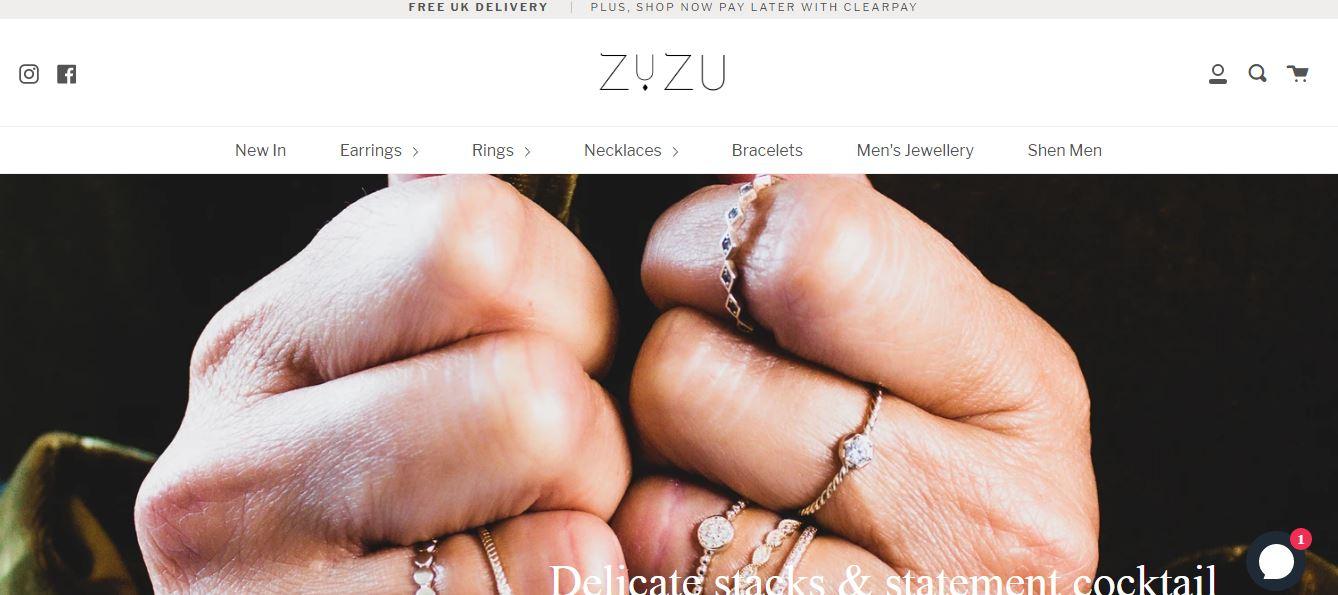 As a contemporary UK-based dropshipping supplier, ZuZu Jewellery creates and sells gold and silver jewelry. Some of the amazing jewelry pieces this company sells include necklaces, rings, piercing jewelry, etc.
To start dropshipping jewelry with ZuZu Jewellery, you need to join its dropshipping program.
Then, you will receive a unique code that you can use to place orders from your store.
The company ships within the United Kingdom (for free), Europe, and worldwide.
Sure, if your customer wants next-day delivery within the United Kingdom, you need to inform ZuZu Jewellery about that. And your customer will receive their order the next day. But this service is not free of charge.
Last but not least, oNecklace is an excellent jewelry company creating beautiful and fashionable personalized jewelry.
Additionally, it is a manufacturer and dropshipping jewelry supplier that delivers worldwide for free.
At oNecklace, every single piece of jewelry (from a name necklace to a personalized ring) is designed by the company's experienced team of professionals.
So, if selling personalized jewelry sounds like an interesting way to earn money online, partner with this company.
And if you want to learn the details of selling personalized dropshipping products, learn from the best examples.
How to dropship jewelry the right way: 3 simple tips for beginners
To start dropshipping jewelry, you need to learn how to start a dropshipping business the right way. Also, you must understand the dropshipping risks. Of course, you should also follow these specific tips:
1. Stay up to date with new trends in the dropshipping jewelry niche
Just like the fashion world, the jewelry industry is constantly changing. And as a dropshipping jewelry entrepreneur, you need to spot the latest trends before anyone else does. Remember that part of running an online jewelry business is being familiar with what's going on in your industry.
A great way to do so is to follow some of the best jewelry blogs like Diamonds in the Library; Gemologue; The Jewelry Loupe; and Gem Gossip. These are some of the most inspirational and informative jewelry blogs in the world.
Another good way is to go window shopping on a regular basis. You can stay informed about new jewelry trends if you pay attention to what your local jewelry stores are selling.
So, head to your local jewelry stores every once in a while to see what's trending.
Or you can "window shop" without leaving your house, as well. That's to say, you can visit their websites if you are unable to visit the stores in person.
Learn how to create a high-converting eCommerce landing page here.
2. Categorize your products
Jewelry items are lightweight, easy to ship, and available in many different variations.
And because of the diversity in the jewelry industry, you need to categorize your products when listing them on your dropshipping store. Simply put, you need to place and organize them into their respective categories.
The most common examples of jewelry categories are as follows:
• Rings;
•Earrings;
• Bracelets;
• Necklaces.
Well, you get the idea.
3. Create an emotive brand story
Did you know that the purchase of a piece of jewelry is an emotional one rather than a purposeful one? For some, it means a meaningful gift for special occasions such as a birthday. \
For others, buying a piece of jewelry is the most special purchase of their lives. Engagement rings are a good example of this.
Thus, you should write a brand story that creates an emotional response in your website visitors. For instance, write a brand story that's rich in feelings in order to inspire an emotional reaction in your potential customers. In short, you must make people 'feel it'.
Join the only community and resource hub you'll ever need to succeed with dropshipping
Find winning dropshipping products, learn marketing, download templates and engage with real dropshippers
Never pay for a "guru's" course again. See why 4543+ dropshippers joined us this year!
💡Try DSCOM Hub Now
Conclusion
Simply imagine how dull your life would be if you did not have jewelry. Your favorite clothes would get dull and boring in no time. In a nutshell, a beautiful jewelry piece can add dimension to a simple piece of clothing.
And dropshipping jewelry is a profitable idea. Jewelry may be a good fit for your online business. Because of this, now is the best time to break into the dropshipping jewelry industry.