Are you tired of the traditional dropshipping and looking for a more profitable business venture? High ticket dropshipping might be the answer you're looking for.
If you're intrigued by the idea of high ticket dropshipping and want to learn how to succeed in this lucrative business, you've come to the right place.
In this comprehensive guide, I will walk you through the step-by-step process of setting up a high ticket dropshipping business and provide you with some product ideas to get you started. 
So, let's dive in and unlock the secrets to success in high ticket dropshipping.
What Is High Ticket Dropshipping?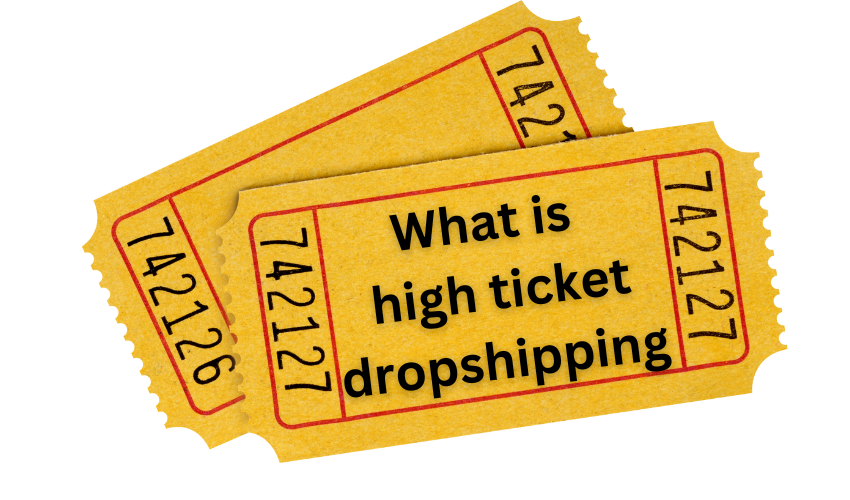 High ticket dropshipping is a business model where dropshippers sell high-value products through an online store without physically stocking or shipping the products. 
In fact, the simplest definition of high ticket dropshipping products is 'selling low-volume expensive products at high prices'. Basically, anything priced over a few hundred dollars can be sold for larger profit margins. That's what high ticket dropshipping products are all about. The higher the price, the higher the profit margin.
Thus you can sell products, such as luxury items, electronics, or high-end furniture. 
For example, let's say you are selling a yacht for $200.000, although the original price was $150.000. So, you will make a $50.000 profit from a single sale.
Or, let me give you a more realistic example, like selling branded jewelry, such as watches and necklaces, or designer clothing.
Hence, even if you sell 50 pieces of $5 T-shirts, you won't earn a $500 profit, as you will from a designer $500 T-shirt. So, I think you get my point, right?
👉 Read about the Best Dropshipping Products In Any Niche For Max Profits.
Discover top dropshipping suppliers of original US/EU products
You're 2 minutes away from building your ecommerce empire
No credit card required. No commitment.
Get started for free
Pros & Cons Of High Ticket Dropshipping
✅

PROS
➡

Higher profit margins

High ticket products typically have higher profit margins, allowing dropshippers to earn more money per sale.
➡ 

Less competition

The higher price point of high ticket products often leads to less competition in the market, giving dropshippers a greater chance of success.
➡

Better customer service

With high ticket products, you can provide a higher level of customer service and build stronger relationships with customers, leading to increased customer satisfaction and loyalty.
❌

CONS
➡

Higher risk

Selling high ticket products involves a greater financial risk, as the upfront investment and potential losses from returns or damages can be significant.
➡

Limited target audience

The higher price tag of high ticket products can limit the target audience, making it more challenging to find a large customer base.
➡

Longer sales cycle

Convincing customers to purchase high ticket products often requires more time and effort, as they may need more convincing and research before making a purchase decision.
My High Ticket Dropshipping Process For Starting Out With $300,000/mo Potential
Here's how my process of dropshipping profitable high ticket dropshipping products goes. 👇
👉 Check out the Best 8 Profitable Niches With Low Competition For Dropshippers.
🔸

Market Research On Niches

Identifying a high ticket dropshipping product is not enough. You need to ensure the potential for the product's success. So, what I suggest here is creating a short dropshipping business plan.

👉 Check out my Tradelle.io Review 2023: Is It Worth For Dropshippers In 2023?
➡

Check on the product's seasonality

Hence, here you can start by researching these products' seasonality.

Somehow, most goods and niches are seasonal. What you should not want are items with heavy seasoning.

However, don't see seasonality as a big problem, because it's not. Even if you choose to sell a seasonal product, for example, a yacht (which is a summer product), probably your IBP is an enthusiast who might like skiing in winter. Write down products related to skiing in your list too!

Accordingly, I recommend you check those high ticket items on Google Trends, and see the interest in them throughout the year.

high ticket dropshipping

What's more, while using Google Trends, don't forget to check on search volumes about your product.
➡

Market Segmentation

Next – Market segmentation. Segment your consumers into separate categories based on age, gender, income, or anything else that is relevant to the items you are offering.
➡

Competitor Analysis

Finally, competitor analysis! Do not copy them, just spy on them, especially if you are a newbie. They probably have passed the same path you are now! Therefore, follow what they are selling, product prices, marketing strategies, suppliers, customer support, etc.

For example, you can go to Amazon.com and check their Trending products, which will show you what their customers mostly buy, and from who.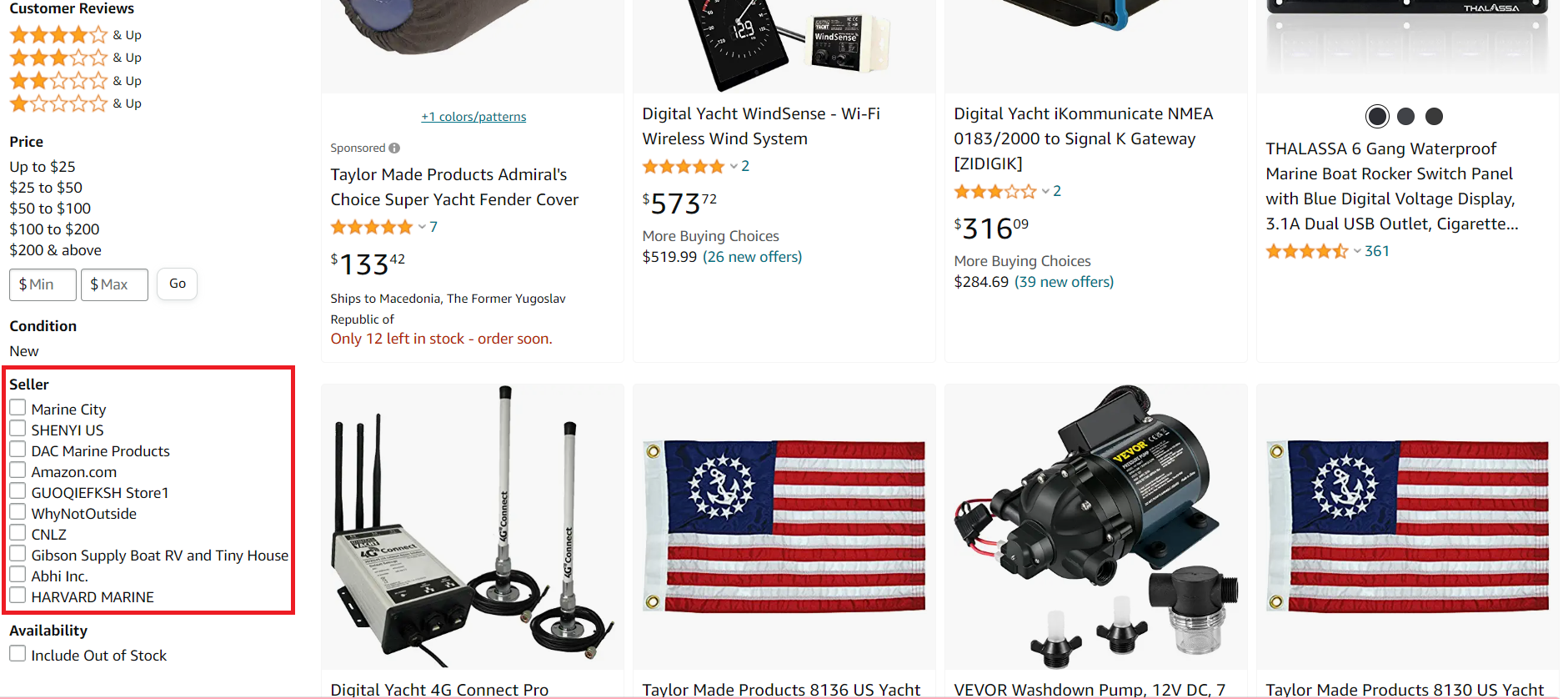 🔸

Finding High Ticket Dropshipping Products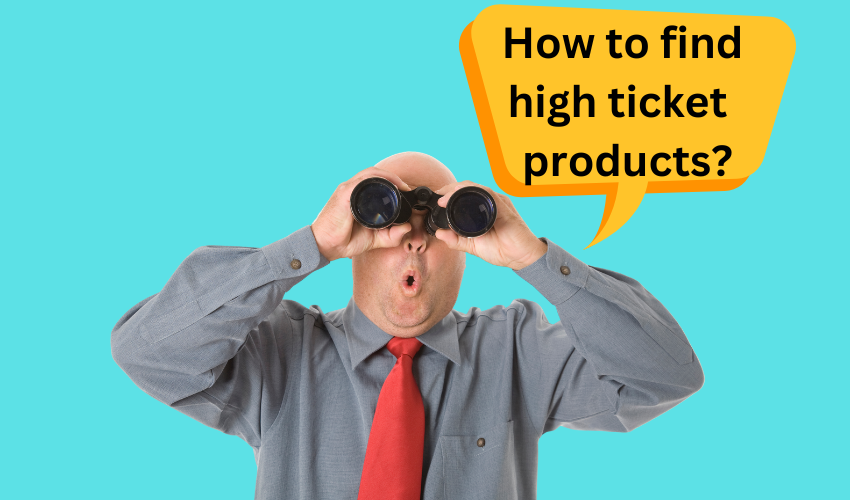 There are various ways to find high ticket dropshipping products. For instance, you can simply open the Google search and type in "high ticket dropshipping products". So, google will probably give you some results. 
But, I don't suggest you do that since you won't know what is a dropshipping scam and what is not. So, here's what I do, and this is how a actually found my high ticket products. 
I use product research tools. For instance, one of my favorites out there is Adserea. It helps me track ads over social media, and see how these products are selling.
Thus, discovering profitable products, compelling ad copy, effective advertising conversion, product descriptions that drive sales, seamless product importing, and valuable resources for any niche are just a few of the benefits that can be obtained by leveraging the Adserea tool.
 Moreover, once I find my high ticket product, I have in-depth information about its sales performance, pricing, competitors, supplier list, and more.  
Let's see what else you can do to find high ticket dropshipping products.
👉 Check out my Dropship.io Review: What Do You Need To Know Before Using It.
You can check if every supplier out there is willing to sell high-priced products. Then, they'll probably have tons of filters on the side, while you're browsing the products.
For instance, Brands Gateway gives you the ability to search the products based on brand name, warehouse, category, and set price range.
Also, I find the Dropshipping.com product directory helpful as well. Hence, they also list the supplier price and market price. Plus, they calculate the profits I may get. 
👉  Here you can check my ultimate overview of the Sell The Trend Tool.
Next, I will help you find the perfect products to resell for high-profit margins. Later on, I will list the top 10 high ticket dropshipping product categories.
👉 Check out my ShopHunter Review: A Competitor Spying Tool For Shopify Stores.
🔸

Set Up A Niche Store

Setting up a dropshipping store is pretty easy today. Hence, you have a lot of affordable options.

First, if you know how to code, you can build your online store all by yourself. Hence, just use a CMS software like WordPress, and you have the freedom to customize it however you want. 

But, I suggest you save up your precious time and use some of the most popular website builders to create your store. 

For instance, I use the Shopify eCommerce platform, which has various paid and free store themes that customize with ease. Plus, I need no coding skills. 👇
👉 Here you can learn How To Set Up Your First Store On Shopify [No.1 Beginners Guide].
🔸

Finding High Ticket Dropshipping Suppliers

Finding trustworthy dropshipping suppliers might be difficult since there are so many of them. However, not all of them are reliable, and not all of them are high ticket dropshippers. So, instead of googling it, I take advantage of reliable dropshipping supplier directories.

For instance, I use the Dropshipping.com supplier directory. And, I talk about a huge supplier base with more than 2000 dropshipping suppliers.
How to use it?
This supplier directory is very simple to navigate because it has various options by which you can search for suppliers.
First, on the left center of the supplier landing page, you can choose to list the suppliers by their type, or more specifically by a dropshipping niche.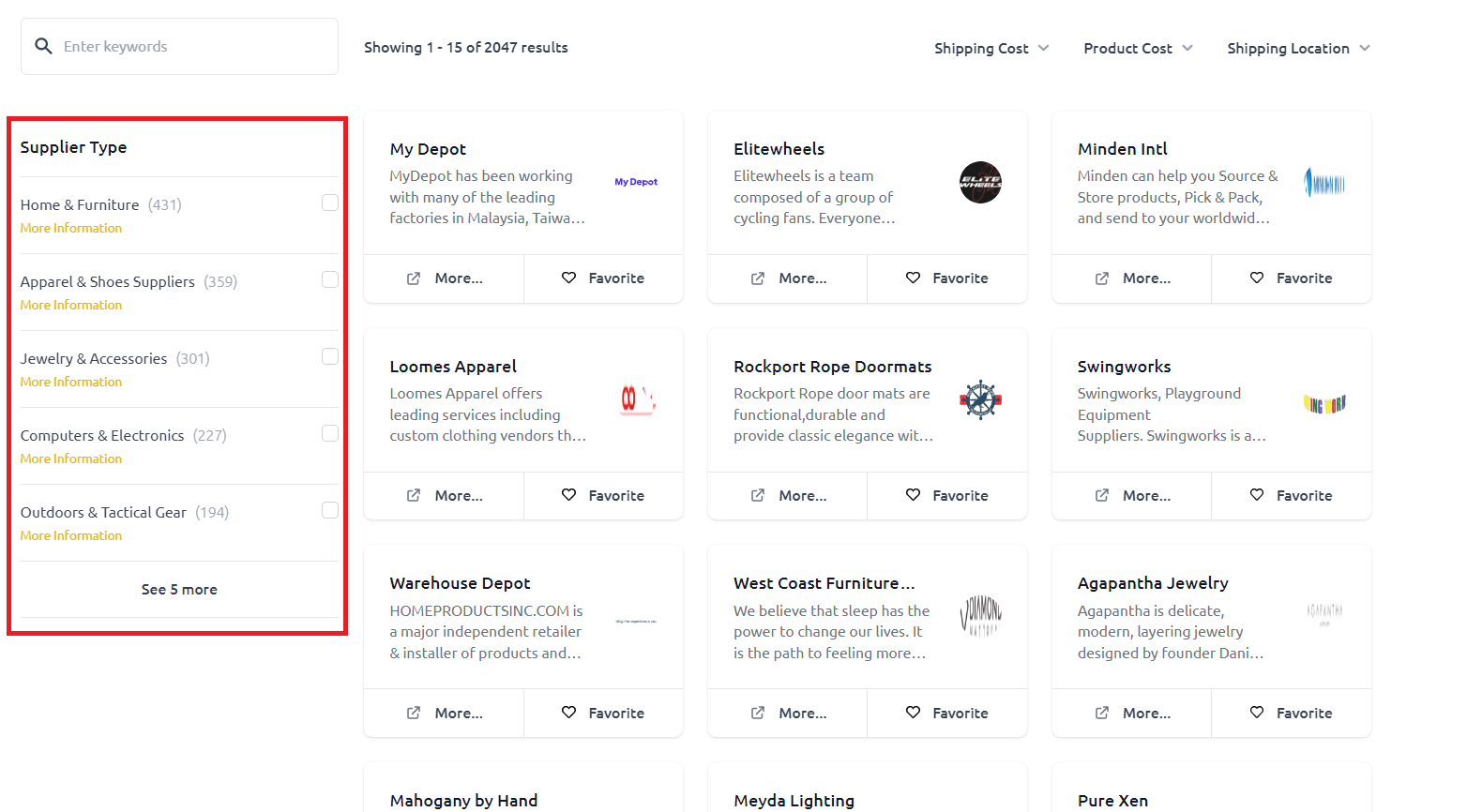 Next, you can also list the dropshipping suppliers by shipping costs (variable, free, fixed), product costs(as you can see below in the photo – by different price ranges), and shipping location.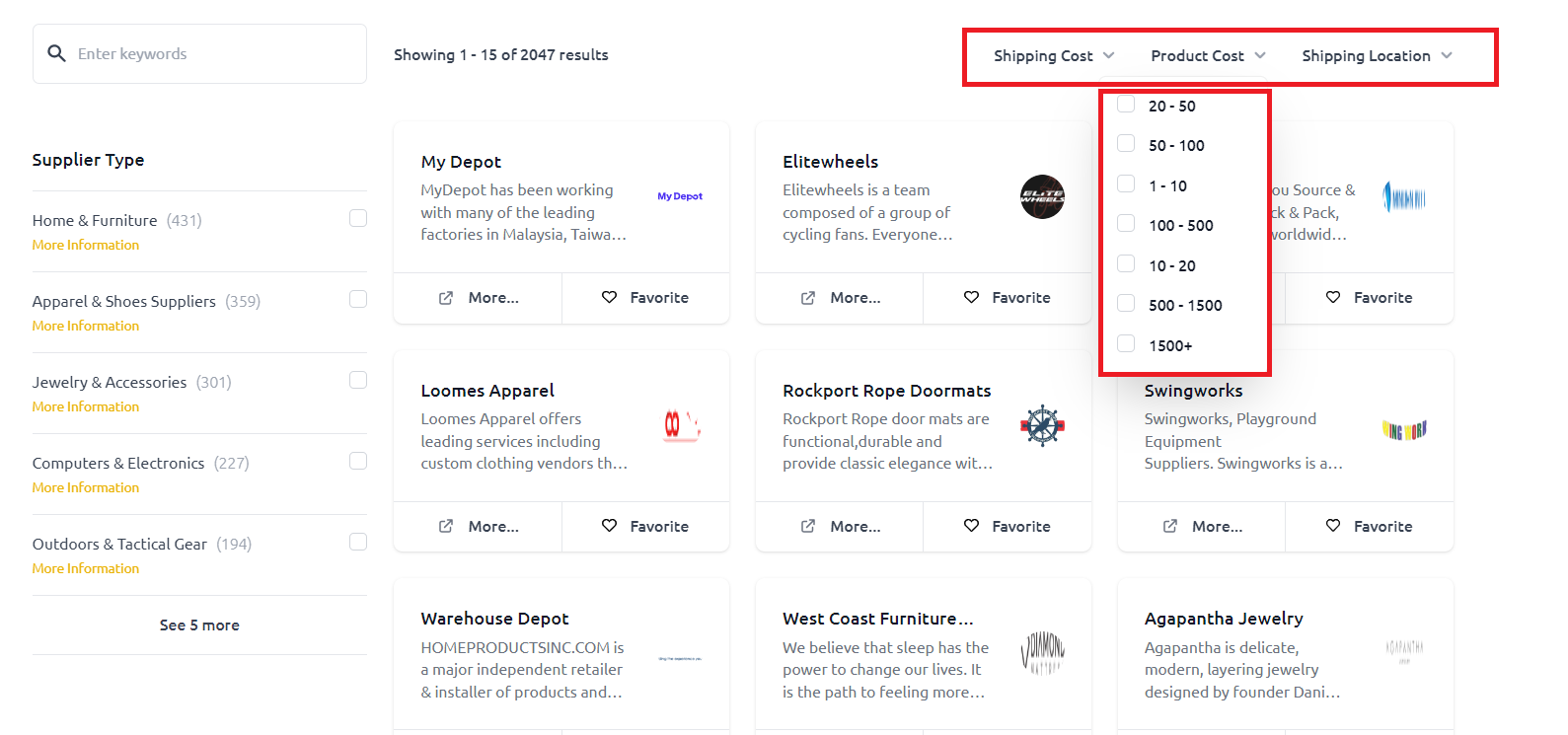 Besides, once you enter a specific supplier review, you have all the needed information about the supplier, like
Short supplier description
Shipping costs
Product costs
Location
Average processing time
MOQ details
Contact info
Check out the example below.👇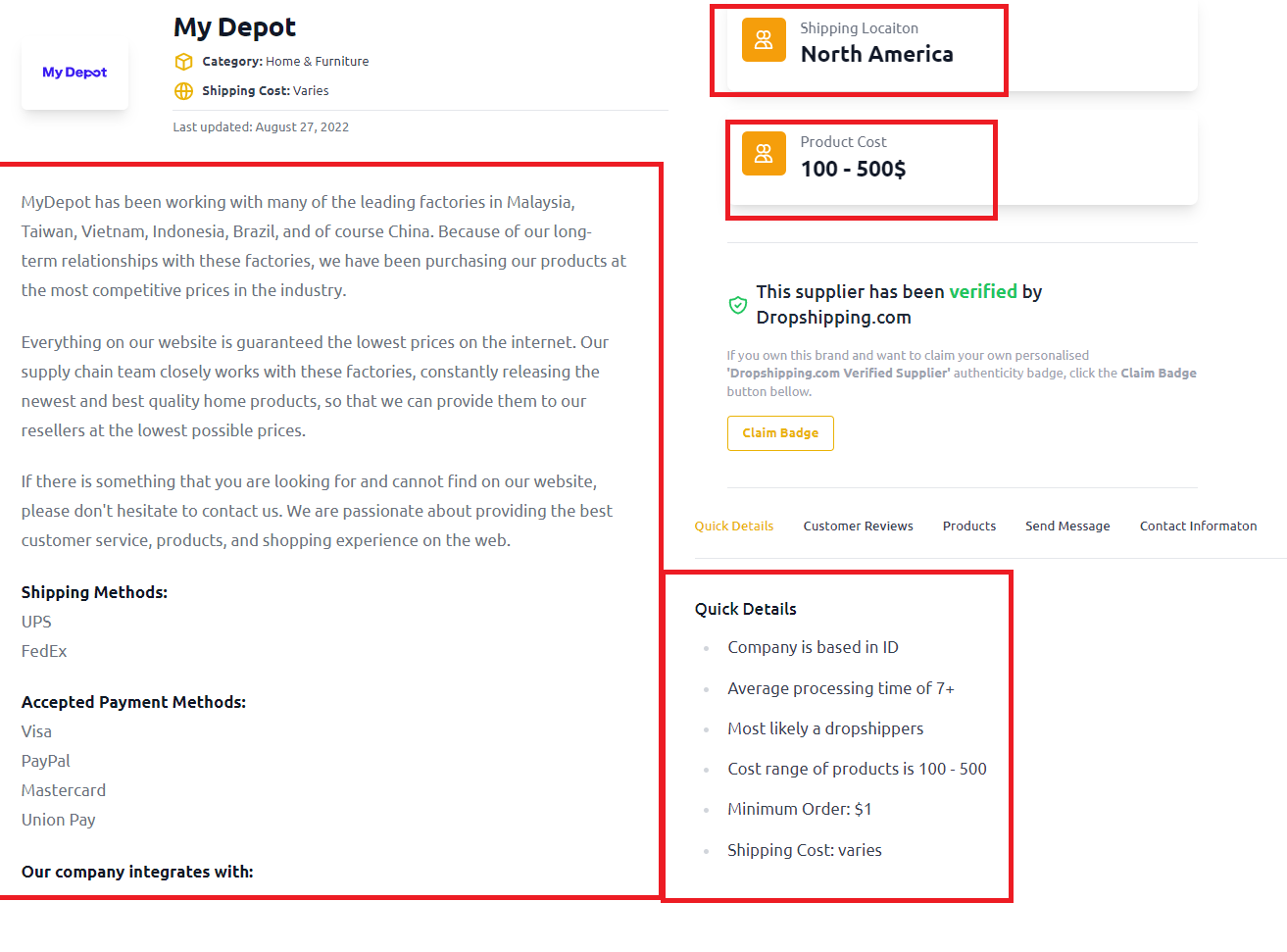 👉 Also, check out the 21 Best Dropshipping Suppliers In The USA [General + Niche].

💡 Tip: Learn How to navigate inside the Dropshipping 2.0 Community.
🔸

What To Search For In High Ticket Dropshipping Suppliers?

As the dropshipping suppliers are most important when selling high ticket products, I always consider these things. And, you should too.
1. Enforce MAP
MAP refers to Minimum Advertised Price. This is the price that certain manufacturers establish for specific items in order to prevent resellers from advertising below the set price. Thus, they either sell at the set price or at a higher price, not below.
Anyway, even if all of your competitors sell their items at the same price, you may gain a competitive advantage by creating a great and persuasive website and sales promotion.
💡 Tip: You can use Google Shopping and check competitors' product prices with yours. That's how you will avoid the ability to compete on price.
Moreover, following MAP can help you protect your brand image, and avoid further MAP violations.
2. Low Competition
You are trying to build a brand here because if you don't and try to sell high ticket dropshipping products you will probably fail.
Customers are looking for uniqueness here, but on the other hand, if this specific product is sold by many dropshipping businesses, then it can not hold a high profit margin. Haven't you thought about it?
Correspondingly, you should So let's put it this way: search for those suppliers that do not sell their products to a lot of dropshippers.
🔸 If this supplier works with under 10 dropshipping businesses then you can consider it non-competitive. Further:
4. High-quality products
Isn't this obvious? Customers expect value for their money. They expect to get what they paid for. Therefore, quality is the KEY!
To make sure those specific suppliers provide what they claim they do, you can examine the customer reviews to ensure that consumers who have used the items are happy and that they are of great quality.
What you sell reflects on you/your brand, so pick your suppliers carefully.
10 Best High Ticket Dropshipping Product Categories
Eager to find out which product categories are the most profitable this year? Consider using the category that suits you best, because even an inch of extra incentive will add to your success.
In other words, if you're inspired and motivated within a certain category, this could prove to be a winning formula for your online business. Without further ado, here's the list.
1. Automotive Equipment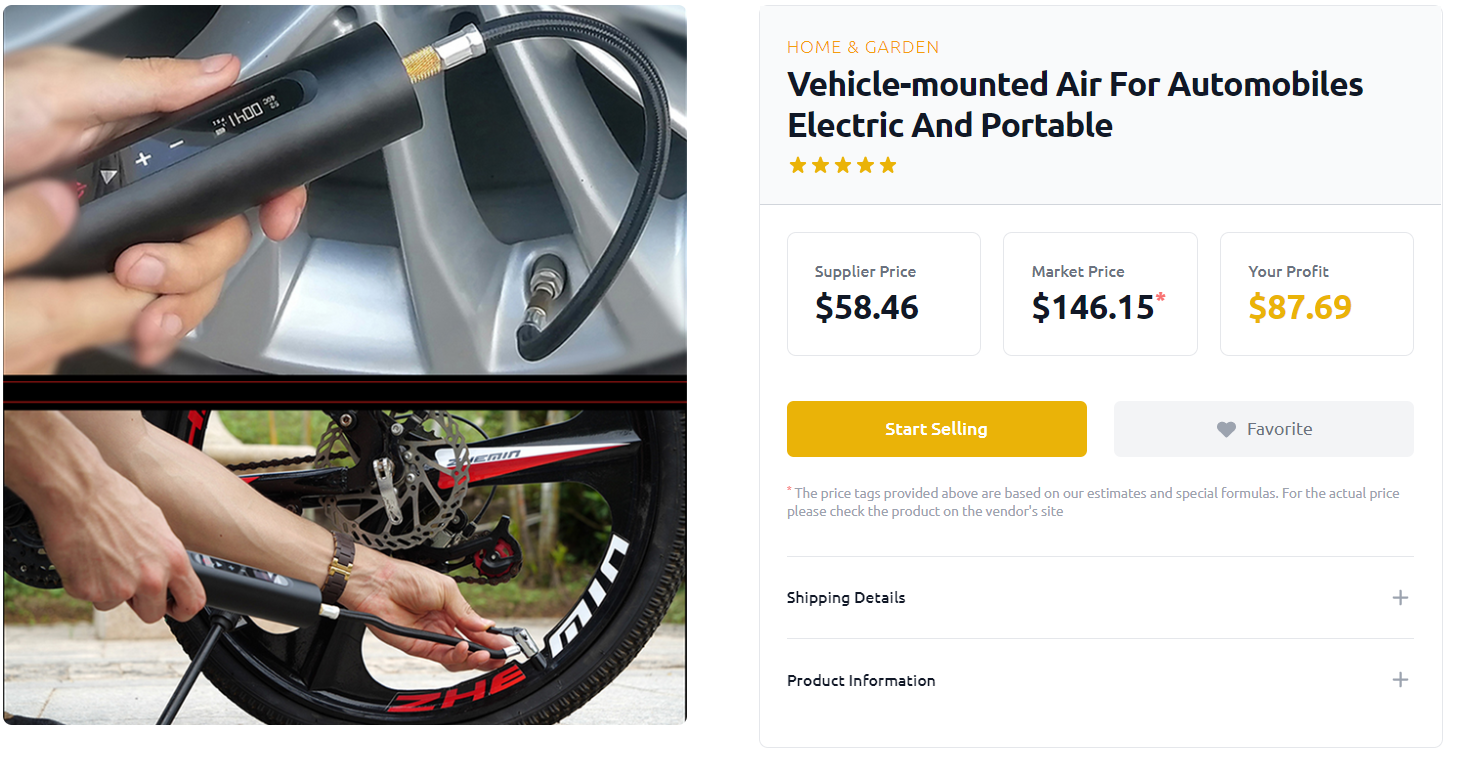 Dropshipping.com (product directory)
Car parts and equipment have always been expensive. In fact, engines can cost up to several thousands of dollars, and the smaller parts up to a few hundred. So, in both cases, you win. Hence, these products' profit margins are around 40-50%.
Also, this is one of the most decent industries with fast-expendable products, and it's highly demanded at all times. For instance, Google Trends results show that the interest in these high ticket dropshipping products definitely does not go away. 👇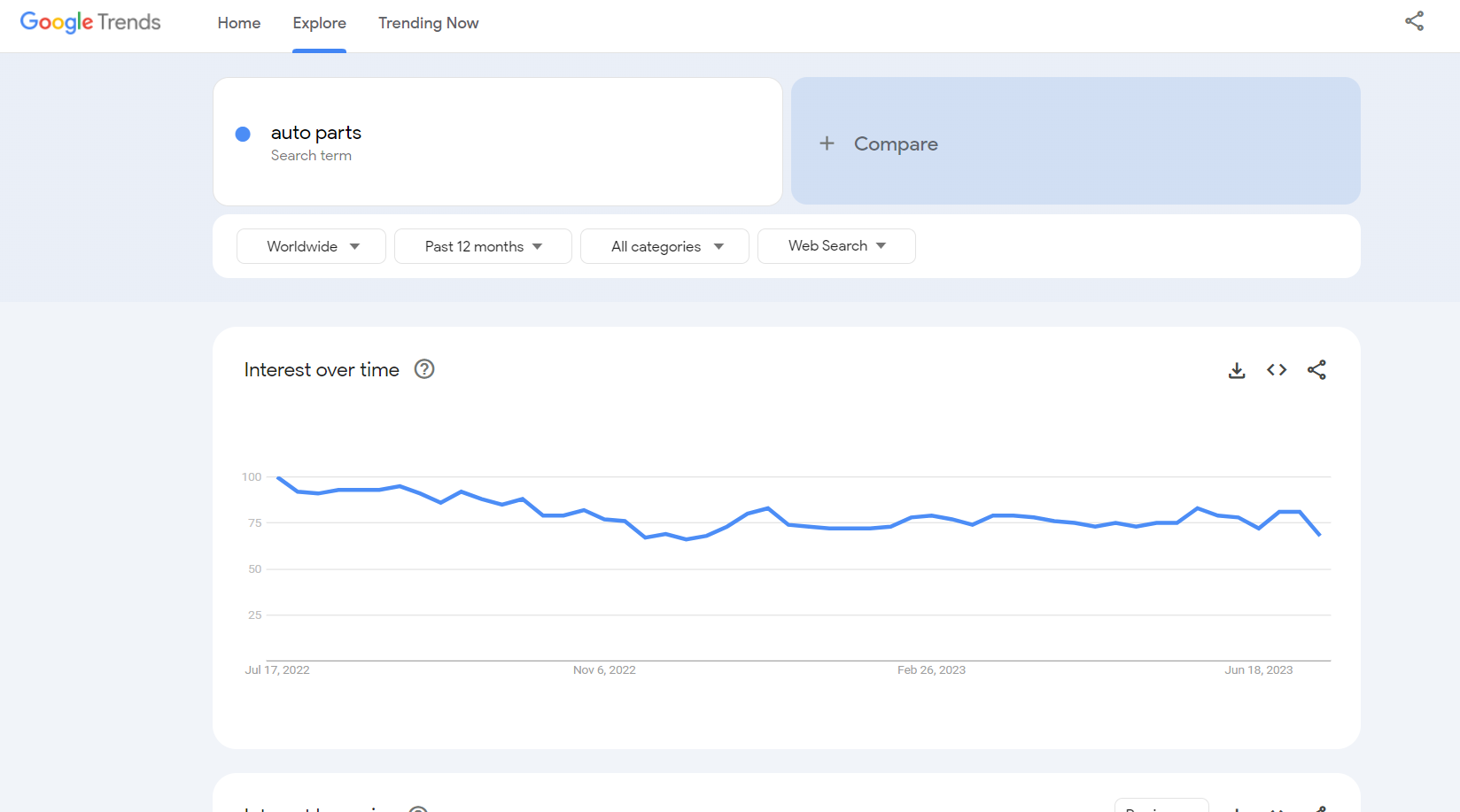 👉 Check out the Top 10 Car Accessories Suppliers for Dropshipping & Hot Selling Car Parts Products.
Preferred supplier: Keystone Automotive Parts
2. Home Appliances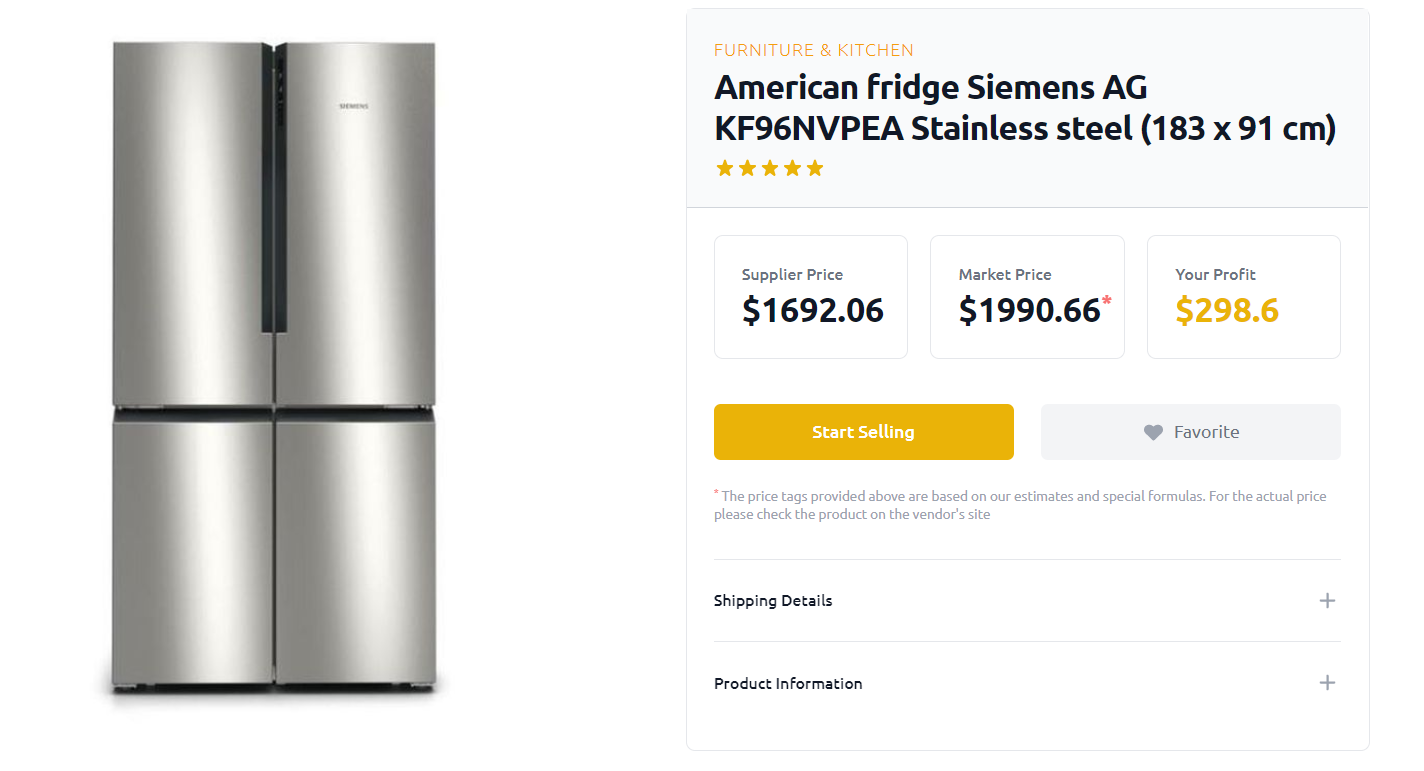 Dropshipping.com (product directory)
Before reading this, you should learn How to sell home decor online.
People buy home appliances every year because new gadgets come out all the time and they're essential for chores around the house. And, as I can see on Google Trends, this dropshipping niche is always in demand. So, you won't regret choosing it.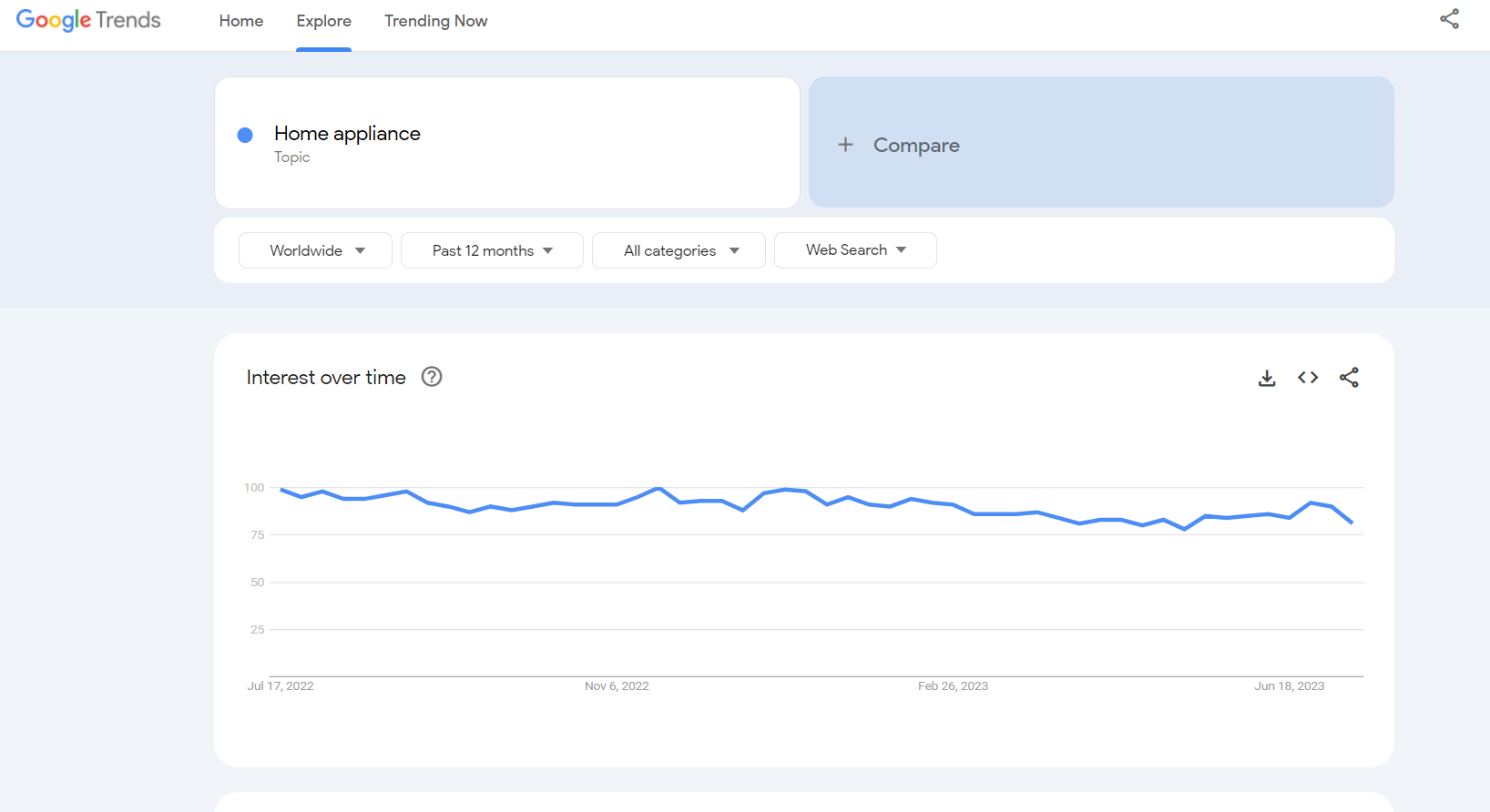 Check out the 10 Best Knife Dropshipping Suppliers In 2023.
What better way to make high profits than to sell kitchen appliances, as well as home entertainment electronics? There are hundreds of gadgets to choose from, with market prices ranging between $100-1000, and sometimes even more. And, the profit margins are around 40-45%.
👉 Learn everything you need to know from market trends to profitability and marketing tricks for the
home organization niche.
Preferred supplier: B&F System
3. Electronics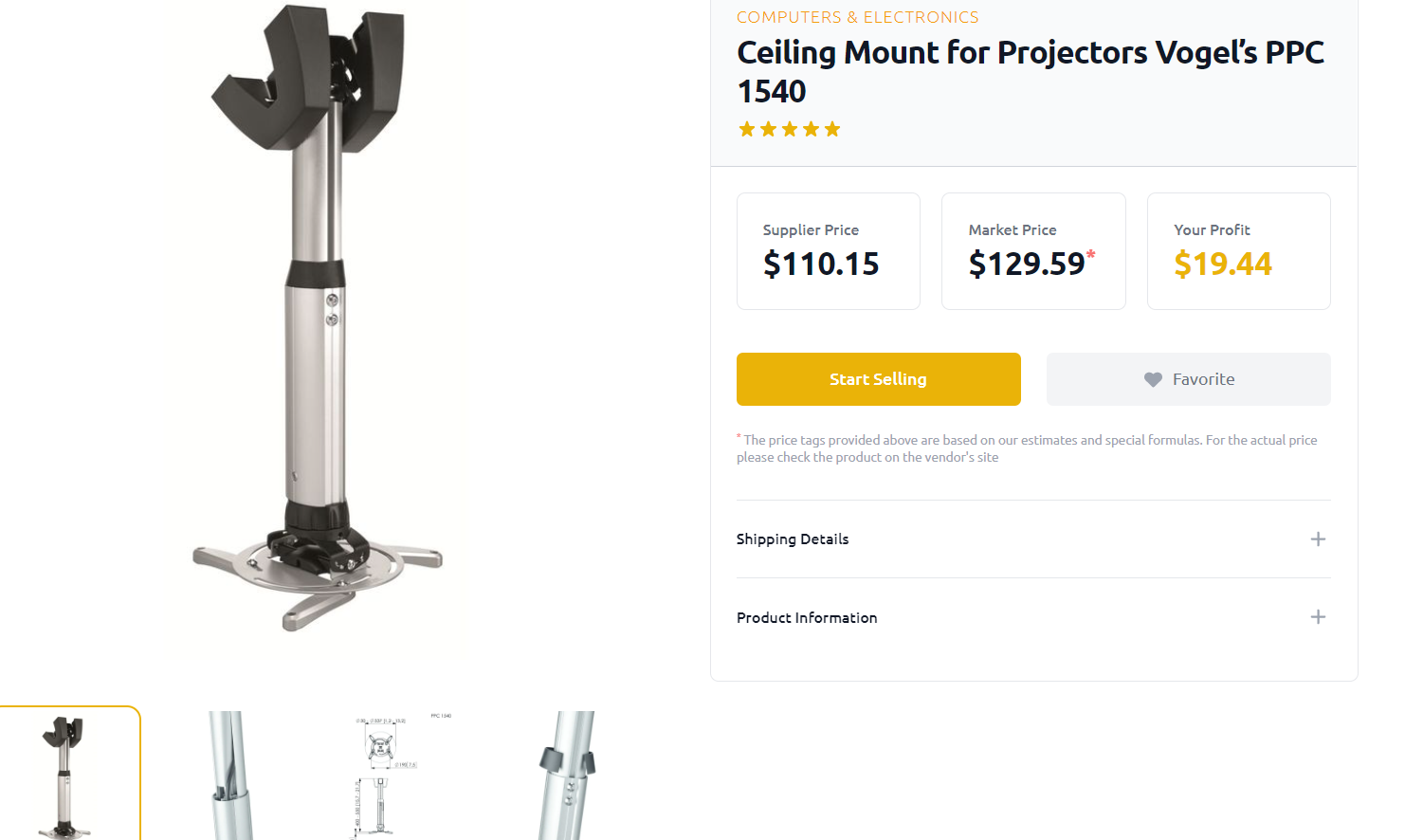 Dropshipping.com (product directory)
Selling electronics is ever-popular since we all use them. In fact, there are 5.48 billion mobile users in April 2023. So, 5 billion potential customers is a huge opportunity!
Tip: Explore the Mobile accessories niche.
As a matter of fact, you have a variety of products you can offer, such as adapters, cables, headphones, accessories, and other types of electronics. What's more, you get very affordable prices from suppliers and can dropship products at higher profit margins. Hence, profit margins for these products are around 40-50%.
For instance, let's say I want to dropship these portable Bluetooth speakers. The supplier price is $348, and the selling price is around $428, which can be higher as well. So, I can earn around $80-100 profit. 👇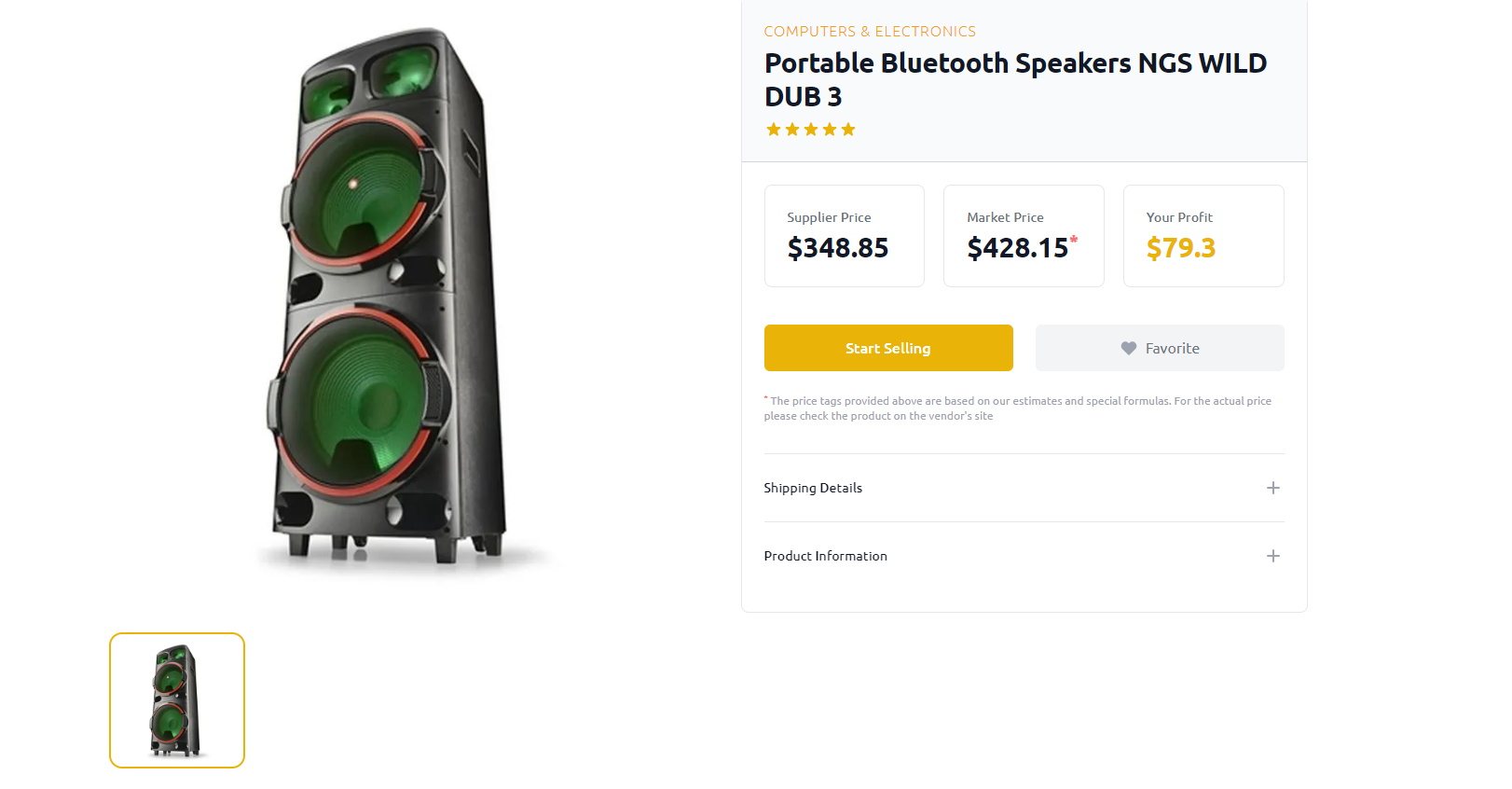 Also, according to Google Trends, this dropshipping niche has no signs of stopping. 👇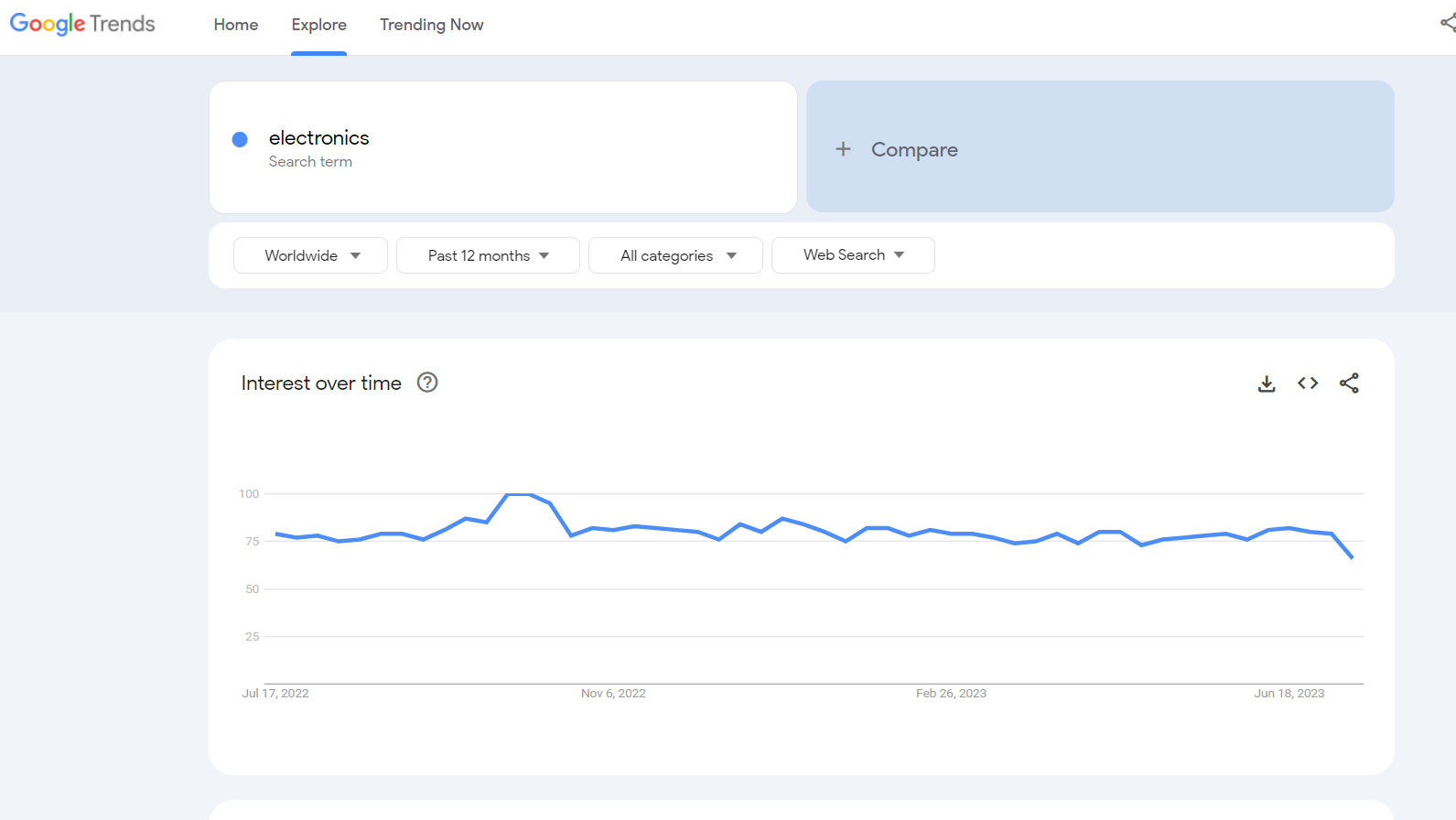 Check out the Top 10 Electronics Dropshipping Suppliers To 10x Your Sales.
Preferred Supplier: Sunrise Wholesale Merchandise
4. Branded Clothing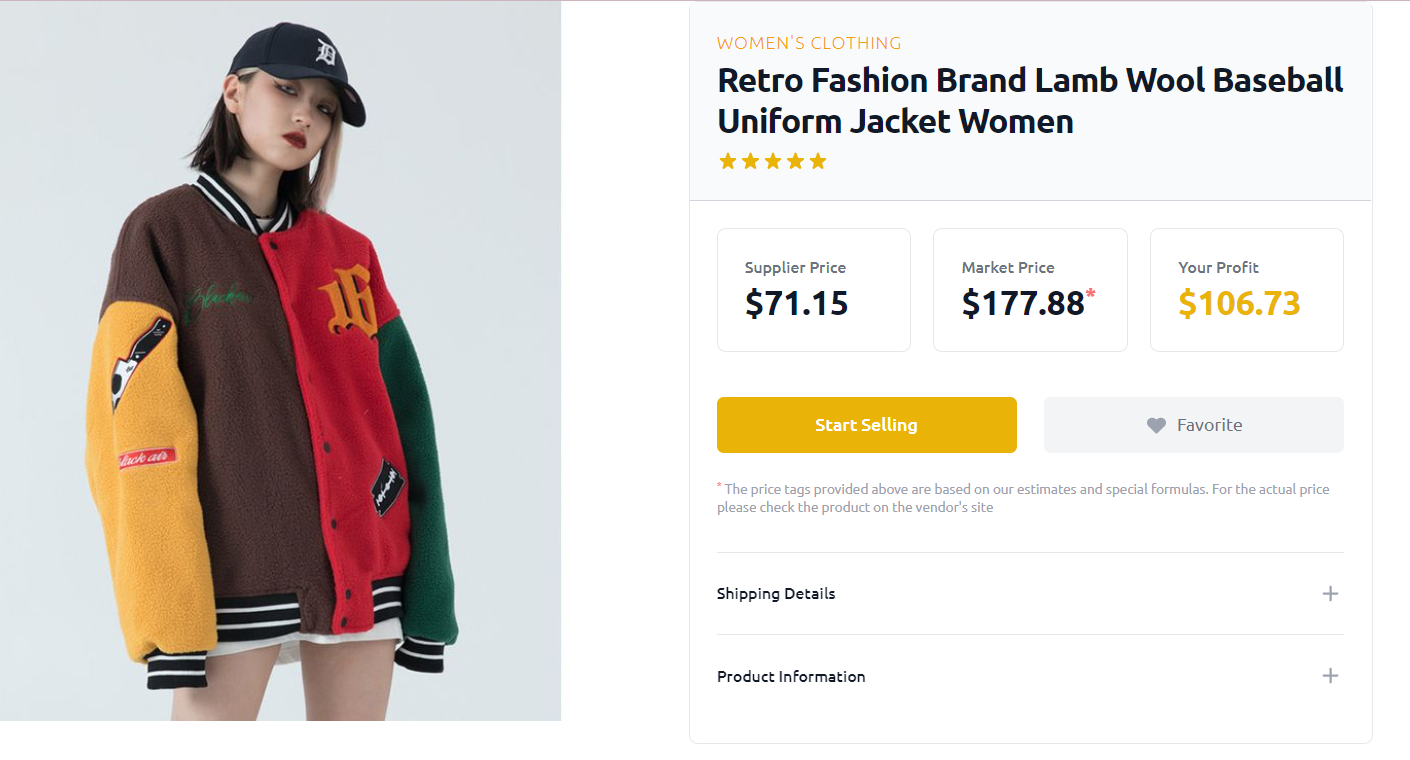 Dropshipping.com (product directory)
One of the most profitable categories on the list is dropshipping branded clothes. Willing to start dropshipping clothes? Amazing! They're easy to sell because the trends keep changing and people want to dress up for the occasion. So, you have a lot to offer!
👉 Check out the Shopify Clothing Stores: Top 10 Examples For Dropshippers [2023].

Most importantly, the profits you can earn vary between $50-2500 per order. Hence, profit margins are higher than 50-60%.
Believe it or not, people sell fashion dresses from famous brands for thousands of dollars. It doesn't necessarily mean you'll sell 20 of these in a month, but you can still earn anywhere between $5000-20000 if you really put your mind to it.
👉 Learn How to Pick a Fitting Name for Your New Fashion Brand.
Also, these products are always in high demand, because people are familiar with them, and trust their quality. Hence, let's check Google Trends results for Nike for example.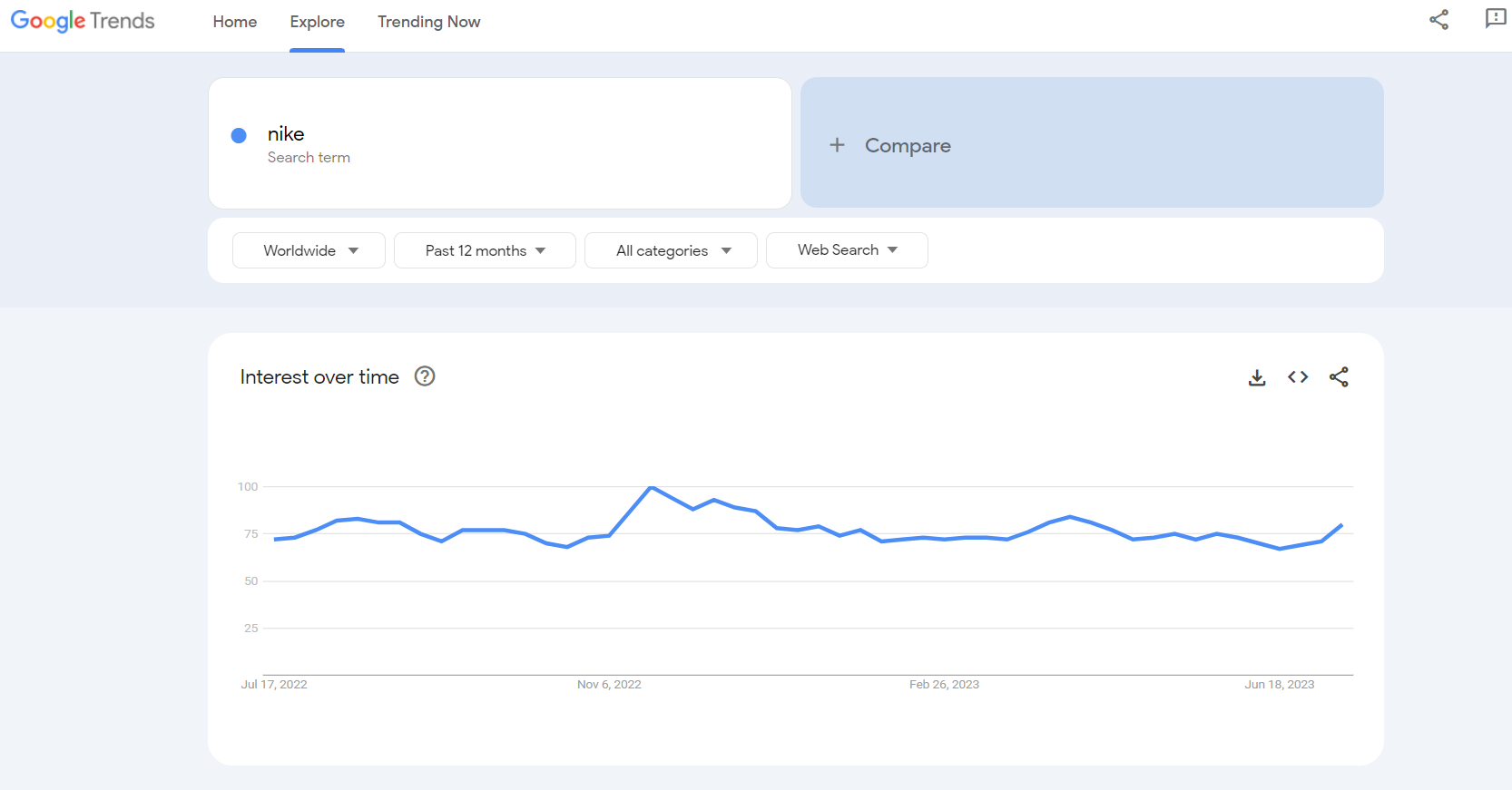 I am a fitness lover, but you can do this for all brands that come to your mind.
💡 Tip: Check out the UK Clothing Dropshipping Suppliers: Top Companies & Winning Product Ideas.
Preferred supplier: BrandsGateway
5. Bicycles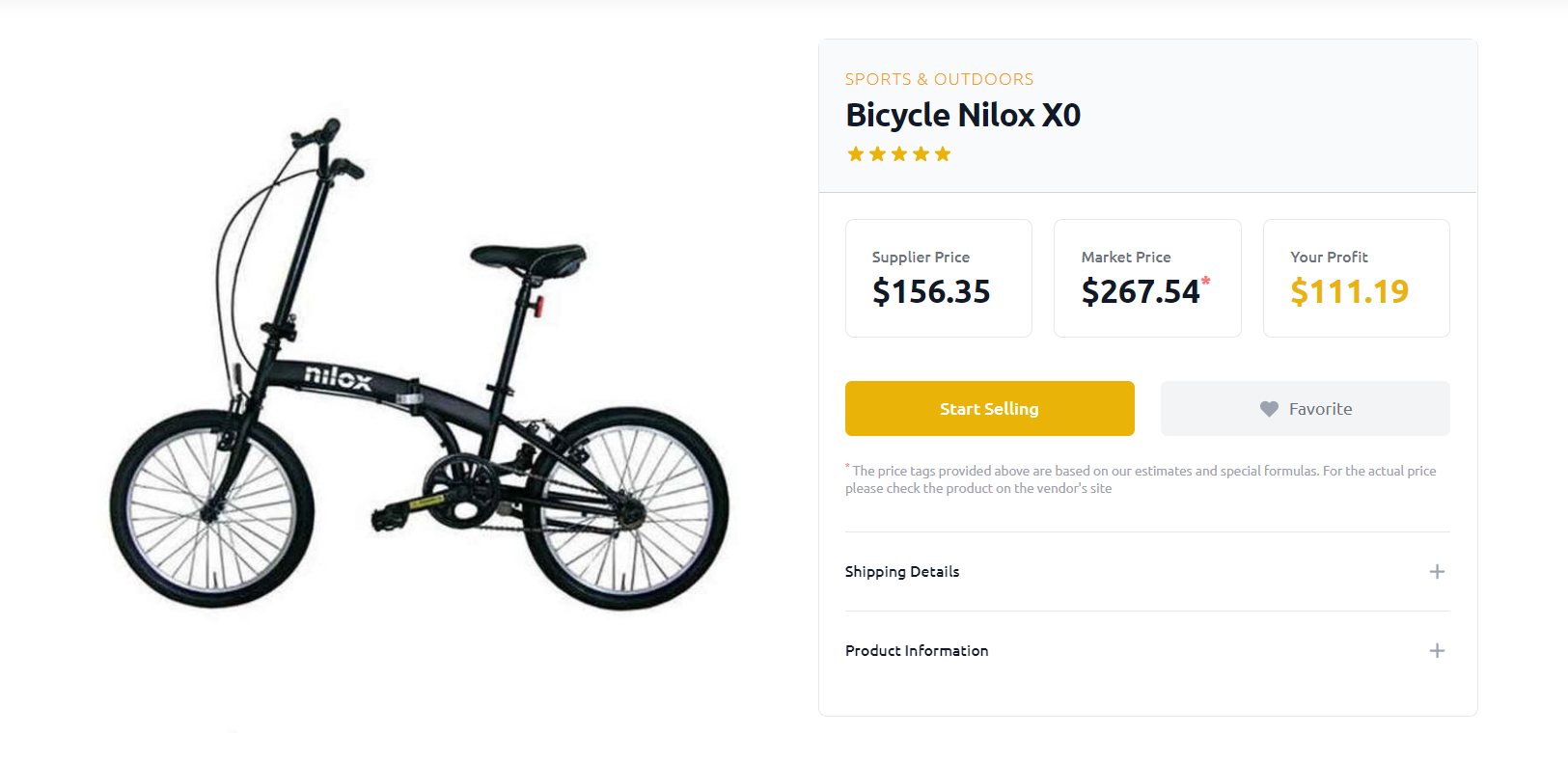 Dropshipping.com (product directory)
As Google Trends results say, bicycles of all makes are always in demand. They promote a healthy lifestyle, save you gas money, and a lot of time getting to work.
No matter if it's a mountain bike, a road bike, a BMX, a commuting bike, or any other type, they do cost money.
Check out the Top 10 Outdoor & Tactical Gear Dropshipping Distributors And Suppliers.
Hence, you can dropship bicycles for decent profits. Their market prices can range from $200 to $5000. Hence, the profit margins can go up from 40-60%.
The more expensive ones are, of course, harder to sell, but with the right advertising, you can make a lot in a month.
Preferred supplier: Dutch Bicycle Wholesale
6. Boat Accessories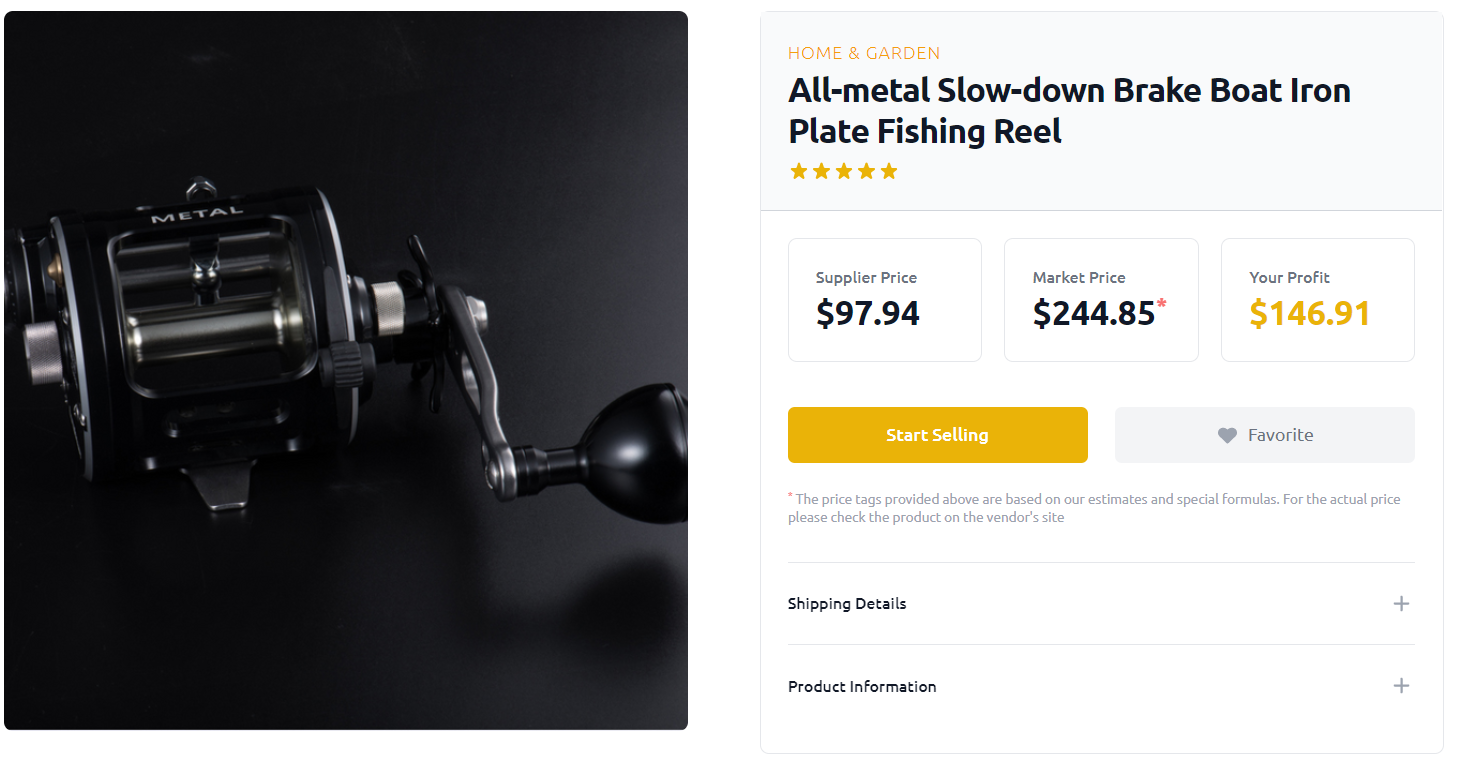 Dropshipping.com (product directory)
Reselling boat accessories is an extremely rare job, as not many dropshippers know about it. It might take a few weeks, months maybe, to familiarize yourself with boat accessories.
However, once you figure out the prices and functions of each part and accessory, you can start making calculations. Hence, these products cost from $100-3000. And the profit margins go higher than 60%.
Choose between safety equipment, ropes and cordages, cabin equipment, plumbing, navigation, electrical, engine parts, and other accessories.
Preferred supplier: Nova Argonautica
7. Jewelry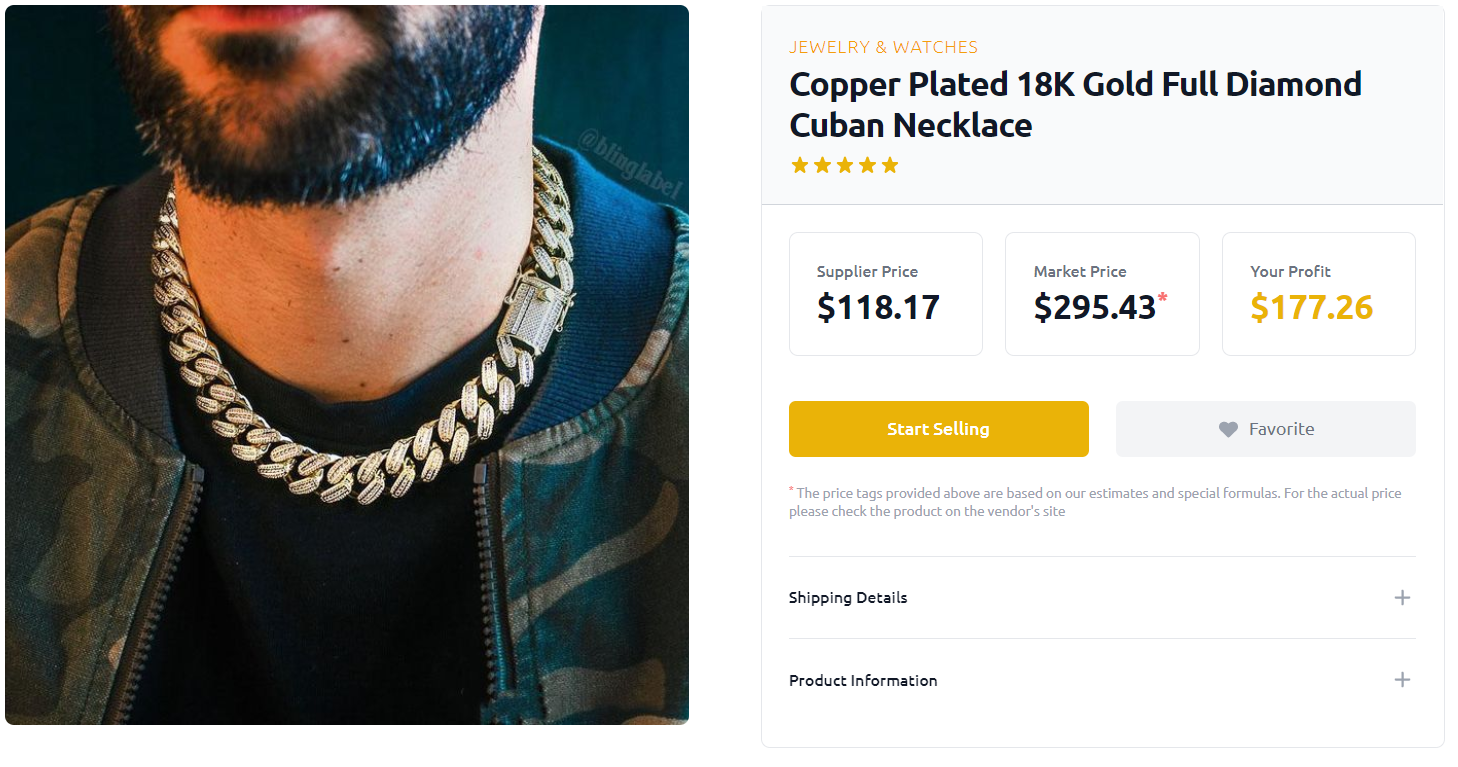 Dropshipping.com (product directory)
And, this is the dropshipping niche where you can profit big time! First, you have a lot to offer, from bracelets to necklaces, rings, watches, and more.
Plus, you can get them at supplier prices below hundreds of dollars, and sell them even at thousand dollars. Hence, the profit margins are between 40-60%. But, that is not bad at all.
Let's take for example the product in the photo above. If you sell this gorgeous necklace, you will earn $177 per item. What if you sold 6 of them in a week? You would get more than $1000 per week.
Also, as I checked Google Trends results, not just that jewelry dropshipping has no signs of stopping, but the most searched queries are for jewelry's most known brands. 
Read about Dropshipping Watches: 7 Best Watch Suppliers and Products to Dropship [+Pro Tips]
Preferred Supplier: GND Atlanta
8. Digital Cameras & Camera Accessories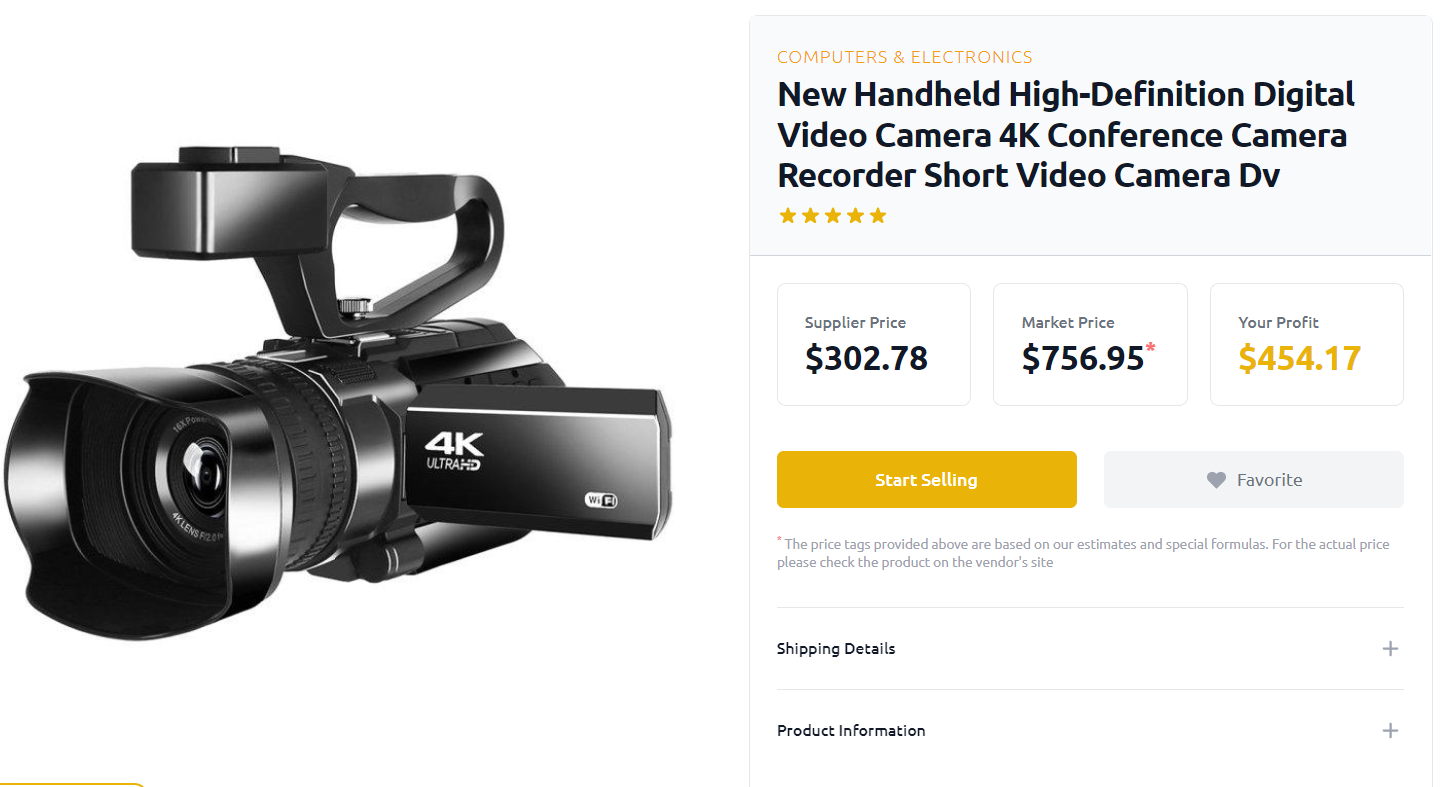 Dropshipping.com (product directory)
If you are considering starting dropshipping digital camera or camera equipment items you should definitely not wait! You can dropship a camera lens, camera bag, memory card, tripod, filters, flash, additional batteries, camera flash ring, portable picture printer, and more.
Thus, this is a high ticket dropshipping business whose products cost up to $2000. So, imagine selling a digital camera for $1500, which you supplied for $1000?
You will still gain more profit even after one sale, rather than making maybe 50 sales of some low ticket products. Furthermore, in the digital camera or camera equipment niche, almost all the product types are over $100.
For example, I was researching this dropshipping niche recently. And, what got my attention is that the camera flash ring costs vary from 10 to 40 dollars. And, the average sale prices of this type of product are between $30-200 USD. Profit margins reach a level from 66% to 71%. 
Plus, based on Google Trends results, this dropshipping niche is definitely in high demand constantly. 👇
 All these camera equipment products are considered dropshipping high ticket items. For example, camera lens prices range from $50-2000.
Learn everything you need to know about the camera equipment niche.
9. Unique Furniture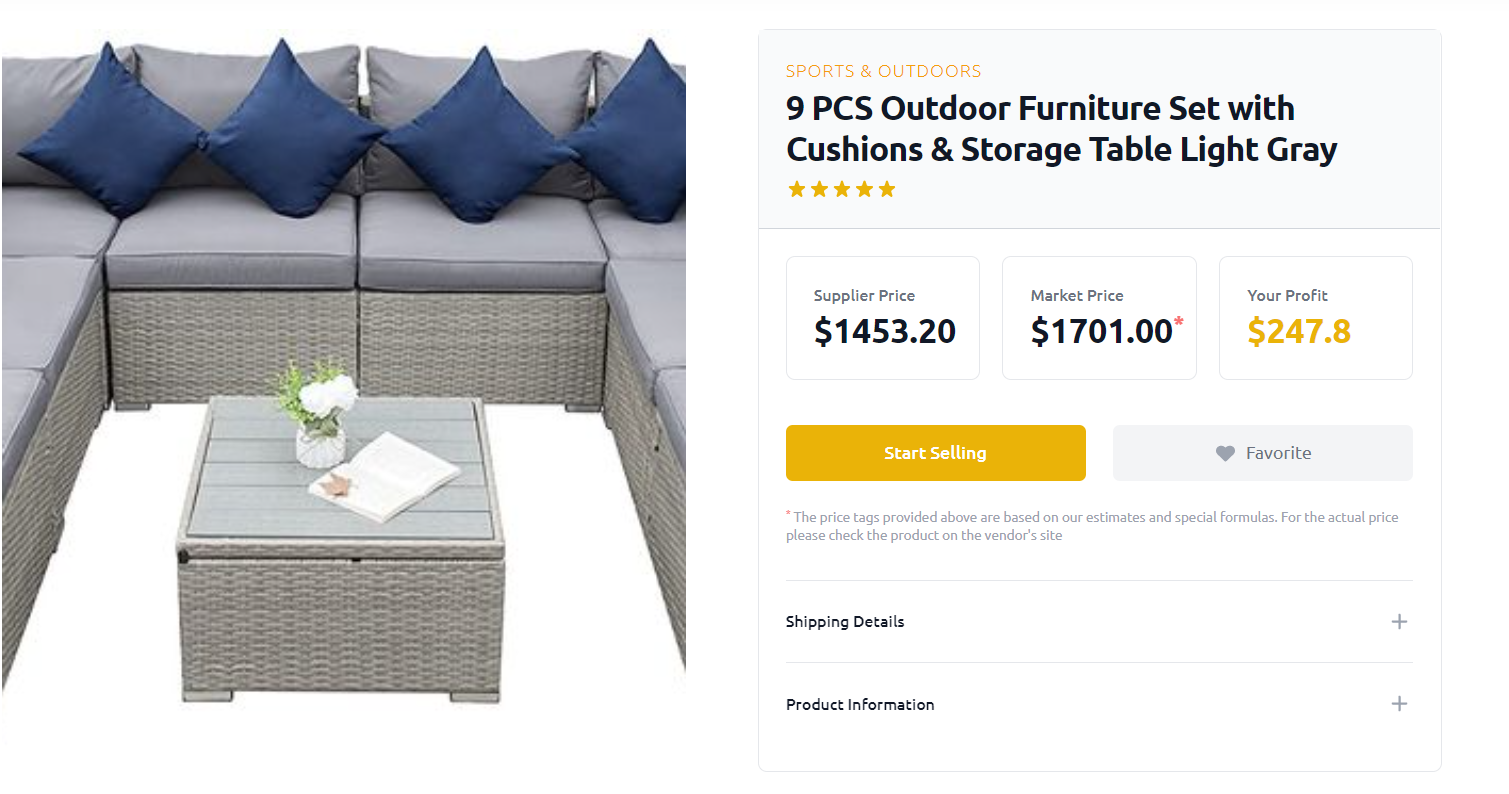 Dropshipping.com (product directory)
Couches, tables and chairs, massage chairs, cupboards and dressers, workstations, and much more are all part of the furniture specialization. So, you have a lot to offer. 
Plus, these products have repetitive buying behavior. And, as on Google Trends results, their demand never stops!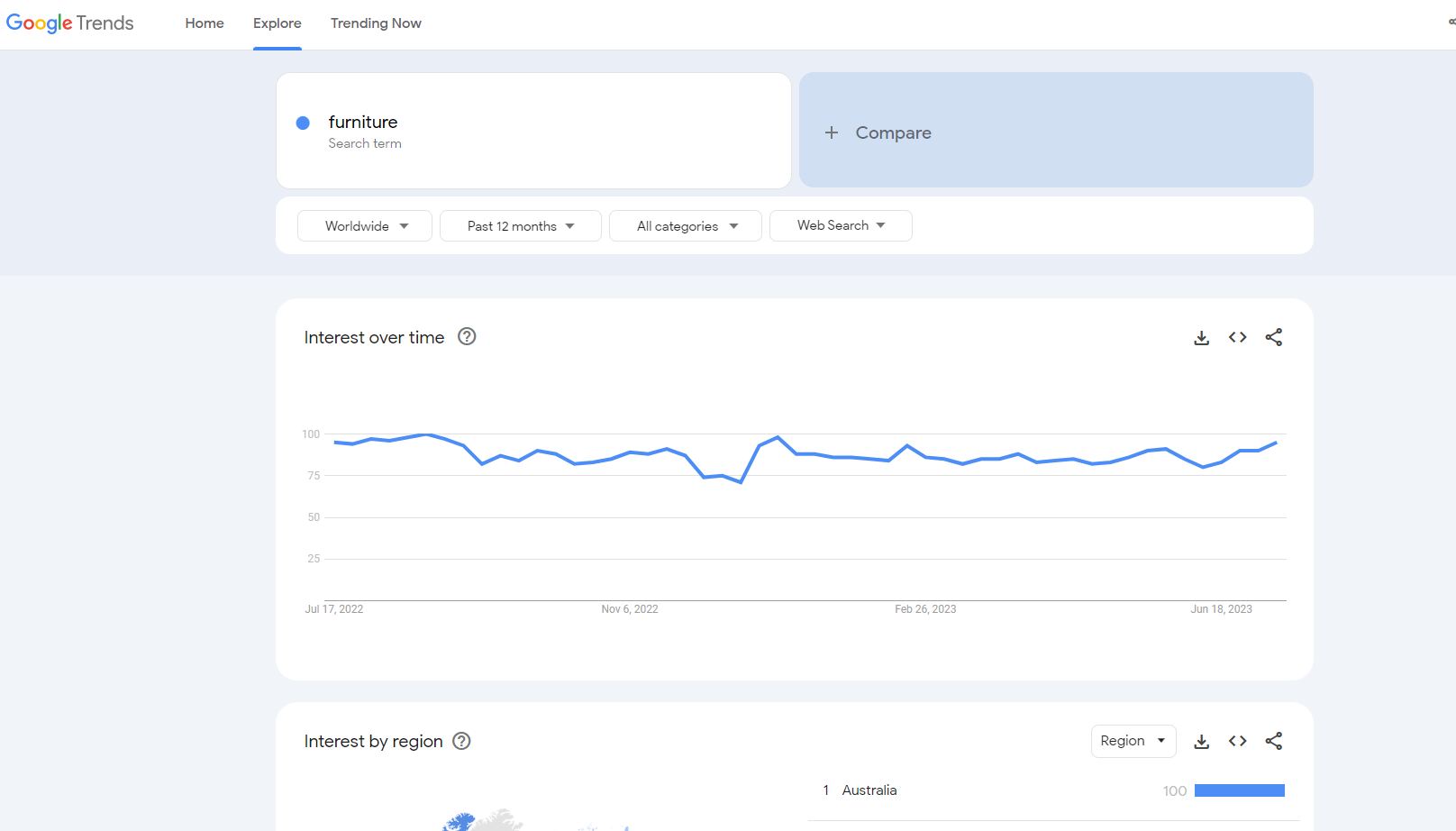 So, if you build yourself a brand name around these dropshipping niches, there's no doubt that you win the game!
However, when selling these product ideas via dropshipping, make sure to sell only the most durable and well-crafted ones.
💡 Tip: Read about the excellent choice of unique furniture of MyDepot.
So, as today's more luxurious interior is in trend, people tend to buy more unique furniture styles. Thus, these products keep higher prices ranging from $200-$5000 and more. Hence, the profit margins are around 30-50%.
👉 Check out the 10 Best Furniture Dropshipping Suppliers In the USA.
Preferred supplier: WarmlyYours USA
10. Drones and Model Aircraft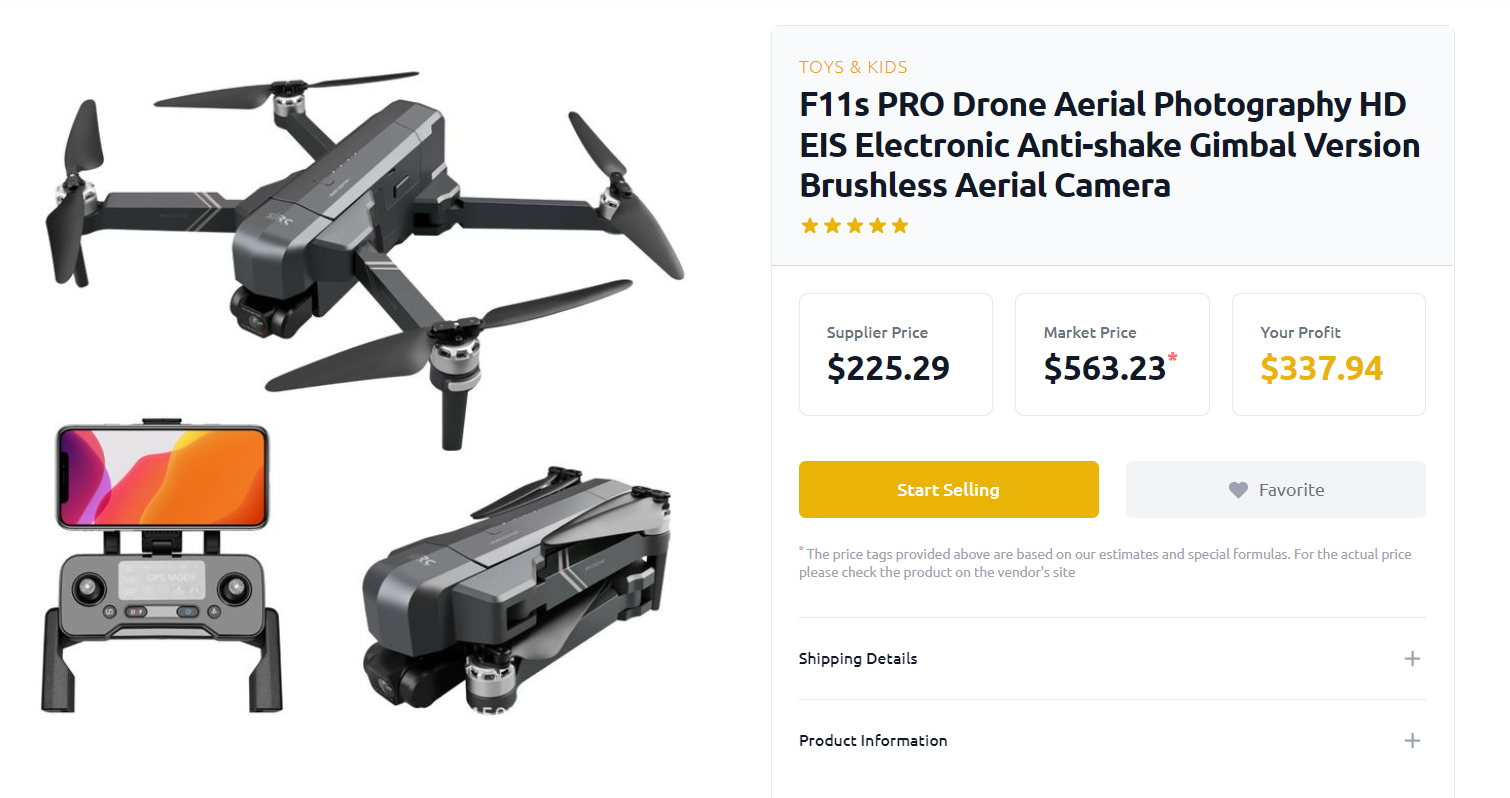 Dropshipping.com (product directory)
Drones are currently one of the most profitable high-tech products. This high ticket products offer enormous usefulness in a variety of businesses and are extremely popular among professional and amateur photographers.
Hence, the market prices for these dropshipping niche range from $50-600, and the profit margins you can earn go up to 60%.
Also, based on Google Trends results, the products are in high demand. Therefore, drone cameras are undoubtedly among the top ten high-ticket dropshipping items to offer in 2023.
Preferred Supplier: Hobbyking
5 Tips For Succeeding As A High-Ticket Dropshipper
1. Build a Strong Customer Trust
As a high-ticket dropshipper, it's crucial to establish a reputable and trustworthy brand. Invest in creating a professional website, high-quality product images, and compelling product descriptions.
Focus on providing exceptional customer service and ensure that your products are of the highest quality. Building a strong brand will help you stand out from the competition and attract high-value customers.
👉 Read about Testimonial Advertising: 11 Proven Examples To Sell More.
2. Choose Dropshipping Suppliers and Products Wisely
Selecting the right products to sell is essential for success in high-ticket dropshipping. Conduct thorough market research to identify profitable niches and trending products.
Look for products with high-profit margins and demand, ensuring that they meet the quality standards expected by high-end customers.
It's also important to consider the shipping logistics and availability of inventory for the products you choose.
💡 READ: How To Find High Profitable Dropshipping Sales Channels.
3.

Focus on SEO/CRO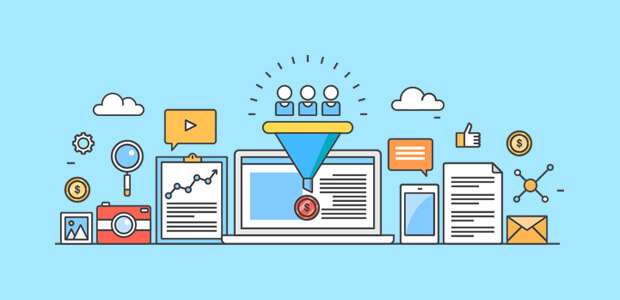 Last but not least, keep your focus on Search engine optimization, because is important for bringing your potential customers to your dropshipping store, which btw means more sales and higher profits.
However, I am not gonna lie, increasing your SEO ranking is not easy, but that is not something you should be concerned about.
With the appropriate tactics and research, as well as my brief SEO for dropshipping businesses guide, you can establish your SEO strategy and search engine rank much easier than you think.
For instance, I personally use Plug-In SEO for this purpose. The app helps me detect all SEO aspects of my store including keywords, speed, blog content, broken links, and other SEO issues. 👇
4.

Run Low-Funnel Ads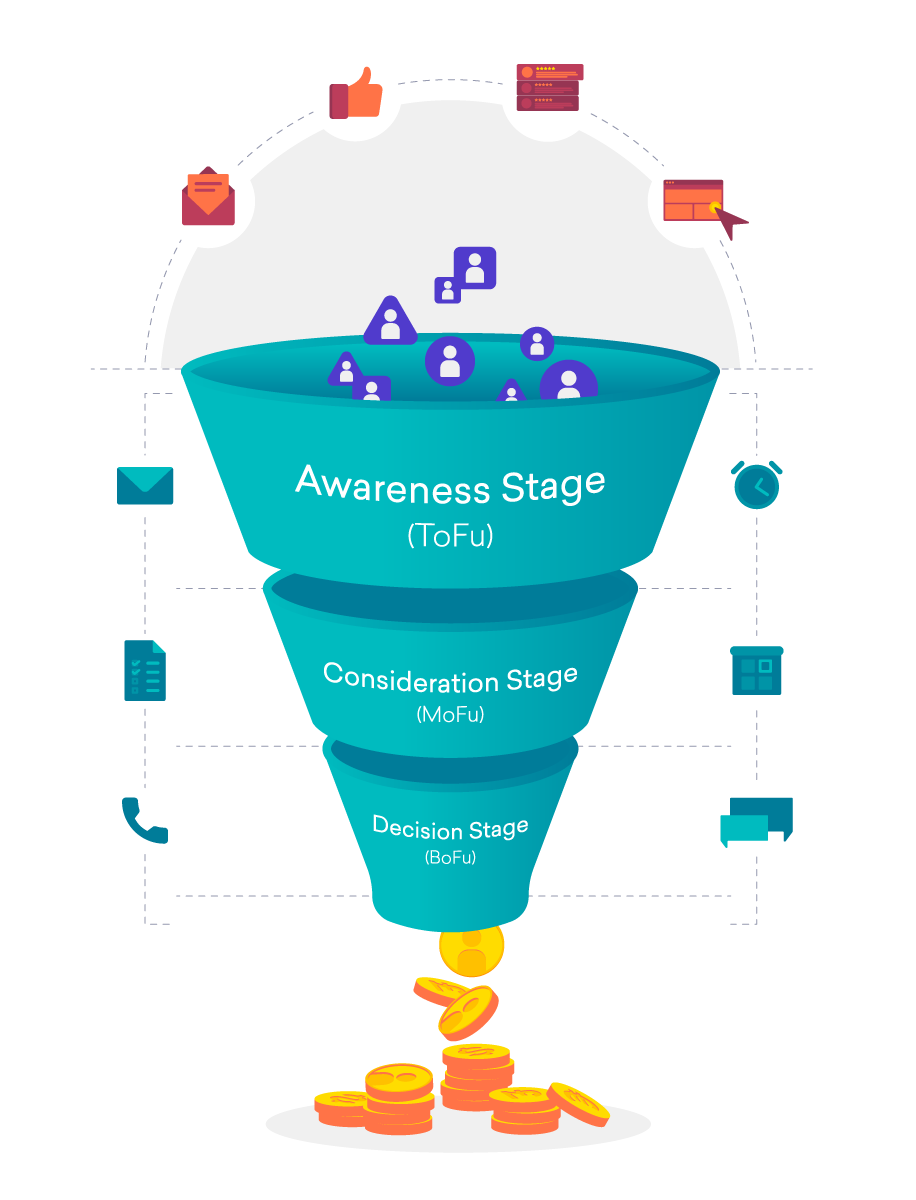 You are selling branded and high-ticket items, and there's no need to advertise products in order to meet your customers with them, build awareness, build interest, etc. They are already familiar with the brand.
Instead, you just need to push your prospective buyers to the buying edge and convince them to buy the product by giving them added value. And, that's what low-funnel advertising is!
Therefore, you need a higher conversion rate! And, as I speak about conversions, I am obviously in the third stage of the funnel – BOFU – Generate Conversions With Hot Audiences.
👉 Check out the 15 Ways to Double Your Dropshipping Conversion Rate On Your Store.
As a result, this stage's targets include users with precise intent keywords and those who have previously logged contact with your dropshipping store or ads.
How can you do this? Use remarketing, RLSA advertisements, and search campaigns.
Furthermore, the search queries contain certain verbs that suggest a purchase, such as "get" or "buy," nearly guaranteeing actual income. Hence, the idea is to reach these users first.
5.

Build a Team

Next, building a team! This is also a very important matter. Never forget the rule – one for all, all for one.

I am not saying that you cannot do it all on your own. But, I advise you not to! Feel comfortable relying on other people, dropshipping tools, necessary eCom apps, etc. You need a team who can automate your whole dropshipping process.

👉 Learn what you need and How to automate your dropshipping business.
3 Challenges When Dropshipping High Ticket Products
Once I saw all the great things that come from high ticket dropshipping niches and products, I must mention that there are some challenges too.
Therefore, as a high-end dropshipper, keep in mind the following:
1. Higher startup costs
First, when I talk about "higher", I am probably making comparisons between some things.
So, if I compare dropshipping high ticket items vs low ticket items, the answer is YES, you definitely have higher startup costs when you dropship high ticket products.
In addition, you will need to invest more money in your store design. Thus, you will need a professional-looking dropshipping store and logo.
👉 Check out the PageFly Review: Website Builder To Customize and Optimize Your Shopify Stores.
Furthermore, you should think about a larger advertising budget because you will need to persuade more buyers to purchase your high-ticket products.
The reason behind this is that the more expensive a product is, the more difficult it is to sell on the market.
💡 Tip: Learn about the 5 Dropshipping Risks and How to Avoid Them.
2. Profitable dropshipping products are riskier to sell
Imagine you are selling a $10 yoga mat, and it went missing during transport or was damaged. You will just apologize to your customer, and give them a refund. No worries at all.
Now, imagine that you are selling a digital camera that costs around $500, no worries now?
Yeah, I don't think so. That means that dropshipping high ticket products is way more profitable, but riskier too.
👉 Learn How to Set up & Manage Your Shopify Return & Refund Policies? [Full Guide].
3. Greater marketing strategy
To reach your target audience, you'll need a strong marketing and sales strategy. [Check out: Shopify Marketing: The Strategy & Tactics You Can Use To Promote Your Store.]
Remember that you are not selling items that people buy on impulse. As a result, you'll need to take them via the best sales funnels.
👉 Learn how to Boost Sales by 47%: Why Upselling and Cross-Selling When Dropshipping.
Furthermore, you may see an increase in the number of chargebacks. To limit the number of chargebacks, you must give great customer service and have a clear and transparent return policy.
Undoubtedly, you'll need to create a customer journey for them and promote your profitable dropshipping products accordingly.
👉 LEARN: How to Create Your E-commerce Customer Journey Map.
Please NOTE that selling high-ticket products may not be the greatest option for dropshipping beginners, and the one that does not have any marketing skills.
High-Ticket and Low-Ticket Items: Can You Sell Both?
I will break this down quickly. YES definitely, it is possible to sell both high-ticket and low-ticket items together. And, I highly recommend you do so! Why?
Firstly, selling high-ticket items alongside low-ticket products allows for building a reputation as a reliable dropshipper. By offering high-quality, high-priced items, customers perceive the store as trustworthy, reliable, and professional.
Secondly, integrating high-ticket items can increase dropshipping sales opportunities. While low-ticket products may attract a larger customer base due to their affordability, high-ticket items appeal to customers willing to invest in more expensive items.
So, by offering a wide range of products, your store caters to different customer preferences and increases the chances of capturing sales from various price ranges.
Hence, if you want to succeed in this, you can consider utilizing methods like Facebook ads, Google Ads, and Search Engine Optimization to effectively market your high-ticket products and attract potential customers.
Find winning dropshipping products & spy on your competitors
Minea analyses all online advertising to help you find the best products to launch, and the best creatives in your niche in just a few clicks.
Use coupon: DROPSHIPPING30 and get a 30% discount
💡Try Minea For Free
The Bottom Line
Becoming a Dropshipper isn't an easy task. Selling high ticket dropshipping products is making the journey even harder.
But, once you find your winning products, and find reliable dropshipping suppliers you are good to go! Also, developing a successful marketing strategy is equally important.
So, in this A to Z guide, you can learn everything you need to know in order to start and grow your high ticket dropshipping business. So, collect your info & START!
Looking to create a better E-commerce Customer Journey Map? Check this out.