Dropshipping Christmas Products: What To Sell For The Season?
by
Martin -
Martin is an agency owner and SaaS projects maker. His work is featured in the leading ecommerce brands, magazines and podcasts. Talks about Marketing, Business Development, and Growth Hacking!
CO-founder at Dropshipping.com
Let's start with a bold fact: Now is the best time to start dropshipping Christmas products.
For many people around the world, Christmas is the best time of the year. And for them, Christmas is definitely a time of celebration and goodness.
From watching festive movies to decorating the house, there is no wrong way to celebrate the holiday. The act of buying presents for family and friends and getting every inch of the house into the holiday spirit is something everyone looks forward to.
And all indications point to a healthy holiday season in terms of profitability and revenue. This is good news for e-commerce entrepreneurs and dropshipping store owners like yourself.
So, before browsing our list of the best dropshipping products for Christmas, it is important to analyze consumer behavior globally during the festive season.
Global consumer behavior during the festive season
In most countries worldwide, Christmas product retail sales follow a predictable pattern.
Namely, Christmas products are perfect for sales during the festive season. This is the time of the year when people get together, enjoy some precious family time, and spend money.
Before the festive season, the demand for Christmas-specific items increases. But when the holiday season ends, the demand for such products dramatically decreases. If you need proof of this, take a look at the picture below.
The graph above shows the volume of searches for the keyword "Christmas products" within the past 5 years.
But as a dropshipper looking to sell dropshipping Christmas products, you may also want to know which countries spend the most for the holiday season.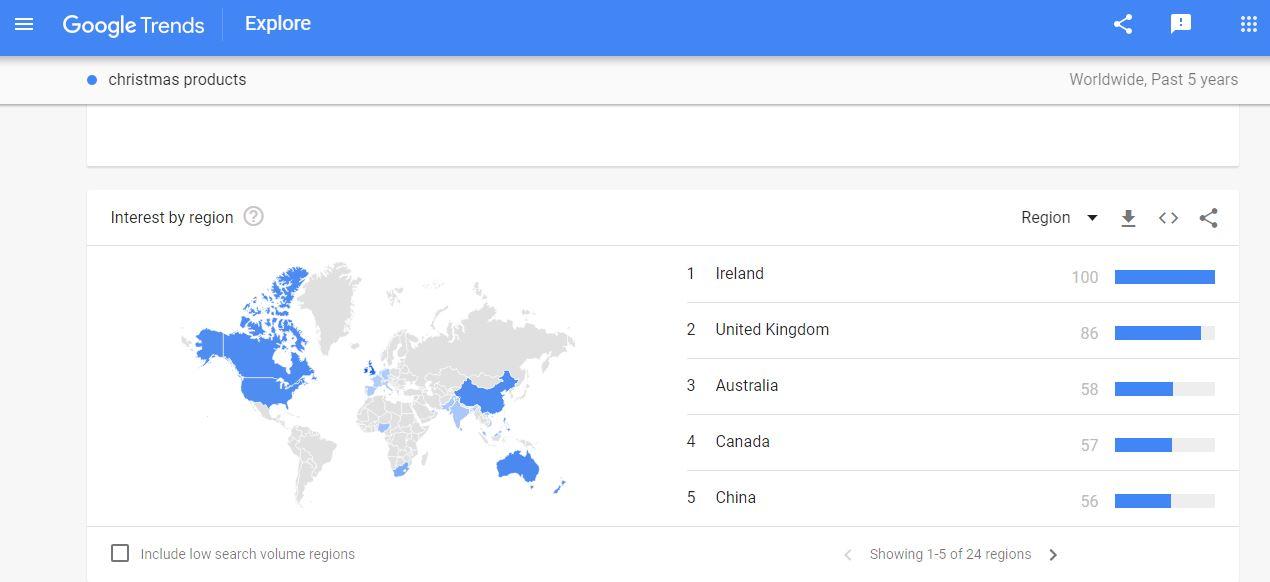 As you can see, according to Google Trends, the keyword "Christmas products" is most frequently searched in many countries worldwide, such as the United States, Ireland, the United Kingdom, Australia, Canada, etc.
Learn how to use Google Trends as a dropshipper, when searching for your next winning product.
Learn more about Dropshipping in the USA.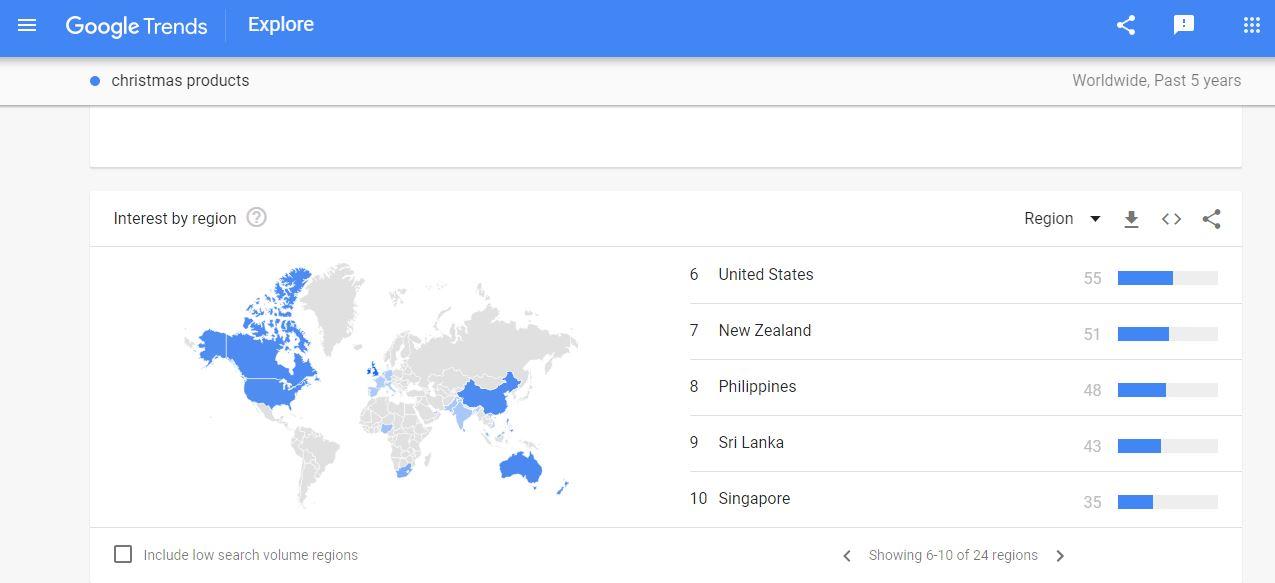 This may suggest that the Christmas shopping season is a massive spending period in these countries. And these nations may pride themselves on having the biggest Christmas budgets in the world.
Also, according to Statista, the practice of purchasing gifts and holiday-specific products online has a strong presence in the United States and Europe, especially the United Kingdom.
Here's the extended list of the best dropshipping suppliers in Europe.
Lifetime deal: Get all-access to everything on Dropshipping.com
Access all DSCOM features, resources, courses, live workshops, discounts, winning products, weekly deep dives, directories and all future updates under all-in-one dropshipping HUB.
DROPSHIPPING IS A REAL BUSINESS, DON'T DO IT ALONE. 4553 MEMBERS ALREADY JOINED. YOU CAN PAY OFF YOUR SMALL INVESTMENT WITH JUST 2 SALES ON YOUR STORE.
Grab the deal before it's gone
How to find winning dropshipping Christmas products for your online store
Christmas is coming soon, and you can't wait to gear up for the busiest time of the year, right? However, not all Christmas products are good products to sell online.
Therefore, you need to find the right dropshipping Christmas products for your online store. Simply put, you need to find products that have a high potential for this Christmas season.
You can do that as long as you use some of the best dropshipping product research tools. By using these tools, you can collect relevant information regarding consumer preferences and product demand.
Also, it never hurts to check which promotions and sales worked best through the last holiday season and keep those in mind for this season.
But to make things easier, we have created a list of the best dropshipping products to sell during the festive season.
10 best dropshipping products for Christmas
Check out our list of winning dropshipping products to get ideas for what to sell during the holiday season.
1. Christmas Glasses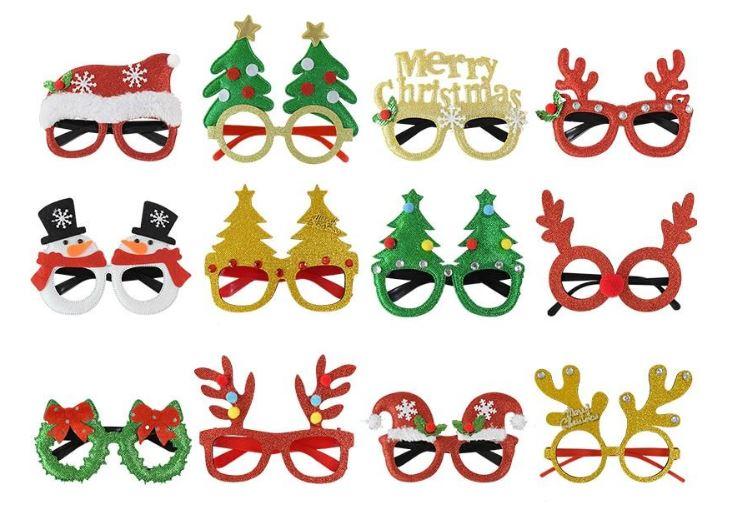 Featuring unique festive designs, these Christmas lensless glasses are so fun and playful. Both adults and kids love them. Everyone will be ready for a good time when given a pair of these glasses during the Christmas celebration.
Not only are they inexpensive, but they can also help your customers get into the holiday spirit.
2. Christmas-Themed Carpet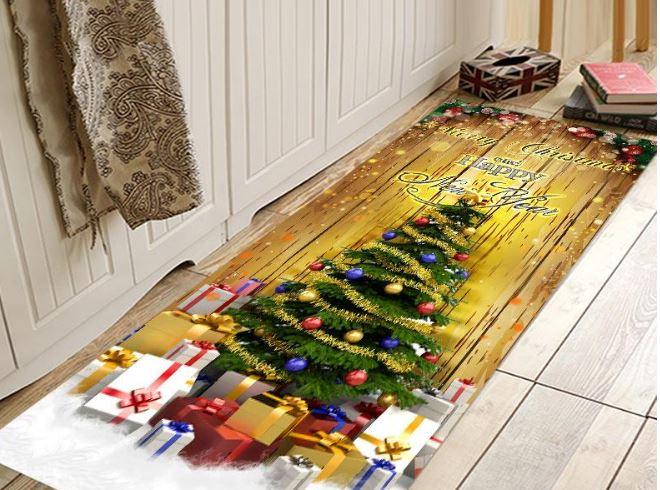 Christmas-themed carpets are some of the best dropshipping Christmas products. They are functional, yet decorative items that can inject playful vibes into any Christmas décor.
Customers know that these carpets are a simple and affordable way to infuse some festive cheer into their homes during the festive season. That's why the idea of including them in your product portfolio is worth considering.
3. Christmas Drawstring Gift Bags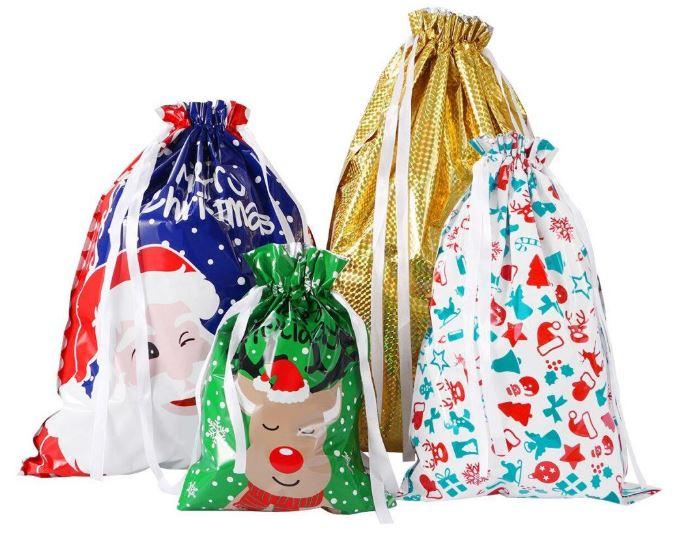 The practice of Christmas gift-giving officially begins in December. And those who have the holidays on their minds begin their holiday gift shopping earlier.
However, not everyone can wow their loved ones with their impressive wrapping skills. For some people, finding the ideal presents is not hard; wrapping them is the challenging part.
So, they are looking for simple solutions to wrap their gifts. And Christmas drawstring gift bags are what these people are after. Why? Because these bags are a quick and simple solution to their gift-wrapping dilemma.
4. Christmas Fairy Lights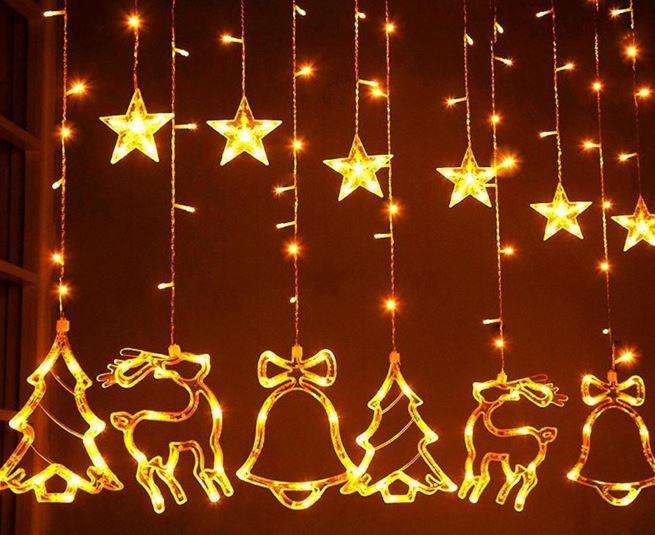 Many people find themselves counting down the days until their Christmas lights are lit up. For them, the first task this holiday season will be to hang their Christmas lights.
So, it comes as no surprise that Christmas fairy lights are so popular dropshipping Christmas products. And they do bring glimmering warmth to the holiday season, no matter where they are hanged – in a backyard, a restaurant, or really anywhere else.
5. Christmas Window Clings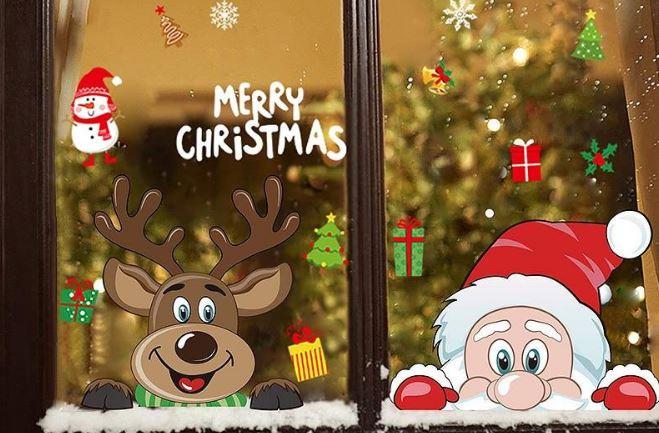 These window clings are also some of the best and most popular dropshipping Christmas products.
Customers love them as they will have the interior of their homes looking holiday-ready. Aside from helping customers create vibrant Christmas window art, window clings can be removed instantly without leaving any residue.
These products are a great option to consider when you want to add top-selling, yet inexpensive items to your dropshipping store.
6. Christmas Knitted Sweaters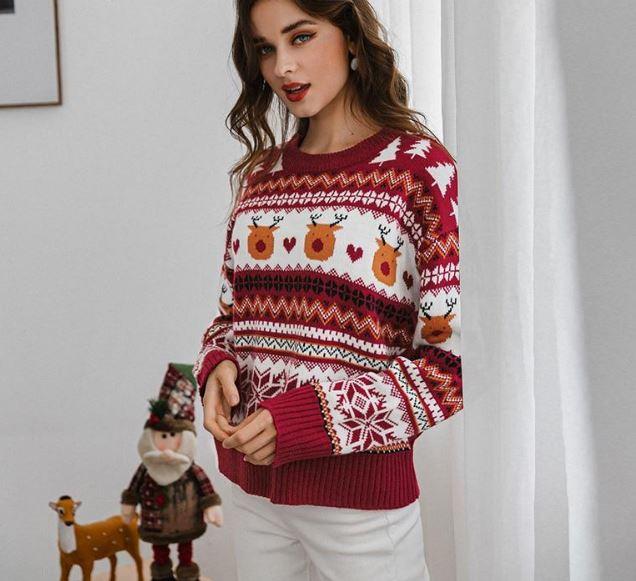 Christmas gives people the perfect excuse to dress up and have fun.
A firm favorite among young people, Christmas knitted sweaters are a top trend for the holiday season. They have become Christmas' most coveted knitwear trend. And they are some of the most common wardrobe items for both men and women during the holidays.
Want to sell these dropshipping Christmas products to your customers? If so, you will let your customers cozy up in these warm sweaters while listening to the greatest holiday classics or having a festive brunch or dinner with their besties.
7. Minimal Wooden Christmas Pendants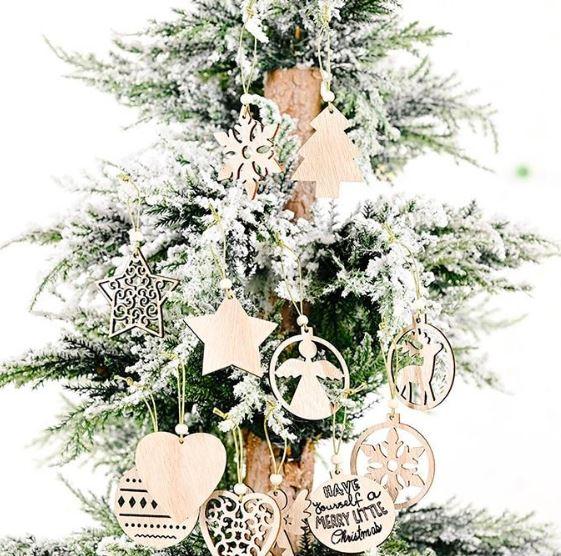 Christmas, for the average person, conjures images of a giant Christmas tree standing next to a fireplace.
With visions of stunning Christmas trees dancing in everyone's heads, let's take a moment to see what makes them so amazing. Perhaps it is the small wooden decorative ornaments that add the final touch to the holiday setup.
They look gorgeous on any Christmas tree. Plus, they are gaining popularity nowadays. So, we have added them to our list of the best items to sell during the holiday season.
8. Christmas Tree Pet Kennel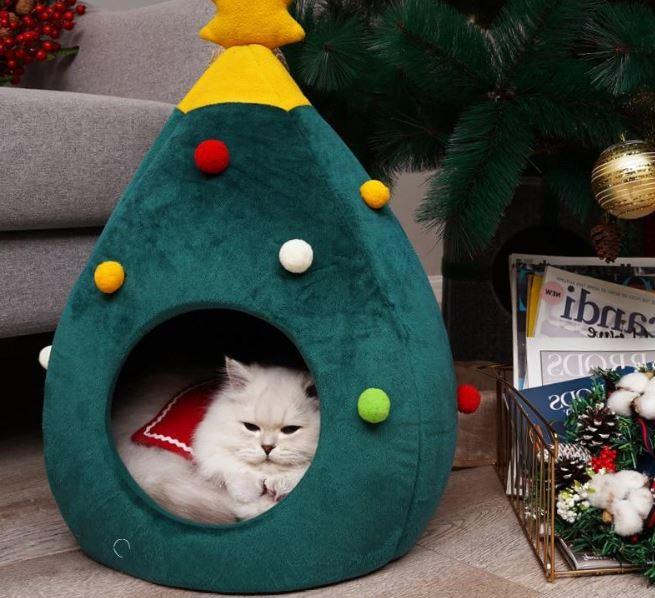 Who says pets can't celebrate the holidays? As mentioned above, people tend to spend a lot of money during that time of year.
Coupled with the knowledge that the pet industry is booming, especially in the United States, this item may be a real winner during the Christmas season.
It serves as a safe place for pets to rest and feel protected. And both pet parents and their beloved pets will like this product.
9. Christmas Wine Bottle Covers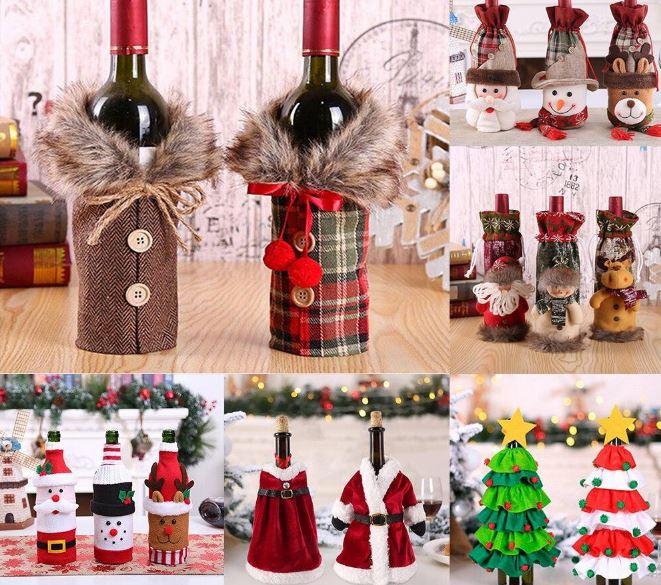 Christmas wine bottle covers are awesome dropshipping Christmas products, as well. They are available in many different patterns and materials.
And your customers and their guests will love this addition to the Christmas wine bottle. Plus, these products also make great Christmas gifts.
What a simple way to dress up a wine bottle, right?
10. Christmas Design Engraved Rolling Pin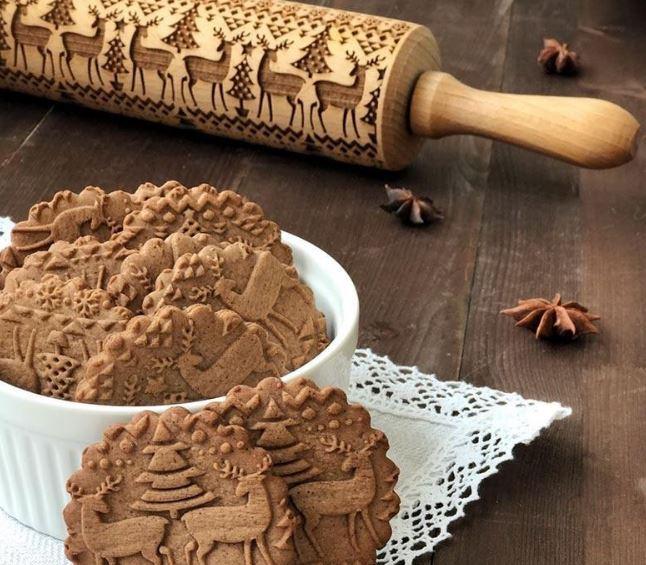 This Christmas-themed rolling pin has been growing in popularity for a few years now, proving it could have a high potential for this Christmas season.
Plus, it is a unique product because of its engraved Christmas patterns. Thus, it can be great for families with kids. Kids can embed shapes like Christmas trees and reindeers in their Christmas cookies.
And, of course, this product can also be a really nice gift for family and friends.
4 tips on how to increase sales when dropshipping Christmas products
1. Plan ahead and start your marketing campaign early
When dropshipping Christmas products, the main culprit of a failed marketing campaign is getting a late start.
We are not here to instill panic. However, we want you to understand that the earlier you start marketing your holiday-specific items, the better.
That way, you will have more time to plan out your actions if a certain scenario occurs.
2. Choose your suppliers wisely
Timely delivery from your dropshipping suppliers has never been more important. The main reason for this is that your suppliers can make or break your holiday sales.
You do not want your customers to receive their orders after Christmas, do you? This means that you need to choose your suppliers wisely if you are interested in dropshipping Christmas products.
If you are looking to source your dropshipping products from AliExpress, it is advisable to work with suppliers that offer fast shipping methods or have a warehouse in your target country. For more information on how to reduce AliExpress shipping times, read our previous article.
3. Decorate your website for Christmas
Prepare your dropshipping website for holiday customers. In other words, spread Christmas cheer through your website. But why should you do that?
The answer is simple – a revamped home page design can help you engage more visitors and get them to click the "Buy" button.
For example, consider welcoming your visitors with warm wishes for the holidays, switching to holiday-themed graphics and photos, using Christmas sliders, etc. Just make sure all this does not overwhelm your visitors and customers.
4. Create special Christmas offers
Dropshipping store owners share a common goal – to earn more money. So, you, as a dropshipper, may want to incorporate upselling and cross-selling techniques into your dropshipping marketing strategy.
For instance, create an offer that includes two or more Christmas products that can be purchased together. Also, do not forget to create a high-converting e-commerce landing page and write a short, attention-grabbing headline like this one, "Your Perfect Christmas Gift".
This will increase your chances of selling multiple items at once while intensifying the quest for Christmas gifts on the part of your customers.
Join the only community and resource hub you'll ever need to succeed with dropshipping
Find winning dropshipping products, learn marketing, download templates and engage with real dropshippers
Never pay for a "guru's" course again. See why 4543+ dropshippers joined us this year!
💡Try DSCOM Hub Now
Final thoughts
We hope we have answered your question, "What are the best dropshipping Christmas products to sell during the holidays?". But you should also follow our above-mentioned tips if you want to boost your sales when dropshipping holiday-specific items.