What Are The Most Common Pitfalls and Mistakes In Dropshipping?
by
Aleksandra -
Aleksandra teaches marketing and management at various levels in High School. She writes about marketing, the economics and logistics of the dropshipping business and ecommerce in general.
Chief of Content Marketing
Even the most seasoned online store owners commit dropshipping mistakes.
One of the main reasons why most dropshippers struggle with their businesses is simply because they do not know how to start and run a dropshipping business — the RIGHT way!
Another reason is that they are not careful enough. And they fail to realize or anticipate that the road ahead will be filled with bumps and humps.
In fact, being an online reseller and founding a successful dropshipping business is hard. It is a long and difficult road.
But, fortunately, many dropshipping mistakes are entirely avoidable. To help you steer clear of at least some of them, we have put together the most common dropshipping mistakes. Not to make you anxious, but to keep you aware of them. So, let's start!
10 Common Dropshipping Mistakes and How To Avoid Them
1. Choosing the Wrong Niche
Unluckily, many dropshipping entrepreneurs fail because of picking the wrong niche. But to prevent that, there are a couple of things to consider when you are choosing a niche for your dropshipping business:
💡 Tip: Learn How To Escape The Rat Race The Real Way? – Leaving The 9 To 5.
🔸 Do not select a niche that's too broad
Many aspiring dropshipping entrepreneurs tend to go into a broad niche, believing they will capture a big market. But the truth is the more specific the niche, the better.
By narrowing down your niche, you will be able to determine who your target audience is and focus on satisfying their specific needs.
👉 Also, read about the Best Dropshipping Products In Any Niche For Max Profits [UPDATED].
🔸 Figure out if there is a market for it
Being passionate about a certain niche is not enough (we wish it were!). You must ensure there is a need for it; otherwise, your activity will be a hobby, never growing into a profitable online business.
For this purpose, you can use tools like Google AdWords Keyword Planner and Google Trends.
Obviously, choosing the wrong niche is one of the mistakes to avoid when dropshipping.
What's more, this dropshipper presents her mistake of choosing not wrong products, and how this made her fail her dropshipping business. 👇
2. Having a Lack of Patience and Persistence
Many dropshippers expect fast results for minimal effort. Oftentimes, this is the reason for their failure.
However, you must work hard to build a successful dropshipping business. In case you want to earn $1 million in a month, then entering the dropshipping industry is not something you should be pursuing.
Remember that you must practice patience. And understand that you must wait some time to see results. So, be patient, keep moving forward, and success will follow.
💡 Tip: Listen to what this dropshipper has to say about his 13 fails with dropshipping, and what he learned. 👇
👉 Discover How Dropshipping Stores Lose Money? (A Guide To Win In 2024).
3. Selecting the Wrong Platform
One of the most common dropshipping mistakes entrepreneurs make is that they are using the wrong platform for their dropshipping stores.
But with so many e-commerce platforms being available, how do you select the right one – and not the wrong one?
The good news is that there are a few essential features to look for when selecting an e-commerce platform for your dropshipping store.
Firstly, choose a platform that's easy to navigate and simple to use if you are not tech-savvy.
Secondly, pick a platform with multiple payment gateways to process the payments in your store.
Thirdly, the platform you choose should offer flexible pricing. Try to get the best for your budget.
Finally, decide on the plugins that will work best for you and make sure that all of them are easily integrated into one platform.
Customers love a smooth, seamless online shopping experience. Therefore, it is important to make sure that you are providing just that by using the right e-commerce platform.
Here are some dropshippers stories about using different platforms for dropshipping. 👇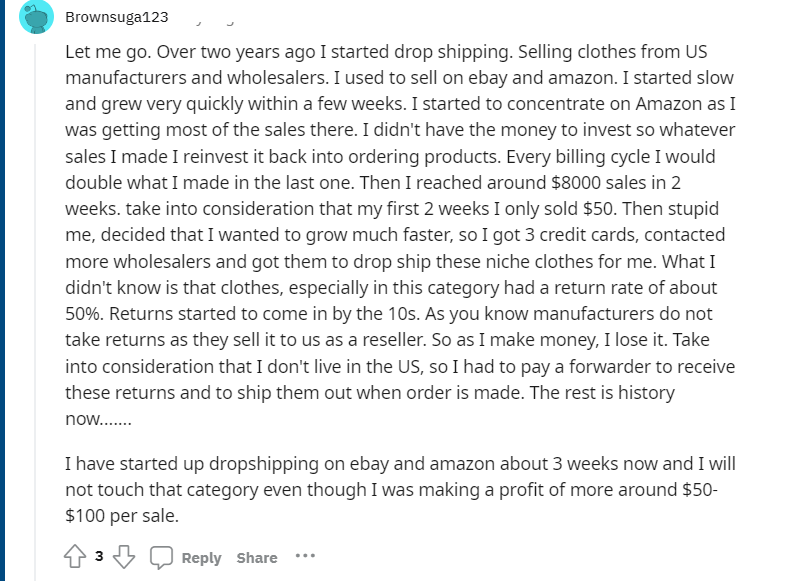 As dropshippers suggest, if you want to have a successful dropshipping business, choose your suppliers and platform wisely! 👇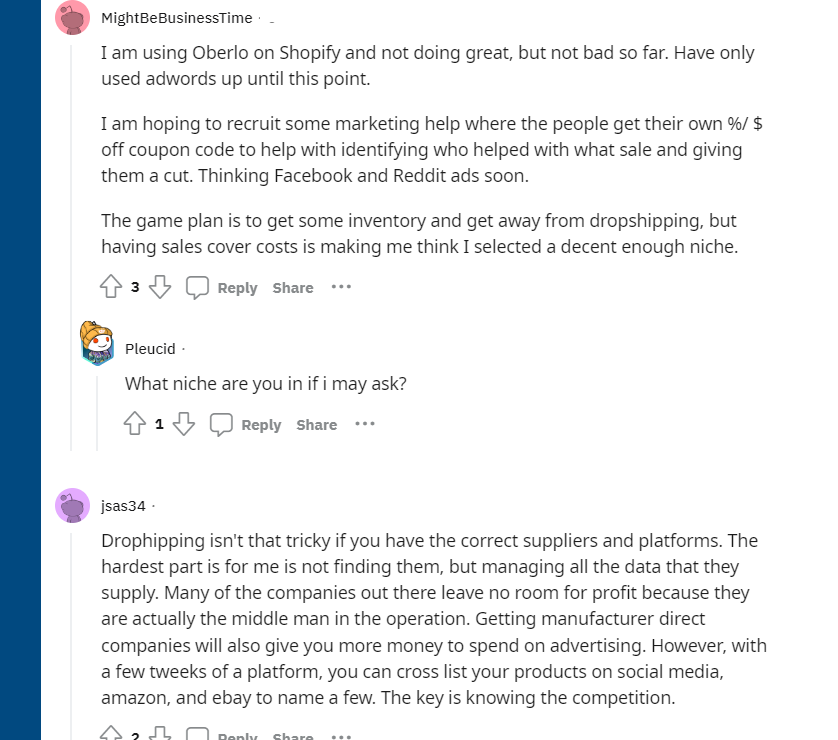 4. Working With the Wrong Dropshipping Supplier
This is also one of the mistakes to avoid when dropshipping. As we have already said, running a successful dropshipping business is hard. But why is it so?
Having to rely on dropshipping suppliers for order fulfillment is only part of the problem.
For instance, if your customer complains about the shipping time, refunds, or order processing, you cannot easily address and fix the problem. You cannot do so as it is not your supply chain.
Let's check on Marcelo's story about choosing the wrong dropshipping suppliers, and what this caused him.
My first f***up was to select a supplier whose quality was not very good, which caused me a lot of complaints and returns. I refunded any customers that complained, which took a big part of my profit, plus I wasn't feeling proud of what I was selling.

My second supplier's product quality was much better than the first one, and I realized the difference between the quality of the same product from different suppliers can be huge. I compared the same item from both suppliers and there was a clear difference between the two items.

My advice is to be sure to get the best quality for a reasonable price. Now, with my new supplier refunds have decreased, and I feel proud of what I sell.
In short, working with the wrong dropshipping supplier can contribute to an increase in customer complaints and return requests, eventually ruining your brand image.
That's why you should work with a legitimate, reliable supplier. But how do you know if a dropshipping supplier is reliable? You can find out that by doing your own research.
Here are the things to look for in a reliable dropshipping supplier:
A physical location (Any reliable dropshipping supplier should have a physical address for their warehouse);
A good reputation and a long history (Avoid working with a brand-new supplier who has no reputation at all);
Positive online reviews, including a good reputation for product quality and quick delivery;
Relevant contact information (Any trustworthy supplier should have a phone number, e-mail, etc. on their website. How can you contact them when a problem arises if there is no relevant contact information on their website?).
💡 Tip: Read about Dropshipping Scams & How To Avoid Them As a Beginner.
5. Not Developing a Proper Marketing Strategy
High competition is another part of the problem. In other words, it is what makes dropshipping difficult.
Many dropshippers "forget" that the competition in the dropshipping industry is intense. As a result, they tend to underestimate the importance of a proper marketing strategy for their dropshipping businesses. And this is one of the most common dropshipping mistakes.
For instance, read about how Chris Wane, a seasoned expert with Facebook ads, talks about his own dropshipping mistakes. 👇
Not long after I'd started making a decent amount of profit, but before I really truly understood Facebook ads completely, I decided to launch a brand new product first thing on a Saturday morning. I had 50x £50 a day ad sets, so I was spending a total of £2,500 per day in a test phase. Idiot!

My thought behind it was, "I know what I'm doing now, this product will be a winner. I just need to spend more and I will make more." How wrong I was…

To make matters worse, I was going on an all day bender for a friend's birthday so my plan was just check into it every now and then just to make sure it was going well and if it wasn't then I would just turn off the ad sets, no biggie!

Problem was that I got so carried away with the day (there was lots of beer), that I completely forgot to check my ads. The next day, when I woke up hungover and realized that I hadn't checked the account I felt sick.

In total I had spent over £3,100 on ads and I had only made 10 sales… a loss over £2,900.

I quickly learnt that spending more doesn't always equate to earning more. Luckily I had other products that were profitable but it still stung, a lot!

Moral of the story: don't launch expensive campaigns if you're going out drinking.
As you can see, not developing a proper marketing strategy is one of the mistakes to avoid when dropshipping.
The right marketing strategy should help your business reach its goals through digital marketing tactics, including:
6. Not Delivering Excellent Customer Service
Not only will you deal with high competition, but your customers will also have high expectations.
This means that failing to provide great customer service is one of the mistakes to avoid when dropshipping.
Specifically, as a dropshipping business owner, you are not responsible for doing certain things (no physical location, inventory, warehouse, shipping, or fulfillment).
But what should you do to stand out from your competition? The answer is simple – market your store and provide great customer service.
Unsurprisingly, providing great customer service makes customers feel important and appreciated.
And everyone wants to feel that way, right? So, put your customers first. And this will result in more sales and business growth.
In fact, customers listen to customers. And, with the rise of TikTok nowadays, videos go viral in seconds. For example, just try to type "bad customer service" on TikTok, and you will end up with dozens of customer stories. Next, check on the video views, and everything will be much clearer to you. You don't want to be on this list, do you?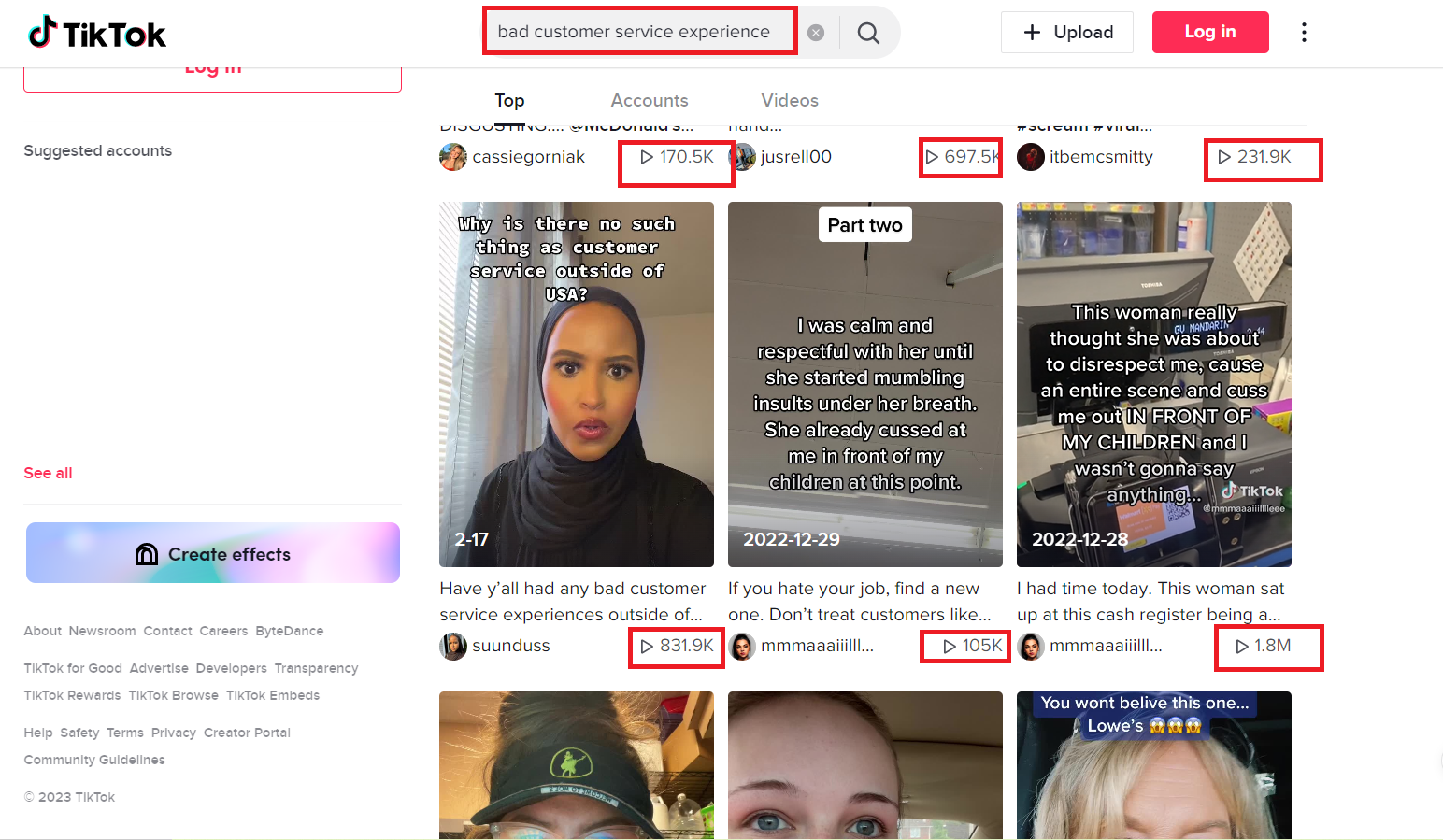 7. Not Setting Attainable Goals
Many new online store owners are enraptured by their "big idea" and, therefore, they make dropshipping mistakes.
However, you need to set realistic and attainable short- and long-term goals in order to achieve them successfully.
Approach your business with rational thoughts, carefully assessing every step you need to take to reach your goals.
You should not set a goal by saying, "I want to make $2 million annually." Try to be as realistic as you can and ensure your goals are clear and well-defined.
Yes, that's the reality! In fact, many dropshippers try to tell you to learn from your mistakes and make up your mind. 👇
8. Working Only By Yourself
Dropshipping can be an attractive business model for entrepreneurs looking to start an online store without having to deal with the hassle of inventory management or shipping.
However, one common mistake that new dropshippers make is trying to work alone without seeking any help or support. Thus, when you start boosting your sales, your tasks will arise too. You will need to take care of inventory management, order management, customer complaints and returns, and many more!
So, remember- you are not alone! So, don't hesitate to ask for help.
For example, this dropshipper is not ashamed to tell his story about his dropshipping pitfall. So, learn from it 👇
Also, here's a story of Emma Reid and her dropshipping mistakes. Basically, she devotes her Instagram account to showcasing all aspects of her dropshipping journey.👇
The time I took a week off and went to Bali, hands down. The universe must have wanted to teach me a lesson. Because the moment I landed, my ads started going bananas, and my sales were climbing to all-time highs. I was so unprepared for it. This was my first time scaling. I had no virtual assistant to answer the emails. So here I was sitting by the pool, Bintang beer in hand, trying to mash buttons on my laptop and fulfill all these orders. But it just wasn't happening – the wifi was terrible and my laptop was one of those thinkbook bricks that looked straight out of the 90s.

Making $8,000 a day sounds great until you realize your system can't handle it. I got so overwhelmed that I just deleted the Shopify app for the rest of the trip and pretended I didn't have a business. Once I was home, the damages were assessed and I spent five mind-numbing days in clean up mode. It drove me insane, fulfilling all the orders one-by-one, and answering all those customers.

If I could go back, I'd tell myself to phone a friend or maybe borrow someone's trained virtual assistant to handle it, or pay for my family to click the buttons. Hell, I'd even try to train my cat – that would be easy, he likes touching the keyboard already. Anything but doing it myself. Ideally though, I'd make sure the proper systems were in place before I even tried to scale. Lesson learned: Delegate before you accelerate.
There are various dropshipping platforms like Dropshipping.com that provide you with valuable information about every topic of dropshipping. What's more, they have a huge supplier base and trending products. So, help you get your mind right.
9. Long Checkout Process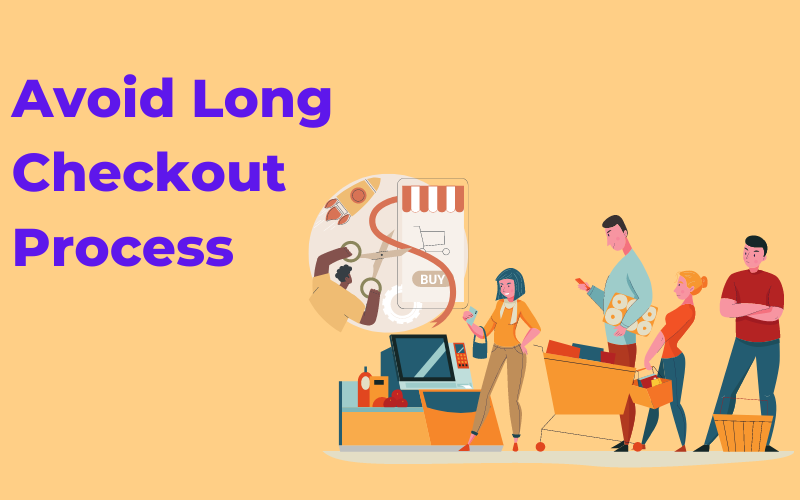 A long and complex checkout process can lead to customers abandoning their shopping carts. On the other hand, this will cause problems for dropshippers who need high sales volumes to make a profit. Likewise, bad website navigation can make it difficult for customers to find what they want, resulting in frustration and lost sales.
Here are some reasons why long checkout processes and bad navigation can be problematic:
Frustration: The long checkout process can frustrate customers, causing them to leave the website and abandon their carts.
Time-consuming: Customers often have limited time, and a long checkout process can waste their time and deter them from completing their purchase.
Technical Issues: A long checkout process increases the chance of technical issues, causing customers to lose confidence in the website and the business.
To prevent these issues, focus on creating a simple and streamlined checkout process with fewer steps to complete the purchase. Additionally, provide multiple payment options to make the process convenient for customers
👉 Check out the Top 11 Shopify Checkout Apps: How to Optimize Your Checkout Page?
10. Poor Dropshipping Store Navigation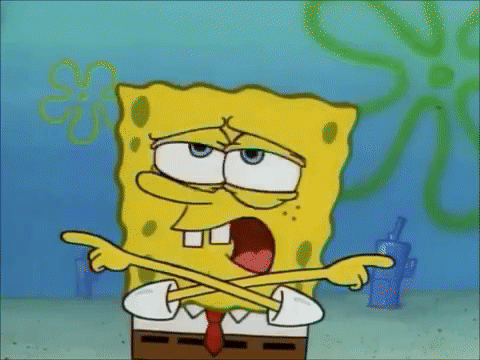 Imagine going into a brick-and-mortar supermarket, and you want to buy fruit. Where are you going to search? Hmm, we bet somewhere near the vegetables or other similar groceries?
Now, imagine that the fruit instead of there is placed somewhere between hygiene products. What would happen? You will probably think that there isn't any fruit. So, you will stop searching since you are wasting your time at the store, and not finding what you need.
Well, whether is a brick-and-mortar, or an online store, navigation is important! If customers are having a hard time finding what they need, they may abandon their shopping carts, leading to lower conversion rates. This can hurt your bottom line and make it more difficult to generate revenue.
What's worse, poor navigation can also negatively affect your search engine rankings. Search engines favor sites that are easy to navigate and provide a good user experience. If your store navigation is poor, it can hurt your SEO efforts and make it more difficult for potential customers to find you online.
So, make sure your customers find what they need from your store with ease. Thus, don't let them make a lot of clicks, or get lost somewhere between your dropshipping store categories. Also, don't forget to add the search bar, and breadcrumbs, or make your footer act as a sitemap! Also, keep your categories, and sub-categories well-organized and properly named.
💡 Tip: Check out the 13 Most Successful Shopify Dropshipping Store Examples.
Join the only community and resource hub you'll ever need to succeed with dropshipping
Find winning dropshipping products, learn marketing, download templates and engage with real dropshippers
Never pay for a "guru's" course again. See why 4543+ dropshippers joined us this year!
💡Try DSCOM Hub Now
Lifetime deal: Get all-access to everything on Dropshipping.com
Access all DSCOM features, resources, courses, live workshops, discounts, winning products, weekly deep dives, directories and all future updates under all-in-one dropshipping HUB.
DROPSHIPPING IS A REAL BUSINESS, DON'T DO IT ALONE. 4553 MEMBERS ALREADY JOINED. YOU CAN PAY OFF YOUR SMALL INVESTMENT WITH JUST 2 SALES ON YOUR STORE.
Grab the deal before it's gone
Final Thoughts – Will You Try to Avoid These Dropshipping Mistakes?
These are the most common dropshipping mistakes made by new online merchants. Furthermore, to ensure your business thrives, these are the mistakes to avoid when dropshipping.
Let us ask you something: Do you want to run your own business and be in control of how you spend your time? If the answer is yes, remember this:
Even if you make one of these dropshipping mistakes, try to learn your lesson from it. Do not give up! After all, only those who are brave enough will succeed.