As a dropshipping entrepreneur, your success relies heavily on the category-based markets where you decide to sell your products. 
This means that where you choose to sell your products will determine your audience and your overall success. 
Before you dive in, learn more about the concept of Reverse Dropshipping!
What are category-based markets?
To begin with, online marketplaces are e-commerce sites that connect online retailers with shoppers. They are divided into two main categories – generalized and specialized (category-based) markets. 
Unlike generalized online marketplaces like Amazon or AliExpress that sell general merchandise, category-based markets are focused on specific niches, ranging from clothing and electronics to toys and beauty products.
These dropshipping marketplaces solve real problems for target groups. 
In this article, we are going to discuss category-based markets and how to choose the best one for your dropshipping business.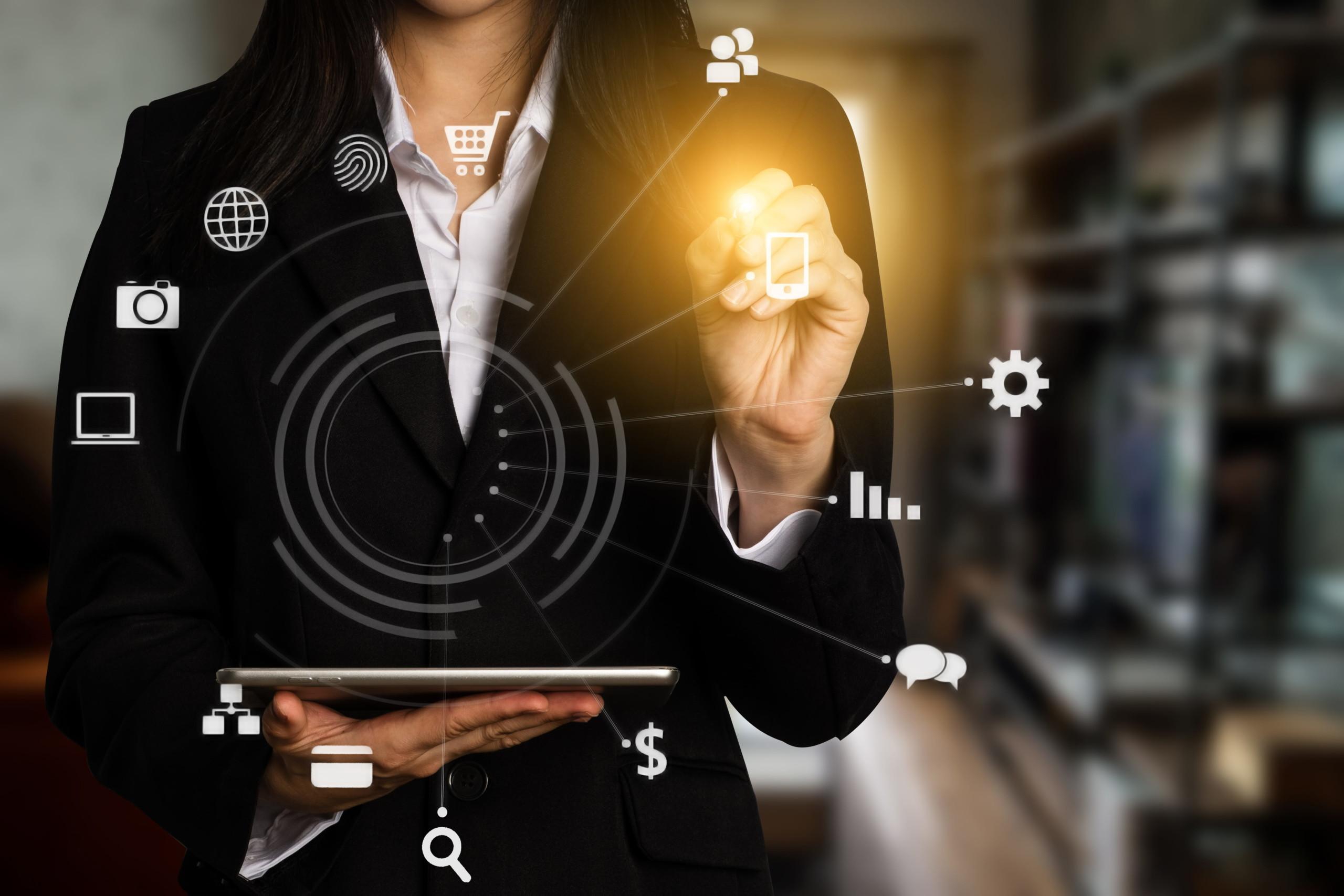 Discover top dropshipping suppliers of original US/EU products
You're 2 minutes away from building your ecommerce empire
No credit card required. No commitment.
Get started for free
Why should you sell your products on one of these dropshipping category-based markets?
You cannot be an expert in many things, right? It is simply impossible! So, spreading yourself too thin and selling many different types of products may not be a good idea. 
Instead, you should find one specific niche market that you can serve, focus on one customer base, and align closely with your customers.
You should concentrate your efforts on one area of expertise and connect with a focused and interested audience. 
And one way to do so is by selling your products on one of the category-based markets listed below. This can help you turn potential customers into actual ones and bring you prosperity.
Find winning dropshipping products & spy on your competitors
Minea analyses all online advertising to help you find the best products to launch, and the best creatives in your niche in just a few clicks.
Use coupon: DROPSHIPPING30 and get a 30% discount
💡Try Minea For Free
Top 7 category-based markets to sell your products
In the online retail space, there are hundreds of category-based markets or dropshipping channels. But we have compiled a list of the best ones. So, keep reading!
Industry/category: Luxury fashion 
This EU-based company is relatively new to the online marketplace scene, yet is doing incredibly well. 
In addition, it is the fastest-growing B2B marketplace for luxury clothing. With thousands of monthly visitors and more than 25,000 B2B annual transactions, this is one of the best dropshipping marketplaces for high-end fashion. 
Not only is BrandsGateway one of the best dropshipping channels for luxury clothing, but it is also a wholesale and dropshipping supplier of clothes and accessories from world-class brands and designers.
As you can see, BrandsGateway also offers dropshipping services, which means that you do not have to worry about any inventory. The company will ship the products directly to your customers. 
If you want to sell 100% authentic luxury clothing at reasonable prices to customers worldwide, then BrandsGateway may be the right choice for you. This marketplace can help your dropshipping business reach its full potential. 
To start selling on this marketplace and become part of the BrandsGateway family, fill out the application form. 
Industry/category: Electronics 
With headquarters in California, the U.S., and a global reach in South America, Europe, the Middle East, and the Asia-Pacific region, Newegg is a popular e-commerce marketplace catering exclusively to the technology niche. 
Find what are the best dropshipping suppliers from Australia.
Serving about 40 million customers in 20 countries worldwide, the marketplace earns industry-leading customer service ratings on a regular basis. 
To simplify your shipping, the company also offers fulfillment and dropshipping services. Like BrandsGateway, this company will also store your inventory and ship the orders directly to your customers. Because of this, Newegg is also a good example of an electronics dropshipping supplier.
Interested in selling computer hardware and electronic devices online and acquiring a loyal customer base? If so, you can apply here. 
Moreover, the company offers three seller plans such as:
Standard: $0 (5,000 listings);

Professional: $29.95 per month (10,000 listings);

Enterprise: $99.95 per month (Unlimited listings).
Industry/category: Furniture and home decor 
Wayfair is another US-based online marketplace, serving customers across the United States, Europe, and Canada. Since its inception in 2002, it has been the go-to destination for all things home.
When selling on Wayfair, you will not have to worry about driving traffic or setting up promotions. The marketplace will take care of all these things. 
Join its growing marketplace, where millions of customers are looking for things like furniture, bedding, rugs, home décor items, etc. Want to know the best part? The marketplace will not take a percentage of your sales. 
Industry/category: Fashion
Zalando is a German marketplace with operations now in 15 European countries. Furthermore, it has become one of the biggest category-based markets for footwear and clothing in Europe. By selling on this marketplace, you will access customers from 15 countries.
It is no secret that more than 20 million people visit the marketplace every month. Thus, if you are in the e-commerce fashion industry, Zalando is the marketplace that you need to be setting your sights on. 
The company is always open to cooperation. But keep in mind that it does not cooperate with online sellers that do not offer returns and free shipping.
Industry/category: Video games
One of the largest category-based markets for video games in the UK, GAME has become a staple of the British retail scene since its launch in 1992.
As a third-party seller, you can put your game catalog on sale on the marketplace. Your game catalog can include everything from new and pre-owned video games to other game-related items. 
Just remember that your products have to fall within the categories GAME handles and meet its requirements. Therefore, you should visit its website for more information.
Whether you are a newbie or you have been in the video game industry for a while, this marketplace is definitely well worth your time. 
Industry/category: Books
Established in 1998, IBS is an online bookstore and digital media store. As a pioneer of e-commerce in Italy, the company was the first to make an online purchase certified by credit card.
IBS has recently started operating as an online marketplace with a wide range of books, e-books, and media products. Compared to many of the dropshipping channels or dropshipping marketplaces on the list, IBS is the new kid on the block.
In addition, it prides itself on promoting culture in all its forms. So, why not start selling to an audience of nearly 5 million monthly visitors and promoting culture, as well?
Industry/category: Food and drink
Although category-based markets for food are rare, Yumbles is a popular specialized online marketplace in the UK. It is a perfect place for food enthusiasts looking for vegan & gluten-free food, chocolate & sweets, drinks, and more. 
But the online sellers on the marketplace can only sell to customers based in the UK. The main reason for this is the challenge of shipping perishable food internationally.
If your dropshipping business is in the food and drink sector, and you want to sell to conscious food eaters across the UK, then look no further than Yumbles! 
However, there is one thing you need to have in mind before selling on Yumbles. Once you make a sale, the marketplace will charge you a commission fee of 18%. 
Final thoughts 
These dropshipping marketplaces or dropshipping channels provide an easy and efficient way for online merchants and buyers to connect with each other. 
They are category-based markets, meaning that they are focused on specific niches and offer specific types of products. Due to this, not all of them can be the right fit for your dropshipping business.
So, you need to identify the best specialized online marketplace for your online venture, depending on your niche. You need to choose the one that holds the most promise for your products.