Dropshipping with AliExpress or going with AliExpress Alternatives? We have the answer.
First, let's make a strong line between Dropshipping and Dropsufing as a business models.
AliExpress is one of the most popular e-commerce retail giants in the world. The huge marketplace is owned by the Alibaba Group. Based in China, it links Chinese manufacturers with international customers.
Learn how to start dropshipping with our Ultimate Alibaba Dropshipping guide.
Unsurprisingly, many people use AliExpress for dropshipping. But not everyone has a great experience on the site. Some people are not satisfied with the shipping times, whereas others receive low-quality products.
If you are one of these people, we have got you covered. Just keep reading! Dropshipping without AliExpress is still possible.
In fact, there are numerous AliExpress alternatives for dropshippers that offer much better opportunities.
You can find the best products to ship from CJ Dropshipping, as the best alternative to AliExpress.
Why are people using AliExpress for dropshipping?
AliExpress is a large e-commerce marketplace with a database of hundreds of millions of products ready for sale. The products are divided into different categories including electronics, fashion, jewelry, beauty products, etc.
People use AliExpress for dropshipping because it is easy to use. Additionally, there is also no upfront fee or cost, so they can test out goods without a huge financial commitment.
Furthermore, a large number of sellers on this site have existing product images and descriptions their customers (resellers or dropshippers) can use in their stores.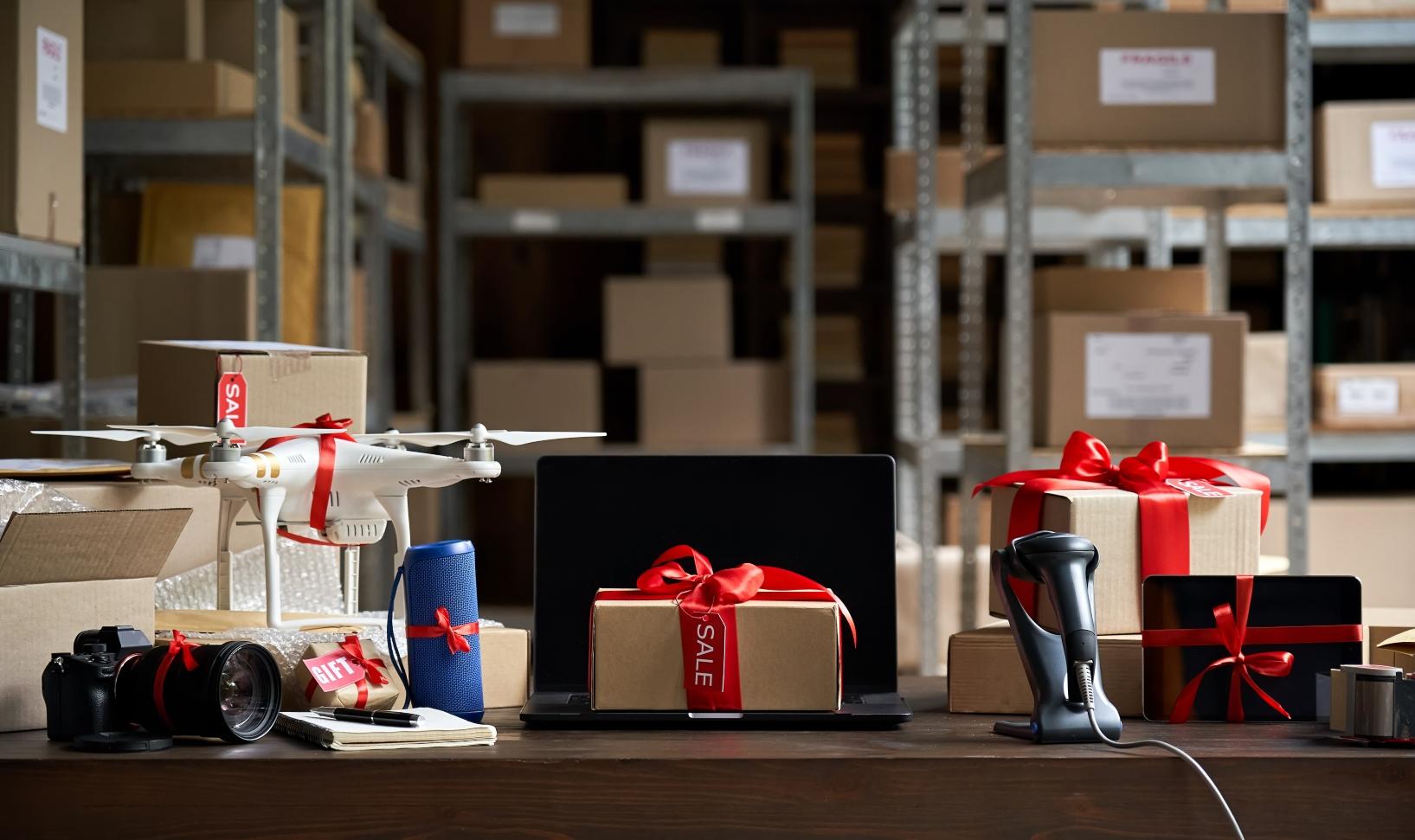 Resellers or dropshippers can import the product content from AliExpress directly to their stores, choosing from millions of different products right at their fingertips.
They can also set their prices and markups without having to worry about any minimum order quantity. The site also allows dropshippers to dropship products to any location in the world.
And perhaps the main reason why people use AliExpress for dropshipping is the low pricing.
Just to give you an idea of what this means, most of the vendors selling products on the site are located in China and source all of their merchandise directly from Chinese manufacturers.
Evidently, this is the reason for the low prices of AliExpress products.
Discover top dropshipping suppliers of original US/EU products
You're 2 minutes away from building your ecommerce empire
No credit card required. No commitment.
Get started for free
Reasons why AliExpress Dropshipping is not the only solution and marketplace
Here is why this site is not the only solution for your e-commerce business:
When it comes to AliExpress shipping, the usual shipping times differ a lot. It could be anything between two weeks or even two months. The shipping time depends on which country you are shipping to and which shipping method you select.
When you are using AliExpress for dropshipping, your customer will receive the order all the way from China. And the shipping time will take a couple of weeks up to two months.
Complicated refund/return process
Even though AliExpress protects customers with a rock-solid refund/return program, the return process can sometimes be almost impossible. Nobody really wants to send the defective product back to China and wait for a replacement.
Another important thing to point out here is that products might get damaged due to the long delivery process. Of course, this is not the suppliers' fault since they do not intentionally ship defective products.
There is a common perception that products on this site are not of good quality. Surely, there are some low-quality, knockoff products on AliExpress. But not each product on the site is of poor quality.
Many serious dropshipping entrepreneurs are aware of this, so they opt for dropshipping without AliExpress. They do not want anything to harm their business reputation.
Such scenarios are possible when using AliExpress for dropshipping. This may lead to frustrated customers. And you do not want that, right?
We are not trying to say that you should never use the site for dropshipping. What we want to say is that you have many other great options (trustworthy dropshipping suppliers) to take into account. 
Best AliExpress alternatives for dropshippers in 2023 (top global dropshipping suppliers)
If are looking for the best alternatives to AliExpress for your dropshipping business, we have some excellent options for you.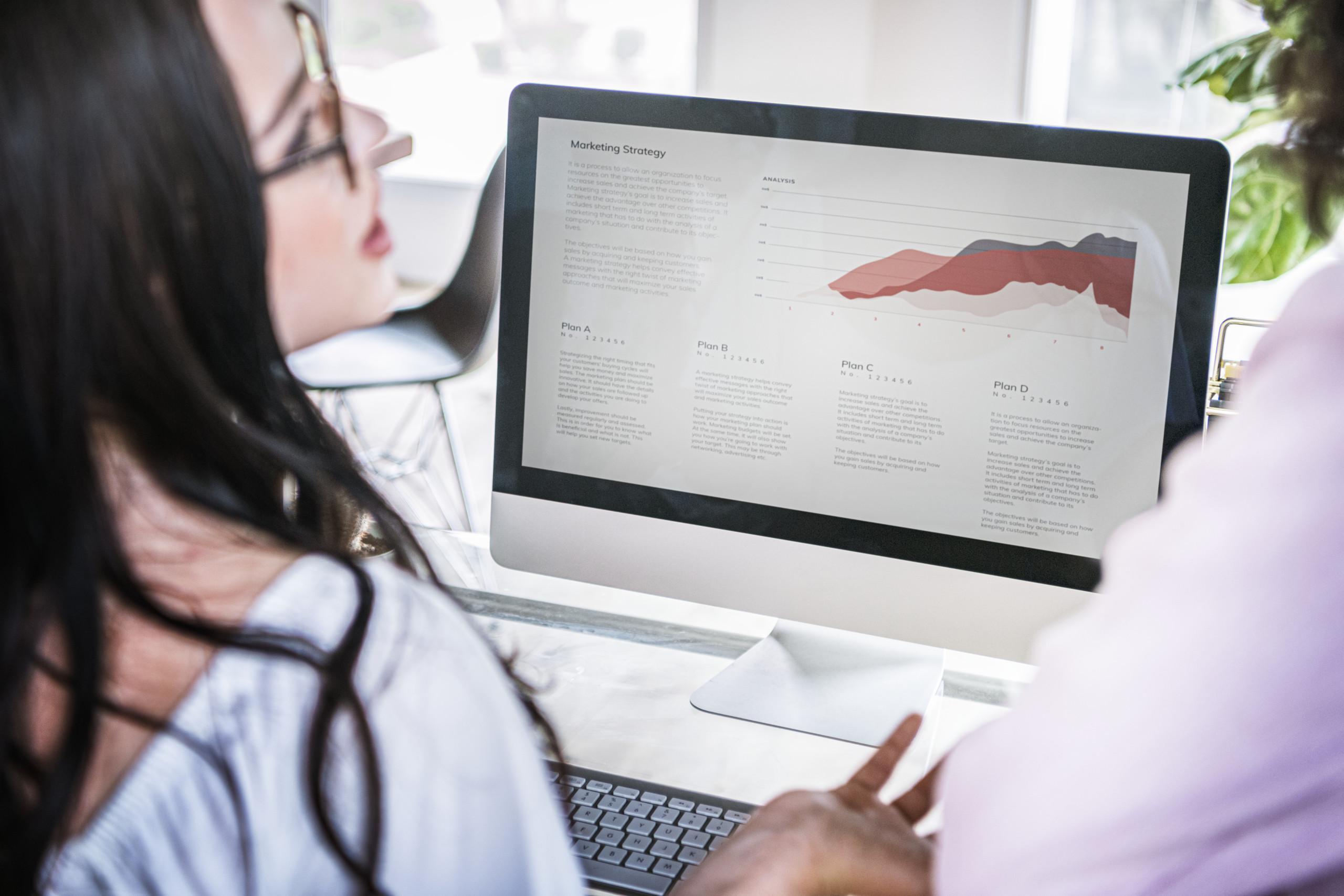 To help you out, we have rounded up a list of the best dropshipping suppliers in the world. Here is the list:
This is one of the best AliExpress alternatives for dropshippers in 2023. BrandsGateway is a top-rated dropshipping supplier of high-end clothing.
Known for providing designer apparel to clients worldwide, the company has a solid background as a luxury fashion pioneer in the industry.
Therefore, we can freely say that BrandsGateway is the global destination for high-end clothing from world-famous and sought-after luxury brands.
And what's the best thing about the company? It offers an exquisite selection of 90,000+ luxury pieces with discounts up to 90% and 5-day worldwide delivery. The site also has automated integration with Shopify and WooCommerce and no minimum order requirement.
Unquestionably, everyone loves a bit of luxury in their life. So if you want to enter the high-end fashion market, your idea deserves a quick realization.
Feel free to contact the supplier and encourage your customers to add finesse and flourish to their look and wardrobe!
Spocket is a great option for sourcing products from thousands of reliable dropshipping suppliers from Europe and the United States.
As the majority of suppliers on the site are based in Europe and the United States, shipping is fast and seamless.
Being integrated with WooCommerce, BigCommerce, Shopify, and Wix, this platform can easily sync with your dropshipping store. If you just want to browse Spocket's catalog of products, you can do so for free.
Check our comprehensive list where we compare the best Shopify alternatives for dropshipping.
New dropshipping entrepreneurs can start with a free 14-day trial. But after the free trial ends, you will have to pay for one of the plans (a Starter, Pro, or Empire) you have chosen.
Working with Spocket allows you to get discounts ranging from 30-40% on everything and earn higher margins on your sales.
Existing for nearly 20 years, Doba empowers online merchants and dropshipping suppliers of all sizes to easily connect and do business together.
What's so special about Doba? It has a supplier database of hundreds of viable and trusted dropshipping suppliers selling millions of products across multiple categories.
All the suppliers at Doba have to meet and withhold rigorous performance and technical standards.
Plus, the entire dropshipping process is automated here. This means that the platform does most of the hard work for you. If you are interested in dropshipping without AliExpress, Doba may be a great option for your business.
As a new Doba user, you have to undergo a registration procedure that involves a couple of steps. Apart from personal information, you also need to provide certain information about your business.
One of the oldest and most popular wholesale supplier directories in the world, Worldwide Brands has been operating since 1999. This is a US-based company and the vast majority of its dropshipping suppliers, wholesalers, and distributors are based in the US.
Needless to say, each supplier in the directory undergoes a strict verification process before they can offer their products. As a result, this enables you to work with certified suppliers.
Once you register as a member, you can get access to around 16 million items, ranging from consumer electronics and clothing to pet accessories and toys.
To get started with Worldwide Brands, you just have to sign up and pay a lifetime fee of $299. Then, you will have access to all features, including all the suppliers, comprehensive e-commerce educational materials, community forum, and customer support.
But in case you are not happy with the lifetime membership, you can cancel within two months and receive a full refund.
Yet another supplier directory on the list, Wholesale2B lists over 100 trustworthy suppliers offering 1.5 million products at competitive prices. This is also one of the most exceptional AliExpress alternatives for dropshippers.
Wholesale2B serves as a comprehensive all-in-one suite integrating various impressive dropshipping tools.
To be more specific, these tools cater to dropshipping entrepreneurs who want to sell from their own websites, those who run their stores on some of the major e-commerce platforms, and those who use marketplaces like eBay and Amazon. That being the case, there is actually something for everyone.
As a member, you can enjoy automated dropshipping solutions with unlimited order processing, all from one account. Sounds appealing, doesn't it?
A good alternative to AliExpress, SaleHoo offers an extensive directory for sourcing amazing products to resell online for great profits. It is a large directory with many dropshipping suppliers, manufacturers, liquidators, and wholesalers.
In its database of 1,000+ vetted dropshipping suppliers, you can absolutely find the one that suits your business needs. At SaleHoo, you will not have to worry about the trustworthiness of your suppliers.
However, that's not all SaleHoo has to offer. It also has a research lab called the SaleHoo Market Research Lab, which is an extraordinary and user-friendly market research tool for finding hot products.
Plus, it offers unlimited training to help you understand how to create, launch, and grow your dropshipping store on eBay, Amazon, Shopify, etc.
When it comes to pricing options, the current price of SaleHoo is either $127 for a lifetime membership or $67 for an annual membership.
Located in Florida, Inventory Source is a US-based company connecting resellers with dropshipping suppliers.
Why is Inventory Source on the list of the best AliExpress alternatives for dropshippers?
The company is listed here because it features a database of 4,000+ dropshipping and wholesale suppliers and 240+ pre-integrated dropshipping suppliers. It is the best choice for integrations and automation.
Moreover, Inventory Source is compatible with about 25 e-commerce platforms and marketplaces, including the most popular ones such as Amazon, eBay, Magento, BigCommerce, and Shopify. In addition, the company serves thousands of customers across many countries worldwide.
When it comes to pricing plans and options, Inventory Source offers three types of pricing plans. The first plan is the so-called Directory account for $0 per month, the second one is the Inventory Automation plan for $99 per month, and the third one is the Full Automation plan for $199 per month. 
This is not a comprehensive directory with many dropshipping suppliers, but rather a single supplier. Printful's unique feature is the ability to create high-quality custom and print-on-demand products like clothes for all ages, décor items, accessories, and more.
Furthermore, this company can help you turn your ideas into brands and products. And when a customer places an order through your online store, it will get sent automatically to this company for printing, packaging, and shipping.
The good news is that Printful does not have a minimum order requirement. This means that to work with this supplier, you are not obliged to order large quantities at once. Also, it is free to sign up with Printful and there is no subscription fee.
The supplier ships internationally and serves a large number of dropshippers worldwide. So if you want to specialize in this niche and start dropshipping without AliExpress, Printful may be your best bet.
Sup Dropshipping is an all-in-one dropshipping platform and it provides all around services of sourcing, quality checking, packaging, and shipping for dropshippers.
It is extremely friendly to new users and the whole dropshipping process can be done with just a few clicks.
It is integrated with Shopify, Woocommerce, Lazada and Shopee, so that you can authorize and synchronize your stores with them to make your business much easier.
Plus they have extremely dedicated agents that respond to your request right away!
Here's our complete Sup Dropshipping Review where you can find out if they are right for your dropshipping business.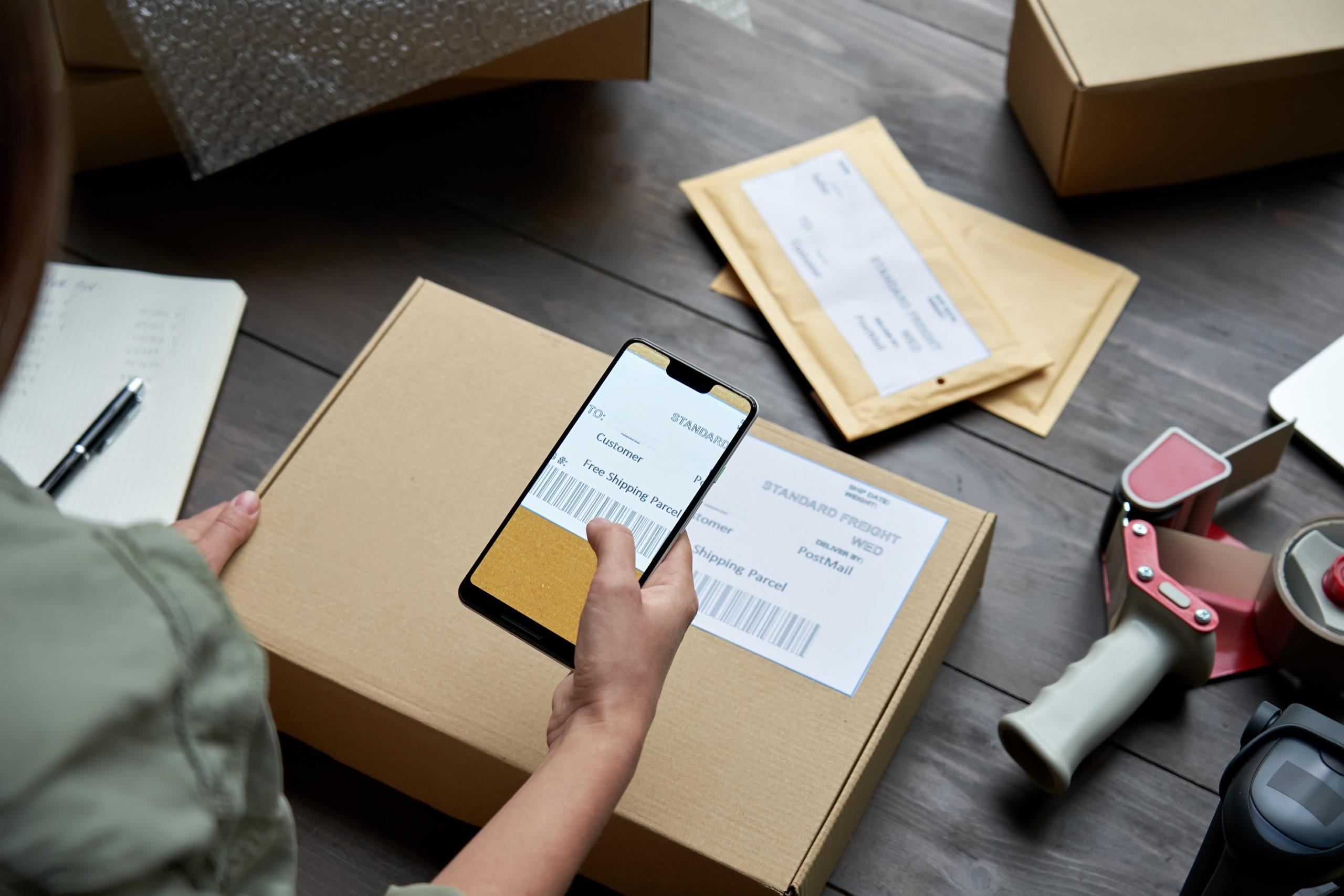 How to select the best supplier and make the right decision
Now that we have listed the best AliExpress alternatives for dropshippers, you, as a dropshipper, need to select the right supplier.
After all, when you are doing your best to get your business up and running, the last thing you need is an added source of stress due to an unreliable supplier. So it is important to expect a certain level of quality and proficiency from your suppliers.
As with any business decision, it is crucial to do your own research as well as learn more about the suppliers that you will work closely with.
Before committing to working with a supplier, make sure that you have answers to the following questions:
Where are they located?

What are the types of products that they are selling? Are these products of good quality?
Are their prices fair?
Do they have minimum order requirements, and if so, what are they?
Are they experienced in what they are doing?
What are the different shipping methods/solutions they have? Do they ship internationally? What are their shipping fees?
What are their payment options?
Do they have integrations with the e-commerce platform or marketplace that you are already using so that new orders are sent for fulfillment automatically?
What support do they offer (chat, e-mail, phone, etc.)?
Do they claim to be flexible?
Do their goals align with your own?
Where to find resources for dropshipping suppliers?
There is an absolute wealth of information available only on Dropshipping.com, from how to build a successful dropshipping business to how to find the right supplier.
If you need some extra options to consider before choosing the supplier for your dropshipping business, you can visit our dropshipping supplier directory that's free of charge.
The bottom line – Are you going with AliExpress Alternatives?
To sum up, not only is dropshipping without AliExpress possible but there are also many other AliExpress alternatives for dropshippers.
You can choose the best supplier for your online business from our list of top global dropshipping suppliers.
And if you are looking for some extra options, look no further than our above-mentioned free dropshipping supplier directory.
Just make sure you do your own research and learn more about the suppliers before committing to working with them!
Dominate The Ecommerce Space With Zendrop
Start your free dropshipping account and get access to 600K+ ready-to-ship products!
Upgrade to a paid plan for 50% OFF for 3 months → Use code: DROP350
Try Zendrop For Free
BONUS: Must-Check AliExpress Alternatives