Top 11 Dropshipping AliExpress Chrome Extensions
by
Aleksandra -
Aleksandra teaches marketing and management at various levels in High School. She writes about marketing, the economics and logistics of the dropshipping business and ecommerce in general.
Chief of Content Marketing
Have you heard about AliExpress Chrome Extensions? Or, as we recall, their secret weapon? Also, are you a dropshipping store owner seeking to optimize your AliExpress sourcing process?
Look no further!
This article provides valuable insights into the Top 11 Chrome extensions for AliExpress. Thus, with these extensions, you can streamline and enhance your sourcing process, making it easier and more efficient. Let's dive in!
Why Use AliExpress Chrome Extensions?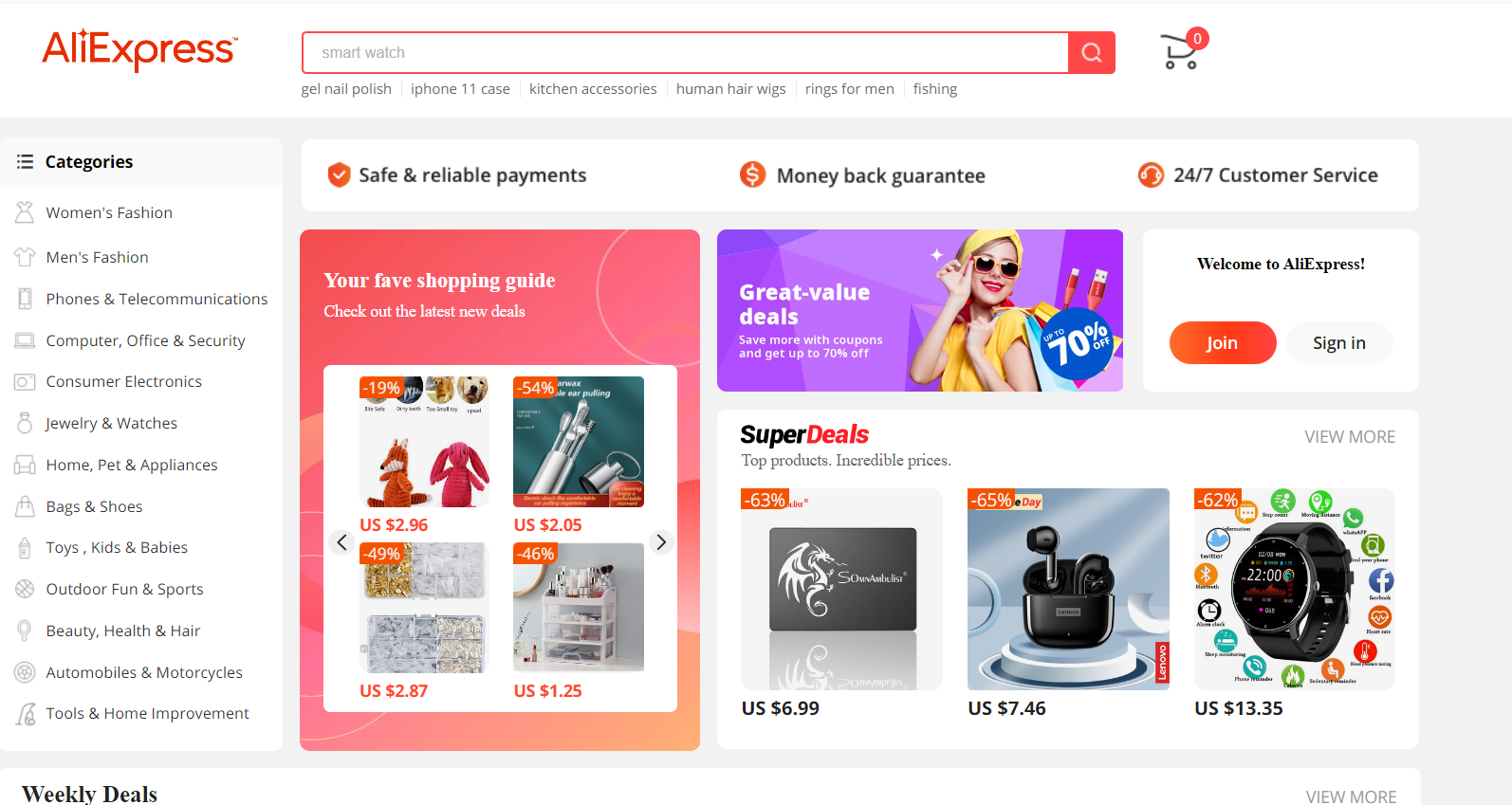 First and foremost, what is AliExpress? We are aware, you already know them very well! Who doesn't? But, the best part is that the platform offers an extensive range of products at affordable prices.
However, with millions of products listed on the platform, finding the right products to sell can be a daunting task. This is where AliExpress Chrome extensions come in handy.
Thus, AliExpress Chrome extensions provide a range of tools and features that can help you simplify your dropshipping business processes and improve performance.
So, if you are looking for a reason why you should use AliExpress Chrome extensions, here are some: 👇
Product research made easy
Many extensions provide in-depth data analysis, such as sales trends, pricing, and customer reviews
Time-saving automation
Better customer experience
Competitive edge
👉 Read about AliExpress Dropshipping: 101 Guide On How To Source From AliExpress.
Lifetime deal: Get all-access to everything on Dropshipping.com
Access all DSCOM features, resources, courses, live workshops, discounts, winning products, weekly deep dives, directories and all future updates under all-in-one dropshipping HUB.
DROPSHIPPING IS A REAL BUSINESS, DON'T DO IT ALONE. 4553 MEMBERS ALREADY JOINED. YOU CAN PAY OFF YOUR SMALL INVESTMENT WITH JUST 2 SALES ON YOUR STORE.
Grab the deal before it's gone
Top 11 AliExpress Chrome Extensions For Dropshipping
Before we dive in, we want to point out that all these AliExpress Chrome Extensions are FREE to install and use!
👉 Also, check out How to Integrate Dropshipping SaaS Tools In Your Ecom Business.
Now, let's start!
AliExpress Free Invoice Extension is a powerful tool that enables you to streamline your invoicing process. Thus, this extension allows you to create invoices quickly and easily, without the need for any additional software or tools.
The best part, it is completely free to download and use.
Furthermore, it is very easy to install and set up. So, all you have to do is visit the Chrome Web Store. Next, in the "search the store" bar write the extension name, and they will display the extension. 👇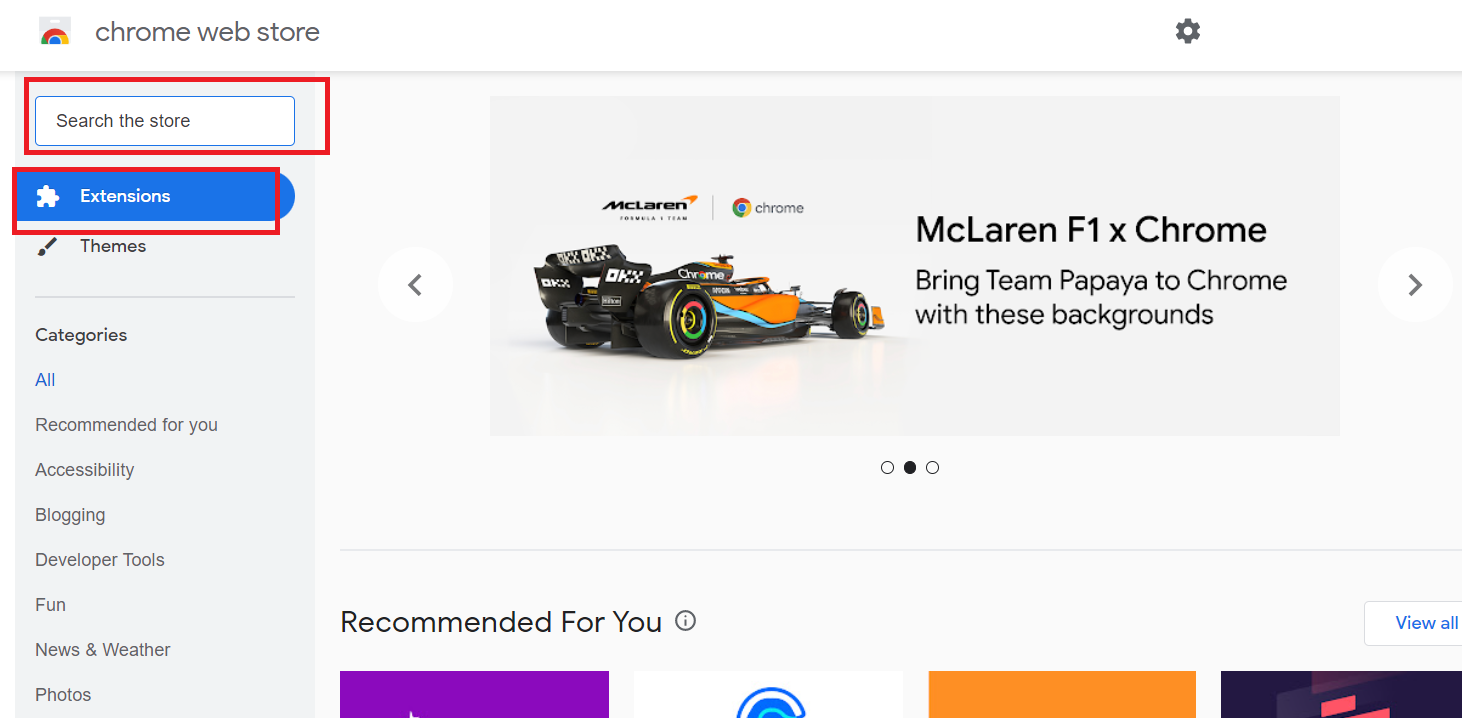 Once you are there, simply click on the "Add to Chrome" button. Once installed, users can quickly begin creating invoices and managing their billing process. 👇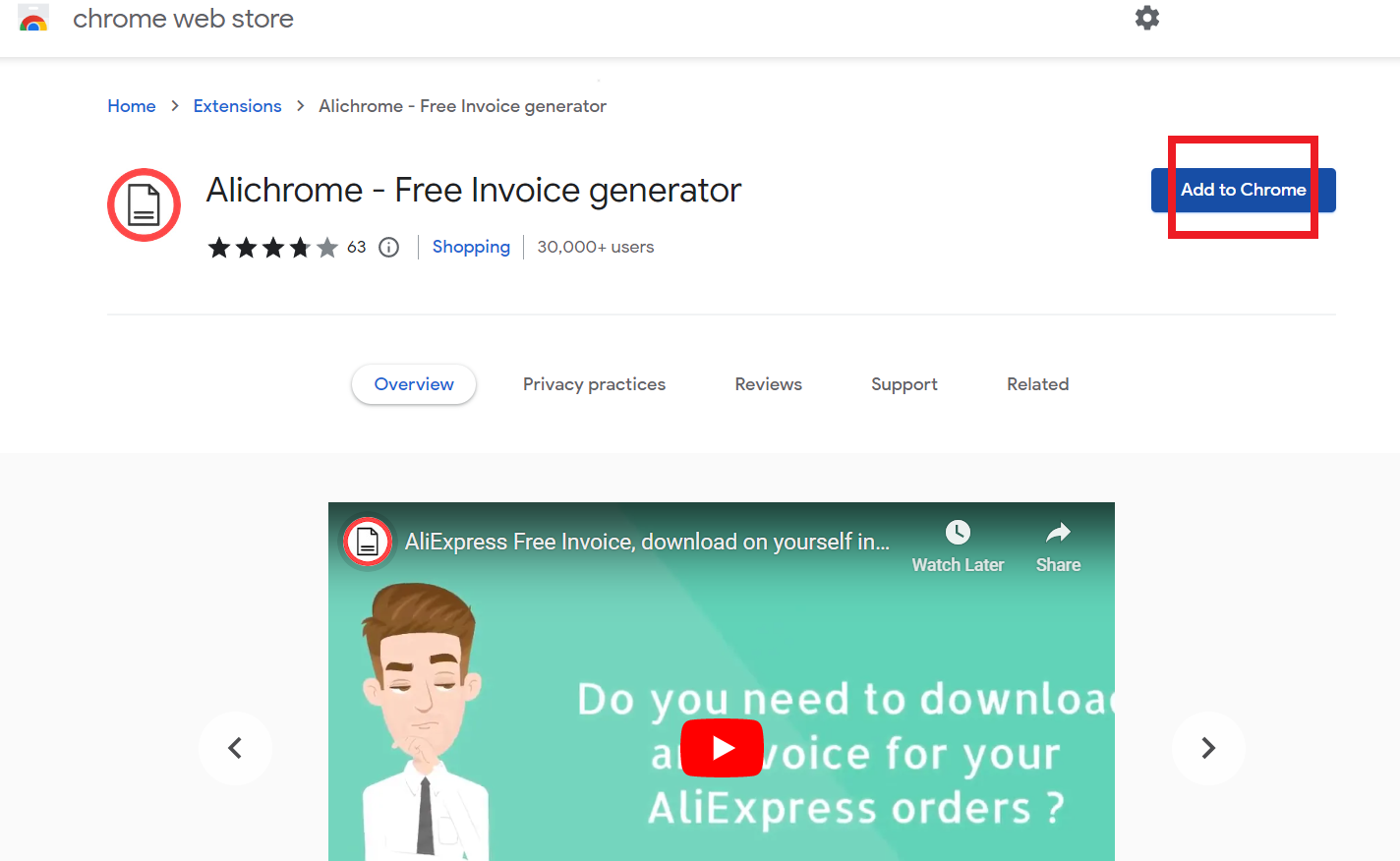 Next, go to your AliExpress orders, review your order details, and download the Invoice PDF. That's all! 👇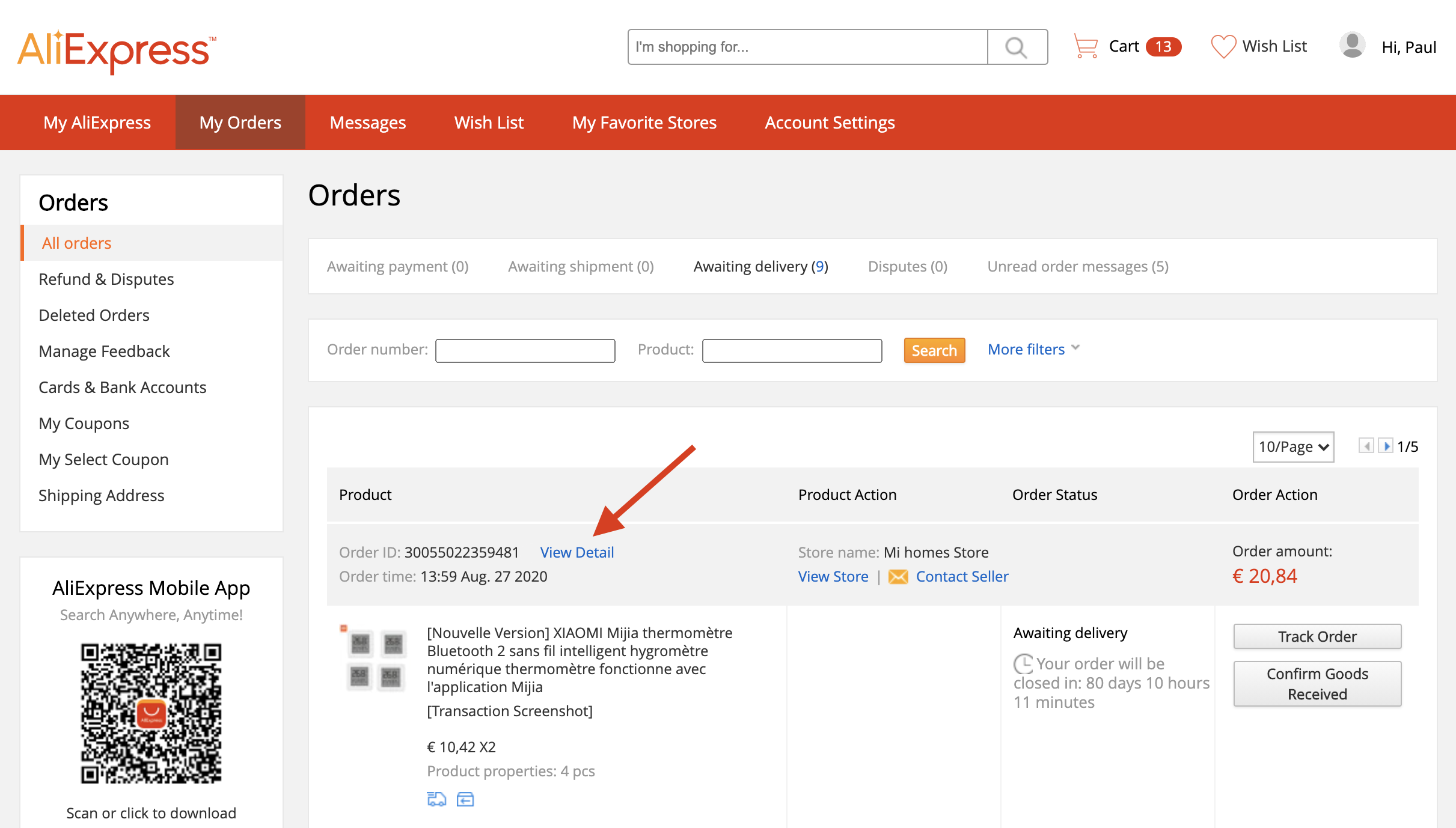 Moreover, with a user-friendly interface and helpful features like automatic invoice numbering and customizable templates. So, you can quickly create professional-looking invoices that are tailored to your dropshipping business needs.
2. AliExpress Search By Image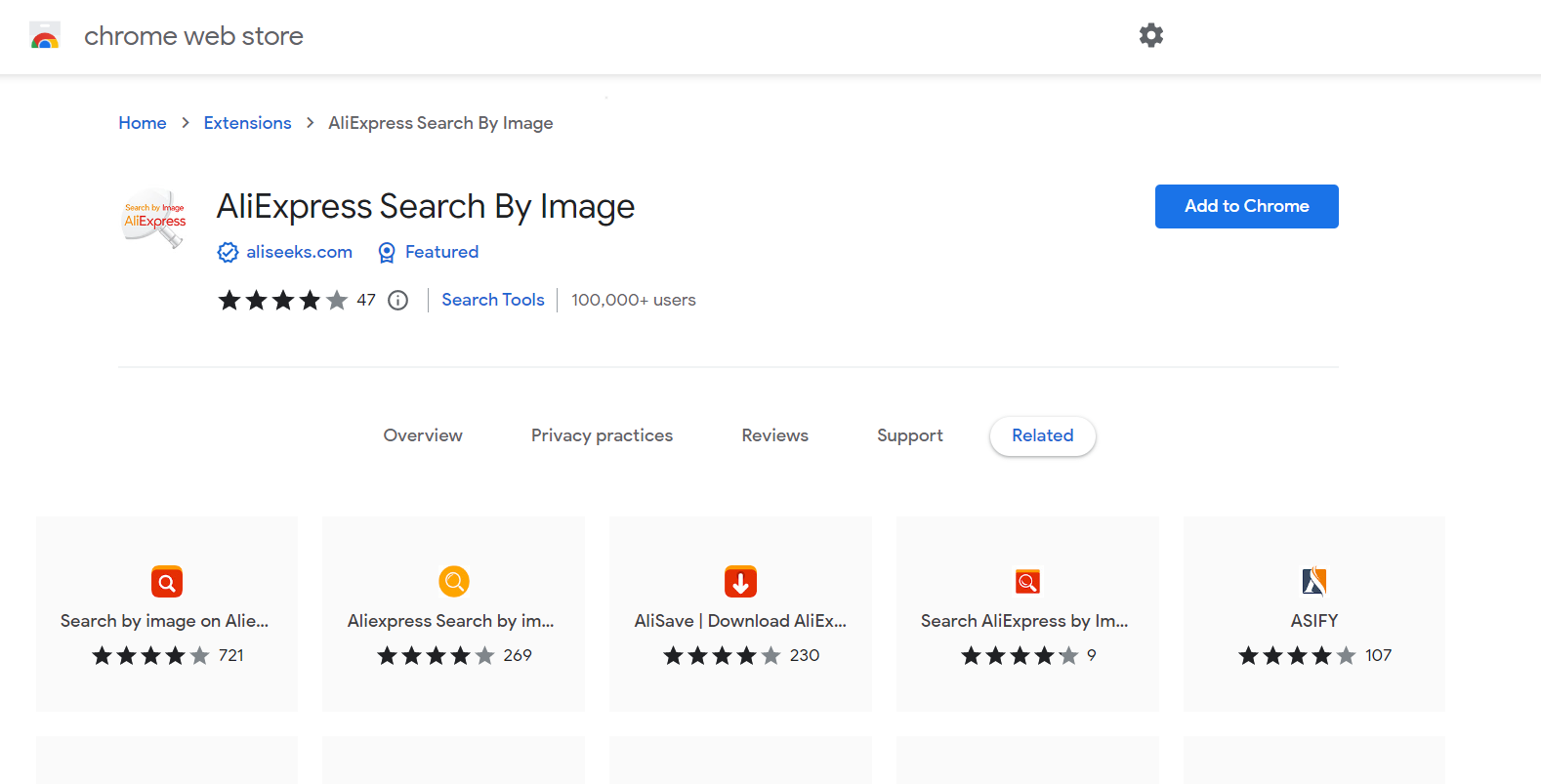 Imagine a world where shopping is as easy as a single click. Well, with the AliExpress Search by Image Extension, that world is now a reality. In fact, you no longer have to scour the internet for the perfect product.
Hence, with this AliExpress Chrome extensions, users can simply upload an image of a product they're interested in, and the search results will provide similar items available on the AliExpress marketplace.
Moreover, by using AliExpress Search By Image, you no longer have to rely solely on text-based searches or spend hours browsing through countless product listings. Instead, you can quickly and easily find what they need with just a few clicks.
How does it work?
Firstly, the installation and setup of this extension are exactly the same as on the previous one.
Also, with this revolutionary tool, you can simply right-click any image of a product you like on any website and click "Search AliExpress by Image."
Once clicked, the extension works its magic, redirecting you to a list of product results from AliExpress that perfectly match the image you selected. Accordingly, it's like having your very own personal shopping assistant at your fingertips, ready to help you find exactly what you're looking for in a matter of seconds.
Now, let's assume that I like to dropship this legging from GymShark.Thus, I just entered its website, and the next thing I do is use my right-click on the mouse. As you can see, here's my extension. 👇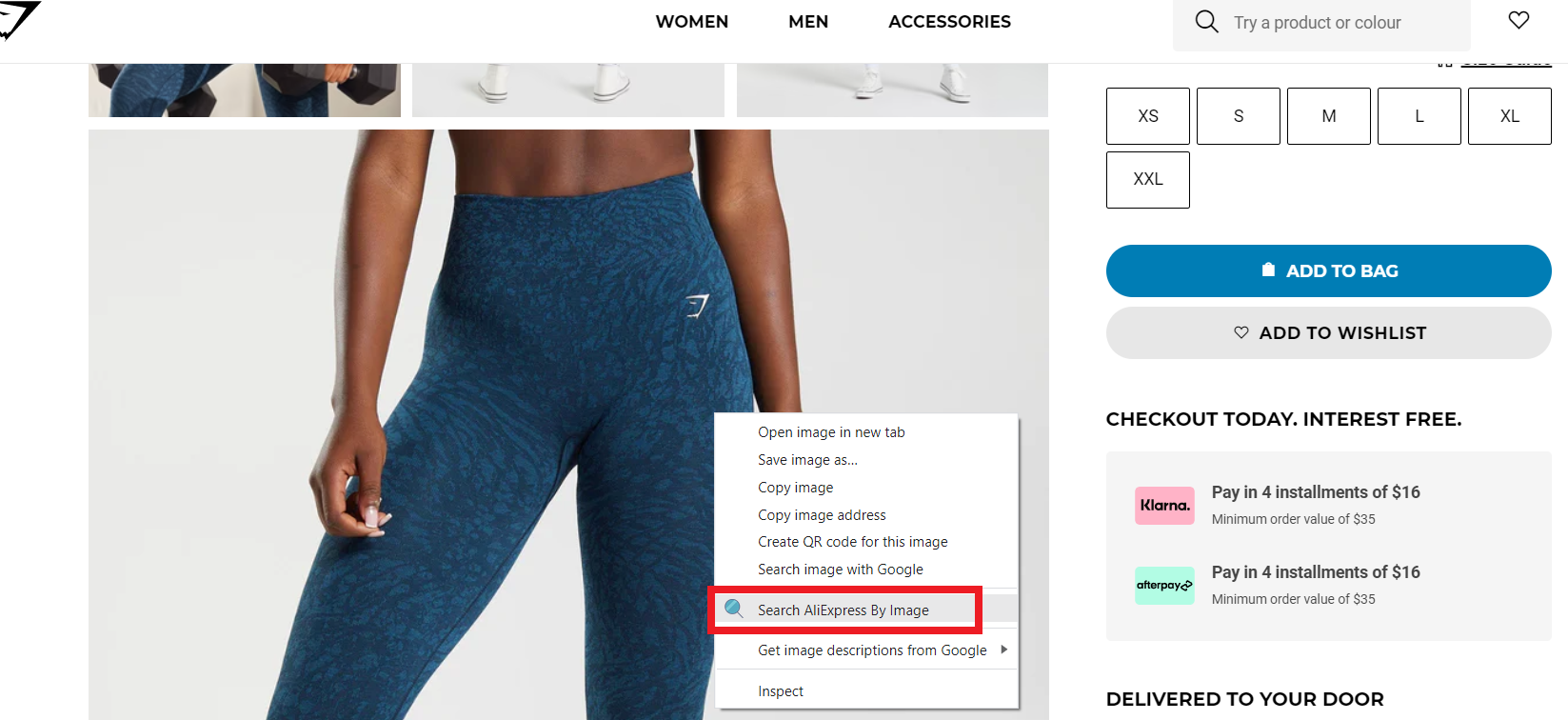 Next, I am redirected to the AliSeeks website, and I got my results! Also, just compare the pricing – a great opportunity for higher profits! 👇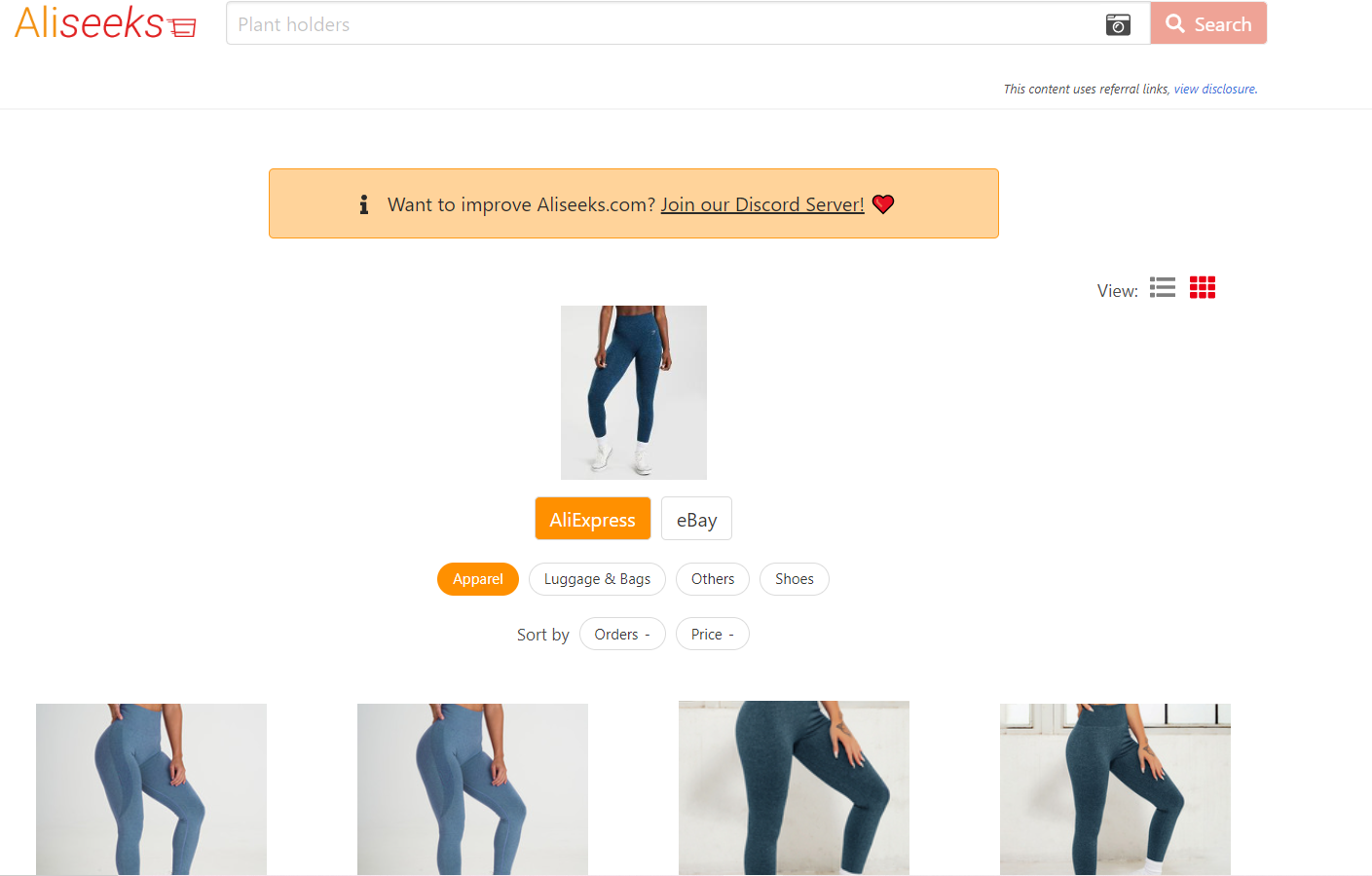 3. Up Assistant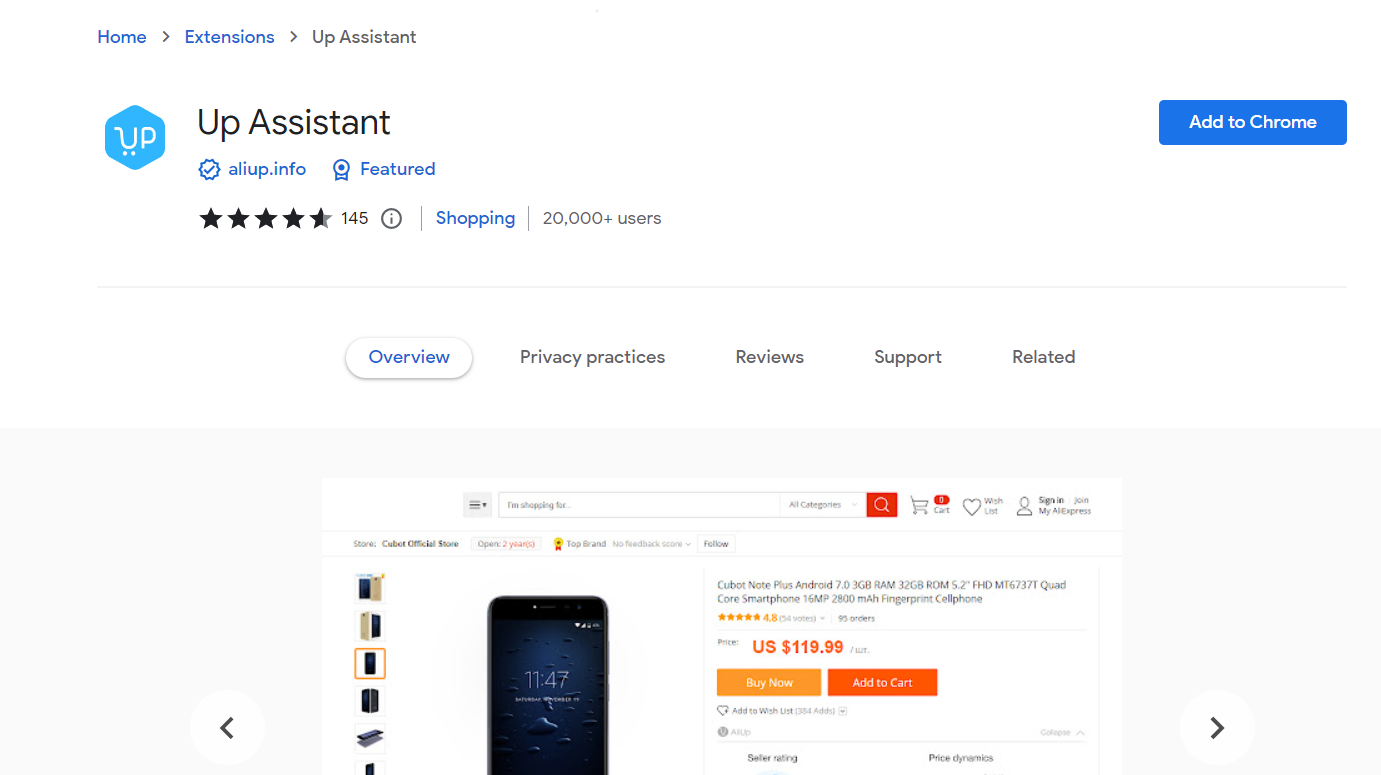 The AliExpress marketplace is a bustling hub of activity, with millions of sellers competing for attention from customers all around the world. But how can you know which sellers to trust? That's where Up Assistant comes in.
This innovative AliExpress Extensions Chrome takes a holistic approach to seller ratings, considering not only their feedback. Also, it includes other key metrics such as the length of time they've been on AliExpress and their communication skills with buyers.
Therefore, this tool provides a more accurate and complete rating that you can rely on when making purchasing decisions.
For example, let's do some research about dropshipping yoga mats.
So, once you've installed Up Assistant, you'll notice a number posted on each product thumbnail representing the seller's rating. 👇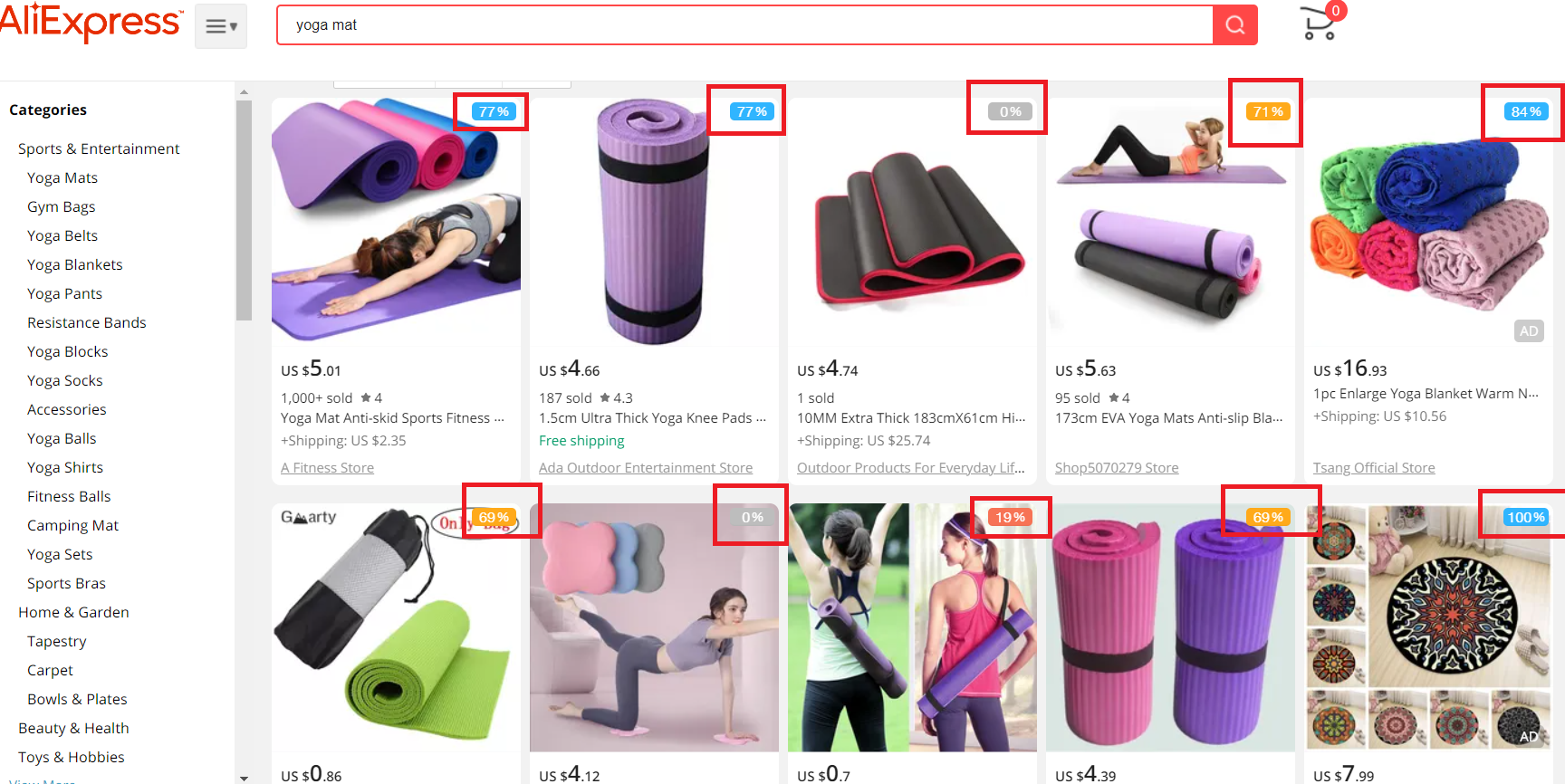 Moreover, if you want to dive deeper, simply click on the product to access a detailed report on the product page. 👇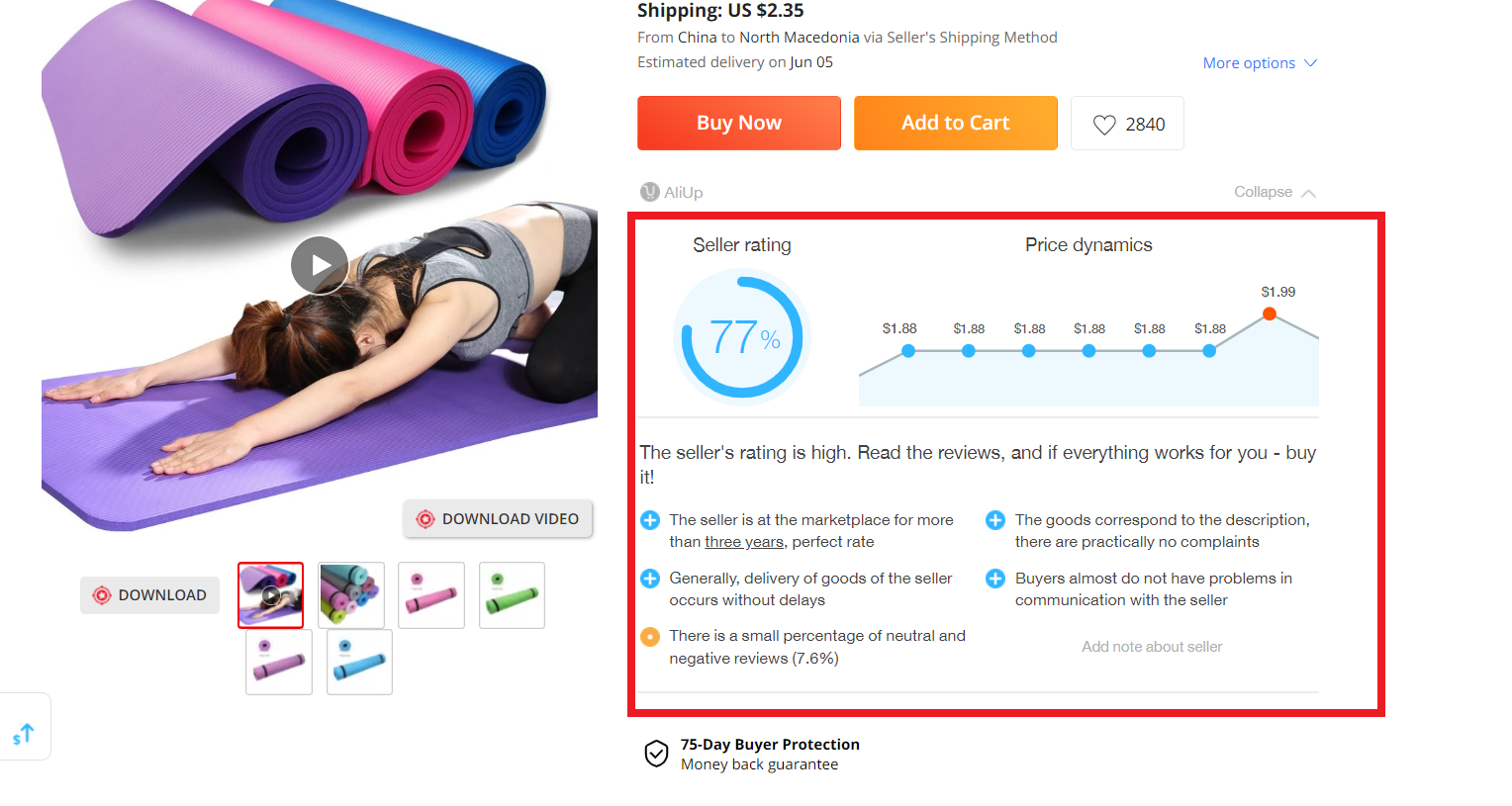 Gone are the days of relying solely on feedback when assessing a seller's credibility. With Up Assistant, you can rest assured that you're getting a complete picture of their performance on the platform.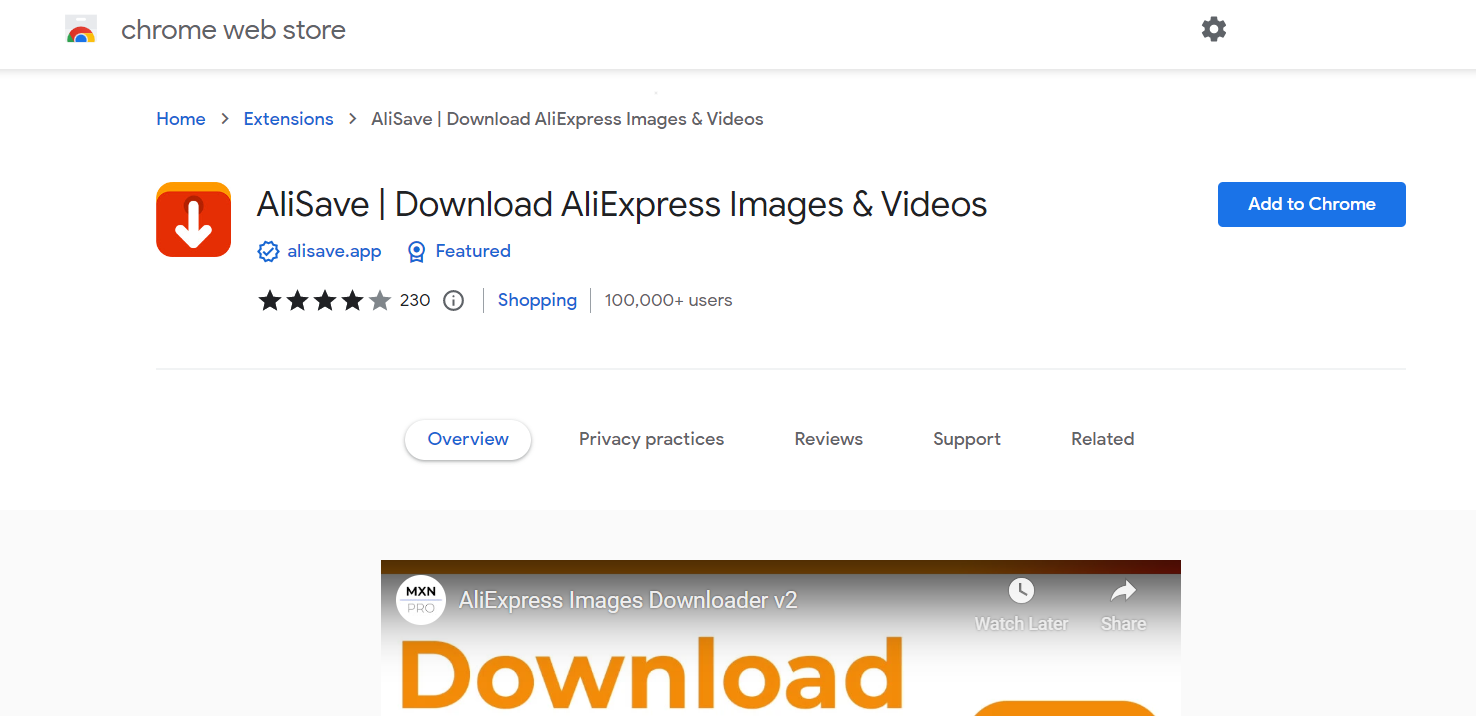 As an AliExpress dropshipper, you know that downloading images and videos from the platform can be a real pain. Without the option to right-click and save an image, you might find yourself wasting precious time trying to figure out how to save a photo of a product you want to sell.
But with AliSave, that hassle is a thing of the past. This AliExpress Chrome extensions allow you to easily download images and videos with just one click.
So, no more fussing around with complicated workarounds or wasting valuable minutes trying to figure out how to download the content you need!
To get started with AliSave, all you need to do is add it to your Chrome browser. Once it's installed, simply navigate to any product listing on AliExpress, and you'll see the AliSave icon appear next to the images or videos on the page. Click it, and you'll be able to save the content you need in a flash. 👇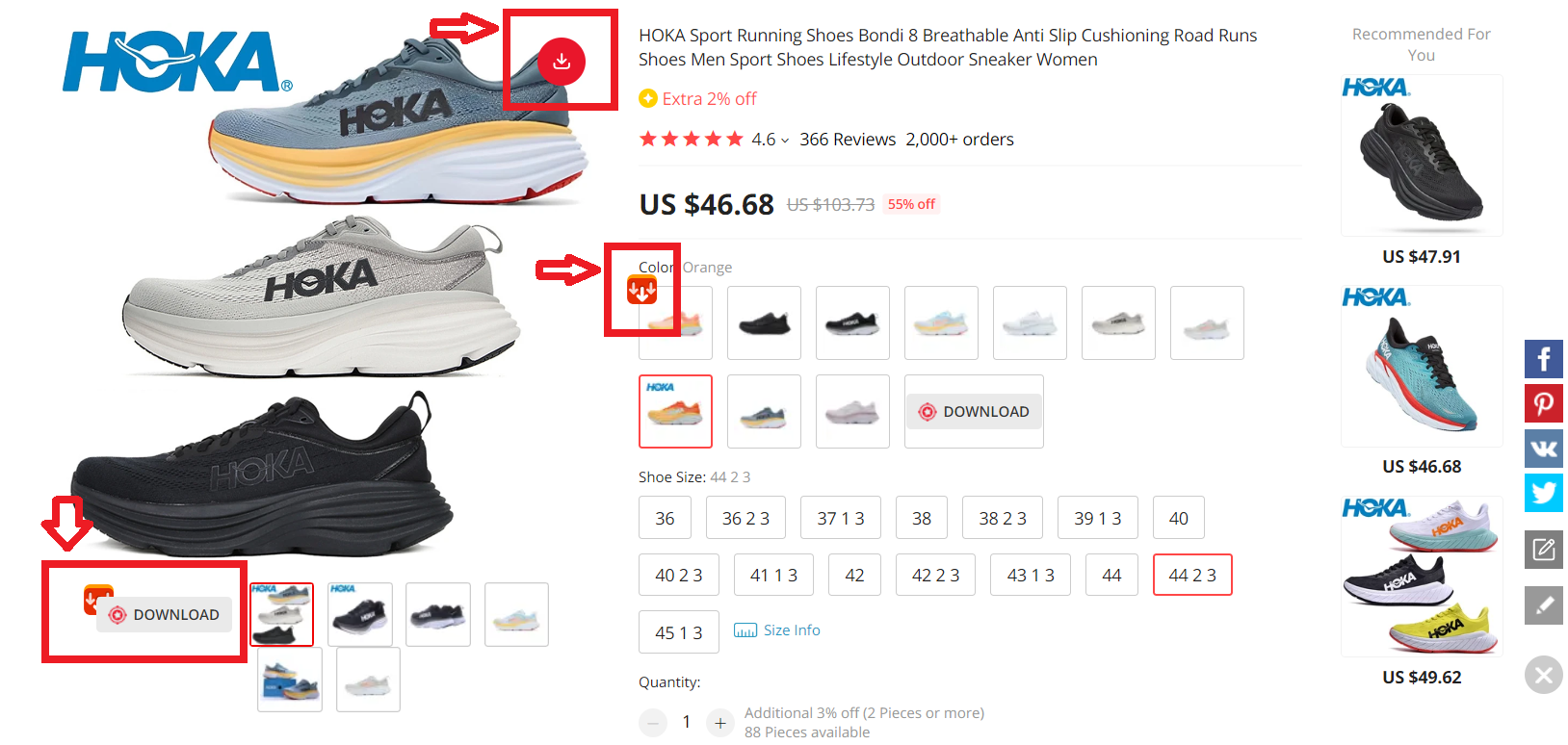 Best of all, it's completely free and incredibly easy to install and use.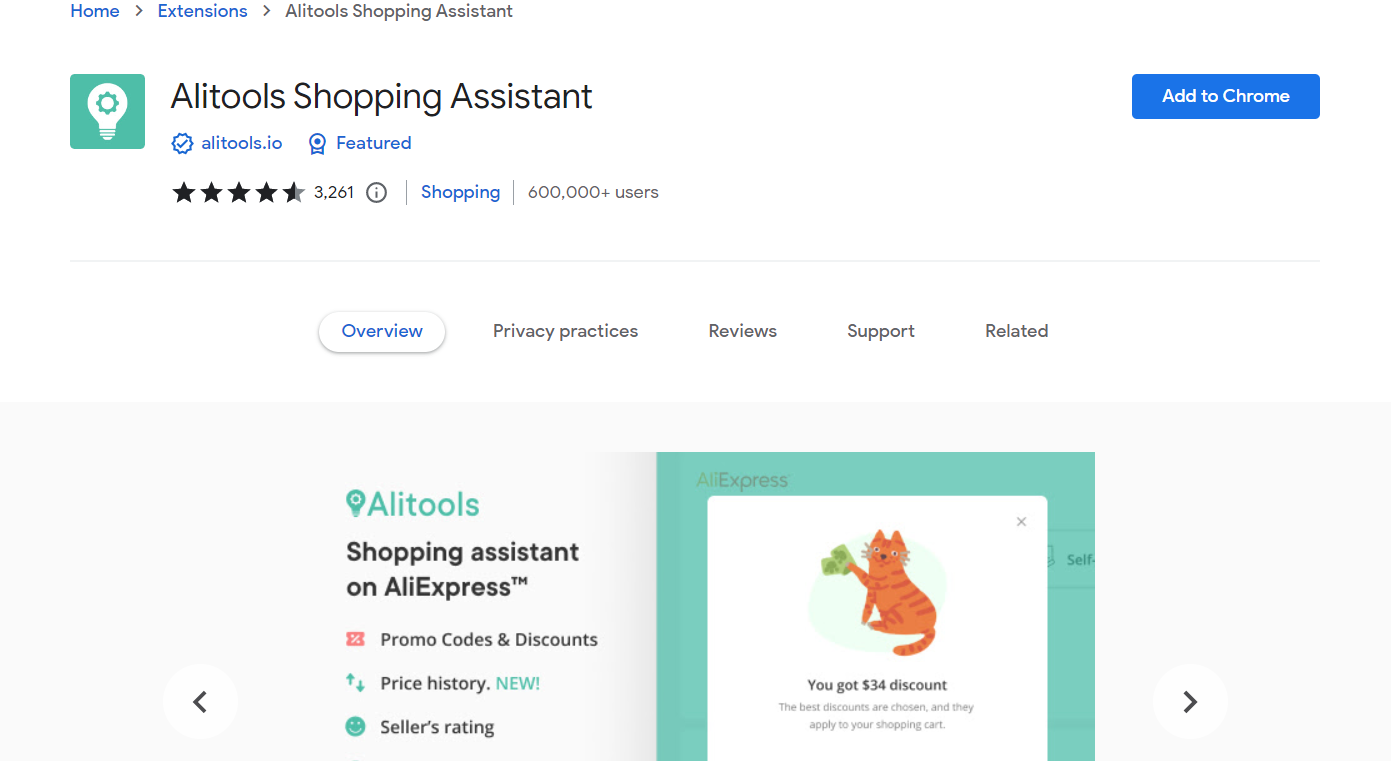 If you're a savvy AliExpress shopper, you know that finding the best deals and top-rated sellers can be a challenge. But with the Alitools extension, you'll have access to a wealth of data that can help you make informed purchasing decisions and get the most bang for your buck.
Once you've installed the extension, simply navigate to any product listing on AliExpress and scroll down below the "Buy Now / Add to Cart" buttons.
There, you'll find a treasure trove of data on the seller, including their ratings and reviews, shipping times, and more. 👇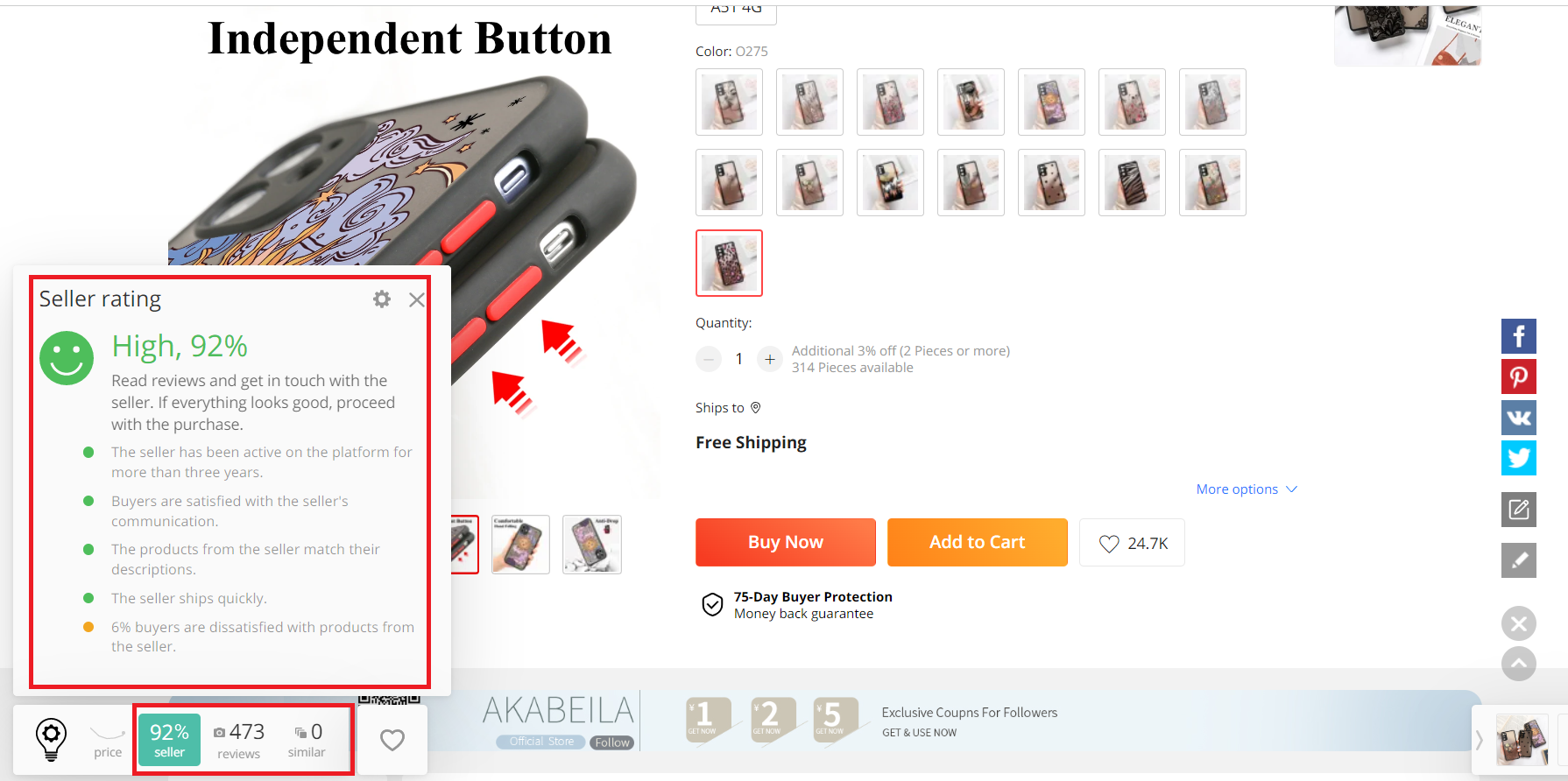 But that's not all. With Alitools, you can also see the price history for a particular product, giving you valuable insights into whether you're getting a good deal or not. 👇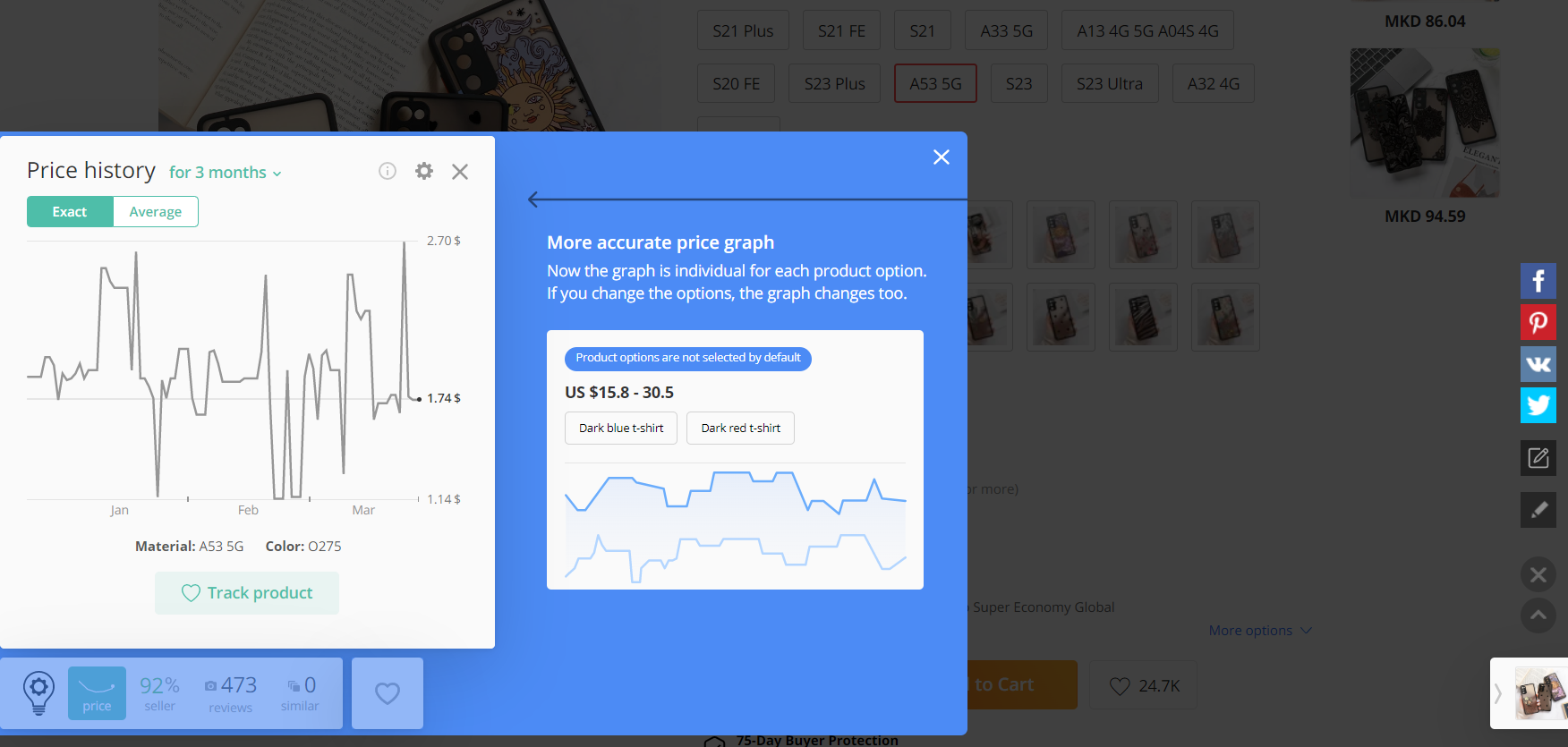 And if you're not quite sure what you're looking for, the extension offers additional research options. It can help you narrow down your search and find the best possible products and sellers on AliExpress.
However, keep in mind that there may be other suppliers selling the same product at better prices. Still, if you're struggling to find what you're looking for, or you simply want to make sure you're getting a good deal, Alitools is an essential help that you won't want to be without.
💡 Tip: Discover the 9 Reasons About Why Is AliExpress So Cheap [Truth Revealed]
With this powerful AliExpress Chrome Extensions, you can compare prices, monitor price fluctuations, and find trending products with ease.
What's more, you can even search for items by their images, making it easier than ever to find the products your customers crave. 👇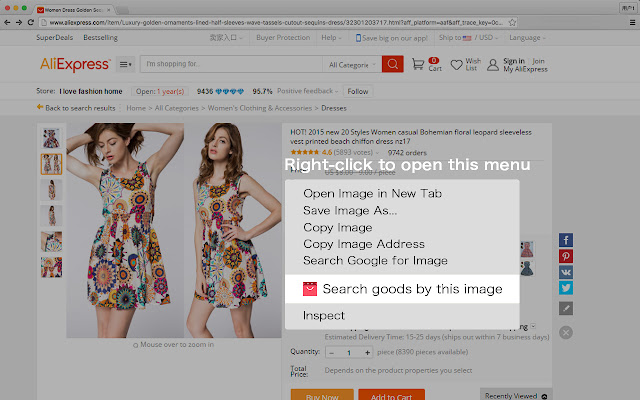 But the benefits don't stop there. Once you've installed the AliExpress Chrome Extension, you'll unlock a wealth of valuable data about the products you're interested in dropshipping.
Thus, with just a hover of your mouse, you can access the item's 90-day price trend and make informed decisions about when to buy and sell. 👇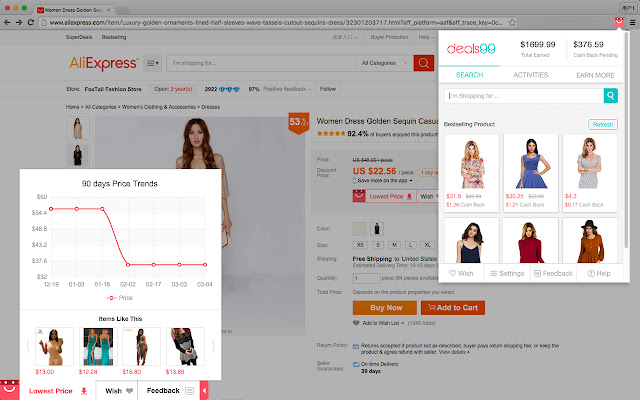 And the tool's usefulness doesn't end there. You can also add products to your wish list for future reference, ensuring that you never miss a hot item again.
Moreover, if you have feedback about a particular product, the AliExpress Assistant and Cashback make it easy to share your thoughts and insights with other dropshippers.
In short, if you're serious about succeeding the AliExpress Assistant and Cashback chrome extension is a must-have tool.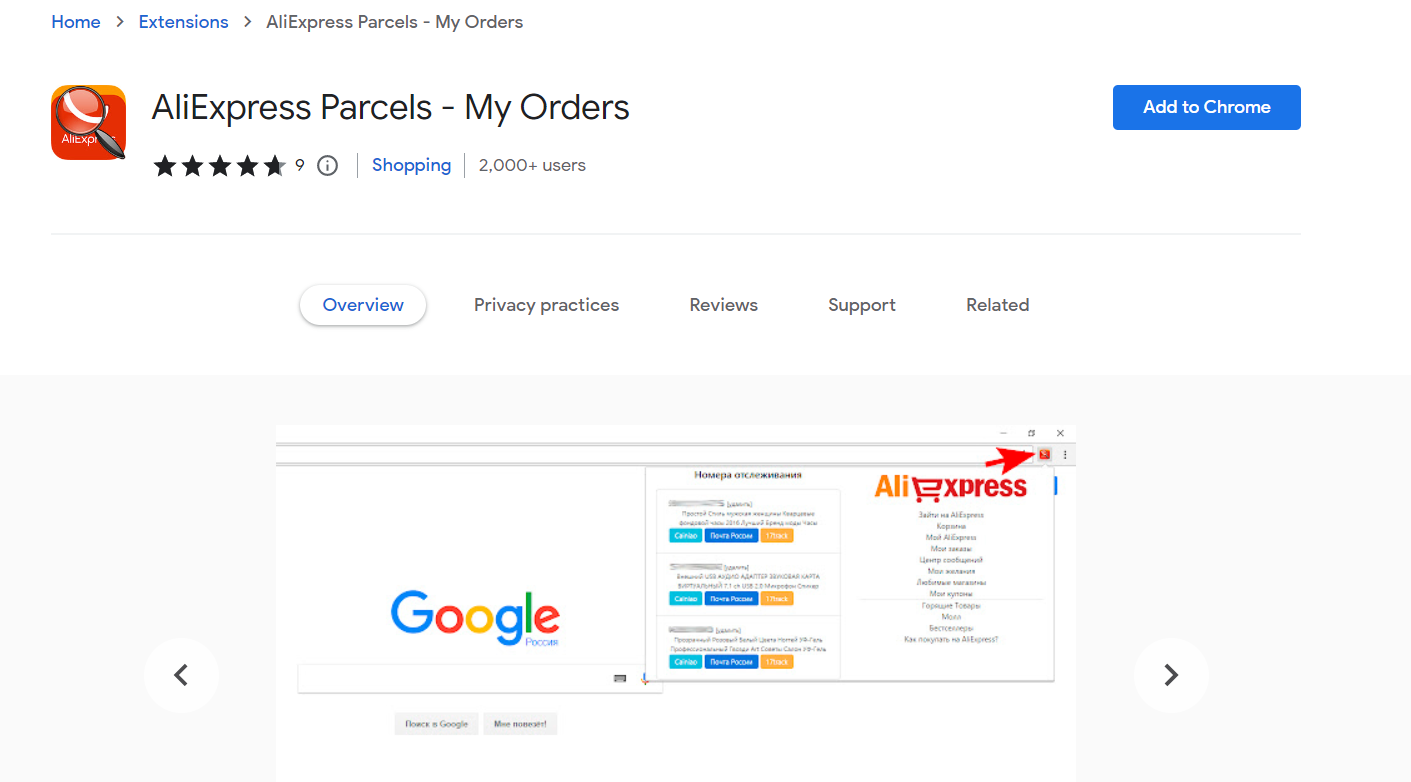 AliExpress Parcels is an AliExpress Chrome extension that simplifies the delivery process for international buyers
Essentially, it's a feature that enables customers to track their orders more efficiently and to gain a greater level of visibility into the status of their purchases.
The way it works is straightforward. Thus, when you place an order on AliExpress, you can opt to use the AliExpress Parcels service. Next, you'll receive a unique tracking number that you can use to monitor the progress of your order.
Moreover, this number is linked to a vast database that tracks your order at every stage of the delivery process, from initial dispatch to final delivery.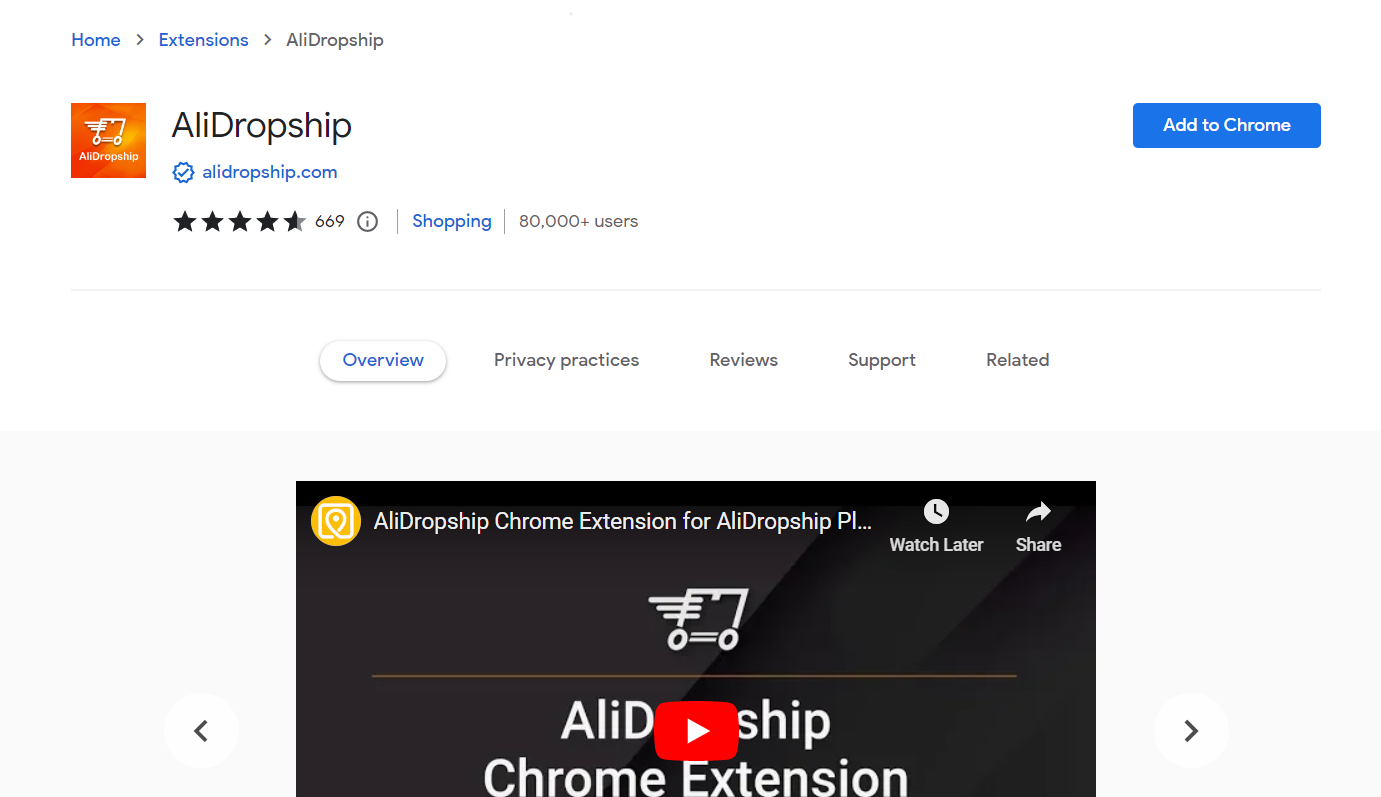 AliDropship is one such powerful tool that can help you create a full-fledged online store without breaking a sweat.
What's more, this AliExpress Chrome Extensions is a game-changer that streamlines the entire product import process. Thus, you can seamlessly import AliExpress products directly into your store, saving you precious time and effort.
Also, the extension enables you to view the price history of products and search for similar items with lower prices to maximize your profits.
Furthermore, the extension's built-in store rating and photo review provide valuable insights into seller credibility. Thus, you can also leverage the extension to manage your orders and deliver top-notch customer service.
👉 Check out Dropshipping from AliExpress to eBay: Step-by-Step Guide for Beginners.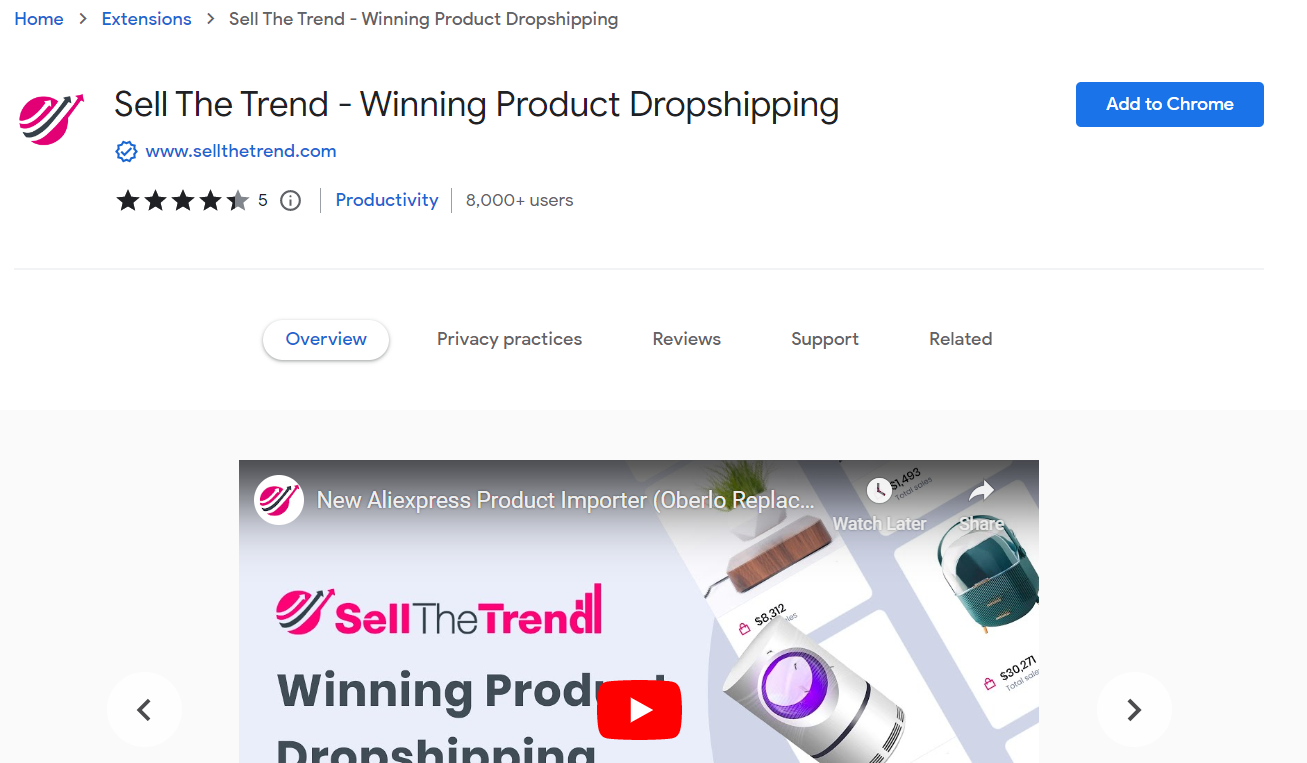 Sell The Trend is an all-in-one app that uses cutting-edge AI technology to automate every aspect of your dropshipping business.
The best part, with their new push-to-store product importers, you can easily import products from AliExpress. Not just that, but you can access a range of product description ideas to help you stand out from the competition.
Moreover, Sell The Trend also offers powerful AliExpress Chrome extensions that make it easy to import AliExpress products directly into the app, so you can process orders and manage your inventory all in one place.
Furthermore, with their 1-click order fulfillment, you can streamline your entire order processing system and free up more time to focus on growing your business.
So if you're already using Sell The Trend to research products, why not take advantage of their powerful dropshipping tools and automate your entire eCommerce business?
💡 Tip: Read our FULL Sell The Trend Review: The All-In-One Dropshipping Tool [UPDATED]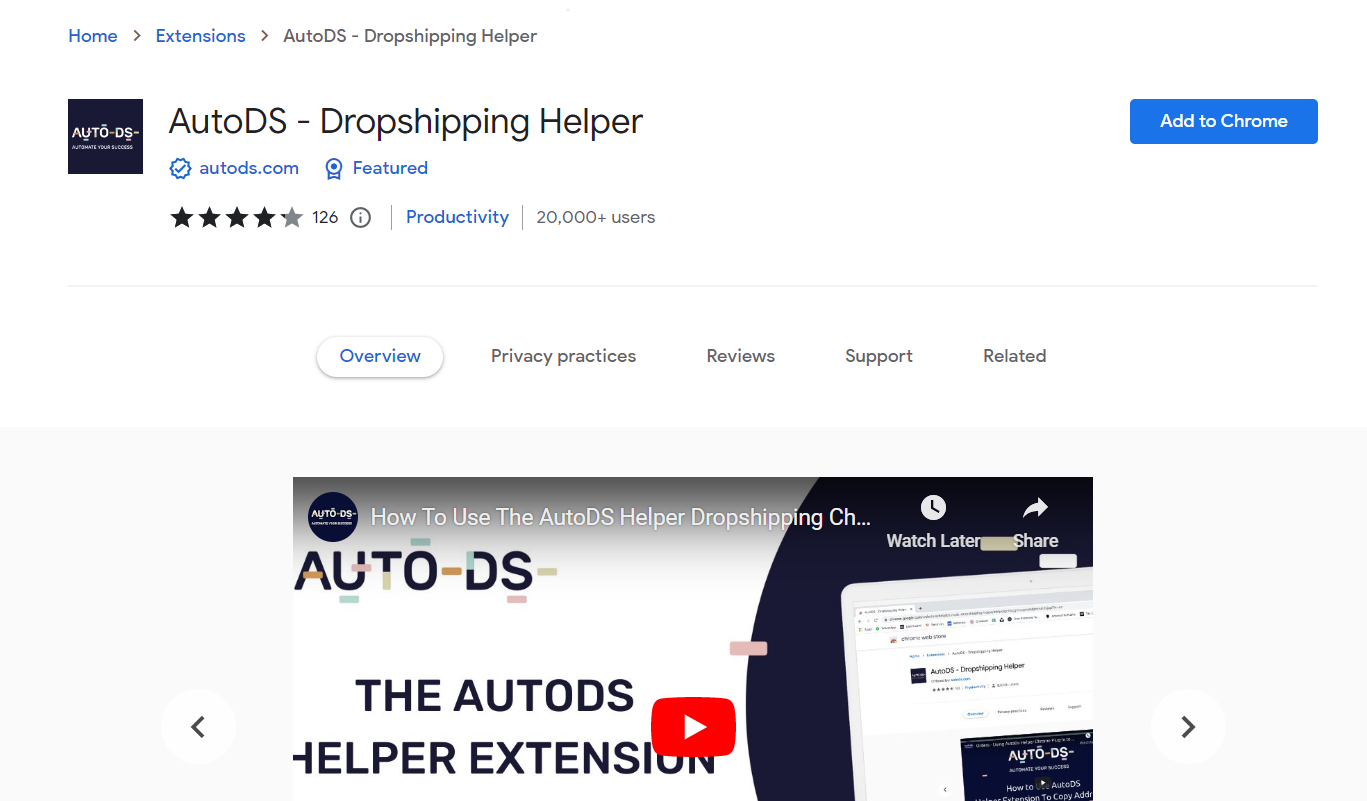 AutoDS Helper Extension is its quick product search feature, which allows you to easily find and import products from AliExpress with just a few clicks.
In fact, with the one-click importer, you can add these products to your store in no time at all, without the need for manual data entry.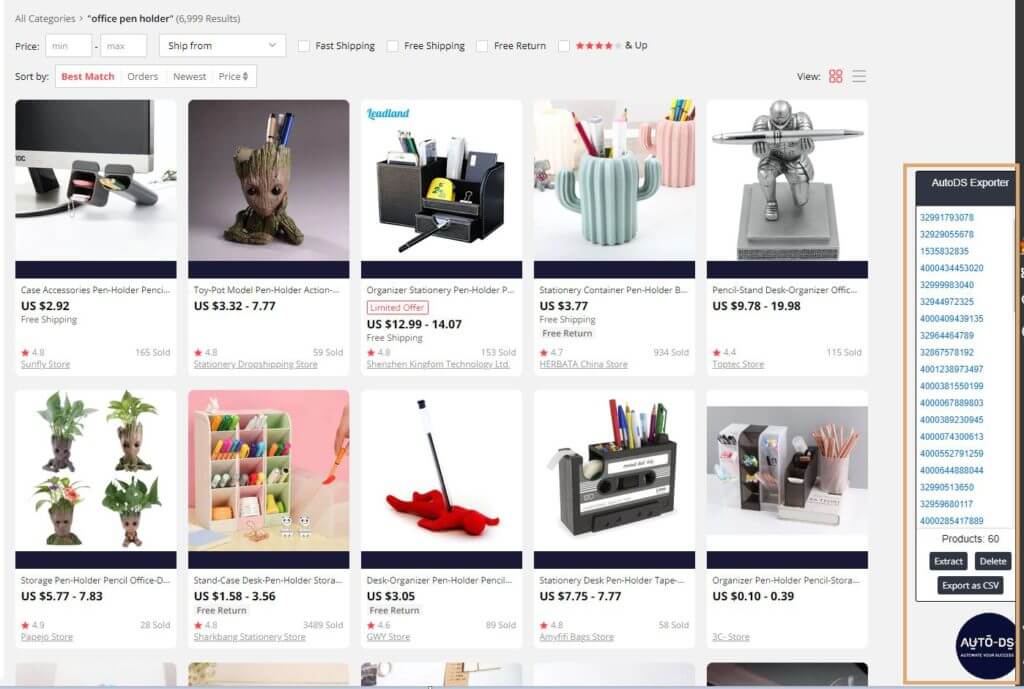 Moreover, AutoDS also includes an address copier, which makes it easy to quickly and accurately enter shipping information for each order. This powerful feature can save you countless hours of manual data entry, freeing you up to focus on other aspects of your business.
So if you're looking to save time and streamline your dropshipping operations, look no further than AutoDS.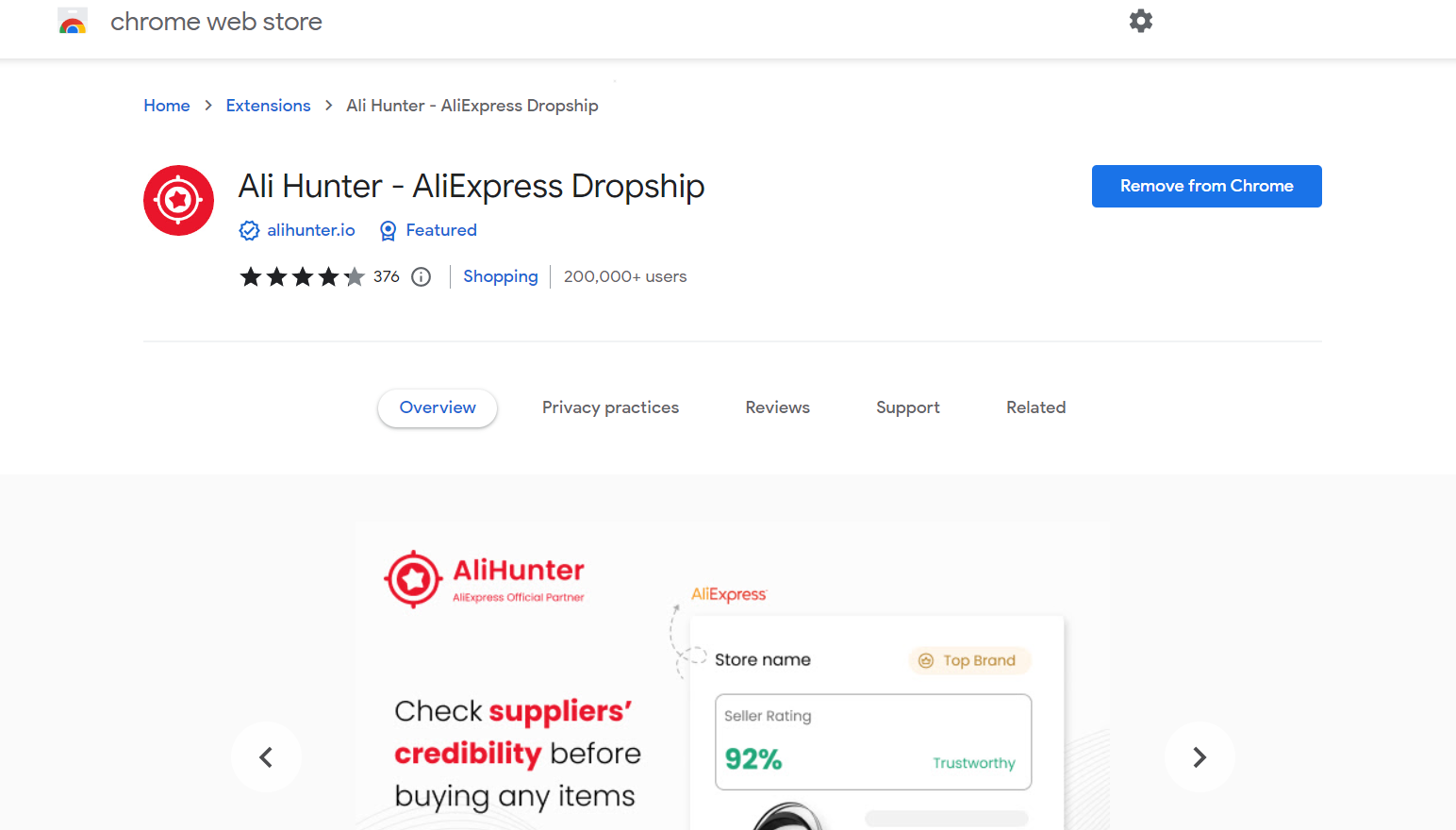 This powerful tool is a game-changer for anyone looking to streamline their product research and sourcing on the popular e-commerce platform.
In a nutshell, the AliHunter extension allows users to quickly and easily find the best products on AliExpress by providing valuable insights and data that would otherwise take hours of research to compile.
Furthermore, once installed, simply browse AliExpress as you normally would, and the extension will automatically display useful data on each product page. You can easily see how many orders a product has received, its current price, and even its seller rating and feedback score.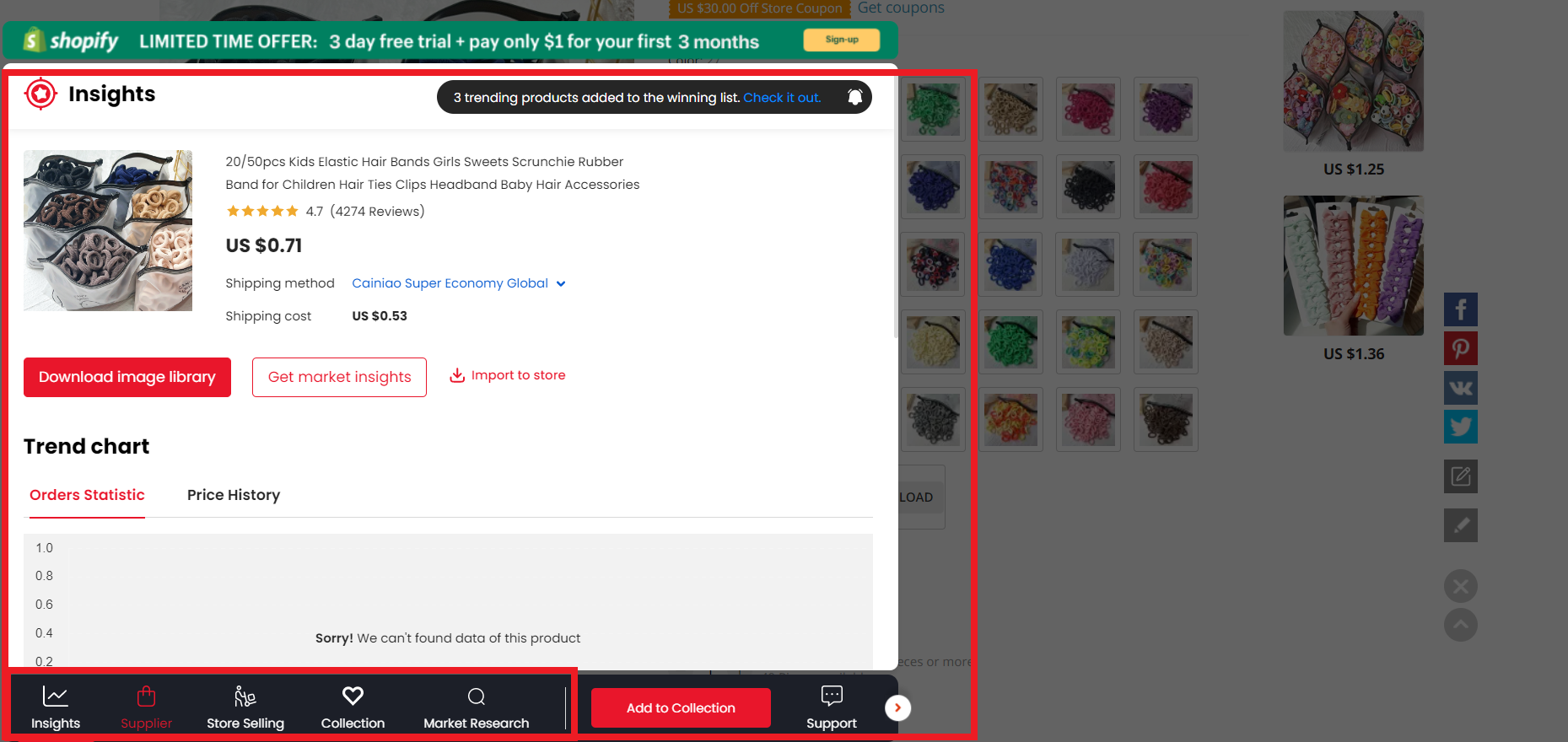 But the real power of AliHunter lies in its advanced features. For example, you can use the extension to search for products based on specific criteria, such as order volume or seller rating. You can also create watchlists to monitor product prices and receive notifications when they change.
Benefits of Using AliExpress Extensions Chrome For Dropshipping
Using AliExpress Chrome extensions for dropshipping offers a range of benefits that can give businesses a competitive edge. Therefore, let's check them out! 👇
✅ Enhanced Product Research
AliExpress Chrome extensions offer a wide range of data that can help you make informed decisions about which products to sell.
In fact, these extensions can provide valuable insights into product trends, pricing, customer reviews, and competition analysis.
👉 Check out the Dropshipping Product Research Tools: How To Find Winning Products In 2023?
✅ Automated Tasks
Successful dropshipping businesses require a lot of effort and time.
Therefore, AliExpress Chrome extensions can automate many of the most time-consuming tasks such as
order processing
inventory management
price monitoring
customer support
Thus, by automating these tasks, dropshippers can focus on other important aspects of their business.
💡 Tip: Read about Dropship Automation Software: 12 Best Dropshipping Software To Automate Your Store.
✅ Improved Customer Experiences
Importing customer reviews and ratings from AliExpress to your own stores can help you build trust with your customers and provide a better shopping experience.
In addition, this can lead to increased sales and an improved store reputation.
👉 Learn about Customer Service for Dropshipping: The Ultimate Guide of 2023.
✅ Competitive Insights
Lastly, AliExpress Chrome extensions can provide you with valuable insight into your competitors' strategies and performance.
Therefore, by analyzing this information, you can optimize your own marketing strategies, improve pricing, and gain a competitive edge.
👉 Check out Dropshipping Sales: All Proven Tactics & Marketing Strategies That Work.
How To Choose The Right AliExpress Chrome Extension?
Help! How to reach a weight of 110 pounds? You can't tell me, right? You must know, Do I want to gain weight, or lose? Or, how much am I right now? What do I eat? Do I exercise? Well, the list of questions is long.
It's the same with choosing the right product tool, or extension for your dropshipping business. You must review all of your requirements and business needs.
However, we will give you some tips on what to consider before choosing the right AliExpress Chrome Extensions for your dropshipping business. Let's see! 👇
➡ Your Dropshipping Business Needs
Firstly, before choosing an AliExpress Chrome extension, it's essential to understand the specific purpose you need it to serve. For example, do you want to monitor product prices, track inventory, or find new products to sell?
In fact, each extension serves a specific purpose, so it's important to choose one that aligns with your business needs.
👉 Check out Dropshipping Business Plan: Tips for Creating A Short Business Plan
➡ Customer Reviews
One of the best ways to evaluate an AliExpress Chrome extension is by reading customer reviews.
In addition, these can provide valuable insights into the extension's functionality, ease of use, and reliability.
Therefore, look for extensions that have a high number of positive reviews and read through them carefully to get a sense of what users like and dislike about the extension.
➡ Features
Different AliExpress Chrome extensions offer different features, so it's important to evaluate each one carefully.
For instance, some extensions may offer price tracking, while others may provide product research tools.
Therefore, we suggest you make a list of the features that are important to your business and evaluate each extension based on how well it meets your needs.
➡ Compatibility
Last but not least, ensure that the AliExpress Chrome extension you choose is compatible with your browser and operating system.
Hence, some extensions may only work with specific browsers or operating systems, so it's essential to confirm compatibility before making a final decision.
Thus, now that you have all this information, you can make the right choice for AliExpress Chrome Extensions.
Join the only community and resource hub you'll ever need to succeed with dropshipping
Find winning dropshipping products, learn marketing, download templates and engage with real dropshippers
Never pay for a "guru's" course again. See why 4543+ dropshippers joined us this year!
💡Try DSCOM Hub Now
Conclusion
AliExpress is a popular platform for dropshippers due to its wide range of affordable products.
However, with millions of products to choose from, finding the right ones can be a challenging task. This is where AliExpress Chrome extensions come in handy.
Thus, our article highlights the top 11 AliExpress Chrome extensions for dropshipping, all of which are free to install and use.
Moreover, we give you a few tips on how to choose the right AliExpress Chrome extensions for you! Read, Remember, and Take advantage!