Best CRM Integrations with Shopify in 2023
by
Aleksandra -
Aleksandra teaches marketing and management at various levels in High School. She writes about marketing, the economics and logistics of the dropshipping business and ecommerce in general.
Chief of Content Marketing
Just search on Google – Shopify CRMs. What did you find? Many different options become visible to you, right?
So, which CRM are you choosing for your Shopify store? Even though there are several CRMs available, some of them integrate with Shopify.
Additionally, not every CRM platform is alike. Some are targeted at large organizations, while others target small organizations or even particular sectors.
This selection can be crucial since it can affect how simple it is to link your site to your CRM and handle your client data.
The finest CRMs for Shopify integration in 2023 will be examined in this post. To assist you in selecting the ideal CRM for your company, we'll examine features, costs, and more.
I am sure. Whoever is reading this, there will be a question pop up in their mind about why CRM is best for Shopify. So, we can look into this by directly jumping into Best CRM integration with Shopify.
Why is CRM a benefit for Shopify?
Imagine when you have to acquire a thousand new clients using Shopify. How do you intend to handle their personal information? Is it difficult, right?
Handling information for business owners is never simple. For e-commerce companies aiming to boost their earnings and sales, it's a crucial factor.
Integrating a Customer Relationship Management (CRM) system into your Shopify store would be the best option.
👉  Discover Is Shopify Legit in 2023? +6 Common Shopify Scams.
Sincerely, Shopify is a beautiful platform for launching your online store. It provides various tools and features to create and grow your online business.
But as your business expands, you'll see that you require particular functions that are only offered by CRM software.
The reasons why CRM is beneficial for Shopify:
Although a modern CRM has various uses, its primary purpose when it was first developed was to enhance business-customer connections. A CRM organizes your relationships and compiles vital customer data, including sales, conversations, and statistics. Anyone in your firm can simply access this info.
CRMs can also assist in streamlining your sales process and gathering and organizing your sales data. As a result, you'll be able to develop a step-by-step sales procedure that your staff can rely on, which may enhance productivity and sales.
The right CRM may automate repetitive processes for marketing and speed up the process. Your group members can now utilize the time they would have spent managing a drip campaign to work on non-automatable tasks like content development.
In addition to enhancing communication with customers, a CRM may also develop better communication. As a result, each new employee can maintain a consistent company brand, with tags, notes, and emails all housed in one database.
👉 Read more: 10 Must-have Shopify Tools for Your Dropshipping Store In 2023
Lifetime deal: Get all-access to everything on Dropshipping.com
Access all DSCOM features, resources, courses, live workshops, discounts, winning products, weekly deep dives, directories and all future updates under all-in-one dropshipping HUB.
DROPSHIPPING IS A REAL BUSINESS, DON'T DO IT ALONE. 4553 MEMBERS ALREADY JOINED. YOU CAN PAY OFF YOUR SMALL INVESTMENT WITH JUST 2 SALES ON YOUR STORE.
Grab the deal before it's gone
5 Best CRM Integrations with Shopify
1. Salesmate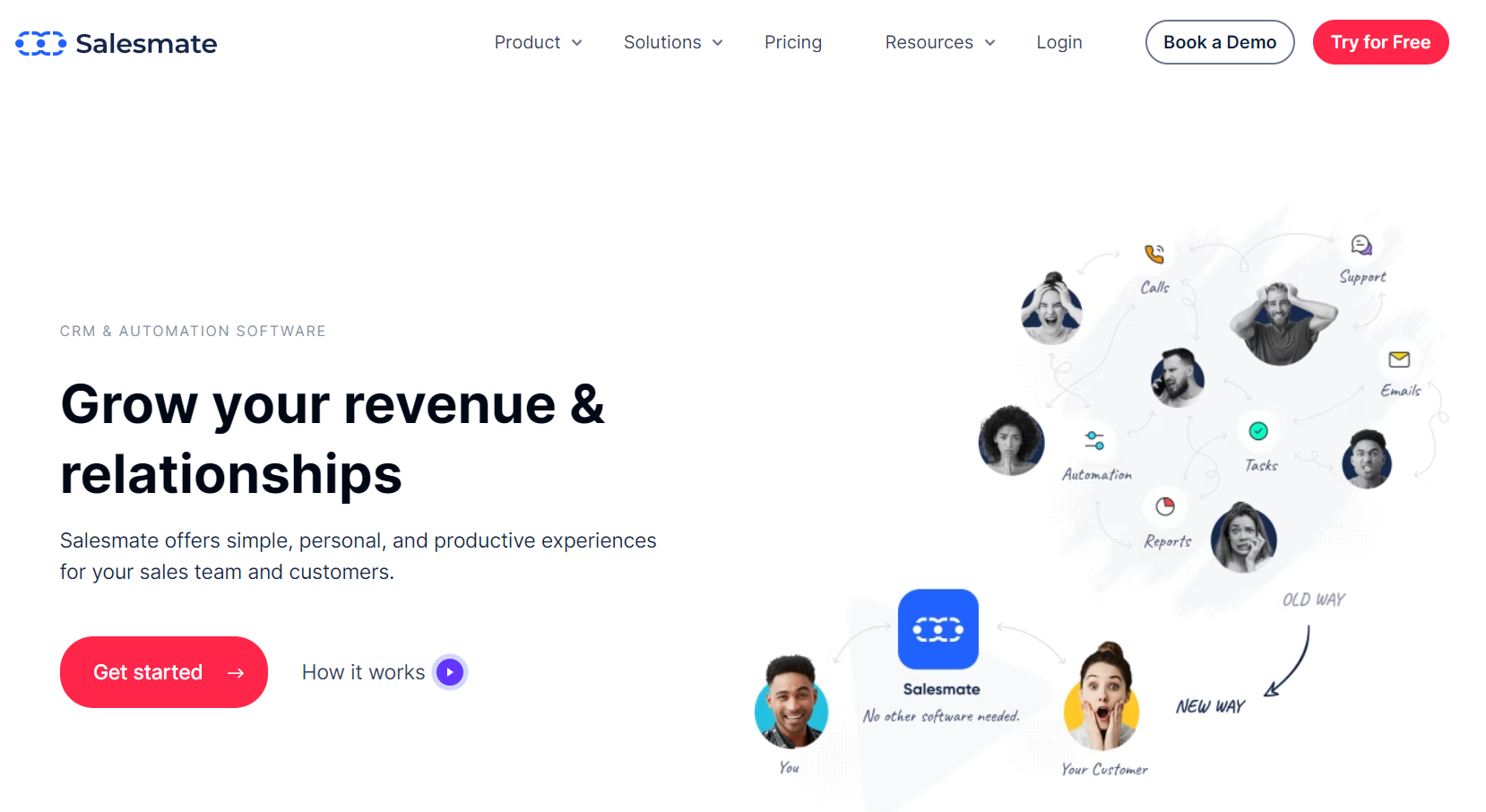 Source: Salesmate Shopify integration
Salesmate CRM is a platform that unifies the customer journey, which will be more efficient for your sales, marketing, and customer care processes.
Email builder, web forms, smart emails, lead management, sales and marketing automation, sales pipeline CRM, live chat, and many more features.
Additionally, it features a fantastic mobile app that makes it simple for sales representatives to maintain their composure while on the go.
How does it work?
Shopify and CRM are effortlessly integrated with Salesmate. Simply link your Shopify account to Salesmate by logging in there, and you can begin pushing your customer information from Shopify to Salesmate.
Salesmate receives an immediate sync of all client records, transactions, goods, and customer information.
👉 Learn How To Pause Or Cancel Shopify Subscription? [2023].
Salesmate features
Keep an eye on your sales with a visual sales pipeline, and the sales team may find leads that generate money.
Uses smart emails to take your business to the next level by creating, personalizing, automating, and delivering emails that connect with your customers.
CRM and product management software can assist you with managing your deals, products, and more.
Access the necessary data from anywhere, at any time, and get a 360-degree view of all your contacts.
Keep working throughout the day while exchanging emails to schedule meetings.
Price: It offers a 15-day free trial plan, and paid subscription starts at $12 per user/month.
2. Zendesk Sells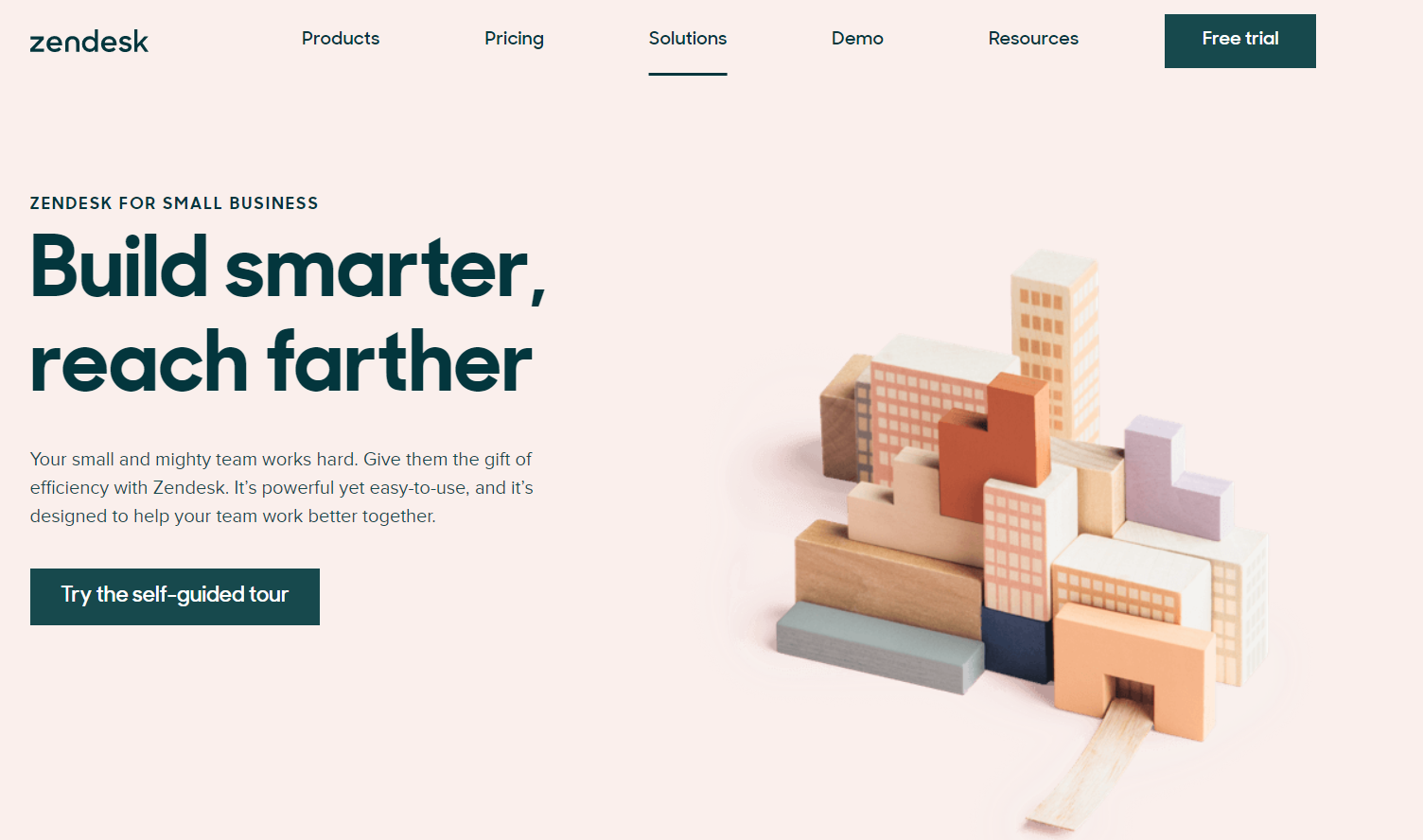 Source: Zendesk Sell Shopify integration
Zendesk Sell is a customer service platform that also offers a variety of multichannel communication methods like email, sales pipeline, goal tracking, email campaign performance, and many more.
How does it work?
Zendesk Sell brings client information from Shopify and your CRM on a single screen and allows you to monitor sales and customers in one location.
Shopify and Zendesk Sell tool streamlines the work of your sales agents. Because reps can view customer orders, payment details, and shipping details while they browse through contacts and discounts, communication is more effectively provided.
This tool is especially helpful for Shopify users who wish to link their online store to a CRM platform that provides channels that let them respond to client questions, assist requests, or deal with complaints while tracking everything in the CRM.
👉  Learn  How to Remove 'Powered by Shopify' – Short Guide.
Zendesk features:
Create focused lead lists based on the industry, firm size, and position, and use the internal communications tools to automate outreach to prospects on your lists.
Create scoring systems, such as job descriptions or levels of involvement, to rapidly rank which leads are most likely to become paying clients.
Simple access to consumer data such as order details, payment information, and shipping details.
Automate the tasks and assign work to particular agents depending on their accessibility or competence.
Price: It offers $19/per user per month and a 30-day free trial subscription.
3. Salesforce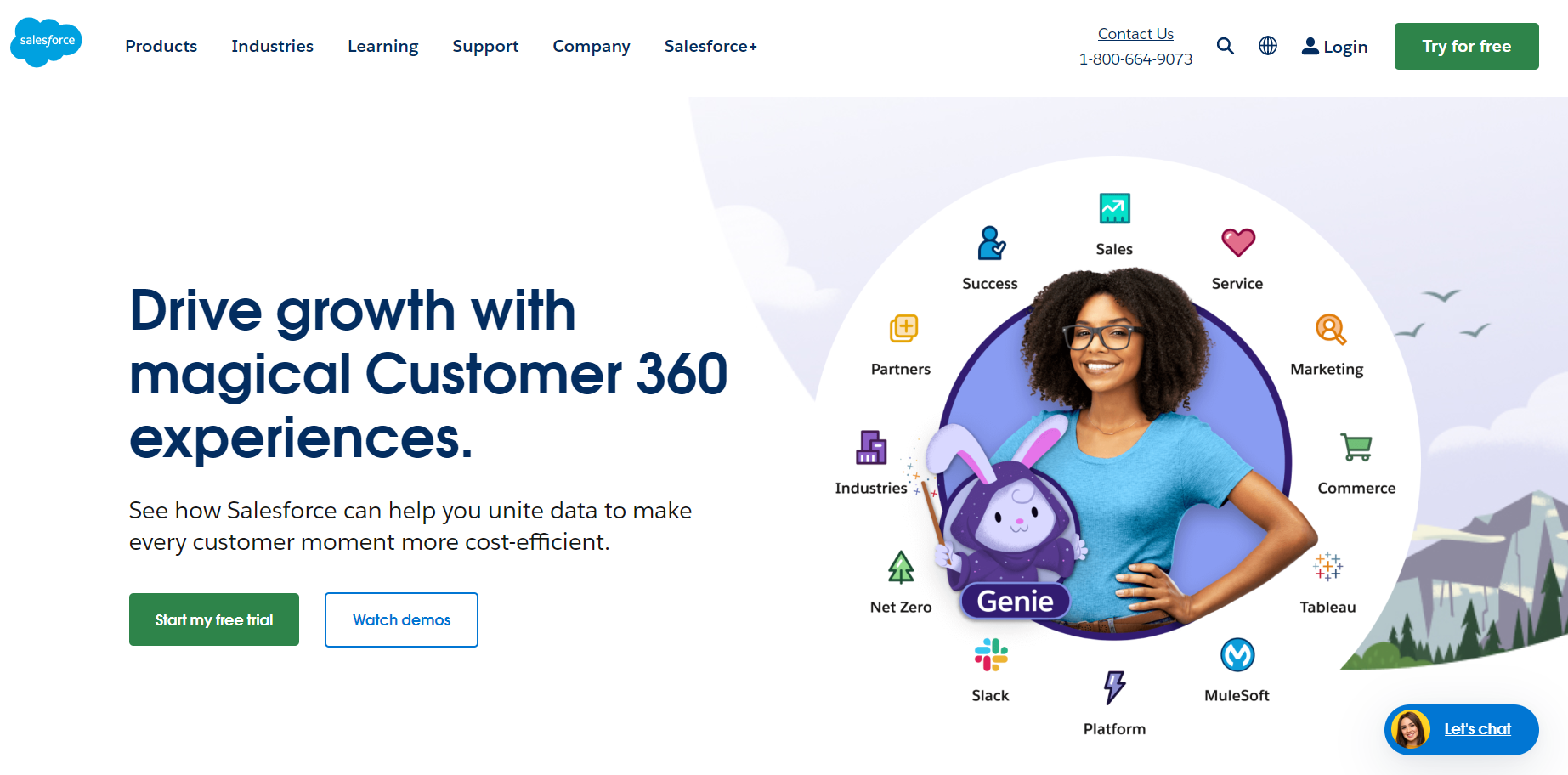 Source: Salesforce CRM Shopify integration
Salesforce claims to be the leading CRM platform worldwide, holding close to 33% of the market & the best CRM integration for Shopify.
It comes with everything you require to maintain your relationships with partners, vendors, and customers, from client monitoring to sales funnel management.
With the use of Salesforce's CRM Shopify integration, you can keep records of what people purchase, when they purchase it, and how frequently they purchase items.
This tool can support local businesses to large corporations and is simple to use. It is among the most versatile CRM solutions available.
How does it work?
In a few simple steps, you may send a Shopify client to a Salesforce connection or perform the same for Salesforce products.
When a user is added to or changed across several Shopify stores, Salesforce instantly creates orders, connections, and profiles in Salesforce.
Salesforce features:
Offering customer service, which includes email, phone, live chat, social media, and a self-service help section.
Create unique applications using push interfaces and pre-configured designs within the platform.
Construct contact accounts and email data automatically synchronize with CRM.
Custom settings for transaction and opportunity management visualization of contracts and prospects.
Price: It offers $25/user every month (max ten users) and a 14-day free trial subscription.
4. Agile CRM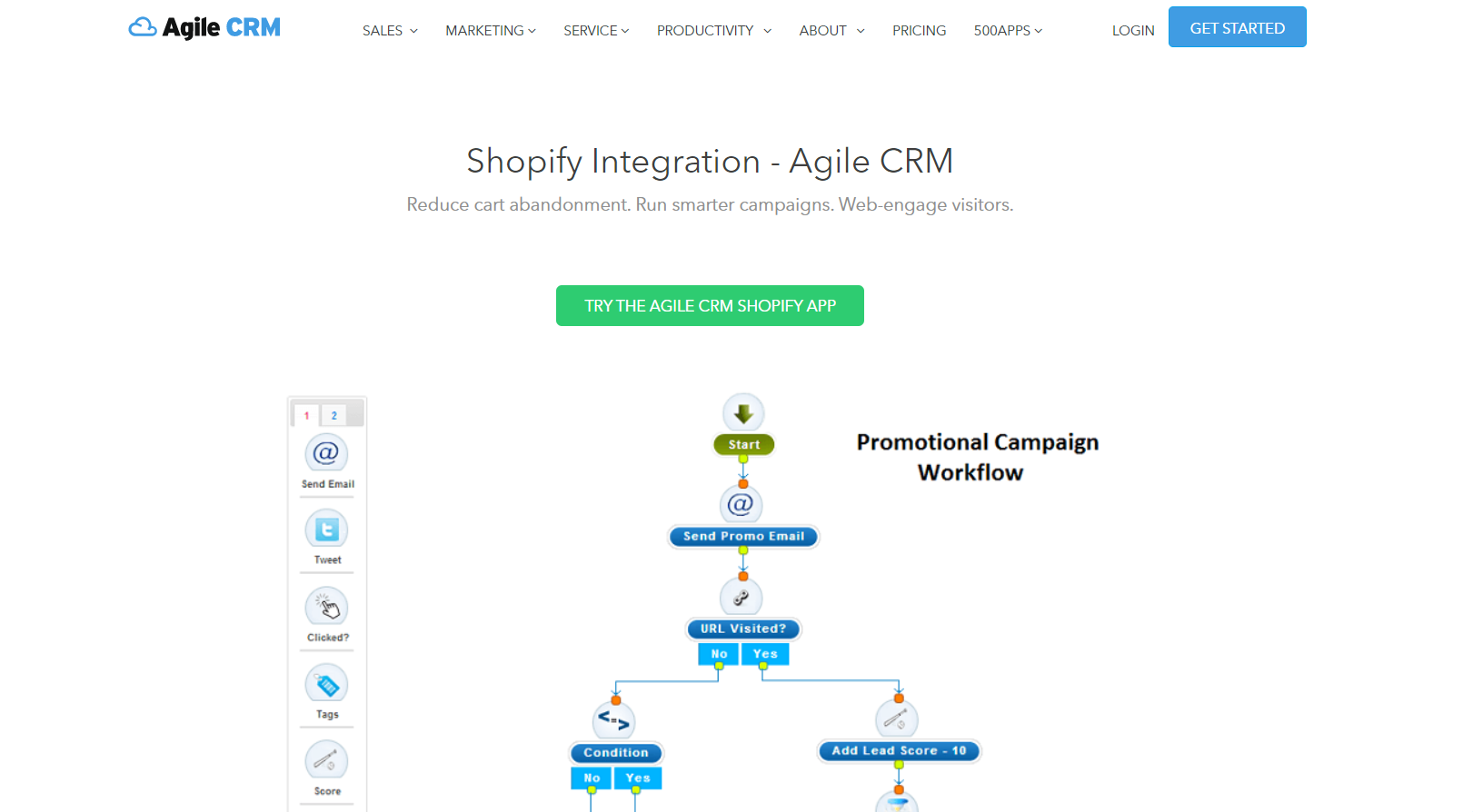 Source: Agile CRM Shopify integration
Agile CRM offers a variety of features such as a call center, marketing automation tool, help desk, 2-way emails, and sales tracking.
A drag-and-drop marketing campaign builder that enables you to develop stepwise campaign processes visually makes this simple.
The platform also enables you to design its mobile marketing platform to send customized Text messages to customers.
Additionally, you can offer promotions to increase sales and conduct polls to get feedback to enhance your marketing outcomes, thanks to the CRM Shopify integration.
How does it work?
Agile CRM is the best CRM integration for Shopify for customers who require significant marketing automation features to help Shopify ecommerce firms boost sales and communicate with customers.
It has included only four steps that integrate you into Agile CRM.
First, download the Agile CRM app for your Shopify store and offer a store link.
Afterward, your domain name and API key should be entered in the appropriate boxes. Your Shopify online store will be merged with Agile CRM after providing your login and password on the new sign-up page.
Lastly, you have to set your internet rules in Agile CRM, go to the web rules menu, and easily integrate with CRM.
Agile CRM features :
Easily monitor customer preferences and web engagement trends, such as deleted items and pages visited, by using contact-level analytics.
Create web rules to launch campaigns in reaction to customers' actions both in the present and in the previous, such as delivering visitors individualized and focused emails just when they are about to quit a cart.
Organize tasks by urgency, and final payment, and make users easy to use.
By keeping tabs on leads' and customers' online activities, you can increase the ROI of your marketing automation initiatives.
Price: It offers $9.99/user monthly and up to 10 users free trials.
5. Zoho CRM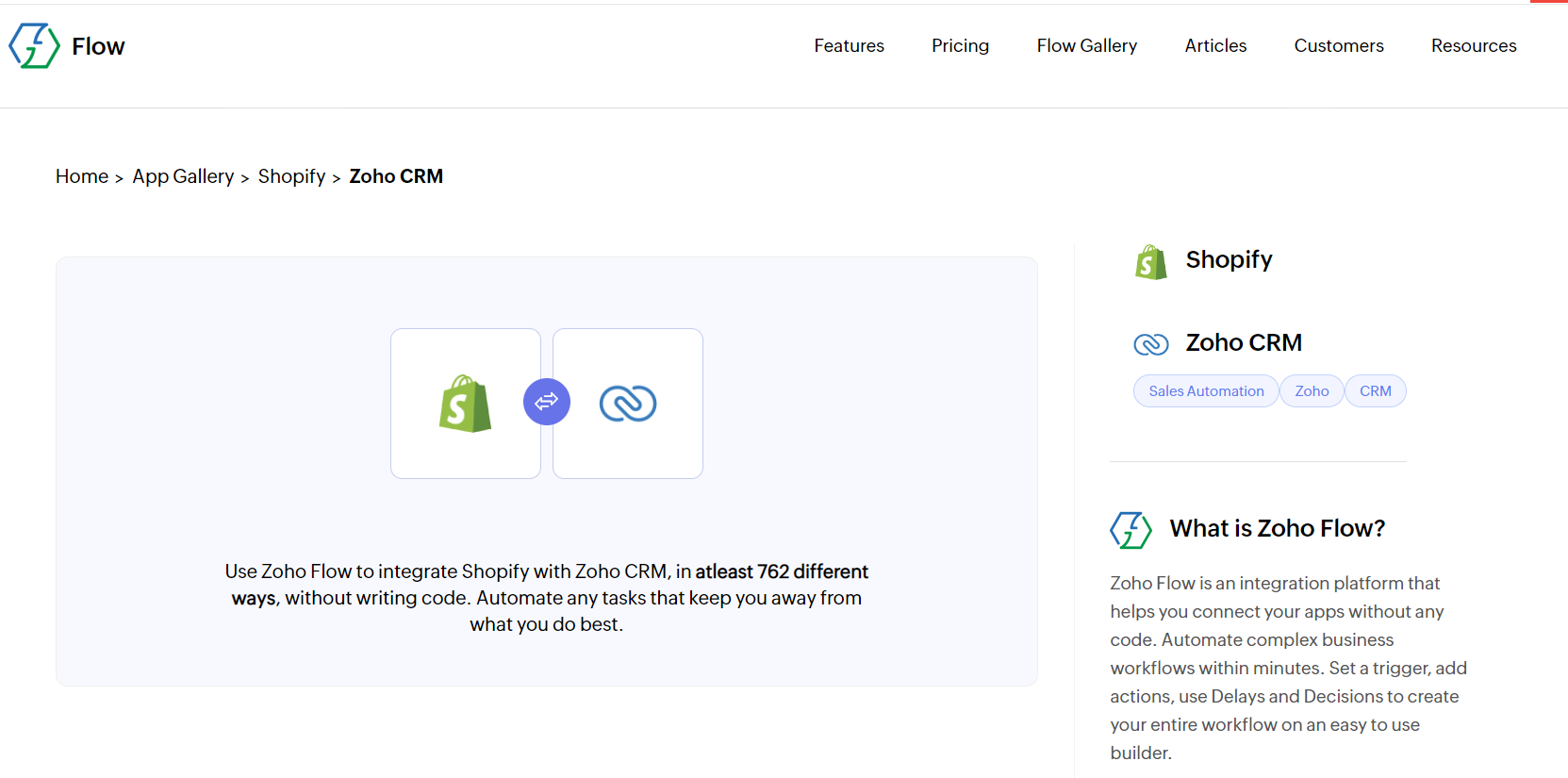 Source: Zoho CRM Shopify integration
Zoho's CRM platform is gaining popularity because of its ability to be cost-effective, simple to use, and meet the requirements of online sellers of all sizes.
Some of the best value for your money can be found with subscriptions that begin at just $14 per month and this makes it the best CRM integration for Shopify and dropshipping traders because of its price as well as the range of services it offers.
Zoho is capable of handling anything from sales to HR and finances, thanks to its extensive range of business management solutions. Additional applications and platforms on their extensive list of connections include Slack, Google Ads, and more.
How does it work?
It integrates with Shopify and other Zoho applications to make managing finance, billing, and other company tasks from a single platform simpler.
When it relates to automating manual operations, Zoho offers configurable processes and templates that can save you time and cost.
Zoho CRM features:
Your website visitors become fascinating prospects thanks to Zoho CRM's live chat feature. Additionally, it intelligently handles the partners' lead, which helps to develop your relationships with the collaborators.
It projects revenues and assigns the teams' targets in accordance. The projections can be viewed by the seller, area, or team. Forecasting also assists in identifying high performers and tracking the success of the sales team.
By automating difficult activities, Zoho CRM Plus boosts team productivity and allows access from mobile devices.
The following real-time reports provided by Zoho CRM let you monitor the effectiveness of your marketing, sales, and other efforts.
Price: It offers $20 for monthly billing or $14 for annual billing. All of the benefits of the free plan are included in the Basic plan.
Join the only community and resource hub you'll ever need to succeed with dropshipping
Find winning dropshipping products, learn marketing, download templates and engage with real dropshippers
Never pay for a "guru's" course again. See why 4543+ dropshippers joined us this year!
💡Try DSCOM Hub Now
Conclusion
The CRMs we discussed above in this blog provide a mechanism to manage your client interactions, track your sales pipeline, and assess your success with respect to your objectives. These are all fantastic solutions with various features and price comparisons for dropshipping traders as well as business owners.
🔸 Explore: Shopify Alternatives For Dropshipping
There are numerous CRM platforms with a variety of features and costs available in the market. Dropshipping business owners or traders should choose the CRM which fulfills their needs and demands and is within their budget.
In order to personalize your marketing activities at every point of the customer journey and increase their effectiveness, CRM systems may store and analyze the shopping data and behavior of your customers.
Your CRM and Shopify can be integrated to give you access to information insights into what your customers desire.
I hope you found this blog to be helpful. Are you familiar with integrating CRM with Shopify? Tell us in the comments section below.
Author BIO
Riyanshi is an enthusiastic content creator and SEO strategist at Salesmate who curates information on marketing, sales, and customer experience. She loves to explore new places and meet new people when she is not working.