As an aspiring or seasoned dropshipper, listening to high-quality dropshipping podcasts can help you learn new tactics, find out about tools and elevate your business skills.

If you want to start or grow your dropshipping business, constant learning is key. With podcasts, you can learn while on the go through the stories and experiences of others. And because of that, is a great way to get started.
In this guide, we will explain what dropshipping podcasts stand for and why you should listen to them. Also, we will create a list of the 10 best dropshipping podcasts in 2023. So, let's dive right in!
What is a Dropshipping Podcast?
Before we go any further, lets see what exactly is a dropshipping podcast.
A dropshipping podcast is a kind of online audio broadcast. Instead of sitting down to read a blog or watch a video, you can listen to a podcast while driving or cooking. Because of this, listening to a podcast is much easier to incorporate in your daily routine and get the most out it's content.
Some podcasts are shorter, several minutes long, and some can go on for a couple of hours. Also, it is typically released in an episodic way like a TV show. This is great because you know that there is always new and current content coming.

Also, most dropshipping podcasts revolve around the main topic as well as adjacent topics. These incloode business, e-commerce and marketing. There will always be something new and valuable to learn.
Discover top dropshipping suppliers of original US/EU products
You're 2 minutes away from building your ecommerce empire
No credit card required. No commitment.
Get started for free
Why listen to Dropshipping Podcasts?
Dropshipping podcasts are a quite popular form of educational content in 2023, primarily because of their convenience, but also because of their value.
There are many different types of dropshipping podcasts out there. Some are geared towards experienced drop shippers because they cover complex dropshipping topics. Others target dropshipping newbies as they cover the basics of the dropshipping business model.
Some podcasts take the form of audio documentaries that pull you in with captivating stories, whereas others are in-depth conversations with dropshipping experts.
Simply put, finding the right podcast for you can sharpen your dropshipping knowledge and is an excellent way for you to stay on top of current events within your industry too.
List of 10 must-listen Dropshipping Podcasts in 2023
To help you get started, we created a top 10 list of the best dropshipping podcasts to listen to in 2023. And here it is: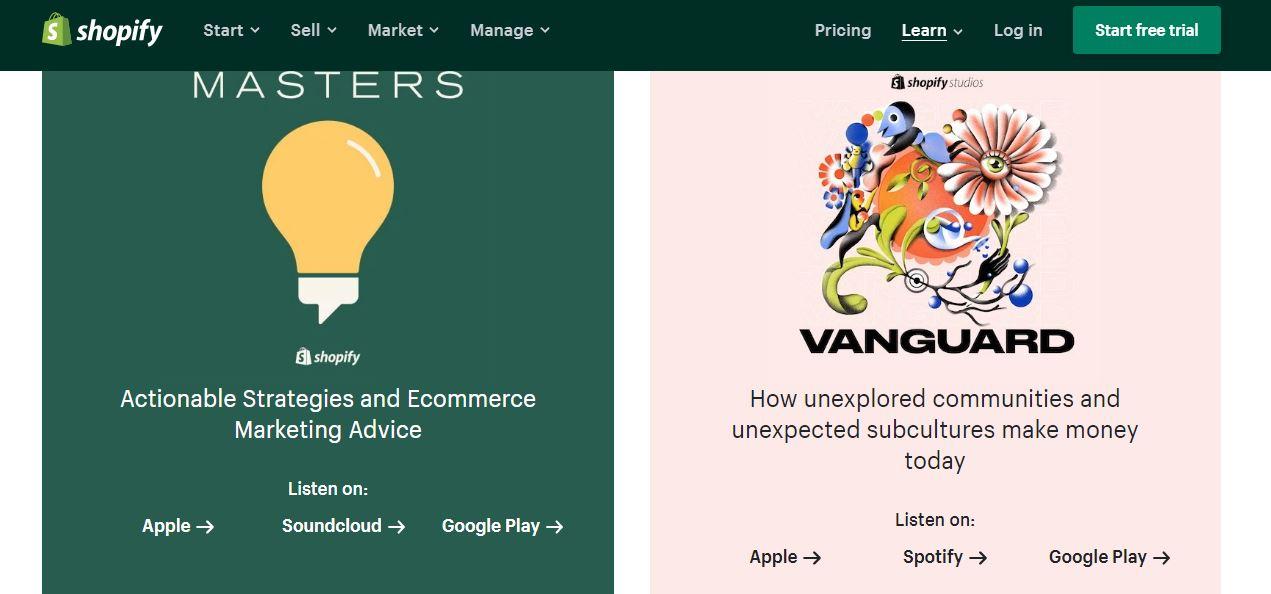 This podcast is the right fit for aspiring and ambitious dropshippers. Each week, Felix Thea, the podcast host, provides the knowledge you need to create and run a successful online store on Shopify.
That's to say, through a series of interviews, the host reveals the inside stories of how seasoned online entrepreneurs became successful in the industry.
So, in case you like the idea of getting Shopify business advice from experts that have racked up some impressive wins, do not overlook Shopify Masters.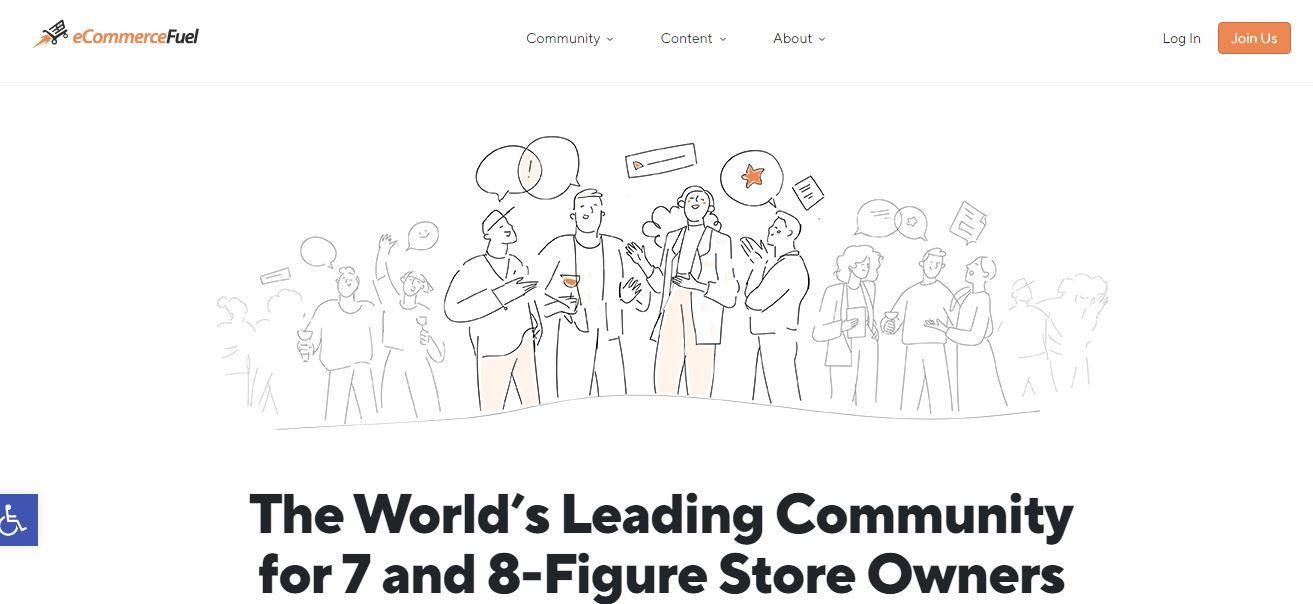 The host of this dropshipping podcast is the experienced e-commerce entrepreneur, Andrew Youderian.
As a big player in the industry with millions of listeners, eCommerce Fuel covers a wide array of e-commerce topics, including current e-commerce trends and brand-specific reports.
This is an excellent general resource for anyone in the e-commerce industry.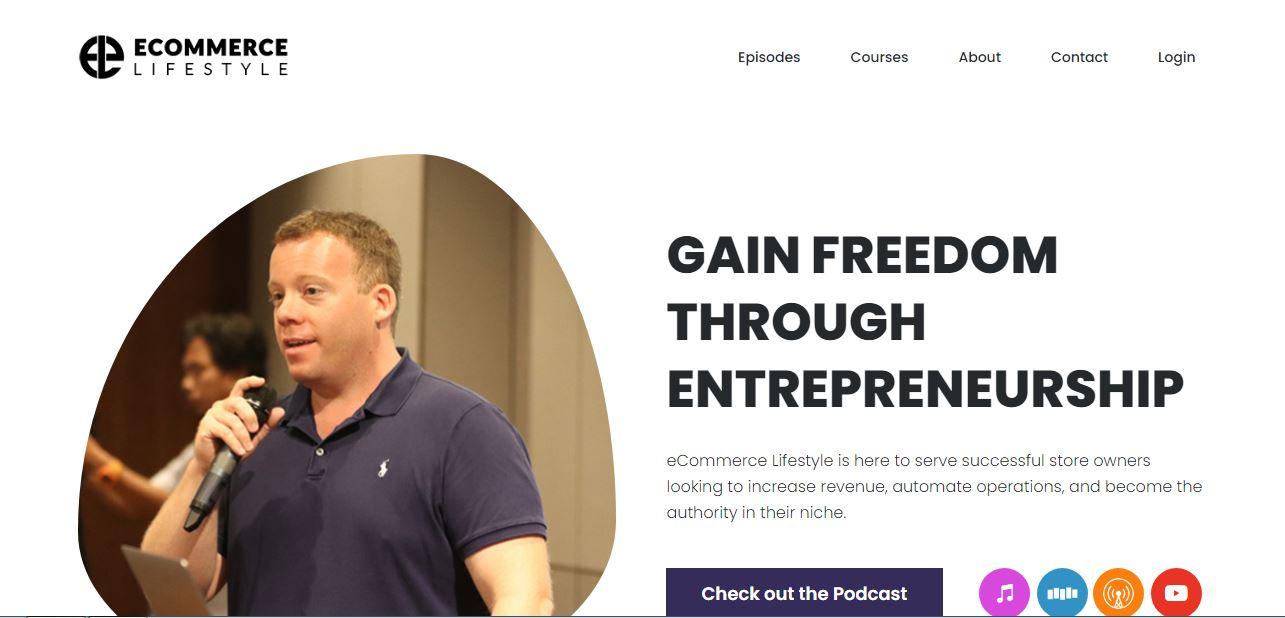 By listening to this podcast, you will learn more about current global events. This helps you get a better understanding of how to manage certain situations that affect your online business.
The podcast is a good choice for everyone because it covers topics that affect your online store, whether you are new to e-commerce or not.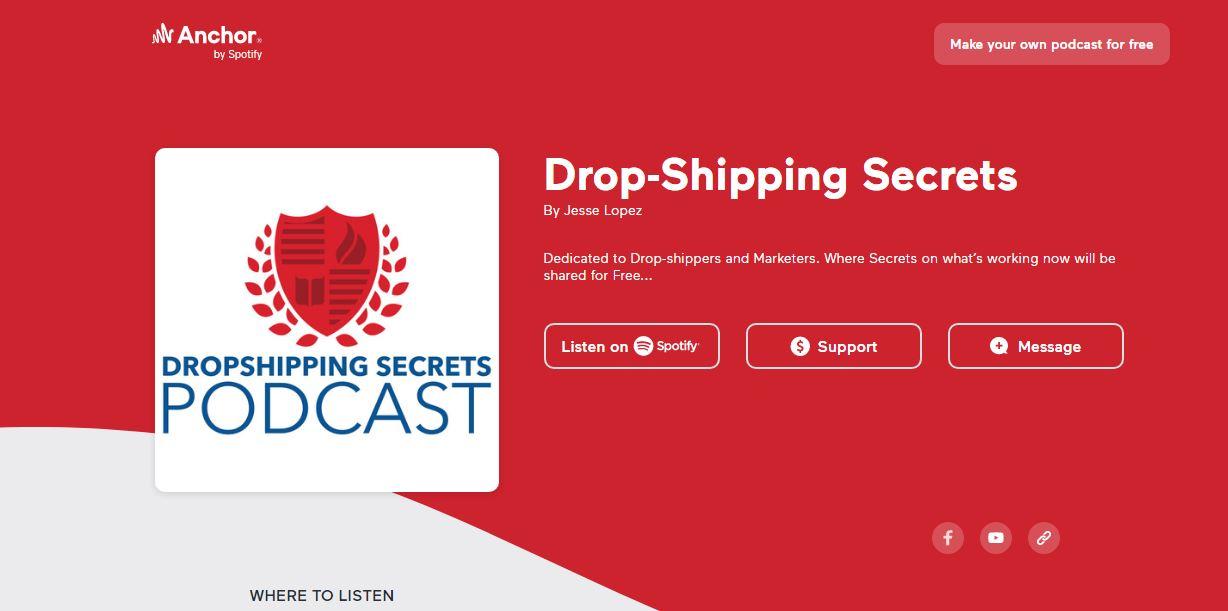 Hosted by Jesse Lopez, Drop-Shipping Secrets is a dropshipping podcast with amazing dropshipping-related content.
You do not know how to double your dropshipping conversion rate to how to find winning dropshipping products to sell?
No worries – Drop-Shipping Secrets is your answer. So, subscribe to this educational dropshipping podcast and expand your knowledge.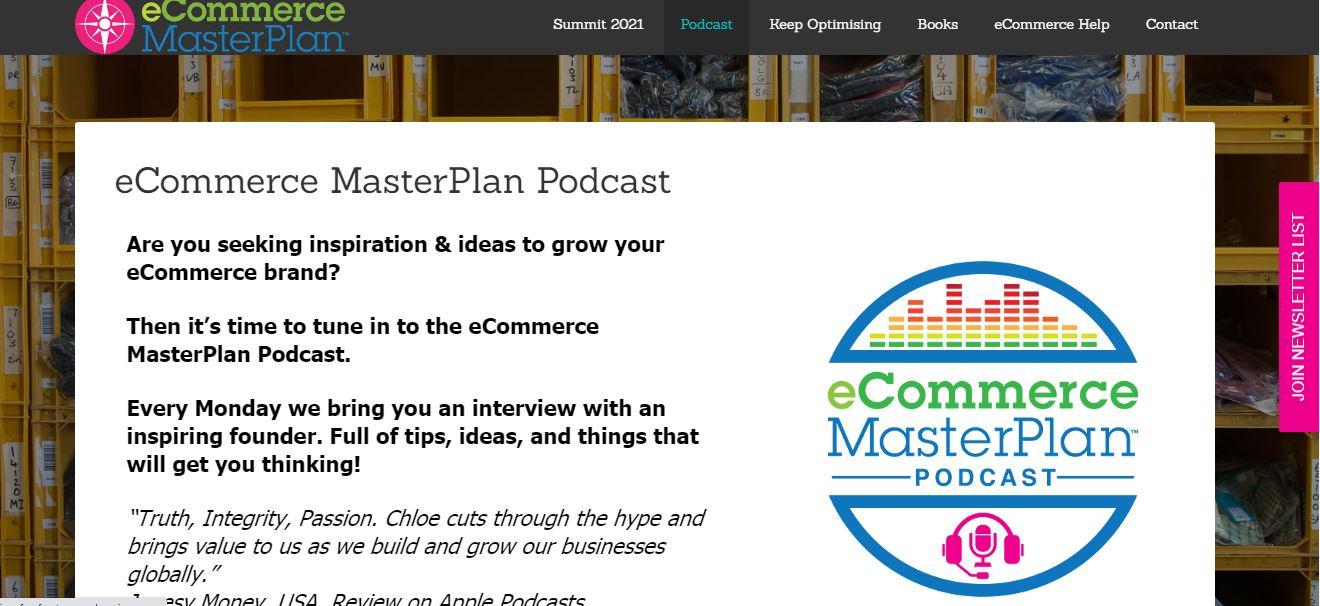 During her weekly chats with e-commerce entrepreneurs, host Chloe Thomas talks about e-commerce.
Additionally, each 30-minute interview features eye-opening insights from an e-commerce entrepreneur and provides actionable advice covering various topics.
Some of the topics the podcast covers include the latest e-commerce tech and ways to boost sales. And perhaps the best thing about the eCommerce Master Plan podcast is that it gives expert tips on how to create meaningful relationships with customers.
This podcast is a perfect choice for professional e-commerce entrepreneurs.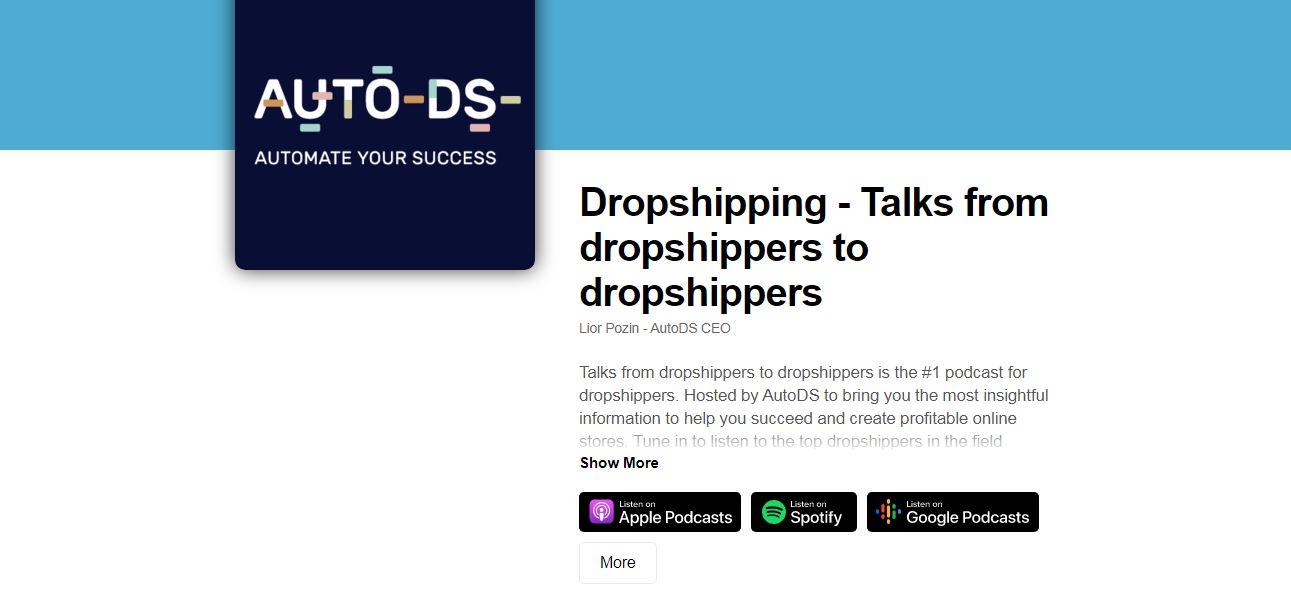 As its name suggests, this is a typical dropshipping podcast covering everything you need to know about dropshipping.
Moreover, this podcast provides valuable insight into how the top names in the dropshipping industry built their own e-commerce empires.
In a nutshell, it is the go-to place for discussions about the best dropshipping products to sell in 2023, real stories of success in dropshipping, etc.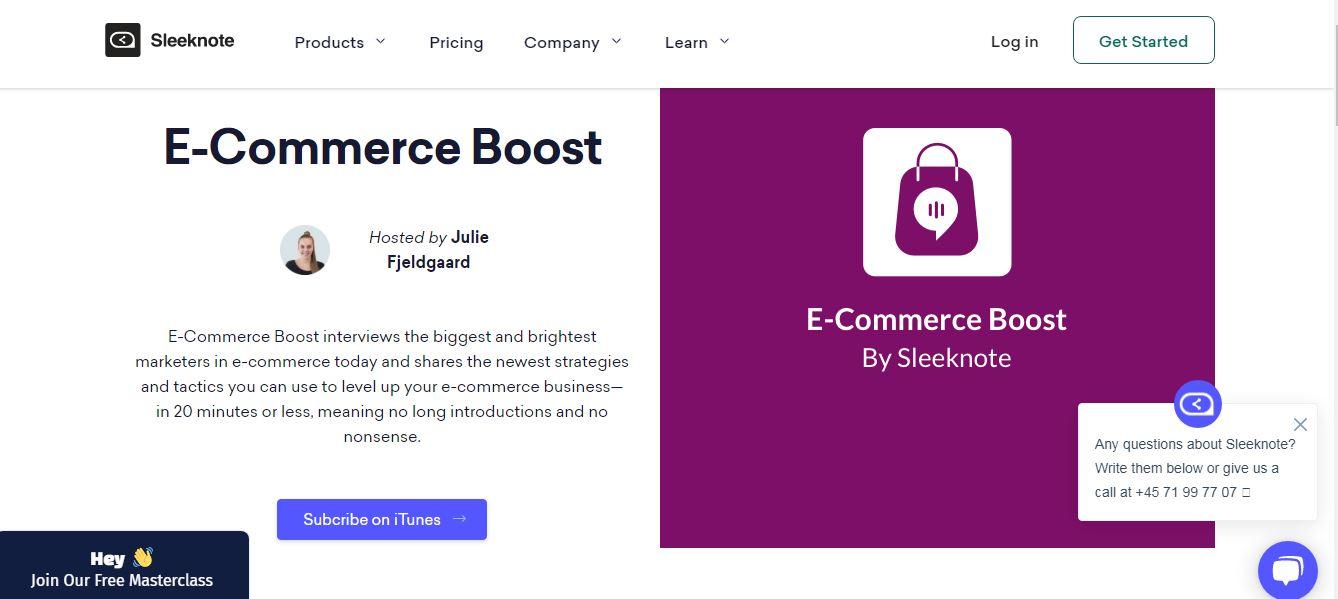 Hosted by Julie Fjeldgaard, E-Commerce Boost is best for those who have basic e-commerce knowledge.
Each episode features Fjeldgaard interviewing e-commerce gurus about various e-commerce topics, especially marketing.
Examining topics that range from free to paid marketing strategies, no marketing topic is off-limits in the podcast.
For example, if you are having difficulties with things like Facebook ads or SEO, E-Commerce Boost can help you with that.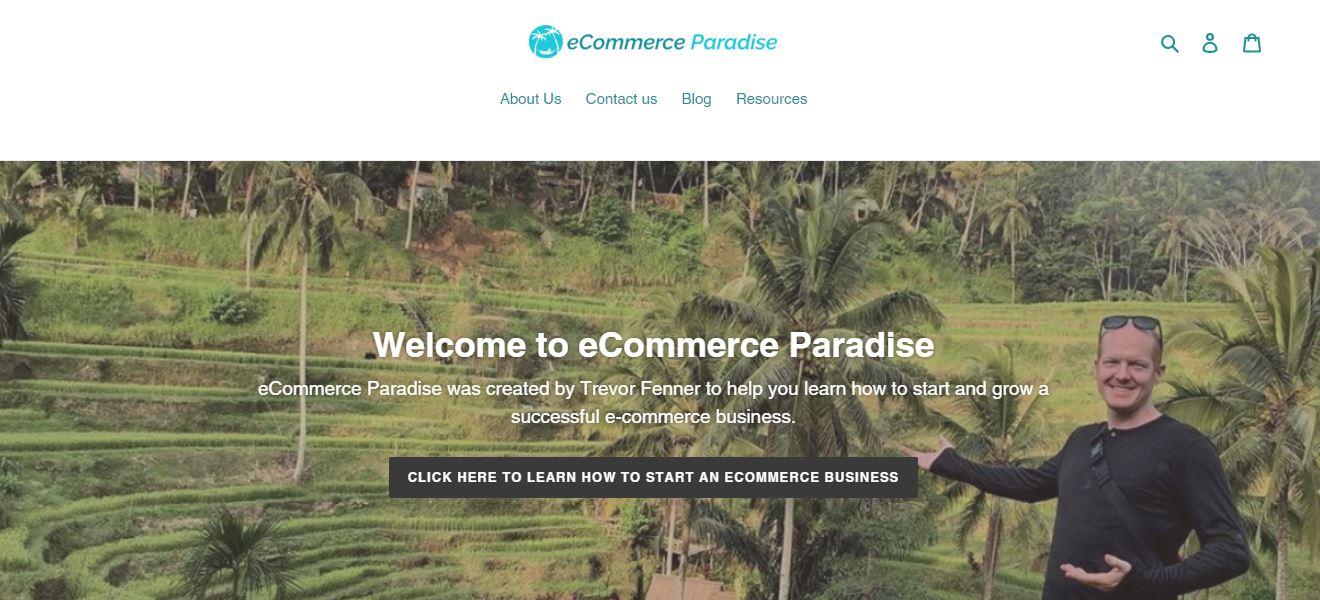 eCommerce Paradise is all about high-ticket dropshipping. In addition, it features turnkey services, private coaching, online courses, and a great dropshipping podcast.
Since the podcast serves one specific corner of the market, it grabs and holds the attention of those engaged in high-ticket dropshipping.
And if you have ever dreamed about building a high-ticket dropshipping empire, you will find this dropshipping podcast useful.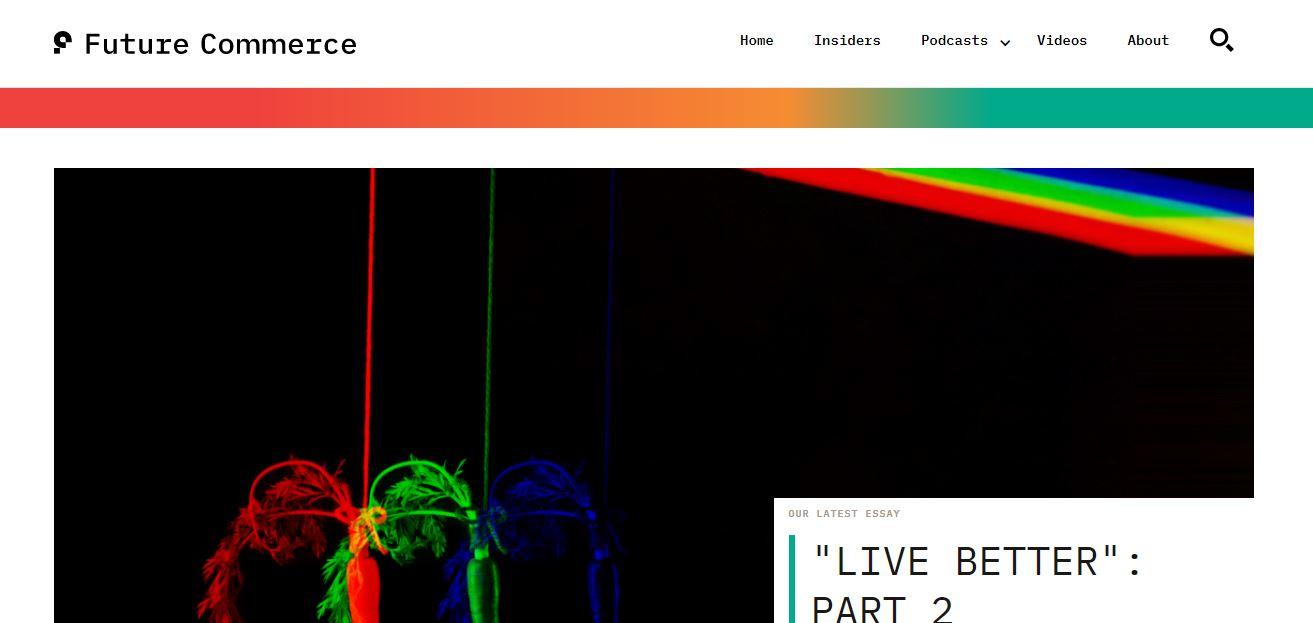 Unsurprisingly, the e-commerce world moves fast. So, keeping on top of it feels impossible sometimes. Whether you are a key player in the dropshipping industry or just interested in the latest strategies and innovations, it pays to stay up to date.
And this is where this podcast comes in. Future Commerce's topics range from e-commerce statistics to new and upcoming e-commerce integrations, tools, and apps.
That's why it is ideal for dropshippers that are experienced in the e-commerce market and want to stay informed about what is new and innovative.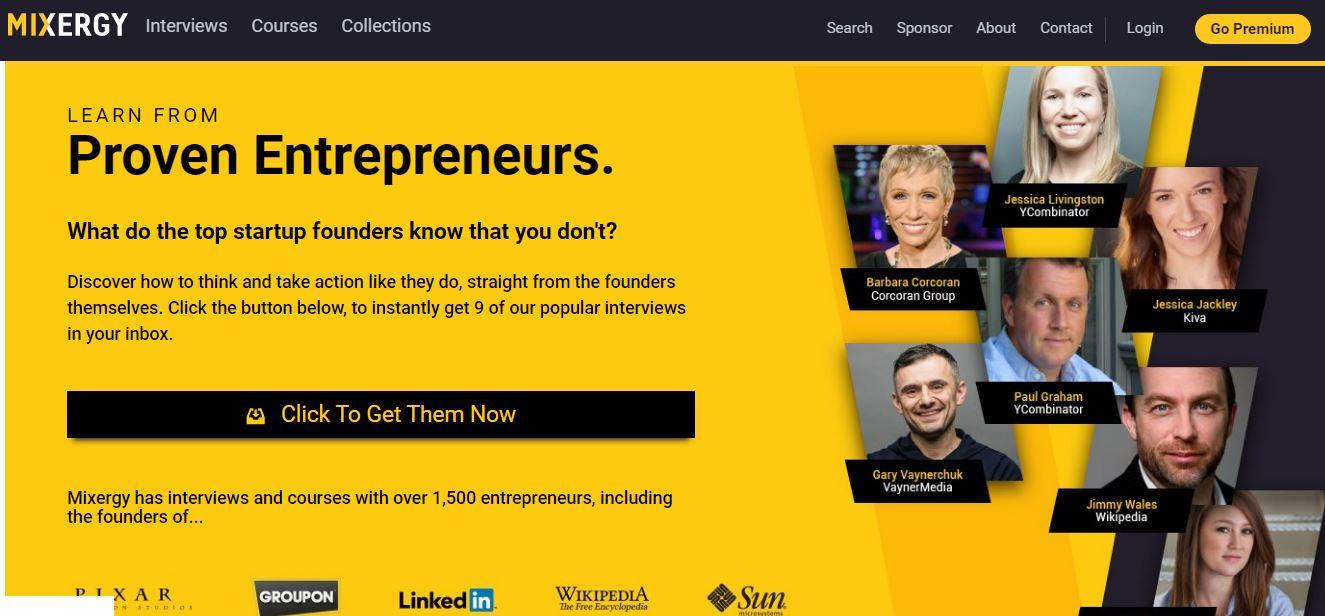 With over 1,500 interviews, Mixergy is an inspirational and educational podcast for those who like to learn about and borrow ideas from different industries, including dropshipping.
Most episodes feature interviews with experts at the top of their very diverse fields. And the brilliant and engaging host of this podcast, Andrew Warner, is known for his thorough research of his guests and his courageous approach to interviews.
As you can see, this is not one of those typical dropshipping podcasts. But it can help you a lot with your dropshipping business. And you will finish each episode ready to make progress on your business goals.
Find winning dropshipping products & spy on your competitors
Minea analyses all online advertising to help you find the best products to launch, and the best creatives in your niche in just a few clicks.
Use coupon: DROPSHIPPING30 and get a 30% discount
💡Try Minea For Free
Final thoughts
Dropshipping podcasts are a great way to expand your dropshipping knowledge no matter what level you're currently on.
The best dropshipping podcasts listed above have one thing in common – they are tailored to drop shippers and e-commerce entrepreneurs.
From practical advice to inspiring stories, these podcasts can help you sharpen your skills and build a successful dropshipping business.

If you liked this article, here are a few more that you might want to check out:

– Dropshipping Returns: How to Set up & Manage Your Shopify Return & Refund Policies? [Full Guide]
– Is Dropshipping Legal? Start a Risk-Free Dropshipping Business in Your Country
– Dropshipping Taxes and Payments – Must-Know Facts