8 Order Confirmation Email Examples & Templates For Ecommerce
by
Aleksandra -
Aleksandra teaches marketing and management at various levels in High School. She writes about marketing, the economics and logistics of the dropshipping business and ecommerce in general.
Chief of Content Marketing
Are you a dropshipper or ecommerce store owner struggling to create effective order confirmation emails? Look no further! I have compiled a list of 8 order confirmation email examples and templates specifically tailored for ecommerce businesses.
Crafting a well-designed and engaging order confirmation email can not only enhance the customer experience but also increase brand loyalty and drive repeat purchases.
In this article, I will showcase 8 exceptional order confirmation email examples and provide you with customizable templates to help you create your own compelling emails.
Don't miss out on this opportunity to optimize your ecommerce business's communication with customers.
The Anatomy of an Effective Order Confirmation Email
Before I dive into real-life examples, let's break down the essential elements that make up a remarkable order confirmation email.
👉  Discover the ChatGPT Hacks For Dropshipping: How To Boost Your Business?
1. Clear Subject Line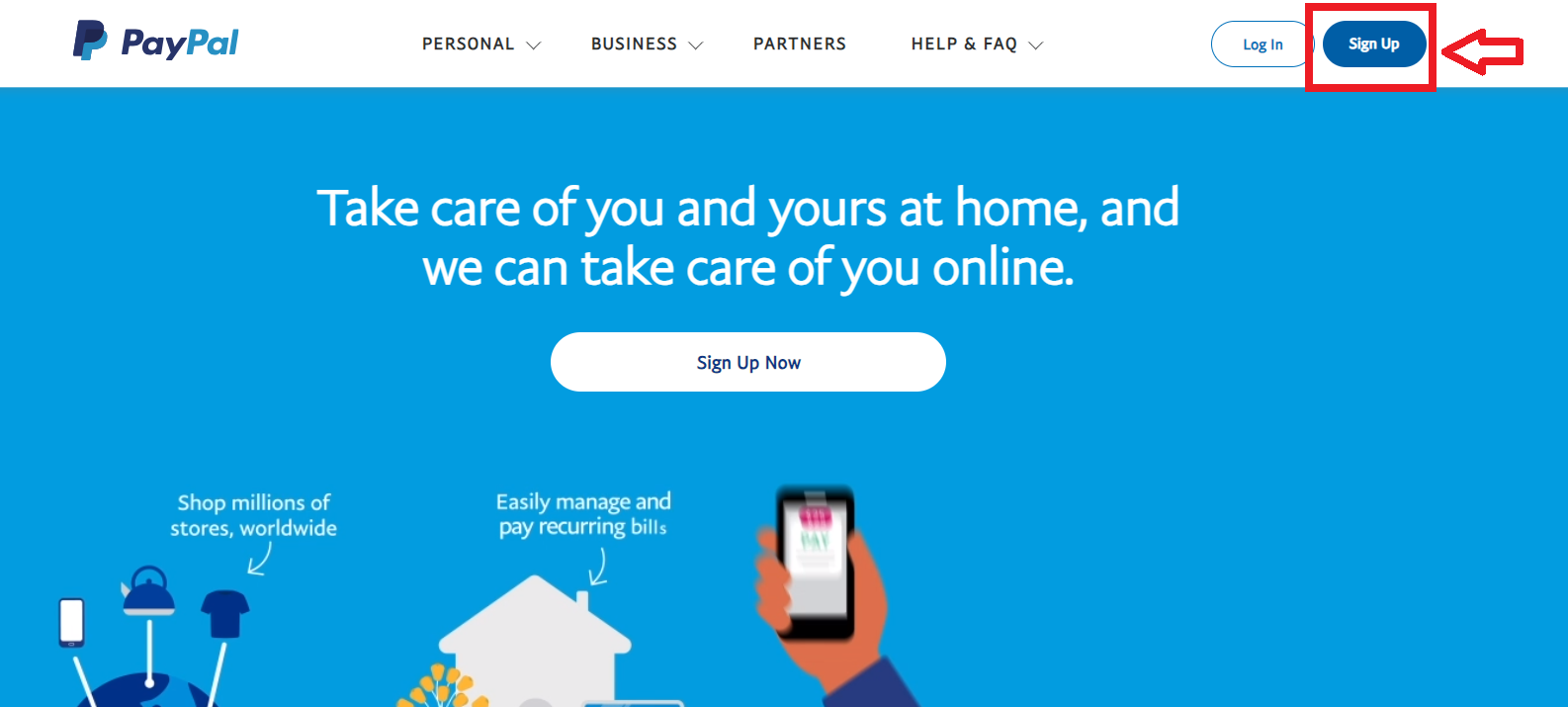 The journey of an effective order confirmation email starts right in your recipient's inbox. Hence, a compelling subject line ensures that your email gets opened promptly. So, consider these examples:
Order Confirmed: Your [Product Name] is on its Way!
Thank You for Shopping with Us – Order #12345
These subject lines are concise and informative. Also, it instills confidence in the customer that they're about to receive the information they need.
2. Personalized Greeting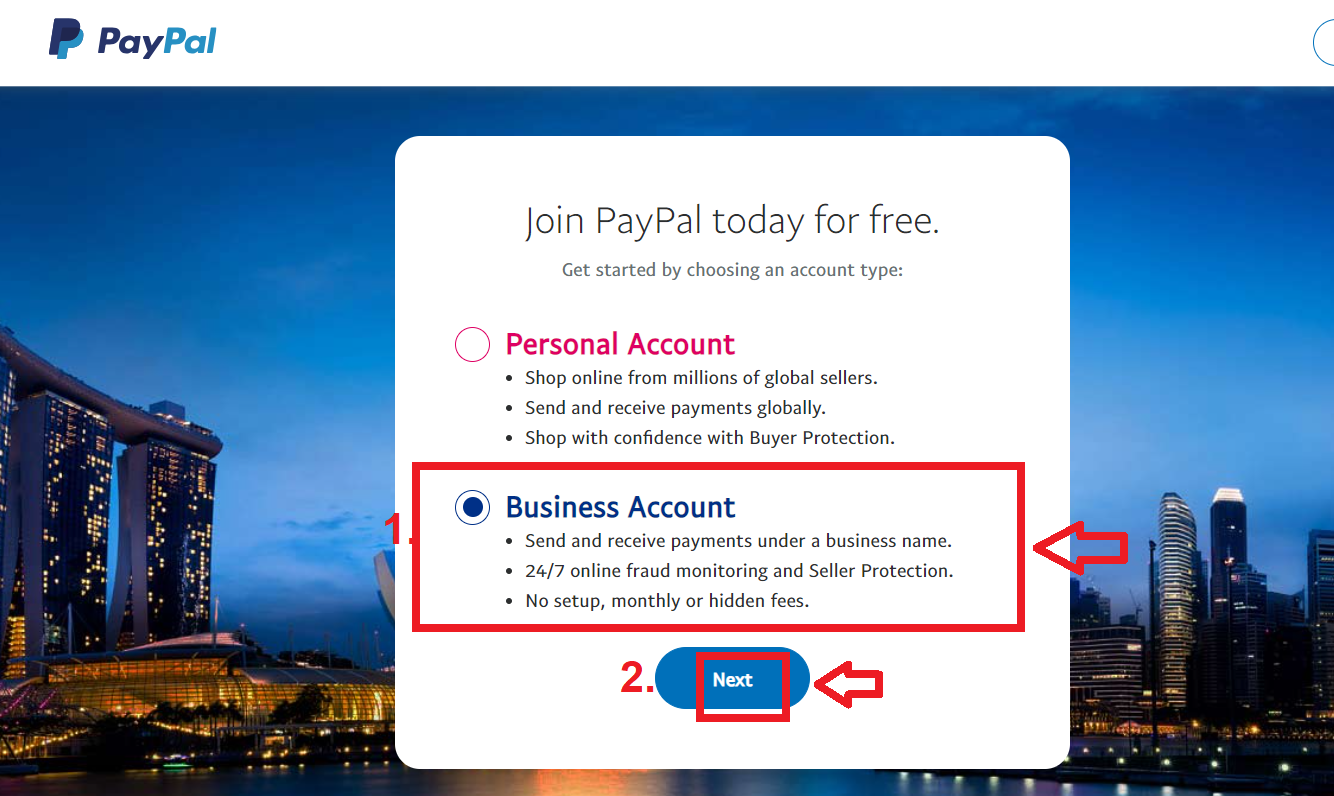 Begin your order confirmation email with a warm and personalized greeting. Addressing the customer by their name adds a personal touch. Here's an example:
Hi [Customer's Name],
A simple "Hi" followed by their name can make the email feel like a one-on-one interaction, fostering a sense of connection.
3. Order Details and Summary
This is the core of the order confirmation email. Thus, provide a clear and concise summary of the customer's order, including:
The list of items they purchased.
Quantity, size, color, or other relevant options.
Order total and individual item prices.
Billing and shipping addresses.
For example, it might look like this: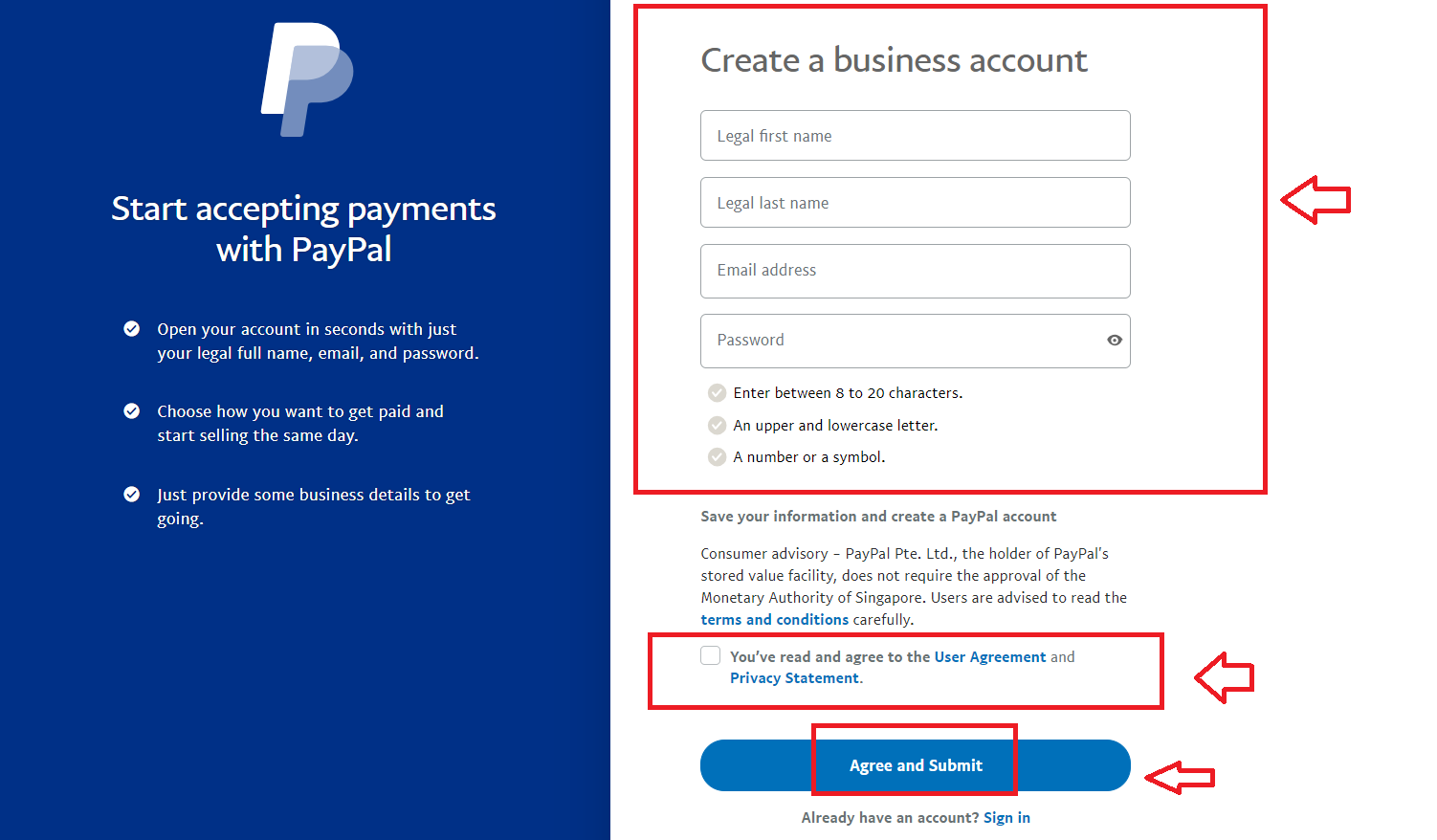 Moreover, ensure the information is well-structured and easy to skim. Use bullet points or tables if necessary.
4. Delivery Information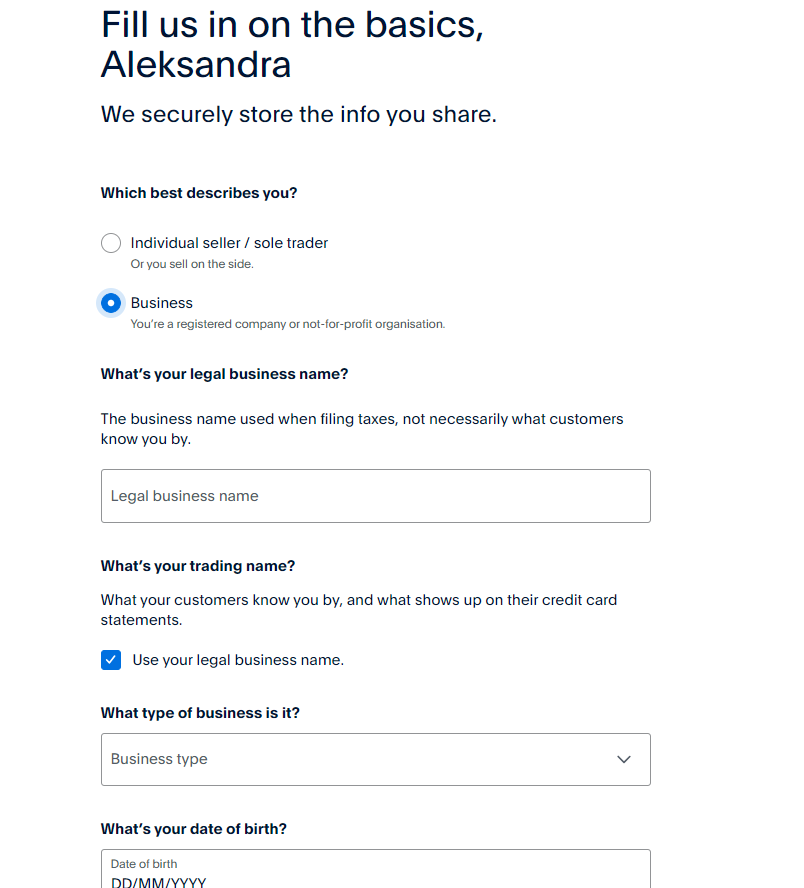 Customers appreciate knowing when to expect their order. Therefore, you should include details about:
Estimated delivery date.
Tracking number (if applicable).
Carrier or courier service.
For instance:
Your order is scheduled for delivery by [Date], and you can track its progress with the following tracking number: [Tracking Number].
Also, this reassures customers about the status of their order. So, it is essential for your order confirmation email.
5. Upselling and Cross-selling Opportunities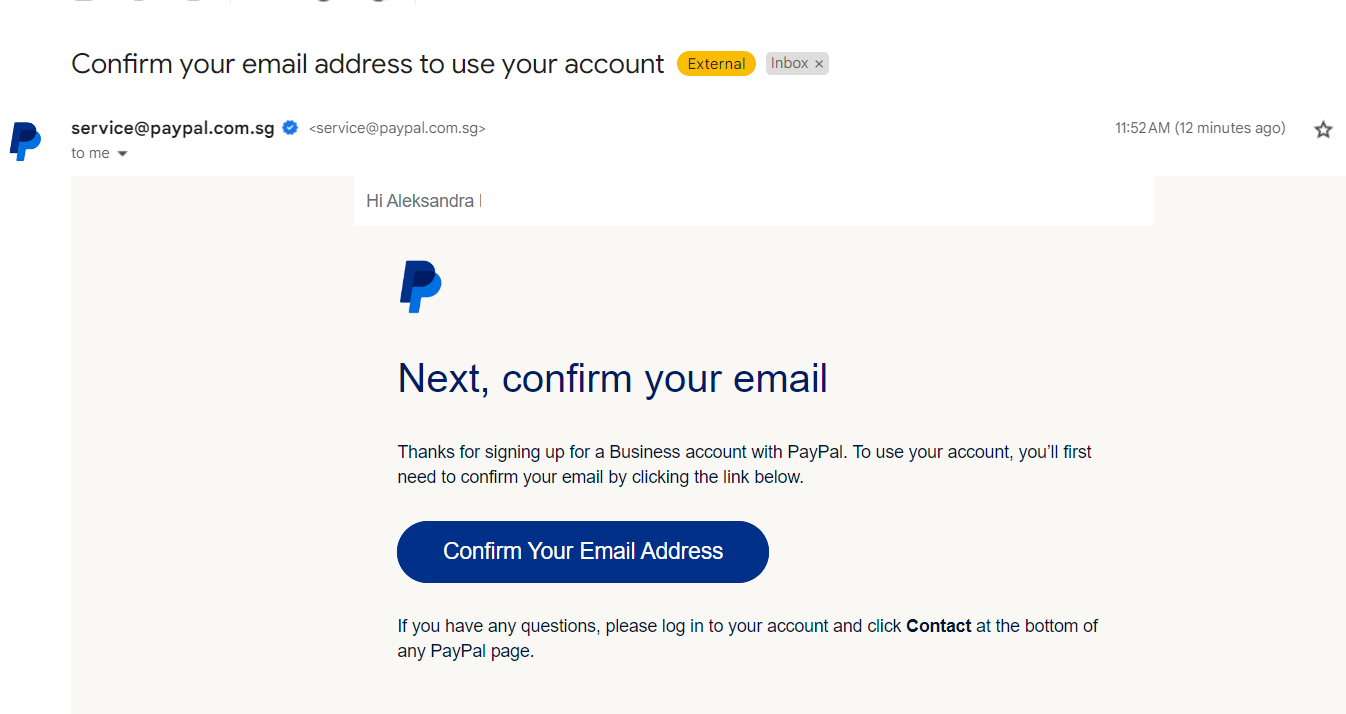 While order confirmation emails primarily confirm purchases, they also offer an excellent opportunity for upselling or cross-selling. Therefore, consider including product recommendations or complementary items. For example:
You might also like: [Related Product 1], [Related Product 2]
So, including such suggestions can increase the average order value and customer engagement.
6. Customer Support and Contact Information
Provide clear contact information and customer support details. In fact, you must make it easy for customers to reach out if they have questions or concerns. An example:
If you have any questions or need assistance, our customer support team is here to help. Contact us at [Email] or [Phone Number].
This instills trust and assures customers that help is just a message or call away.
7. Social Proof and Trust Signals
Include trust-building elements such as:
Customer reviews or testimonials.
Security badges or trust seals.
Links to your social media profiles.
For instance:
Join thousands of satisfied customers who have rated us 5 stars on [Review Platform]. Follow us on [Social Media Links] for updates and exclusive offers.
These elements reinforce the legitimacy and reliability of your business.
💡 Tip: Learn about Testimonial Advertising: 11 Proven Examples To Sell More.
8. Call to Action (CTA) for Future Engagement
Finally, encourage customers to take further action. Whether it's signing up for your newsletter, following you on social media, or exploring related products, provide a clear CTA. Here's an example:
Stay in the loop with our latest arrivals and promotions by subscribing to our newsletter. Click [here] to join our community.
This sets the stage for future engagement and brand loyalty.
💡Tip: Read about Branded Dropshipping: Best Tactics For Building A Strong Brand.
Lifetime deal: Get all-access to everything on Dropshipping.com
Access all DSCOM features, resources, courses, live workshops, discounts, winning products, weekly deep dives, directories and all future updates under all-in-one dropshipping HUB.
DROPSHIPPING IS A REAL BUSINESS, DON'T DO IT ALONE. 4553 MEMBERS ALREADY JOINED. YOU CAN PAY OFF YOUR SMALL INVESTMENT WITH JUST 2 SALES ON YOUR STORE.
Grab the deal before it's gone
Real-life Examples of Effective Order Confirmation Emails
Now that I've dissected the essential elements of an order confirmation email, let's dive into real-life examples of businesses that excel in this department. These examples showcase how the principles mentioned above come to life in action: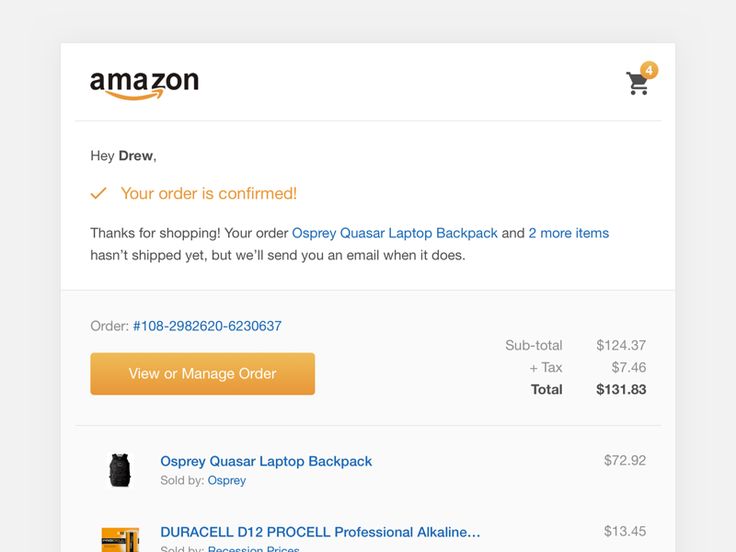 Amazon's order confirmation emails are a masterclass in clarity and user-friendliness. They provide comprehensive order summaries, clear delivery information, and easy access to customer support.
💡 Tip: Read about Dropshipping on Shopify vs Amazon FBA [Expert Advice].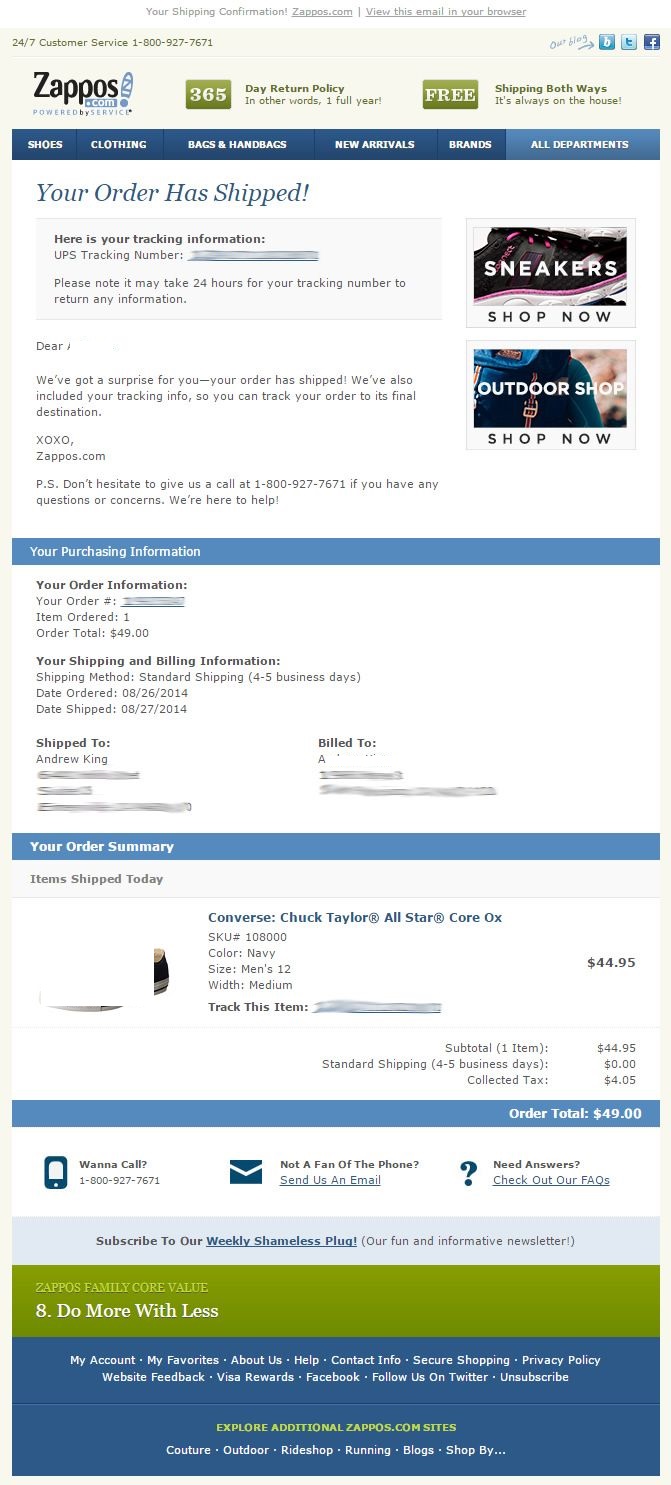 Zappos, known for exceptional customer service, includes a personalized greeting and a clear CTA for subscribers. They also use social proof by mentioning their 24/7 customer service.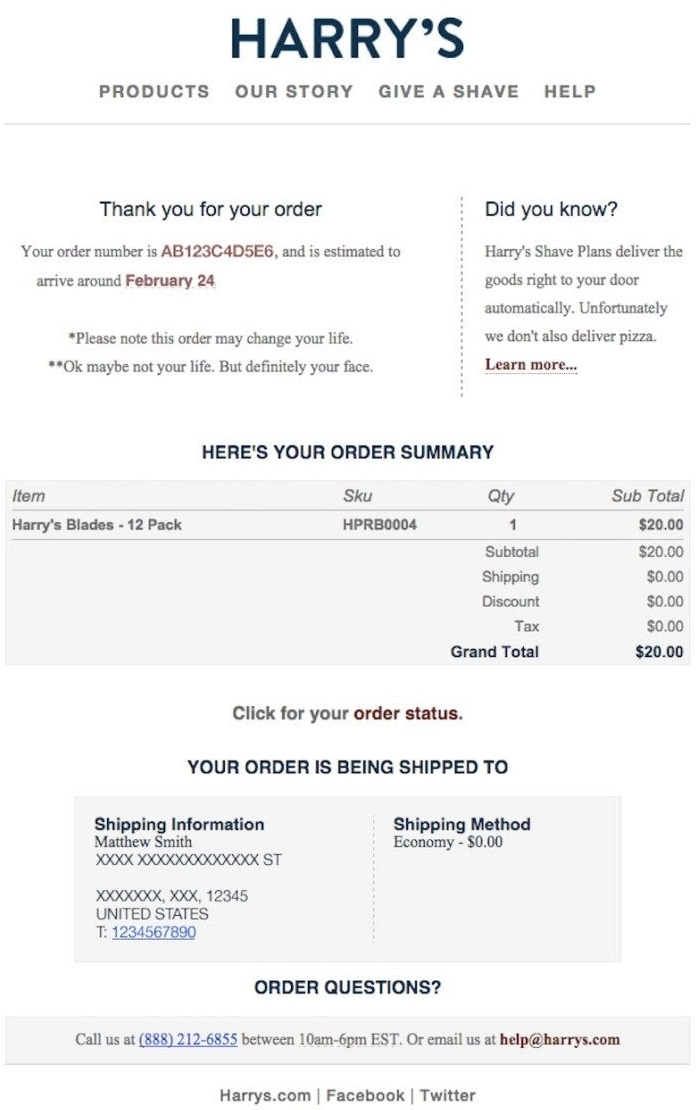 Harry's, a men's grooming brand, keeps its order confirmation email straightforward and friendly. Hence, they offer a seamless experience by including an easy-to-understand order summary.
Also, they reinforce trust by including a "Learn More" CTA, allowing customers to explore the platform further.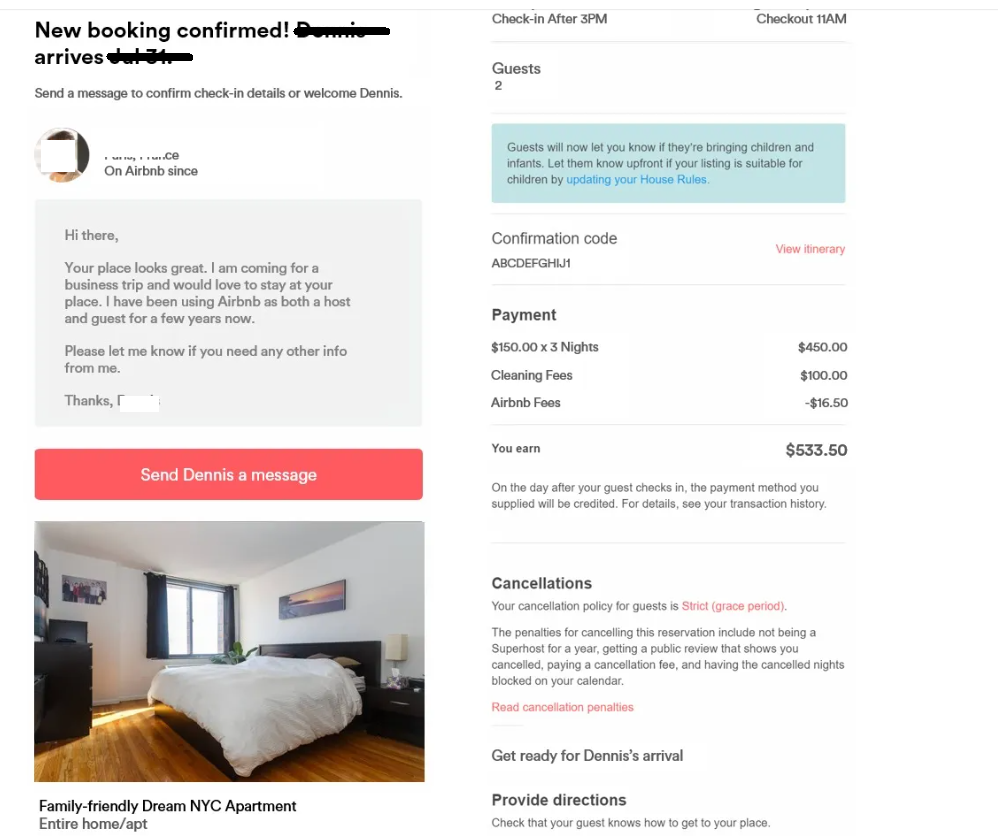 Airbnb uses a visually appealing order confirmation email. Thus, in their emails, you can see an informative order summary, product/service photo, billing details, etc. Also, they provide cancelation details for customers as well. And, this adds value.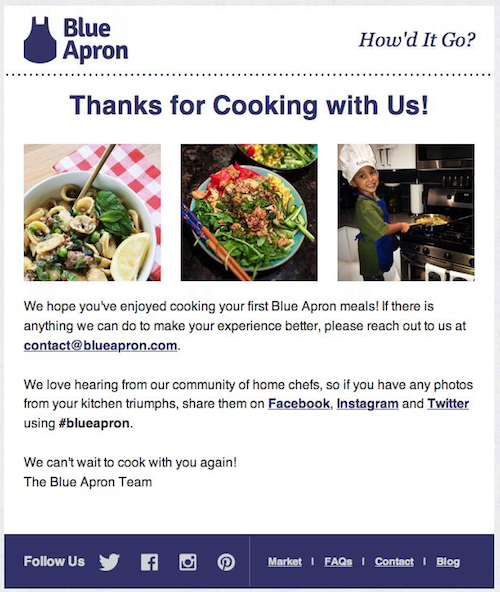 Blue Apron uses its order confirmation email to upsell and cross-sell. In addition, they provide recipe suggestions to enhance the customer experience.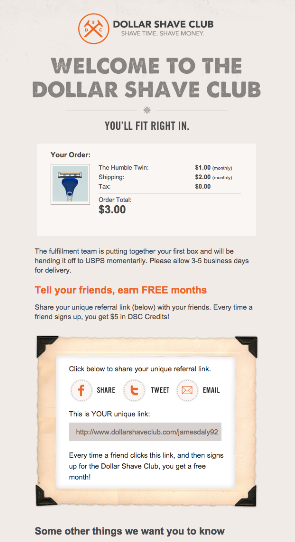 Dollar Shave Club's order confirmation email is concise and to the point. Hence, they highlight key order details, making it easy for customers to review their purchases.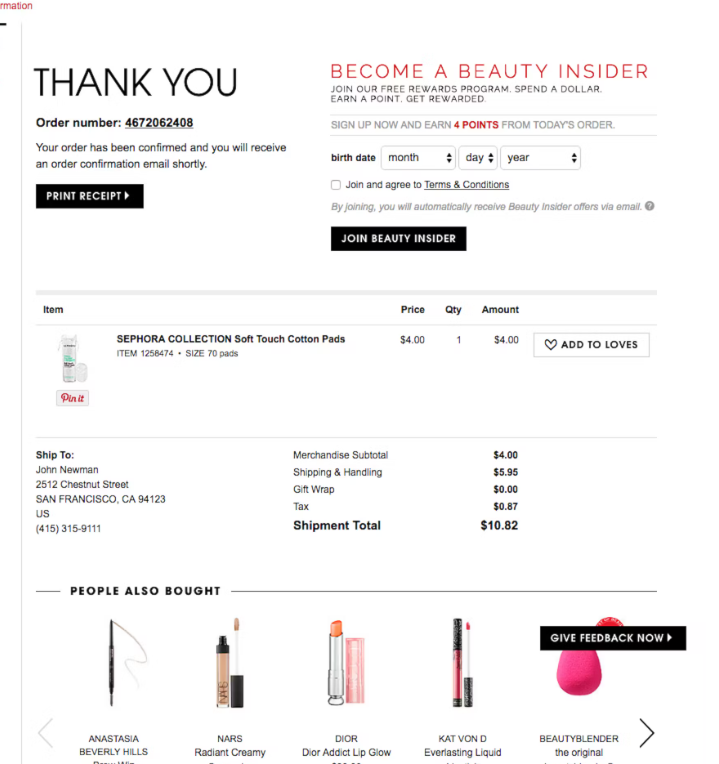 Sephora includes personalized product recommendations based on the customer's purchase. Thus, this strategic use of cross-selling can increase average order value.
💡 Tip: Check out the Beauty Products To Sell Online: Top 15 Beauty Products For Dropshipping.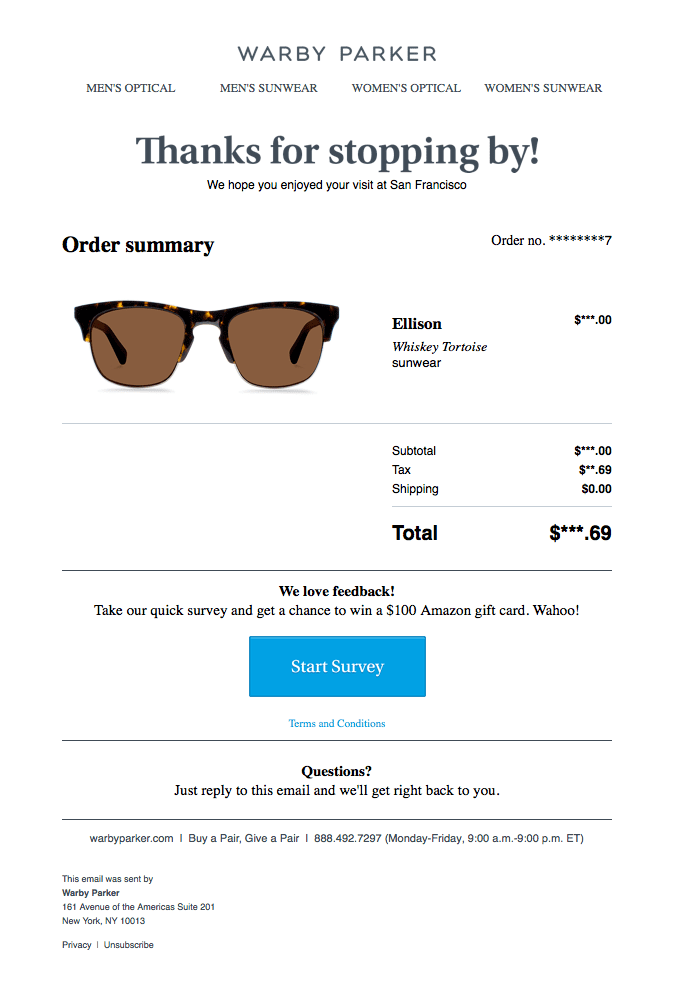 Warby Parker's order confirmation email is visually appealing and includes trust-building elements. In fact, they encourage customers to leave feedback and include a call-to-action button to start a survey, and rate their services.
👉 Also, check out the Top 10 Dropshipping Sunglasses Suppliers.
Creating Your Own Order Confirmation Email Template
Now that you've seen how successful businesses craft their order confirmation emails. So, it's time to create your template.
Therefore, I suggest you start by considering your brand's voice and identity. Then, implement the elements discussed above, tailoring them to your specific products and audience.
What's more, remember, consistency is key. Also, ensure that your order confirmation emails align with your brand's overall messaging and aesthetics.
👉 Check out the 16 Best Dropshipping Email Marketing Tools For Shopify.
Join the only community and resource hub you'll ever need to succeed with dropshipping
Find winning dropshipping products, learn marketing, download templates and engage with real dropshippers
Never pay for a "guru's" course again. See why 4543+ dropshippers joined us this year!
💡Try DSCOM Hub Now
Conclusion
By mastering the art of crafting effective order confirmation emails, you not only reassure customers about their purchases but also lay the foundation for future engagement and brand loyalty.
In this article, I've explored the critical elements that constitute an exceptional order confirmation email:
Clear Subject Line: Grab your customers' attention right from their inbox.
Personalized Greeting: Create a personal connection with your customers.
Order Details and Summary: Provide a comprehensive overview of their purchase.
Delivery Information: Keep customers informed about delivery dates and tracking.
Upselling and Cross-selling Opportunities: Boost your revenue by suggesting complementary products.
Customer Support and Contact Information: Build trust by offering accessible support.
Social Proof and Trust Signals: Reinforce your credibility through reviews and trust badges.
Call to Action (CTA) for Future Engagement: Encourage customers to stay connected.
Additionally, I've dissected real-life examples from industry leaders, showcasing how these principles come together to create remarkable order confirmation emails.
Also, as you embark on enhancing your own order confirmation emails, keep in mind that consistency with your brand identity is paramount. Moreover, tailor the elements to match your unique products and customer base.
By doing so, you'll not only provide essential order information but also foster a positive customer experience that resonates with your audience.