How to Start a Dropshipping Clothing Business in 2023 [+Suppliers List]
by
Aleksandra -
Aleksandra teaches marketing and management at various levels in High School. She writes about marketing, the economics and logistics of the dropshipping business and ecommerce in general.
Chief of Content Marketing
So, you have decided to start your dropshipping clothing business in 2023. Congratulations!
It is a great decision because fashion is the biggest B2C e-commerce market segment on a global scale. To illustrate, global e-commerce retail sales of fashion and apparel reached US$753 billion in 2021.
Moreover, the global e-commerce fashion market is expected to reach US$1.164 billion by the end of 2025, growing at a CAGR of 9.1% over the analysis period 2020-2025.
As a dropshipping entrepreneur within such a huge industry, you will surely face lots of competition.
But, here, we will teach you how to start a dropshipping clothing business in 2023 the right way and master competitive selling in a crowded marketplace.
Ready to get started?
How to start a dropshipping clothing business in 2023 – the right way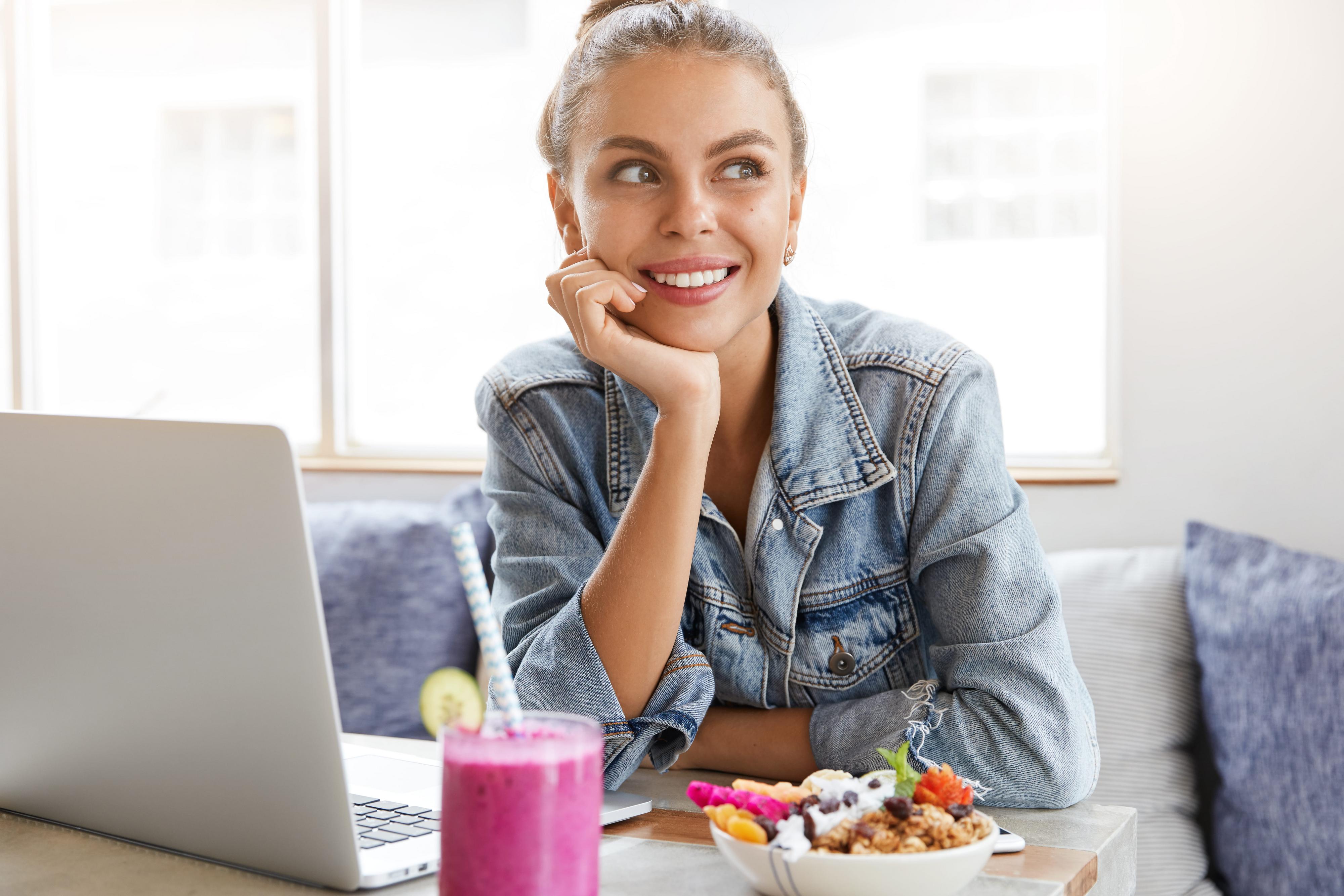 Is there anything better than lying on your sofa on a rainy day and displaying your clothing items in your e-commerce store?
At a first glance, breaking into the fashion industry seems exciting. Additionally, it also seems that there is a lot of money to be made in the industry, particularly if you have dreams of becoming the next success story working with BrandsGateway. Here you can check our complete BrandsGateway Review.
But remember that you need to temper the notion of becoming the next big fashion or jewelry online reseller with the hard work and dedication it takes to become successful in the field.
👉 Read my FULL review of Trendsi Dropshipping: Is It Good For Fashion-Based Dropshipping?
Let's continue…
👉 Check out the Best Side Hustles For Women – Make Money From Home.
Do market research
You may already have some ideas for what types of clothing you want to sell over the internet. This is great news, but do not jump in just yet.
Do not assume you know what customers want because this may cause you to end up selling something unprofitable. Instead, use both quantitative and qualitative market research to make the best decision for your dropshipping clothing business in 2023.
It is recommended to try to understand the market as a whole, particularly the emerging trends and competitive landscape.
In fact, there are two kinds of market research that you need to use: primary and secondary market research.
Basically, the former refers to the act of doing your own market research. And the latter refers to the act of collecting data from other sources that already did the research.
Primary market research
Understand what people are interested in and curious about, in real-time by using a tool like Google Trends.
Thoroughly analyze your competition with tools like SimilarWeb, Alexa, and Quick Search.
Use online survey tools like SurveyMonkey, Google Forms, and LimeSurvey to access key demographic information. Plus, these tools enable you to find out just about anything—from what people like to what type of product your market needs.
Secondary market research
Take advantage of industry statistics like Statista to learn more about your target market.
Go to MarketResearch.com to find general industry reports and more specific reports about fashion.
Go to NPD.com to gain data-driven insights into the fashion industry.
Want to keep up with the rapidly changing fashion trends? Want to meet the needs of demanding customers who are spoilt for choice nowadays? Then, doing market research is a must for you!
Define your clothing niche
Once you have taken the market demand, current style trends, demographics, and consumer buying behavior into consideration, it is time to decide on your clothing niche.
Before setting up a dropshipping clothing business in 2023, you must define your clothing niche. Remember that the more specific and specialized it is, the faster you land your first customers.
This means that you should not try to sell clothing to everybody across every demographic. Instead, you should focus on something a little more specific.
For instance, there are many different segments or "niches" within the market for women's clothing. Simply put, women's clothing is a broad niche. However, sportswear would be a specific niche market, as would clothe for special occasions.
IDEA: Start dropshipping streetwear brands.
Regardless of what clothing niche you choose for your online business, make sure it has earning potential and resonates with your target market. Needless to say, decide on your dropshipping clothing niche based on your market research results.
In short, set your scope on the audience you want to go after and define your niche.
Choose your clothing line business model
To start a dropshipping clothing business in 2023, you need to find ways to source your clothing items.
Generally speaking, there are three ways to source your products for your clothing store. And they are as follows:
Dropshipping
 As you probably already know, dropshipping is a low-risk business model that enables you to sell online without dealing with inventory and delivery.
To use this model and sell clothing online, you need to find a reliable clothing dropshipping supplier to work with.
But to find the right supplier for your clothing dropshipping business in 2023, you must decide what type of clothing you want to sell first.
To help you get started, we covered the best 80 niche dropship clothing suppliers.
Also, check the top 10 Turkish Wholesale Clothing Suppliers for your dropshipping store.
In this guide you can find the ultimate review: Spocket vs Oberlo vs DSers vs AliDropship. This guide will help you choose the best suppliers platform for your dropshipping business.
For many online buyers, money is the driving force behind any clothing purchase.
As a result, as an online merchant, you need to choose between high-end and fast fashion dropshipping.
Sure, you need to make this decision based on your market research mentioned above.
High-end, luxury clothing
By selling high-end, luxury clothing in your dropshipping store, you can offer your customers a taste of luxury with high-quality garments.
High-end clothing is made from exceptionally high-quality fabric as well as sewn with expert finesse by trained hands.
The best high-end clothing dropshipping suppliers:
Here is our list of the best high-end clothing dropshipping suppliers. BrandsGateway is, without a doubt, one of the best and most reliable high-end clothing dropshipping suppliers.
It is a wholesale and dropshipping supplier of clothes and accessories from famous brands and designers.
Fast fashion, regular clothing
On the other hand, by selling these types of clothing, you can give your customers access to a range of styles without blowing the budget.
In a nutshell, you can help them kick-start their budget fashionista wardrobe while still staying on-trend and stylish.
 The best fast fashion dropshipping suppliers:
Some of the best fast fashion dropshipping suppliers include FashionTIY, ModeShe, and CCWholesaleClothing.
Print-on-demand clothing dropshipping
Print-on-demand dropshipping is a great way to source products for your dropshipping store.
In essence, a third-party print-on-demand company prints or alters a pre-existing clothing item based on customer orders.
Next, the company ships the product to your customer. As you can see, with this, you do not have to hold your inventory as well.
Print-on-demand dropshipping is an excellent way to sell customized made-to-order clothing items, including t-shirts, hoodies, jackets, bags, and more, featuring your own designs.
Also, with print-on-demand dropshipping, you can sell clothing online without any up-front investment.
The best print-on-demand companies:
Here is our list of the best print-on-demand dropshipping suppliers to choose from. Printful is definitely one of the best and oldest print-on-demand companies that you can work with.
Here you can check our Printful vs Printify review.
Private label dropshipping
Another way to enter the clothing dropshipping industry is to opt for private label dropshipping. This model is very similar to the previous one as even with private label dropshipping, you do not have to hold your inventory.
But unlike the print-on-demand dropshipping model, the private label dropshipping model allows you to start your own clothing line.
It allows you to specify everything about your clothing product – what materials should be used, what the package should look like, etc.
Furthermore, private label dropshipping gives you greater control over the entire manufacturing process. This means that you do not manufacture your clothing items yourself.
But you actually find a private label manufacturer to manufacture these products for you under your own brand.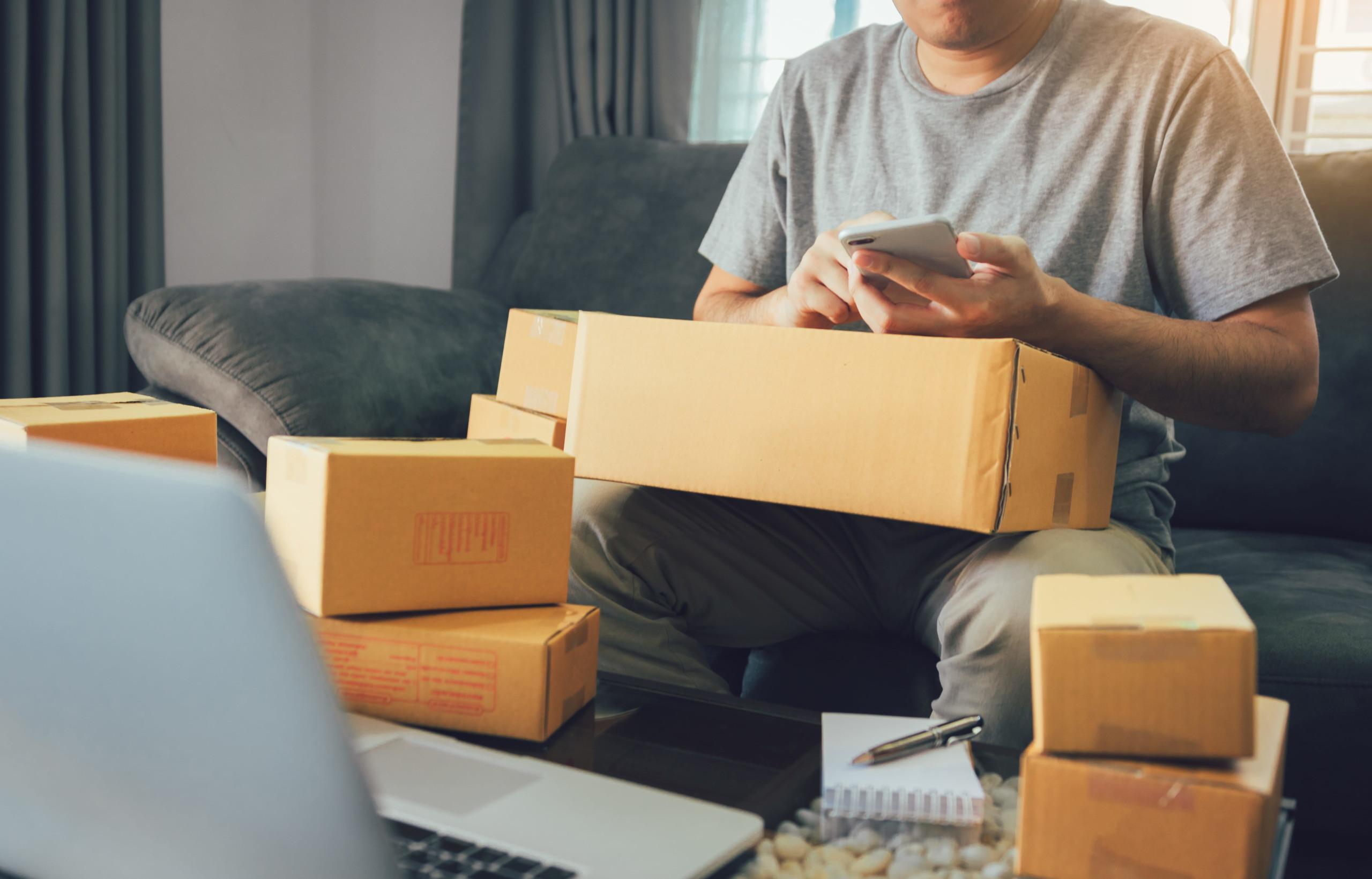 In other words, you design your clothing products and get them manufactured by a private label manufacturer.
Of course, the manufacturer will ship these products to your customers. (Just make sure you work with a private label manufacturer that offers dropshipping services!)
Learn more: Pros & cons of BigBuy dropshipping
What a simple way to start your own clothing line and make money online!
But keep in mind that you may need a considerable amount of initial capital to start your clothing line.
Plus, to start your own clothing line by using this model, you may be obliged to order a particular minimum order quantity per item under your own label.
The best private label clothing manufacturers:
Zega Apparel may be your one-stop solution for all customized clothing manufacturing needs.
Create a good business plan
Before launching your dropshipping clothing business in 2023, you need to create a good business plan.
Your business plan will not only help you focus on the specific steps necessary for you to make your clothing business idea succeed, but it will also help you accomplish your short- and long-term goals.
If you have no idea how to develop your business plan, take a look at our simple business plan template. It includes practical tips on how to write your dropshipping business plan. Hopefully, it can help you get started as well as move in the right direction.
Set up your business
You have created your business plan and chosen the right clothing line business model, haven't you? Now, you need a place to share your clothing dropshipping business idea with the world and turn it into reality.
So, you need to set up your clothing dropshipping business. And here is what you need to do:
Choose an e-commerce platform
To build your dropshipping store and sell clothing online, you need to decide which e-commerce platform you would like to use. Fortunately, there are several e-commerce platforms out there, including Shopify, BigCommerce, WooCommerce, Wix, etc. And each of them offers different services and functionalities on different scales.
But remember, a solid e-commerce platform lets you list your clothing products, upload pictures, add product descriptions, and create a simple checkout process without any hassle.
Before choosing the right platform for your clothing store, pay attention to your business goals and budget. Our previous article can help you choose the right e-commerce platform for your business.
For those who do not know, a domain is the website address, aka a URL, where everyone can find your dropshipping store on the Internet.
When using some of the above-mentioned e-commerce platforms like Shopify, you instantly get your own sub-domain such as "your-clothing-store-name.myshopify.com."
But if you want to develop or extend your brand, then a custom domain is the way to go.
What does this mean? This means that if you want to build a unique clothing brand, you need to change the primary domain and choose a custom domain.
While choosing your domain name, you must also check if it is unique, i.e., available within the digital space. To do that, it is advisable to use certain tools like Name and Instant Domain Search.
What's more, to get visitors to your website and keep them coming back, you must choose a domain name that is short and easy to remember.
Plus, your domain name must align with your business name and what you sell. That's why you need to avoid generic names.
For instance, if you are about to sell bras and sensual underwear online, choosing a name like, "John's Online Clothing Store", would be too broad and generic.
💡 Tip: Read about Selling Underwear Online Without Holding Inventory.
Therefore, select a short, catchy, and descriptive name that visitors would associate with lingerie and underwear. "Heaven Lingerie" is a good example of this.
Tip: You can sell clothing on marketplaces for handmade goods, like Amazon Handmade or Etsy.
Customize your store and build your clothing brand
A good clothing dropshipping business in 2023 requires an eye-catching, trendy, and stunning online presence. Ideally, it should fit the specific branding you have in mind for your online store.
So, you need to get your creative juices flowing and develop the creative materials that represent your clothing line. Simply put, you should focus on your logo, illustrations, and graphics, color palette, product photography, etc.
If you are new to web design, this may seem like a tough task. However, depending on your chosen e-commerce platform, finding the right fit can be a simple task.
Thankfully, the majority of e-commerce platforms have modern fashion themes and templates packed with stylish and customizable designs to meet your unique needs.
Moreover, these themes allow for customization to reflect your brand and style without you having to design anything from scratch. And this makes it easier for your visitors to understand what your brand is about.
List your products in your store and choose your sales channels
Next, you are ready to start adding the clothing items to your dropshipping store. In addition, this involves adding product details and photos.
To write a solid product description, make sure you focus on the product benefits first. This means that you need to describe what each piece of clothing offers to satisfy the needs, desires, and wants of a consumer.
Then, you can add the product pictures. It is always a good idea to avoid using the product pictures from your dropshipping supplier.
Many other online resellers probably use the same product pictures from your supplier. But you want to stand out in a crowd, don't you?
So, it would be wise to take your own high-quality, professional photos and display your clothing items in a more realistic form.
Online buyers are more likely to buy a piece of clothing from your online store if they visualize how that clothing item will look when they wear it.
Thus, you should involve mannequins and models in your professional photoshoots.
Also, do not forget to choose your sales channels. To put it another way, it is obvious that you are going to sell your clothing products directly from your dropshipping store.
But you can also add other sales channels to reach more customers on other marketplaces and platforms, including social media networks, Amazon, eBay, etc.
Market your clothing store
A unique clothing brand identity includes not only a well-designed logo and beautiful dropshipping store but also an entire set of marketing tactics that will help you reach your target audience!
Therefore, it is important to market your dropshipping clothing business in 2023 effectively. To get your clothing store off the ground and deal with your competitors, consider using these marketing tactics:
Social media marketing
E-mail marketing
Content marketing
Search engine optimization (SEO)
Google Ads
Influencer marketing
Launch your dropshipping clothing business in 2023
You can't wait to launch your dropshipping clothing business in 2023, right? Yeah, we know that you are probably very excited about your new online venture. But you need to do a few more things before going live:
Set up your transactional e-mails so they are ready to go when you start receiving your first orders.
Install an analytics tool to track your website traffic.
Make it easy for visitors to contact you and learn more about your business. Create a few pages that visitors can browse to learn more about your business and find contact information. These pages include the "Contact Us" and "About Us" pages.
Add the "Privacy Policy" and "Terms & Conditions" pages to your site.
And, finally, hit the actual launch button and go live.
Join the only community and resource hub you'll ever need to succeed with dropshipping
Find winning dropshipping products, learn marketing, download templates and engage with real dropshippers
Never pay for a "guru's" course again. See why 4543+ dropshippers joined us this year!
💡Try DSCOM Hub Now
Lifetime deal: Get all-access to everything on Dropshipping.com
Access all DSCOM features, resources, courses, live workshops, discounts, winning products, weekly deep dives, directories and all future updates under all-in-one dropshipping HUB.
DROPSHIPPING IS A REAL BUSINESS, DON'T DO IT ALONE. 4553 MEMBERS ALREADY JOINED. YOU CAN PAY OFF YOUR SMALL INVESTMENT WITH JUST 2 SALES ON YOUR STORE.
Grab the deal before it's gone
Ready to Start Your Dropshipping Clothing Business in 2023?
Starting a dropshipping clothing business in 2023 is a challenging yet rewarding endeavor. Part of setting up an online clothing business is doing things in a way that makes the most sense to you. Still, a little guidance would help a lot as well.
That's why we have created this step-by-step guide that includes everything from doing market research to choosing a clothing line business model like dropshipping, print-on-demand dropshipping, and starting your own clothing line.
Take our simple tips into account and incorporate them as needed. And believe that you can succeed!