If you are looking for some inspiration, in this article we have put together a list of real stories of success in dropshipping in 2021.
It is an achievement to say you have achieved success in dropshipping.
Dropshipping stores are on the rise day by day, but sadly, not all of them manage to have a great outcome. Although, it only takes a few examples to follow to find success in dropshipping nowadays.
Oh yes, it is! Dropshipping is one of the best ways to earn money and quit your full-time job. The only reason many won't start a dropshipping store is because of the money you need to set aside to start it.
Starting one from scratch definitely costs more but also even starting on Shopify can make you pay over $1000.
Although, with the needed research and steps taken, it is always worth it. The reward is greater than the risk.
Discover top dropshipping suppliers of original US/EU products
You're 2 minutes away from building your ecommerce empire
No credit card required. No commitment.
Get started for free
A Few Individual Dropshipping Success Stories and How They Started
Marc Chapon
Marc Chapon, an entrepreneur who quit his full-time job to start an e-commerce business. Chapon made sales worth 60 thousand dollars per month, and now even has his own course on Spocket Academy.
His story is that when he started out he had $5000 set aside just for his store. $1000 was enough to start a store on Shopify but still, the extra cash was a good stretch for running paid ads.
His overall budget spent at the beginning was about $3000. In only less than a year, Chapon managed to make over half a million dollars!
What did Marc Chapon do? He mainly:
Did Product research in his niche
Set up paid ads
Found suppliers for packaging
Invested some of his cash in a long-term benefit.
U/rosstct4
One user from Reddit only invested $150 in Facebook ads, $12 in his domain, and a few bucks to order products from AliExpress.
His total investment was only $200 at the beginning. He made his first sale within the day he invested in his Facebook ads!
Some of his advice is to find your niche and to sell products that really impact affect the lives of someone, something they actually need.
Kristina- sixads
Started running Facebook ads in the jewelry niche. Started out with about 10 different types of ads which she only found out later that posting photos of these pieces of jewelry will help her more.
Kristina started from losing over $2,000 to making $1,000 k a day with lots of struggle in her first 2 months.
She learned from her mistakes and found out that posting on other social media channels had a great impact on her dropshipping sales. Kristina removed all the ads that were not doing very and that had a CTR (click-through rate) lower than 1.5%.
Check our success story interview: Generate 22-26% more revenue in less than 90 days with Carl Weische.
Top Shopify Dropshipping Store Examples in 2021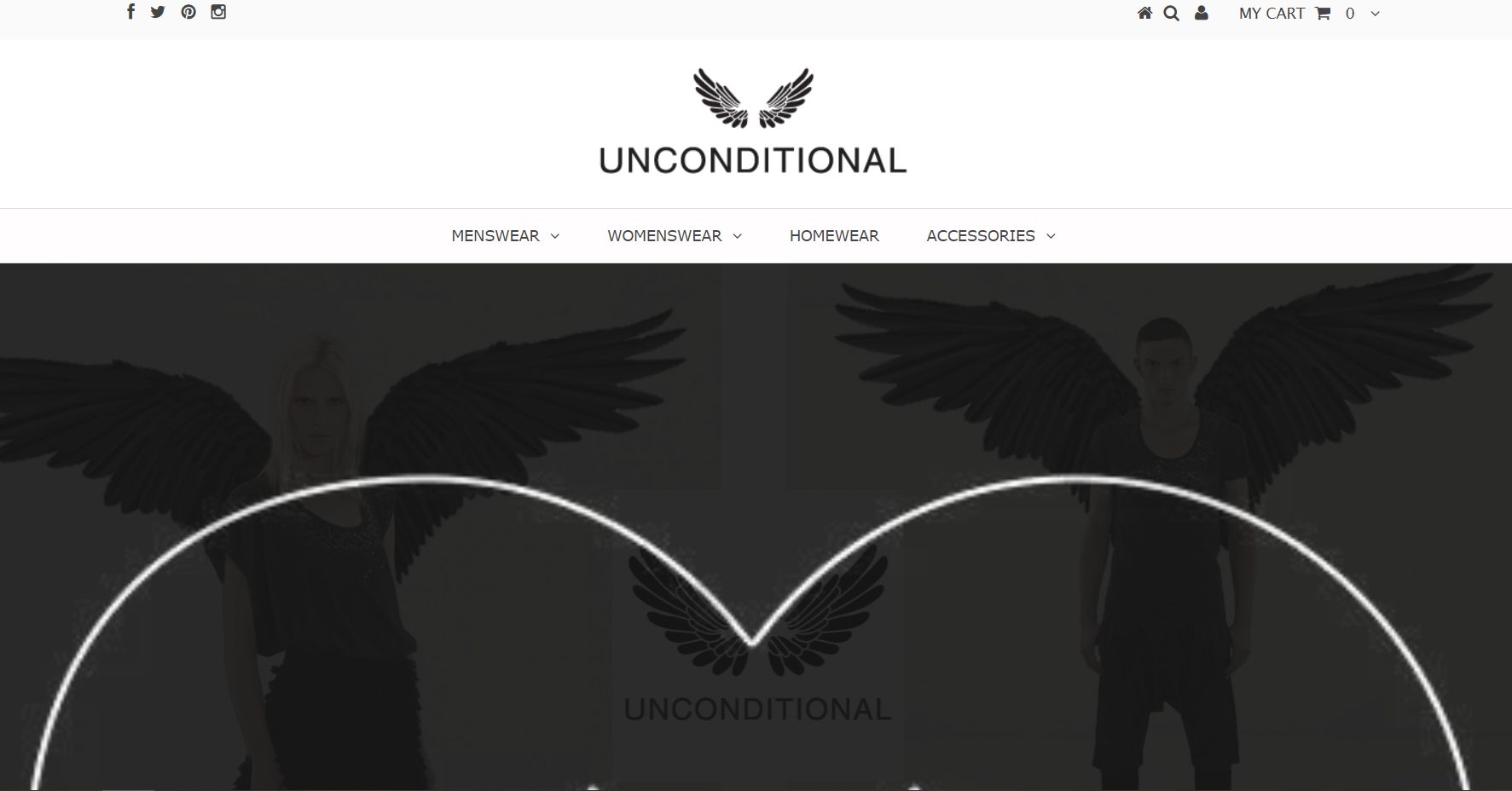 Part of Shopify, Unconditional started over 10 years ago in London. Just by looking at their design, you realize that they are all about premium clothing.
When you scroll through their website, you get to feel their stylish website and make you want to buy just from the classic design & photography they have.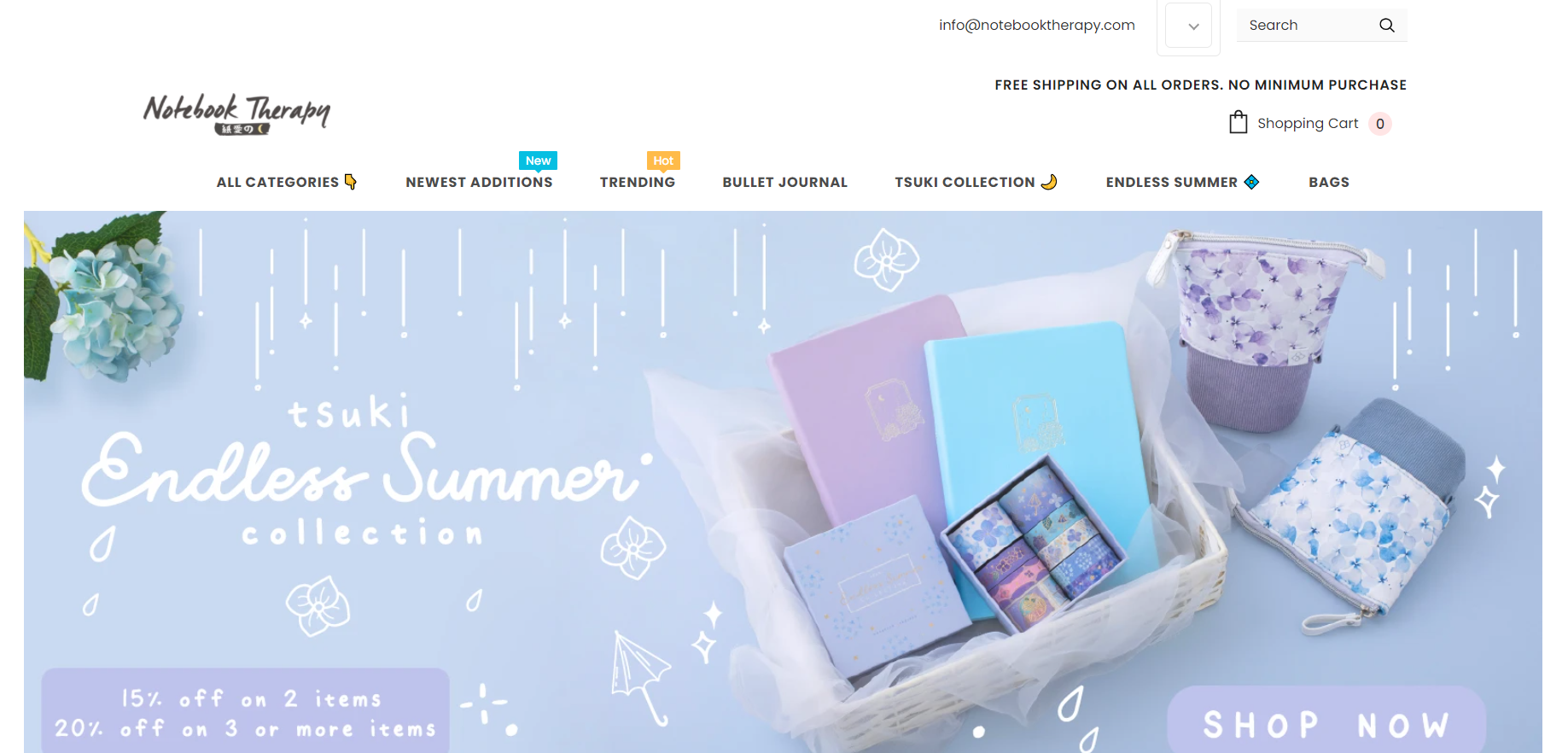 A site mostly focuses on Japanese and Korean stationery, Notebook Therapy gives colorful vibes to an Eastern-culture audience.
They reach around 50 thousand monthly visitors. Notebook Therapy is ranked #1 in the U.S for Japanese & Korean stationaries.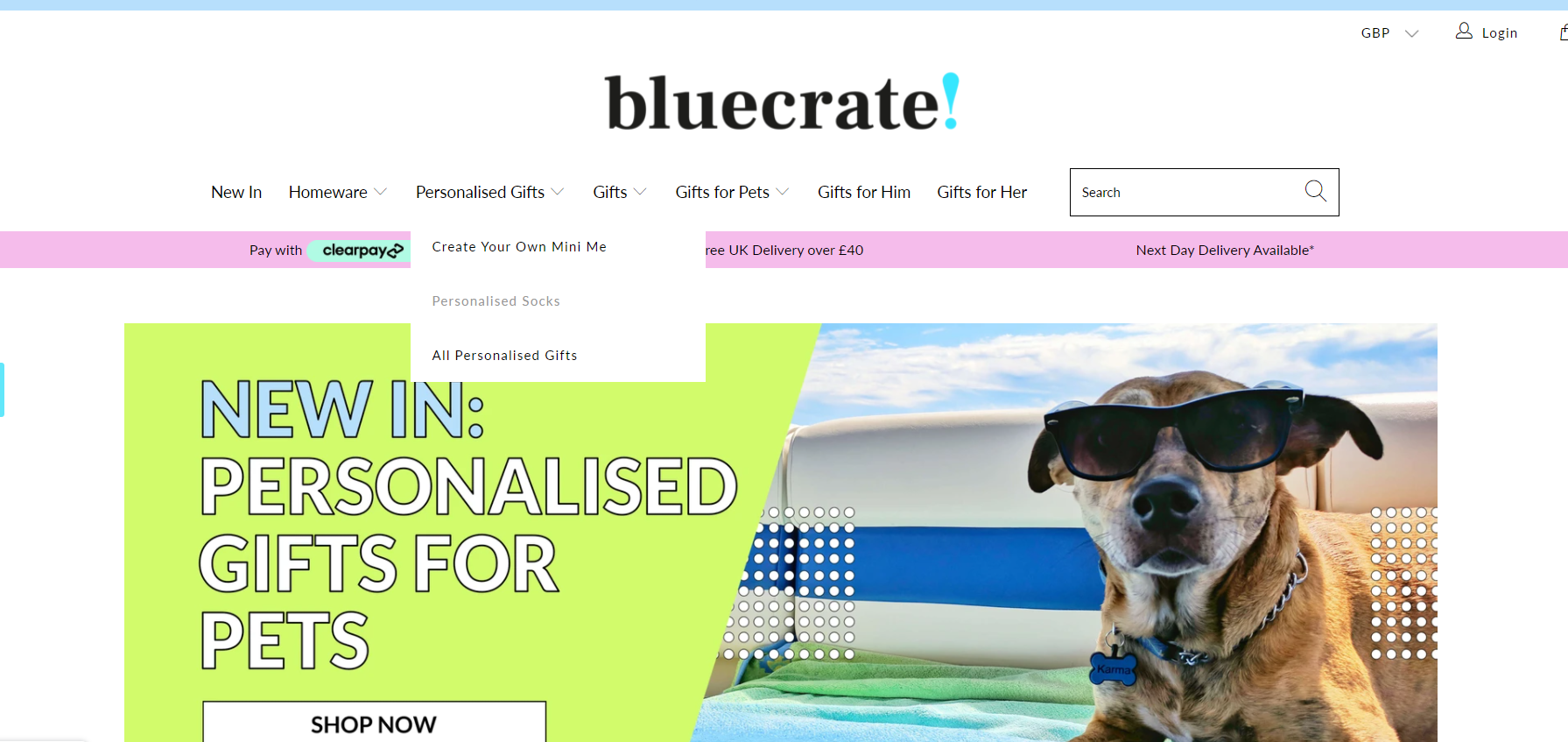 You can also call them the masters of personalized gifts. Bluecrate is really good at focusing on delivering personalized gifts for its customers.
Once you visit their website, you also realize all the funny product images they include are there to make their products more interesting when they are presenting them to you.
You can view blue crate's unique self-made videos here.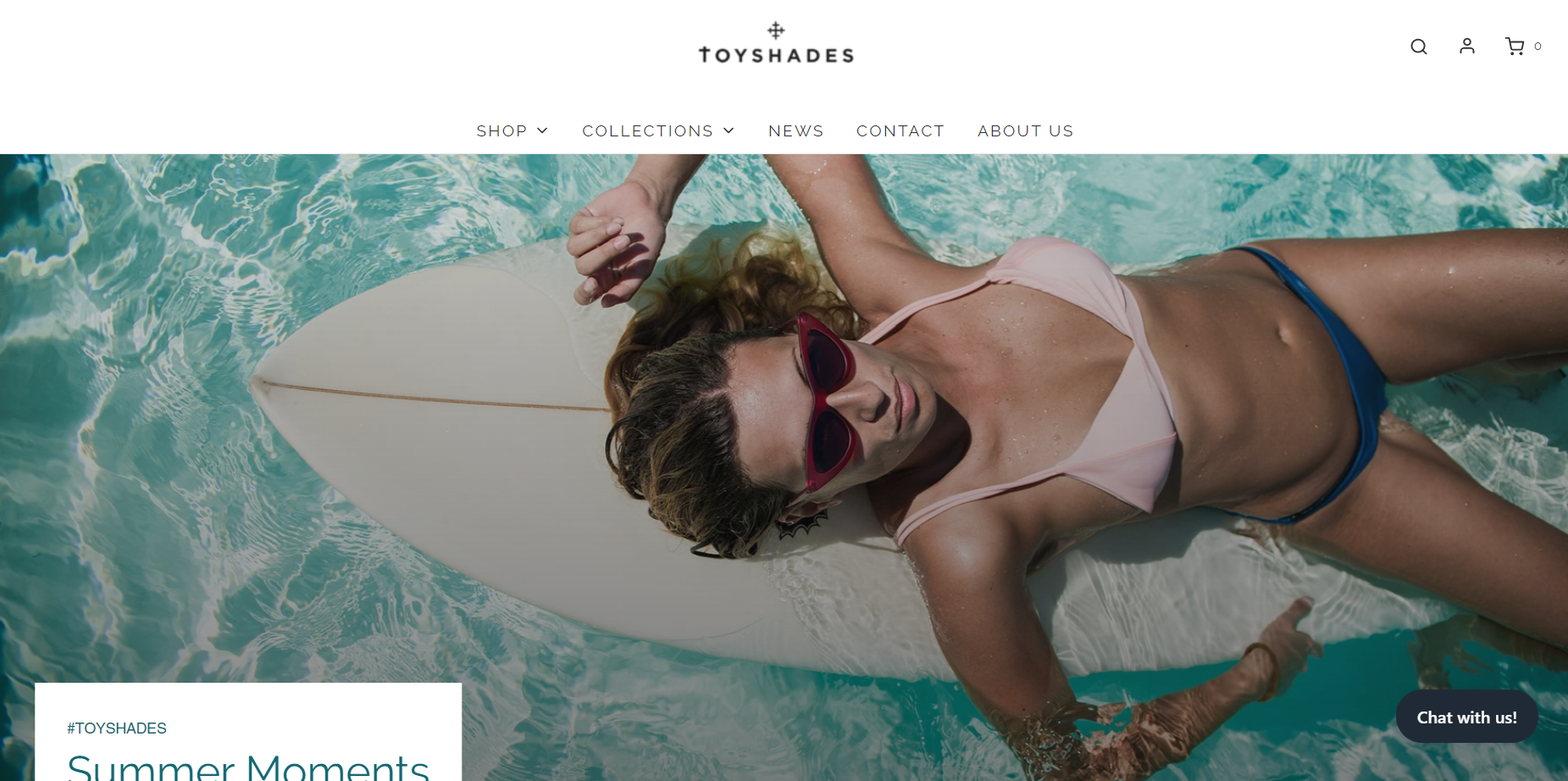 When we talk about the best Shopify dropshipping store examples, we definitely should mention one of the top stores concentrated on eyewear and accessories.
The website has different kinds of product collections you can pick from. There is no way you can miss out since they are always keeping you updated on their most recent eyewear through their social media channels.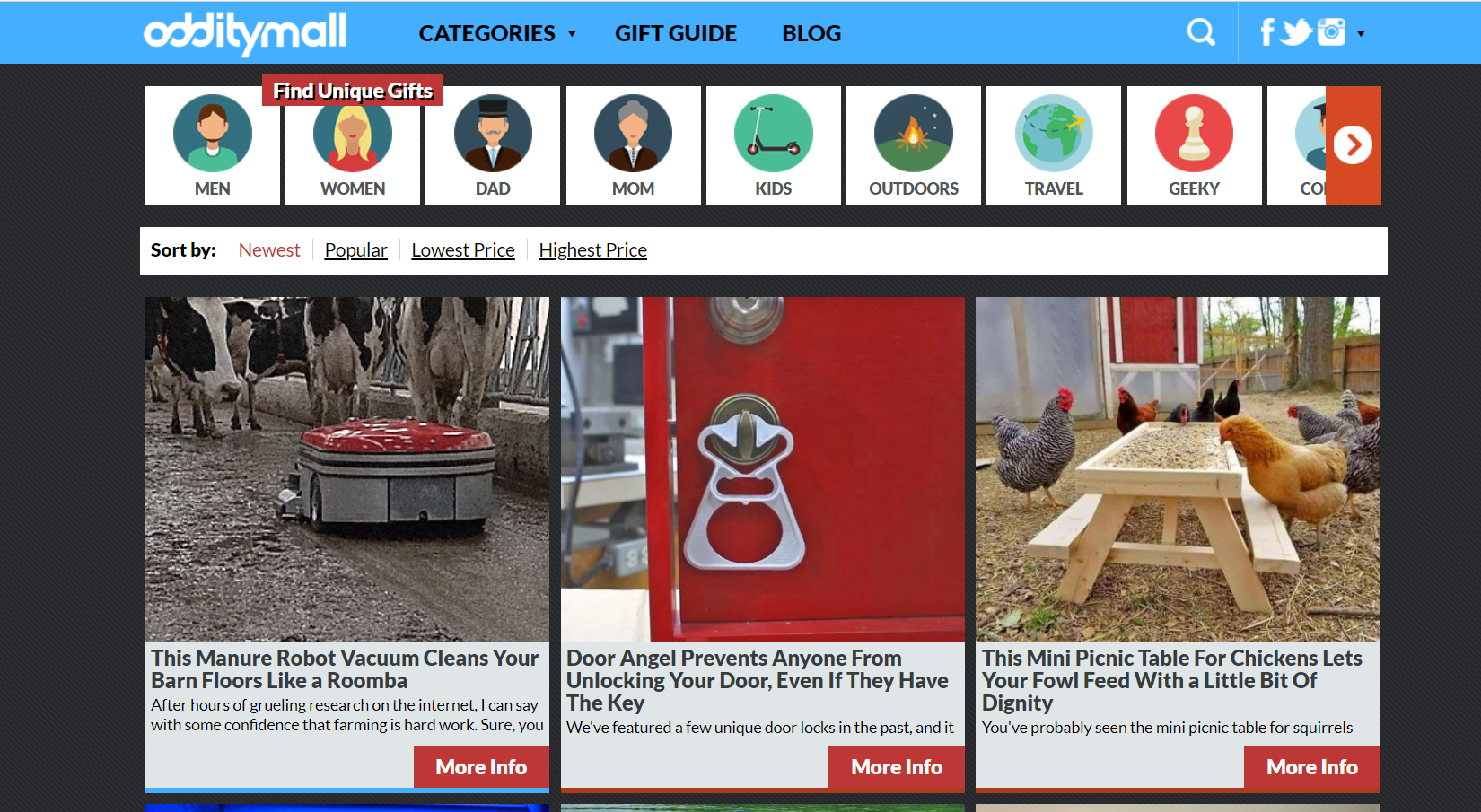 The website loves to give out random gifts and generates revenue from affiliate links while not even selling its own products. It is all advertising. Their peak traffic is around 250 thousand monthly viewers just from affiliate links!
If you visit their social media channels, they have millions of fans and are ranked #1 in the entire U.S for a lot of their products.
How To Stay Motivated When Dropshipping 
Just like the stories you read before about successful Shopify dropshipping store examples and individuals who struggled at the beginning, you have to know that success doesn't come overnight.
You can't start a dropshipping store for free, but you can do it for a small investment.
You will fail over and over just as the many did, but you have to learn from those failures.
Adjust your ads, where you promote, how you promote and make sure you know who you are advertising your products to.
Here are a few methods you can use to stay motivated and see what works:
Replace ads that have low click-through rates (CTR's)
Use high-quality photos on Instagram and Facebook along with paid ads
Don't invest big if you don't know whether an ad will perform good or not
Invest more in ads that perform better
Try focusing more on Facebook/Instagram and LinkedIn.
Read about other success stories.
Nobody said dropshipping is easy, but when you stay consistent and change the way you approach your audience and ad promotion, you can keep staying motivated. New methods and small changes are what will keep us going.
To make it easier, you can also check out our article on how to create a dropshipping business model here.
Find winning dropshipping products & spy on your competitors
Minea analyses all online advertising to help you find the best products to launch, and the best creatives in your niche in just a few clicks.
Use coupon: DROPSHIPPING30 and get a 30% discount
💡Try Minea For Free
Want to find success in dropshipping?
These were a few stories of individuals and dropshipping stores that got to taste success in dropshipping. Of course, we wrote this blog to tell you that it isn't only they that can do this but you can too!
To find out more helpful practices in your daily dropshipping life, or even if you haven't started yet, make sure to visit our website's Resouce Center.