8 Best Dropshipping Coffee Suppliers & Private Label Products
by
Aleksandra -
Aleksandra teaches marketing and management at various levels in High School. She writes about marketing, the economics and logistics of the dropshipping business and ecommerce in general.
Chief of Content Marketing
Want to get started dropshipping coffee? That's a smart choice. Read on to see why.
Coffee is one of the world's most popular drinks. When it comes to the consumption of coffee in the U.S. alone, 7 in 10 Americans consume coffee every week and more than 62% consume coffee every day.
According to the National Coffee Association of the U.S.A. (NCA), American coffee drinking has reached new highs.
Unsurprisingly, many people around the world love coffee. Some can't imagine starting their day without having a cup of joe, and for good reason.
Namely, because of its caffeine content, this popular beverage makes people feel less tired, boosts their energy levels, improves productivity and brain function, and burns fat by jump-starting the body's metabolism.
What's more, coffee has also become a social beverage similar in popularity to alcohol. This delicious beverage is regarded as a "social lubricant" because it plays an important role in almost every aspect of our social life.
Best Dropshipping Coffee Products To Sell Online
Want to dropship coffee products but have no idea which ones sell well? We used Google Trends for our research. (Check our guide on how you can use Google Trends for your own dropshipping product research)
And here are our top picks:
1. Organic coffee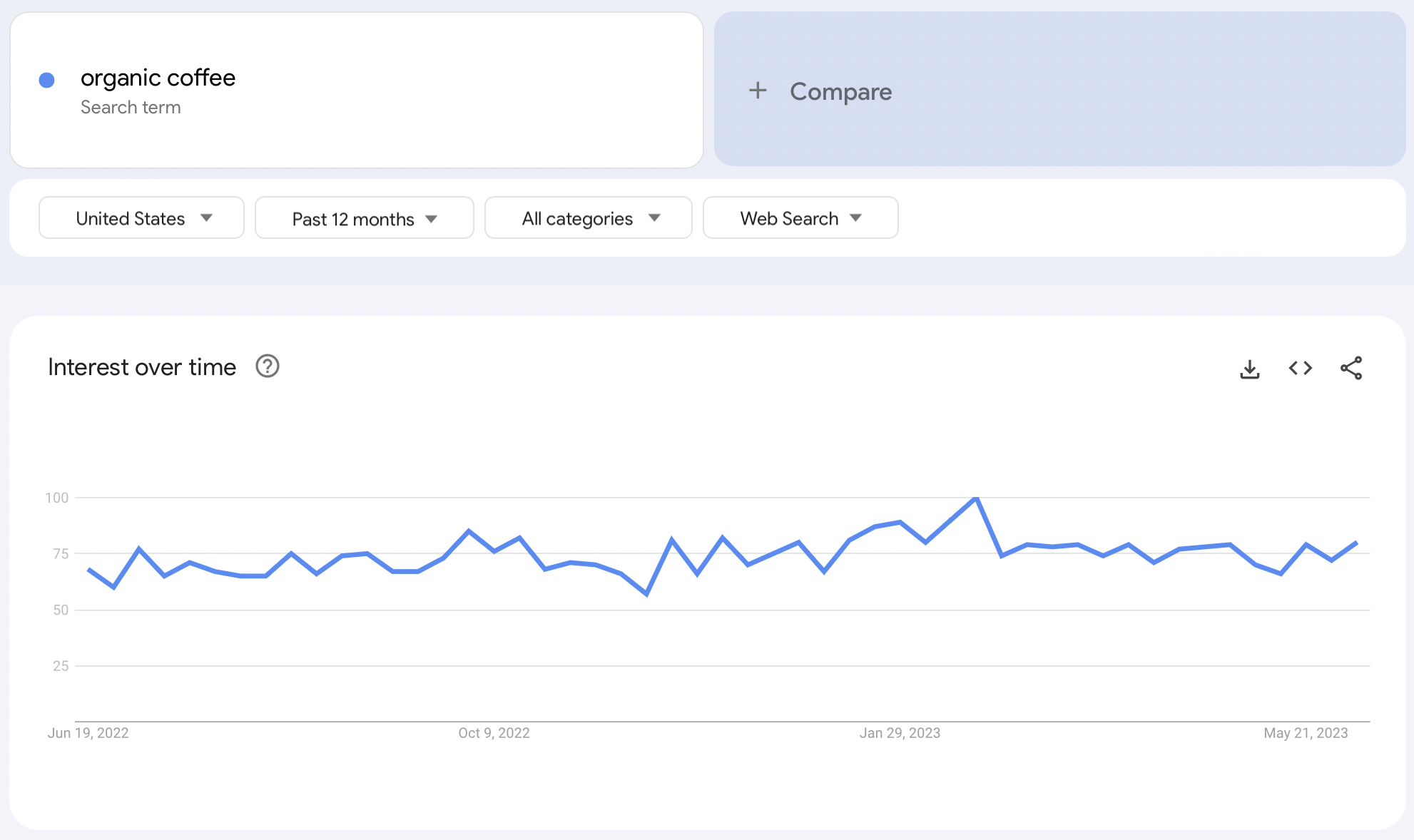 More and more people are being careful when choosing their coffee. In short, they prefer organic coffee over flavored or other non-organic types of coffee.
Do not get us wrong now. We are not organic snobs who must have every single thing organic. But we just want to say that organically-grown coffee is quite popular these days.
So, you may want to add it to your dropshipping coffee product range.
2. Roasted coffee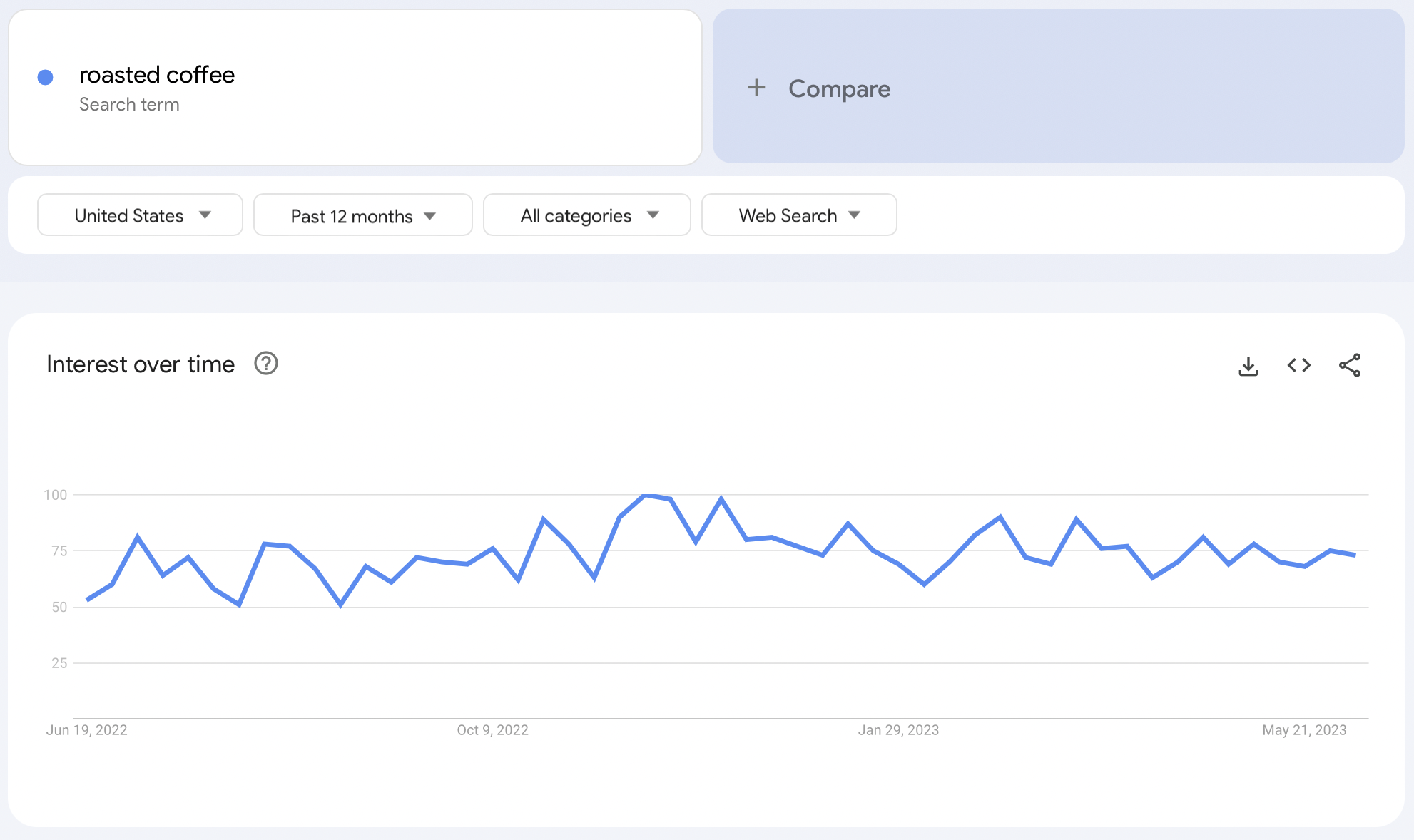 Roasting does bring out the flavor and aroma that's locked inside the green coffee beans.
And roasted coffee is one of the winning coffee products to sell online. It is something customers spend money on regularly.
3. Flavored coffee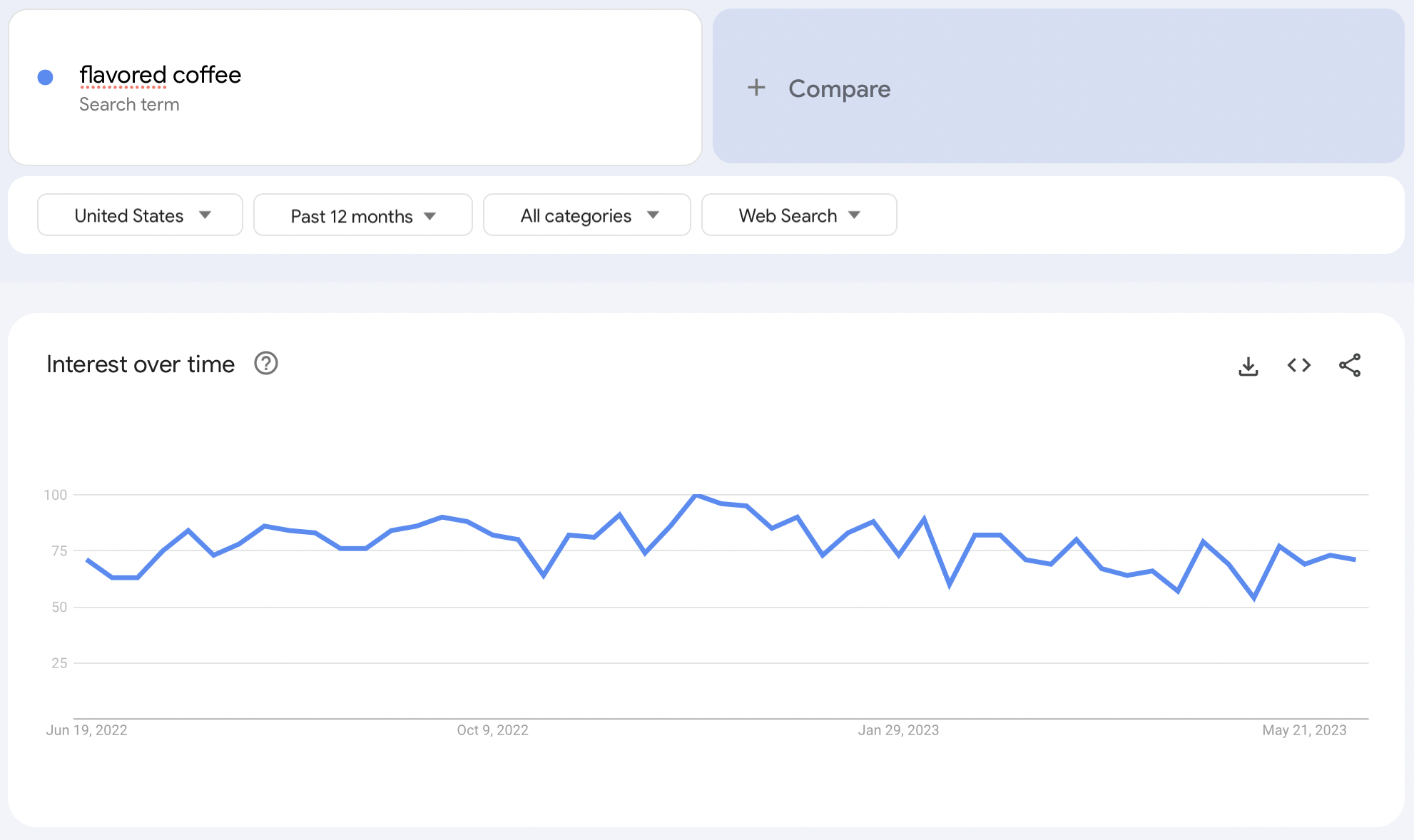 Coffee has a delicious flavor on its own. However, a large number of relentless coffee drinkers love to drink their coffee flavored to make it extra special.
And no, we are not talking about adding a sweetener to their cup of joe. We are talking about buying flavored coffee like Chocolate Raspberry Flavored Coffee, Vanilla Flavored Coffee, etc.
That's why this can be a top-selling dropshipping coffee product.
4. Green coffee beans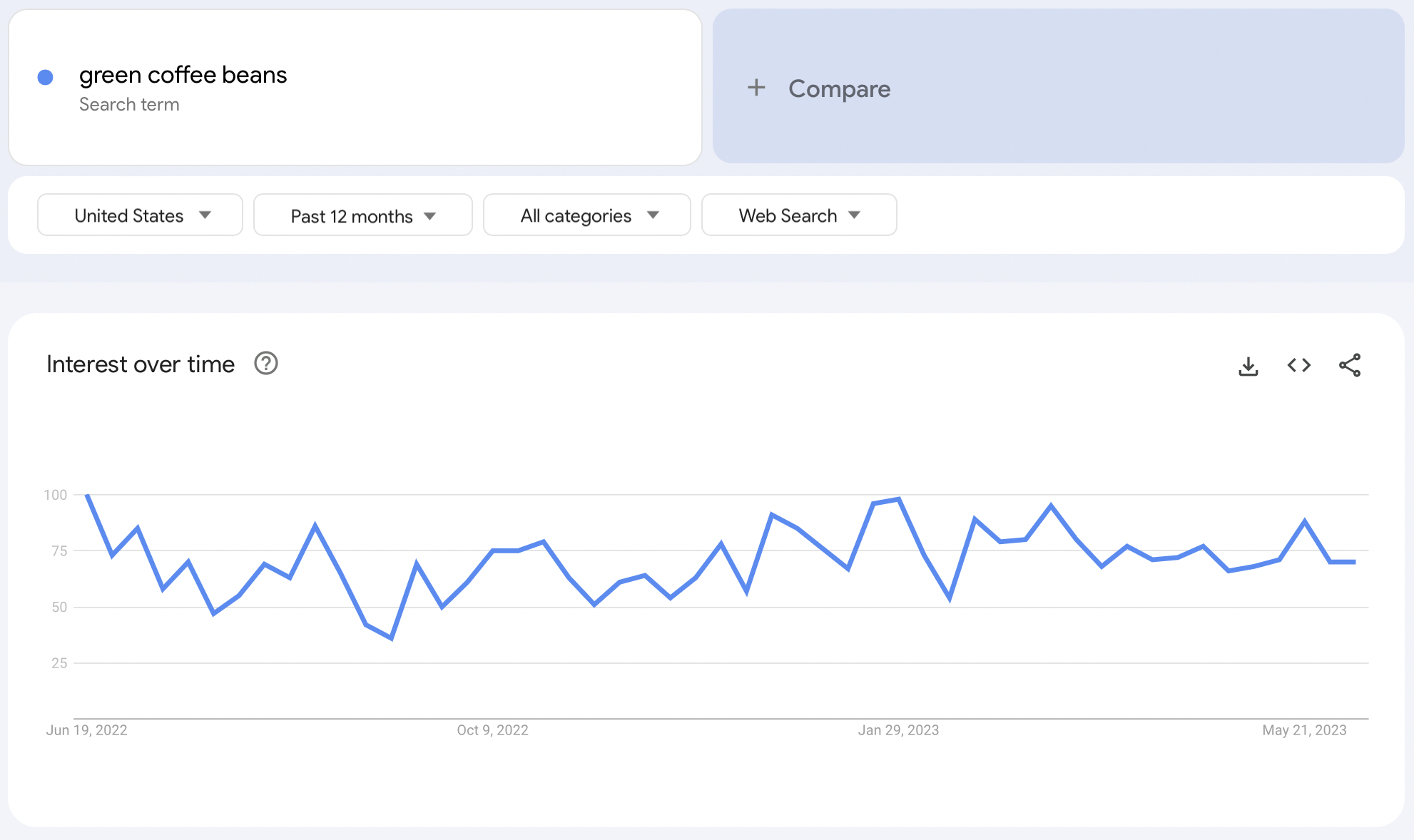 One needs to invest time and effort in roasting green coffee beans at home. Therefore, for many, buying roasted coffee beans is something of a no-brainer.
But unroasted, green coffee beans are increasingly common in the health and wellness community. As such, they are great products to sell online.
5. Cold-brew coffee maker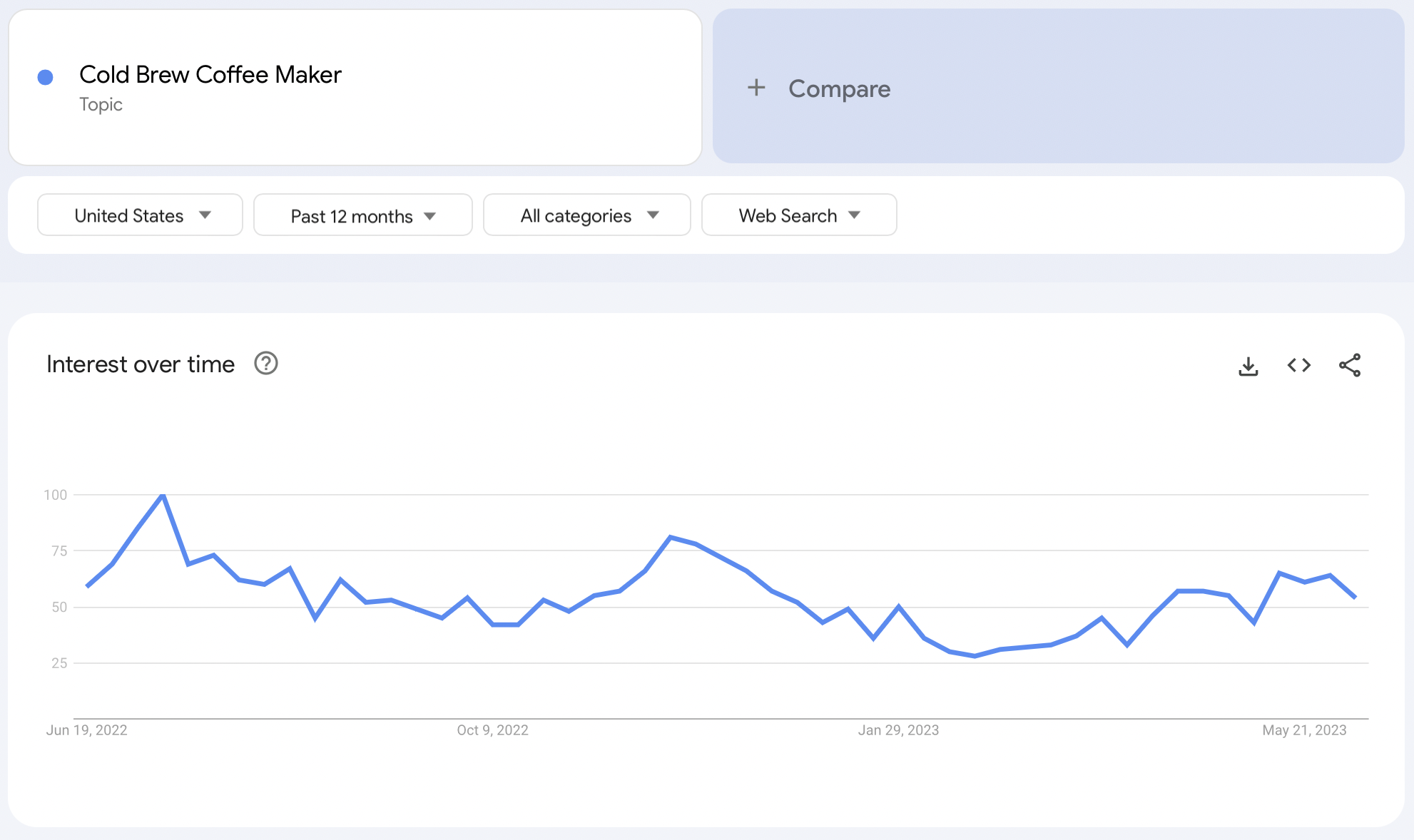 If made right, cold-brewed coffee tastes like magic. So, the cold-brew coffee maker has great potential to be a stable kitchen item for coffee lovers.
Add this item to your product catalog and let your customers become their own baristas at home. Just keep in mind that this product is more popular during the summer months.
6. Portable coffee maker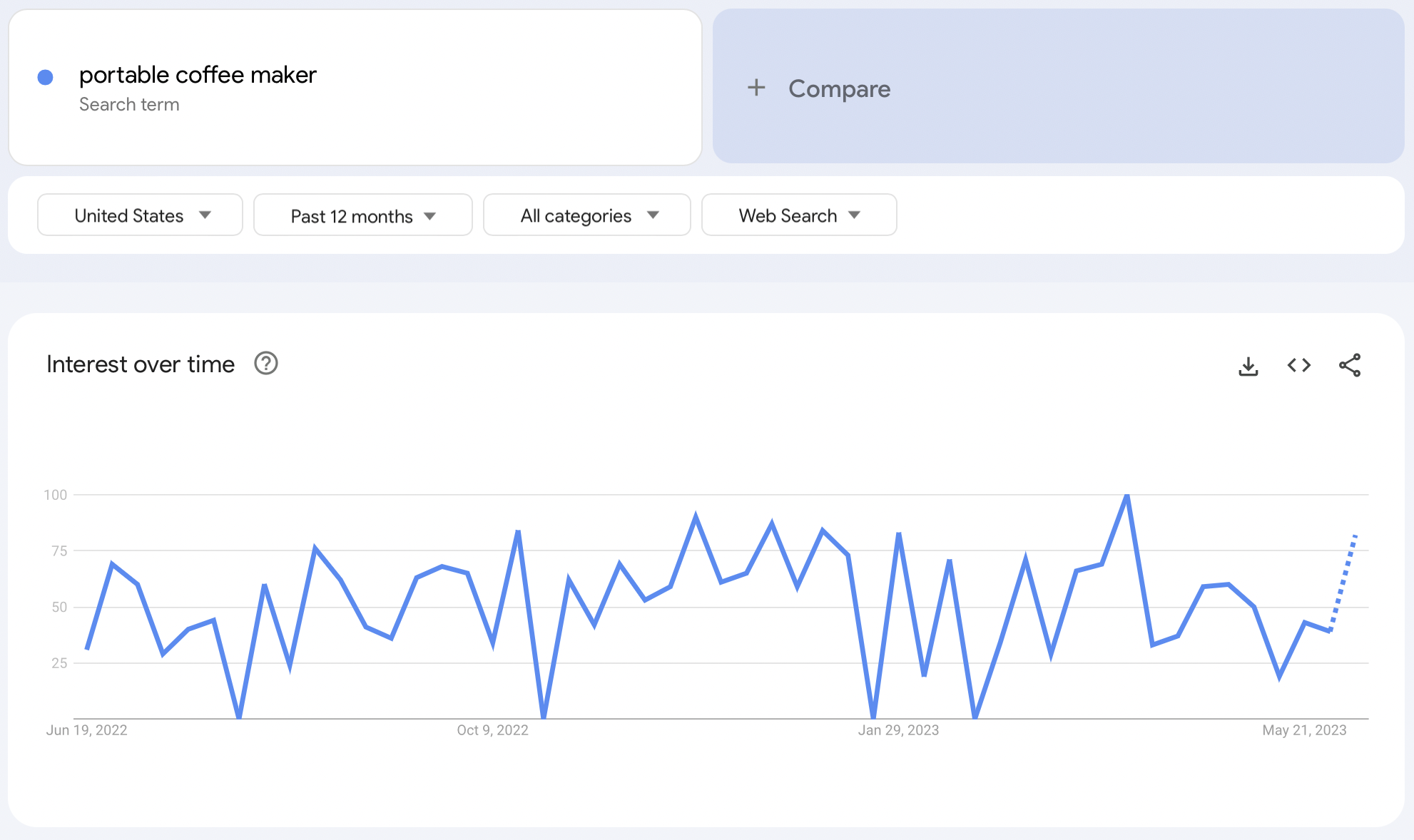 This is a must-have for frequent traveler or coffee enthusiast who loves to drink coffee wherever they go.
With this product, your customers can make a great cup of joe anytime, anywhere.
7. Personalized coffee mugs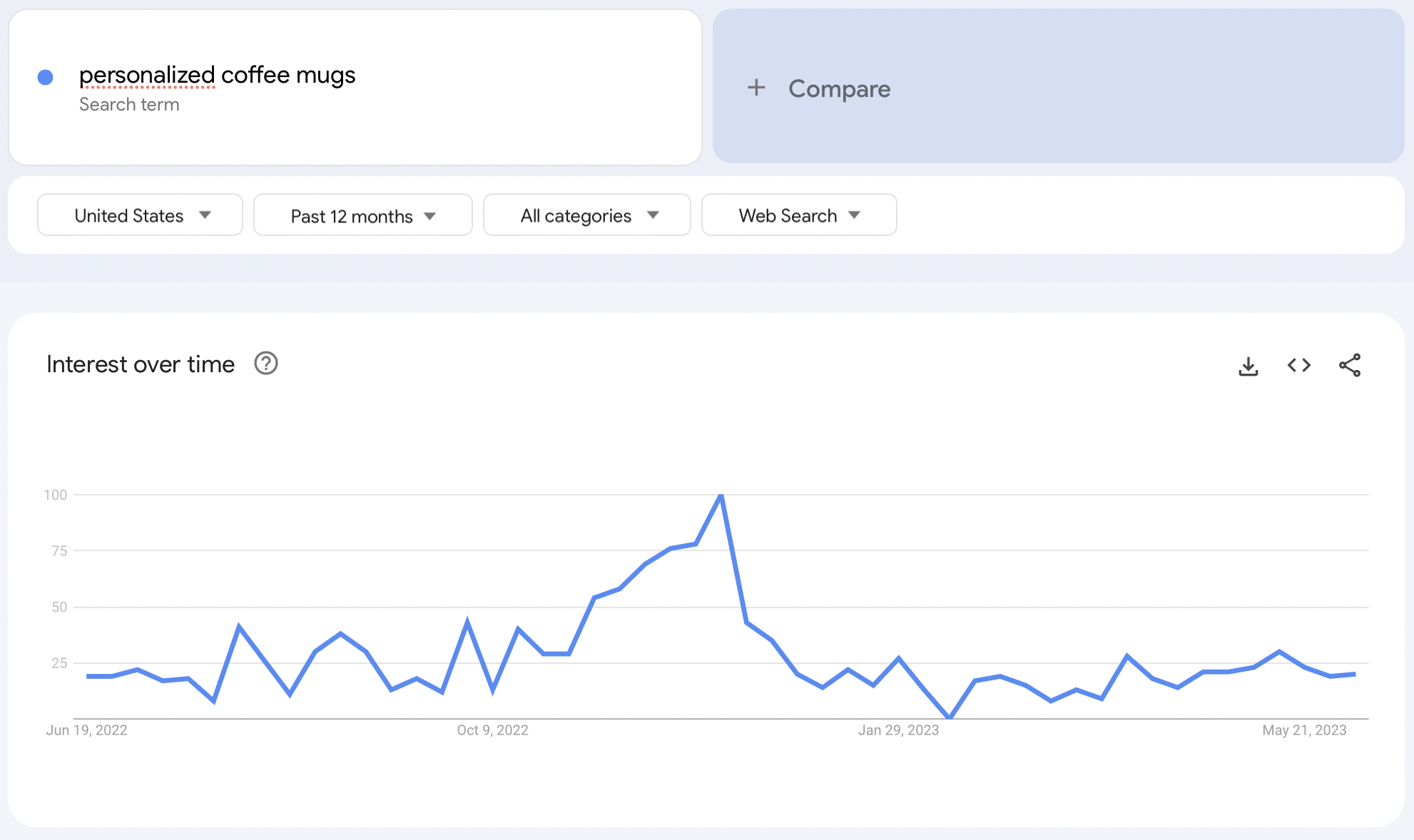 Personalized coffee mugs will never go out of fashion. Everyone loves them since they can turn a bad day into a brighter one.
So, if you want to dropship coffee products, do not overlook the coffee mugs.
BONUS: Learn the magic of selling personalized dropshipping products.
8. Organic tea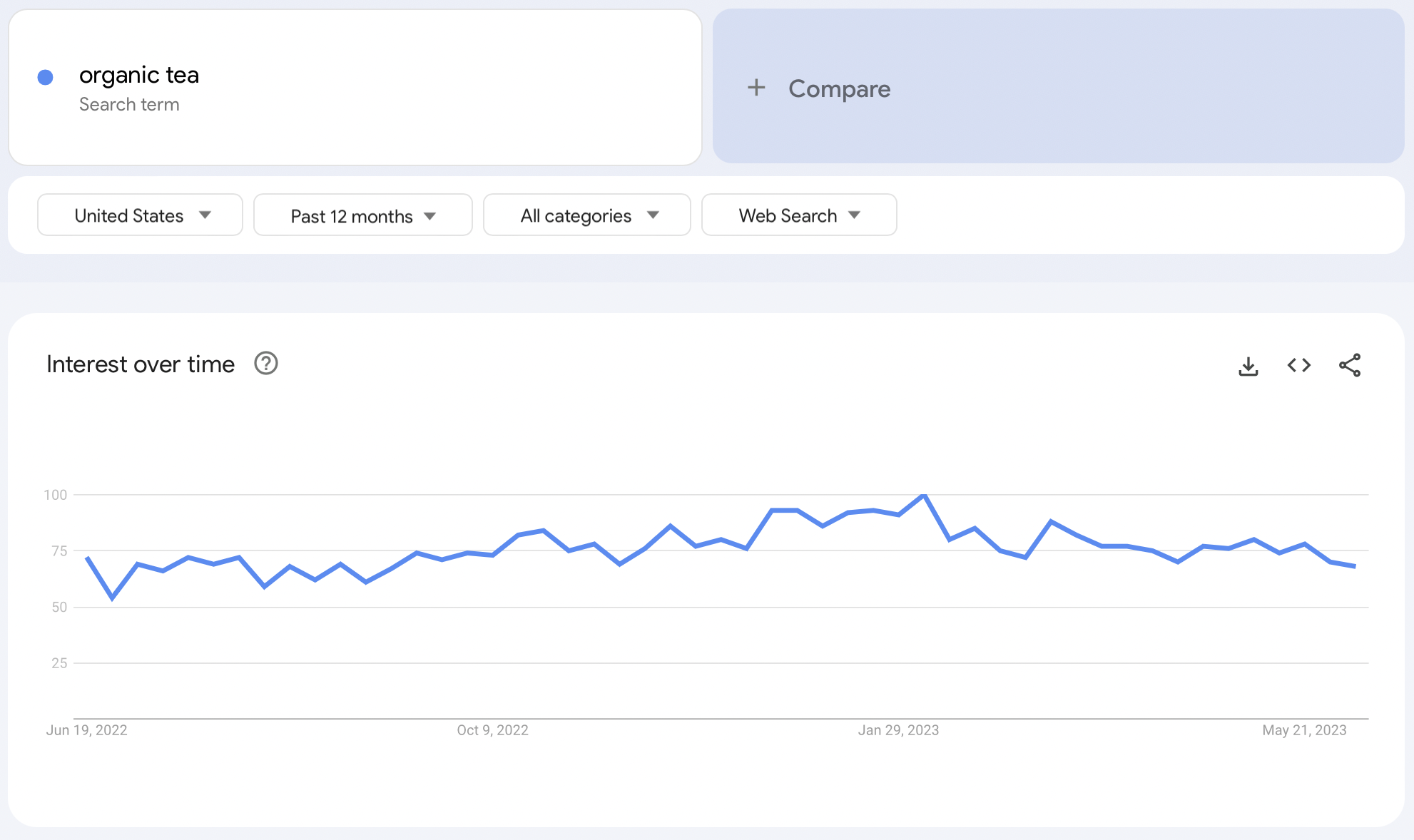 Although this is not a typical coffee product, coffee dropshippers also tend to sell different types and varieties of tea, including organic tea.
This is something you need to consider when choosing what to sell.
Lifetime deal: Get all-access to everything on Dropshipping.com
Access all DSCOM features, resources, courses, live workshops, discounts, winning products, weekly deep dives, directories and all future updates under all-in-one dropshipping HUB.
DROPSHIPPING IS A REAL BUSINESS, DON'T DO IT ALONE. 4553 MEMBERS ALREADY JOINED. YOU CAN PAY OFF YOUR SMALL INVESTMENT WITH JUST 2 SALES ON YOUR STORE.
Grab the deal before it's gone
Top 8 Private label/White label Dropshipping Coffee Suppliers
We have rounded up a list of the best dropshipping suppliers of coffee: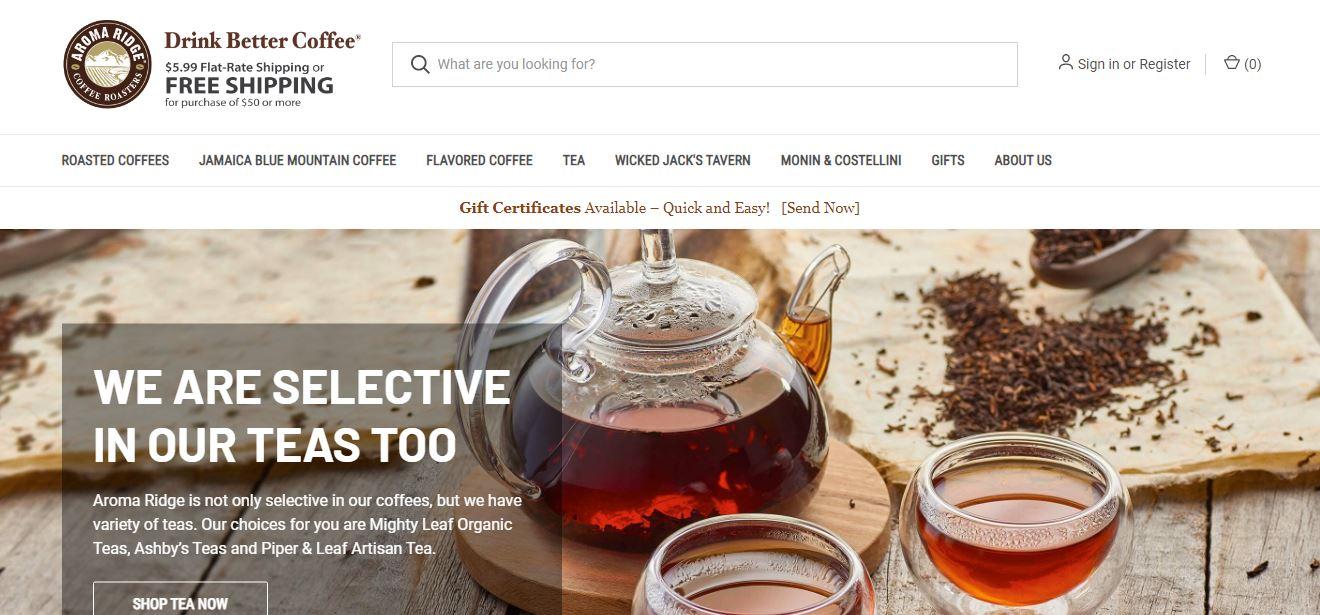 Based in Georgia, the U.S., Aroma Ridge has been in business for more than 30 years. With decades of experience behind it, the company is recognized throughout the coffee world for its high-quality coffee.
Aroma Ridge offers an array of the finest mountain-grown gourmet coffees and fulfills orders on your behalf.
Partnering with this company allows you to have your pick of different bag colors, sizes, and label designs. Also, you will have your orders shipped within 2 business days.
However, you will have to pay a $100 non-refundable signup fee to register as its dropshipping partner. And once you set up your account, you will also have to pay a $3.25 fee for each order.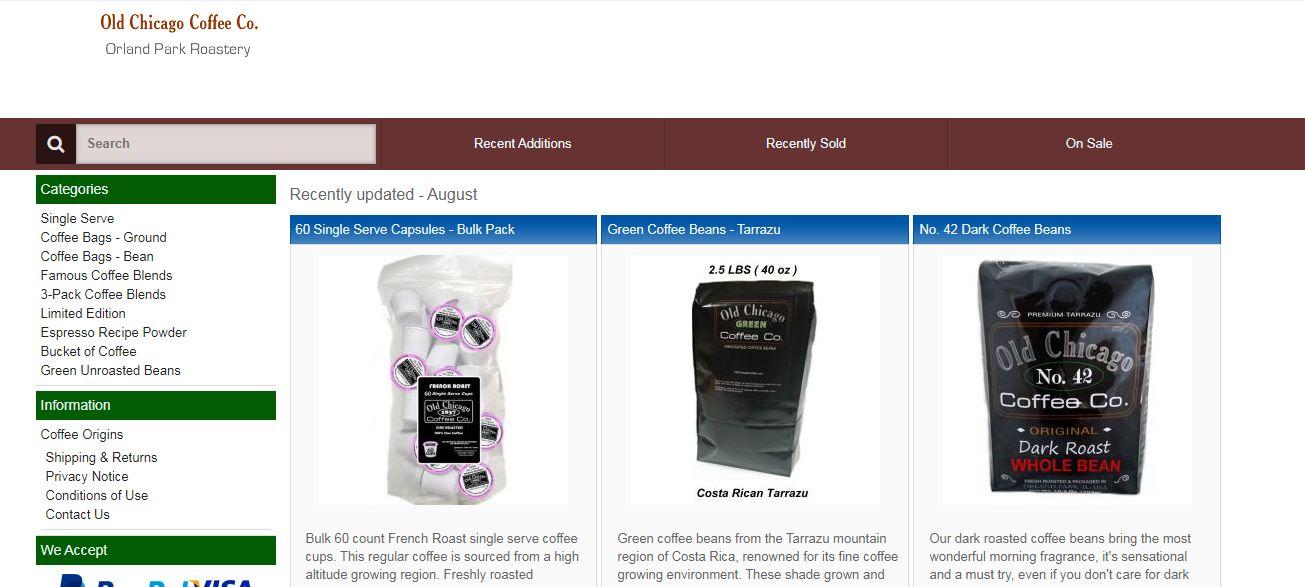 This is another dropshipping coffee supplier based in the United States. In addition, it offers premium coffee, including ground, whole bean, green, and roasted, at a lower price in comparison with other businesses offering premium gourmet coffee.
What's interesting about this company is that it is super-transparent with where it sources its coffee from.
Old Chicago Coffee Co has fast shipping times, as it typically ships orders within 1 to 3 business days.
But one thing to keep in mind is that when you receive an order from your customer, you will have to send it manually. This means that orders are not automated.
Plus, to dropship coffee with this company, you will be charged a one-time setup fee of $35 and a monthly fee of $10.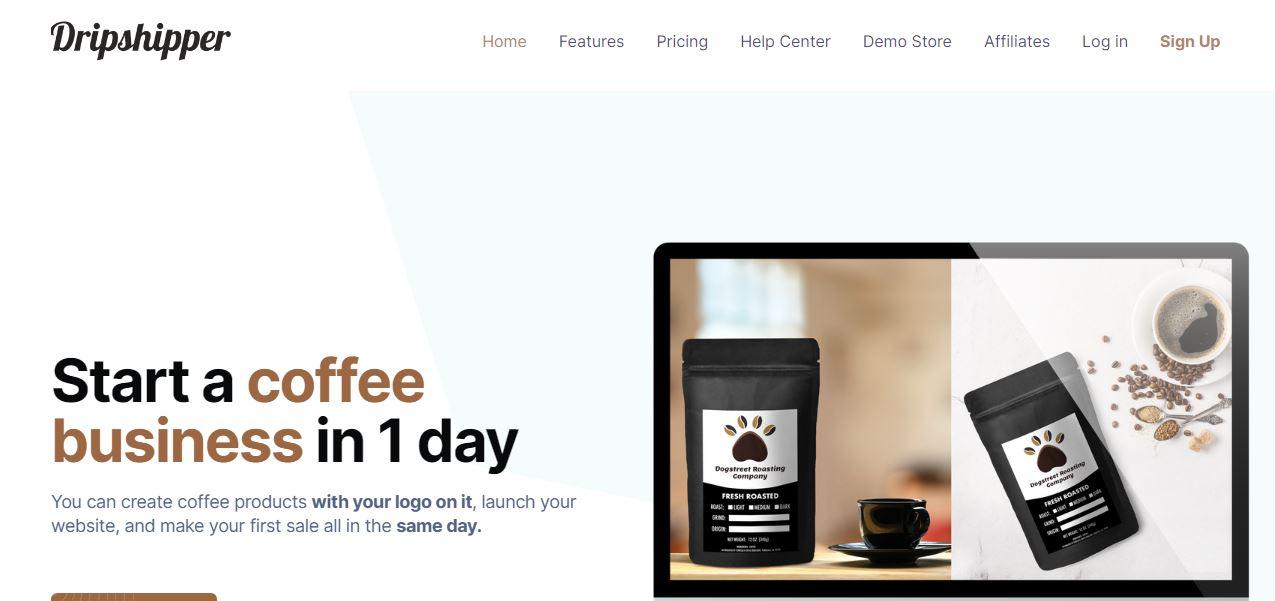 This private label dropshipping coffee supplier is worth considering if you are interested in selling coffee with your own dropshipping branding, roasted in the United States.
Moreover, it closely integrates with Shopify, i.e., Dripshipper is actually a Shopify dropshipping app. So, you need to create a Shopify store and install the app. After the 14-day free trial period, you will have to pay $30 per month.
It is important to point out that Dripshipper ships its freshly roasted coffee within 3 to 5 business days from when the order was placed, directly to your customer. Also, the customer support is phenomenal.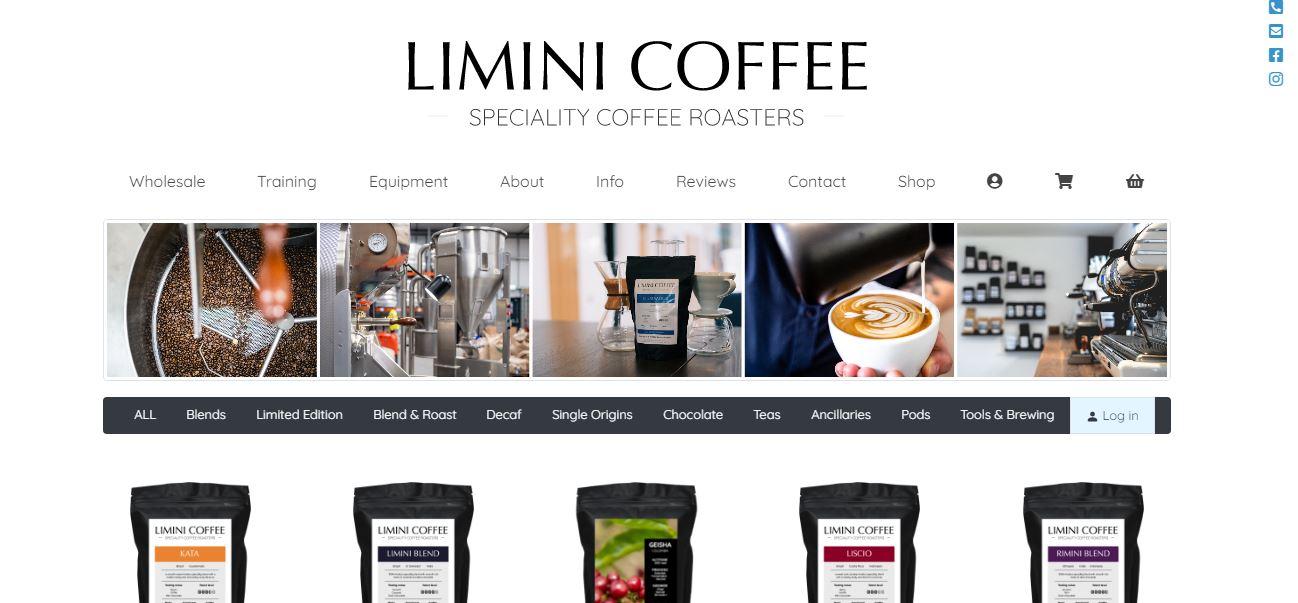 Limini Coffee is a dropshipping coffee supplier and roaster located in Yorkshire. Since its inception in 2008, the company has been supplying specialty coffee all over the UK to its customers.
It offers dropshipping services, which means that it roasts, packs, and ships your orders directly to your customers. Only UK dropshipping businesses are eligible for its dropshipping program.
However, it is very easy to join the program. Just sign up for an account on its official website. Then, follow the instructions to create your custom labels and sell specialty coffee under your brand name.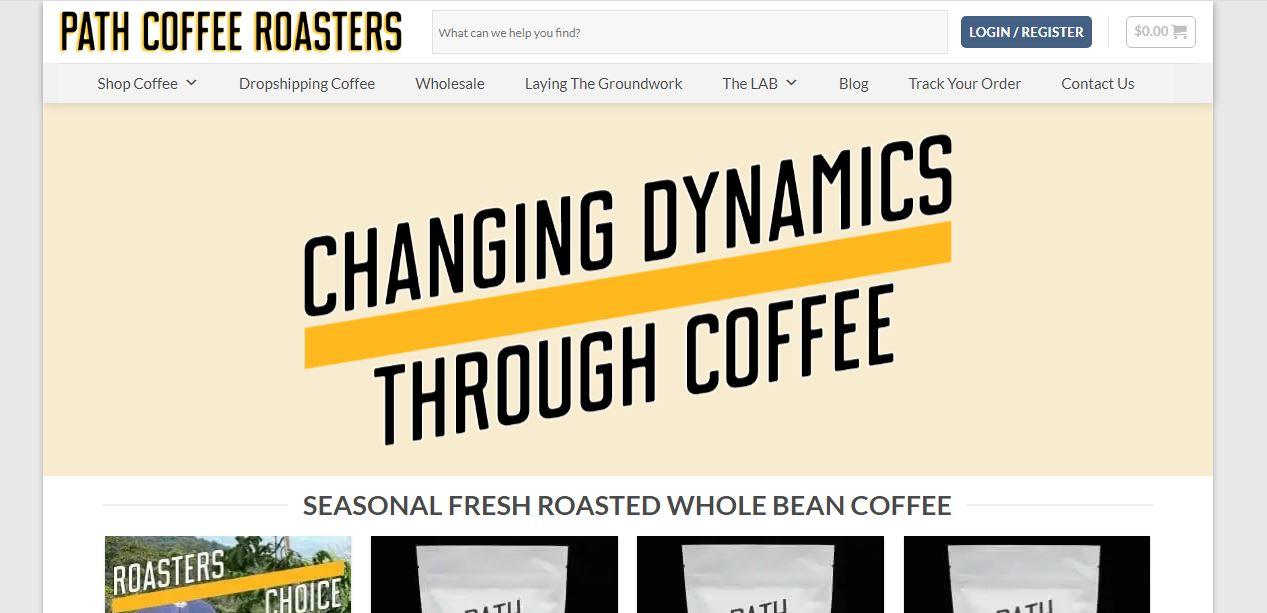 This US-based coffee supplier cares about your business as if it was it's own. Thanks to its private label dropshipping coffee program, you can take advantage of easy website integration and affordable wholesale pricing.
Furthermore, the company can source, roast, blend, pack, and fulfill all your coffee orders as they come in.
At Path Coffee Roasters, they do not charge you any monthly fees. What's more, the supplier can also take professional product images of your products.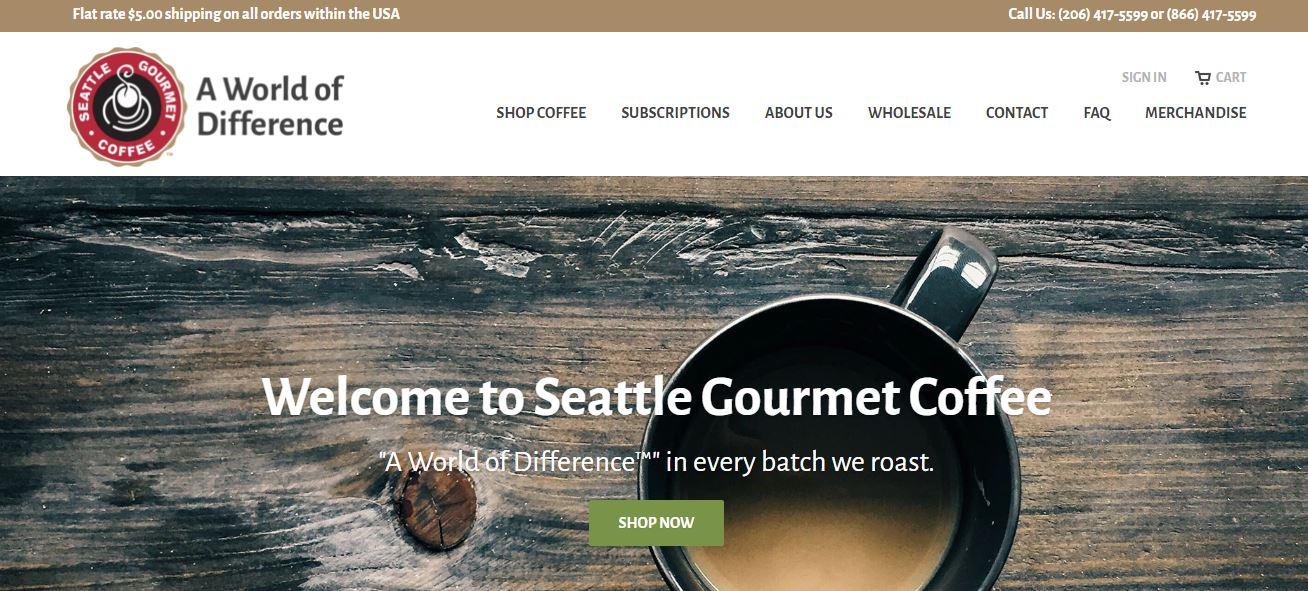 Established in 1994, Seattle Gourmet Coffee is a family-owned business. As its name suggests, the company is based in Seattle, the United States.
This private label coffee supplier's custom packaging will make your brand shine, and its flavorful coffee will make your customers smile.
At Seattle Gourmet Coffee, they are dedicated to making the company a unique and special kind of gourmet coffee roaster.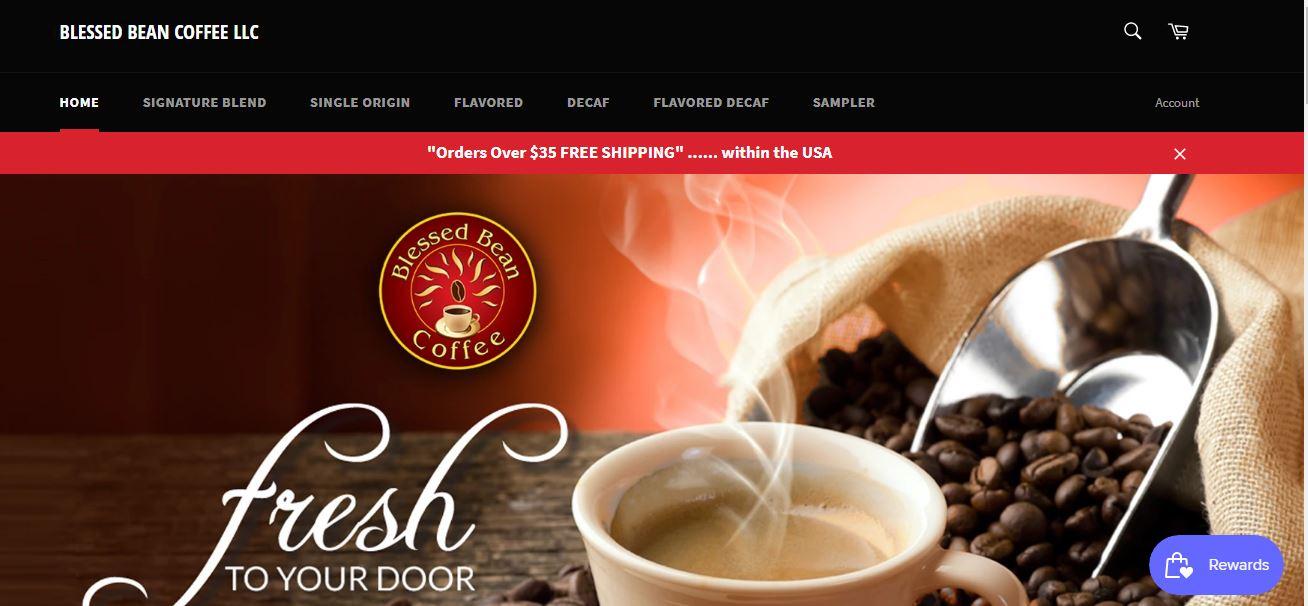 Blessed Bean Coffee is located in Longwood, Florida. However, it offers worldwide shipping.
Additionally, this dropshipping coffee supplier offers custom roasting/consultation to make sure you receive the precise coffee/blend for your needs, roasted to the proper degree.
So, if you want to give your customers that perfectly rich, velvety, aromatic magic, look no further than Blessed Bean Coffee.
To get started dropshipping with this company, you need to contact them via e-mail or phone.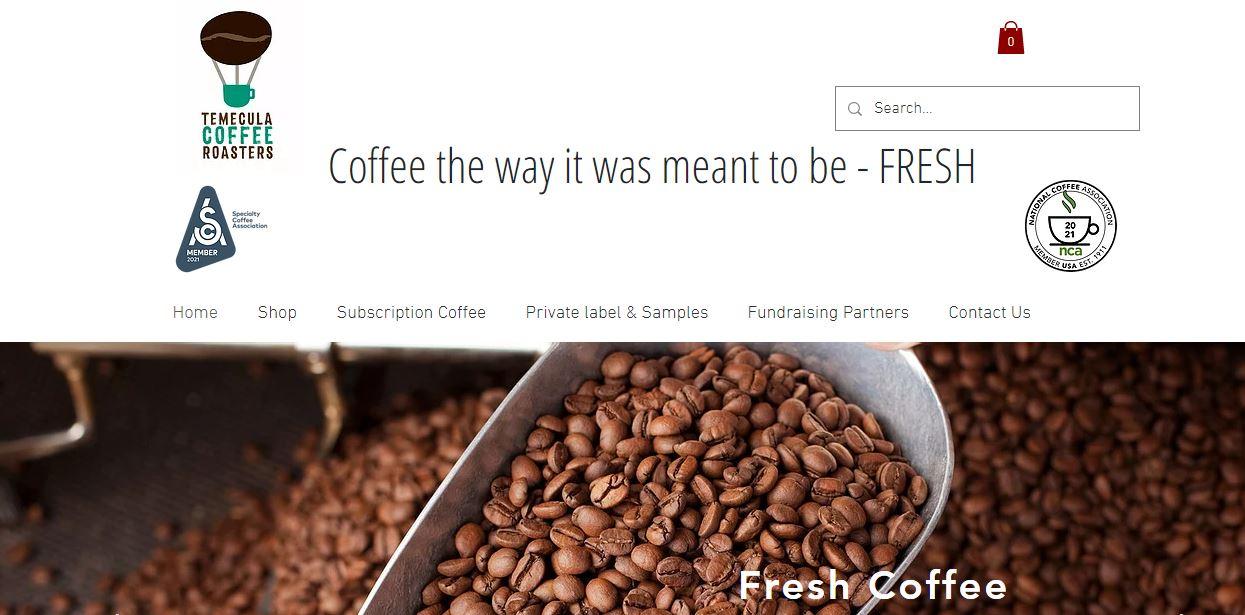 If you choose this dropshipping coffee supplier as your partner, you can select your single-origin, blended, and flavored coffees. At Temecula Coffee Roasters, more than 40 offerings are available at competitive prices.
So, whether your customer is a coffee connoisseur or just someone who sees coffee as an essential morning pick-me-up, they will fall in love with the coffee.
And there are neither minimum order requirements nor setup fees on the site. But, only Shopify store owners can join its dropshipping program.
3 Things To Consider When Choosing a Dropshipping Coffee Supplier
Choosing a dropshipping coffee supplier is definitely a critical decision as it can make or break your online business. So, here is what to consider when choosing a supplier:
• Product Quality
Most customers love premium coffee and want to know its origins. Therefore, before partnering with a supplier, do not hesitate to request samples of their coffee so you can taste it yourself. You may want to set up some taste tests with your family and friends. This can help you choose the best supplier.
👉 Read my Eprolo Review 2023 (Features, Pros, Cons, Pricing).
• Customer Service
As you probably know, your dropshipping supplier will do almost everything, except that they will not communicate with your customers.
And, therefore, a good coffee supplier is one who is available to you when you have questions or problems with your orders.
Learn the best Dropshipping Customer Service practices.
• Price
When it comes to price, make sure the coffee products are in your price range.
Remember that you will have to set up your markups, and you do not want the coffee you are about to sell to be overpriced for your customers either.
Learn more about Dropshipping Profit Margins and Pricing.
3 simple tips on how to make your dropshipping coffee business stand out
Before we go any further, we want to make something clear. Reselling coffee online is not that simple since the most distinctive features of coffee are taste and smell.
But, even in this dropshipping niche, you can differentiate your business from the competition and achieve success. And here is how to do that:
1. Create product pages that trigger sensory stimulation
A traditional coffee shop has great sensory appeal. There is no doubt that this positively influences the purchase intentions of consumers. Just think of the irresistible aroma coffee has!
However, as a dropshipping store owner, you can overcome this challenge by creating dropshipping product landing pages that stimulate the senses.
We know that this will not be easy. But you need to try your best to make your customers imagine the aroma and flavor of your coffee.
For instance, upload professional coffee photos and create detailed product descriptions to trigger sensory stimulation.
Feel free to use as many adjectives as needed to describe your dropshipping products, but try to be as realistic as possible.
2. Combine products in a bundle
Product bundling fits very well with the coffee niche. As stated above, you can add various accessories, mugs, and coffee brewing equipment to your main coffee products.
Simply combine products in a bundle. But make sure you combine products that complement one another or can be used together to encourage your customers to buy more products instead of a single product.
3. Connect with your customers through content marketing
Content marketing is an excellent marketing tactic. Specifically, publishing high-quality and informative content that relates to coffee brewing methods, new roasting trends, and coffee recipes can increase the number of your website visitors.
For example, you can start a blog and create powerful videos featuring your coffee products. Not only will this increase traffic to your website, but it will also boost your sales.
Join the only community and resource hub you'll ever need to succeed with dropshipping
Find winning dropshipping products, learn marketing, download templates and engage with real dropshippers
Never pay for a "guru's" course again. See why 4543+ dropshippers joined us this year!
💡Try DSCOM Hub Now
Conclusion
All in all, coffee is a product with global appeal. If you love coffee so much that you want to make a business out of it, there are a number of reasons to do that.
And even if you are not a coffee drinker, you can succeed. But it is imperative to find the right dropshipping coffee products and suppliers for your online business.
Check our Complete guide – Aliexpress Dropshipping.