One quick search for the biggest Shopify stores may leave you drowning in a sea of options. However, you can find out our top picks below to spur you on in your business endeavors.
It goes without saying that you need inspiration and guidance, particularly when you are starting your entrepreneurial journey.
If you are planning to set up your first dropshipping store on Shopify, you may get inspired by the work of these e-commerce entrepreneurs.
So, whether you want to start a clothing dropshipping business or sell jewelry online, you are sure to find an e-commerce store to spark your inspiration.
And here is our list of the top Shopify stores to inspire your next million-dollar store.
The biggest Shopify stores: Category – Fashion & Footwear
👉  Discover Is Shopify Legit in 2023? +6 Common Shopify Scams.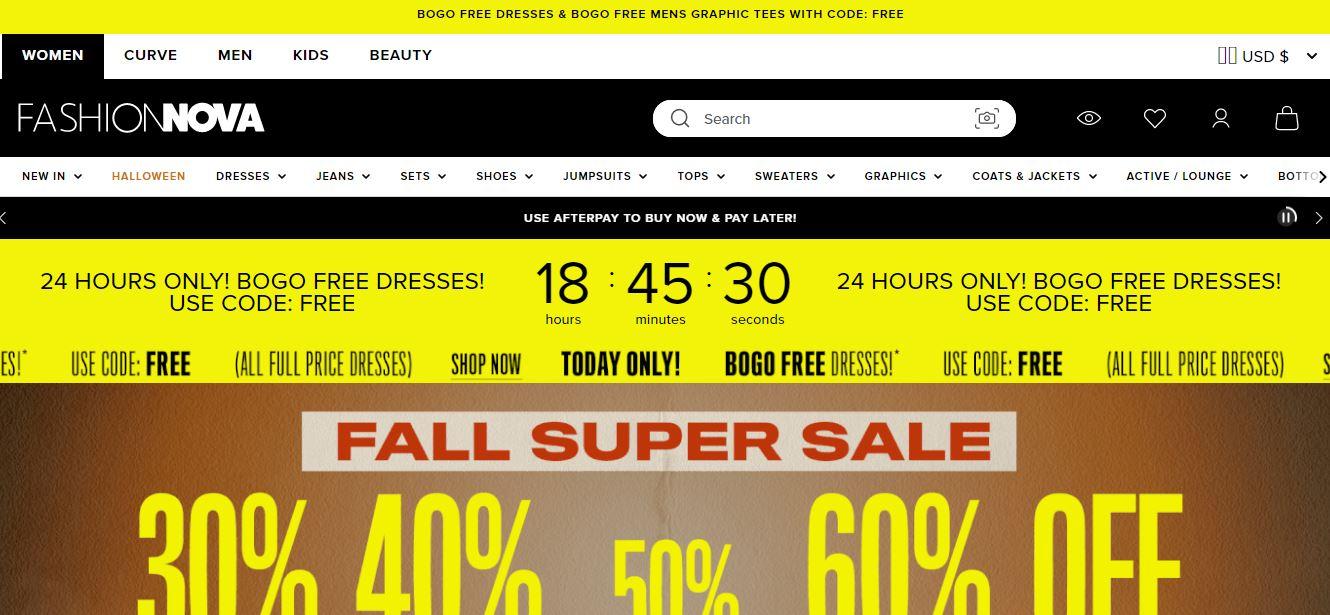 As the world's leading quick-to-market apparel and lifestyle brand, Fashion Nova delivers the season's most popular styles to millions of people across the globe. Furthermore, it is based in Los Angeles and sells collections for women, men, and children. And as you can see on its site, Fashion Nova uses various upselling and cross-selling techniques to boost sales.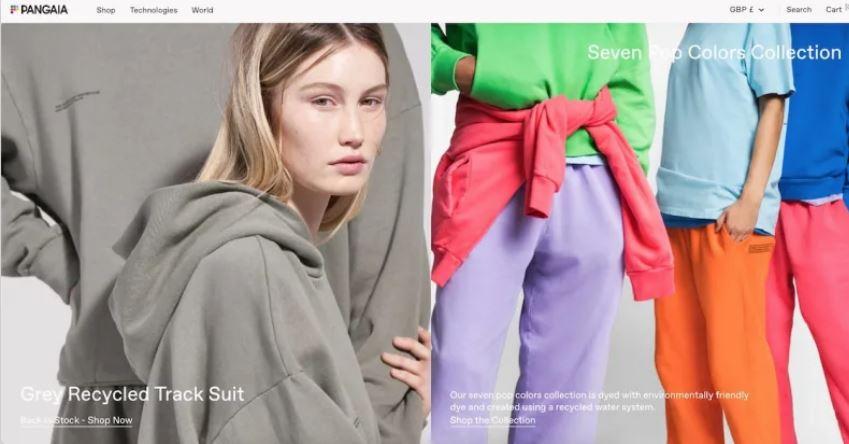 Well, Pangaia is not the easiest name to spell. But since its inception in 2019, the company has become one of the biggest Shopify stores. As a reputable company in the sustainable fashion sector, Pangaia strives to save the environment and create a better future. And the company uses Shopify Plus as its platform of choice.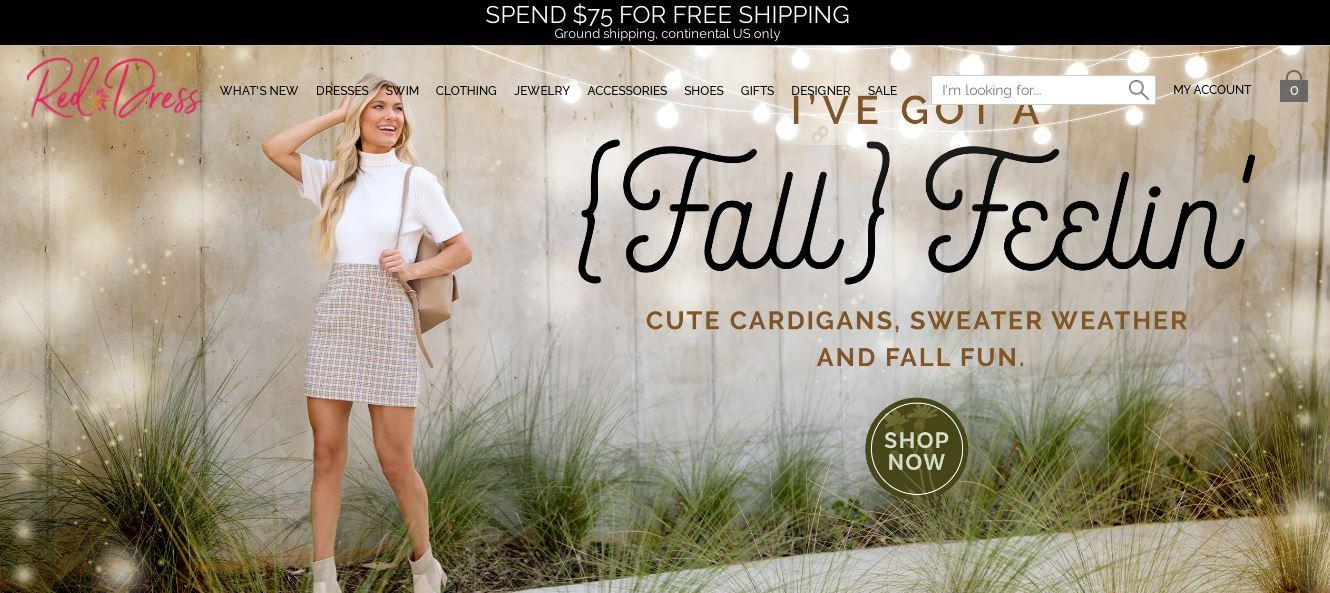 This company was born from a need for creative expression on a larger scale and a desire to fill a void in the women's market. Located in Georgia, Red Dress Boutique is committed to selling quality clothing for ladies and providing excellent customer service.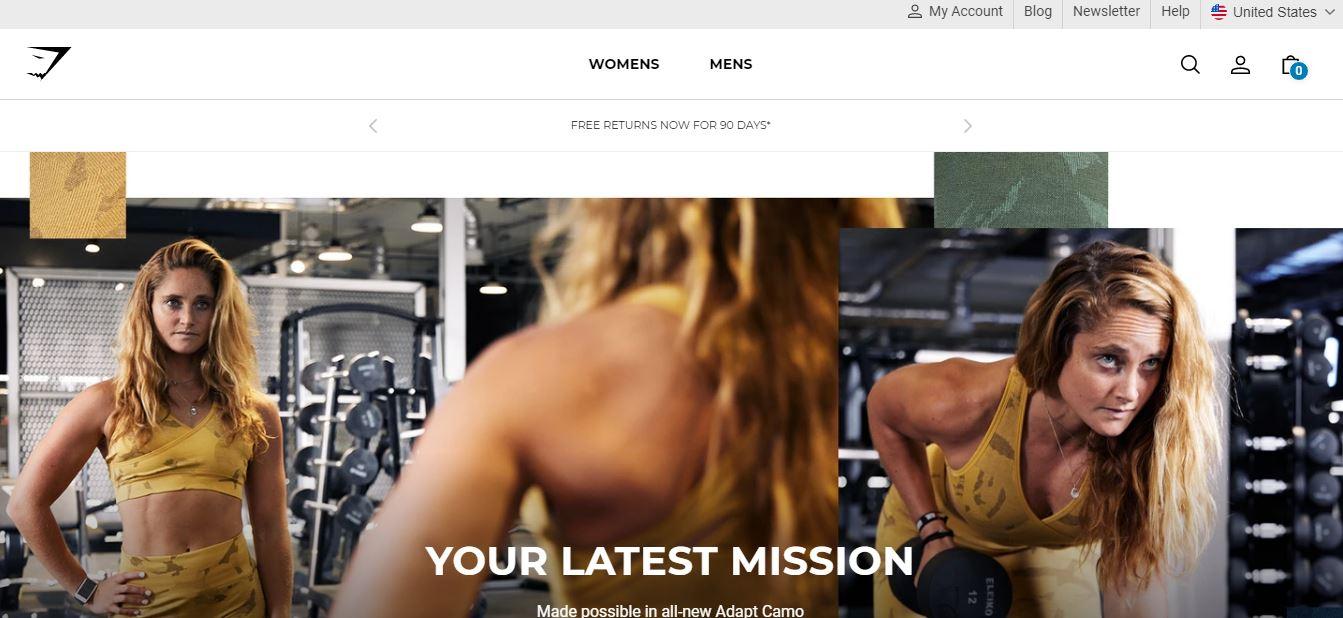 Why did we put Gymshark on our list of the top Shopify stores? The answer is simple – This UK-based fitness apparel manufacturer and online retailer is among the largest companies using Shopify. Or more specifically, it is supported by millions of social media followers and customers in more than 130 countries worldwide.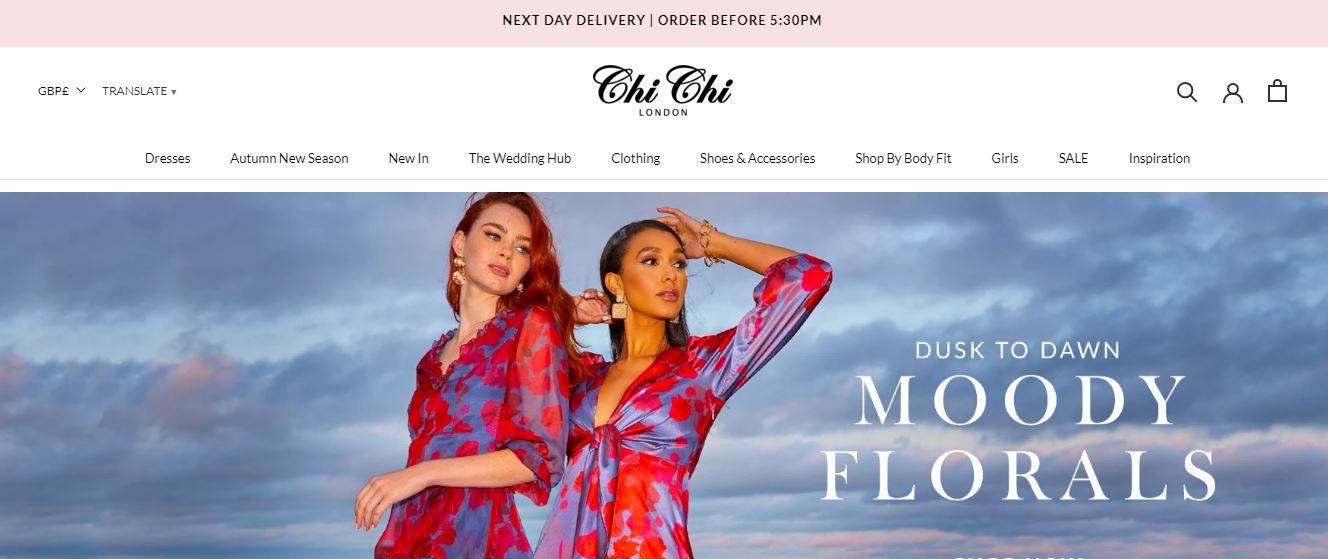 As a fast-growing company in the UK, Chi Chi London specializes in women's clothing. And the company offers its clothing items at affordable prices, leaving its female buyers looking good and feeling comfortable.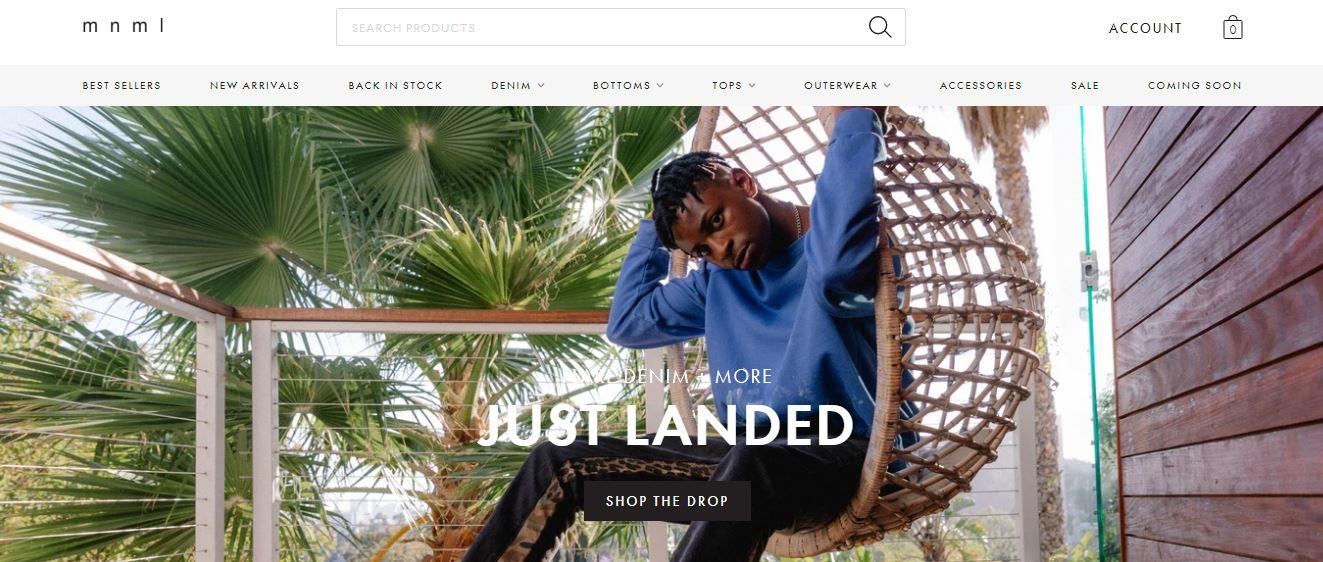 As an online-only clothing company, mnml offers high-quality, yet affordable clothing pieces. Its website is as minimalist as it gets. And at mnml, the team uses a bright white background to emphasize products because there is nothing to distract the customers.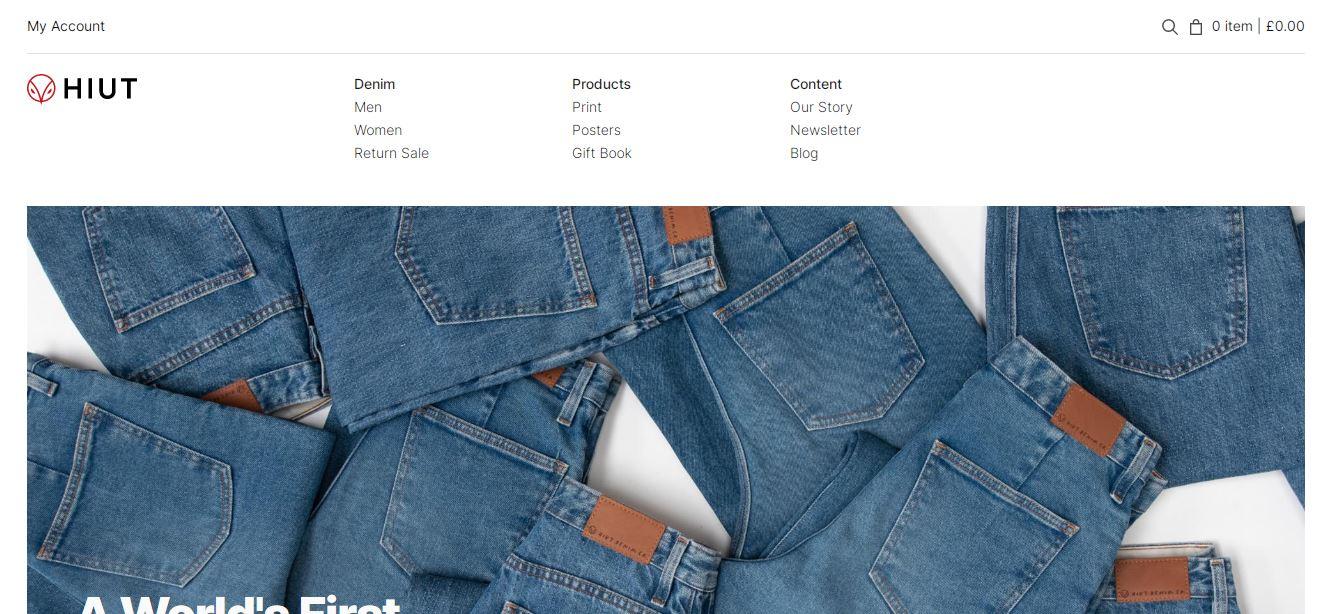 At Hiut Denim Co, they do not try to conquer the whole world. Instead, they try to conquer their bit of it by selling the best jeans in the world. What is interesting about the company is that it has a club called "No Wash Club" – encouraging people to try and go as long as they can without washing their jeans. Sounds weird, right? But according to the founders, the best club is the one that's the hardest to join.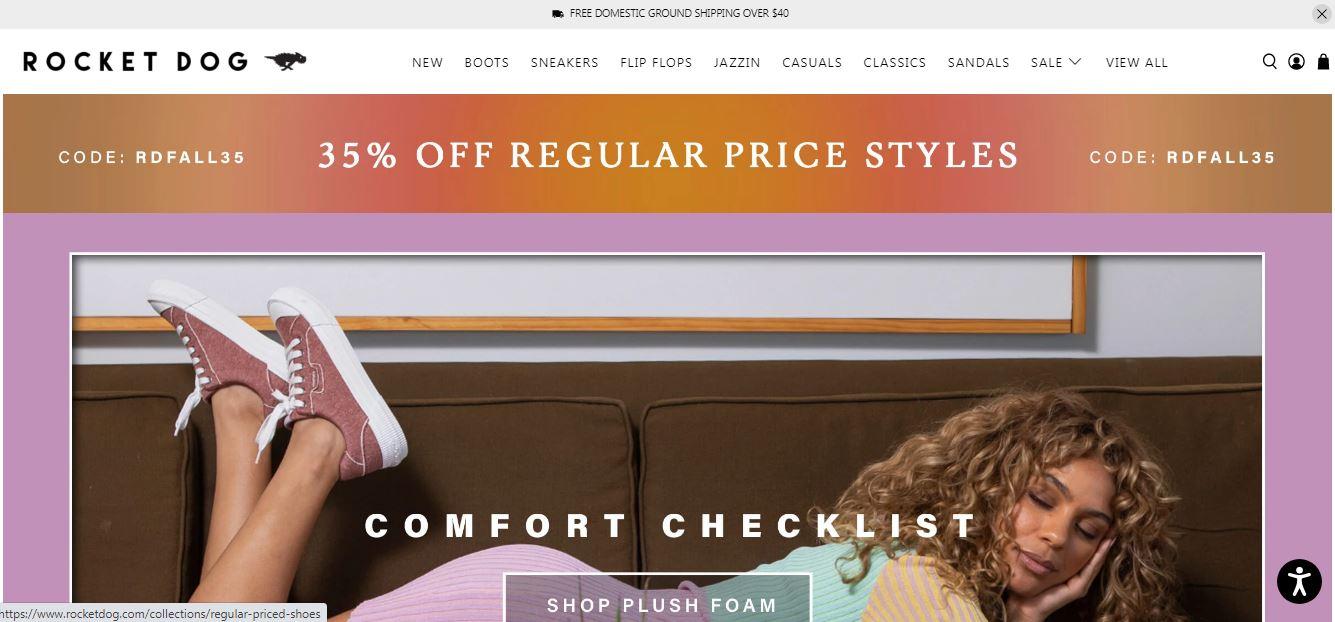 Since its inception in California in 1997, Rocket Dog has been creating laid-back women's shoes that radiate the country's versatile and diverse way of life. That's to say, the company sells everything from boots and sneakers to sandals and flip-flops to fashion-conscious girls. Rocket Dog went in search of a scalable, secure, and stable e-commerce platform to facilitate its enormous growth. Shopify was its platform of choice, of course. And the result? One of the biggest Shopify stores in the footwear industry.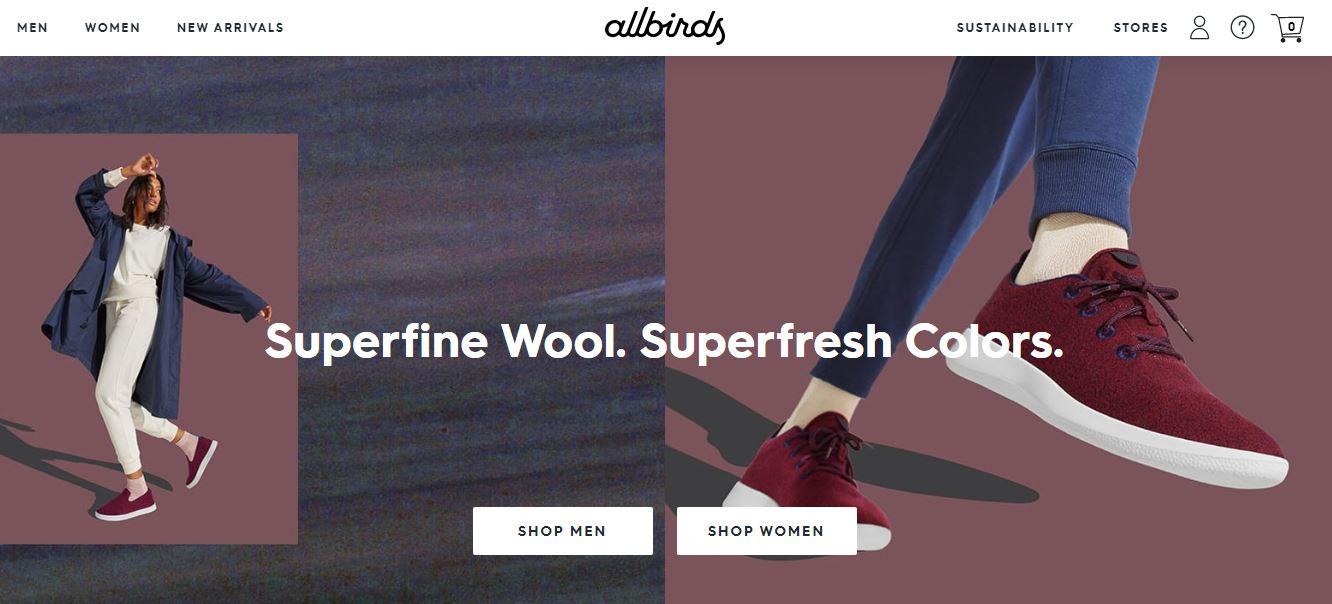 Engineer Zoey Zwillinger and footballer Tim Brown are the co-founders behind Allbirds, which is also one of the companies using Shopify. For these people, lowering their environmental impact has been a top priority since day one. As a result, all their footwear items are crafted with planet-friendly natural materials, such as eucalyptus trees and merino wool.
Discover top dropshipping suppliers of original US/EU products
You're 2 minutes away from building your ecommerce empire
No credit card required. No commitment.
Get started for free
The biggest Shopify stores: Category – Jewelry & Accessories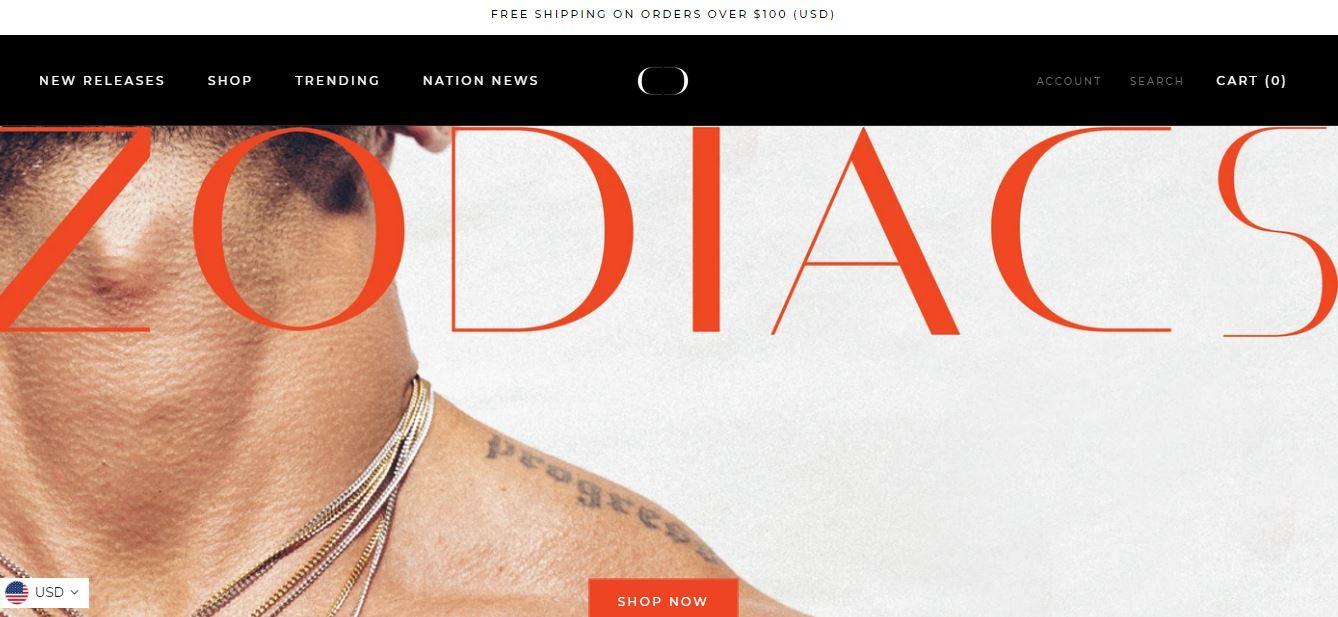 Alex Cannon and Danny Buck founded their jewelry business in the United Kingdom. CRAFTD London is an online retailer, serving its customers from 100+ countries throughout the world.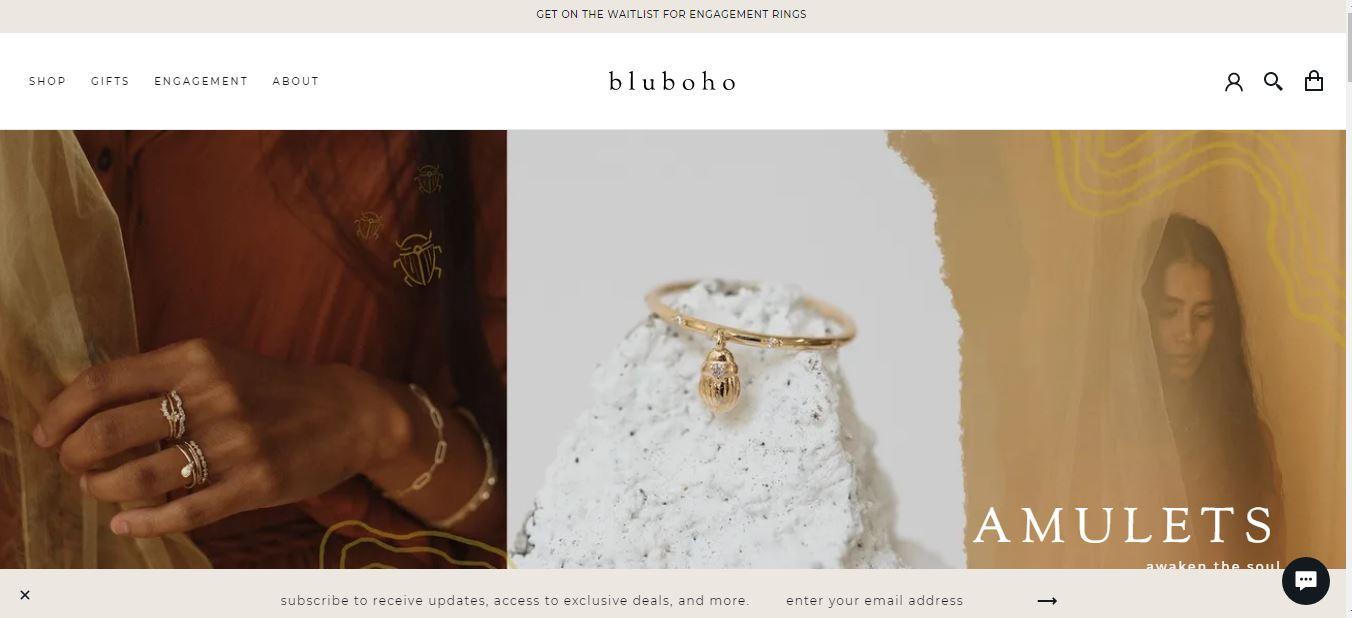 This is a fine jewelry company carrying amazing, ethically sourced jewelry pieces. Bluboho is one of the biggest Shopify stores for jewelry. But what makes Bluboho so inspirational to e-commerce entrepreneurs, including dropshippers? Perhaps the nice layout and organization of its website is part of the reason. In brief, its website oozes elegance because of the incredible combination of minimalism and sleek typography. Do your best to keep your homepage as neat as possible, just like Bluboho did!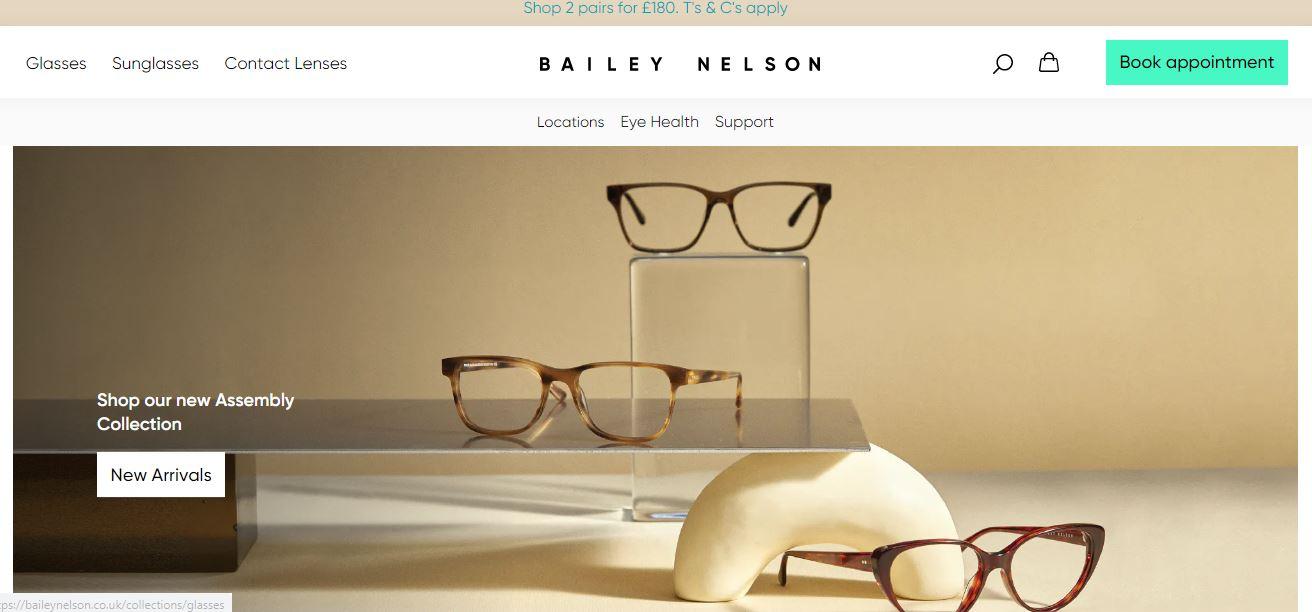 Since its launch in 2012, Bailey Nelson has evolved into a global eyewear brand and one of the biggest Shopify stores. And now has locations in Australia, New Zealand, the United Kingdom, and Canada. The company sells top-notch products, including sunglasses, frames, accessories, etc.
Check the Free List of the top 10 Dropshipping Sunglasses Suppliers.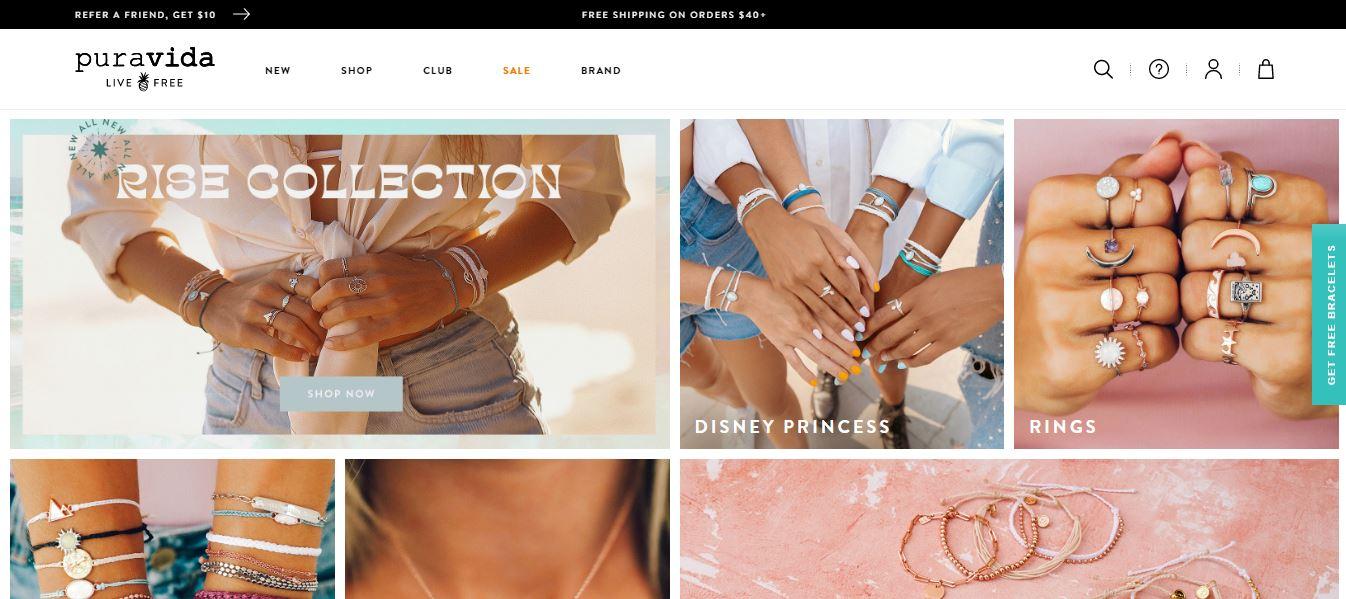 It all started at the beach. After college, two friends – Griffin Thall and Paul Goodman – visited Costa Rica. They met two local artisans, who were selling beautiful string bracelets but struggling financially. So, Griffin and Paul ordered a large number of bracelets from them and then started Pura Vida Bracelets. And today, their online store continues to thrive, powered by Shopify Plus. This is an inspiring business story. Hopefully, it can provide a much-needed blast of warmth and optimism.
Our guide: How to Remove 'Powered by Shopify'.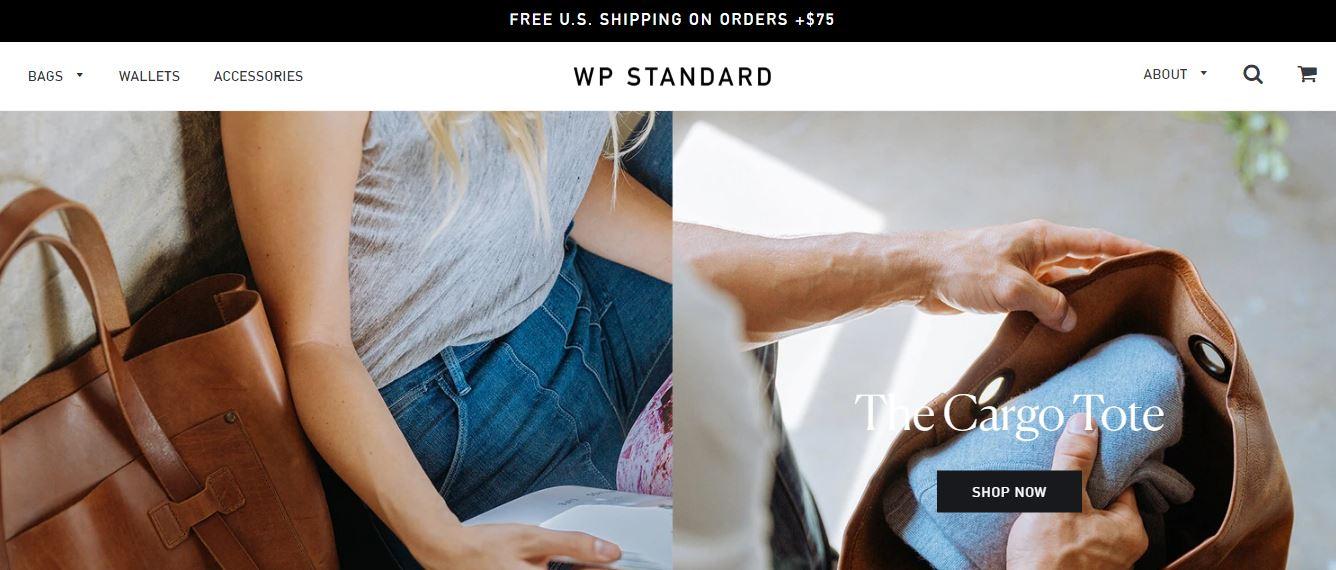 One of the top Shopify stores for bags and accessories, WP Standard won Shopify's Design Award in 2013. And it is one of the best examples of how design can contribute to the success of a Shopify site. Renowned for its durable leather goods, WP Standard is also a good example of a successful niche store using Shopify.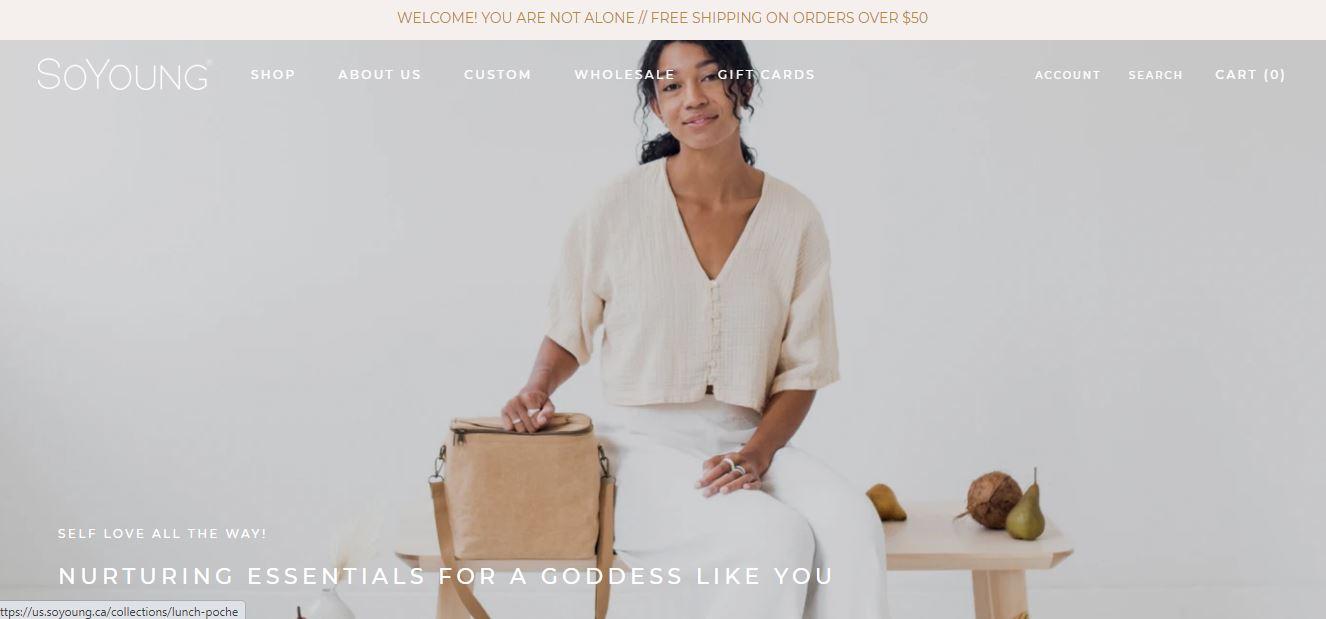 SoYoung Inc is also one of the companies using Shopify. Apart from its neat and beautiful homepage layout, what we liked the most about this Shopify store is what motivated Catherine (the founder of SoYoung) to start the business. Namely, she got clean from a drug addiction about two decades ago. And despite her overwhelming sense of unworthiness, she decided to believe in her potential and build her own dreams.
The biggest Shopify stores: Category – Beauty & Cosmetics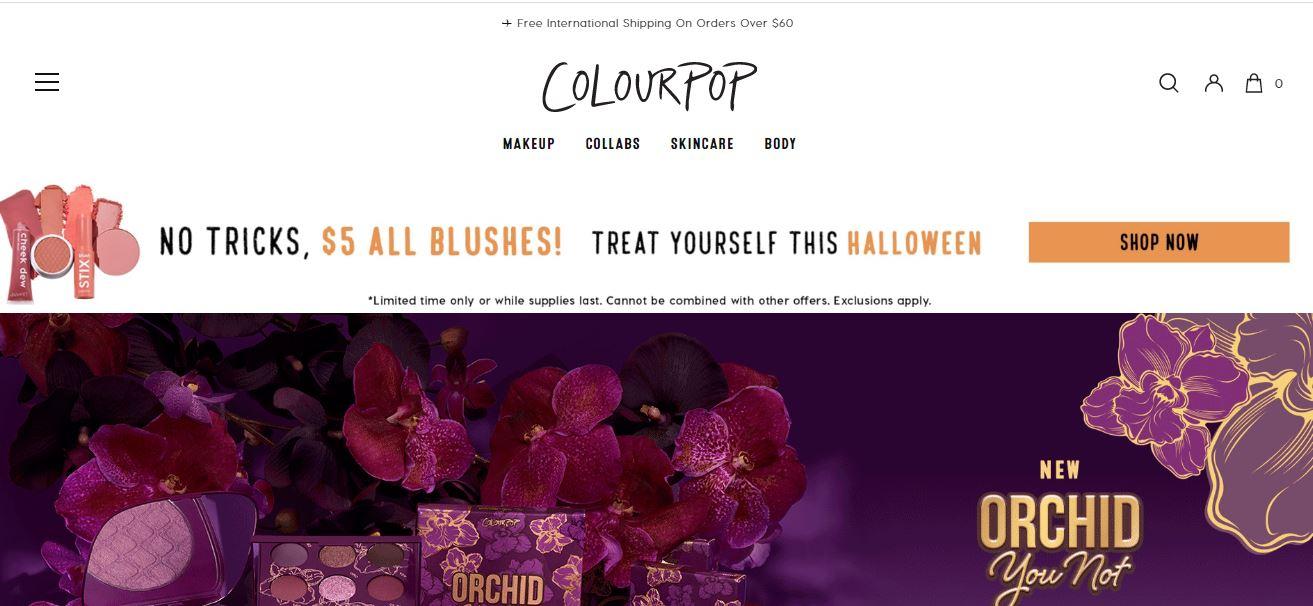 ColourPop is one of the biggest Shopify stores in the beauty & makeup niche. Based in California, the USA, ColourPop sells everything from makeup to skincare. And the best part? The company tests its products in the best way possible – it leaves fur babies to be fur babies. Sounds impressive, right?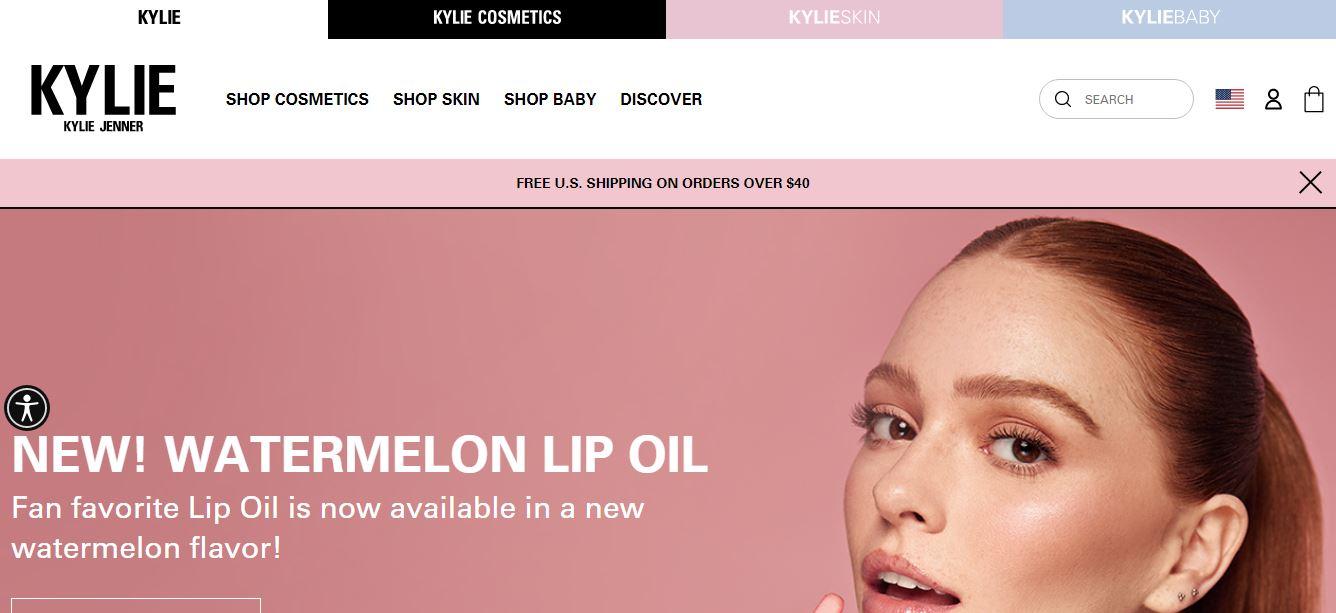 Founded in California by Kylie Jenner a few years ago, Kylie Cosmetics uses Shopify, as well. Yes, the company uses Shopify as its e-commerce platform of choice to sell its clean and vegan beauty products made with high-quality and skin-loving ingredients. Kylie Cosmetics has recently introduced its awesome baby care product line called Kylie Baby, designed for babies and children of all ages.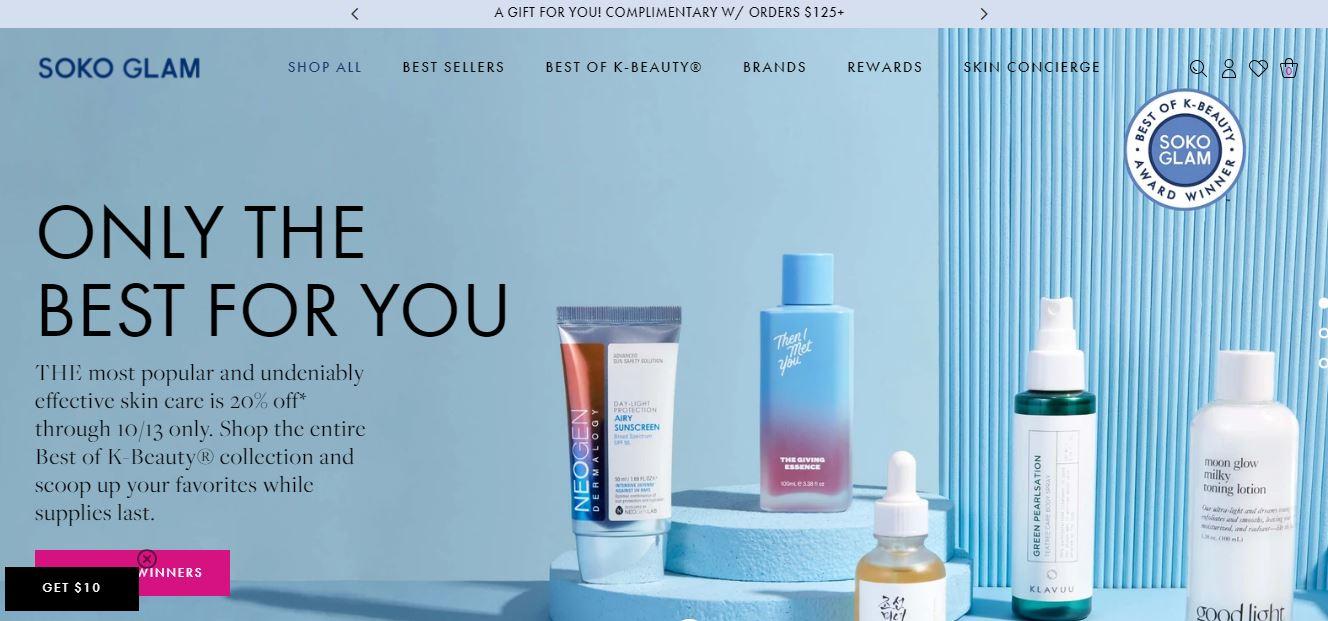 This is a US-based company. But it is actually the most trusted source for Korean beauty products in the USA. Charlotte and Dave Cho founded the business about a decade ago. However, Soko Glam grew into something much bigger than they could have ever imagined – one of the biggest Shopify stores for beauty products.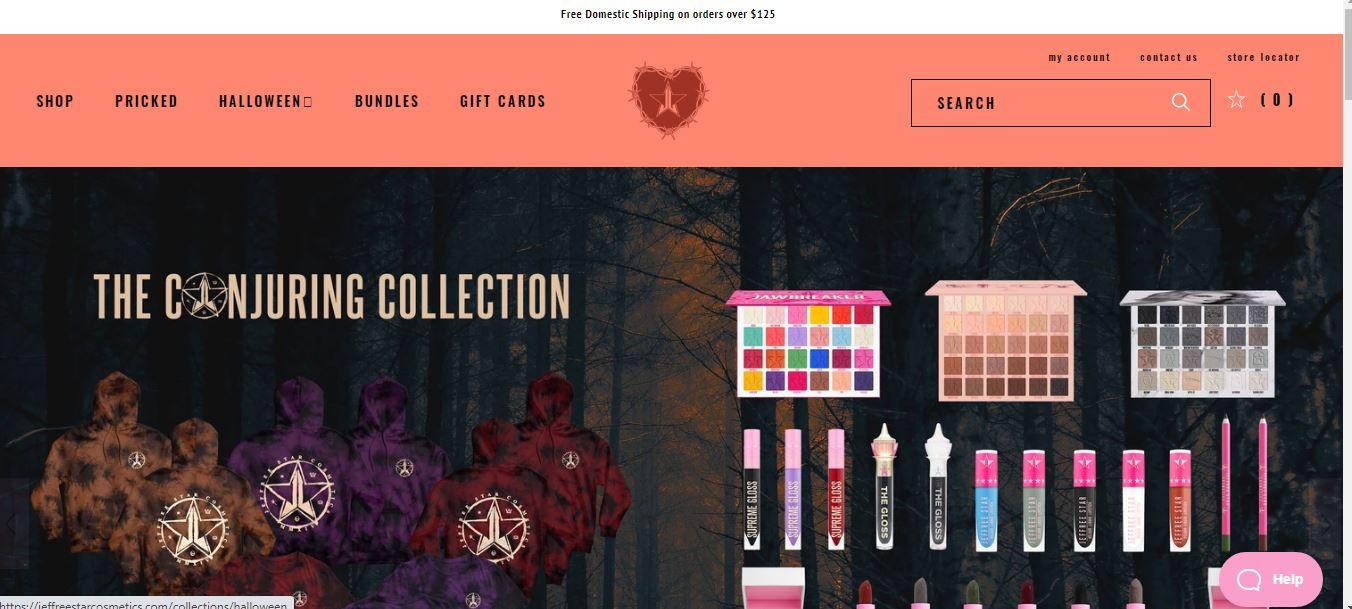 Jeffree Star Cosmetics definitely deserves a place on our list of the top Shopify stores. Why? Because it is among the top Shopify stores for cruelty-free cosmetics & makeup. And it is the cosmetics brand of Jeffree Star, an American makeup artist, and YouTuber.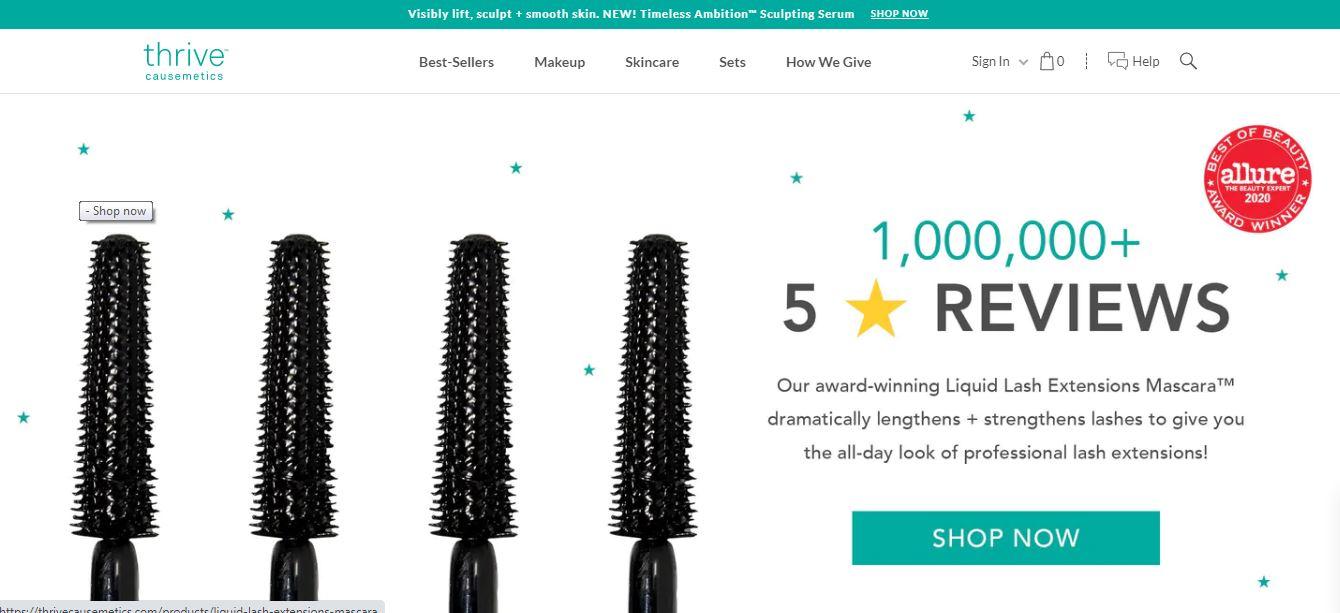 Thrive Causemetics is much more than just an online store. It is a movement to empower cancer patients. Sure, founder Karissa Bodnar revealed the soul of the company on her site. Namely, inspired by her friend who died from cancer, Karissa launched her company to sell makeup and cosmetics and donate to help women thrive.
The biggest Shopify stores: Category – Food & Drink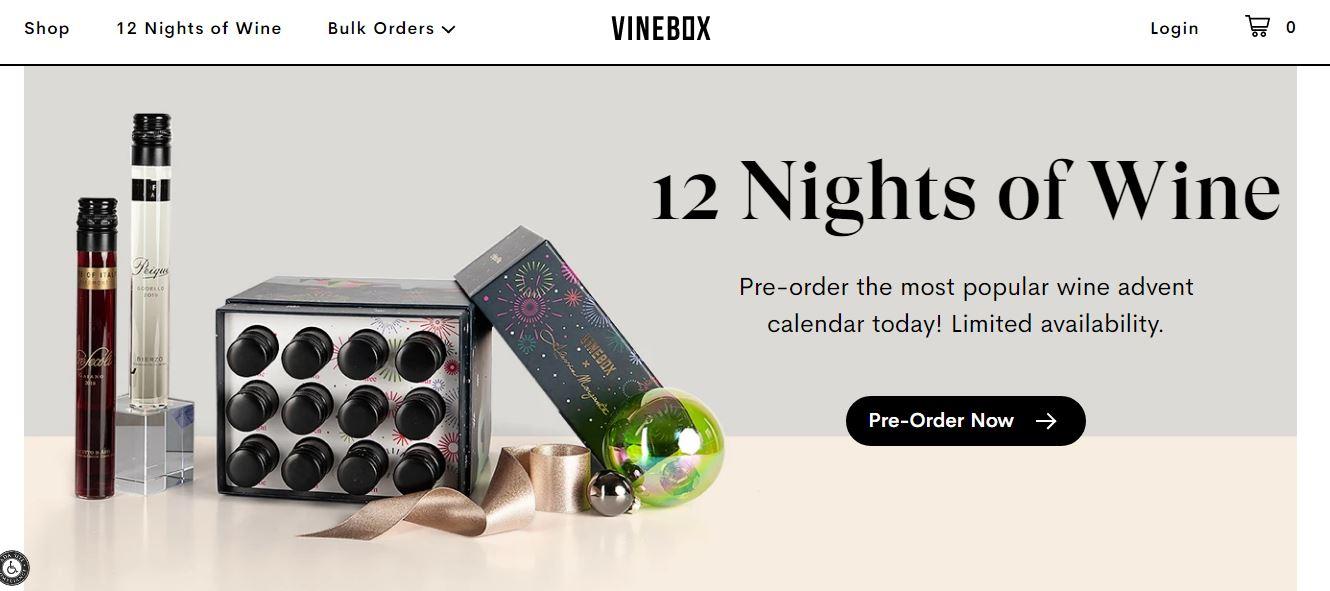 Wine lovers are sure to recognize that GetVineBox's website has a brilliant and elegant design. Plus, the company combines a premium experience with affordable pricing and allows wine lovers to enjoy global gourmet wines from the comfort of their own homes.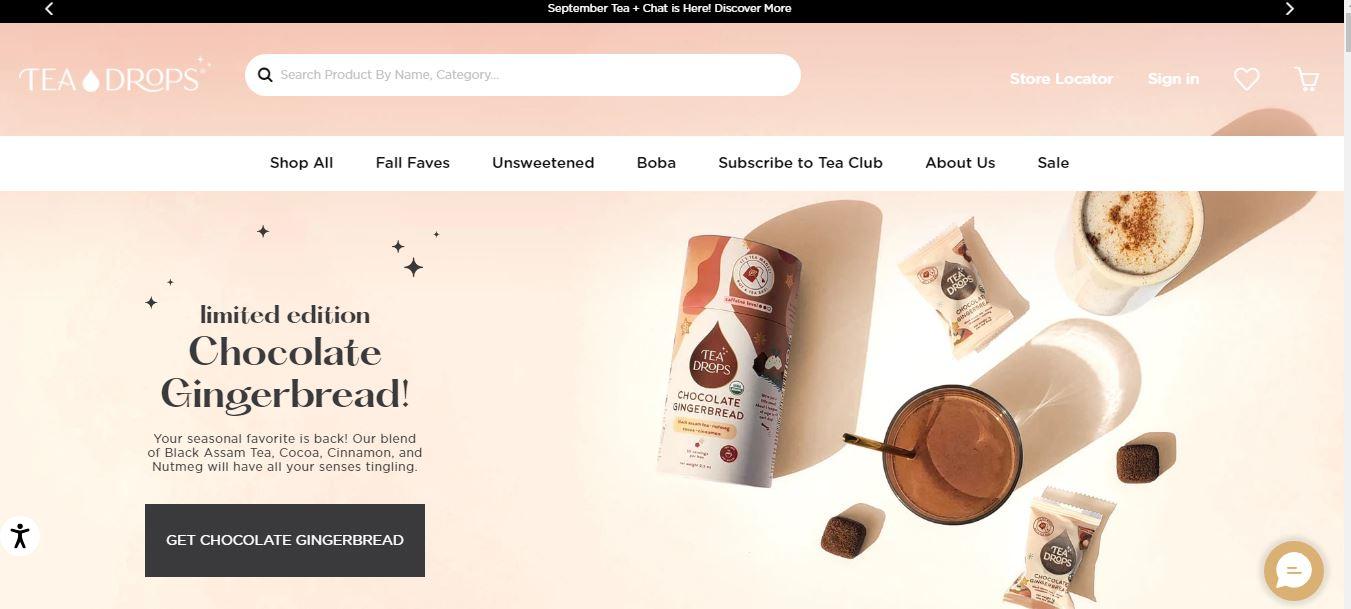 Offering a variety of organic, whole-leaf teas since 2015, this Shopify store has become a favorite among new and experienced tea drinkers alike. And for every box sold, the company donates a year's supply of clean water through the Thirst Project. At Tea Drops, they know that giving back to those in need can not only do a world of good to their donation recipients but also benefit their business.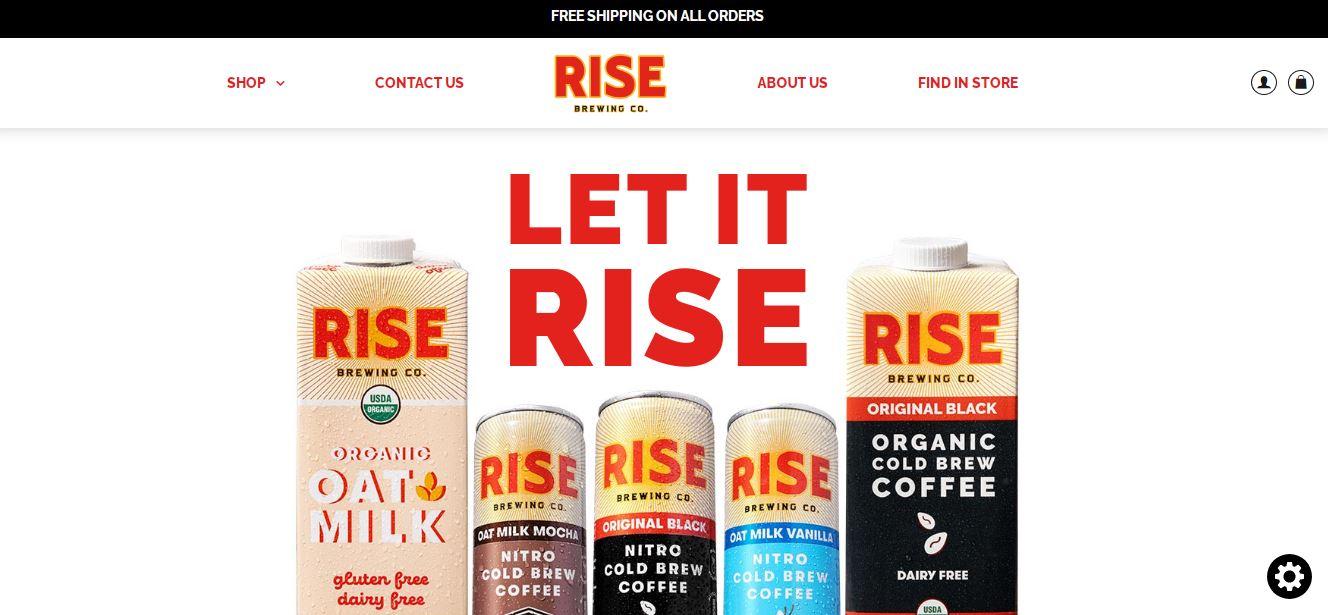 In 2014, the team behind the company set out on a mission to create the best-tasting organic coffee products in the world. Today, RISE Brewing Co. is one of the top Shopify stores for coffee products. This New York-based coffee company specializes in nitrogen-infused organic coffee.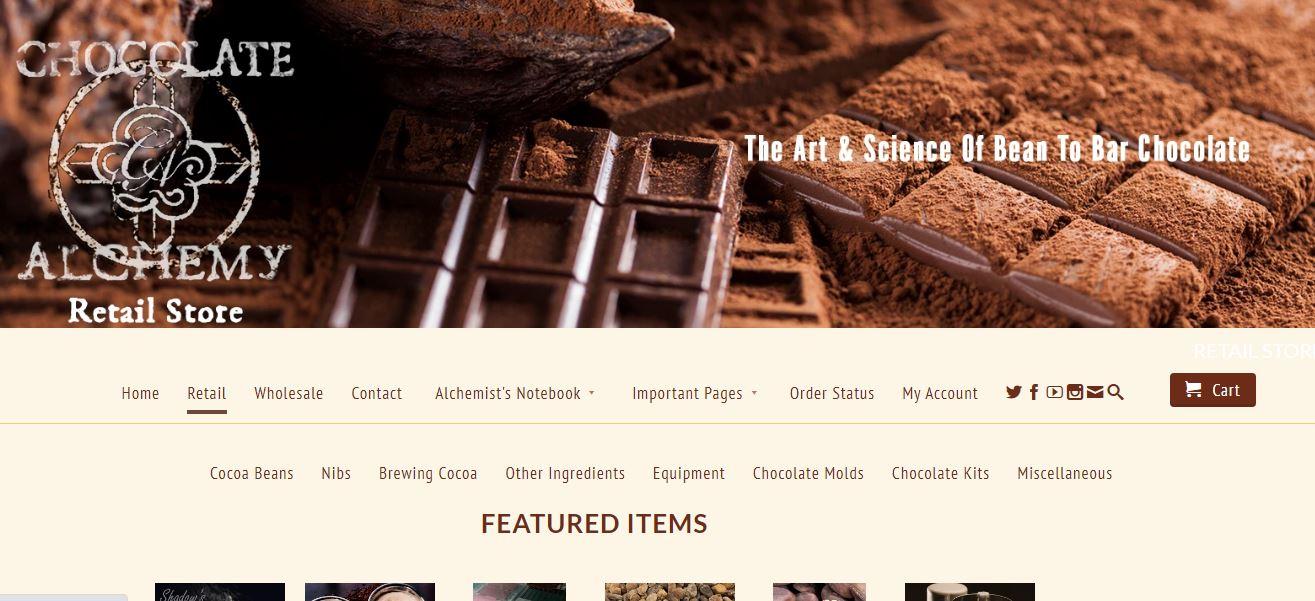 Founded by John Nanci, Chocolate Alchemy is one of the top Shopify stores offering cocoa beans. And the best part? Nanci shares his wealth of knowledge with people who are interested in entering the world of chocolate making.
But why did we add this store to our list? Because it is an excellent example of how you need to start and run a business, including a dropshipping business.
For example, if you want to start a Shopify dropshipping store specializing in a specific niche, you need to start a blog and share your knowledge with the world just like Nanci does.
Check our list of the best food dropshipping suppliers.
💡  Tip: Discover How To Optimize Shopify Image Sizes In 2023 + Pro Tips
The biggest Shopify stores: Category – Kids products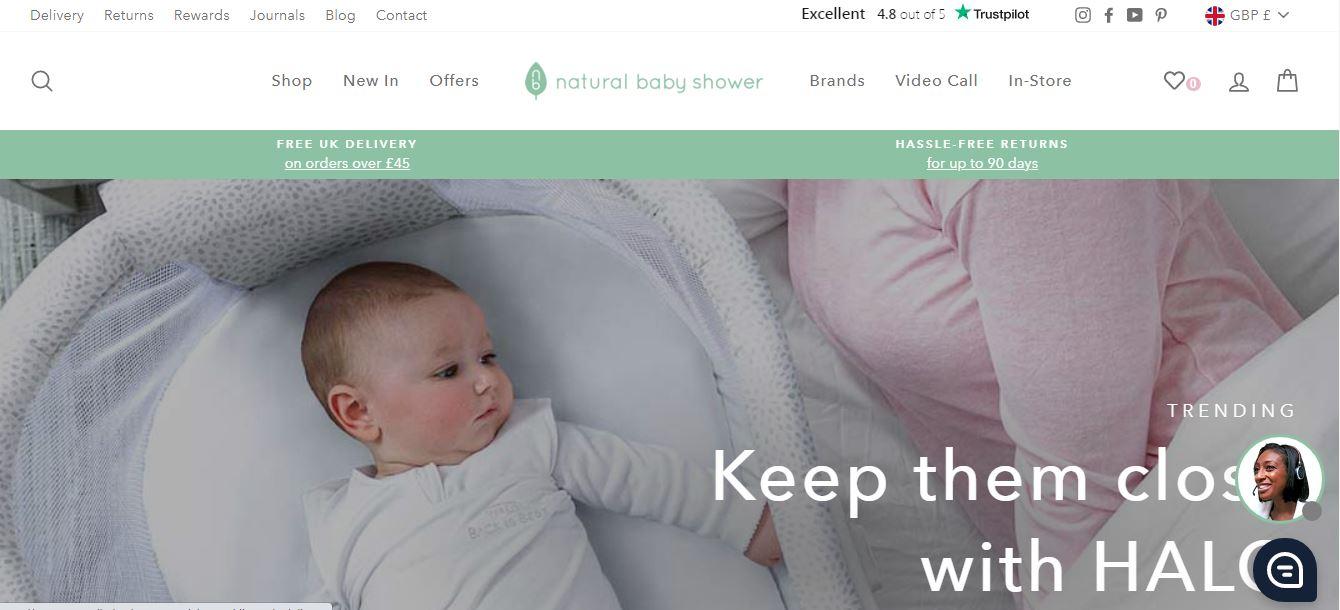 Based in the UK, this Shopify store sells a wide range of natural, organic, and ethically made baby items, ranging from baby clothing and car seats to toys and baby carriers. What's more, Natural Baby Shower, they have a team of professionals who knows that every family is different. So, they always provide the very best advice and answer anyone's questions in a friendly and polite manner.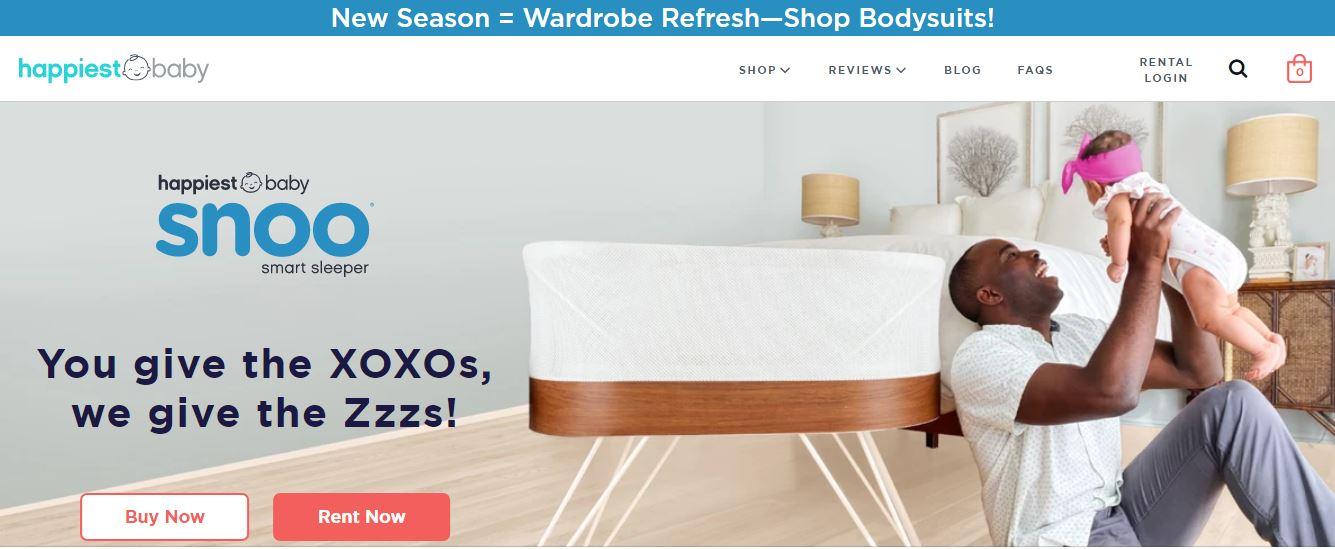 Located in California, Happiest Baby is also one of the companies using Shopify. But what is so special about this Shopify store? Well, it offers automatic smart sleepers to help moms and dads raise healthy and happy babies. Sure, all the items at Happiest Baby are backed by science, based on decades of research by Dr. Harvey Karp – an eminent pediatrician and a trusted name in child care in the USA. What a great business idea, right?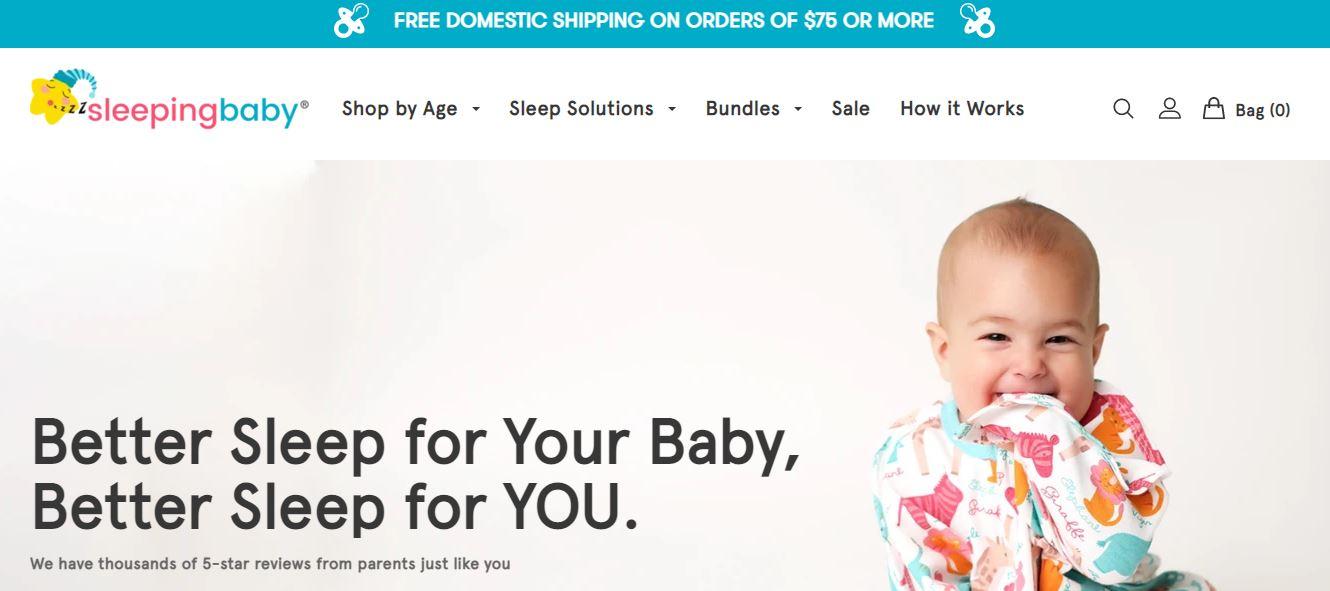 Yet another great company (which strives to help the little ones sleep well) on our list of the biggest Shopify stores, Sleeping Baby sells sleeping clothing for babies and kids under the age of five. And its homepage is incredibly persuasive partly due to the thousands of 5-star reviews from satisfied shoppers.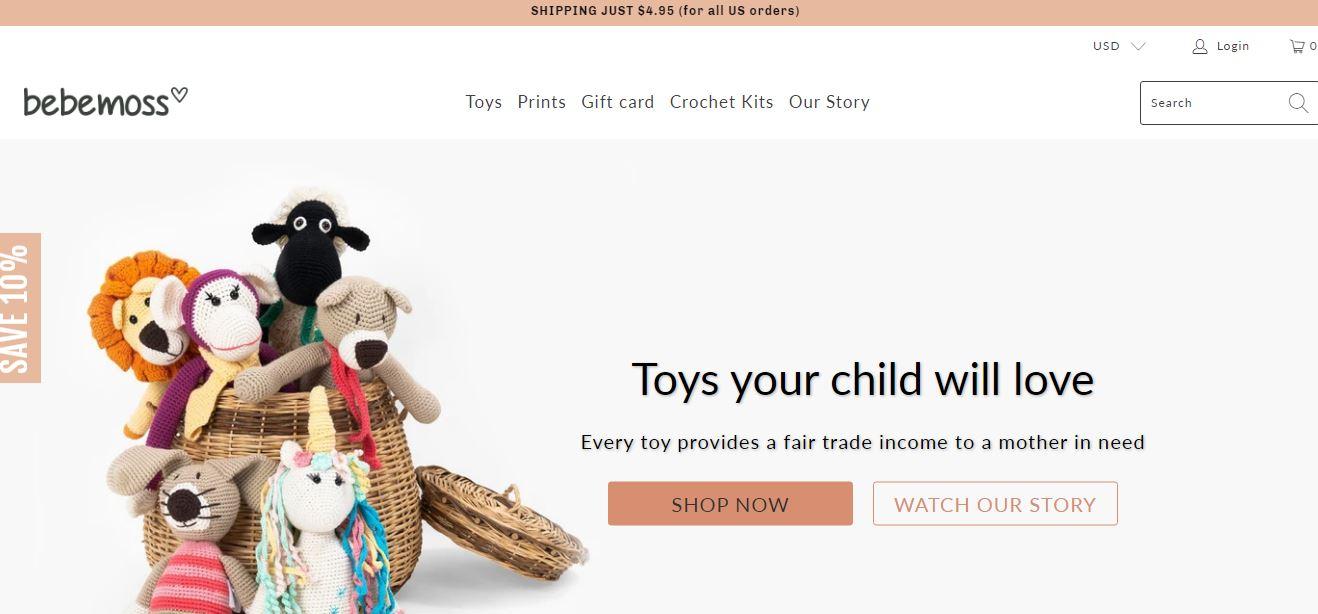 Bebemoss is a toy company using Shopify. Along with a beautiful image of its soft toys, the text found on the site tells you immediately that the company enables you to help a mom in need. But how can you do that? Well, it is quite simple. With each purchase, you empower a mother in Turkey who works hard to support her family. And since we have mentioned Turkey, you may wanna check the top 10 Turkish Wholesale Suppliers in the clothing industry.
The biggest Shopify stores: Category – Health & Fitness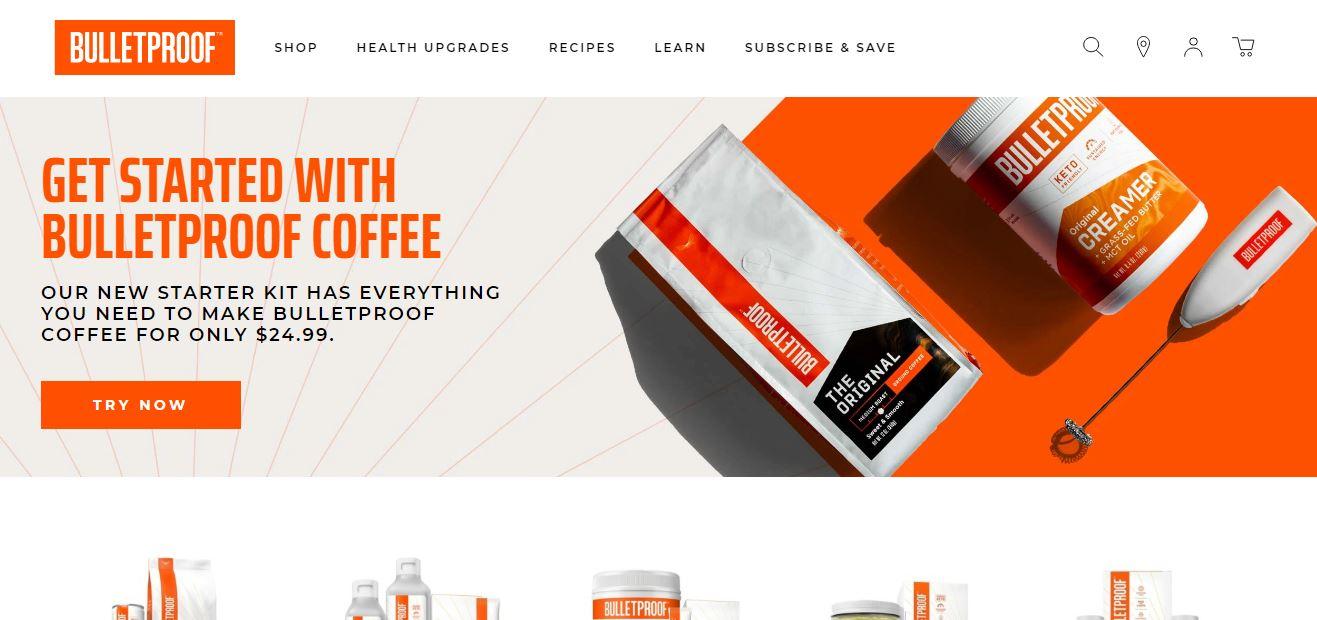 Bulletproof carries a variety of products in the health & fitness industry, including food, drink, and supplements. Powered by Shopify Plus, the company sells its quality products online and believes that the right nutrients can help its customers tap into their full potential and feel their best every single day.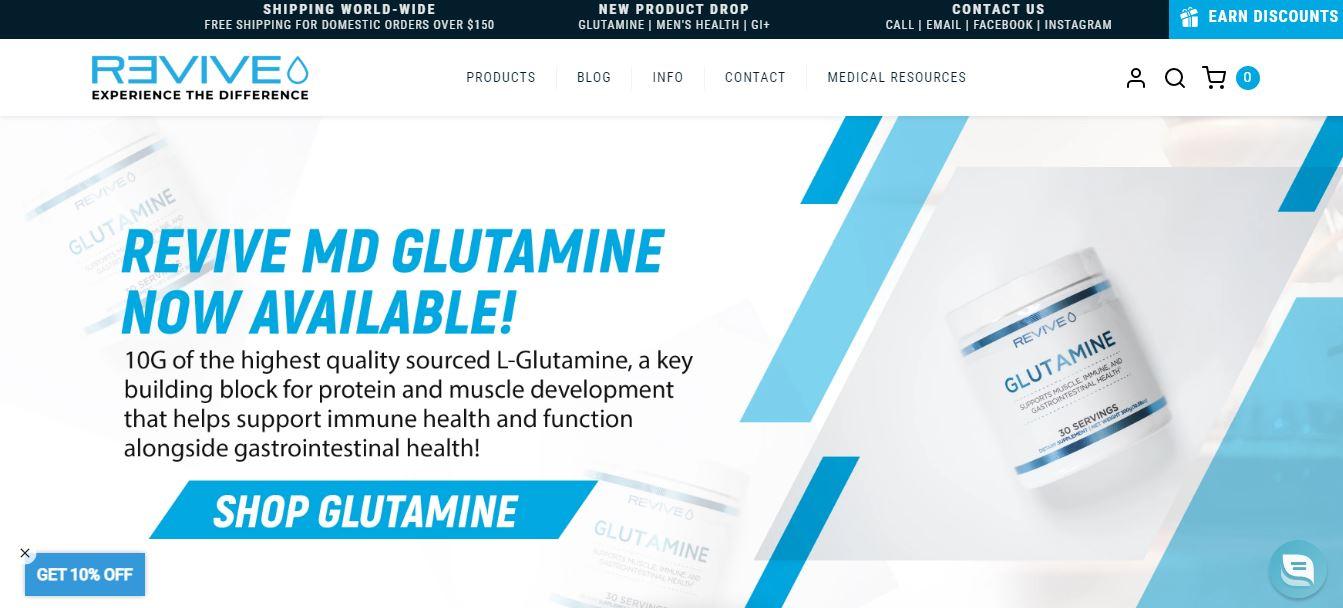 Revive is more than just a standard supplement company. It is actually a health-based wellness company co-founded by two respected figures in the fitness world Dr. Domenic Iacovone and Matt Jansen. Their store is hosted on Shopify. And it has become one of the biggest Shopify stores in the industry.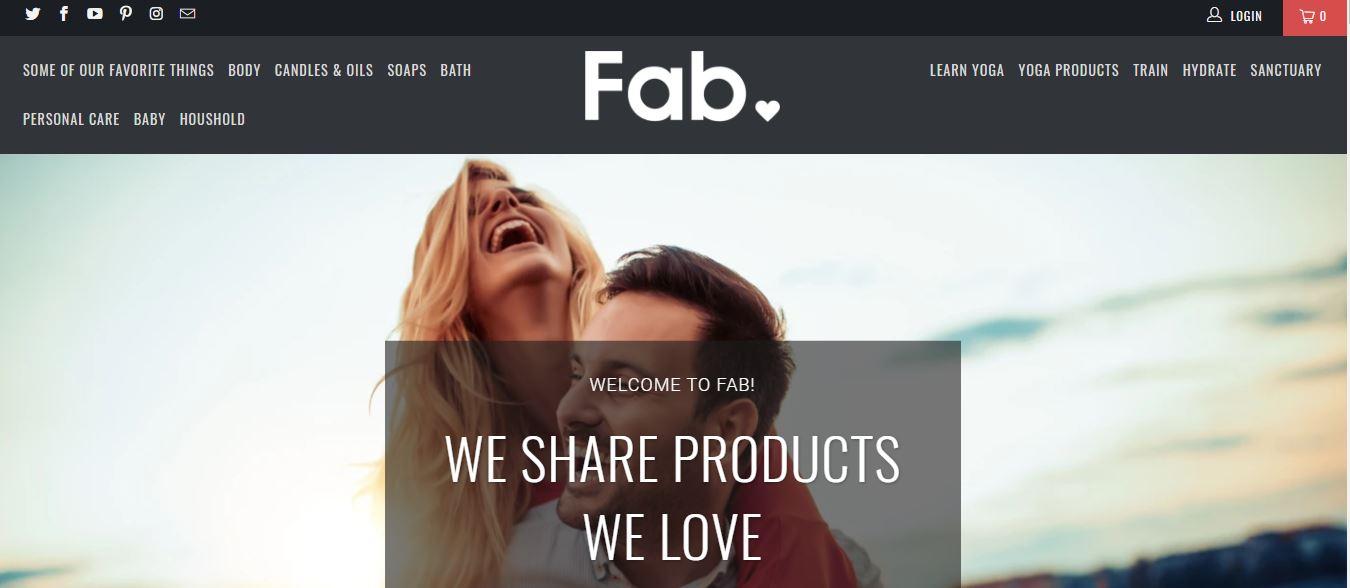 This Shopify store is not a typical online store in the health and fitness industry. But it actually carries unique products for a healthy lifestyle. And some of its most popular products include organic, ethically made salves with healing properties, yoga products, etc. At Fab, they believe that healthy living equates to a healthy life.
The biggest Shopify stores: Category – Electronics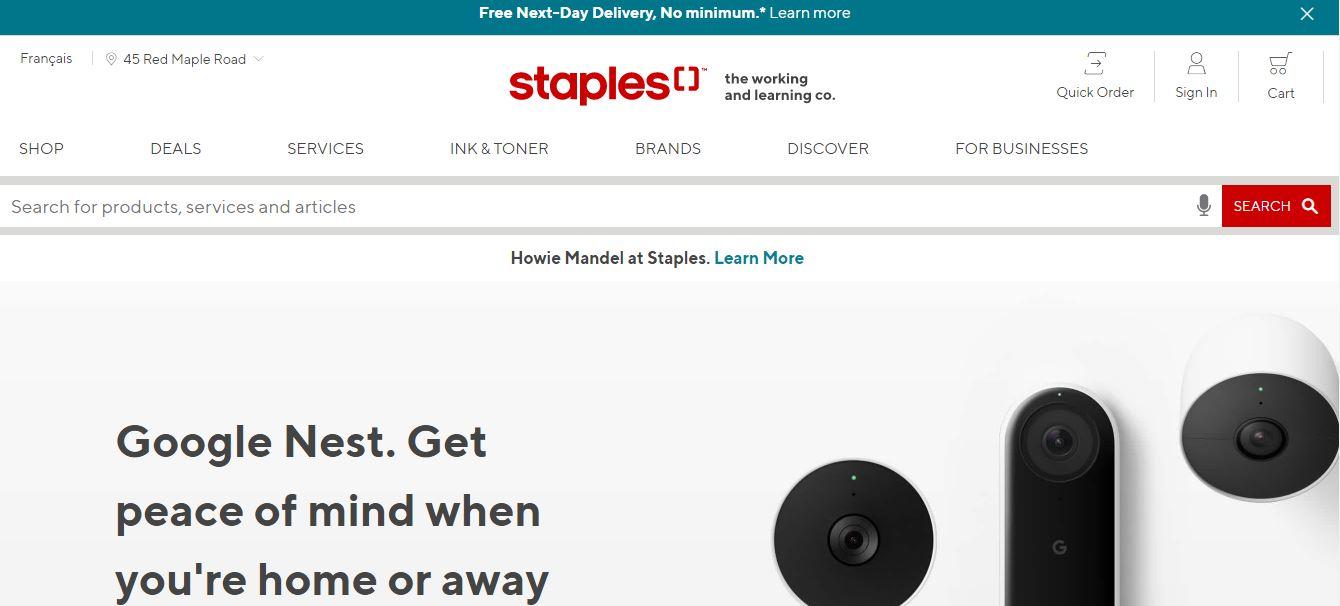 Headquartered in Ontario, Canada, the company has revived its brand and become the gold standard for consumer electronic brands on Shopify. To be more specific, it has become a prime example of how a business can sell consumer electronics online the right way by optimizing its category pages and increasing user engagement. Check the top 10 dropshipping suppliers for electronics.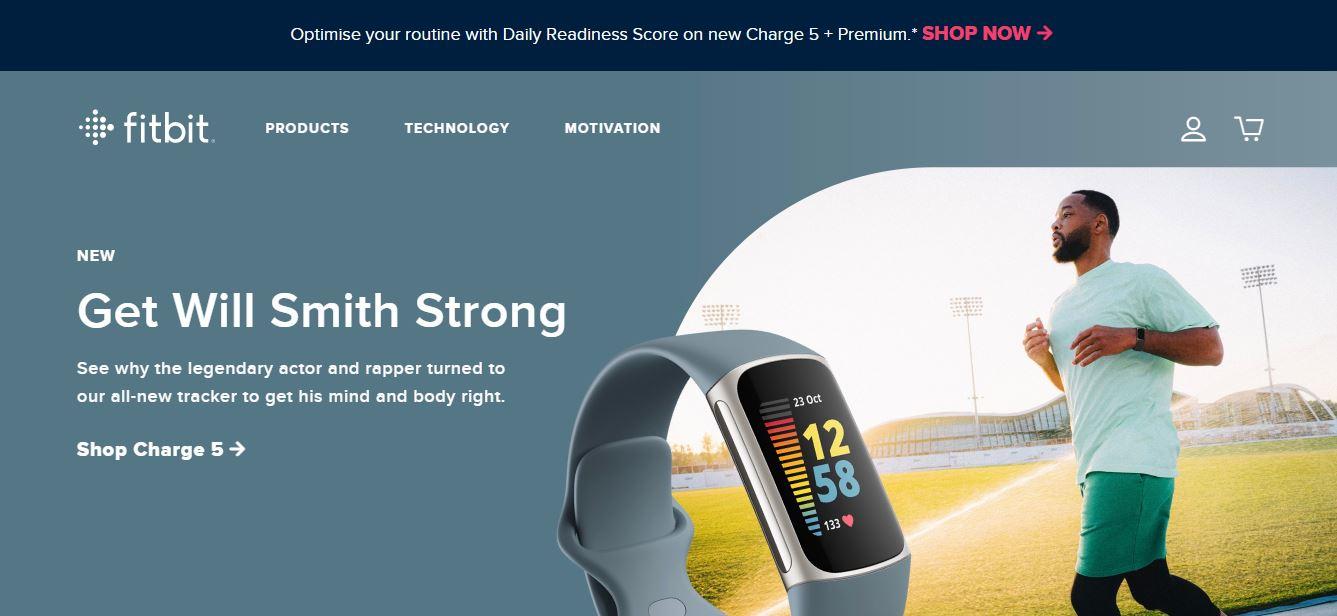 In 2007, Fitbit's founders, Eric and James, decided to empower and inspire people to live healthier, more active lives. So, they started their business, which quickly became a market leader. And today, set up on Shopify Plus, Fitbit captures the growing demand for smartwatches and fitness trackers.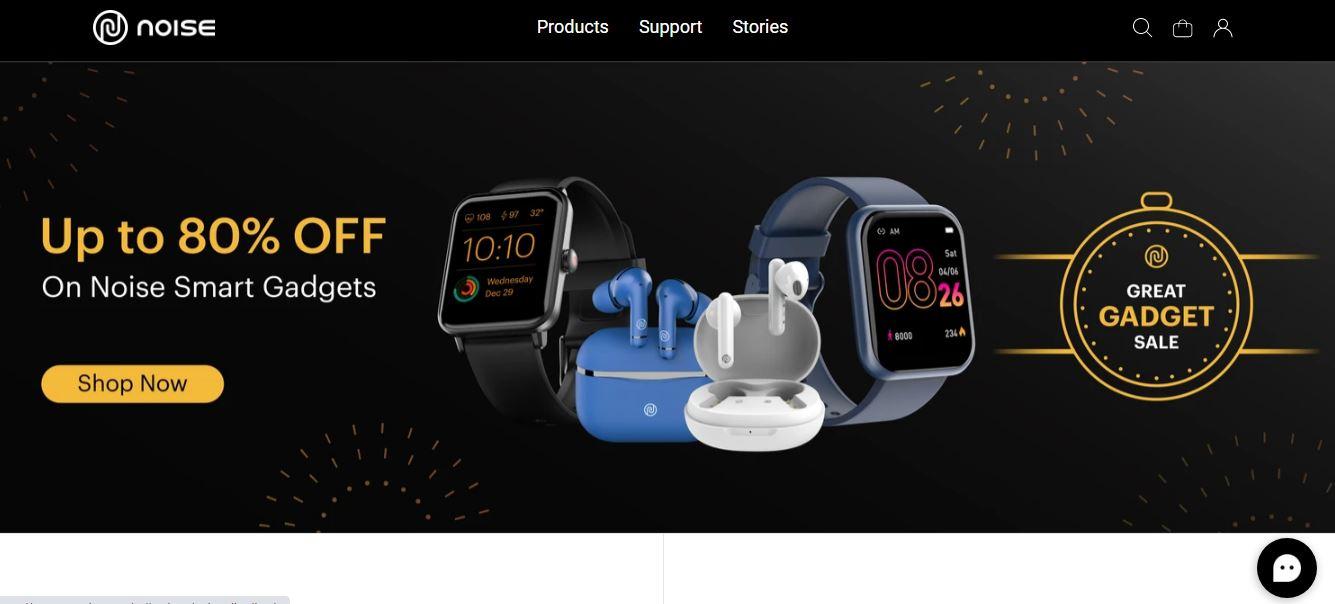 Noise is arguably one of the biggest Shopify stores for electronics and gadgets. What launched in 2018 as an Indian company focused on selling smartphone cases has seen the expansion of new categories such as smart wearables and wireless headphones. This is a great example of how to start small and then expand your dropshipping business.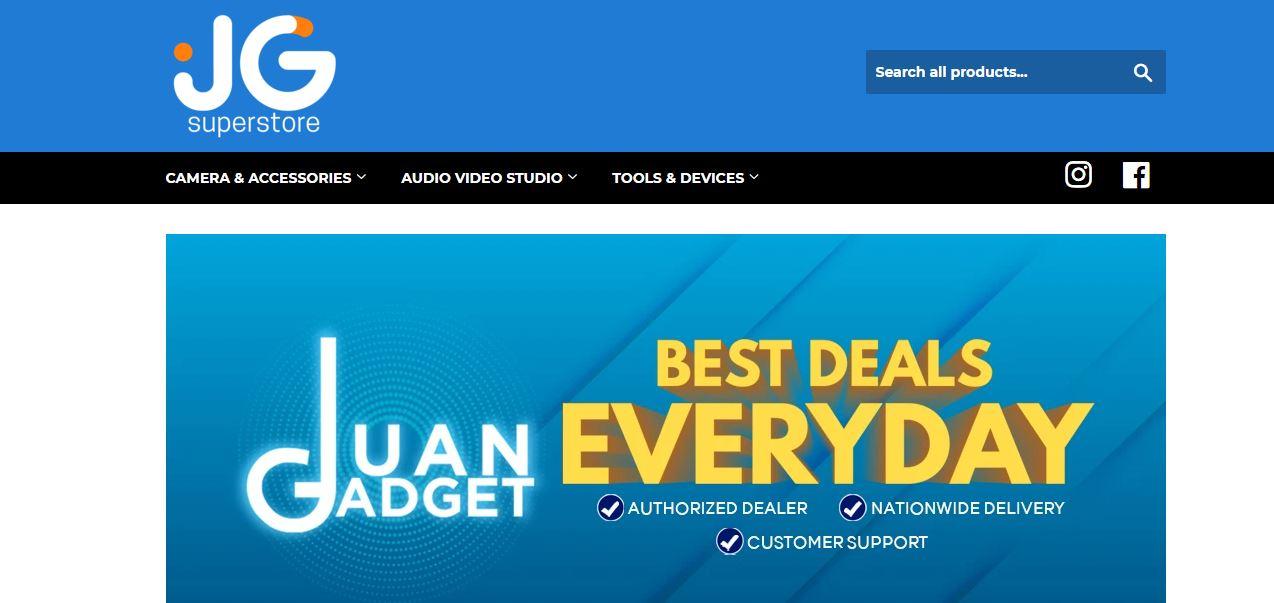 This is a trusted online gadget store in the Philippines. JG Superstore boasts a large product portfolio, with everything from digital cameras and mobile phones to audio/video equipment and phone accessories. Perhaps the expansion of this company owes much to its high-quality products, competitive pricing, and YouTube, TikTok, and Facebook ads.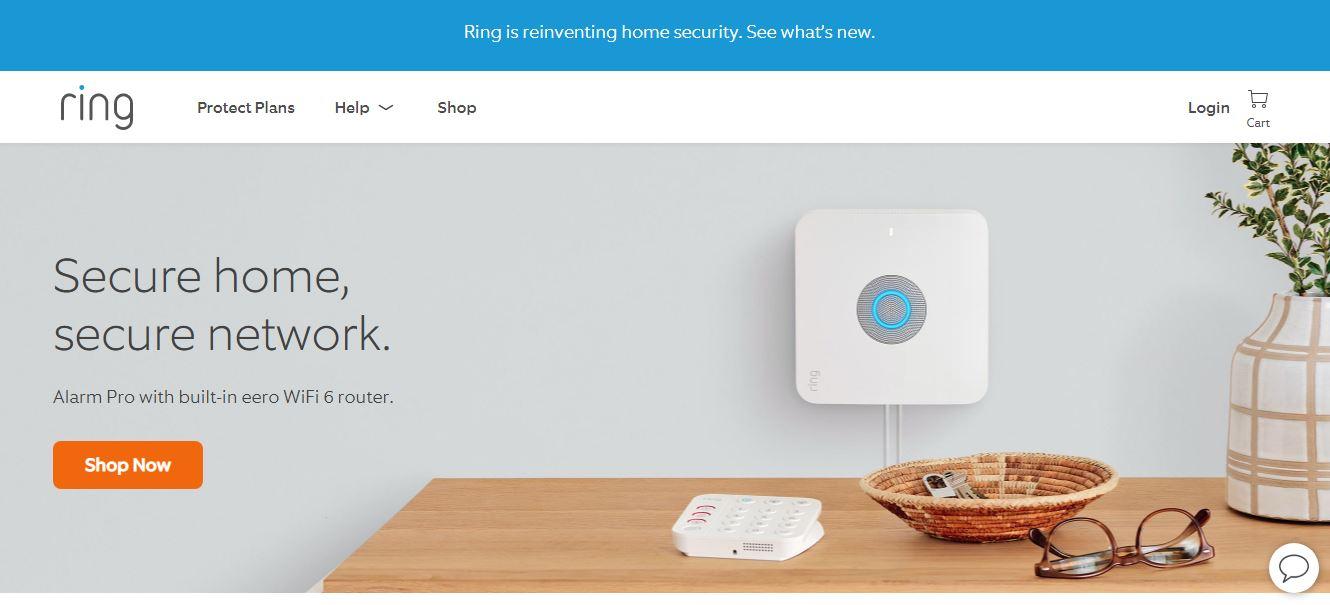 As a home security brand using Shopify, Ring carries a wide range of home security items, including video doorbells, security cameras, and security systems. And perhaps the most impressive thing about Ring is that everything is displayed on its site, including real-life videos called "Neighborhood Stories," which feature its products in action. This may be a great example for you if you want to start a dropshipping business and work in this industry.
The biggest Shopify stores: Category – Pets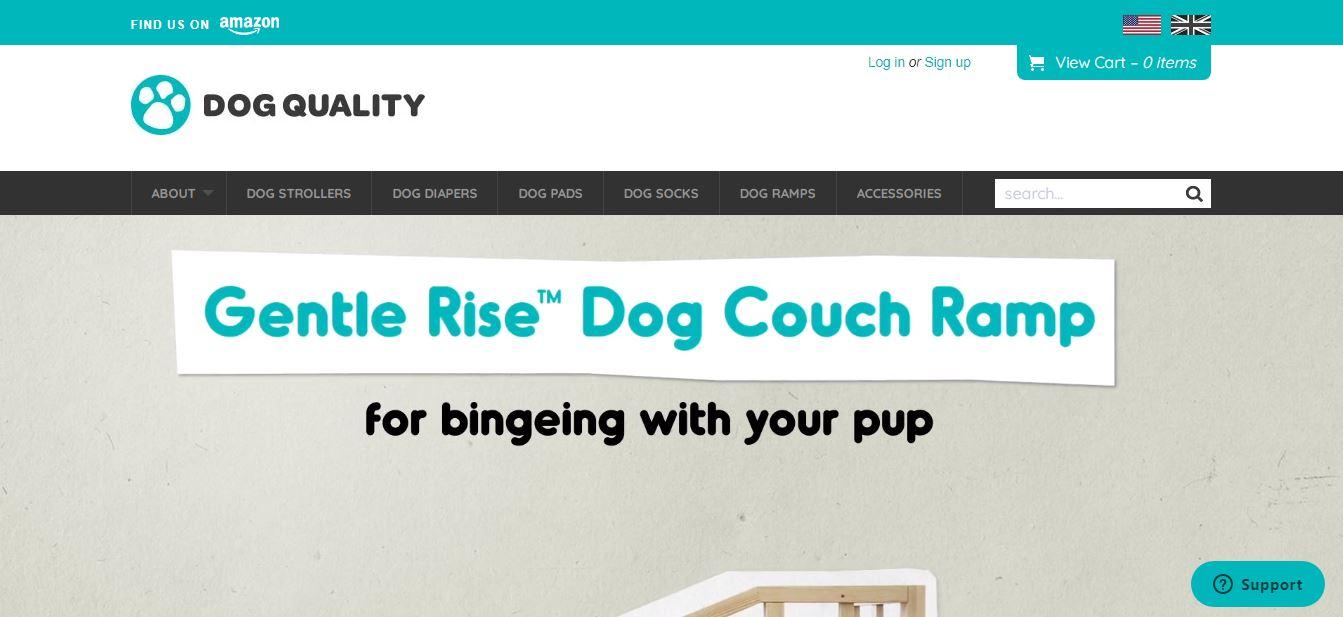 Headquartered in Canada, Dog Quality has been helping senior dogs worldwide for more than 10 years. Moreover, Dog Quality's specialized pet items help improve the quality of life for older dogs, especially those struggling with mobility and incontinence issues. And as a new Shopify dropshipper, we hope you can take some inspiration from this unique pet company.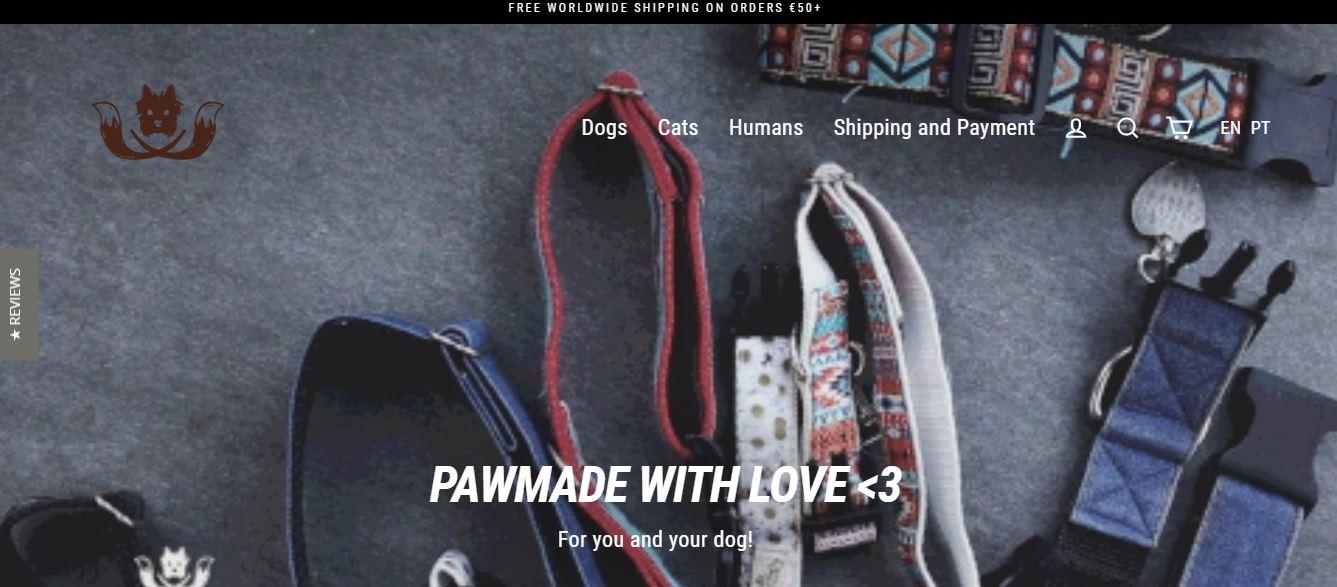 Based in Portugal, Tail Wag is a pet store using Shopify. At Tail Wag, they are crazy dog people. And they craft and sell unique products for dogs and cats, including collars, bandanas, and much more. Plus, they put enough energy into social media. So, Facebook is where they get most of their traffic. And Instagram too.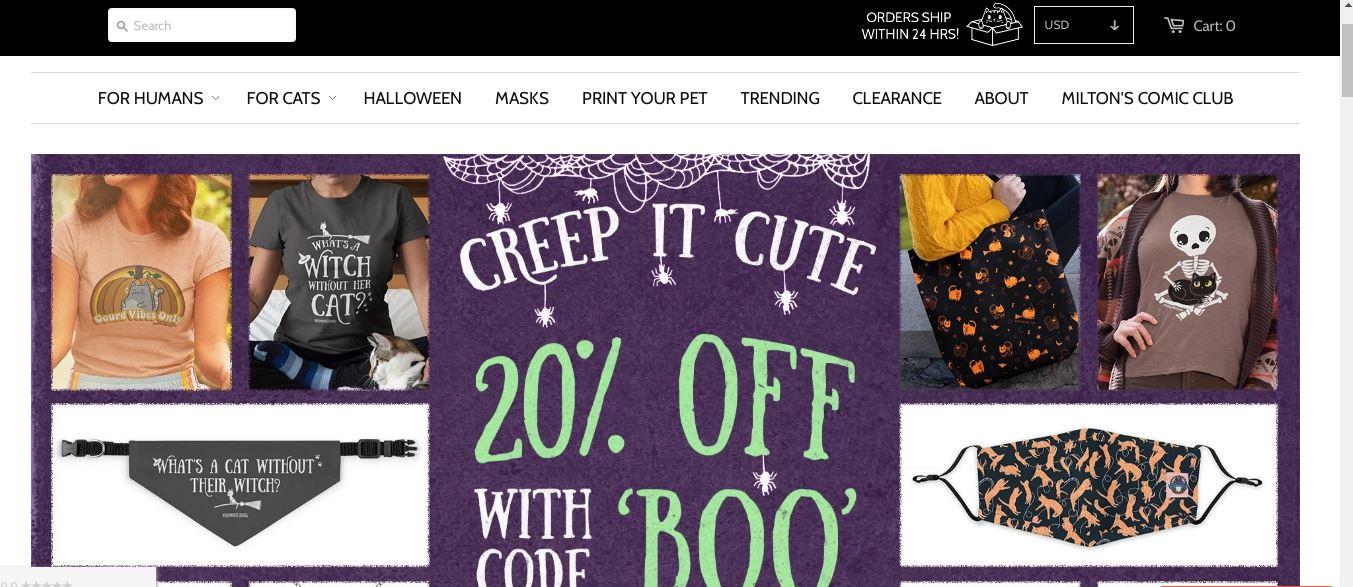 This cat store is a great example of a branded dropshipping niche store. Additionally, it is a US-based dropshipping store that has literally anything a cat parent can think of. Meowingtons is more than just an online store offering outstanding cat-themed items – it is actually a community for those who love cats to share in the latest and greatest cat news, trends, etc.
The biggest Shopify stores: Category – Furniture & Home Décor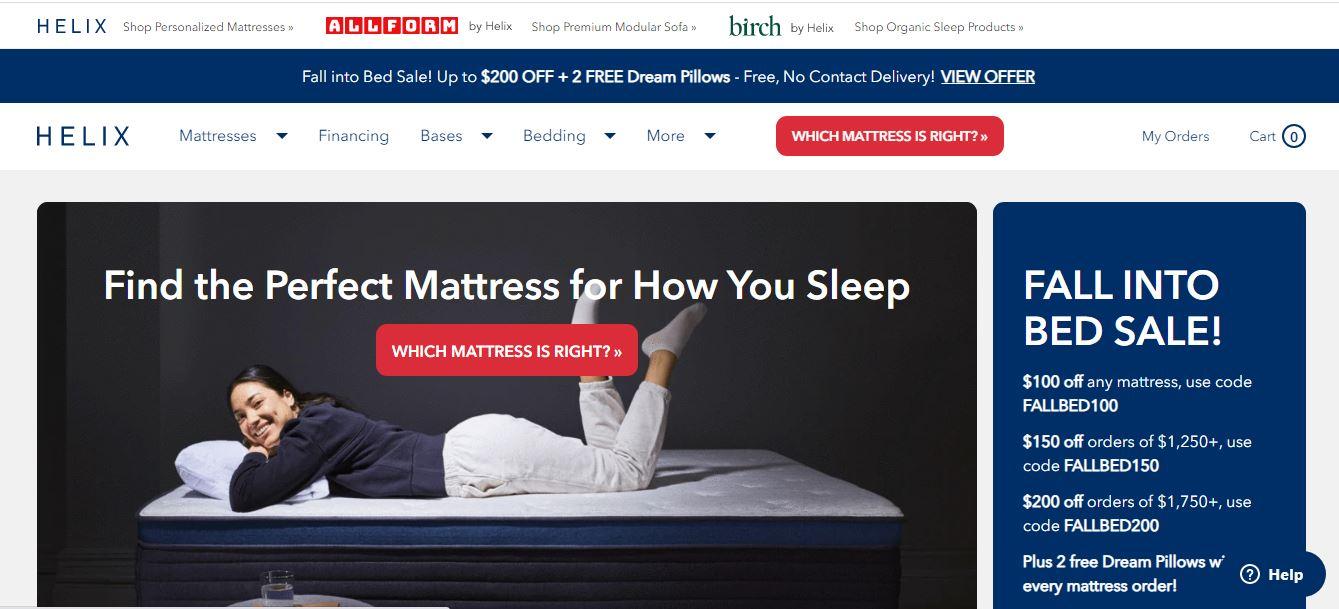 The Helix mattress brand came on the scene a few years ago. The company offers high-quality mattresses, bedding, and bed bases. Plus, it is a successful online store using Shopify. And when one visits its website, they immediately notice its CTA button: 'WHICH MATTRESS IS RIGHT?'. Due to that, customers take a quiz, so the company knows what type of mattress is the best fit for them. As a result, Helix captures important info and creates personalized e-mail marketing campaigns.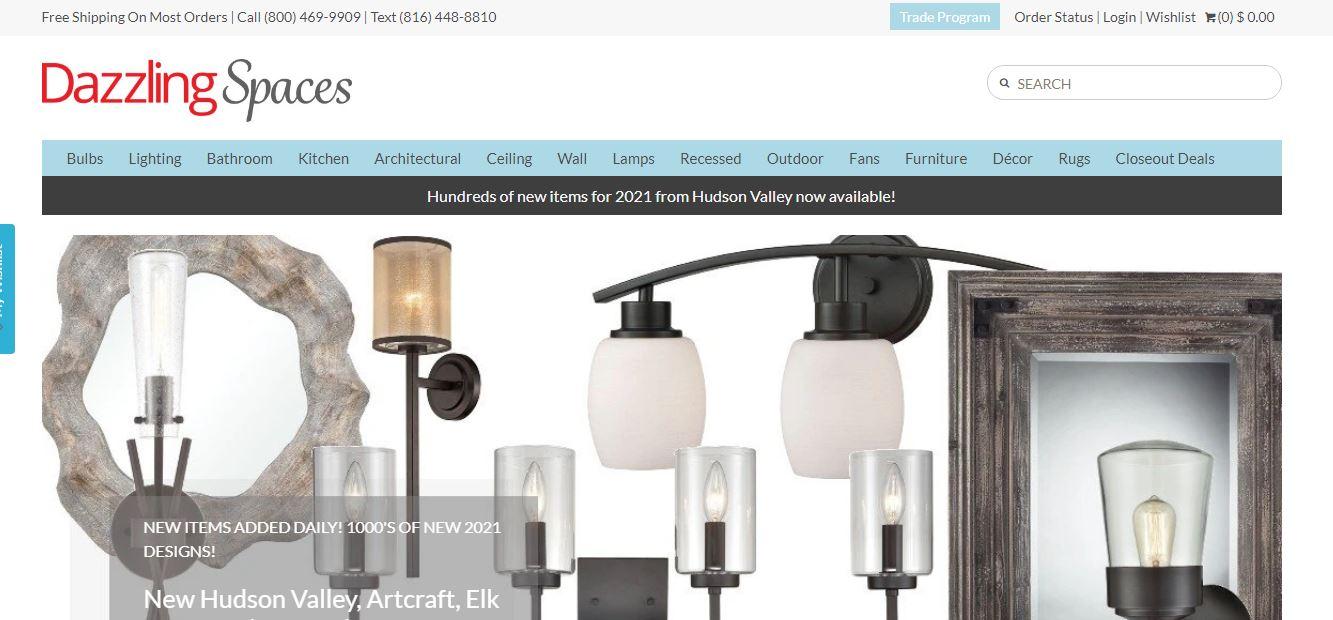 This is the go-to site for anyone looking for inspiration for their dropshipping furniture and home décor store. Part of the reason is that this is one of the biggest Shopify stores in the furniture & home décor niche, offering things like lighting, rugs, and furniture. Another reason is that the company highlights its items while giving you the menus to navigate around its pages with ease.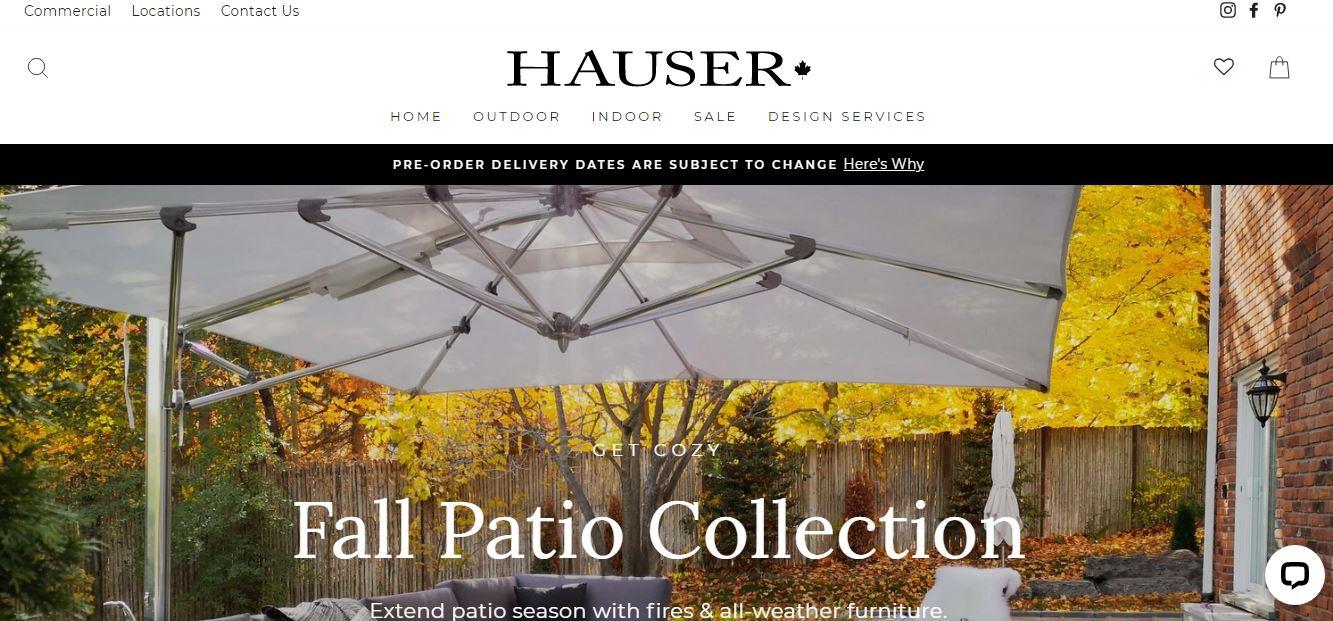 Hauser is a Canada-based business, which has been creating beautiful and functional home décor collections since 1949. Not only does this Shopify store offer premium quality home décor pieces, but it also has an award-winning website design with breathtaking images and captivating CTA buttons.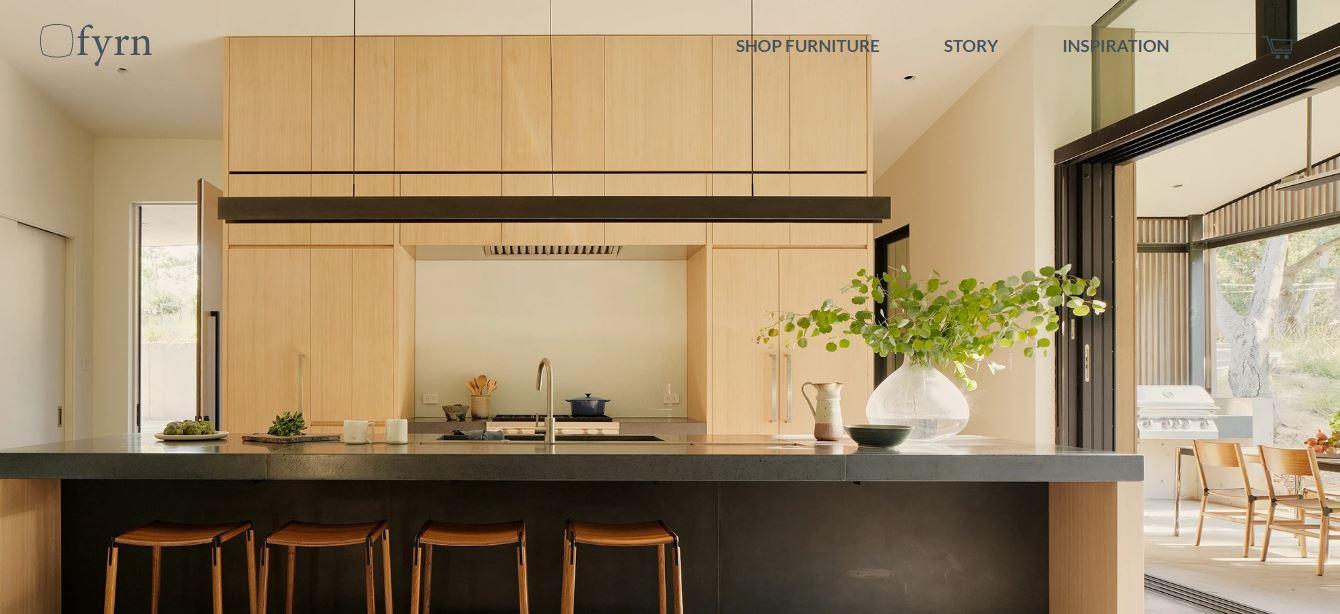 As a century-old furniture manufacturer, Fyrn strives to create top-notch products that can stand the test of time. Although the word Fyrn means "ancient", the branding itself is quite modern. In fact, it's reflected in the sleek and stylish design of Fyrn's website. And you, as a new Shopify dropshipping store owner, might have a lot to learn from this company.
The biggest Shopify stores: Category – Outdoors & Tactical Gear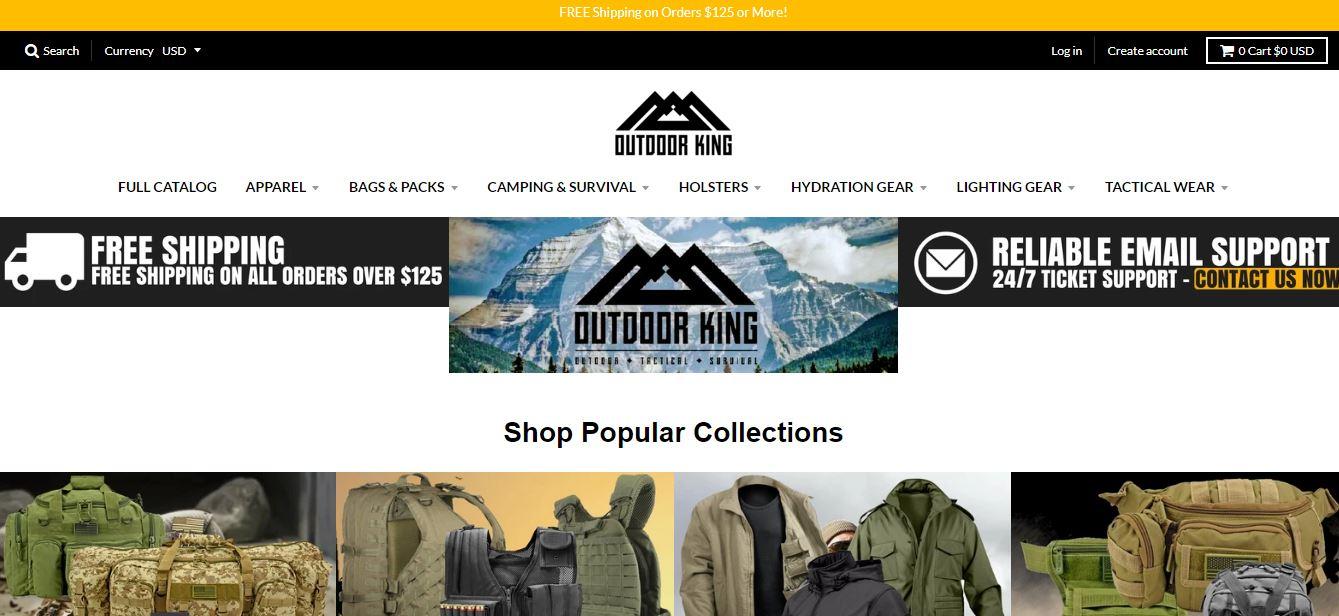 Outdoor King is one of the companies using Shopify and specializing in outdoor, survival, and recreational gear. Its website is a treasure trove for outdoor adventurists – apparel, bags & packs, camping & survival gear and tools, and much more.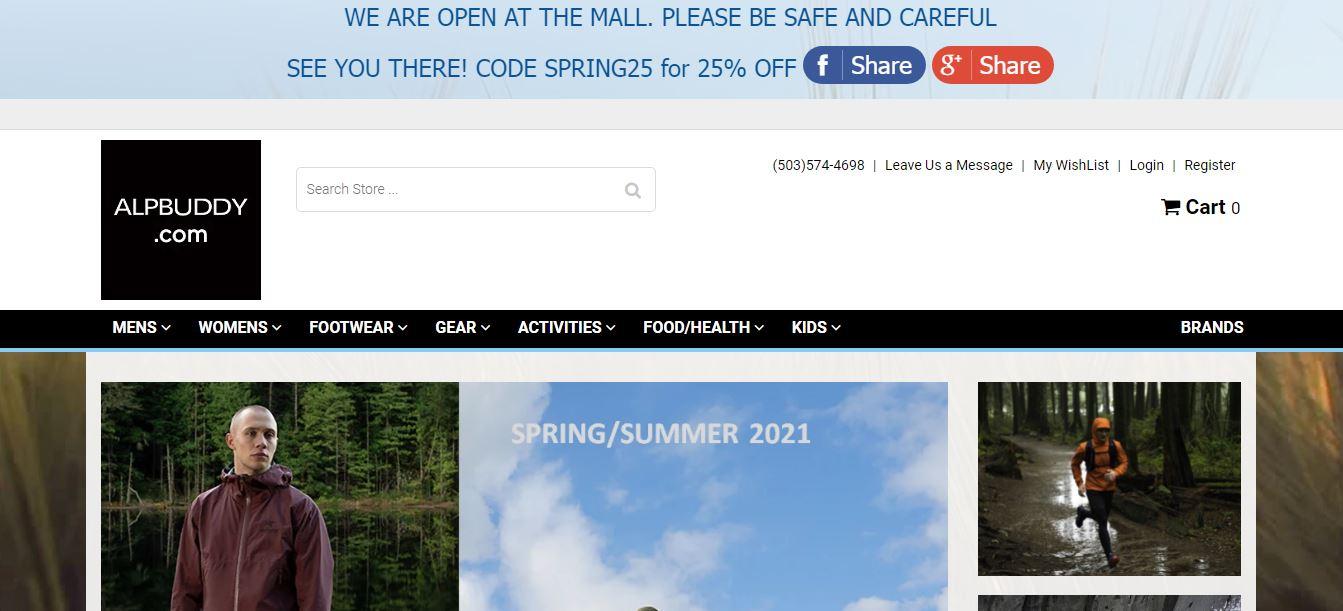 This is another great Shopify store for those who are enjoying the great outdoors. And it is one of the biggest Shopify stores for outdoor gear and clothing, based in the USA. At ALP BUDDY, they are aware that not all customers will purchase their quality items to actually hike the snow-capped peaks in the Alps. But they are pretty confident that their customers will explore the great outdoors near them using their products.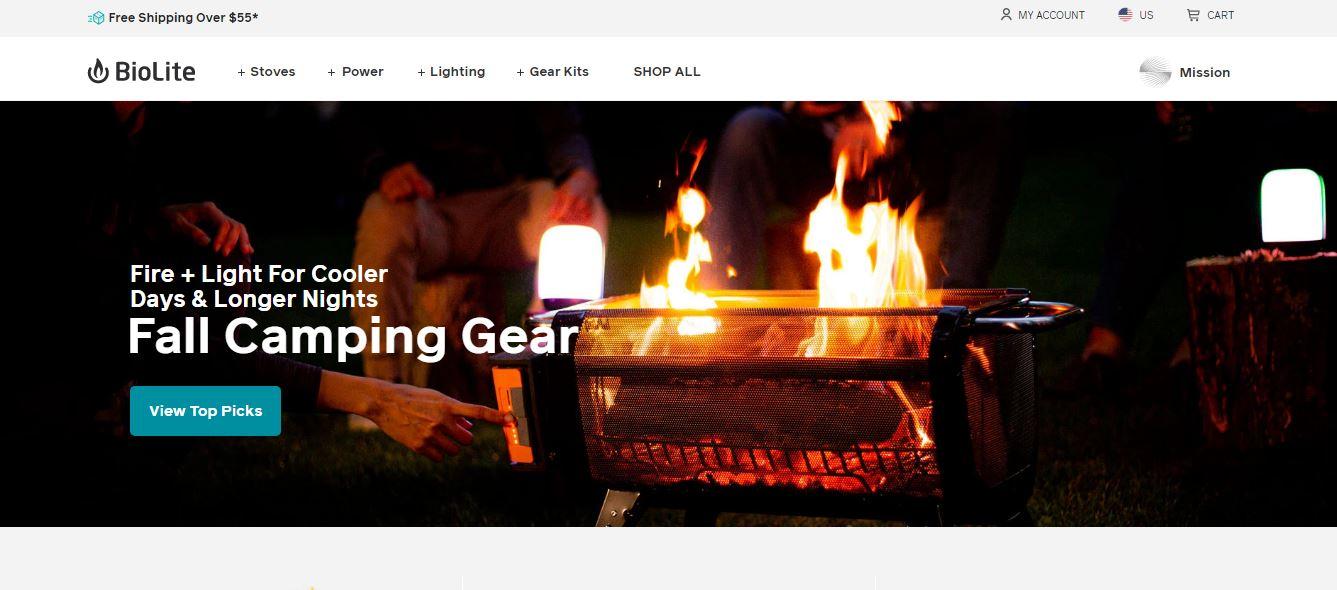 Popular science and technology publications like Popular Science and National Geographic have raved about this company's fascinating and revolutionary thermoelectric items. Namely, the items offered by BioLite let campers use smokeless fire for heating, cooking, and even charging their phones. And BioLite is among the top Shopify stores thanks to the Klaviyo e-mail marketing app.
The biggest Shopify stores: Category – General
47. TrendyGoods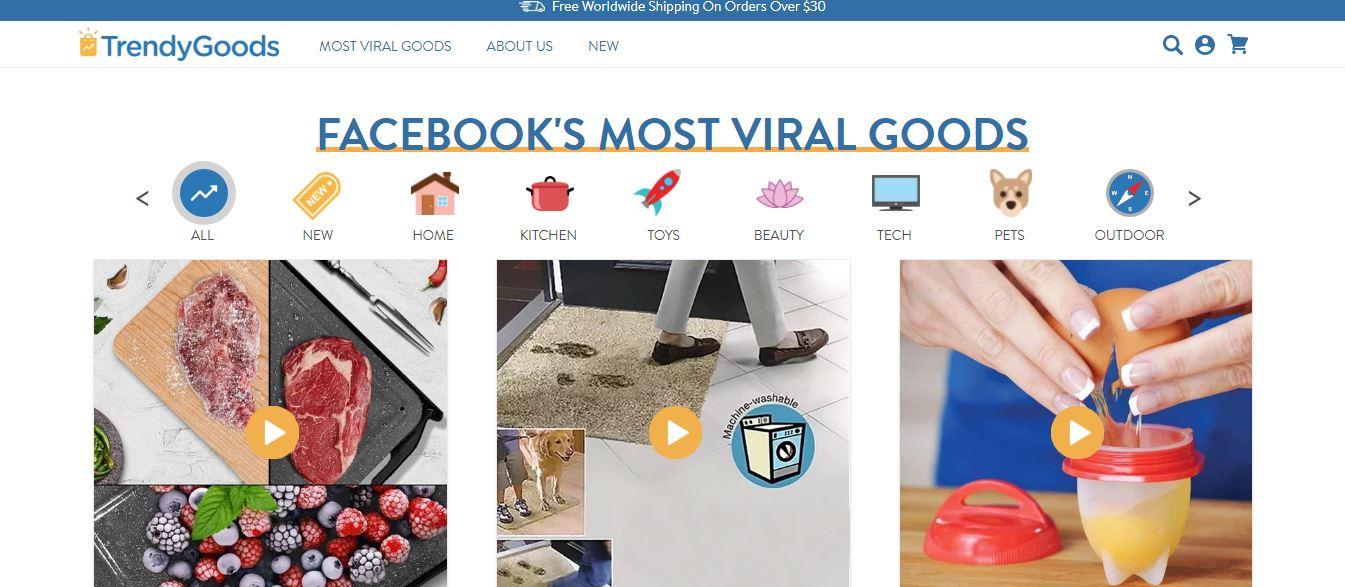 Based in California, the USA, TrendyGoods is a general dropshipping store with products across multiple categories, including home, kitchen, beauty, toys, etc. Not only does this store have a fresh and clean look and feel, but it also knows how to encourage its customers to make a purchase. That's to say, all items at TrendyGoods are proven winners from different categories.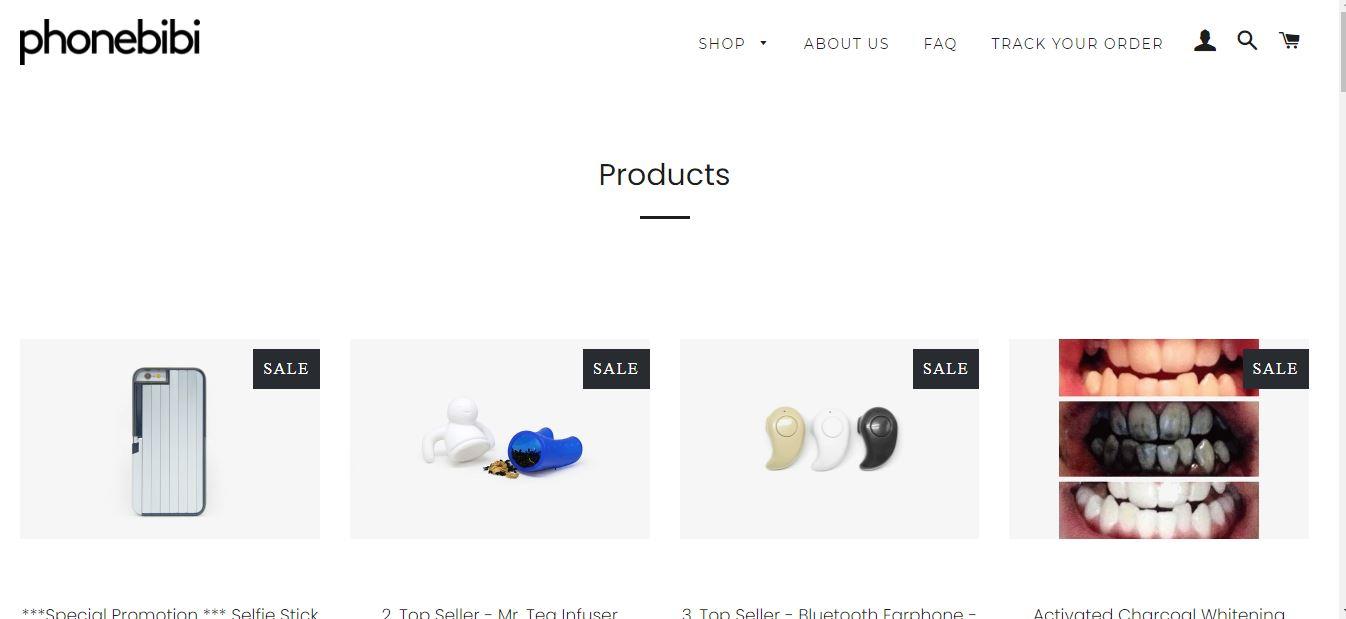 At first sight, Phonebibi looks like a dropshipping store specializing in electronics. But in reality, it is one of the companies using Shopify and selling a variety of trendy products. In addition, its product pages emphasize trust badges to increase customer trust. And its product information is clean and to the point – as it needs to be.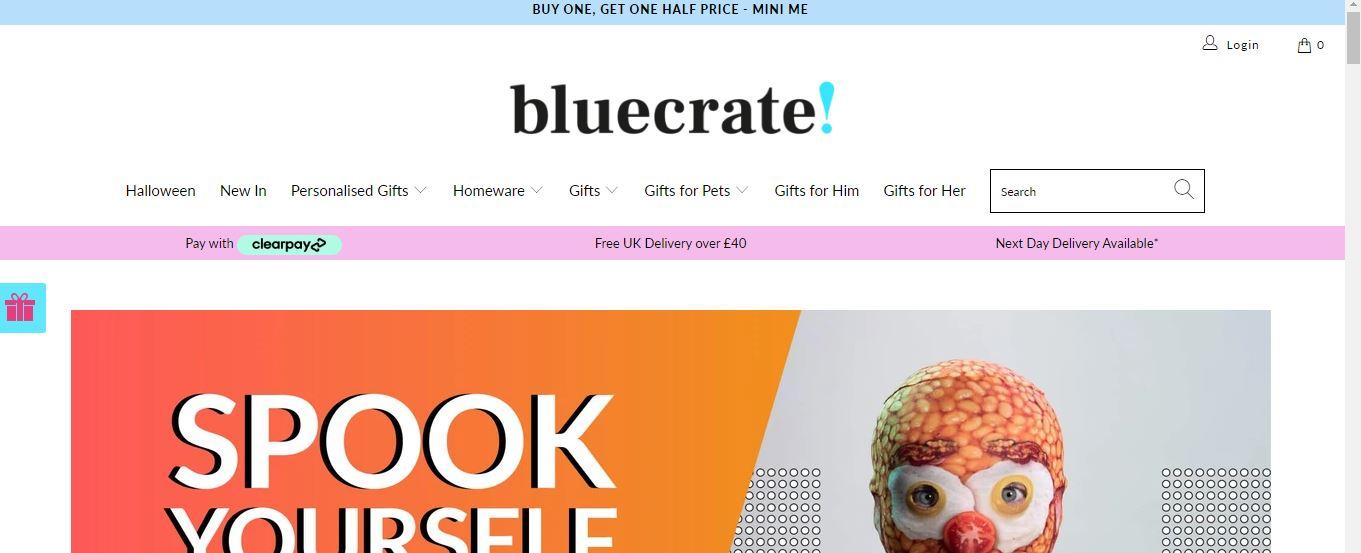 In the beginning, the company was a typical general dropshipping store using Shopify. However, today, Bluecrate is more focused on personalized gifts. But how can you, as a new dropshipping store owner, take inspiration from this Shopify store? Well, you can do so if you take a look at its unique product images and Facebook advertisement videos.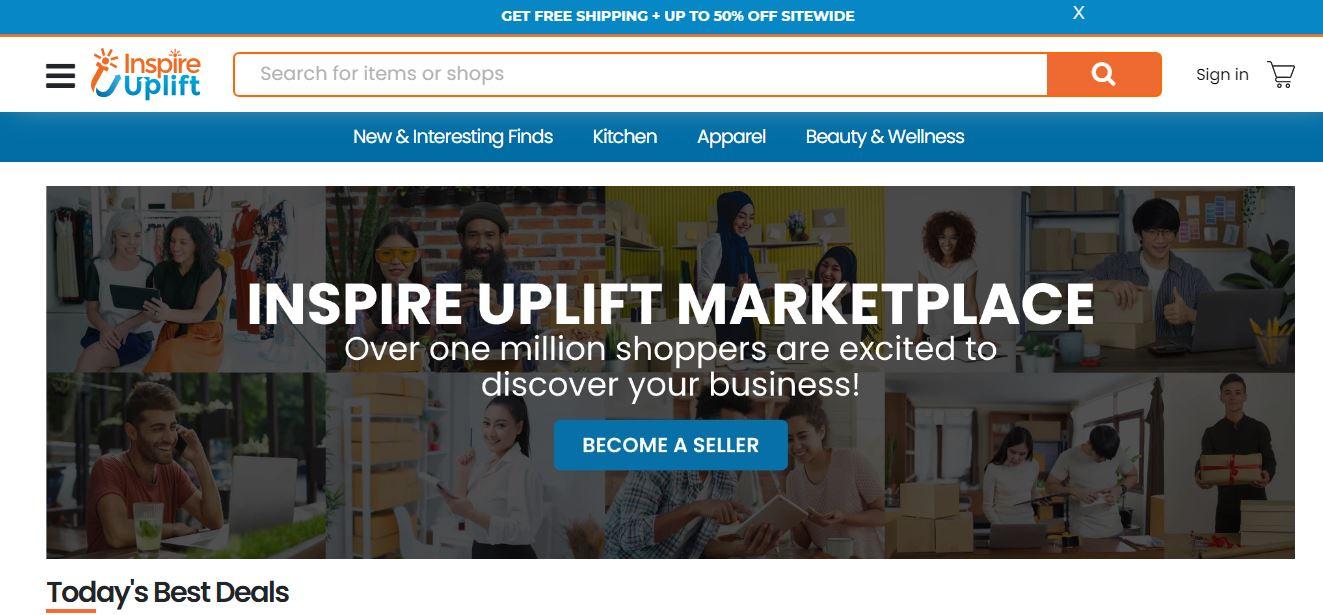 The aim of Inspire Uplift is to spread happiness, joy, and inspiration around the world. So, the company offers a wide assortment of fun, inspiring and innovative items at affordable prices. And its "About Us" page is all about inspiration. Just check it out!
Find winning dropshipping products & spy on your competitors
Minea analyses all online advertising to help you find the best products to launch, and the best creatives in your niche in just a few clicks.
Use coupon: DROPSHIPPING30 and get a 30% discount
💡Try Minea For Free
Conclusion
Are you on a mission to quench your insatiable thirst for inspiration? We hope you find some of these biggest Shopify stores inspirational.
As a bonus, you can check the best Shopify Dropshipping Apps and the Ultimate App Buyer's Guide to launch and/or scale your dropshipping store.
If you are a complete beginner, check our breakthrough Shopify Pricing Plans & Costs.
Last but not least, we created a resource page worth bookmarking: check our Store Reviews – from professional for professionals.