The 8 Most Profitable Online Marketplaces To Sell Products Online
by
Aleksandra -
Aleksandra teaches marketing and management at various levels in High School. She writes about marketing, the economics and logistics of the dropshipping business and ecommerce in general.
Chief of Content Marketing
What's the whole point of this article? Why would you need this online marketplace list? Most people deciding to shop for things online, mostly tend to do it online.
More importantly, by the end of 2021, global retail e-commerce sales will reach almost $5 trillion. If you plan on dropshipping sometime this or next year, chances are you can earn a lot.
It won't be easy because the competition is high, no matter what you choose to sell.
However, with the right guidance, dropshipping supplier, and a plan in mind, it's a very realistic option.
Join the only community and resource hub you'll ever need to succeed with dropshipping
Find winning dropshipping products, learn marketing, download templates and engage with real dropshippers
Never pay for a "guru's" course again. See why 4543+ dropshippers joined us this year!
💡Try DSCOM Hub Now
How to choose an online marketplace that's right for you?
While reading this article, you will find tons of useful information on every online marketplace.
It will help you get a better picture of its possibilities, among other things.
Find out how much you need to spend, what features to use, and if it suits your needs.
Check now: The ultimate list with the best products to sell online.
Most importantly, learn if any of these online marketplaces is right for your business.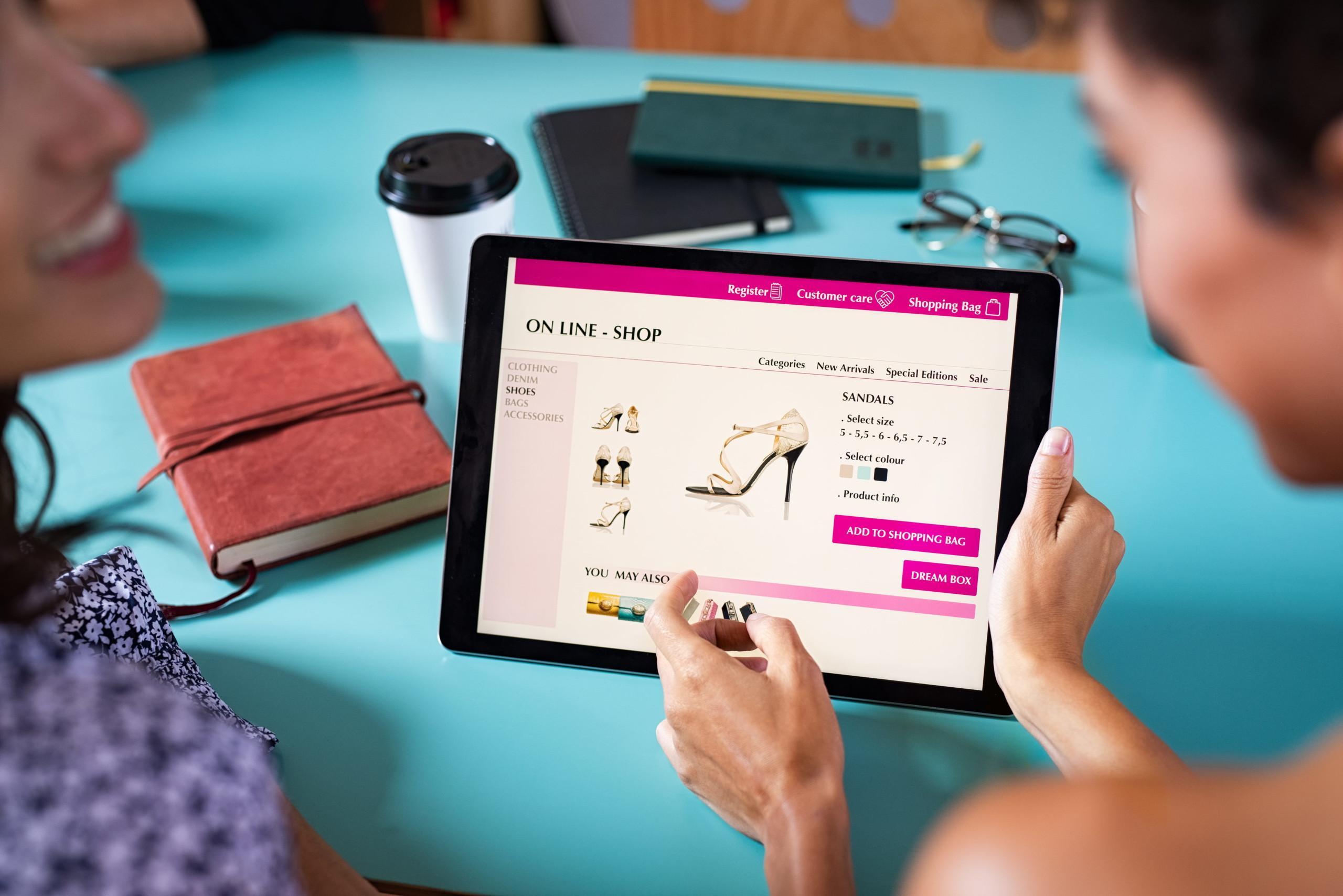 Marketplace size: 936 million
Subscription fees: Free/Paid
One of the biggest and oldest online marketplaces, eBay helps sellers promote their products in a fast manner. As a matter of fact, they've been doing it since 1995.
How do they do it? It's simple, really, when you've got over 110 million unique visitors coming to your site every month.
Although they exist, you don't need to subscribe to any plans on eBay, it's free to use. However, they charge certain selling fees for each order.
For example, if you're selling a product which price doesn't exceed $50, they will charge you 9%. Percentage fees increase with pricing, which is good to know.
If your agreed profit margins exceed at least 20-50%, even with these fees, you can still make tons of profits on eBay.
Still, if you're a medium to a large reseller, you can subscribe to various monthly plans for extra features. Basic plans will cost you $13.50/month and upwards.
Moreover, dropshipping using this online marketplace will get you tons of other opportunities, such as running promotions and printing your own shipping labels.
The ultimate feature consists of product insights. You can see how well your product ranks, defective orders, order tracking, etc.
---
Marketplace size: 2.5 billion
Subscription fees: Paid
Amazon is, by far, the largest U.S. and globally present of all online marketplaces.
They are known for being strict with product guidelines and policies and give equal opportunities to every reseller and their products. There are tons of features, for both resellers and shoppers.
It's easy to navigate through the site and they don't favor Amazon products vs. other suppliers' products.
One of the best features of this online marketplace is Fulfillment by Amazon (FBA).
Basically, it allows sellers to pick, pack, and ship a reseller's order. This feature costs $39.99/month, plus the selling fees.
👉 Check out the 20 Best Dropshipping Suppliers For Amazon In 2023.
---
Marketplace size: 358 million
Subscription fees: Paid
Etsy is the best online marketplace for independent sellers. They focus on hand-crafted items, as well as one-of-a-kind products. If you're selling something you create and consider it valuable, this is the place for you.
Etsy gives equal opportunities to every talented individual crafting products from home or having a small company. There are tons of profits to be made in this marketplace if you have a great idea and a creative mind.
As hard as it sounds to get your business to be seen, Etsy can assist with promoted listings on their site, as well as feature your products in Google Shopping.
Alternatively, if your existing customers would like to purchase more of your amazing products, you can ask them to subscribe to your newsletters and send them weekly updates on new and upcoming products.
They charge for product listings, which costs resellers $0.20 per item. Other transactions and processing fees aren't included in the total costs and vary depending on the product.
Overall, it's perfect to promote one's store, crafted exclusively by private individuals.
You are allowed to create your own store and showcase all your products elsewhere, for more potential profits.
BONUS: Here's the complete overview of selling on Amazon Handmade vs Etsy marketplace.
---
Market size: 154 million
Subscription fees: Free/Paid
If you're thinking of selling in the largest, of all online marketplaces in South America, then Mercado Libre is the place to be.
The continent is vast and has a total population of over 420 million people, with a limited number of resellers currently taking over the profits.
Most of the countries speak Spanish and Portuguese, so knowing any of these languages is definitely a plus. keep in mind, though, the site is based in Argentina, so you'll need to use Google Translate or at least know how to write basic Spanish, to be able to set up shop.
What can you sell on MercadoLibre? The most popular categories include electronics and smartphones. Other categories, such as clothing, automobile parts, toys, and home furniture, are also profitable.
For orders over $2500, free shipping is provided by MercadoLibre.
Now that you're acquainted with Mercado Libre, let's talk about fees. Handling fees cost 2% of the total transactions, and commission fees stand at exactly 16%, no matter which products you're selling.
Upon reaching the level 3 seller, you'll get access to exclusive discounts and receive 20% off on all shipments.
In truth, these fees are perhaps a bit higher, compared to Amazon and eBay, but the market opportunities are much larger, so this counts as an advantage.
---
Market size: 28 million
Subscription fees: Free
Here's yet another on our online marketplace list, Newegg. Founded in 2001, it serves primarily visitors coming from the U.S. and Canada. In short, it's the largest online marketplace for all sorts of electronics.
Every tech and gadget enthusiast will come to buy something at least once a year.
To help you sell faster, they've got more than 350.000 verified business customers, constantly looking to buy, sell, and trade electronics.
As for fees and rates, it's completely free to sign up and cancel anytime, and they won't charge you anything if you don't make any sales throughout the month.
There are, however, commission fees by category, which you can have a look at. It's easy to register, list products, and start selling. There's a user-friendly dashboard to help manage all orders on Newegg.
This isn't all you get, because if you plan on becoming big on Newegg, they will offer you customized strategies. Moreover, their sales team will find buyers who want to buy your products.
What can you sell via Newegg? Start with computer parts, PC components, laptops, LED TVs, software, car electronics, networking, toys and gadgets, and much more.
Looking at this online marketplace from a neutral perspective, you'll see how drones are valued at an average of $200, which means there are opportunities for good profits to be made.
Most importantly, resellers can get paid on a weekly basis, providing a need for flexibility in finances, to be able to invest more money in reselling and advertising.
---
Market size: 1.1 million
Subscription fees: Free
With the e-commerce industry growing up and expanding fast, new innovations will always exist. Such is the case with Cratejoy. What do they sell?
Check one of the best product research tools – Sell The Trend Review.
Just as the name suggests, they sell subscription boxes filled with all kinds of assorted products. This market is brand new and allows online entrepreneurs to discover its full potential, so all resellers are welcome.
There are two different subscription plans available. The first one enables resellers to try themselves on the marketplace, without any monthly costs, where only transaction fees apply.
Over 4 million people will have a look (or stop at) your subscription boxes, where over 40.000 people will make sales.
On the other hand, if you're more serious about it, you can own your own custom responsive website, with tons of helpful features.
This plan will cost you $39/month plus transaction fees. As for other fees, there aren't any, you just pay 11.25% per transaction to Cratejoy.
Let's talk more about what you can sell, and how much you can potentially earn. Think of Cratejoy as selling box subscriptions, where users get to receive their favorite things every once in a while.
From beauty products and gaming subscription boxes, to gift boxes for pets, men and women, books, food, and everything else you can think of.
People are slowly becoming subscription box fanatics, buying multiple products at once, wrapped up in a nice box. This is the perfect opportunity to show your skills and beat your competition.
---
Market size: 424 million
Subscription fees: Free
Walmart isn't what it used to be. Even they've learned to adapt to the new world, which mostly consists of online interactions.
Walmart not only offers you to shop for groceries online, but they've most recently decided to create a large marketplace, enough to compete with Amazon and eBay.
On the upside, it seems to be working, because over 400 million people visit it every month.
What can you sell at Walmart? As an approved Walmart seller, you are able to add tons of items, fulfill orders, and pay for nothing but referral fees, to Walmart.
You need to complete the signup process, get approved, sign a Retailer Agreement with any of the online Walmart staff, and start. Of course, you'll need to connect a payment method where you can receive your profits.
Perfectly suited for the U.S. market, shipping usually takes no more than a few days, with FedEx Advantage available as a 'quick-to-deliver' option.
Marketing programs are at your disposal, in the form of sponsored products, etc. Something similar to Amazon's FBA, Walmart offers a similar service, called Walmart Fulfillment Services, or WFS.
You can also find tons of resources on their site, to help you sell better and with ease. Unlike Amazon, Walmart won't charge you any subscription fees.
However, the referral fees vary between 6-20%, depending on the product category. Walmart's seller fees
---
Market size: 489 million
Subscription fees: Free
AliExpress is among the top 3 online marketplaces right now. Available in over 200 countries, it serves over 150 million customers each month.
In addition, their customer supports speaks over 18 languages, and you can receive payments with any of the 38 payment gateways available on-site.
There's no need to explain what you can sell on AliExpress. Here's one list of 20 trending product ideas you can sell in 2022.
Dropshippers sell literally all sorts of products, from electronics and apparel to car accessories and various service subscriptions.
As for profits and earnings, you'll have to determine it by yourself.
You'll get full support from the platform's analytics, to check how your customers behave and react to your products, and determine which ones sell best.
Wondering how Dropshipping Without AliExpress Works? Find out the best Aliexpress Alternatives.
If you're looking to find suppliers only, we've compiled a huge list of the 100 best wholesale dropshipping suppliers for you.