CJ Wholesale: Sourcing From the Best Manufacturers – Is It Worth It?
by
Martin -
Martin is an agency owner and SaaS projects maker. His work is featured in the leading ecommerce brands, magazines and podcasts. Talks about Marketing, Business Development, and Growth Hacking!
CO-founder at Dropshipping.com
If you've been digging around the e-Commerce world for a while, chances are that you've already stumbled upon the name CJ Dropshipping or CJ Wholesale.
If you don't know exactly what it is, it's a fulfillment service that helps e-Commerce businesses ship their products.
But, have you heard of CJ's wholesale program called Dropshipping 2.0? This is exactly what we're going to dive into here. CJ's Wholesale program provides a staggering number of beneficial and reliable services with faster worldwide shipping.
You're probably asking yourself, "what's so special about CJ Wholesale?" Well, there are plenty of special perks that come with their Wholesale program, perks that are definitely worth investigating more into.
If you feel the same, then let's dive in deeper and find out just about everything that comes with CJ Wholesale.
What Is CJ Wholesale?
If you've been struggling to start, scale, or brand your business, then trying out CJ's Wholesale services may be exactly what you need to finally start making progress.
Before all else, CJ Wholesale helps small businesses with finding products, warehouses, and product manufacturers without any hassle.
What makes them kind of unique and special in the e-commerce industry is the vast number of services they offer and the fast and reliable shipping in the USA, Europe, and China.
They basically take care of everything for you. From product sourcing to branding your service and products, to scaling, shipping, warehousing, quality inspection, and so much more.
But, this isn't where their services stop. Not even close!
Lifetime deal: Get all-access to everything on Dropshipping.com
Access all DSCOM features, resources, courses, live workshops, discounts, winning products, weekly deep dives, directories and all future updates under all-in-one dropshipping HUB.
DROPSHIPPING IS A REAL BUSINESS, DON'T DO IT ALONE. 4553 MEMBERS ALREADY JOINED. YOU CAN PAY OFF YOUR SMALL INVESTMENT WITH JUST 2 SALES ON YOUR STORE.
Grab the deal before it's gone
CJ Wholesale Services
Let's check out some of the most important and beneficial services that they offer.
Product Sourcing & Fulfillment
One of the biggest challenges in e-commerce, especially for beginners and smaller businesses is finding the right product, the right supplier, and the right warehouses if you want faster shipping.
Well, with CJ Wholesale, you get expert help with these tasks. They have dedicated agents that help you through the entire process. From the initial integration of your store to branding, scaling, and so on.
Furthermore, order fulfillment can also be automated by using CJ's Wholesale services. This can save you a huge chunk of time to focus on scaling your business even further.
Fast Worldwide Shipping
In e-commerce, having fast shipping is crucial but shipping worldwide is just as important.
Working with different suppliers via different platforms forces you to ensure that they all offer both fast and worldwide shipping. This can be an extremely time-consuming task.
With CJ Wholesale, you don't have to worry about any of this. They only work with suppliers that meet both of these requirements.
So, how does CJ Wholesale ensure both fast and worldwide shipping?
The answer lies in their warehouse locations. Their ever-expanding list of warehouses includes several in China, the USA, and Europe.
So, for example, if your product is sourced from the USA and you sell it to customers in the same country, the shipping times are significantly reduced, standing at around 2-4 days.
The same goes for any other countries that have CJ Wholesale warehouses.
Quality Inspection
CJ Wholesale excels in helping everyone who joins them with the small things that matter quite a lot. This includes factory and warehouse inspections, product branding and customization, creating product samples, custom packaging, and so on.
They visit all the factories that you start working with and perform a quality inspection twice for every item.
Now that's something that can provide a great feeling for most of us, knowing that we won't get cheated by suppliers or even get our money stolen.
Branding Services
To be successful in the e-Commerce world, branding plays a huge role and should never be underestimated. This is why the fact that CJ Wholesale offers branding services is such a huge advantage.
In their list of branding services, CJ offers print-on-demand benefits that allow you to easily design, manufacture, and sell your own merchandise.
BONUS: Here you can check our ultimate TeePublic review (t-shirt print-on-demand).
Next, we have custom packaging and private labels, crucial for those who are serious about their brands and don't want their packaging to look off-putting or basic.
Then, if you want to include or review customized samples of your products, CJ Wholesale easily arranges this for you and takes care of the entire process.
And finally, one of the most priceless perks when it comes to e-Commerce – customized professional photography for all of your products. If you're still not convinced, this article by Splento explains the significant importance of professional product photography for e-commerce websites.
24/7 Dedicated Support Agent
If you have any issues regarding anything, CJ's support agents are here to fix the issue for you, 24/7.
The best part regarding their support program is that each new seller that decides to work with CJ Wholesale can get access to their personal support agent that's dedicated to helping you with any issues, regardless of whether they are technical or related to suppliers.
As a result, you won't be forced to contact the support team and wait for days to hear a reply. Instead, you get several different ways to reach your support agent and are free to contact them at any time.
In addition, CJ's support representatives are experienced in e-commerce and the entire CJ Wholesale platform.
Also, communication with your agent usually isn't a problem, as you get to choose which language you prefer speaking in.
CJ Wholesale's Partners
In the business world, choosing who to partner with is not an easy decision to make. Having said that, knowing that CJ Wholesale is partnered with industry giants such as Shopify, WooCommerce, Amazon, eBay, DHL, Payoneer, and others definitely adds a lot of value to their brand and name.
In fact, they are partnered with over 50 of the most prominent and successful companies in the world.
And, it's not just e-commerce platforms. CJ Wholesale partners with 3pl logistics providers such as FedEx, DHL, PostNL, and more.
That's still not it. On top of conducting close business with huge e-commerce brands and logistics providers, CJ Wholesale also partners with a few of the most popular sourcing plugins on the market, including Ecomhunt, Auto-DS, and more.
CJ Wholesale Pricing
Some of the most crucial services that come with CJ Wholesale are free of charge, while other add-on services that you may need come with some fees.
Let's investigate and make it absolutely clear regarding what comes free and what includes fees with CJ.
CJ Wholesale Free Services
Setup/Monthly Service Costs – With CJ, there are no setup fees or monthly service fees that you have to pay. Using their platform by itself is free.
Sourcing Requests – Requesting CJ Wholesale to source products that aren't yet in their categories is also free. They also offer expert help on how to post a sourcing request on CJ.
Product Listing – You also don't have to pay any extra fees for listing products on your online store.
Free Product Images and Videos – CJ Wholesale features some of the best and most unique product photos and videos out there. They're free and available for you to edit as well.
Product Recommendations – Having experts create reports of which products you could sell is worth being a paid service but with CJ, it's free.
CJ Products Storage – Given that it's not private inventory and only includes storage of official CJ products, then all of this will also be free, resulting in much better profit margins on those products.
Order Processing – Once you have CJ Wholesale synced with your online store, their platform will automatically process your orders and get everything ready to be shipped – free of charge.
Order Tracking – Products sourced by CJ Wholesale come with order tracking numbers that you can easily set up. Connecting your store with the CJ APP will automatically set up all tracking numbers.
CJ Product Quality Inspections – Another free benefit that's very admirable is the product quality checks on all CJ-sourced products. Other companies may have you paying big bucks for such a feature.
Access to Global Warehouses – You don't have to pay any extra fees in order to source products from every single warehouse that CJ Wholesale includes, regardless of its location.
24/7 Customer Support – Even though you won't get dedicated agents with the free plans, you still get 24/7 customer support that can prove highly beneficial.
Free Dropshipping Education Center – Finding knowledge on Dropshipping and the e-commerce industry by experts, for free is also a difficult task. Working with CJ Wholesale grants you even that, absolutely free of charge.
CJ Services That Include Fees
Private Inventory – If you want to reduce shipping times and costs, you can also purchase private inventory from CJ's suppliers. However, you will have to pay fees for such services.
Processing Fees for Products Not Existed in Their Warehouses – Products that aren't available in CJ's warehouses will include some fees.
Warehousing Fees – As expected, packing and shipping your products from their warehouses globally does come with some fees.
Increase the Sourcing Limits – It's great that you still get free sourcing, but you have to pay extra to increase the daily limits.
Branded Images and Video Shoots – To get even more customized and branded content, CJ Wholesale charges extra fees. However, their free images and videos are still unique enough to pass.
Custom Packaging – You also pay surprisingly small fees to have your packaging branded and customized by CJ. Learn the details about Branded Dropshipping.
IOSS Handling Fee – Shipments from countries outside the European Union are subject to paying VAT and customs duties. Declaring IOSS via either Store Order Amount or CJ Order Amount will request that to pay VAT on orders valued over 150 Euros.
CJ Wholesale Payment Methods
Paying for CJ Wholesale's services is as easy as it gets. By offering a wide variety of popular payment methods, they make using their service an effortless task.
Here is the full list of all available payment methods CJ Wholesale offers at this moment:
PayPal
Wire Transfer
Credit Cards
CJ Wallet
Payoneer
Payssion
WeChat Pay
Sofort
iDEAL
Boleto
CJ Wholesale Alternatives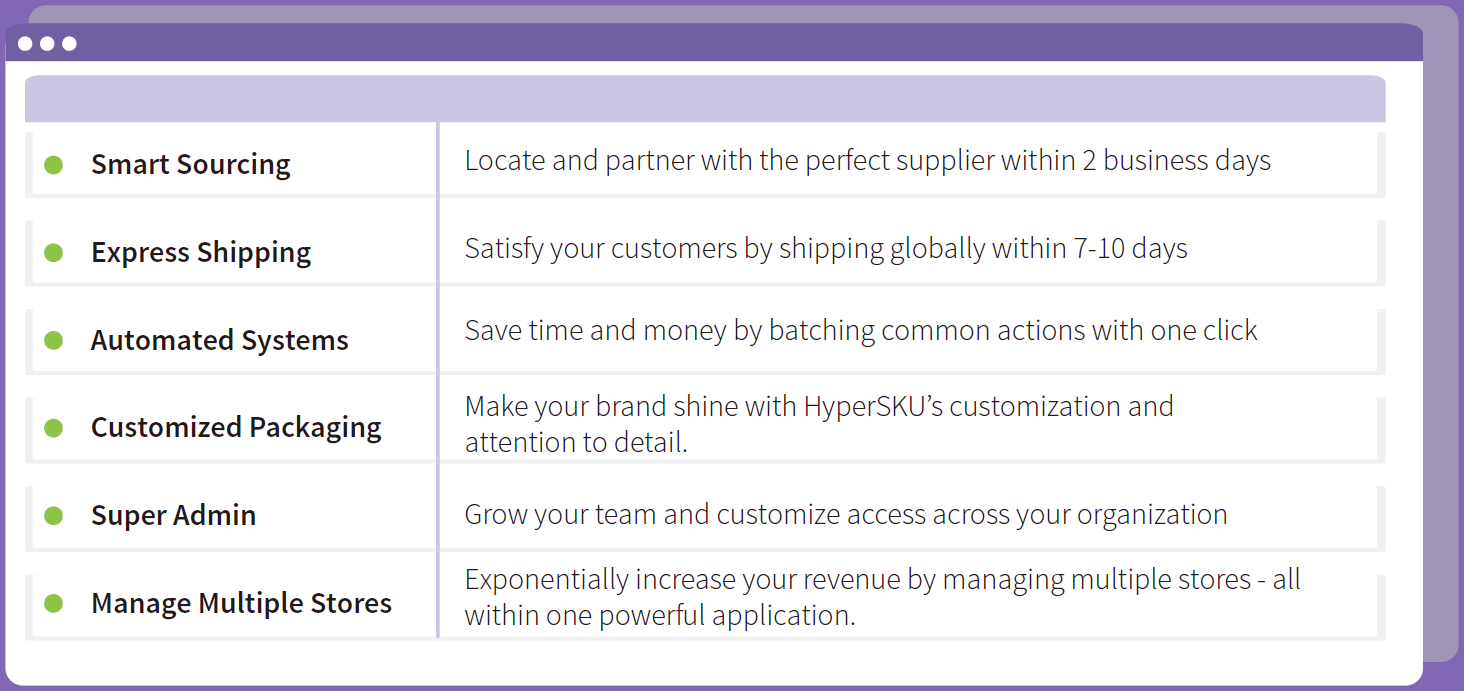 Zendrop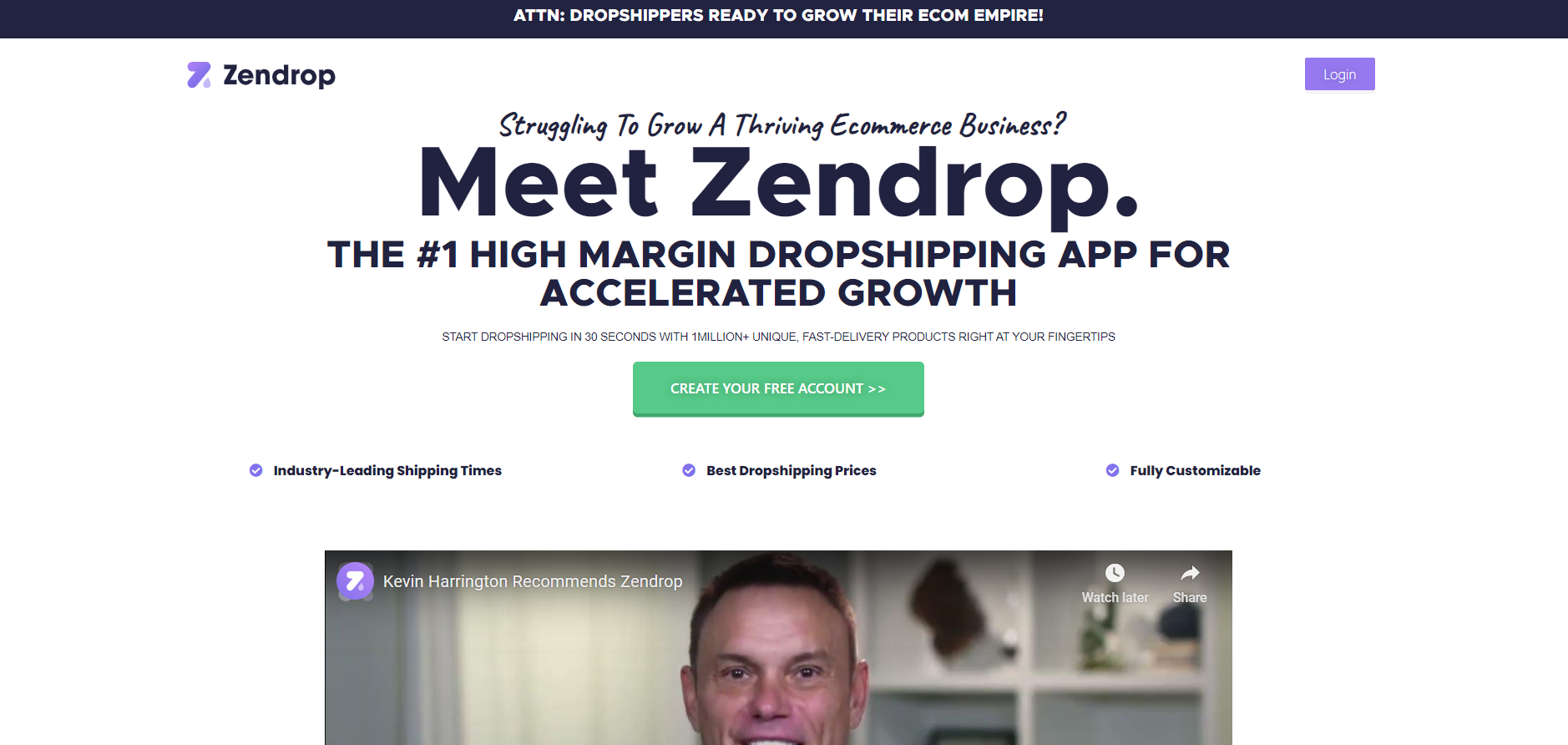 Zendrop dropshipping is a great alternative to CJ Wholesale. In fact, this dropshipping supplier offers a wide range of products for every dropshipping niche you can imagine!
Also, the app offers all the features that CJ Dropshipping does. So, you can benefit from the features like:
Product Sourcing
Inventory Management
Automated Dropshipping
Fast Shipping
Custom Packaging
Private Labeling
World-Class Support
Real-Time Analytics
Bundles and Subscription Boxes
Join the only community and resource hub you'll ever need to succeed with dropshipping
Find winning dropshipping products, learn marketing, download templates and engage with real dropshippers
Never pay for a "guru's" course again. See why 4543+ dropshippers joined us this year!
💡Try DSCOM Hub Now
Is CJ Wholesale Worth It?
So, it's time to finally answer the big question – is working with CJ Wholesale worth your time and money?
Well, based on everything we've seen here and given that CJ has served close to 500.000 sellers, it's only logical that their services are worth it. However, this can depend on what exactly you need and your overall budget for those services.
They also have close to 1000 employees who are working hard to back up all of their claims on providing high-quality services and a lot of value for each seller.
Let's not forget that all of the numbers we've mentioned here just keep on growing. This includes the number of their warehouses and warehouse locations, the number of happy sellers joining them, and the number of employees as well.
Another crucial fact we can't forget is that CJ is also partnered with over 50 of the biggest e-commerce giants.
Combining all of this, and their vast list of highly beneficial services for every seller, it's safe to say that working with CJ Wholesale is very much worth it.
BONUS: Is Dropshipping Worth It in 2023?