Are you looking for reliable dropshipping furniture suppliers? You are at the right place!
Have you heard about vidaXL dropshipping? Actually, they began as a marketplace for home and garden products and grew into a dropshipping platform.
VidaXL has now established itself as a top supplier option for ambitious dropshippers. Besides being dropshipping-friendly, vidaXL provides a diverse choice of products and numerous international warehouses.
In this article, we will guide you through an in-depth dropshippingXL review. Let's learn!
What is vidaXL dropshipping?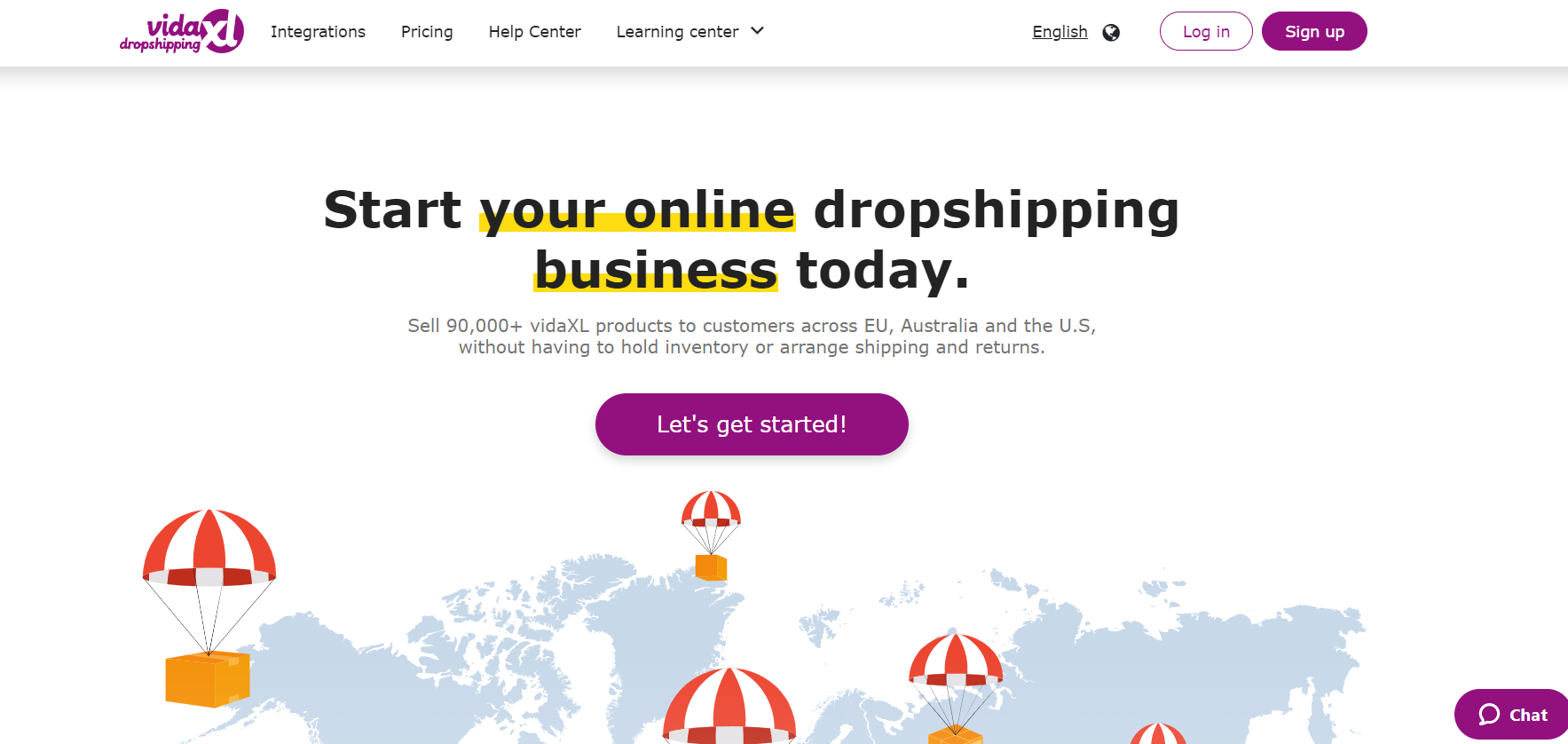 vidaXL is an online store based in Venlo, the Netherlands, that sells a huge variety of products for your home and garden. They've been around since 2006, but in 2017, they added a dropshipping platform, or dropshippingXL that's now available in more than 34 countries worldwide!
If you're looking to start your own dropshipping business in the furniture industry, vidaXL is a great supplier option.
In fact, you can find all sorts of things for your home, garden, garage, sport, children, pets, and even your business on their platform. What's more, they have 20 categories and over 100 subcategories of products, all at reasonable prices. You can even score some daily, and weekly deals on their website!
The best part about vidaXL is that they have a massive inventory of products – around 90,000 in their standard stock!
More importantly, vidaXL dropshipping lets you integrate your dropshipping store with vidaXL data such as stock levels and prices. So, that's why they offer dropshipping plugins.
However, currently, you can only get the dropshippingXL plugin for Shopify and WooCommerce.
Indeed, if you use their dropshippingXL platform, you don't have to worry about any hidden costs or shipping fees. It's all transparent and easy to understand. Now, let's dive into dropshippingXL review details!
Find your next winner in less than 5 minutes
Find your first winning dropshipping product. No credit card required. No commitment.
USE COUPON: DROPSHIPPING30 and get a 30% discount immediately
Start for €0
vidaXL Dropshipping 2023: Quick Overview
One more stop✋! For our busy dropshippers, here's a quick dropshippingXL Review.
The best
Wide range of products

High-quality products

Competitive prices

Fast and reliable shipping

Product feed with automatic syncronization

Up-to-date stock status

Excellent customer service

Good returns policy
The worst
Difficulties while installing

Can't add your brand marks to the packages
vidaXL Dropshipping 2023: Pros and Cons
Huge range of products in 20 categories and over 100 subcategories
The dropshipping platform is available in 29 countries worldwide
Product feed with automatic syncronization
Excellent customer service
Difficulties while installing
Can't add your brand marks to the packages
As with any other dropshipping platform, so does dropshippingXL has its Pros and Cons as well.
Thankfully, dropshippingXL provides excellent customer service, and if you have any problem while installing they are here to help!
Furthermore, you get high-quality products at affordable prices instead. Also, they are the ones that handle the shipping, inventory management, returns, etc.
What's next in our vidaXL review? Hmm, Let's learn how it works!👇
How Does vidaXL Dropshipping Actually Work? (Our Guide)

Now, if you want to start dropshipping with vidaXL, here are a few steps we recommend you follow.👇
➡ Step 1 – On the dropshippingXL website, click the "Sign up" button and select the country to which you want to sell. Next, fill in the registration details, including your email address, etc., and then click 'Create account'. Next, you will have to pay €30.👇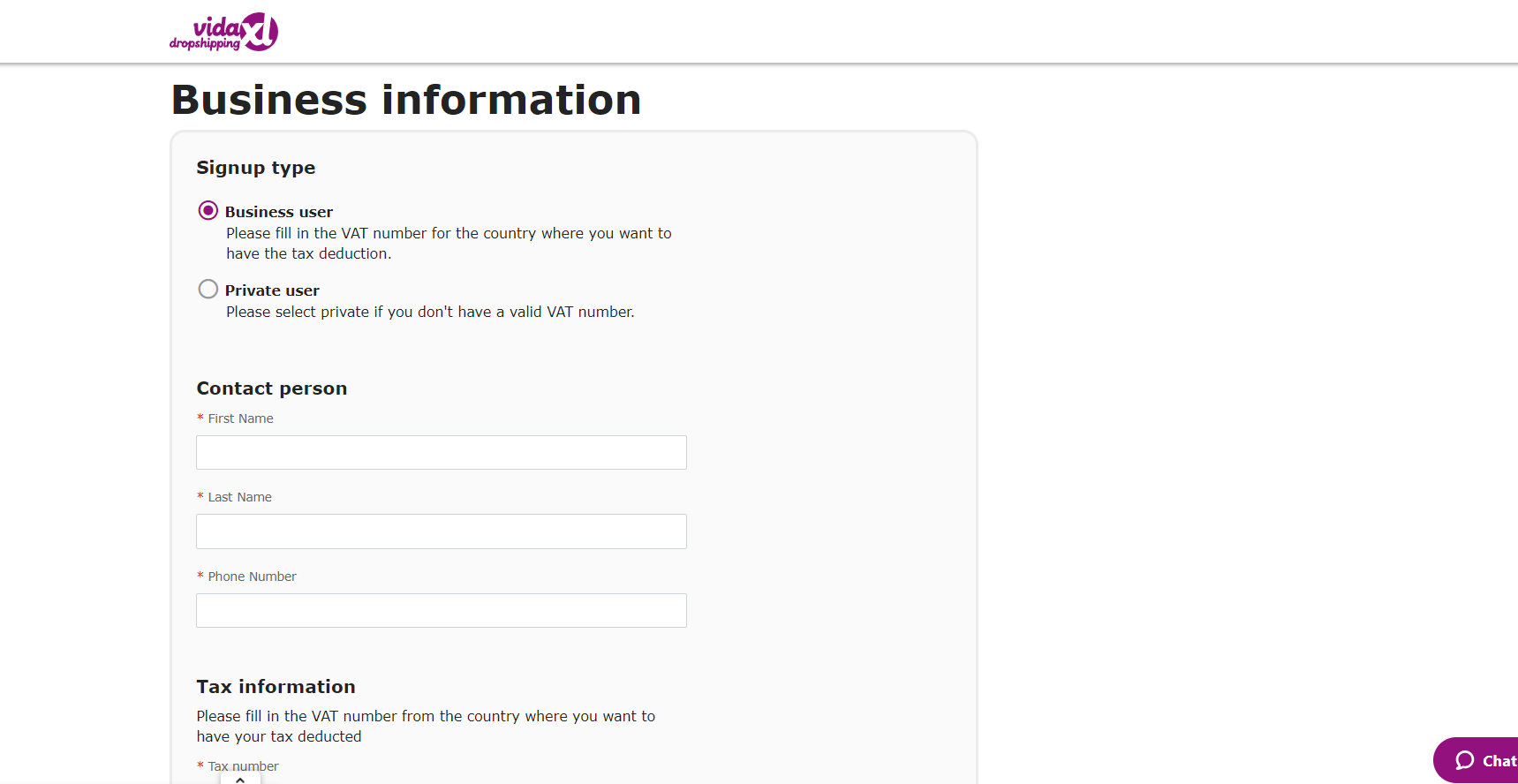 Also, keep in mind that the time to validate your account is within 2-5 business days.
➡ Step 2 – Next, you need to configure the setting of vidaXL. Here, you can choose the product pricing, and import filters like min price, max price, out-of-stock products, etc. Also, you can set the rules for existing products, like what you want to change on them. Lastly, click on the "Save" button.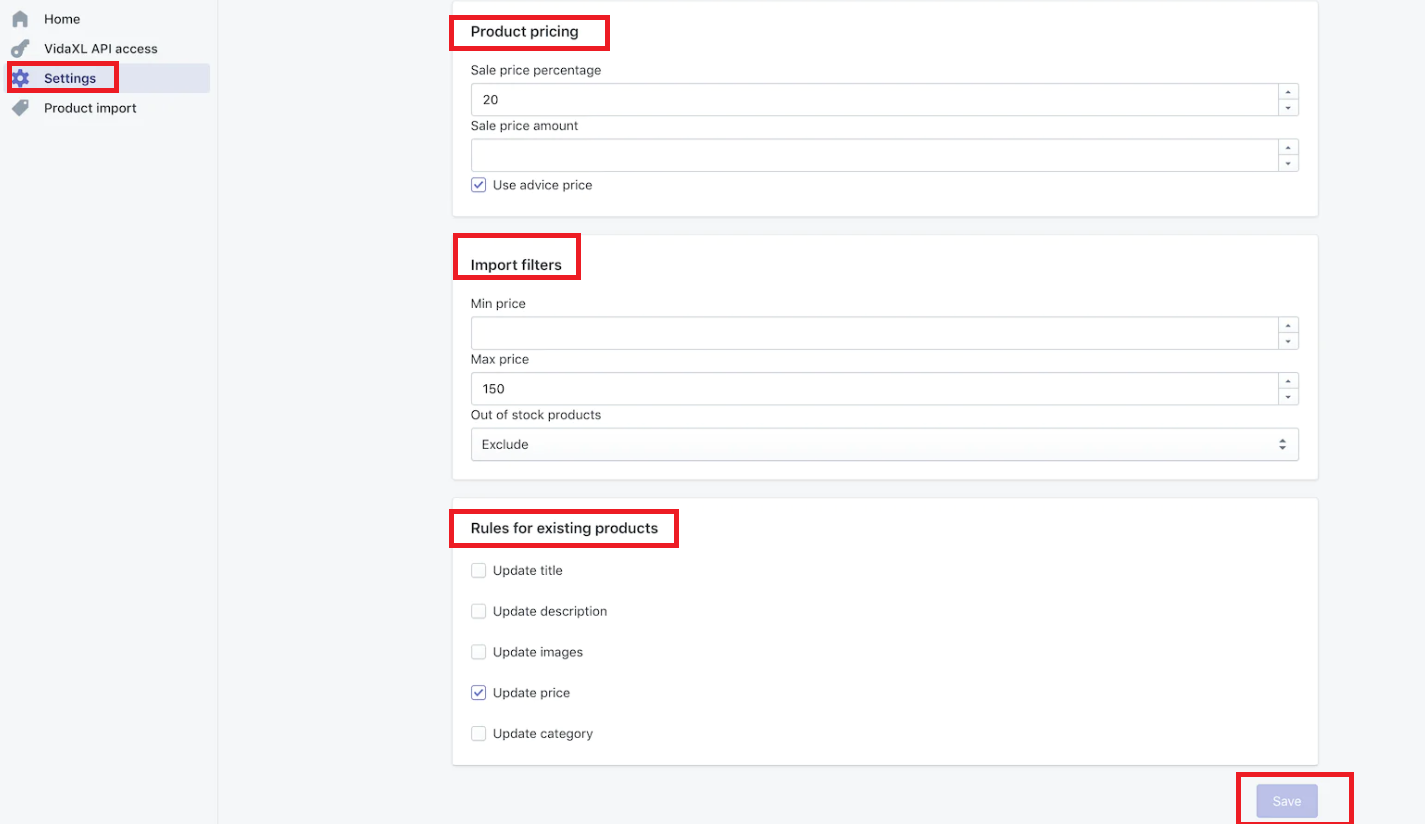 ➡ Step 3 – Next, you need to choose the products you want to sell. First, you need to select the product categories. Thus, click on the "get categories" button, and start selecting the categories you desire. Once you select your product categories, click on the "import products" button.
Next, the platform will list the imported products. Thus, you can search the products according to products vendor, tags, status, and more filters. But, once you select them, just click on the "add product" button at the right upper corner.👇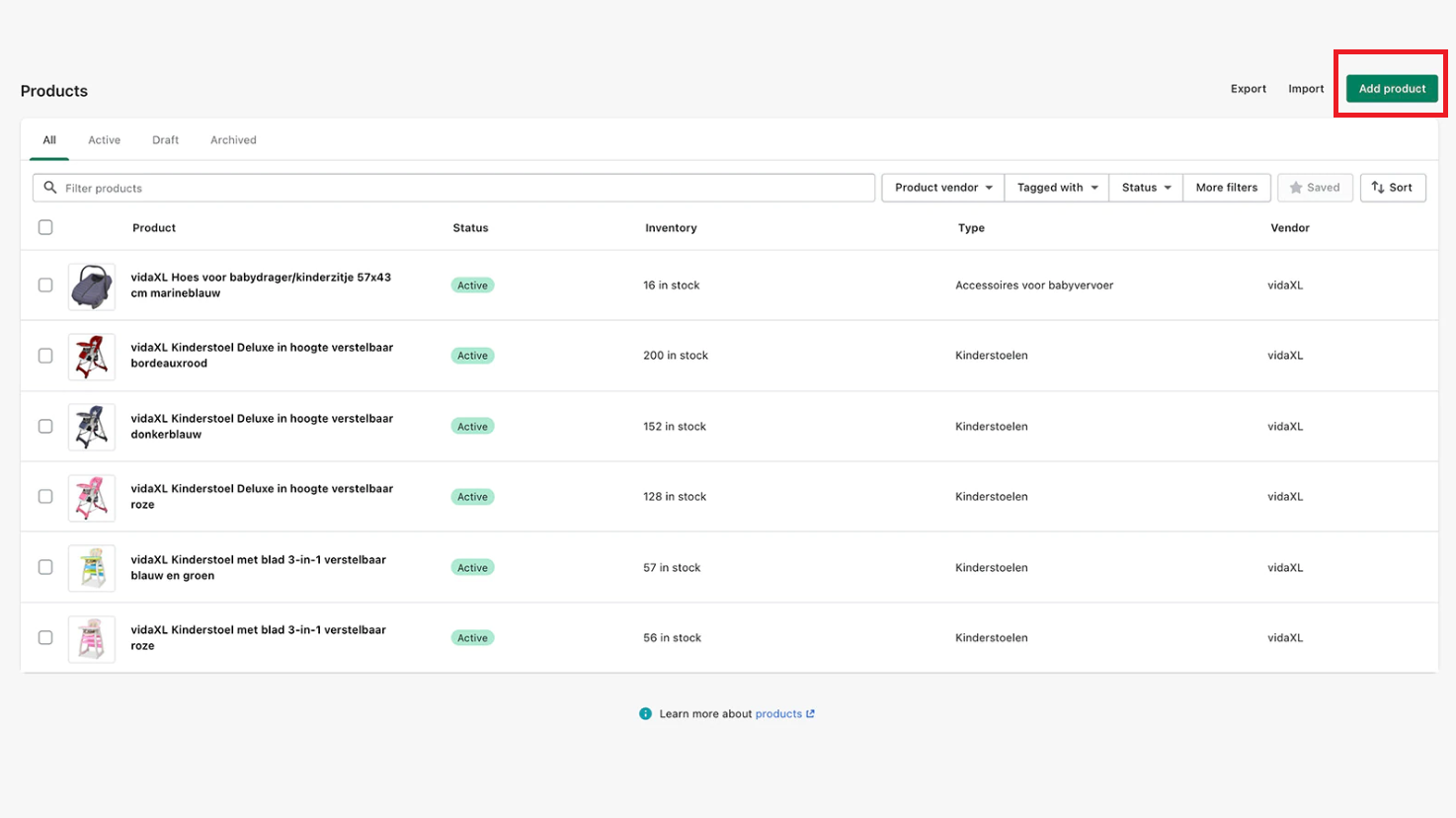 Next, you wait for customers to place an order.
➡ Step 4 – Once your customer has placed their order, you need to collect the order details and then order the product through the dropshippingXL platform.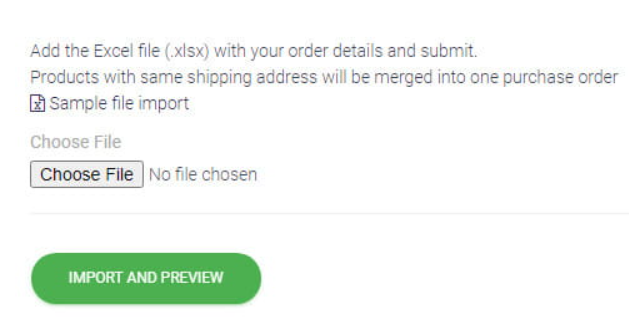 After the sale is complete, you must request that the platform transmit the order to your client. This feature is simply accessible from your account menu.
However, the process is simplified if you use a plugin. For example, when you get an order in your WooCommerce store, you can instantly send it to vidaXL. Indeed, they will mail the order directly to your customer under your name.
Also, when paired with the vidaXL WooCommerce plugin, this completely automates and manages the Dropshipping process for you.
Why Choose dropshippingXL As Your Main Furniture Supplier?
Hmm… Still in doubt why to choose dropshippingXL as your furniture supplier? Don't worry, we got 5 more reasons why in our dropshippingXL review. Let's see!👇
🔸Wide range of products
dropshippingXL offers a large variety of furniture products, ranging from sofas and chairs to tables and storage units. Also, they have an extensive selection of items to fit any style or budget.
For example, let's say that you want to dropship the dining table. If you type this keyword into their search box here's what you will get.👇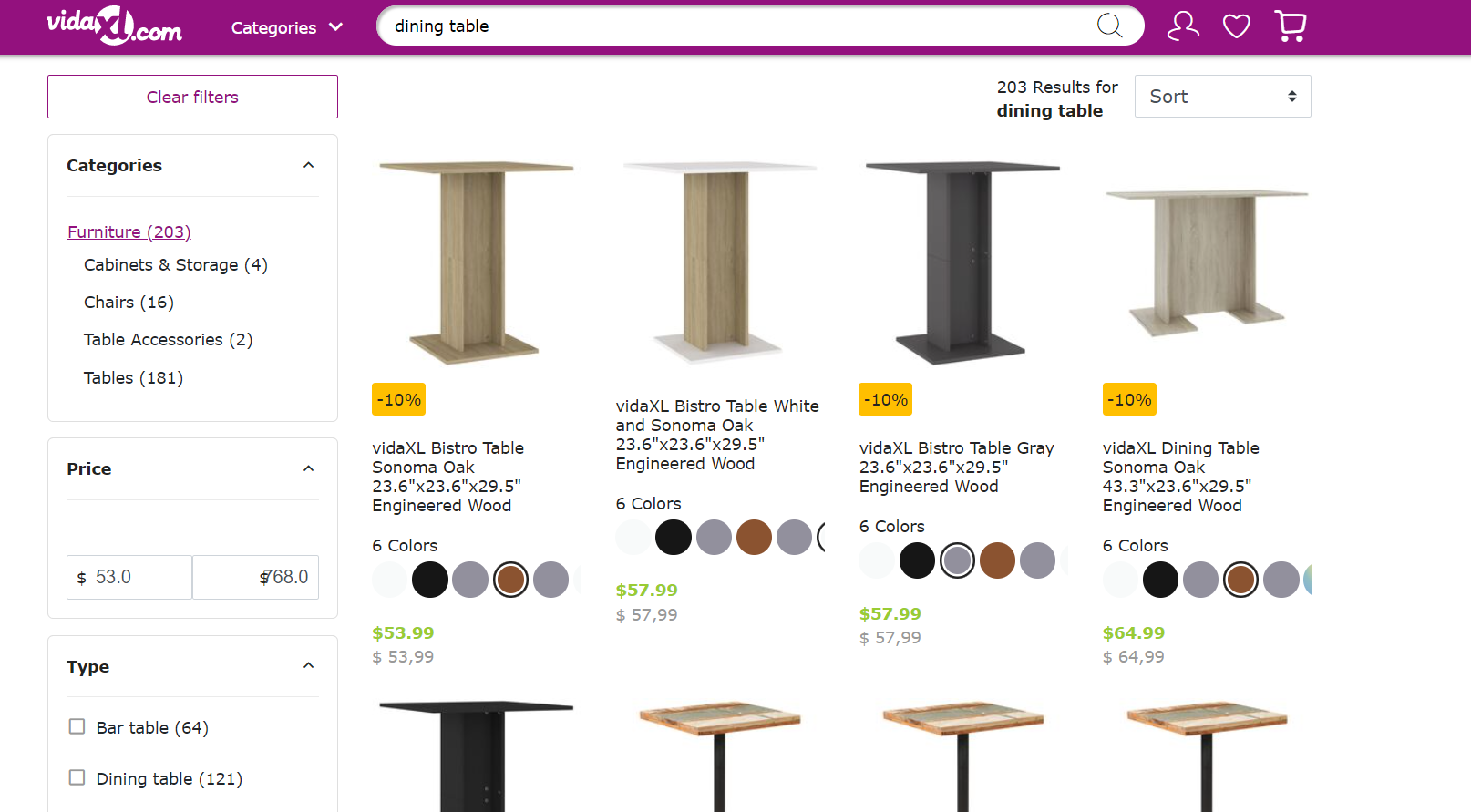 In addition, they've listed 203 different types of dining tables, and in a variety of colors. And, keep in mind that this is just about the dining table. Now, imagine the choice you would have to offer to your customers.
🔸High-quality products
Further, vidaXL is known for offering high-quality products, and its furniture selection is no exception. Thus, all products are carefully selected and meet strict quality standards.
Also, you cannot deny this fact even by looking through their product photos, and descriptions.👇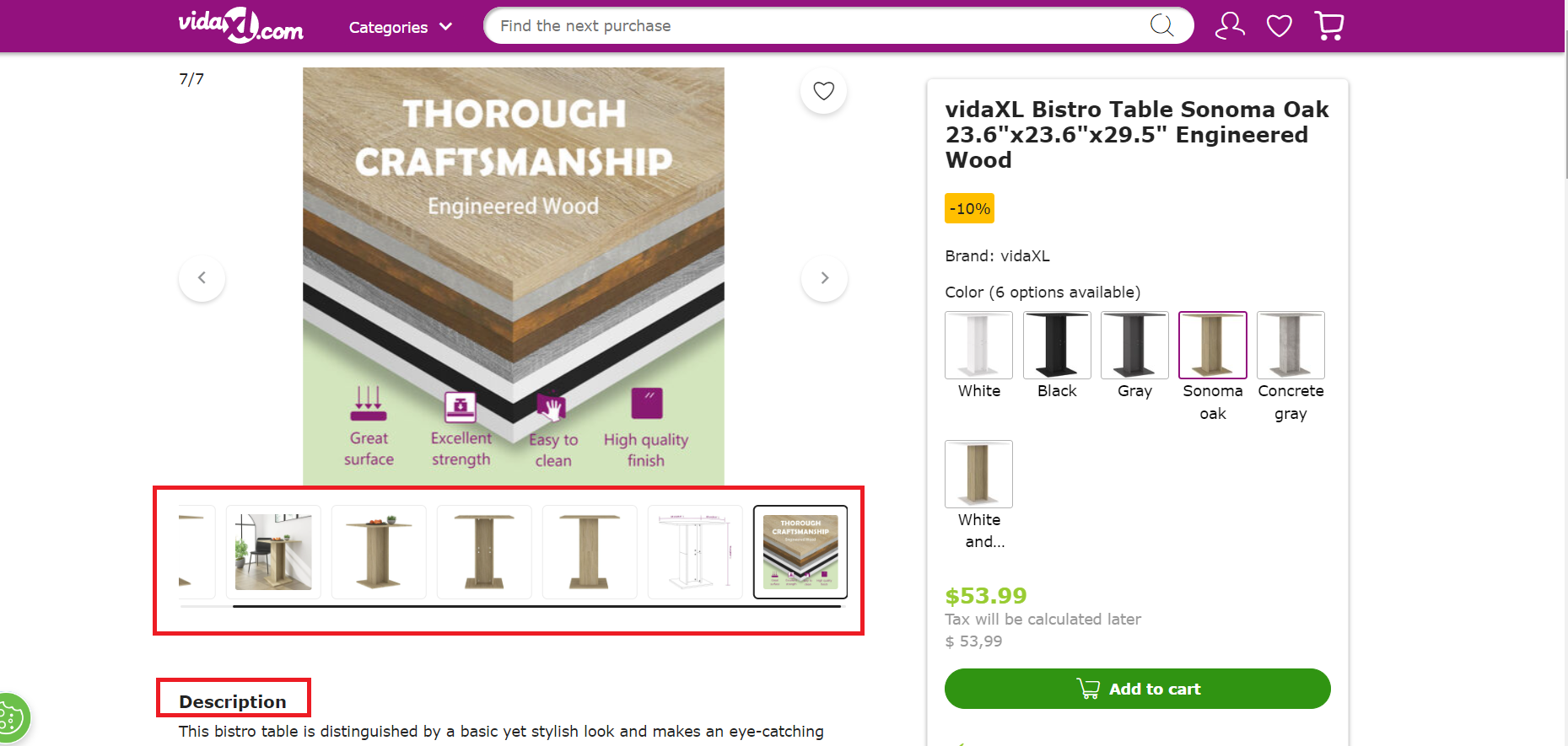 Luckily, you can also use their product photos and descriptions at your store vidaXL dropshipping as well. What's more, all current items are frequently stocked, so there will be no out-of-stock issues.
🔸Competitive prices
dropshippingXL offers competitive prices for its products. They purchase their products in large volumes, which allows them to offer lower prices to their customers.
If you want to sell high-quality products and offer competitive prices to your customers, this dropshipping supplier is the right fit for you!
For instance, if we check on the pricing for dining tables, we will see that there's a pricing range from €50-767. And, even the lowest-priced products guarantee the best quality! So, you have your hands full!
Moreover, keep in mind that inventory costs are never billed in advance. Therefore, you will only pay for products when your customer makes a purchase.
🔸Fast and reliable shipping
vidaXL has a well-established logistics system that ensures fast and reliable shipping to customers worldwide.
They have multiple warehouses in the Netherlands, Poland, Australia, and the UAE, which helps to reduce shipping times and costs.
As a result, all items are shipped immediately and free of charge from nearby warehouses.
However, please note that for Australia they provide free shipping to Sydney, Melbourne, and Brisbane. In other places, shipping prices will be determined by parcel weight and location.
🔸Dropshipping made easy
Using dropshippingXL, you don't have to worry about handling the inventory, packaging, or shipping of the products. Likewise, they handle shipping, packing, and inventory management for the goods you want to sell.
This means you can focus on running your business without worrying about the logistics of the supply chain.
The best part, dropshippingXL integrates into your site vidaXL dropshipping via API. Also, you can make integration with WooCommerce, and other ecommerce platforms. This way, the whole process is automated, and synchronized product content, price, and stock data.
👉 Check out the Best WooCommerce Dropshipping Plugins for Your Store.
dropshippingXL Pricing
Of course, we are not leaving the dropshippingXL review without pricing info!
In fact, vidaXL dropshipping offers only one pricing plan which costs €30/per month. 👇

So, what you get from dropshippingXL is:
Access to 90,000 vidaXL products at B2B prices
No fees for shipping and returns
Product content available in any language
Account management support
In addition, if you want to cancel your membership with vidaXL and did not place an order during the first 30 days, you are entitled to a refund of the first month's subscription price.
Also, keep in mind that at the moment, PayPal is the only means to pay the monthly subscription cost.
Is vidaXL Dropshipping Worth it?
After this in-depth dropshippingXL review, we would certainly say – YES, vidaXL dropshipping is worth trying!
If you want an automated dropshipping business, high-quality products, affordable prices, and logistics handling, this dropshipping platform is for you.
Also, there are lots of customer reviews that show positive experiences from working with dropshippingXL.👇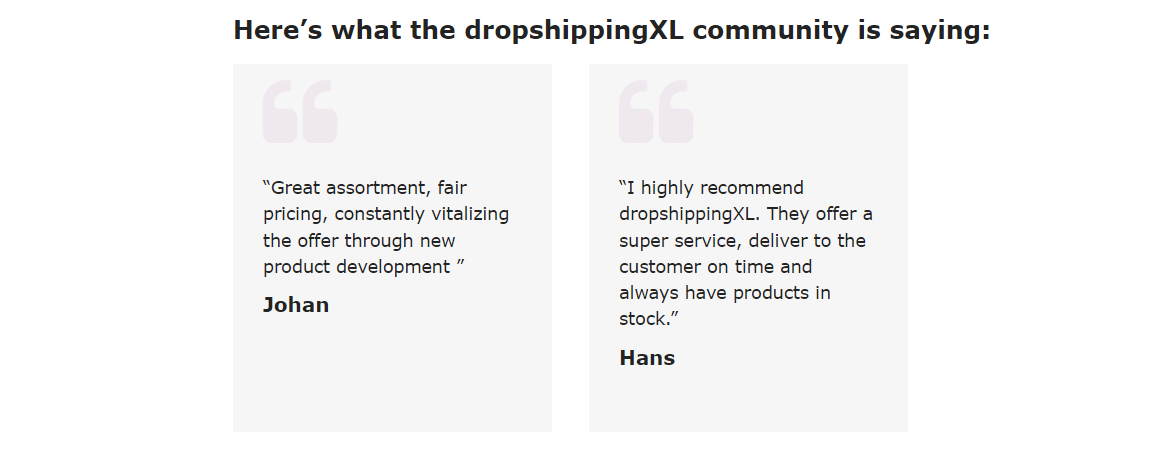 Correspondingly, most of them talk about great customer support. Also, they claim that dropshippingXL is definitely worth the money.👇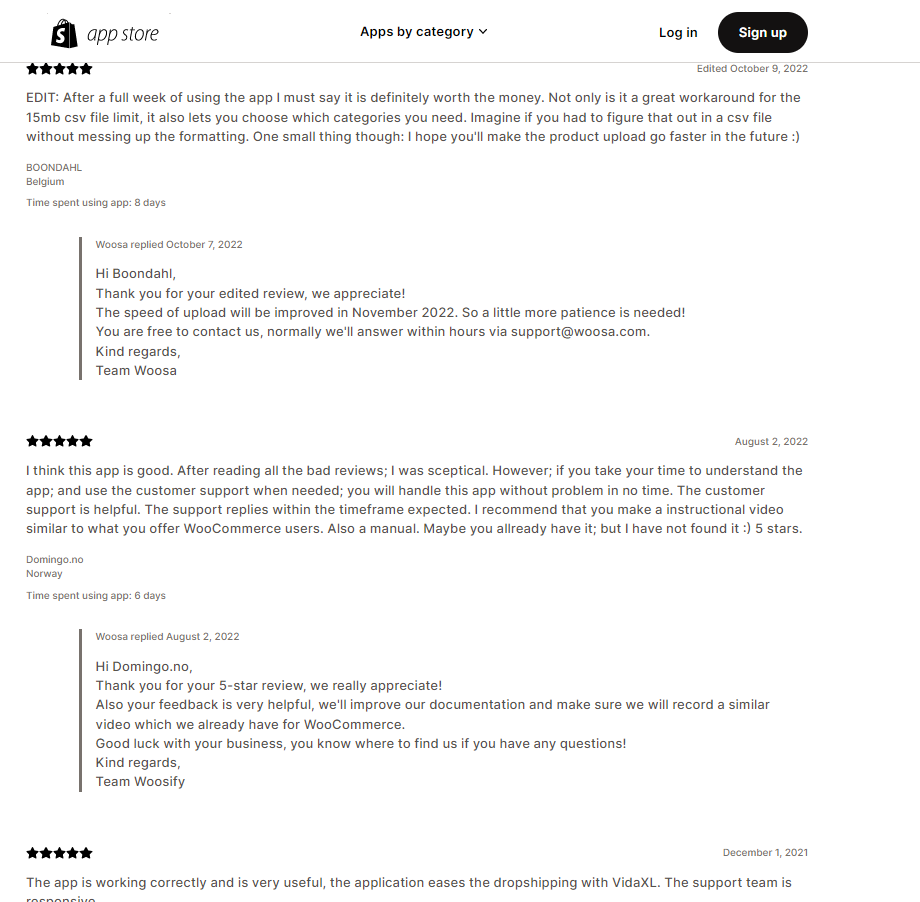 Is vidaXL Dropshipping Legit?
Yes, dropshippingXL is Legit! As we already mentioned in this dropshippingXL review, vidaXL is a real dropshipping platform. It sells many different kinds of products, such as home and garden items, furniture, and sports equipment.
In reality, they have been working in this industry since 2006 and know what they are doing.
What's more, vidaXL has a group of specialists who choose and test the items they sell to make sure they are good quality and dependable.
Also, they have a team that helps customers with any problems they may have. So, you are never left alone!
Dominate The Ecommerce Space With Zendrop
Start your free dropshipping account and get access to 600K+ ready-to-ship products!
Upgrade to a paid plan for 50% OFF for 3 months → Use code: DROP350
Try Zendrop For Free
Conclusion
If you want to start dropshipping in the furniture niche, we got one of the best suppliers for you!
vidaXL dropshipping is actually a great catch. First, it offers high-quality products, at affordable prices. What's more, it covers you completely in terms of dropshipping business logistics. Thus, they handle shipping, packing, and inventory management for the goods you want to sell.
Moreover, they let you integrate your dropshipping store with vidaXL data such as stock levels and prices, thanks to their plugins. So, you are fully automated!
Therefore, we recommend you – do not hesitate but start! Happy dropshipping!