Are you a dropshipper that's looking for top-notch dropship automation software? Want to accelerate your workflows and stay organized? Perhaps Flxpoint is your best bet.
We do not want to distract you. So, let's get straight to the point.
In our detailed review, we will explain what Flxpoint offers and examine its features.
But before we get to that, let's answer an important question:
What is Flxpoint?
Flxpoint is a great platform/tool designed for data integration and workflow automation. It can help you improve and automate your dropshipping operations.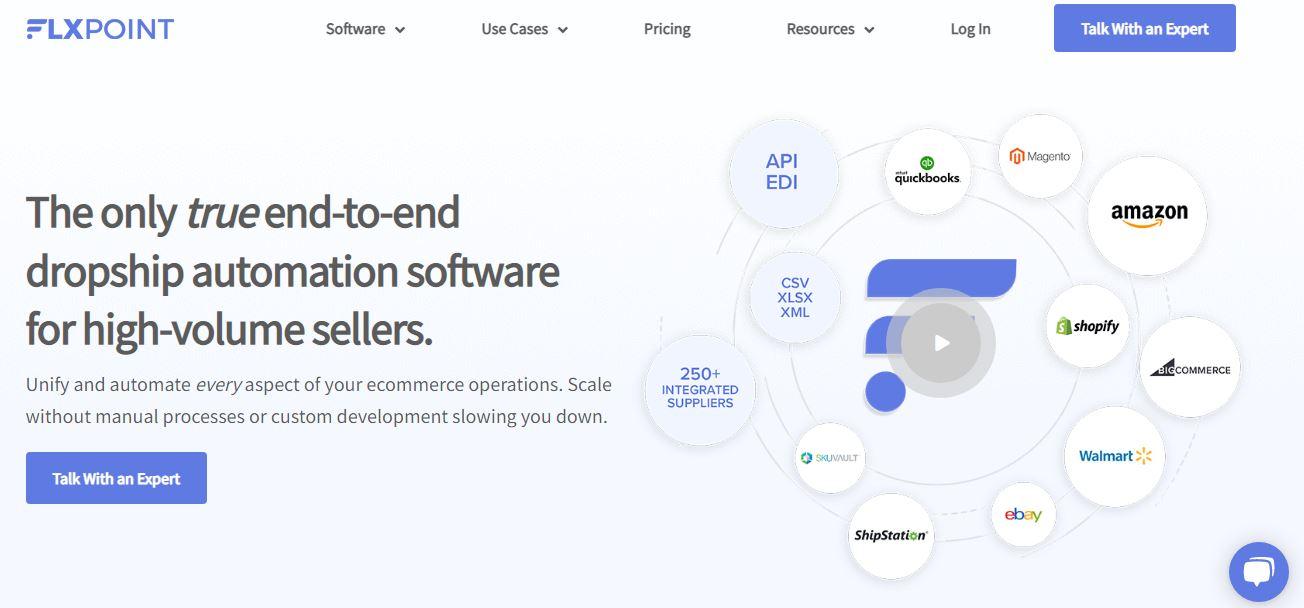 Want to sell dropshipping products on more sales channels for increased revenue?
Interested in centralizing your dropshipping fulfillment and order routing workflow from one dashboard?
If so, then this platform has got you covered. The mission of this platform is to help you accomplish all these tasks quickly and easily.
Find your next winner in less than 5 minutes
Find your first winning dropshipping product. No credit card required. No commitment.
USE COUPON: DROPSHIPPING30 and get a 30% discount immediately
Start for €0
Flxpoint Reviews: Features
1. Supplier Data Integrations
When it comes to Flxpoint's supplier data integrations, you have three options: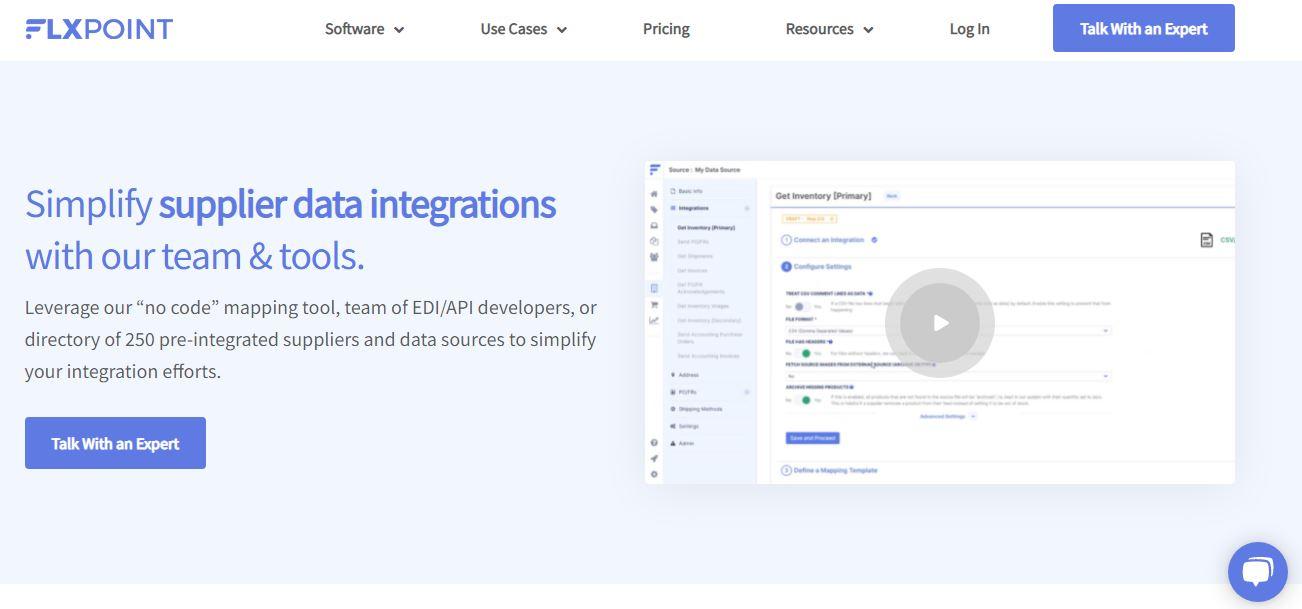 Option 1: This platform integrates directly into the Inventory Source Supplier Directory. As a result, you can choose from over 240 pre-built dropshipping supplier integrations.
Option 2: Another option is to connect your own supplier data integrations with its "no-code" mapping tool.
Option 3: Or if you want to work with a supplier that requires EDI or API integrations, then Flxpoint's dedicated team of EDI/API developers can help you with that.
This significantly reduces manual processes and simplifies your integration efforts.
2. Product Information Management
Working with multiple suppliers is not as easy as it looks.
It does take some skill to create an excellent customer experience and keep things running smoothly. And it takes some skill to manage product information across multiple suppliers.
But Flxpoint boasts a powerful product information management system.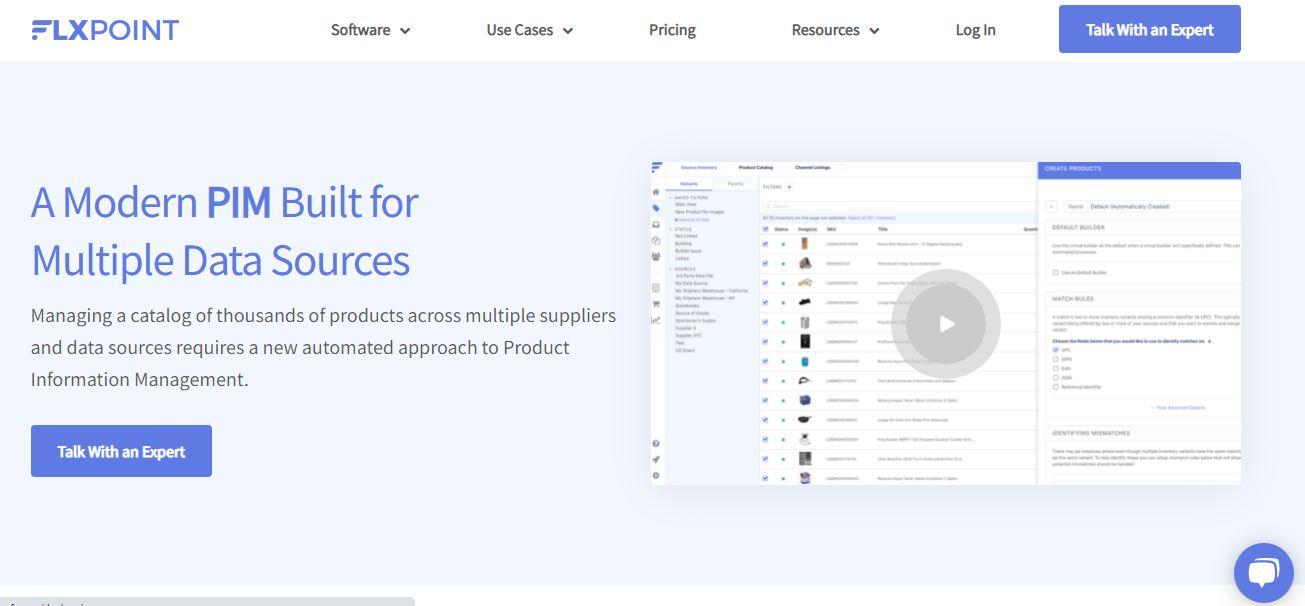 Moreover, this system automates the controlling and sourcing of the data for thousands of products across multiple suppliers and data sources.
With it, you can automatically find overlapping products from different suppliers and choose the best ones to maximize your profit margins.
3. Inventory Availability
Trying to find out which products are or will be available and keeping track of multiple supplier information is not a simple task.
It can be very time-consuming. However, it does not have to be that way.
By using this tool, you can also map products to understand availability across your network.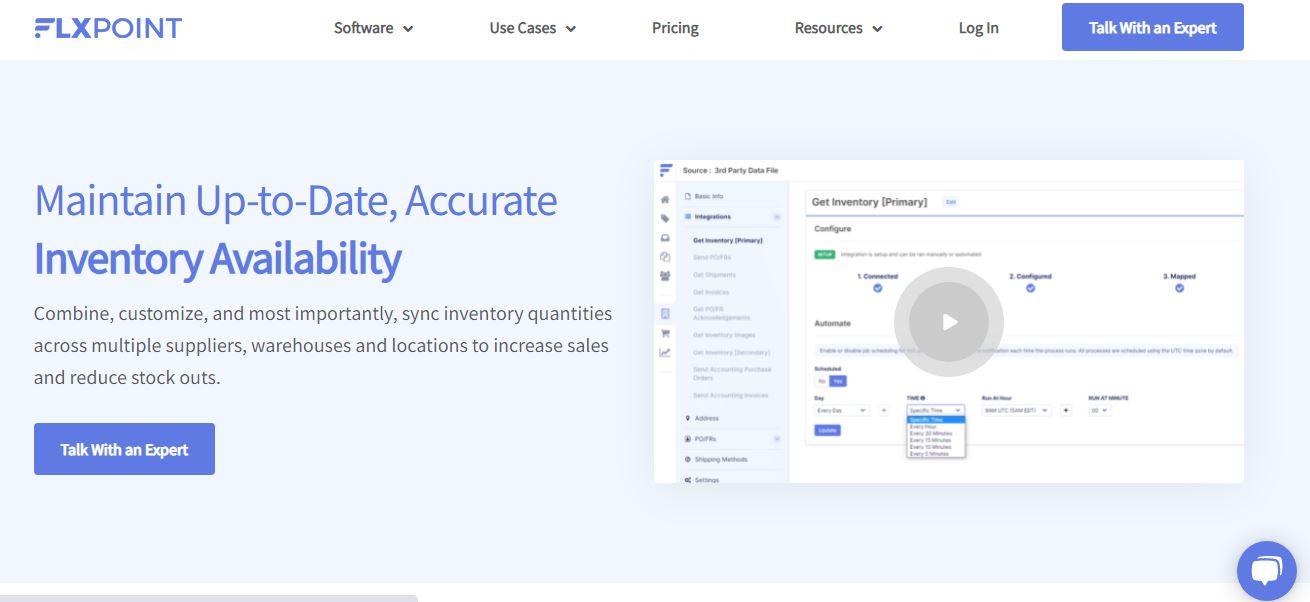 In other words, you can maintain up-to-date, accurate product availability across all your suppliers. This way, you can increase sales and prevent stockouts.
4. Multi-Channel Listing Management
With Flxpoint, you can also automatically list your products on multiple sales channels.
Of course, you can quickly create accurate listings. This means that you can keep your product listings as error-free as possible.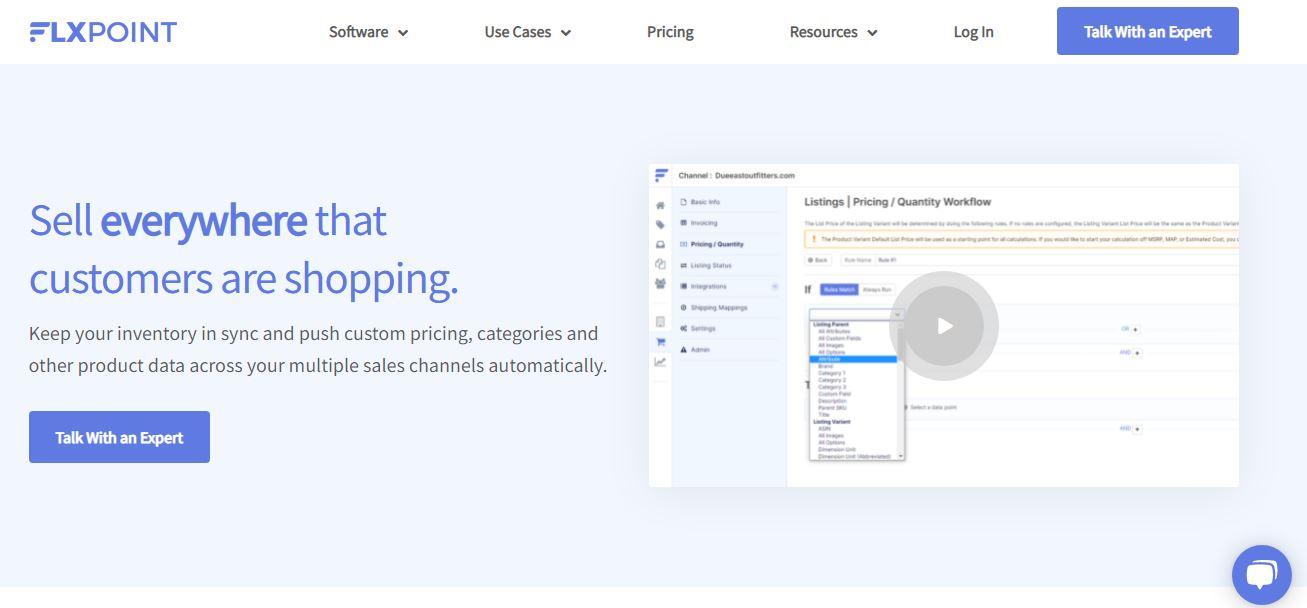 Plus, you can automatically synchronize inventory across multiple e-commerce platforms or marketplaces.
Also, you can automatically set up your prices across multiple sales channels. And you can automate your order workflows.
5. Distributed Order Management
Why is the dropshipping business model so attractive? Well, you do not have to handle shipping once a buyer places an order. This is one of the main reasons that dropshipping is so popular.
Although you do not have to handle shipping, you still need to forward sales orders to your suppliers.
But you need to dig for the information you are required to include. You may also make a mistake.
With a manual process like this, you are prone to making mistakes. A few examples include failure to place orders with preferred suppliers and incorrect supplier names and SKUs.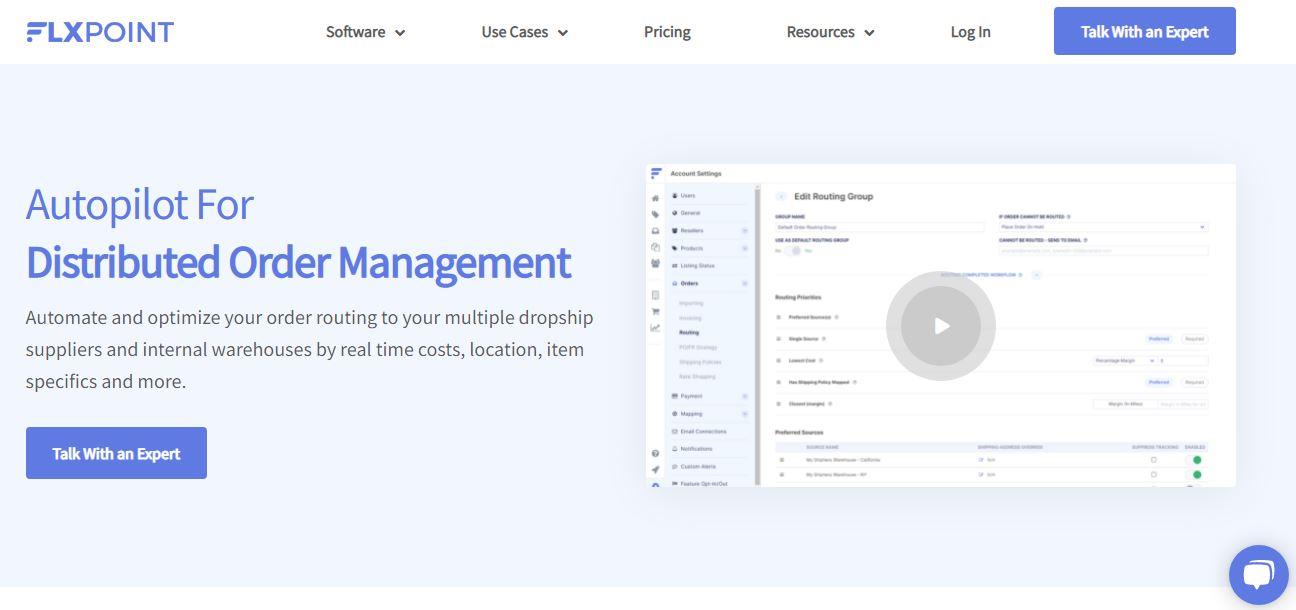 However, if you automatically send orders to your suppliers, you can complete the entire process in real-time without error.
Even if you have multiple options on where to route an order, automation is the best option.
By using Flxpoint, you can do that and much more.
With it, your order fulfillment can be optimized by supplier preference, cost, location, etc.
6. Invoice & Accounting Automation
As a dropshipper, you also need to record and organize financial transactions regularly. And this platform can also help you with that.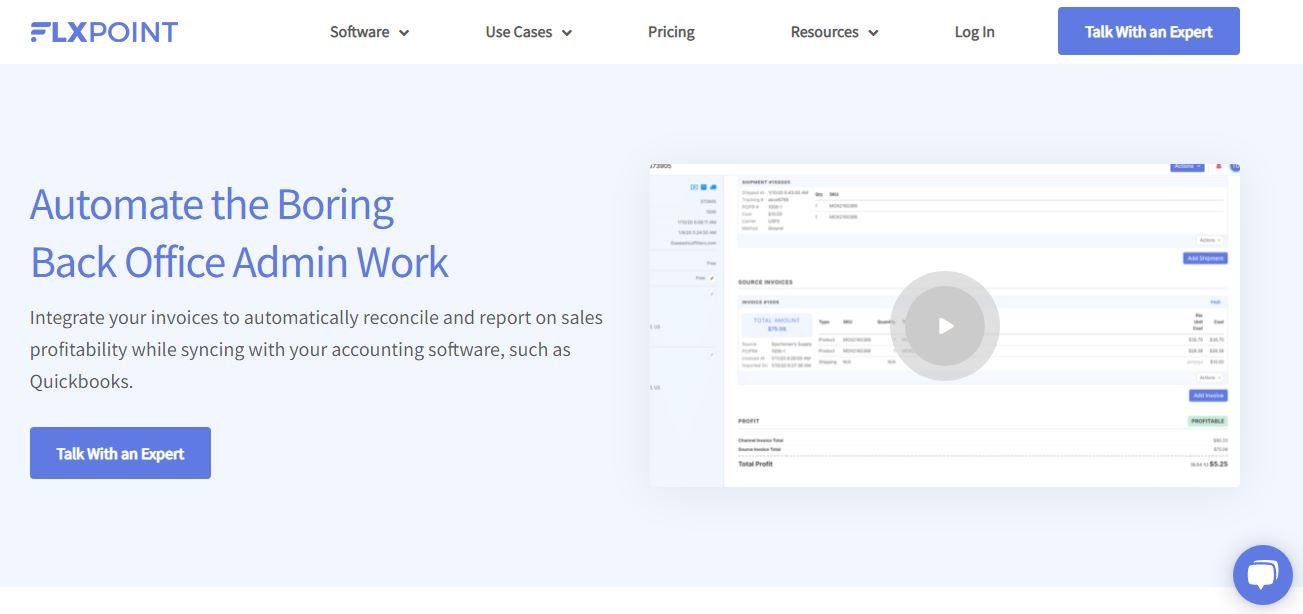 It can help you automate the accounting side of things.
Or more specifically, it can help you improve admin work with automated transaction recording, bank reconciliation, etc.
Flxpoint Reviews: Integrations
This tool is actually a whole package with different types of integrations, such as:
E-Commerce Integrations
With its pre-built connectors, Flxpoint helps you easily connect to your suppliers or existing sales channels.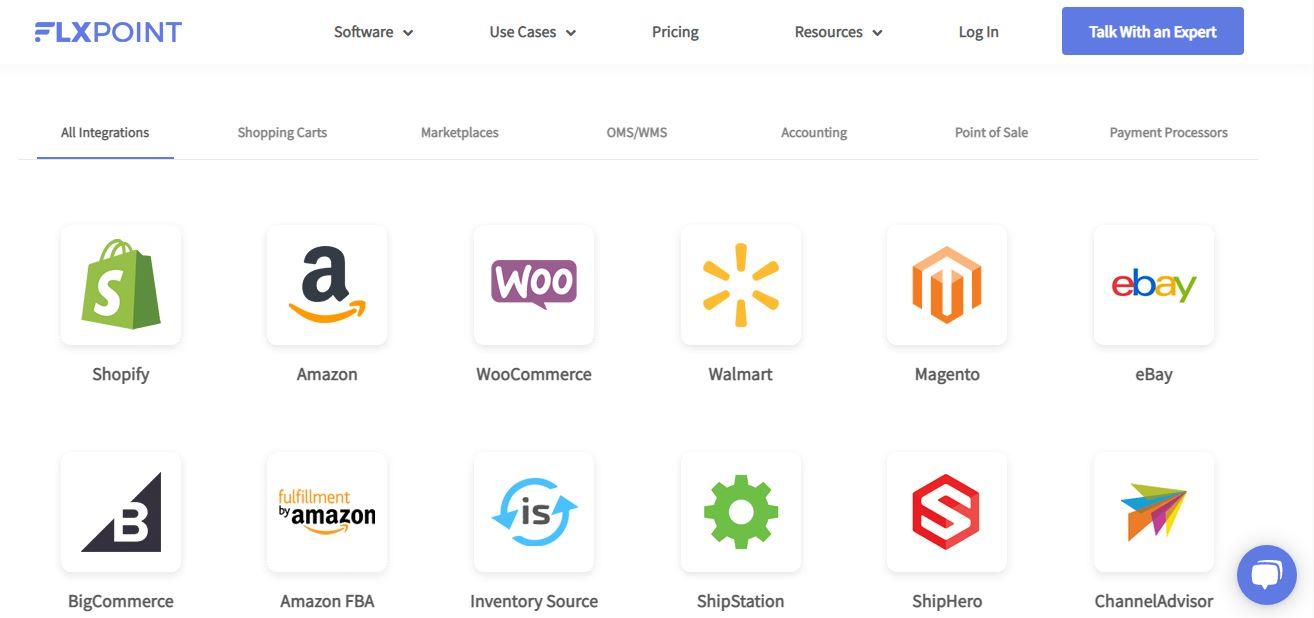 As you can see, you can automatically connect to:
Many e-commerce platforms: Shopify, WooCommerce, BigCommerce, Magento, and more;
Marketplaces: Amazon, Walmart, eBay, Best Buy, etc.;
Order Management Systems (OMS): ShipHero, ChannelAdvisor, ShipStation, Ecomdash, and many more;
Payment processors: Stripe and Square;
Point of Sale (POS): Clover and Lightspeed;
Accounting software: Quickbooks Online and Quickbooks Enterprise.
API & EDI Integrations
We have already mentioned this topic in one of the previous sections.
But we would like to add that by using Flxpoint, you can partner with suppliers that require API or EDI integrations.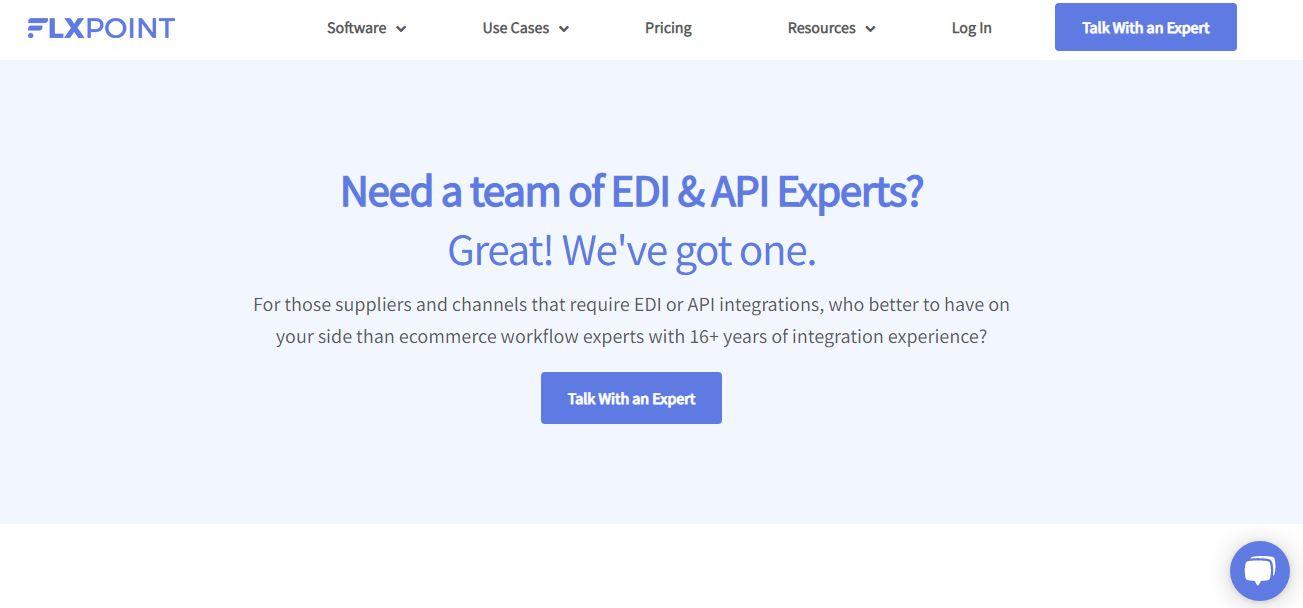 And you can connect to those suppliers with the help of developers who work at Flxpoint and have 16+ years of experience in the field.
Flxpoint Reviews: Customer Support
The experts at Flxpoint always try their best to ensure your success.
So, it is no wonder that the tool offers onboarding assistance, 24/7 customer support (via live chat and e-mail), and e-commerce integration expertise.
Flxpoint Reviews: Pricing
If you are interested in using this tool, you need to make a choice. Yes, you read it right.
You need to choose the pricing plan that's right for your business.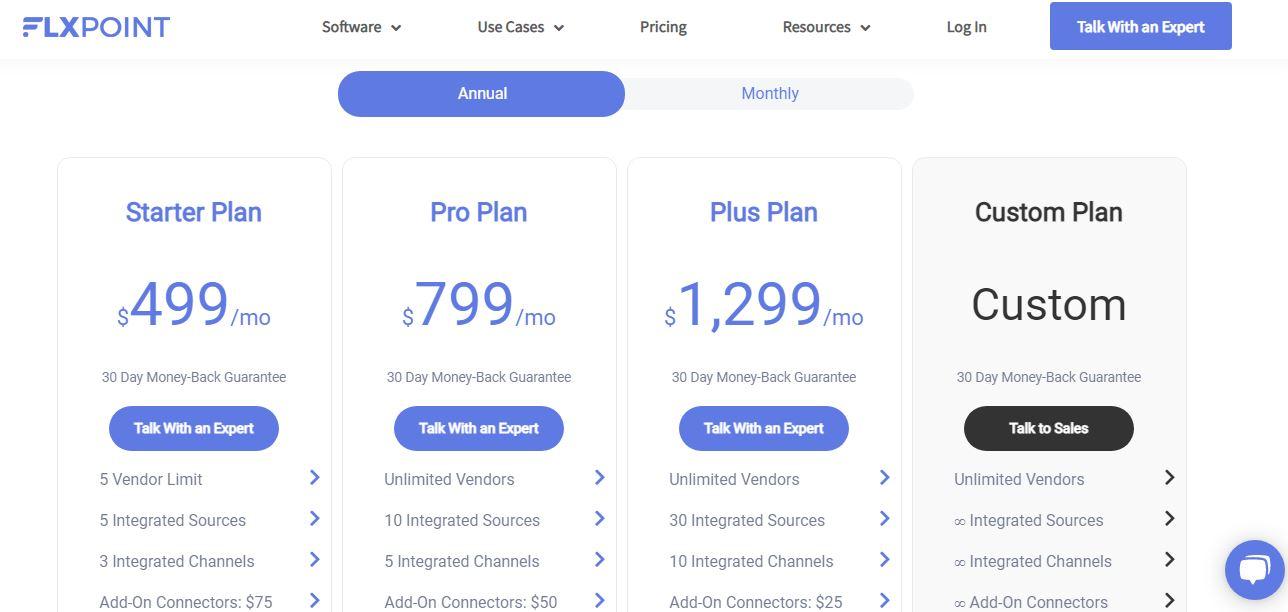 The tool does not offer a free trial. However, it gives you the flexibility and power of choice:
The Starter Plan: ($499/month if you pay annually or $599/month if you pay monthly);
The Pro Plan: ($799/month if you pay annually or $999/month if you pay monthly);
The Plus Plan: ($1,299/month if you pay annually or $1,699/month if you pay monthly);
The Custom Plan: (This is a customizable pricing plan. So, for information about price, contact the sales team.)
You can find out what each pricing plan offers here. But we must note that with all the plans, you have a 30-day money-back guarantee.
Dominate The Ecommerce Space With Zendrop
Start your free dropshipping account and get access to 600K+ ready-to-ship products!
Upgrade to a paid plan for 50% OFF for 3 months → Use code: DROP350
Try Zendrop For Free
Conclusion
Flxpoint is a comprehensive tool for integrating your supplier inventory feed with your dropshipping store and fully automating your business.
Thus, you can work with any dropshipping supplier you like while streamlining your internal processes at the same time.