The ultimate goal of your dropship store is to get sales… as many of them as you can!
To do this, you need a bunch of things. A few very important ones are great marketing, a decent product that solves a problem, and a perfectly optimized store.
In the early days of dropshipping, all you needed was a "winning product". Today, dropshipping has grown quite a lot, requiring a different approach.
Do you know what that approach is? 🤔
It's focusing on creating a non-scammy store that displays quality, branding, and mastery.
In this guide, you're going to learn two things.
First ☝️, you will learn how to optimize your store to perfection. What to focus on. That sort of stuff.
Second ✌️, you will find out how to get actual dropshipping experts to look at your store and tell you exactly how to fix it. This is perfect if you want to head in the right direction from the start.
Why Is It So Important to Have a Good Dropship Store?
Having a high-quality branded store offers several competitive advantages for getting more sales, especially if you're selling high-ticket products.
Here are several crucial reasons to get into this mindset. Just remember, there's no other way around this in 2023. A poorly optimized dropshipping store will not make you rich. Not by a long shot.
Boost Customer Trust
Consider the following a fact: "The more scammy your dropship store looks, the less money you will make".
So, if this is true, the opposite must mean "the more professional your dropship store looks, the more money you will make".
Am I right?
All of this comes down to whether your store visitors will trust you as a brand or not. Remember, people love to buy from brands they adore. So, focus on providing exactly that. Trust, comfort, security, professionalism.
Improve Customer Experience
When people visit a website, regardless of whether it's a dropship store or not, they don't want to get confused. They want a seamless experience that's easy to navigate through and find what they came to see.
So, if you make your online store confusing, if you throw random content, random buttons, random images, and random stuff all around, you will end up with a ridiculously high bounce rate. A high bounce rate is very bad.
Enhance Your Brand Image
When building an online brand, every little detail matters. Because of this, you don't want to half-arse anything. You want perfection. Perfect return policies, perfect call-to-actions, perfect images, perfect product descriptions, and so on.
The more presentable you are in front of visitors and potential customers, the more fruit this will bare in the future.
Find your next winner in less than 5 minutes
Find your first winning dropshipping product. No credit card required. No commitment.
USE COUPON: DROPSHIPPING30 and get a 30% discount immediately
Start for €0
3 Incredibly Effective Ways to Get Feedback on Your Dropship Store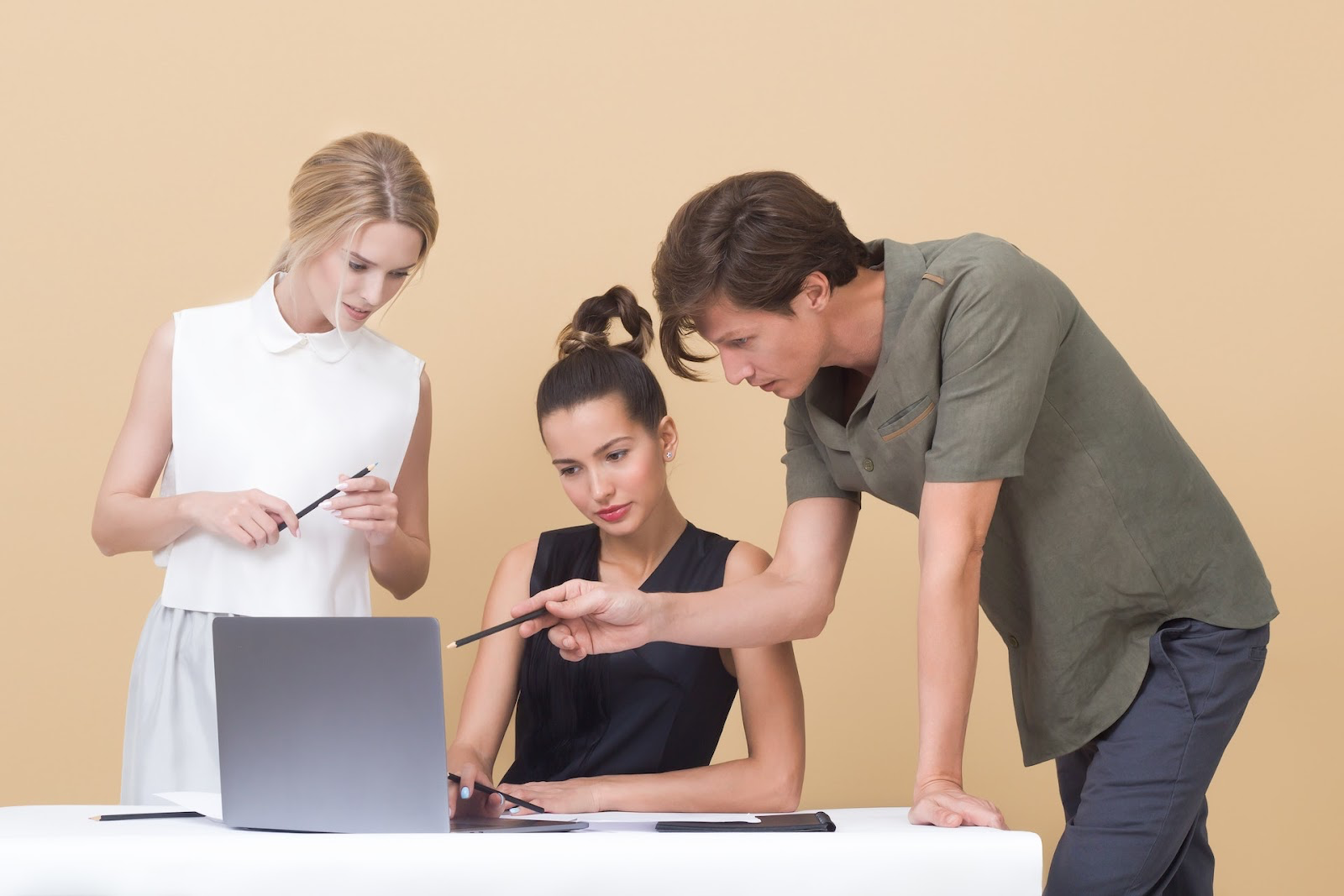 Let's say that you're still not sure whether or not you've gotten everything right with optimizing your online store. Well, one way to rest assured is to seek help from experts, people who actually know what they're doing.
Here are a few ways that you can never go wrong:
Critivise is a website where skilled dropshipping enthusiasts will review your online store from top to bottom and tell you how and what to fix.
Once you visit the website, you will be offered to fill out a form, leaving your store URL. Then, their team will take 12-24 hours to review and write your instructions.
Finally, you will receive the results in one of three ways:
Method 1: Get a Figma copy of your store with instructions and comments placed next to each section that needs fixing.
Method 2: Receive a private Google Docs document with detailed instructions for every single issue you may have. This includes advice on what to fix, which apps to use, and everything that might improve your conversions.
Method 3: Watch a video audit carefully explaining every issue that's hurting your conversions and how to fix it all in a single day.
Critivise Pros and Cons
Pros:
It's a seamless process that gives you extremely detailed step-by-step instructions on how to edit your store to boost sales.
You'll get advice from seasoned experts who've been in the dropshipping industry for years.
This is one of the easiest ways to learn how to create high-converting stores.
Cons:
You have to wait a day for your results.
You will often find plenty of useful advice on dropshipping subreddits on Reddit. There are lots of experts there who love to help beginners and give them advice on basically anything dropshipping-related they ask.
However, there are also plenty of haters and trolls, making you feel even worse about all of the hard work you've done. You may post your store review request, but you never really know who to listen to. Furthermore, there can sometimes be so many comments that you can't decide what action to take, ending up more confused than before.
Dropshipping Subreddits Pros and Cons
Pros:
It's a free and quick option to get some answers
You can search for very detailed advice
Cons:
You won't always get the answer you're looking for
Sometimes no one will respond to your question
It's hard to know who to listen to
Social Media
If you have some type of social media presence, you can ask your followers to give you their thoughts. Create stories with polls, ask questions, post links to online surveys that you created, and so on.
This is an excellent way to get feedback so that people who are within your niche will tell you what's good and bad about your online dropship store.
Best Practices for Optimizing Your Store to Boost Sales
If you do decide to do everything yourself without the advice of experts, you might as well take a few pointers here and now.
Let's look at a few well-known best practices when it comes to optimizing a dropshipping store for higher conversions.
Get to Know Your Ideal Customer
It all starts here. No matter what you're selling, you must fully understand how your ideal buyer thinks and feels. What they want, what they need, and so on.
This is critical because the more you learn about your ideal customer, the more tailored all of your messages, images, and product descriptions will be.
Use High-Quality Images
Using bad images for your dropship store is like not using any images at all. Photos that are bad quality or taken from bad angles will force more users to leave your store than you can count.
So, if your dropshipping supplier doesn't offer high-quality images, buy the product you're trying to sell yourself and take good-quality images from home. Or, pay a Photoshop expert a couple of dollars to cut out the product and create a high-quality eCommerce image with it.
Use Clear CTAs (Call-to-Action)
A call-to-action in dropshipping are simply buttons that say "Buy Now", "Add to Cart", and so on. You could use those or you can come up with even better ones that are personalized to your brand. In any case, don't forget these buttons. Trust me. They are much more important than you think.
Optimize for Mobile
When making your online store, whether it's a Shopify dropship store or something else, you're probably doing this on your computer. Well, don't forget to see how it looks and performs on mobile as well.
In fact, try to make every adjustment suitable for mobile first, because the vast majority of your visitors will be coming from their phones.
You could try compressing your images before uploading them, not using too many insignificant apps that slow down your store, taking it easy with videos, and so on.
Here's a checklist that will give you tons more information on how to optimize your online store.
Don't Forget Abandoned Cart Recovery Implementation
A ton of visitors who visit your store will abandon their carts once they reach checkout. It's just something that happens and you can't really stop it. No one can. However, you can do a few things to help some of those customers come back and purchase the items they left in their cart.
Doing this alone will do wonders for boosting your store's sales. So, listen up.
There are a lot of apps you can find on the Shopify app store that help with this. But, you should also heavily rely on abandoned cart emails. For the sake of not making this guide too long, here's a separate guide focused in detail on dropshipping abandoned cart recovery.
Mistakes to Avoid When Optimizing Your Dropshipping Store to Boost Sales
Be careful when optimizing your online store… you might optimize it too much. 😂 But seriously, overcomplicating things and not knowing what sells in the first place will kill your sales.
Please, before you do anything, learn a thing or two about how humans think, what drives them to buy, and stuff like that.

But just in case, here are a few mistakes that you will probably make. So, try to avoid them.
Overcomplicating
Don't overcomplicate your design, your logo, your product descriptions, or basically anything. You're not trying to write a legal document. You're trying to present the benefits of your product and how it will change your customer's life. That's it.
Having a Blurry Value Proposition
A value proposition is how you present the benefit of your product. This needs to be crystal clear. If you make it difficult to understand, you can say goodbye to a large portion of your visitors.
So, really think hard about this. How can you present the benefits of your products in the clearest, most simple ways possible?
Not Using Trust Signals
You may think that images such as the ones below are useless.
However, you'd be very wrong. Use them, they entice trust. They work subconsciously and help your conversion rates. Just find simple and clear ones like this one, don't put super colorful or tacky ones.
3 Amazing Tools and Resources for Optimizing Your Dropshipping Store
The tools and resources you're about to see are helpful for any store out there. It doesn't matter what platform you're using for your dropship store. They will work on almost everything.
So, let's get into it!
Hotjar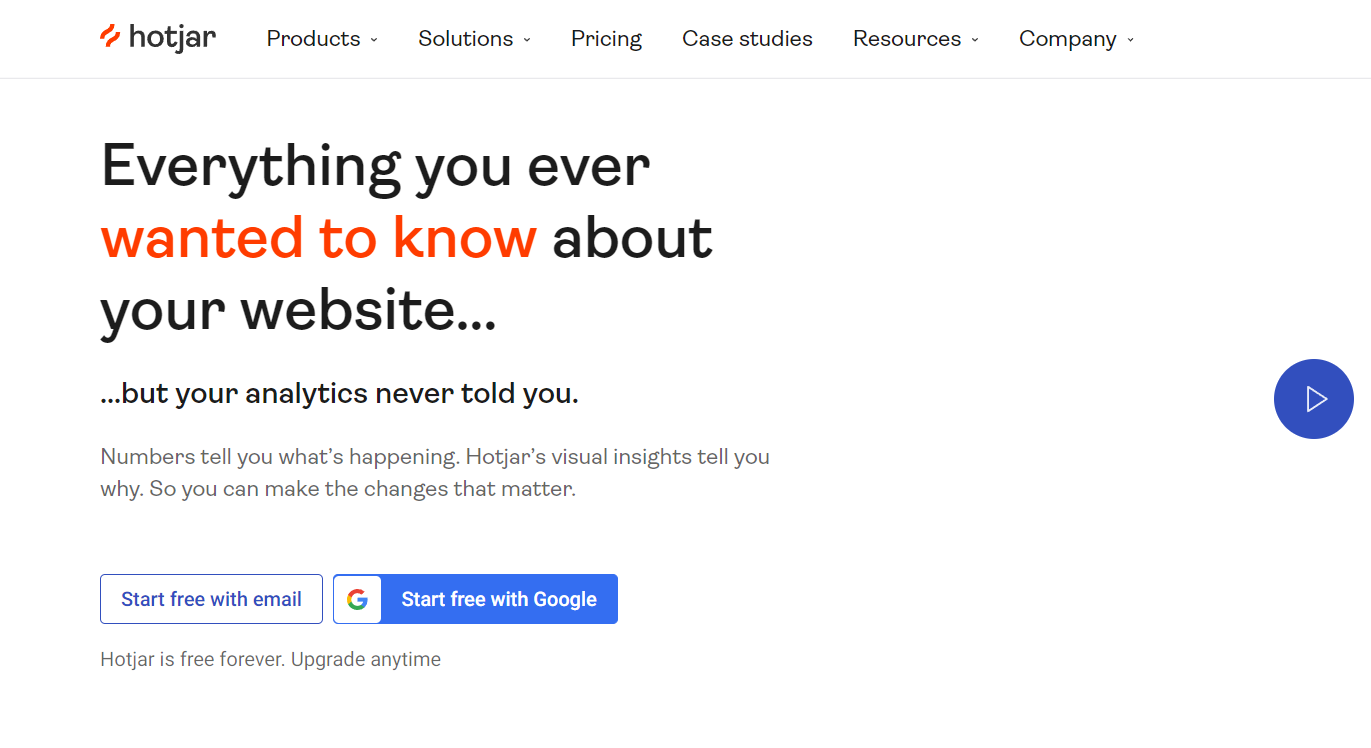 Hotjar is a browser extension that will track your website's visitor sessions. It will tell you how every visitor reacted when they came to your store. You will find out what they clicked, how long they spent on your store, and so much more.
There's a free version that will help you learn what to improve at the start of your journey.
OptinMonster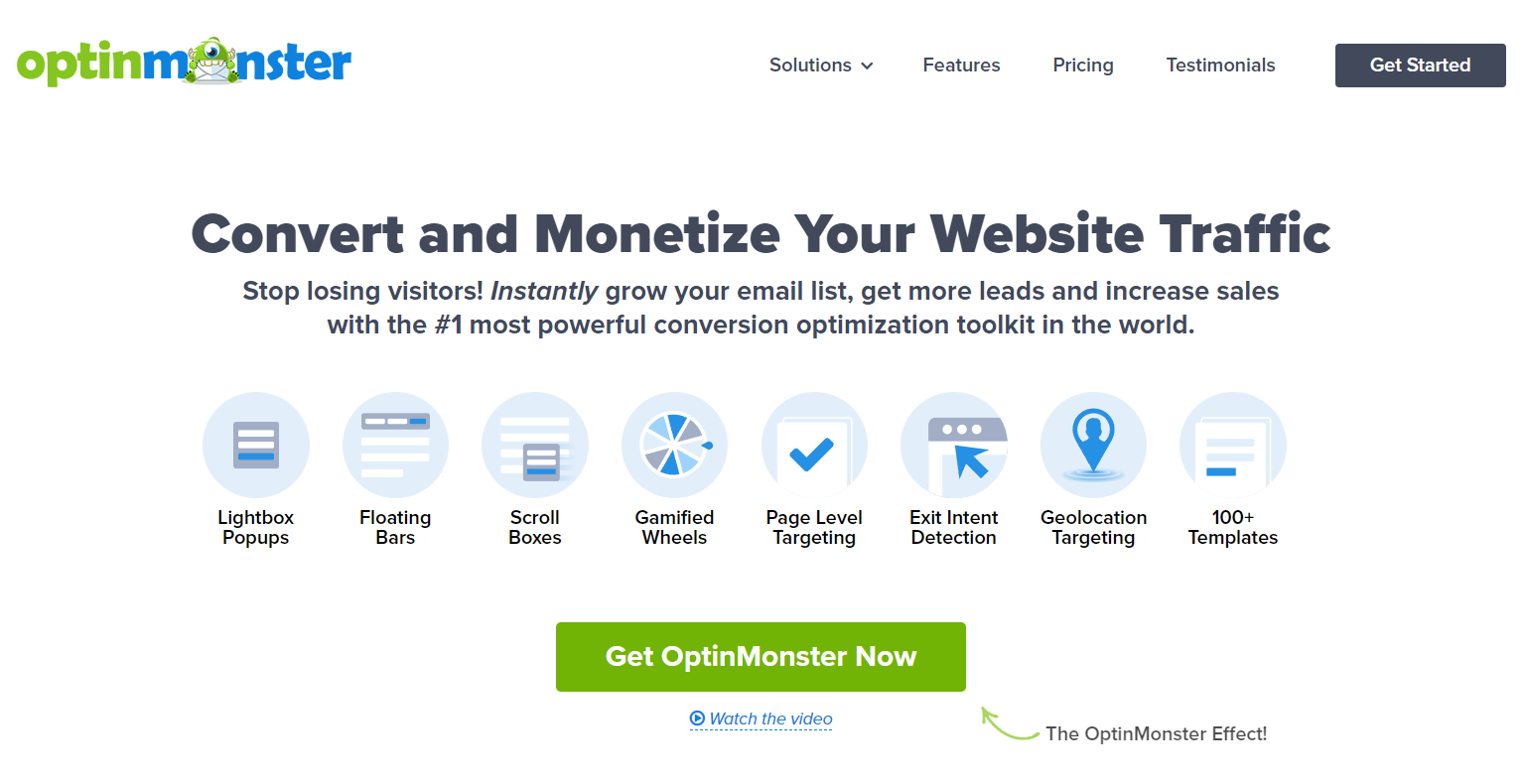 This handy tool will offer various customizable pop-ups that will allow you to collect your visitors' emails. As a result, you can send email campaigns later on for free which can result in even more sales.
Google Analytics
Google Analytics is a very insightful free tool that you can connect with your online store. It will track conversions and give you valuable information that will help you understand more and more about your target customer. You can then use this information to optimize your store, improve your ads, fix up your offers, and do more to boost sales.
Dominate The Ecommerce Space With Zendrop
Start your free dropshipping account and get access to 600K+ ready-to-ship products!
Upgrade to a paid plan for 50% OFF for 3 months → Use code: DROP350
Try Zendrop For Free
Summary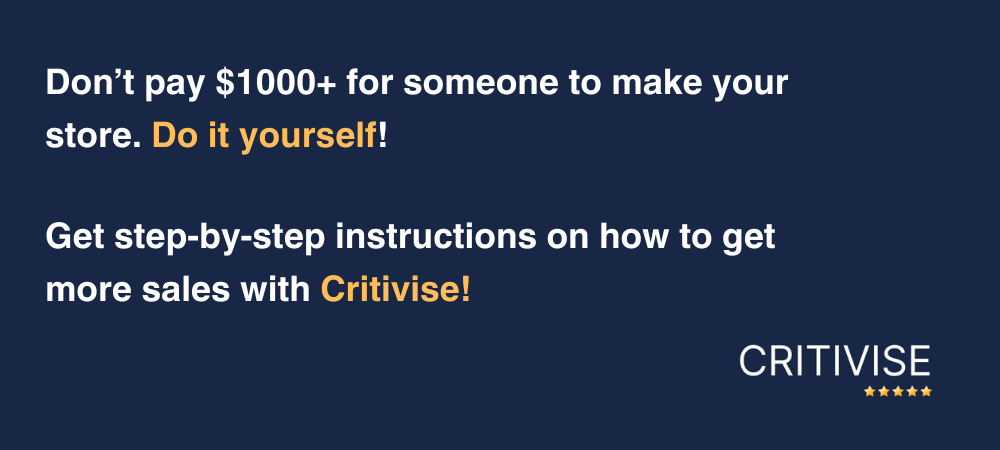 The more the dropshipping industry grows, the more important it will be to stand out. People are becoming aware, but this doesn't mean that dropshipping is dead. You can still make as much money, even more as more people are buying online.
So, learn how to optimize your store, and get feedback from experts and from people who know more than you. Working with others and asking for help is always a great way to succeed faster.