Learn Dropshipping for Free: Top 12 Dropshipping & Ecommerce Blogs
by
Martin -
Martin is an agency owner and SaaS projects maker. His work is featured in the leading ecommerce brands, magazines and podcasts. Talks about Marketing, Business Development, and Growth Hacking!
CO-founder at Dropshipping.com
Ecommerce and dropshipping blogs are one of the best ways to learn about dropshipping without having to pay a penny. With the many blogs out there, information has become easier than ever to access.
Furthermore, here are a few dropshipping blogs that we suggest you follow!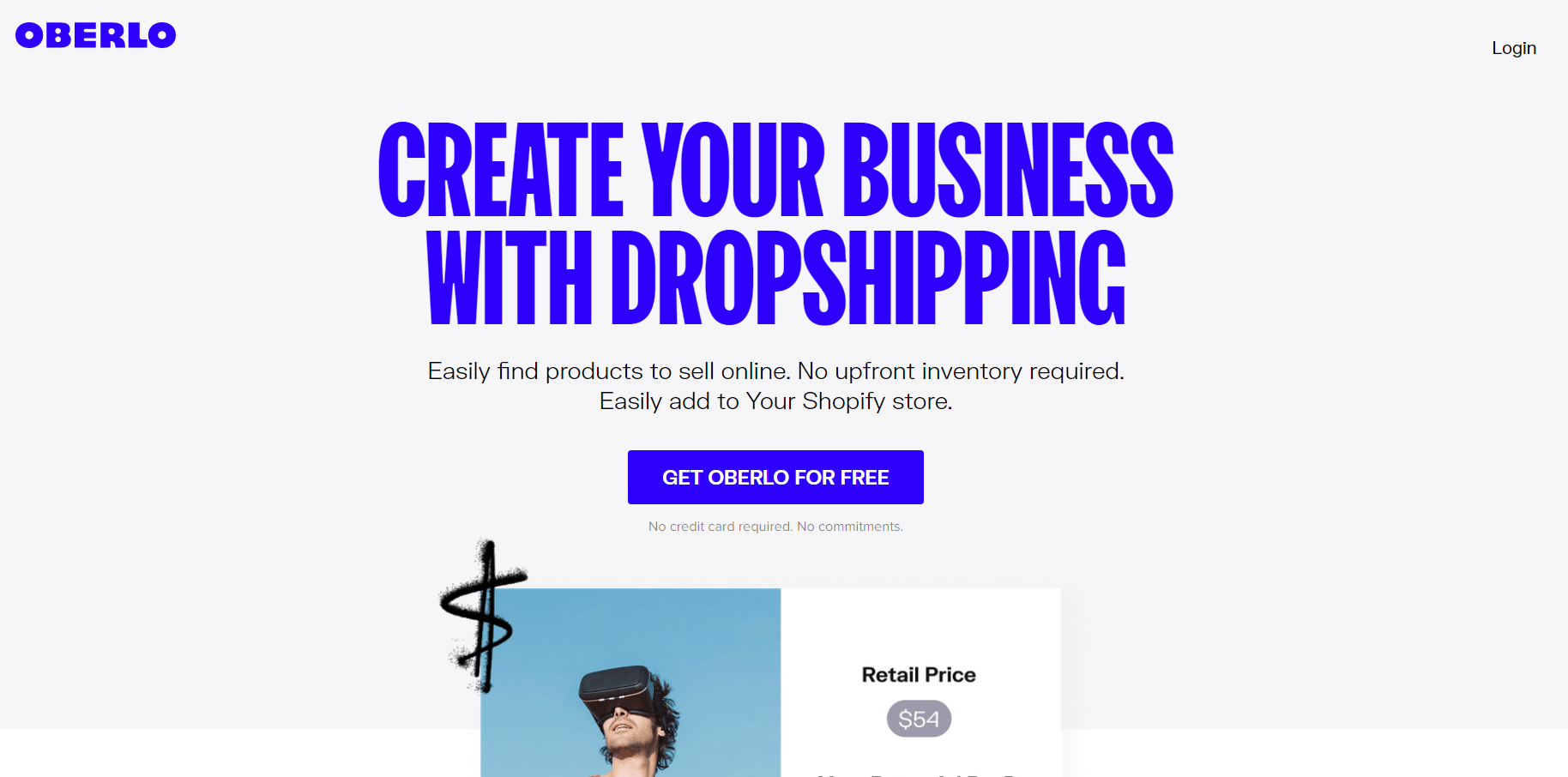 Connected with Shopify, Oberlo is what most dropshippers use. Their blogs are very helpful when you read them.
Having lots of users, they are definitely veterans in the dropshipping industry and cover lots of different helpful tips & information that you can use to your advantage.
If you want more out of the site, they also have free Ebooks that you can download. These eBooks have many tips & tricks that most dropshipping blog sites don't have.
Lifetime deal: Get all-access to everything on Dropshipping.com
Access all DSCOM features, resources, courses, live workshops, discounts, winning products, weekly deep dives, directories and all future updates under all-in-one dropshipping HUB.
DROPSHIPPING IS A REAL BUSINESS, DON'T DO IT ALONE. 4553 MEMBERS ALREADY JOINED. YOU CAN PAY OFF YOUR SMALL INVESTMENT WITH JUST 2 SALES ON YOUR STORE.
Grab the deal before it's gone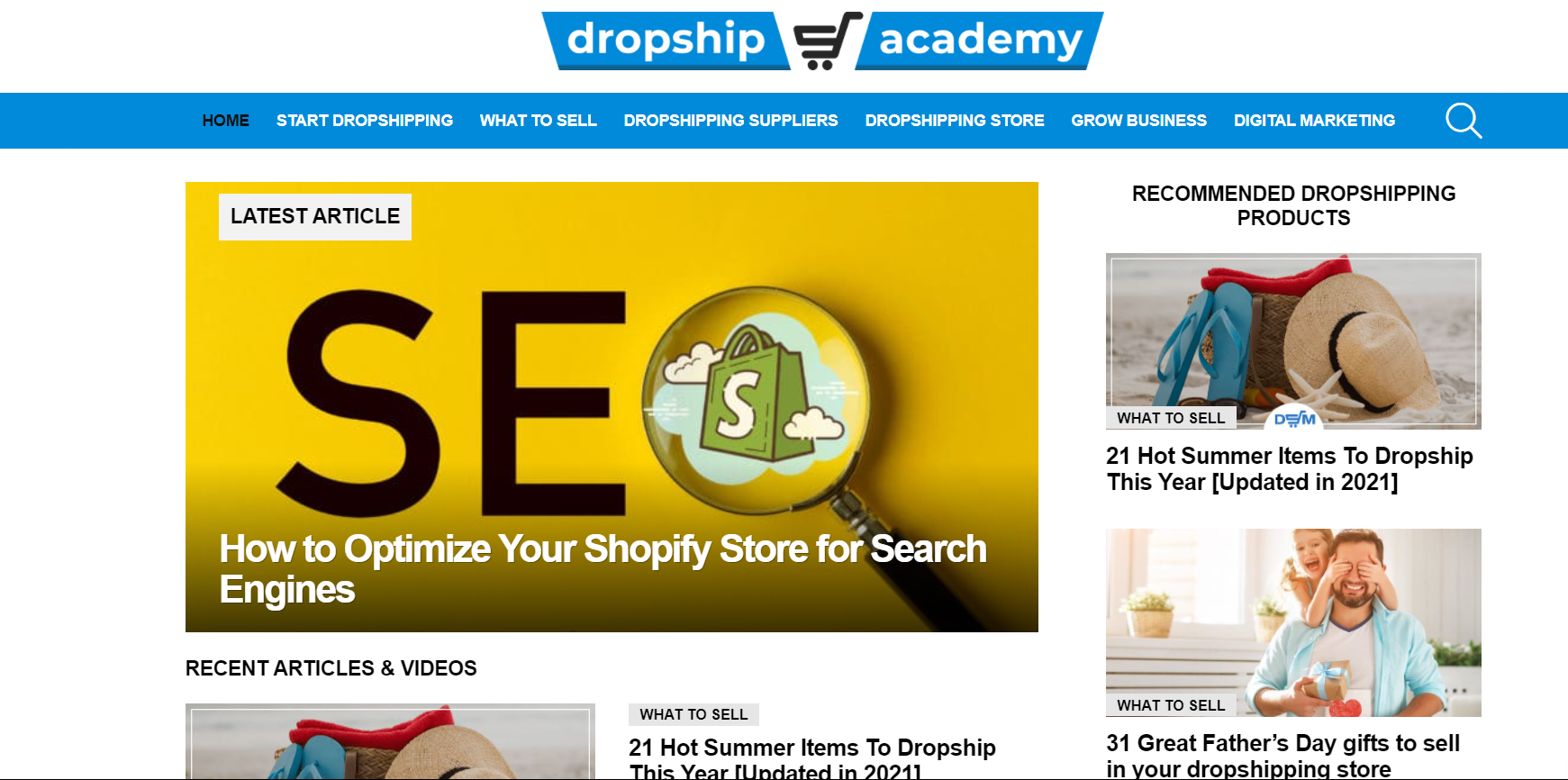 With lots of useful information about dropshipping SEO and product ideas, Dropship academy is the academy to follow. They provide free courses, articles, and many different dropshipping ideas.
They post about 2 times a week, and will always inform you about the latest blog posts on their Facebook and Instagram page. If your dropshipping store is associated with Shopify, then these guys will tell you what to do next.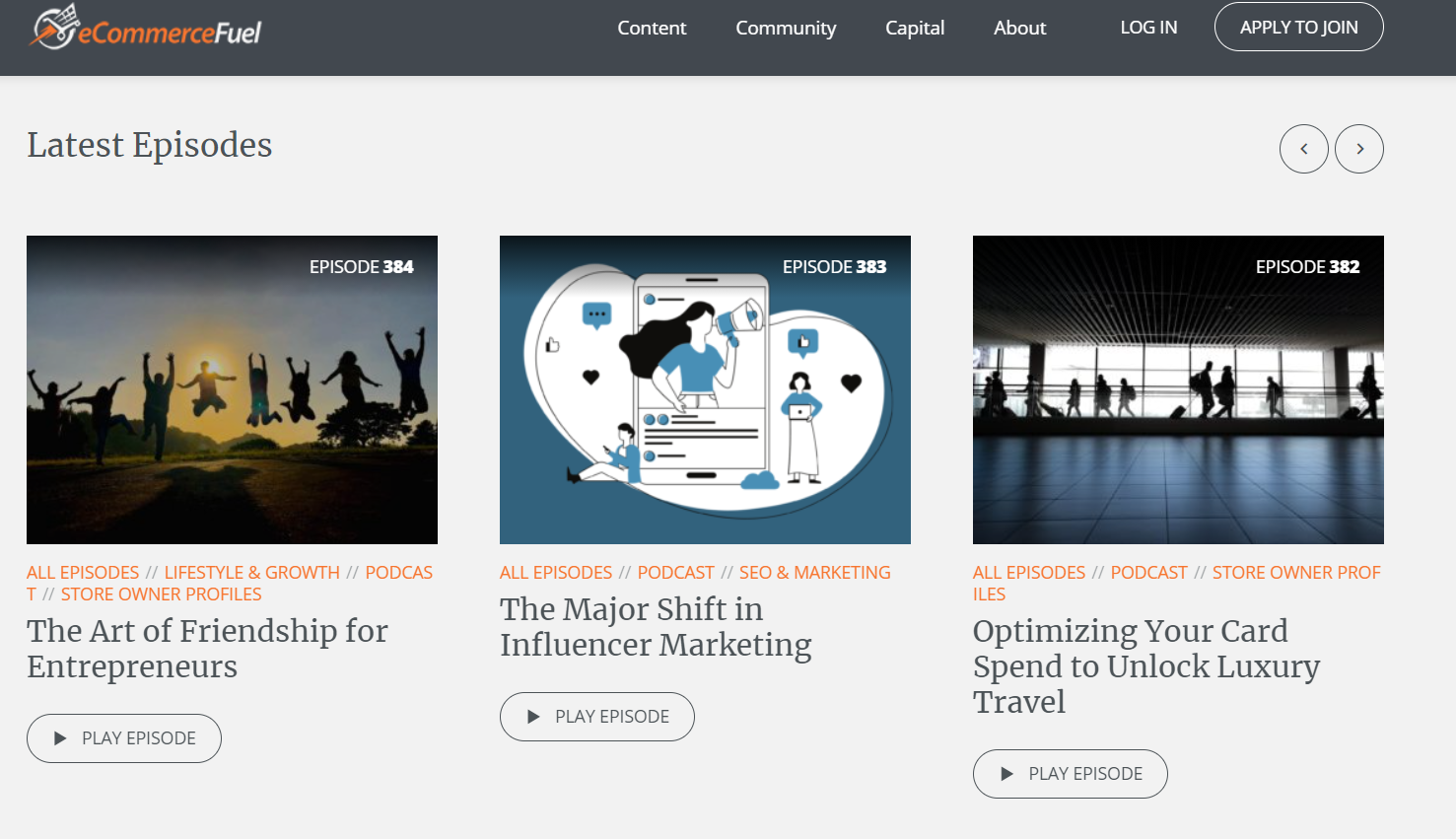 Episodes every week, and a whole free series of helpful information is found on eCommerce Fuel – dropshipping related podcast. The information provided is very simple and easy to understand.
Ran by Andrew Youderian and Laura Serrino, are really good at advising you on how to improve the SEO of your e-commerce website and what mistakes to avoid if you want to have the best site on the internet.
The best thing about e-commerce fuel is their consistency in their episodes. By following them, they always have something interesting to show you. The excitement you get waiting for another episode is what makes it one of the best out there!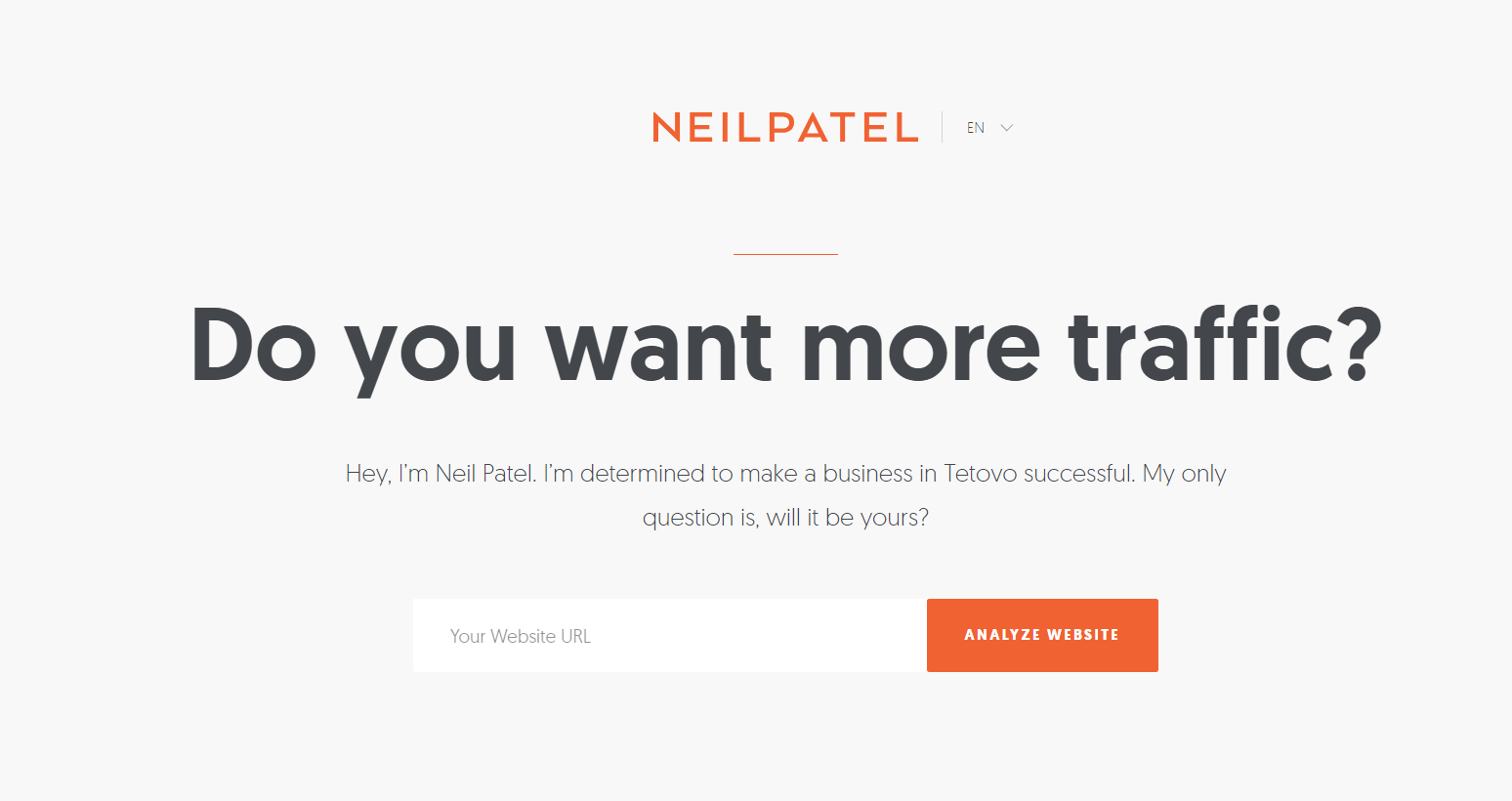 There isn't a chance to run an online dropshipping store and not know about Neil Patel. A man that is all about SEO and giving reliable tips.
Lots of different e-commerce companies follow Neil Patel's tips and tricks about dropshipping and SEO. He is very analytics-driven and gets millions of monthly views on his website! Now you know why to read his blogs.
Not only his blogs, if you don't want to read them, you can also visit his YouTube channel. He has nearly 1 million subscribers and millions of monthly views.
His tips are very easy to follow and one of the best out there for telling you how to start a dropshipping store.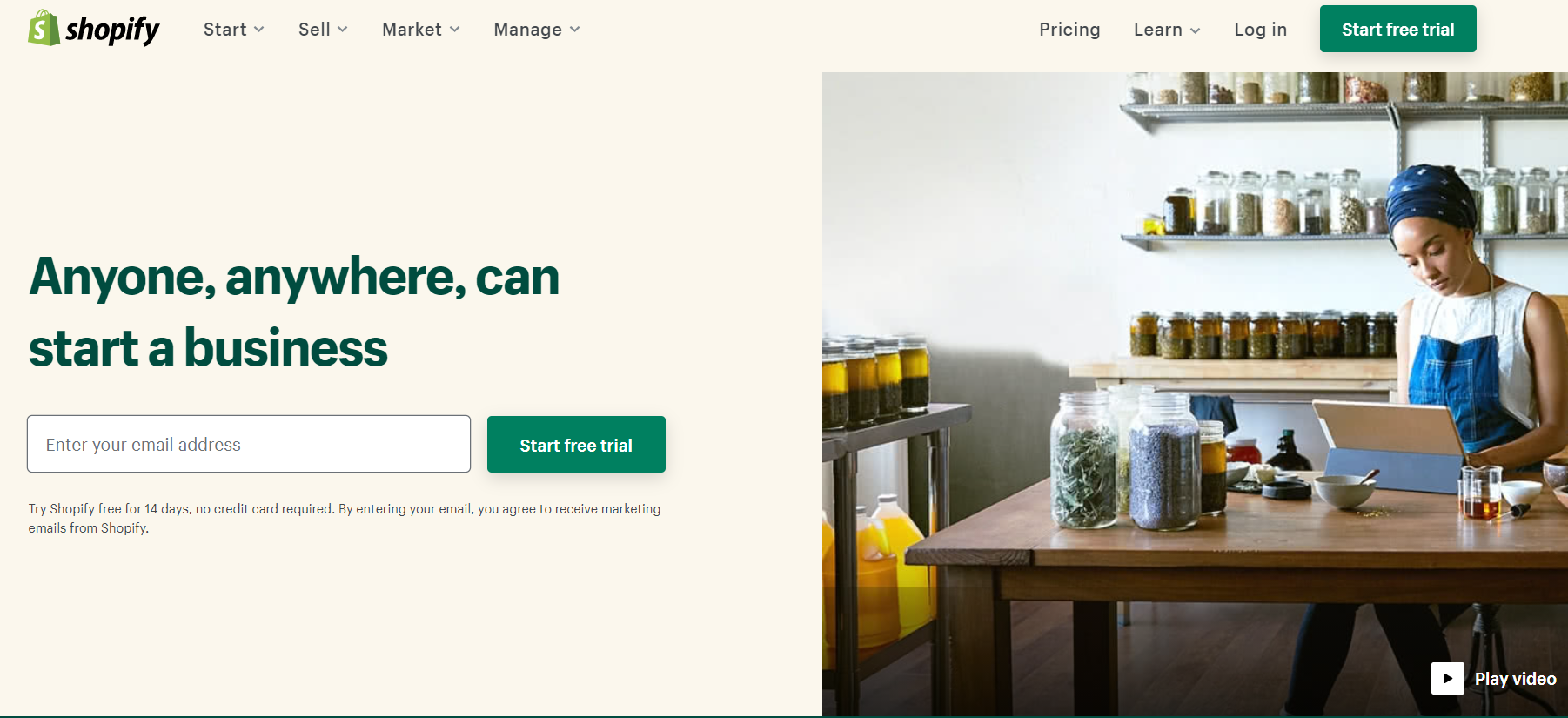 Let's say it: Shopify is maybe the No. 1 place to learn dropshipping.
Shopify claims that anyone, anywhere, can start a business. That is because you can. Shopify is one of the biggest online sites that allow anyone to create their own e-commerce store.
You get a free trial for 2 weeks, but then pay $29 per month for a basic plan or $79 for a more advanced plan with 1 retail store.
Since Shopify knows its business, you will find plenty of helpful information from reading blogs from Shopify.
They have been in the dropshipping business for a long time and are responsible for being the hosts of more than half a million businesses around the world! They definitely are veterans in guiding you to success.


Alidropship is mostly used when people are dropshipping with AliExpress, and writing blogs on WordPress.
AliDropship's blogs are very useful for you when you need information. They are one of the biggest dropshippers in the world along with Amazon.
You won't only read any regular tips & tricks blog, but AliDropship also shows you success stories and marketing tips.
In their blog section, they also do case studies. Case studies are one of the most effective ways to learn about what works in dropshipping.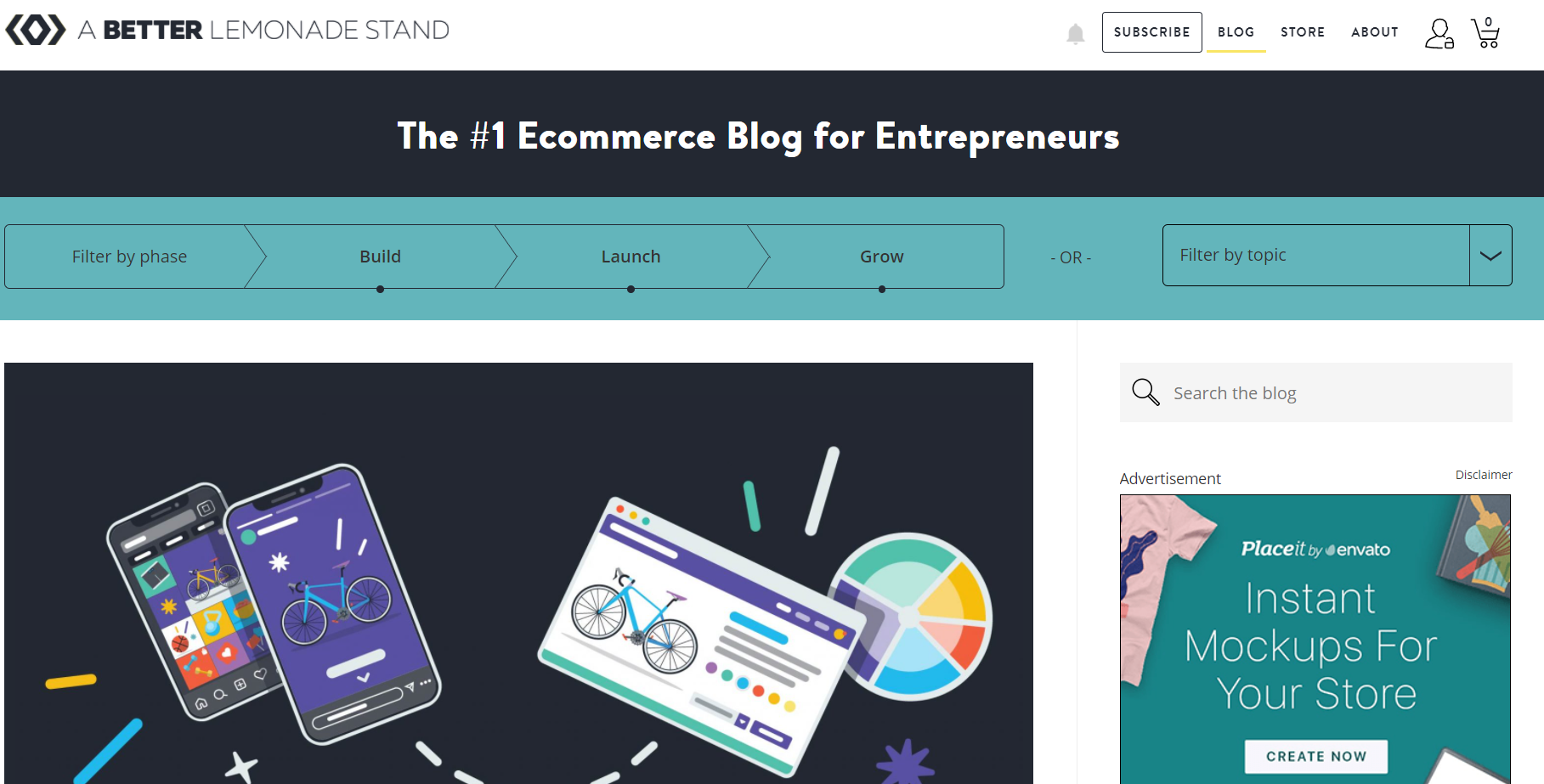 Yes, by the name the site sounds very interesting. Although, A Better Lemonade Stand has done really well in providing helpful information for new dropshippers in 2023 and one of the TOP places to learn dropshipping and it's fundamentals.
They are a trending e-commerce site. They also claim that they are the #1 E-commerce blog site for Entrepreneurs. A good hint, right?
If you visit their website, the site has phases of blogs showing you how you can build up your dropshipping e-commerce store. If you are a beginner, they are your best mentor.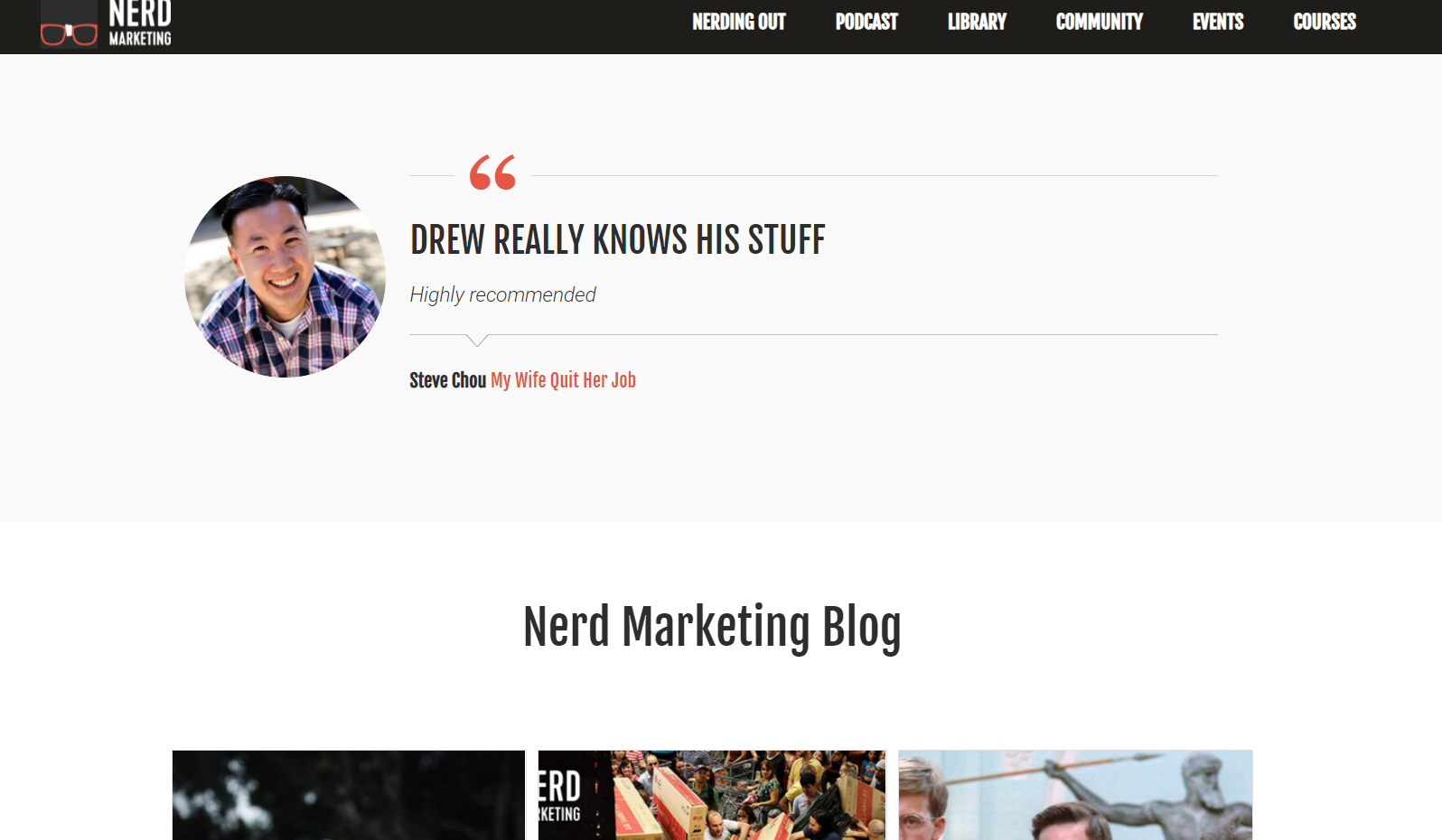 Ran by a man that claims himself a "nerd". Drew Sanacki is the founder of Nerd Marketing. Drew calls himself a nerd with over 15 years of experience in the e-commerce industry. He has helped over 10 retailers grow their revenue from $0 to millions!
Just by the name, his articles are more focused on Marketing. Drew is really good at showing you the newest marketing strategies of dropshipping stores. If you are all about marketing, then visit his site!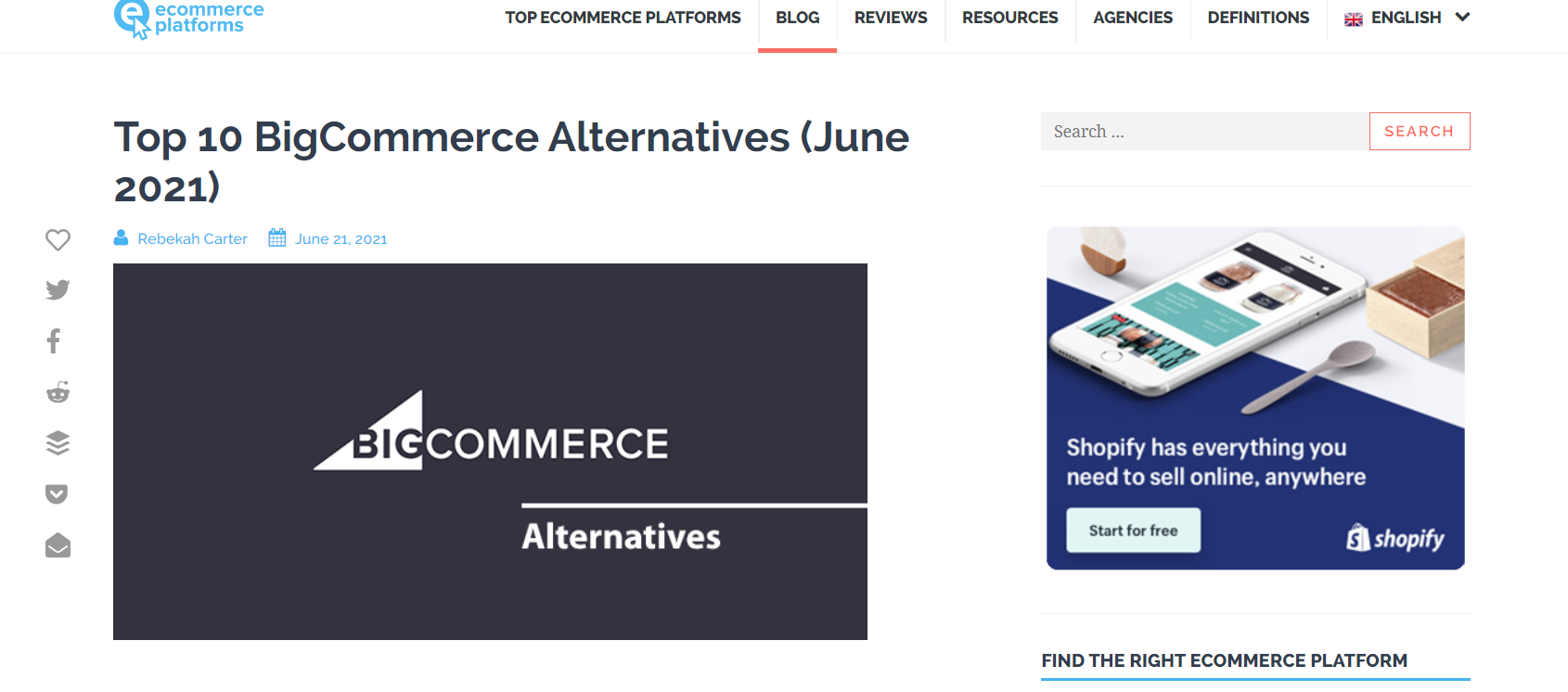 If you want to know the most honest opinions about every single dropshipping market strategy, then Ecommerce Platforms is your best advisor.
You can also consider them as a review site that wants to provide you the most honest reviews out there. they provide you with topics that are in your favor of building a great dropshipping e-commerce store.
PRODUCT IDEA: 8 Best Dropshipping Coffee Suppliers & Private Label Products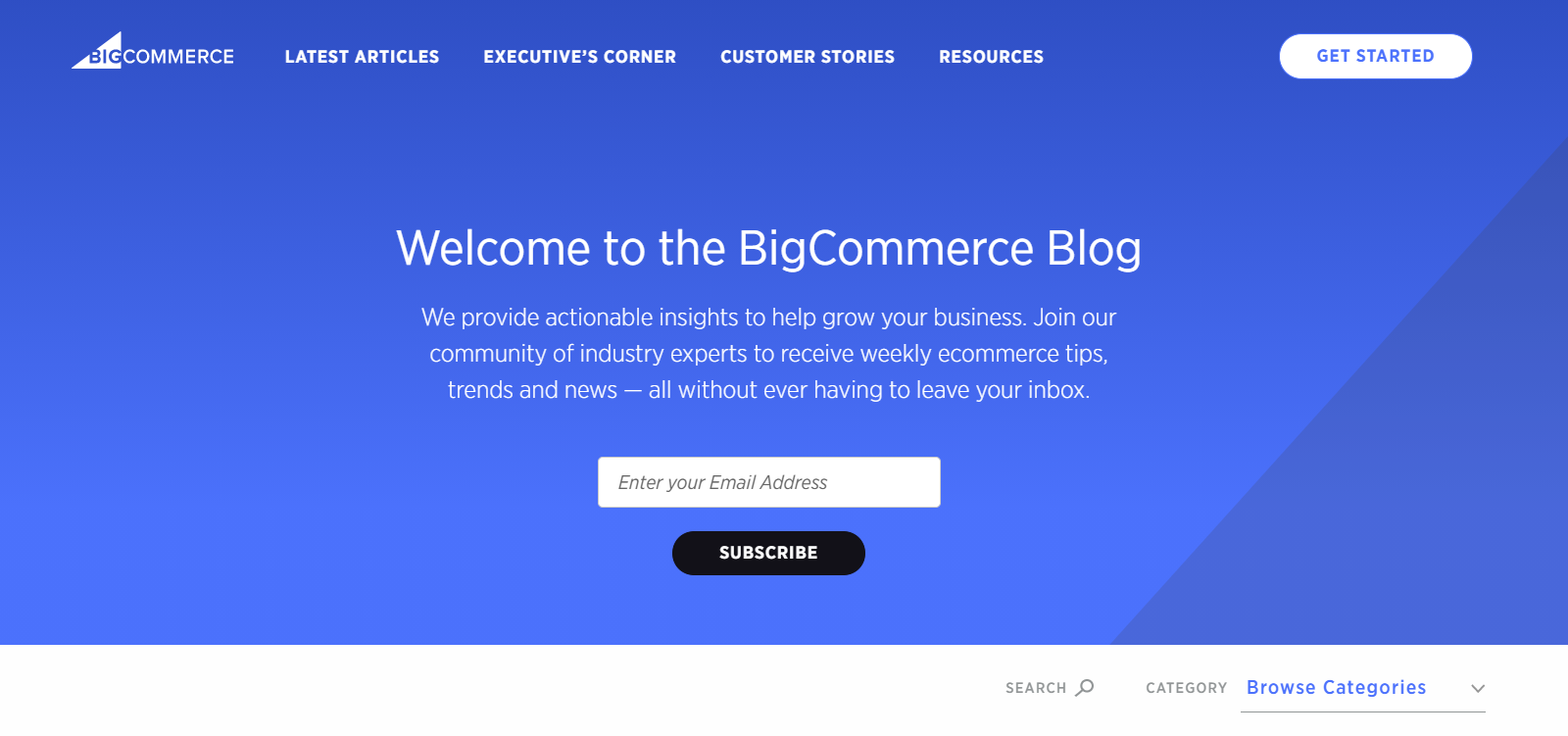 One of the best blog sites that are all about e-commerce B2B. They are one of the sites that are deeply focused on e-commerce dropshipping strategies.
When you read their blogs, you will see that they are all about data analysis and B2B.
If you are someone that has a dropshipping store and cares about B2B, then Bigcommerce is for you.
They even claim that they are the #1 best site for business growth and one of our best resources to learn droppshipping tactics!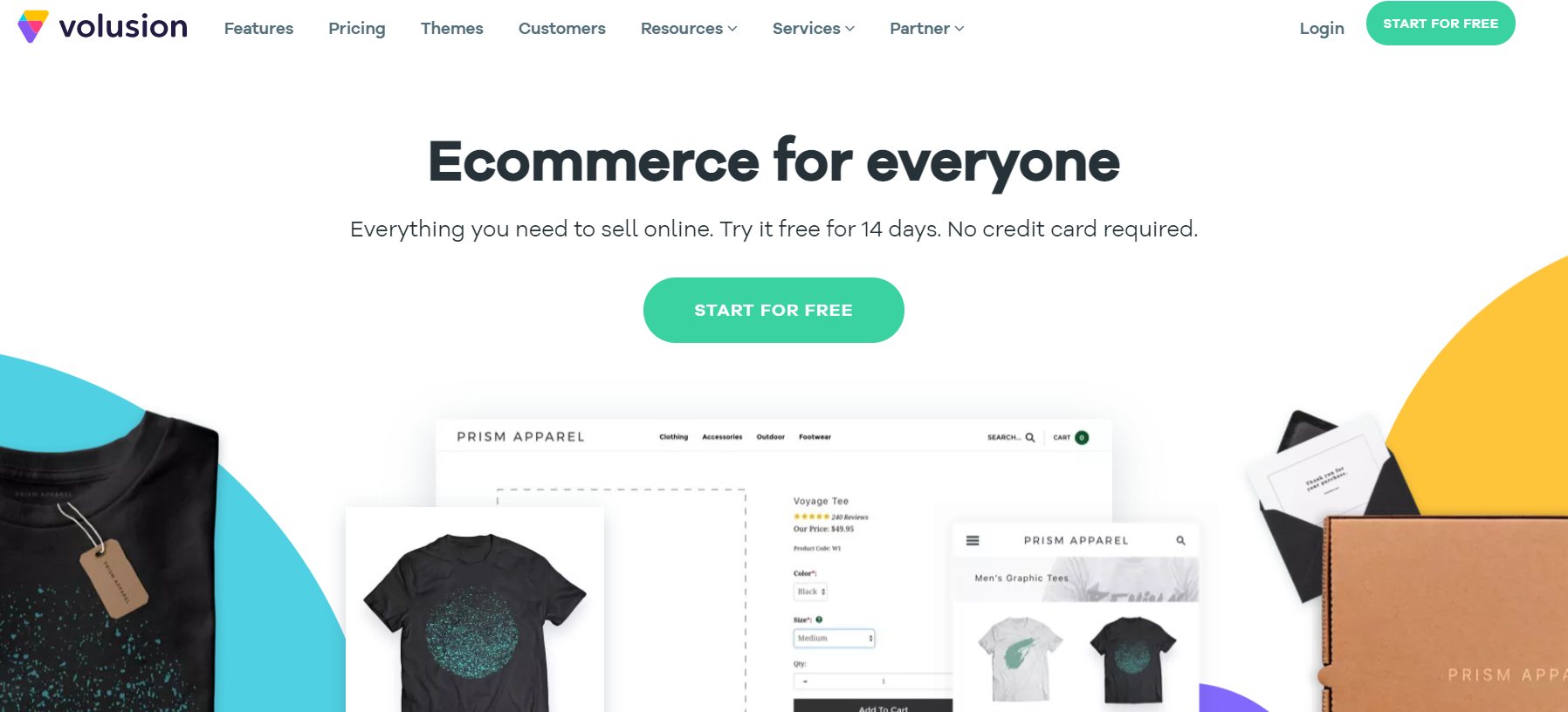 Do you have a small to medium-sized e-commerce business? Volusion shows a 9% online growth rate for this kind of business. They give you a 14-day trial without having to enter your credit card information!
Volusion's blogs are all about their personal experiences.
What is right and wrong, they will tell you the truth so you can grow. They host webinars from time to time, so don't miss out!
BONUS: 7 Best Dropshipping Forums to Join in 2023
Join the only community and resource hub you'll ever need to succeed with dropshipping
Find winning dropshipping products, learn marketing, download templates and engage with real dropshippers
Never pay for a "guru's" course again. See why 4543+ dropshippers joined us this year!
💡Try DSCOM Hub Now
Are you going to learn dropshipping?
Not every dropshipping online store is the same, so you want to choose out of these 12 sites what fits your dropshipping store best.
To find out more helpful information about growing your online e-commerce site follow our resource center (you can bookmark it too).
Enjoy learning!